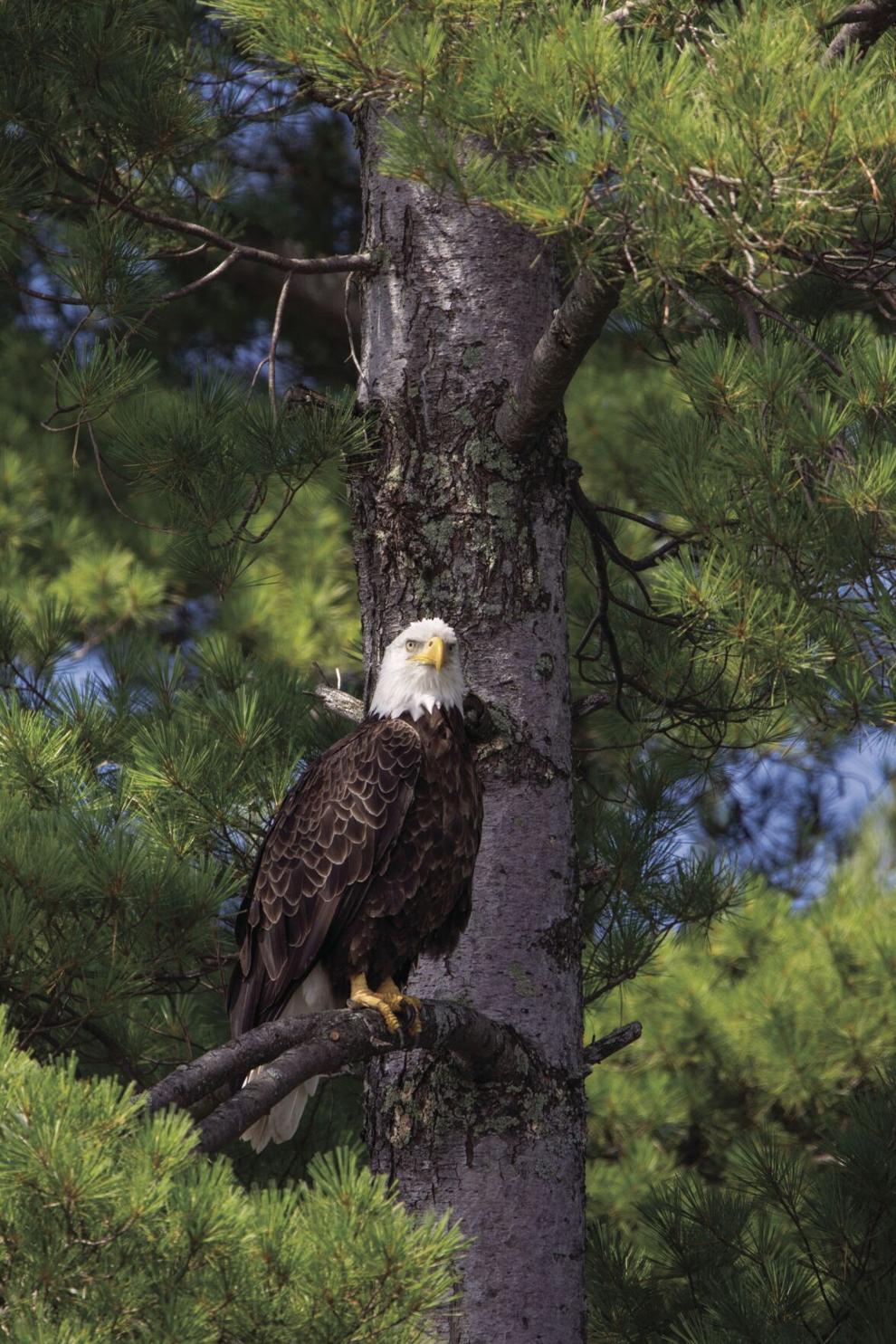 Last year, surveyors came across an interesting surprise as they were documenting the 10 or so species of bees in the Milwaukee County Parks system.
"Our staff found a rusty patched bumble bee nest," marvels Brian Russart, Natural Areas Supervisor at Milwaukee County Parks. "This was the first documented nest in Wisconsin in the last 100 years."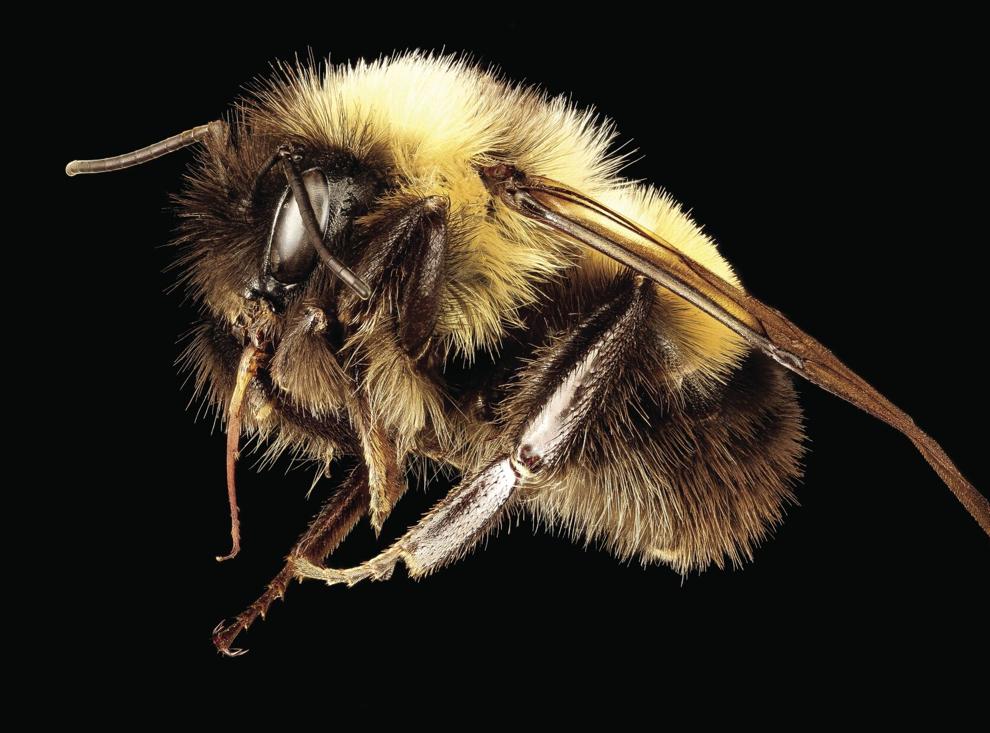 The rusty patched bumble bee population has dropped by 87 percent in the last 20 years, according to a U.S. Fish and Wildlife Service report. The bee is just one of more than 45 state and/or federally listed plant and animal species — endangered, threatened, or species of concern — that have been found breeding within the park system over the last 10 years, Russart says. An additional 32 species of state and/or federally listed species of birds use the parks during migration seasons. 
The potential rebound of the rusty patched bee demonstrates not only the resilience of nature's adaptivity, it highlights the conservation efforts by area groups to resurrect our wildlife. 
Among the endangered/threatened fauna native to the area are the regal fritillary and swamp metalmark butterflies, Blanchard's cricket frog, queen snake, birds such as the Acadian flycatcher and cerulean warbler, fish such as the greater redhorse and longear sunfish, and the ellipse mussel. Milwaukee is also home to several species of bats, insects and plants like the forked aster and prairie white-fringed orchid, adds Cheryl Nenn, riverkeeper with Milwaukee Riverkeepers.
The effort to preserve and restore habitats can be a struggle. One recent anecdote summarizes the decades-long tension between developers and conservation groups.
"The Butler's garter snake has a very interesting story from both a human and natural history perspective," says Tim Vargo, manager of the Community Science and Research program at the Urban Ecology Center.
A decade ago, the tiny snake with a small, isolated Wisconsin population in the greater MKE area was at the center of a heated argument between developers, conservationists and government agencies. "I've always looked at it as Milwaukee's version of the spotted owl controversy in the Pacific Northwest," Vargo says.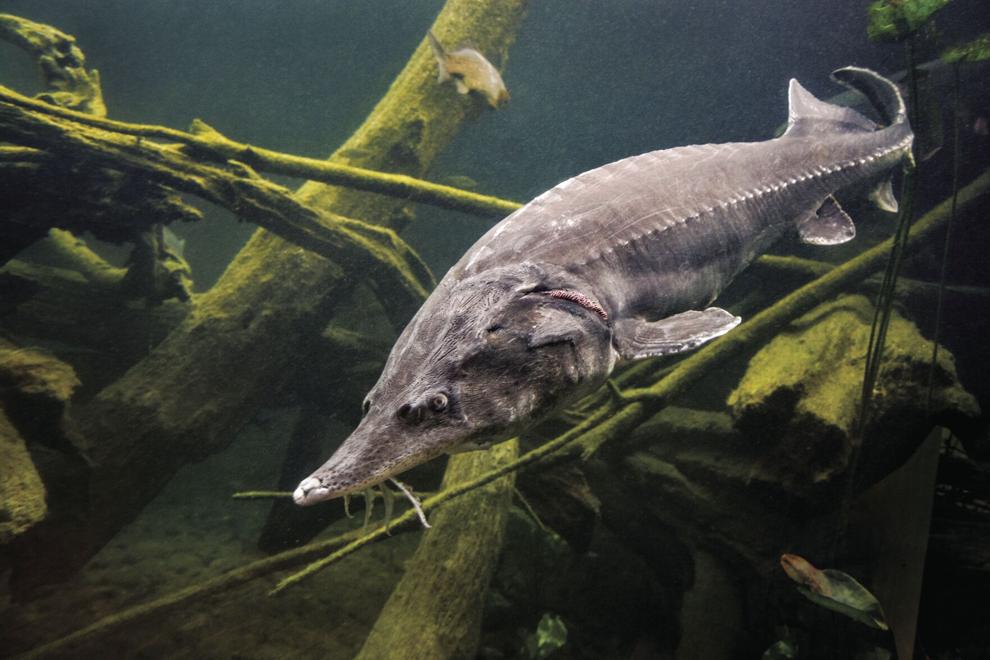 The snake was listed as a state threatened species in 1997, and the dustup ultimately led to its delisting by the DNR in 2013 — which seemed to be driven more by politics than by science.
"It's still one of the most poorly studied snakes in the country," Vargo says. "The jury's still out on the future of the population. Last year Urban Ecology Center's wildlife monitoring program didn't observe a single snake in Three Bridges Park for the first time in years, but hopefully that was an anomaly. Only time will tell."
The Impact of Change 
Given the complexity of relationships to the surrounding ecosystem, the answers that lead to local decline of wildlife are complicated and varied. Climate change and human interaction with natural habitats are two overarching causes that impact populations, but researchers say causes are much more deeply intertwined.
"Increasing temperatures affects tolerance zones for plants and animals," says Tom Slawski, PhD, chief biologist at Southeastern Wisconsin Regional Planning Commission (SEWRPC). The increased temperature has also led to greater-intensity storm events and increased annual precipitation, he continues — the area's annual average total rainfall has increased by nearly half a foot since 1998, primarily from just a few severe storms. "That may not seem like much, but these increases have been associated with increased pollutant loads in many of our rivers and lakes," he explains.
Russart also mentions loss of connectivity between natural habitats often caused by expansion of urban areas that could cause bottlenecks in genetic diversity. "Plants and small animals can't travel long distances to reach new areas, and crossing roads can be dangerous for wildlife," he says. 
"Habitat degradation and destruction is a major cause for decline for most wildlife and plant species locally, especially for ones that are less mobile," Nenn agrees. "Birds and bats can generally just go somewhere else. Amphibians, mussels and turtles can't move very far or very fast, so they're stuck with what they've got — polluted or not."
Freshwater ecosystems — rivers, creeks, wetlands — contain a wide diversity of species worldwide, and the Milwaukee River Basin is no exception, says Nenn. "It's estimated that approximately 20 percent of known freshwater fish globally and 70 percent of freshwater mussels are either imperiled or extinct from a combination of pollution, urban development [and] human-made alterations like dams."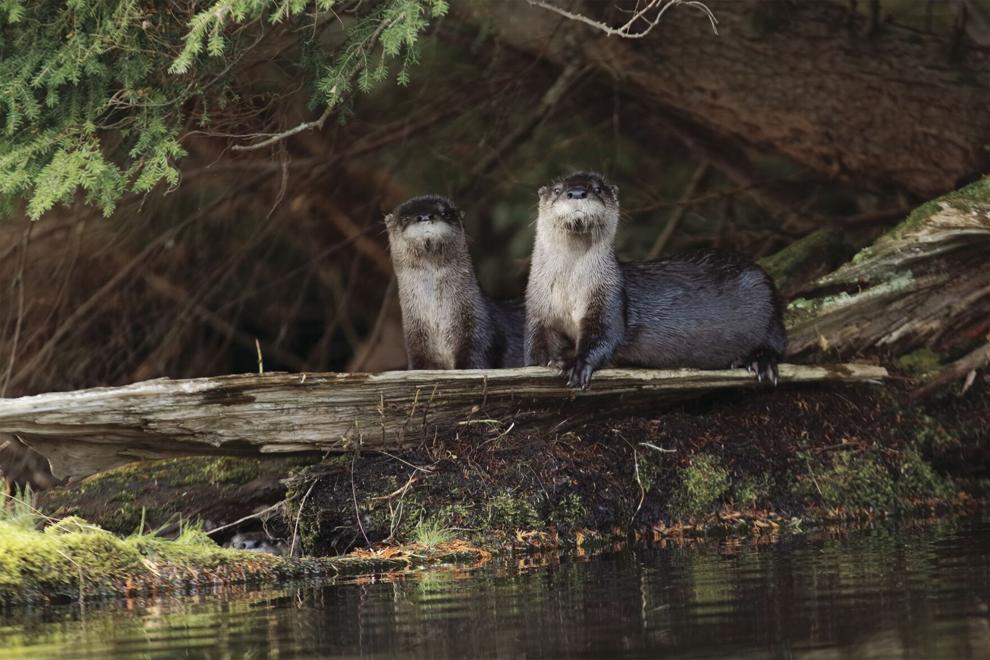 MKE Comeback
Thanks to better wildlife management and water, marsh, forest and grassland restoration efforts made by local groups and the MKE community, some animal species are beginning to return to the Milwaukee area.
"The primary reason for the return of many of these well-known species is undoubtedly tied to habitat restoration," Vargo attests. "Groups like the Urban Ecology Center, Milwaukee Riverkeeper, the River Revitalization Foundation, 16th Street Community Health Center, Menomonee Valley Partners Inc., Harbor District Inc. and many other city, county, state and local agencies have put in effort at removing harmful chemicals and invasive species and restoring native plant communities." 
Some of the fastest and most dramatic revival has been seen in bird populations. Wisconsin just finished updating its 20-year-old breeding bird atlas, giving researchers a look at what's changed in the last two decades. "There's been an influx of traditionally more southern-oriented bird species that now regularly breed to an extent within Milwaukee County," Russart says, naming the orchard oriole, tufted titmouse, Acadian flycatcher, hooded warbler and Carolina wren as examples.
The bald eagle has also been making a comeback as once-sporadic sightings have become more frequent. "Milwaukee is now the only county in Wisconsin that has no nesting bald eagles, and I'd be very surprised if that were still to be the case a year from now," Vargo says. "The bald eagle, American osprey and peregrine falcon were all hit hard by chemicals such as DDT. But after the chemical was banned and after thoughtful management efforts and land restoration, all three raptors are finding the urban environment more and more suitable."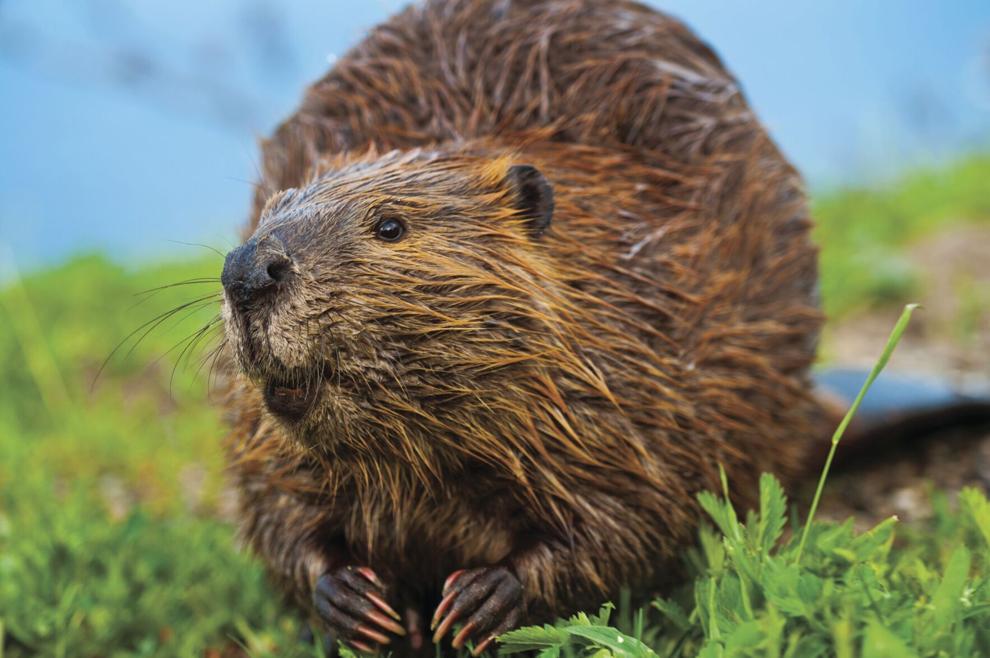 American beavers, which were nearly trapped to extinction by early settlers, are slowly returning after around a 100-year absence. "They still have a long road to recovery, [but] it's a sign that the ecosystem is improving," Nenn says. "They're expert wetland creators, and their work could help bring back critters like frogs, turtles, and salamanders, which are pretty much gone from the greater Milwaukee area. But we could get them back."
"We've really enjoyed watching their return," Vargo concurs. "About 15 years ago there was a lone [beaver] sighting, then another one a few years later, then we started seeing a few per year, then we started to see the trees coming down."
Another aquatic mammal, the river otter, is also beginning to forge paths into the area via the Milwaukee and Menomonee rivers, Vargo continues. "Small family groups were captured on film a couple of years ago, and hopefully they become a more common sight."
Restocking efforts by the Wisconsin DNR and Riveredge Nature Center have begun to reintroduce the sturgeon, which likely hasn't been in the Milwaukee River since the 1840s. 
"It's another great example that we can restore and reconnect habitats to reestablish such species," Slawski says, adding that reconnecting and restoring the functionality of the Milwaukee River to Lake Michigan demonstrates that communities can work to together to improve the ecological health of both systems.
Conservation and Co-Existence
Can natural and human settlement exist side-by-side in Milwaukee? As conservation efforts gain awareness and traction, the answer appears to be "probably."
"Urban areas aren't ecological deserts," Russart stresses. "More research focusing on urban plants and wildlife populations shows the reality is that urban natural areas can be biologically diverse. At slightly over 15,000 acres, the Milwaukee County Park System is no exception."
According to extensive research over the past 15 years, Milwaukee is home to 696 species of native plants, 355 species of birds, 55 species of dragonflies and damselflies, 53 species of butterflies, 36 species of mammals, 22 species of reptiles and amphibians, 10 species of bumble bees and 6 species of crayfish, Russart details. "That's 1,233 species so far, and we've only just started inventorying populations of fungi, lichens and all the other invertebrates," he says. "The reality of finding an additional 1,000 species wouldn't surprise me in the least.
"This resilient diversity of life means that we have an incredible responsibility as caretakers to give a voice to all these species that rely on us to protect and steward the county's natural places," Russart emphasizes. "While the Milwaukee County Parks play a leading role in that endeavor, we ultimately need the greater Milwaukee County community to help us sustain our natural places."
"I've really enjoyed watching more and more species returning to urban Milwaukee," Vargo says. "Fifteen years ago, I was shocked to see a beaver in the Milwaukee River. It looked so out of place. Since then I've witnessed the return of the otter, the gray fox, the shrew, the bald eagle and even an odd badger, mountain lion or black bear. I eagerly anticipate the first bald eagle nesting and the first otter denning. Animals like flying squirrels and tree frogs are knocking at the door — will they be next? 
"We have the power to continue this change but it can only happen if we continue to pay attention, to understand and to act." MKE
---
How to Help
We asked the experts who contributed to our story how people can contribute, preserve or restore some of these endangered populations. 
"The best thing people can do is to pay attention and consider the impacts of their actions — join neighborhood associations, volunteer to help groups involved with social equity and land restoration, pressure lawmakers, consider the power of the consumer and how we spend our money," says the Urban Ecology Center's Tim Vargo. 
• Contact the DNR and The Nature Conservancy to volunteer at state natural areas. And if you're interested in helping to gather scientific data, volunteer for a community science program, suggests Brian Russart of Milwaukee County Parks. "All this data is collated to help guide our decision-making when we set priorities for our ecological restoration projects," he says.
• Share your observations of rare animals and plants with your science platform of choice. "They're often reviewed to help guide protection and management throughout the region," says SEWRPC's Tom Slawski. The Wisconsin DNR's volunteer mapping site can be found at wiatri.net.
• Volunteer to remove invasive species through local conservation organizations. 
• Plant more native trees and native prairie plants, which provide great habitats for birds, bees, butterflies and other threatened or endangered insects such as dragonflies, says Riverkeeper's Cheryl Nenn. "The impact that one landowner can have on the environment is way bigger than most people think, and that's backed up by research," adds Vargo. 
• If you find a wild animal that's distressed, there are a couple of options for what you can do/for who you can contact. The DNR has a map to locate a licensed wildlife expert by county on its site at dnr.wisconsin.gov/topic/WildlifeHabitat/directory.html#locate or you can call (888) 936-7463. And in Waukesha County, a 24-hour animal rescue and response team from Waukesha's Humane Animal Welfare Society (HAWS) can be reached at (262) 542-8851. "HAWS works with local contacts to provide transportation of injured and orphaned wildlife to a licensed rehabber or facility if the finder cannot provide transportation," says HAWS Field and Facilities manager Andres Garcia.
• Eliminate or reduce the use of pesticides and fertilizers when possible. "People should learn to love dandelions," Nenn says. "They're important early pollen sources for bees and other insects, and we're killing our waters and the life inside them due to our obsession with keeping [lawns] green and weed-free." Use rock filtration, diversions, and rain gardens to allow rainfall to soak into the ground rather than directing it into stormwater drains, driveways or roadways, Slawski suggests.
• Even small-scale efforts can make a difference, such as composting leaves naturally, reducing the use of road salt, keeping cats inside, and inspecting your boat, bait and gear for attached animals and plants before launching into and leaving a waterway.
"The more that we do on a small scale, the more the overall ecosystem improves and paves the way for helping the plants and animals that are in serious trouble," Vargo says.