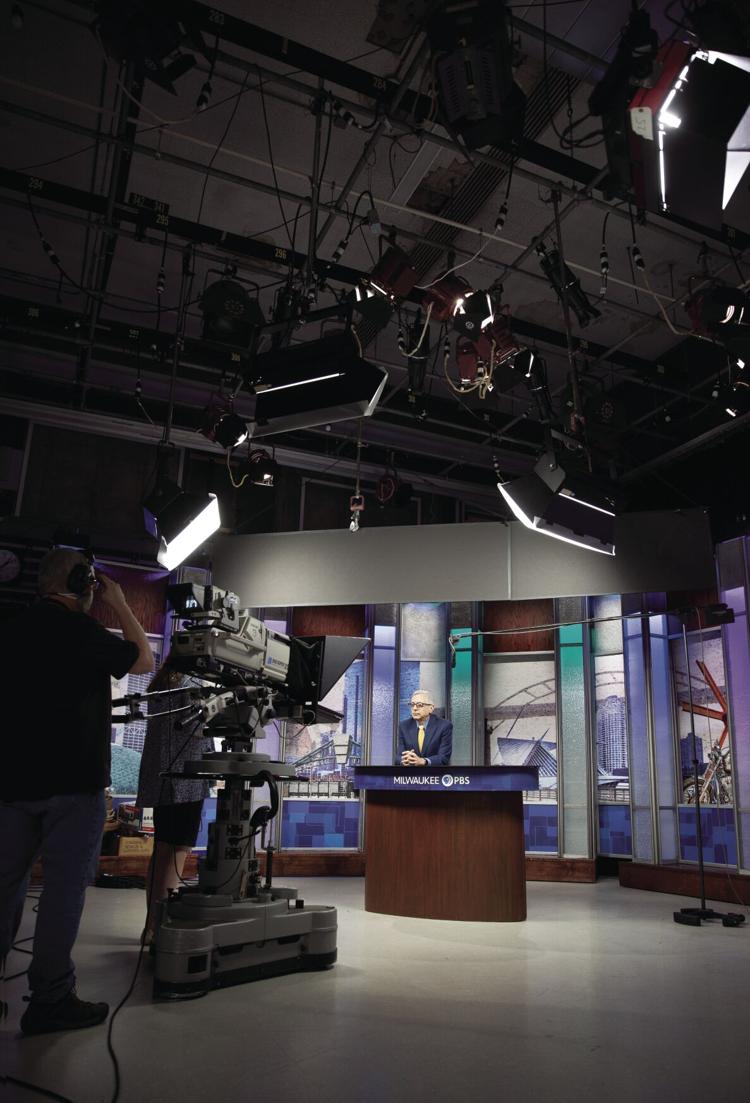 Most all of us have been touched by public broadcasting from an early age. 
Perhaps it was learning our ABCs and up versus down from "Sesame Street." Or getting our first look at Morgan Freeman and Rita Moreno on "The Electric Company." Or being just a tiny bit scared of Lady Elaine on "Mr. Rogers' Neighborhood."
For many Milwaukeeans, that connection to PBS has only burned brighter as we've aged, because Milwaukee PBS tells our stories — sometimes with humor, sometimes with drama, sometimes with hopefulness and always with integrity.
Six local programs air on Milwaukee PBS's WMVS and WMVT-TV: "Around the Corner with John McGivern," "10thirtysix," "Black Nouveau," "Adelante," "The Arts Page" and "Outdoor Wisconsin," along with the independently produced "Wisconsin Foodie." These programs, along with PBS network shows, and locally produced documentaries, propel Milwaukee PBS to consistently rank among the most-watched public television outlets in the country.
Without a doubt, "Around the Corner with John McGivern," which takes viewers on a lively tour of cities and towns throughout the state, is the most popular program on WMVS, says Bohdan Zachary, vice president and general manager of Milwaukee PBS.
"And we have ardent fans for all the shows," he continues. "'Outdoor Wisconsin' has enjoyed 36 seasons on the air, and obviously that is a tradition, and I'm delighted we've brought a lot of attention to our other series like 'Adelante' and 'Black Nouveau.'"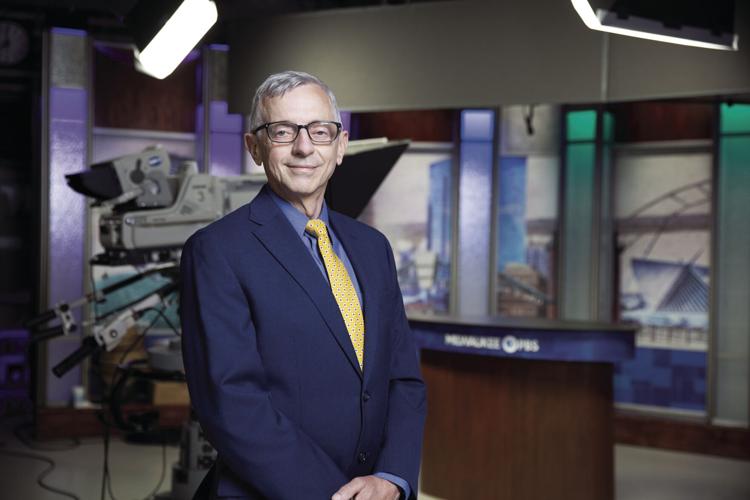 When Zachary arrived at Milwaukee PBS five years ago, he moved premier episodes of "Adelante," which focuses on Latino heritage and culture, and "Black Nouveau" to Thursday nights, where the shows are in rotation with other local programs. He refers to Thursday evenings as "our night of storytelling."
PANDEMIC STORIES
Increasingly, Milwaukee PBS is focusing on current issues directly affecting the lives of its viewers. Right now that means zeroing in on writing the first draft of coronavirus pandemic history in Milwaukee, and collaborative coverage of the local Black Lives Matter movement. "Adelante," "Black Nouveau" and the news magazine program "10thirtysix" have all been featuring "Stories of Our Pandemic" in recent weeks.
"At the time in which we knew that the health crisis was about to become more dramatic, we said we will find a way to tell the stories that are going to unfold as all of this happens," says Zachary, who, in 2019, became public television's first representative on the Federal Communications Commission's Consumer Advisory Committee in its 20-year history."Then we were told to pack up our bags and go home."
The staff was determined to invent new ways to make sure that timely topics continue to be examined from a variety of perspectives.
One of the most poignant segments to date is "Gail's Dad," produced by videographer Justin Migliano. Using iPhone video, the segment tells the story of longtime Milwaukee PBS audio engineer Gail Gryzbowski and her family as her father's health took a turn for the worse. Her parents were living in Colorado, and the pandemic prevented Gryzbowski and her sisters from traveling to be with them, so they had to use their phones to say goodbye to their father.
"He didn't die of coronavirus, but the pandemic made it impossible to hold hands in the final moments," Zachary says. "It's a human story about loss and love. I'm so grateful to Gail and her family."
First airing on "10thirtysix," which is hosted by Portia Young, "Gail's Dad" was also seen across the country when "PBS NewsHour" broadcasted it nationally. After the program aired, Zachary got a call from one of the senior producers of "PBS NewsHour," who told him, "This is a tough bunch who has seen everything. The moment we aired the 'Gail's Dad' story, there was absolute silence in the control room and on the set."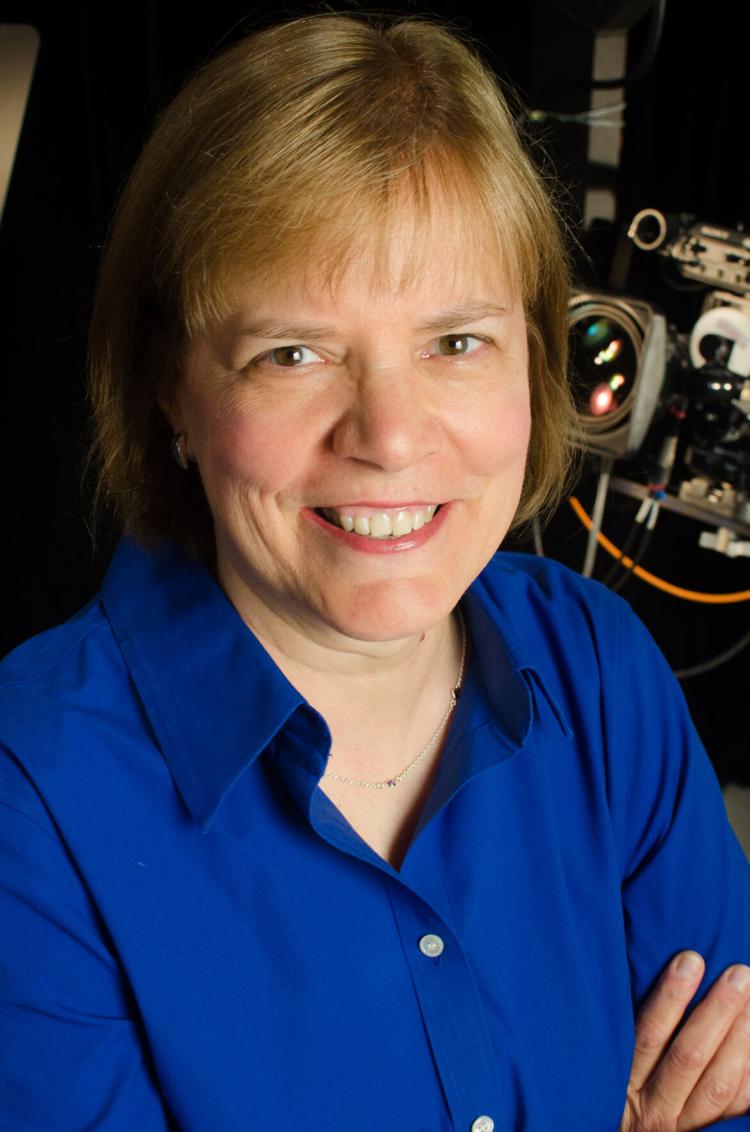 IN-DEPTH DOCUMENTARIES
The opportunity to profoundly move viewers is what gets Maryann Lazarski, editorial producer and executive producer for "10thirtysix," up every morning. 
"I just think the programs we have and the projects we do really reflect what's going on in the community," Lazarski says, "and we have the time to devote to in-depth storytelling and issues that affect the community."
Lazarski, who also produces award-winning documentaries, says one of the most rewarding projects she has ever worked on is "Kids in Crisis: You're Not Alone," which focuses on the experiences of four young people — Alex Hart-Upendo, Barrett Poetker, Reyña Saldana and TJ Esser — who have struggled with mental illness. The documentary is a collaborative effort with the Milwaukee Journal Sentinel and the USA Today Network — Wisconsin. It is co-produced by Scottie Lee Meyers of Milwaukee PBS and Milwaukee Journal Sentinel reporter Rory Linanne, "based on her series and her wonderful reporting," Lazarski notes.
The documentary prompted State Rep. Joan Ballweg (R-Markesan), to schedule a screening for the Assembly's Task Force on Suicide Prevention, where three of the four students spoke to lawmakers. The Legislature subsequently passed two bills to help address teen suicide prevention, including one providing grants for peer-to-peer counseling.
"Those young people are the heroes," insists Lazarski. "When you do journalism that helps make a difference, you know you're doing something right and there's no better feeling."
The 30-minute program has been shown on PBS stations and in classrooms across the country, and there have also been many screenings in churches and for community organizations. One follow-up program has already been produced. 
"Kids in Crisis" has received numerous awards, including an Emmy and the Katherine Schneider Journalism Award for Excellence in Reporting on Disability from the Walter Cronkite School of Journalism at Arizona State University. 
Another collaborative documentary with the Milwaukee Journal Sentinel was in production when the pandemic hit. The Boston-based PBS program "Frontline" awarded a grant to Milwaukee PBS to create a documentary on Wisconsin's dairy farm crisis.
"We were selected [by 'Frontline'] as one of only five media projects across the country," explains Zachary. "The intent was to spend 2020 doing a yearlong project and chronicle the people in a town called Loyal, where the farming industry is really reflecting what's going on." 
Work started on the project last fall, and when the pandemic hit, Frontline asked for a mini-documentary on how rural areas like Clark County are dealing with COVID-19, Lazarski noted. The Milwaukee PBS crew was unable to travel, since they are licensed through Milwaukee Area Technical College and abide by their rules, but the Journal Sentinel's videographer Mark Hoffman and reporter Rick Barrett were allowed to travel with proper precautions.
"[The pandemic] hurt Loyal not just economically, but socially and emotionally," Lazarski says. She and Meyers pored over hours of video, working remotely from home with editor Darin Malkowski. They produced two mini-docs for "Frontline's" digital platform and a longer version for "10thirtysix" titled "Pandemic in the Heartland."
"I'm proud of the work that we do," Lazarski says. "Not just on my show, but everybody at Milwaukee PBS really tries to do their best and focus on what needs to be focused on."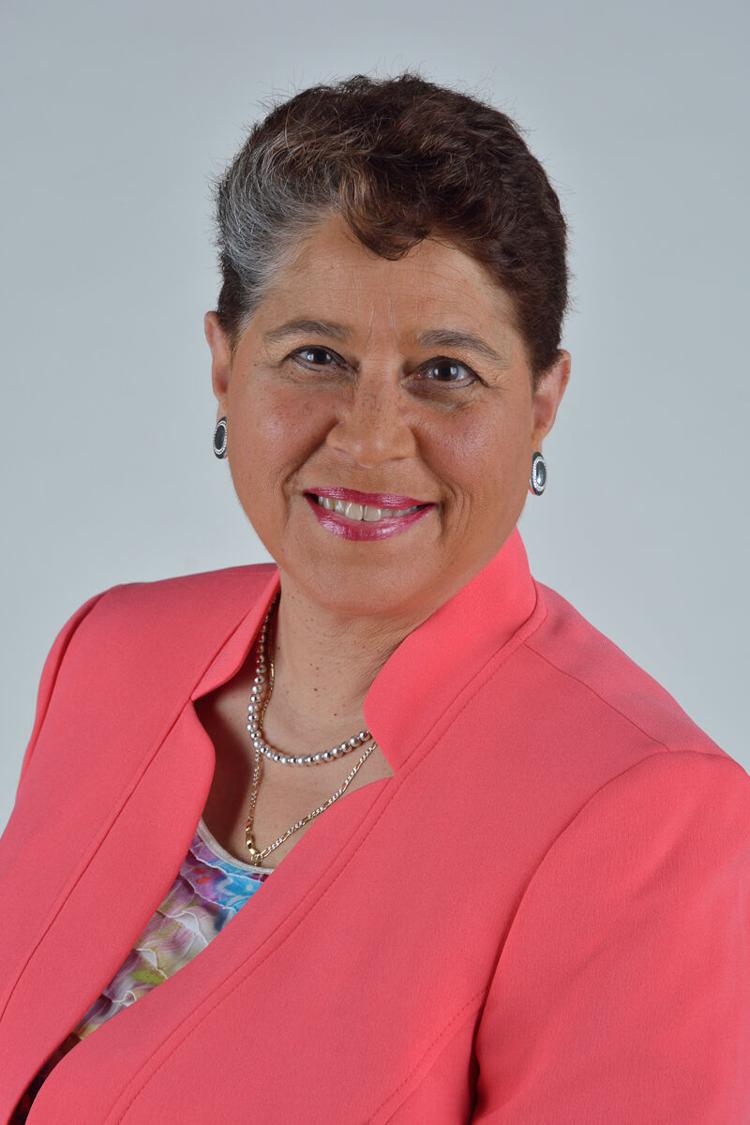 BLACK NOUVEAU
The issues, activities and arts of the Black community in Milwaukee and Southeastern Wisconsin drive the content of "Black Nouveau."
"We try and look at all the issues, good and bad, and we emphasize the positive, the creative," says Joanne Williams, "Black Nouveau" host and segment producer, and a veteran Milwaukee journalist. "We try to present a positive and balanced image of African Americans in our community."
The video magazine format allows for several stories — such as a recent show that included an interview with Milwaukee's recently demoted police chief, a piece about a mural artist and a segment on caregivers for Alzheimer's patients.
"Black Nouveau" presents specials as well, such as coverage of the 50-year commemoration of the March on Washington, "For Jobs and Freedom," which included the late Congressman John Lewis. A special on photographer Harry Kemp earned "Black Nouveau" a Milwaukee Press Club award.
Williams says her favorite show to date is "Crossing the Bridge," a "Black Nouveau" special about the 200 nights of Milwaukee's open housing marches in 1967. The program was awarded a Midwest Emmy in 2018.
"It was a very big thing for me. I started in television in 1971 right out of college and this was the first time I'd won an Emmy," Williams notes.
"Black Nouveau," produced by Everett Marshburn, has also been recognized with more than a dozen awards from the Society for Black Journalists.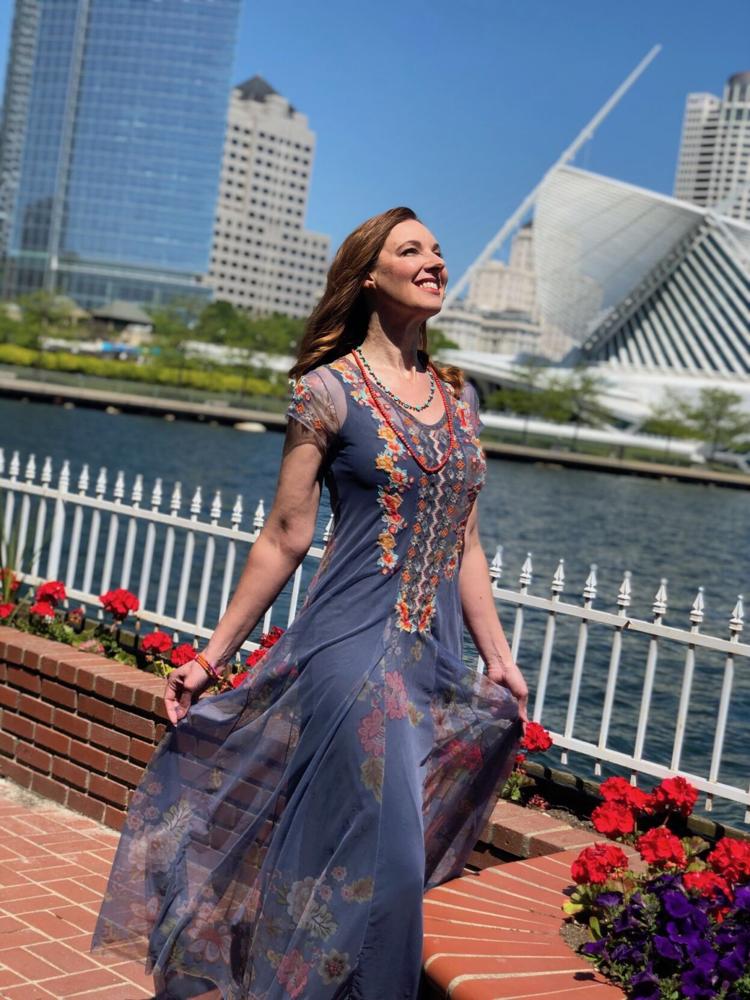 THE ARTS PAGE
There is no lack of stories in Milwaukee when it comes to spotlighting the arts, says Sandy Maxx, host of "The Arts Page."
"There's a lot of joy in our mission and what we do," Maxx says. What they do is help to connect people through the power of the arts. The monthly magazine program, produced by Tiff Pua, showcases both individual artists and arts organizations in the area.
"There's a lot of people who don't think they like opera, or abstract painting, but they might after they meet the artists," Maxx points out. "I guess it sounds cheesy, but it is magic when somebody comes up to me and says, 'Hey, I watched your show and I love that you featured paper art from Julie VonDerVellen.'" 
She is especially proud of the Midwest Emmy the show was awarded for its coverage of the Milwaukee Jewish Museum exhibit, "Stitching History from the Holocaust." 
Maxx says she is struck by the spirit of cooperation among Milwaukee artists, and she is constantly getting segment ideas as one artist recommends another. Because "The Arts Page" is part of PBS consortium of arts shows, artists featured in Milwaukee also get exposure in cities across the country.
Maxx says the fact that Milwaukee PBS is not just a service to the community, but also a membership organization, gives her extra motivation to create a good show.
"If you're a member, that means you care about it as much as I do," she says. "There's a responsibility for me to do my best to present our best, so we are using your donations wisely and as best we can."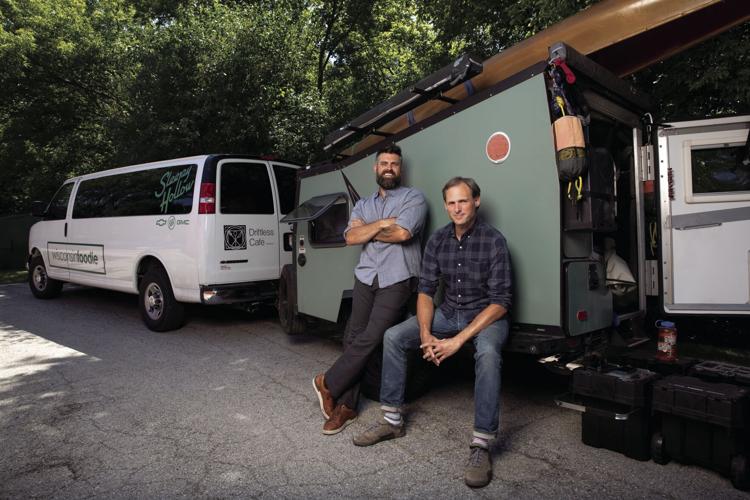 WISCONSIN FOODIE
Like so many great ideas, the concept for "Wisconsin Foodie" was mapped out on the back of a napkin, according to Arthur Ircink, the show's founder. That was back in 2007, when the idea was to highlight Milwaukee's chefs and restaurants.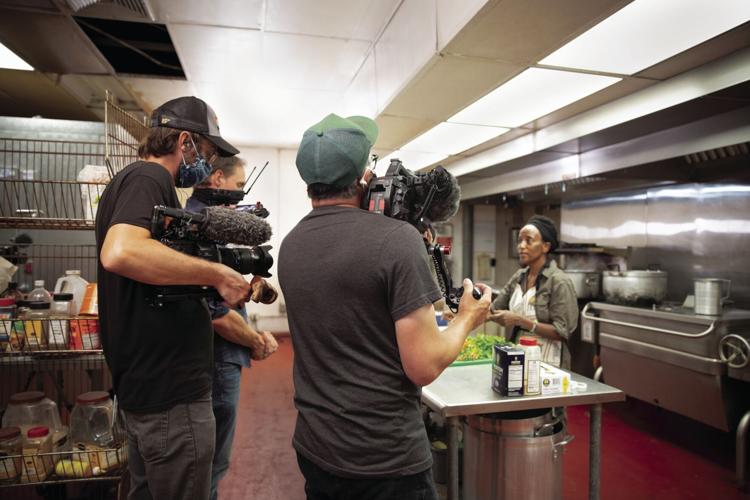 The show began running on WISN-TV, but when Ircink wanted to expand the show to air in the rest of the state, a friend introduced him to public television. Now "Wisconsin Foodie," hosted by chef Luke Zahm, airs throughout the state, as well as Minneapolis and Chicago. And topics cover much more than restaurants and chefs.
"It's such an honor that I can travel the state and talk to business owners, farmers, chefs and develop such great relationships with the food community," Ircink says. "Once we've profiled you, you become part of the 'Wisconsin Foodie' family."
Many of those folks have kept in touch as the pandemic has taken hold: "We've got such an innovative group of people in Wisconsin; they're not putting their heads down and walking away," Ircink reflects. "They're doing what they need to do to stay alive. The folks that know it's never going to go back to what it was are trying to figure out what this next chapter is."
Whatever that next chapter turns out to be, "Wisconsin Foodie" expects to be there to bring the newest ideas from the food community to public television viewers. MKE
---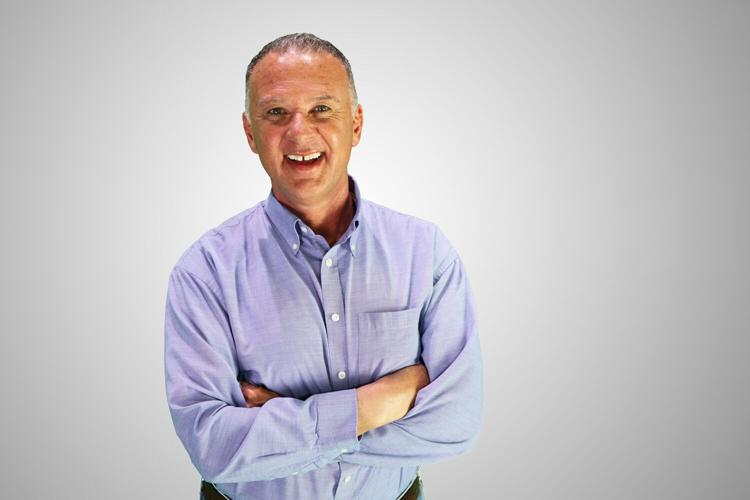 "Corner Stone" 
Actor and man-about-many-towns John McGivern says hosting Milwaukee Public Television's top-rated show, "Around the Corner with John McGivern," is "the best job I've had in my entire life." In nine years, the program has given him four Emmys — two in the "Best Magazine Show" category and two for hosting — and more new friends and fans than he can count.
In non-pandemic times, McGivern and his crew, including producer/director Lois Maurer, pile into a van and spend four and a half days per week, eight to 10 hours per day for 13 weeks exploring Wisconsin's cities and small towns. It takes a lot of research and pre-planning to create the seemingly effortless tour of their destinations. 
Once a town is identified for a visit, a producer scouts it and identifies some possible people and places to highlight. Maurer narrows that list down, and McGivern hits Google to get a feel for the place and the people who live and work there. "And then we get there and I think, 'Oh, my God, this is not what I thought,'" he says. 
But the element of surprise at each location is what gives the show its charm. In Season 9, McGivern and historian John Gurda visited smaller towns like Ashland, Beaver Dam and Shawano, and devoted several episodes to Milwaukee neighborhoods such as Story Hill and Jackson Park.
"The community reveals themselves, showcases themselves," McGivern says. "We felt we were going to be the catalyst for celebration, but we're not, they are."