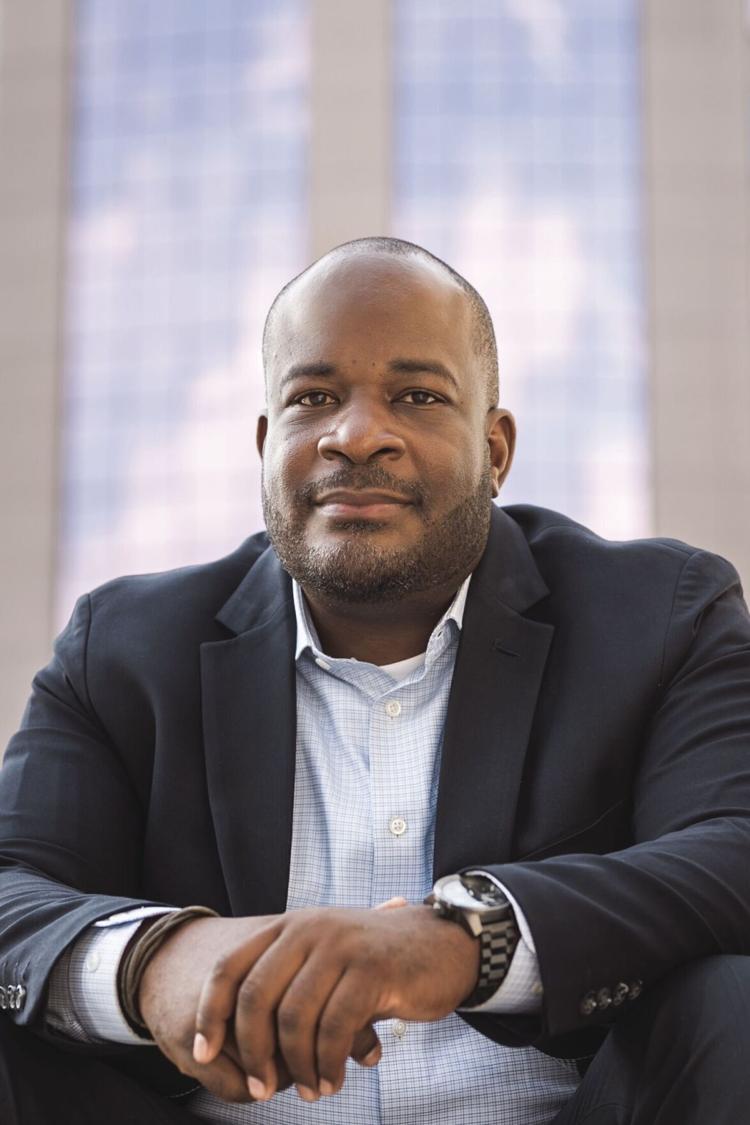 Over the years, Wisconsin has become a prime corridor for the ongoing human trafficking crisis. Each of Wisconsin's 72 counties have reported human trafficking cases and, in 2019, the state was ranked sixth in the nation by the Human Trafficking Institute. Injury and Violence Prevention Director of the City of Milwaukee Health Department Office of Violence Prevention Reggie Moore says the popular large festivals in the area, as well as nationally known travel destinations like Wisconsin Dells and Lake Geneva, might factor into the growing epidemic. 
"Resort towns, ports and large-scale events can be hot spots for the commercial sex trade and human trafficking," he explains. "Given our proximity to Chicago and Minneapolis, Wisconsin is conveniently located between two large cities. The demand in rural communities is also a concern, where trafficking of all types goes underreported." 
Though the numbers are high, Dana World-Patterson, executive director of Foundations for Freedom Inc. and chairperson of the Human Trafficking Task Force of Greater Milwaukee, wants people to remember that the amount of people accounted for in human trafficking are just that: people.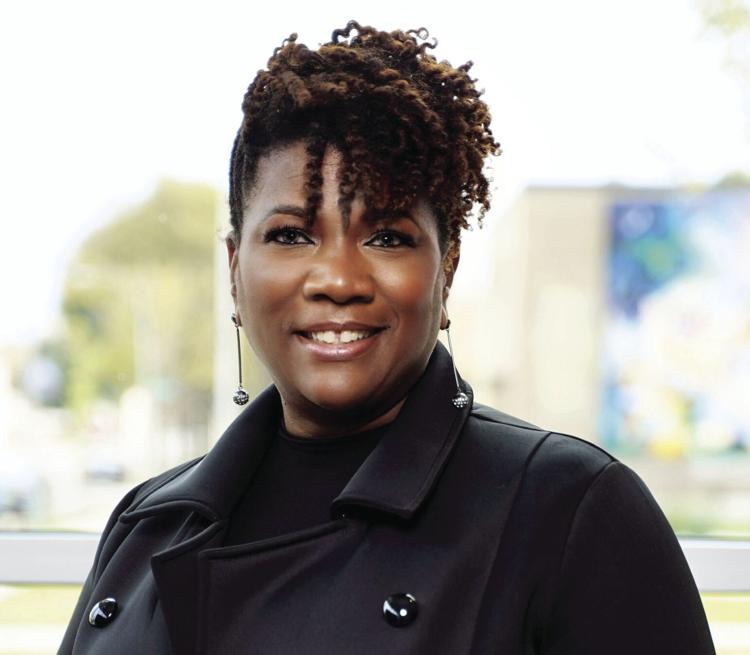 "What's important when you consider statistics is that we're talking about human beings — 27 million women and girls worldwide and $150 billion have been counted." says World-Patterson. "So when you consider that, how much more has not been counted? How many more women and girls have not been counted, if 27 million have been?"
Identifying the Vulnerable
So who is most at-risk for human trafficking? 
World-Patterson says the only consistent trait of trafficking victims is that they are incredibly vulnerable. "Human trafficking doesn't care what block you're on, it doesn't care your religion, it doesn't care that your father is in prison or that you live in a five-bedroom home. It just doesn't care," she says. "It's looking for vulnerability."
Emmy Myers, CEO and Founder of Lacey's Hope Project, is one example that traffickers don't care where you come from, as long as they're able to manipulate you. A sex trafficking survivor herself, Myers started Lacey's Hope Project in 2015 to provide education and raise awareness on the issue. 
"A lot of people are uneducated about sex trafficking, so I wanted be able to give people real facts," Myers says. "I'm a real person. 
"Generally people look at [sex trafficking] as the stereotypes of what a typical prostitute or a drug addict looks like," she continues. "It's really so much more than that image the mainstream media presents. I wanted to show the public that I'm a real person from a regular background that lived in the suburbs — and it still happened to me."
Though the average age for trafficking victims is 13, World-Patterson emphasizes she's seen a wide variety of victims: a successful businesswoman earning a six-figure salary falling victim to trafficking, or a woman who dated a man for four years with the intent to marry, until she learned he had been a guerilla pimp.  
"When we first started Foundations for Freedom, the narrative was that this [typical victim] was an inner-city Black girl, no father, eating flour and water," she explains. "It was, how low can you go? That was the narrative. This was an inner-city black girl problem.
"Well, we've grown the distance that we know anyone can succumb to this life. It doesn't matter your age, race, gender, religion or social economic status. We have to be concerned about everyone and we should not, dare not, wait for it to be our son or daughter or cousin or niece."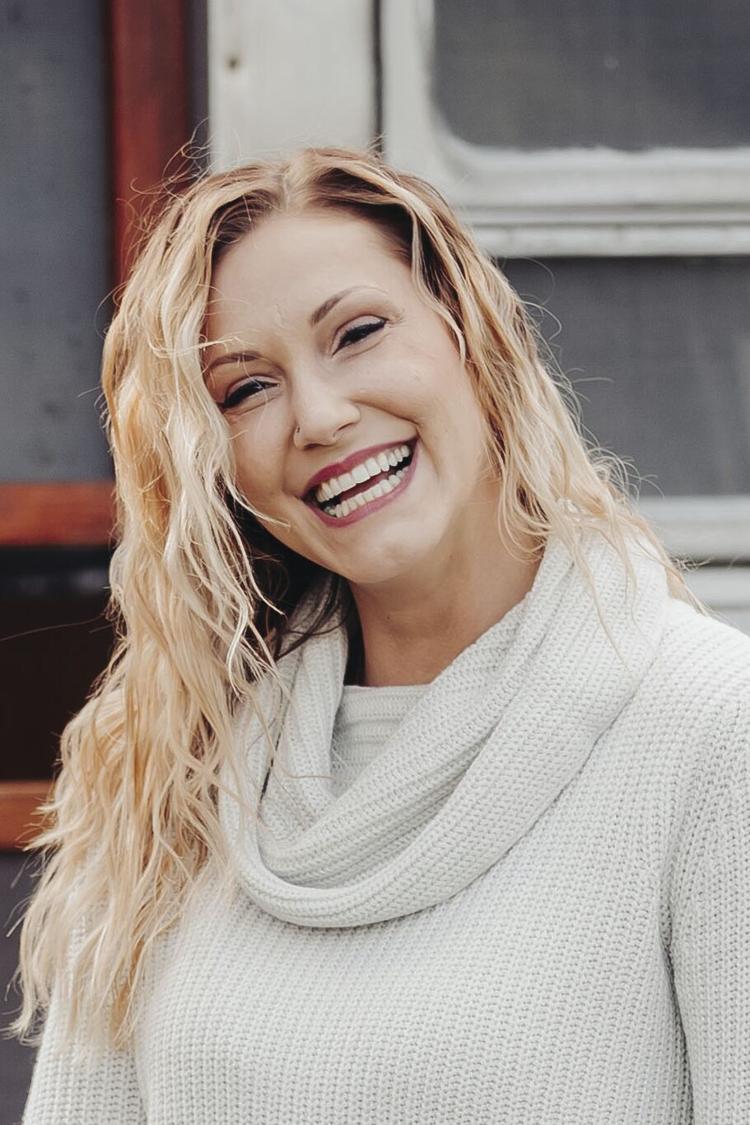 Looking for Signs
Unfortunately, traffickers don't check specific boxes to make it easier to identify them, but World-Patterson notes "they're paying attention. They're watching. And oftentimes they're very patient."
Through the use of force, fraud and coercion, they're able to manipulate victims into doing whatever they desire. "Traffickers are businessmen," Myers adds. "They're smart, savvy individuals who are literally not going to stop." 
To insert themselves into the victim's life, Meyers explains, traffickers will often take on a boyfriend or girlfriend role, showering targets with gifts, kind words and affection to fill any void the victim may be experiencing. Once they've essentially brainwashed the victim, they strike. 
"It's not like people are being kidnapped in plain sight," Myers says. "They're literally being [lured in]. People are being groomed right under parents' noses. So look for things that are not your child's normal behavior, or behavior that's not typical for that individual — maybe a new friendship with someone you're not used to or a new relationship with someone that other people don't know."
In addition to watching behaviors, World-Patterson explains how vital it is to keep the lines of communication open, as well as watching for out-of-character behaviors such as running away, acting out, new friends, unexplained extra money, excessive makeovers and appearing more sexualized.
"It's knowing and paying attention — and even with those red flags, it's a tough bridge to cross," she says. "I say to parents, 'Please be patient; don't kick them out,' because there's this window of 72 hours where a person that has been kicked out of the home is likely to be in the hands of a trafficker." 
Working Toward Change
In an effort to eliminate trafficking, much is being done on both the state and local level. Under Attorney General Josh Kaul, the Wisconsin Department of Justice has made public safety the top priority, committing increased funding to local communities to support survivors of human trafficking. The Milwaukee Commission of Domestic Violence and Sexual Assault is working in coordination with World-Patterson and the Human Trafficking Taskforce to increase awareness and continue working toward prevention. 
"The Office of Violence Prevention also implements programs such as Coaching Boys to Men as a way of training local coaches as mentors to prevent stalking, sexual harassment, domestic violence and exploitation among young athletes," Moore adds. "They're trained to incorporate curriculum into their athletic practice." 
World-Patterson notes that Foundations for Freedom also has programs like Project PINK (People Inspiring Needful Knowledge), After Dark Program and Strength For My Sisters in place to strengthen women and girls by teaching them important factors that will reduce vulnerabilities. 
"If we can work with them in a way and hand them skills so they'll be strong from the inside out, we believe that one less victim in Milwaukee is one less victim in the world," World-Patterson says. "We're giving them these tools to be strong: table etiquette, self-esteem, self-worth, self-value. We're giving them tools in what to look for when someone is approaching you, those nuances of luring and why 13 is the average age that girls are trafficked domestically. They learn all of that [with Project PINK]."
"Our state has a lot of really great organizations," Myers adds. "There are really great organizations throughout our entire nation, but we have a lot of people spreading awareness that are actually talking about it. And I think, because we are one of the top ranking states, that means that there is a lot of education — because people are talking about it."
Take Action
Most importantly, keep the lines of communication open, say the experts and advocates. 
"Continue to talk about sex trafficking," Myers urges. "Don't let it be a taboo topic. Educate your youth, your grandchildren and your children at home. The best defense against sex trafficking is education, and education can and will lead to prevention."
And though COVID-19 has seen many more parents and guardians at home with their children, they should still be wary of who their child is talking to and take extra precautions. "COVID has made it much easier for traffickers to traffic from the comfort of their victim's own home," Myers explains. "As parents and adults, we think, 'Oh, my child's sitting in front of me doing homework,' and, 'They must be safe, because they're in front of me.' But little do we know they're being groomed on the other side of that screen by someone who is talking to them and potentially going to coerce them out of the house soon. So it looks a little different right now with COVID, and this can happen pre-COVID, but now is the time we really have to be mindful of it."
At home, Moore suggests using parental controls on phones and apps as often as possible, limit computer and social media usage, especially unsupervised, and be honest with your children on the topic. 
"Speak openly and often about the dangers of communicating with or meeting up with strangers," he says. "Ensure that children feel comfortable talking to you as a parent or guardian without fear of anger or judgment. If we don't create safe spaces for children to communicate their concerns, they'll either hold it in or seek advice from peers or others. Know who your child's friends and social network are, and always know who they're with and where they're going when they leave the house." 
And regardless of whether it's someone you know or a stranger you spot on the street, "when you see something, say something and do something," World-Patterson urges. "Call 911. Call Foundations for Freedom. Call other organizations that you know are doing good work. Don't just leave it to be someone else's problem. And definitely remove the mindset that this is only for a certain group of people. With that mindset you're going to miss those in your back yard. You're going to miss those that are hidden in plain sight. So education and awareness are paramount." MKE
If you are being trafficked, or if you suspect that someone else is, contact the National Human Trafficking Hotline by calling (888) 3737-888 or texting 233733.