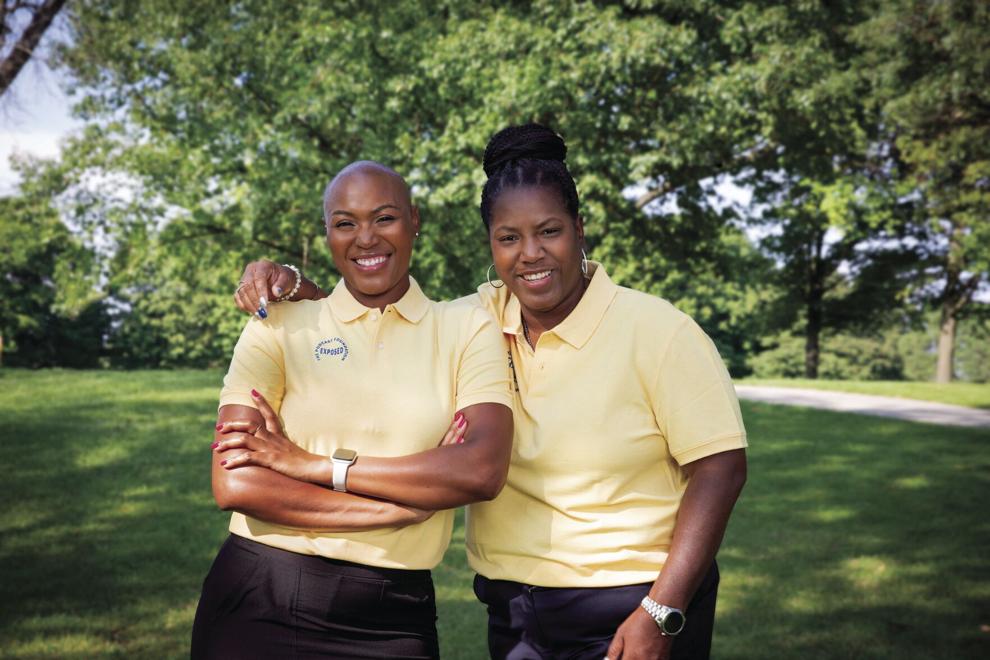 Say your full name. 
Say it again.  
In the time it took you to say your name twice, someone was physically abused in the United States. Possibly by someone they know well, in the very spot most of us consider the safest of places: home. And all too often, that abuse goes unnoticed until it's too late.
In an attack that horrified the city and the nation, Andrez D. Martina — a 53-year-old Milwaukee grandfather previously convicted of murder and other violent crimes — confessed to beating his 12-year-old grandson to death with a sledgehammer and other household items in a hour-long attack stemming from a perceived theft. Martina's disabled mother and another minor grandson witnessed the attack but were powerless to intervene. And the children's mother allegedly did not know that her own mother — her sons' legal guardian — allowed them prolonged contact with Martina.
It's a much-too-common cycle of violence met with inaction and silence.
No One Is Immune
Like the Martina attack, domestic violence often takes place behind closed doors, often in front of children, and away from anyone with the power or authority to stop it. While it's hard to track exact numbers of violent incidents, Department of Justice statistics show that, in the United States, a person is physically abused every 3 seconds (hence the "say your name twice" exercise).
The National Coalition Against Domestic Violence (NCADV) stresses that domestic violence affects not just women, but also men and children, and people of all different races, ages, economic status, religions and cultures. In this time of global pandemic and its
myriad stressors, the NCADV points out that when it comes to domestic violence, "no one is immune." 
The DOJ further reports that, nationwide, one in five women and one in seven men experience severe intimate partner physical violence. One in 15 children are exposed in some way to intimate partner violence annually, and 90 percent of these children are direct eyewitnesses.
An Epidemic Fed By Pandemic
Here in Wisconsin, Milwaukee's Sojourner Family Peace Center — the state's largest nonprofit provider of domestic violence prevention and intervention services — has tracked a 21 percent increase in activity related to domestic violence victims and their children who came to its emergency shelter in 2020 versus 2019. 
"COVID has struck us in our connections to others," says Carmen Pitre, executive director of the Sojourner Family Peace Center. "You're home more. You're more isolated. You're cut off from other people." In 2020, Milwaukee County alone reported a record 50 homicides connected to domestic violence incidents, with children accounting for nine of those deaths, she adds.
The National Network to End Domestic Violence conducted its 15th annual "Domestic Violence Counts Report," surveying nationwide activity in domestic violence programs on Sept. 10, 2020. This one-day snapshot condenses victim reports usually compiled to reflect domestic violence cases in various states over months or years. 
In Wisconsin, the report stated that, on this single day, 41 domestic violence programs in the state served 1,157 victims. Five hundred seventy-six adults and children listed as domestic violence victims found refuge in emergency shelters. Five hundred and eighty-one adults and children received non-residential assistance and services; and 437 contacts (18 per hour) were made on domestic violence hotlines.
All of these factors add up to a domestic violence epidemic raging in the state alongside the insidious and invisible pandemic of COVID-19. 
"It's far more prevalent than we know [because] a lot of people don't report it," Pitre says. "These are intimate crimes that often happen without witnesses. And it's very hard to come forward. A lot of people try to figure it out on their own. [Especially during] COVID, many people are trying desperately to get by.
"It doesn't always include physical violence. It is a human rights issue," she continues. "I define domestic violence as a continuum of behavior; it's a pattern of coercion and control. Being terrorized in a personal relationship is a threat to your right to be safe."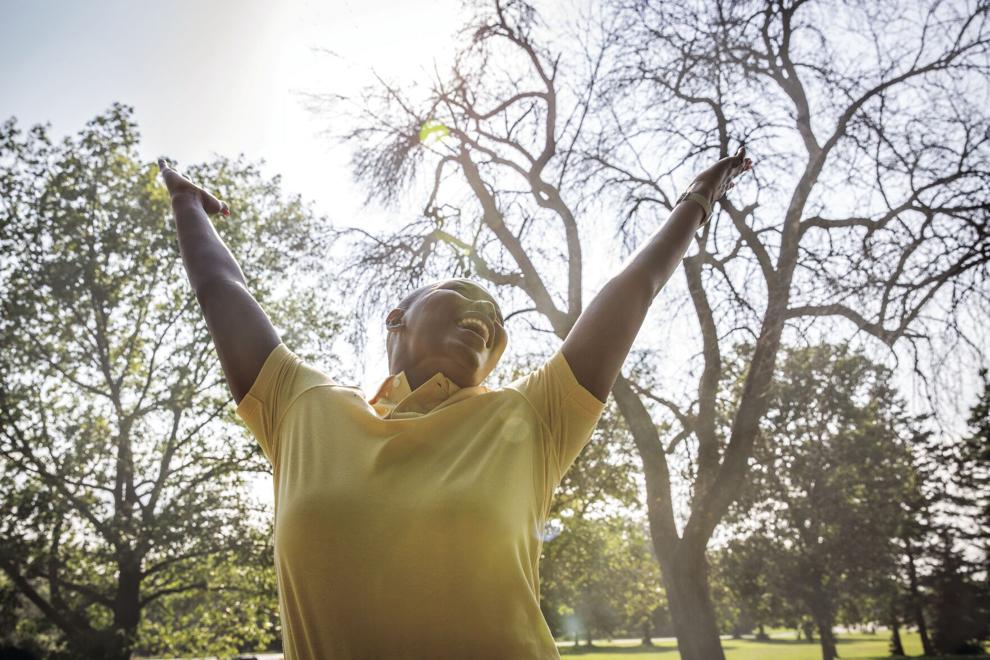 No "Typical" Victim
So who is most vulnerable when it comes to domestic violence? 
The answer is chilling. Practically anyone living with other family members qualifies. Domestic violence knows no barriers — support groups in Wisconsin exist for those in the African-American, Hispanic-American and Hmong-American communities, as well as the Caucasians and Native American communities.
Horrifyingly, domestic violence victims also include more than 320,000 pregnant women a year. In August, Wisconsin Rep. Gwen Moore was one of five co-signers to the "Protect Moms from Domestic Violence Act" to research and bring awareness to the issue, and funding to stop this crime. "Hundreds of thousands of pregnant mothers are survivors of sexual and domestic violence in the United States. Their suffering is often invisible to the public, but the trauma can impact their physical health in and out of the delivery room," Moore said in a prepared statement.
Words Matter
LaVerne Badger and Natalie Hayden are both domestic abuse survivors. But they are far from silent.
The women co-host "EXPOSED: The Podcast" to shed light on domestic violence. They do so not only to explore the many aspects and ramifications of abuse, but also to chip away at the societal silence that still exists around a topic that affects so many. While many Americans see domestic violence as a taboo topic of discussion, Badger and Hayden say the path toward ending this cycle of violence begins with speaking up about it and understanding why it happens.
"We've gotten much better helping people talk about what they've gone through," Badger says. "If we don't talk about it, it continues to fester and grow."
"We need to create a platform to allow us to talk about this," Hayden adds. "We need men to hold other men accountable. We have to stop domestic violence in this generation. People can change. They can control their anger. They can overcome this terrible behavior against the person that you love." 
Pitre agrees that domestic violence is a learned behavior that can be reversed. "Abusers learn it from their own experiences and the adults they grew up around," she says. "It can be unlearned. It's a matter of healing the wounds of one's childhood."
Hayden and Badger each know men who had been abusers and came forward to not only admit to bad behaviors, but also take the steps to change. 
The Devil You Know
Hayden says she understands how people who have never experienced domestic violence will ask why a victim doesn't simply leave, explaining that for many, "[the abuse] is the monster that they know, and many women don't feel supported enough on the outside to leave a dangerous domestic situation."
She and Badger each list many reasons for this. Victims might feel they won't be believed if they speak out. They may lack the skills or opportunities to be financially independent. They may feel obligated to stay with an abuser to protect or support other family members.  
Hayden says they often try to address such fears on their podcast by reminding victims that they can make new lives for themselves after suffering abuse, but that the road to recovery can be a long one. "[We know] that leaving can be hard," she says. "Getting back on your feet can also be hard."
Pitre also explains that — as difficult as it can be for people who have never experienced abuse to comprehend — survivors of abuse don't always recognize the danger they are in. Violence can become such a normal part of their existence that they don't see themselves as victims. So when it comes to educating victims on this topic, learning often begins at the most basic level: helping them identify signs of abusive behavior in those they love. 
"It might come down to the fear of death before a survivor will act to change their situation," Pitre laments. "It's a complicated mix of survival [instincts] and messages that tell a person to leave." 
Not Just An Urban Issue
Support for domestic violence victims is also much needed far beyond the city of Milwaukee boundaries. Advocates of Ozaukee sees between 700 to 900 people a year who come for outreach and/or shelter after abuses occur. Once again, 2020 saw a big increase in demand for the organization's services.
"We provided 66 percent more services in 2020 than we did in 2019," says executive director Barb Fischer. "The community stepped up like never before. We received [unsolicited] calls from foundations simply offering us money."
This financial support is critical to provide many domestic violence victims with temporary shelter, food and help while they consider their next steps. When they leave home, they often leave with their children, if they have them, but with virtually nothing else. 
"Most of the women who come in have no idea where the family money is, so they come with nothing," Fischer says. "We do our best to help make them feel comfortable."
Advocates of Ozaukee operates a 16-bed shelter as a stopgap for victims. "The majority of women who stay with us just need a few days to sleep and let their brain get out of survival mode," Fischer says. "Leaving is an incredibly brave act. We say, 'Come on in, take a hot shower and get something to eat.'"
The Women's Center operates a shelter and support facility in Waukesha County. Like other domestic violence victim support organizations in the greater Milwaukee metro area, it provides emergency shelter, transitional services and basic support to women in abusive situations.
But executive director Angela Mancuso reports that the center's shelter takes in 50 percent of its clients from Milwaukee County on any given day. She says it often isn't safe for a victim to simply leave his/her home. A victim sometimes needs to leave the community to find true safety. Mancuso also says she sees a COVID-centered spike in media attention these days, but the number of victims were much too high even before the pandemic.
"What does it matter if there's a spike? It's going on already. Isn't one victim one too many?" Mancuso asks. "Domestic violence, child abuse and sexual assault are happening right now — and it happens at alarming rates regardless of whether or not there's a pandemic."
As hard as it might be to know even where to start in breaking out of an abusive relationship, Pitre, Hayden and Badger suggest that victims begin by mapping out a three-pronged strategy to protect themselves: seek support from friends and/or family, consider a refuge, and get a lawyer. 
And if you suspect someone you know may be suffering in silence, the trio recommends that you be empathetic and non-judgmental and offer support in any way you can safely do so. MKE
---
Recognizing Abuse
The Women's Center website explains that "domestic violence and abuse (are) used for one purpose and one purpose only: to gain and maintain total control over you. An abuser doesn't 'play fair.' Abusers use fear, guilt, shame, and intimidation to wear you down and keep you under his or her thumb." Additionally, the center offers up a checklist that explains a person might be a victim of domestic abuse if a partner: 
•Blames you for her/his problems or behavior
•Isolates you — doesn't allow you to see your family or friends
•Needs to constantly know your whereabouts; expects you to spend all of your free time with him/her
•Humiliates you in public
•Forces you to have sex or perform sexual acts
•Insists on controlling all of the money, both yours and his/hers
•Refuses to let you go to work or, at the other extreme, forces you to work
•Becomes angry when you have a different opinion than he/she does or you don't take his/her advice 
See the full list at twcwaukesha.org.
Taking Next Steps
The center also offers these essential safety tips to domestic violence abuse victims.
•Create a safety plan specific to your situation.
•Break your isolation and reach out to family, friends or service agencies.
•Talk about safety with your children.
•Think about what documents you may need if you leave.
October is Domestic Violence Awareness Month, an awareness/prevention effort created in 1981 by the National Coalition Against Domestic Violence to help break the chains of domestic violence that are so prevalent today. In support of this effort, Wisconsin domestic violence support resources are listed below.
Community Advocates: www.communityadvocates.net, (414) 449-4777
ASHA Family Services: www.ashafamilyservices.org, (414) 252-0075
Diverse and Resilient Room to be Safe Program: www.diverseandresilient.org, (414) 390-0444
Hmong American Women's Association: www.hawamke.org, (414) 930-9352
Power of Change: www.powerforchangellc.com. (920) 770-4088
Milwaukee Muslim Women's Coalition: mmwconline.org, (414) 727-4900
United Migrant Opportunity Services: www.umos.org, (414) 389-6000
End Domestic Abuse Wisconsin: www.endabusewi.org, (608) 255-0539
The Women's Center: www.twcwaukesha.org, 262 542-3828
Sojourner Peace and Family Center: www.familypeacecenter.org, (414) 933-2722
Advocates of Ozaukee County: www.advocatesofozaukee.com, (262) 284-6902
Friends, Inc. (West Bend): friendswi.wixsite.com, (262) 334-7298