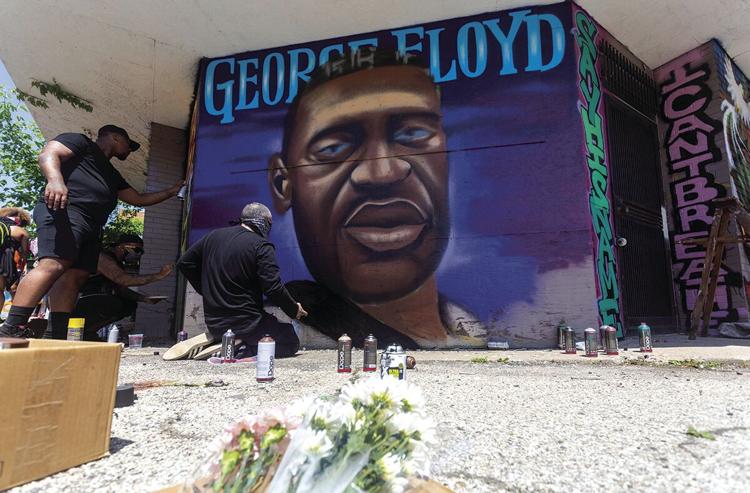 In the days immediately following the death of George Floyd while in the custody of Minneapolis police, his young daughter asked why there were pictures of her daddy posted all over town. According to news reports, the little girl was told, "Because your daddy changed the world."
Having seen Mr. Floyd struggle for more than eight minutes and die under the knee of a police officer, protesters in cities and small towns across the country and around the world took to the streets to demand change. 
Milwaukee has seen unrest before, from the open housing marches of the late 1960s to the protests after Dontre Hamilton was shot 14 times by a police officer in Red Arrow Park in 2014. In this two-part story (to be continued next month),
MKE Lifestyle looks at what may be different this time, and how it could impact the future of Milwaukee. We asked community leaders to share their thoughts about the movement sparked by the death of George Floyd, and how meaningful change might come. They are:
Philip Hanyard, minister and elder, Hampton Avenue Church of Christ
Cavalier Johnson, Milwaukee Common Council president
Angela Lang, executive director, Black Leaders Organizing for Communities (BLOC)
Earnell Lucas, Milwaukee County sheriff
Markasa Tucker, director of the African-American Roundtable and co-founder of LiberateMKE, Wisconsin Voices
Due to the pandemic and individual schedules, participants were interviewed separately for this story. Views expressed are their own and do not necessarily reflect those of the MKE Lifestyle staff.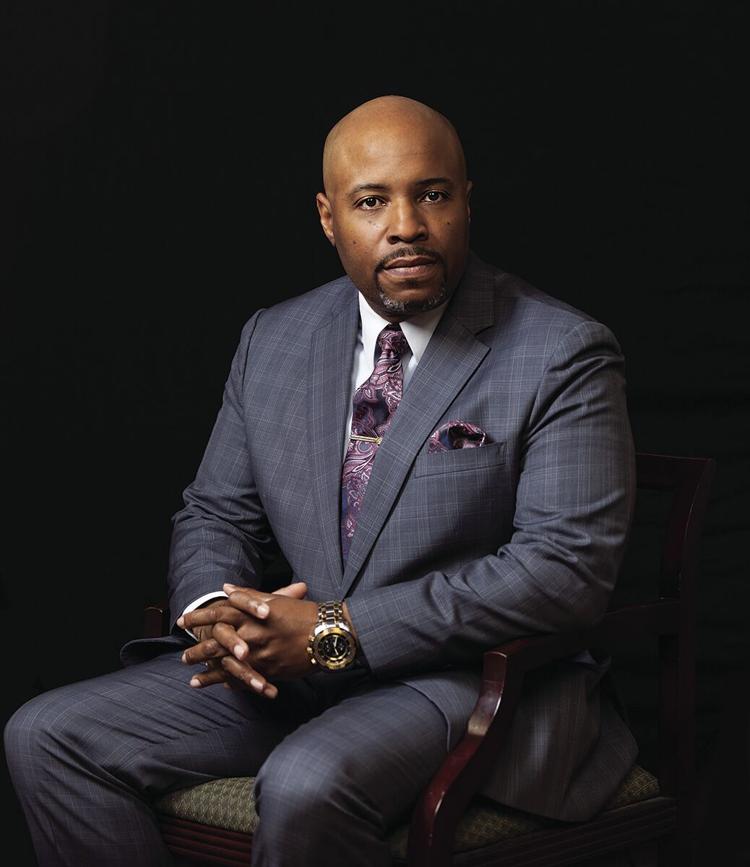 Is this movement, sparked by the death of George Floyd, different from earlier protests?
Lucas: Yes, it's different, because we've witnessed the sheer inhumanity of how Mr. George Floyd was treated at the hands of four Minneapolis police officers. It's something we can't shake, how a man's life was taken from him, in an eight-minute, 46-second video played repeatedly on the news and social media. That takes it to a level that we have not seen before in this country. ... It shook us all to our core, in contrast to some of the other incidents we've seen. This one was abhorred by everyone who has a conscience and any humanity.
Lang: There is a rallying cry to reimagine what policing is. People are trying to evaluate how to push for reforms. … It feels more like a mainstream and international conversation, so I'm hopeful that things are different this time. Long after the protests die down, we're going to be changed as a society. We can't go back into the box. We're really looking for different policies and long-term systemic change.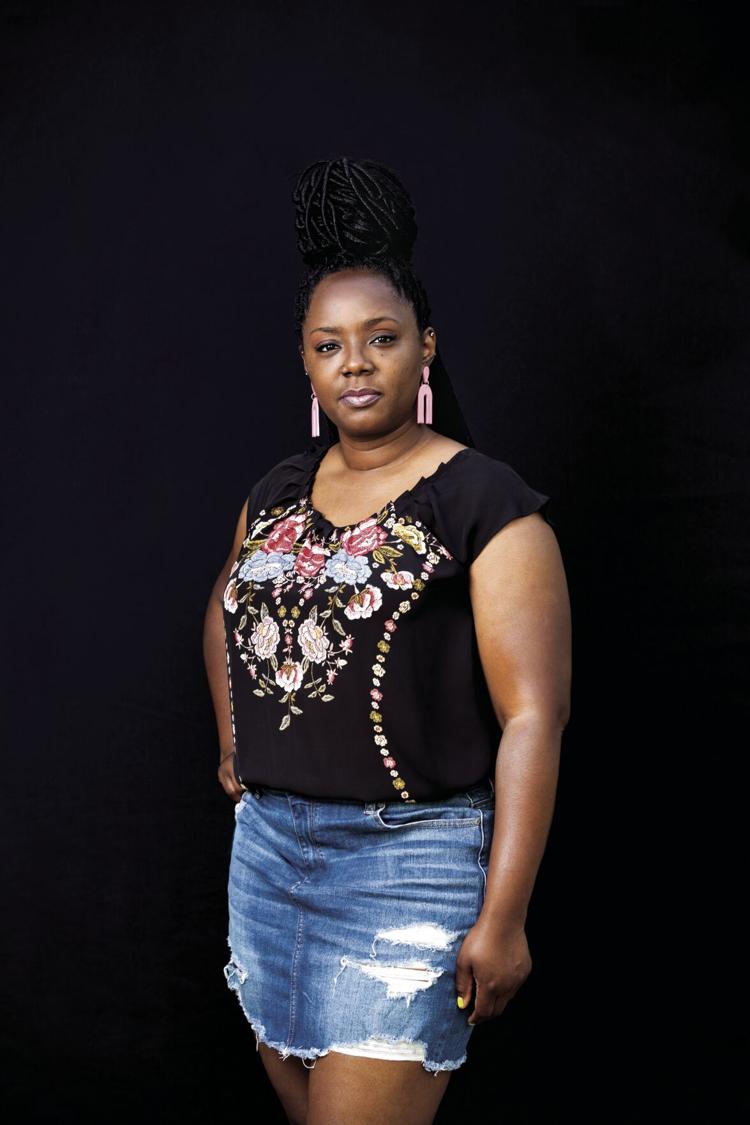 Hanyard: We've never seen protests, even peaceful protests, to this degree, where it's worldwide, so everybody is holding up a "Black Lives Matter" sign or a George Floyd sign. ... I don't believe that anyone's death, including Dr. Martin Luther King Jr.'s, had this type of effect worldwide. 
Johnson: It's different because of the diversity of people calling for change. When I look out at these crowds of people protesting — and I have been out protesting myself — I see the diversity of people from all walks of life, all corners of [the] city, all segments of the community. All across the state, you've got people marching in solidarity with Black Lives Matter … not just Black [people], but also White [people], Latinx and Asian [Americans], able-bodied and people with physical limitations, LBGTQ. People are crying out with the same message.
Tucker: I do see this as an amazing opportunity. The African-American Roundtable launched a divestment campaign called LiberateMKE last year on Juneteenth. We are in a moment where LiberateMKE and the greater community can build upon our civic engagement work by continuing to raise awareness of residents' understanding about the unjust city budget. With the tools we help to provide, we will equip them to once again be a part of the process to get the investment back out to their community and community control over the budget. We know so many residents don't know that the Milwaukee Police Department gets almost half the city's budget. The moment we are in causes us to demand more of a divestment than our $25 million ask from last year to an increased ask of $75 million for cooperative housing and public health initiatives that will build safe communities where residents can truly thrive.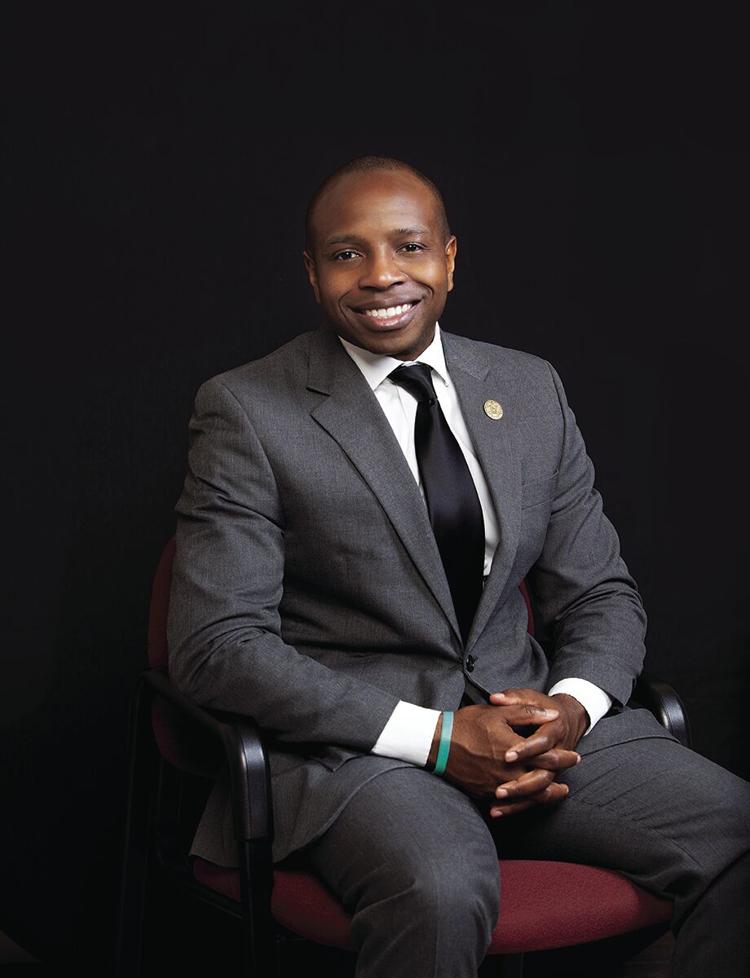 How will this movement shape the future of Milwaukee?
Hanyard: I think the conversation this time will not let up until there is a total change in the way policing is done. [Protesters] are fed up with the status quo of policing and they want to see the funds used in a different way for police departments.
Lang: I think people really are thinking how policy can impact our community in a really racist way. I think a lot of it stems from white supremacy, but people are going to be looking at standard operating procedures in law enforcement, and people are going to be more active in the city budget this year. More people are going to pay attention and people are going to want long-term solutions, to make sure that we're investing in resources that are going directly into the community. 
Johnson: In the 1960s, we had over 200 nights of [fair housing] marching in Milwaukee, and the organizers of the marches taking place today have indicated their desire to continue marching until they see substantive changes to these institutions of oppression that have kept them down, and sometimes murdered them, for decades and indeed centuries in this country. Those marchers then didn't stop until there was a change that happened. Protesters today are willing to keep on marching until they break that record and change happens, and I for one, believe them.
Tucker: It's amazing what educating and helping people identify their voice and power [can do]. When residents are equipped with tools, resources and knowledge, they are able to address their concerns and work to get what they deserve, which is an opportunity to not just survive but to thrive.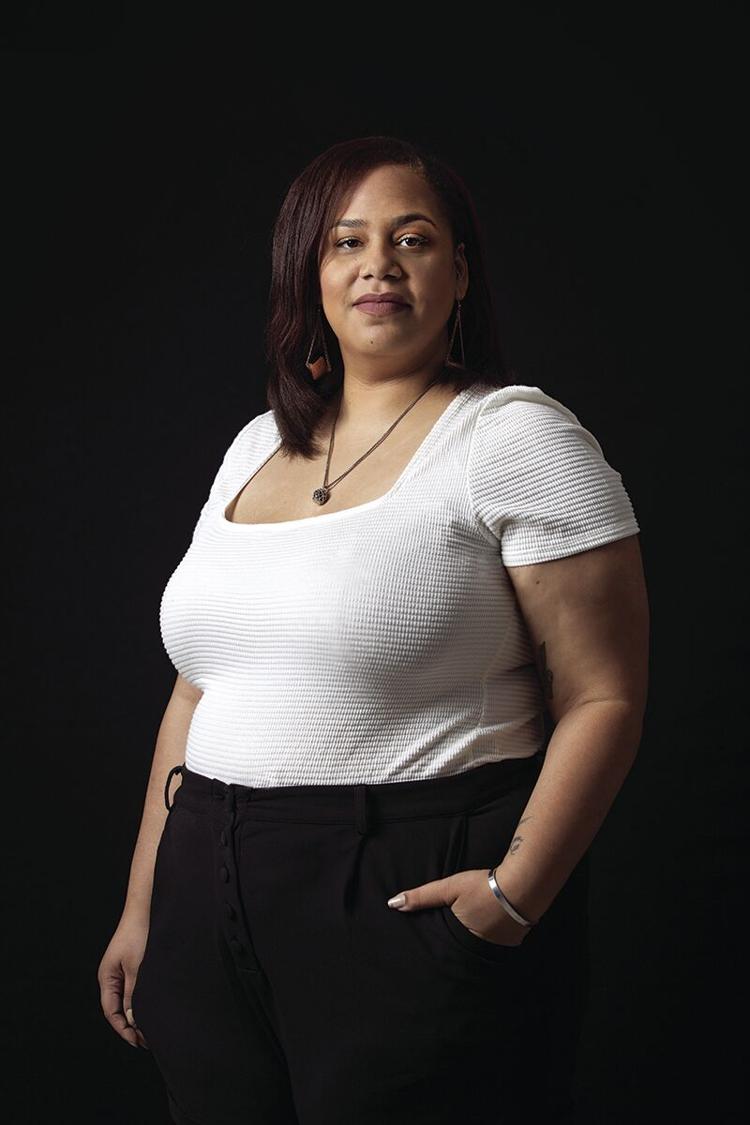 Lucas: While this country has made progress and has moved from some of the dark days of our past, we still have much, much more work to do, and unless and until everyone from the business community, the philanthropic community, to the political body in our country begin to get a seat at the table with the voices of the unheard and begin to have a substantive dialogue, we won't see the changes that the people are calling for. We must overcome those barriers, including the barrier of subjective biases that we have and the manacles of racism and discrimination in this country. 
What are the most important issues that the city/suburbs need to address now?
Lucas: The issues are systemic issues. Disparities in employment, disparities in education, disparities in housing, disparities in access to health care — these are all systemic issues that people have taken to the streets, demanding that we see change. People across the country have a First Amendment right to protest and call on their government to effect change in all of these areas. It is now a quest for equality and equity and the leveling of the playing field so that everyone, regardless of their race, or creed, or color has an opportunity, and can have hope to be treated equal in this country.
Hanyard: I think each police department needs to have a discussion with the community and sit down and see what can be done, and make some real effort to change some of the policies in terms of training. You need more policies regarding the treatment of those who are in custody. You need more policies in regard to de-escalation of situations, instead of agitating the situation. I think efforts are underway and it does give me a sense of hope that things will change because of the tenacity of these peaceful protesters.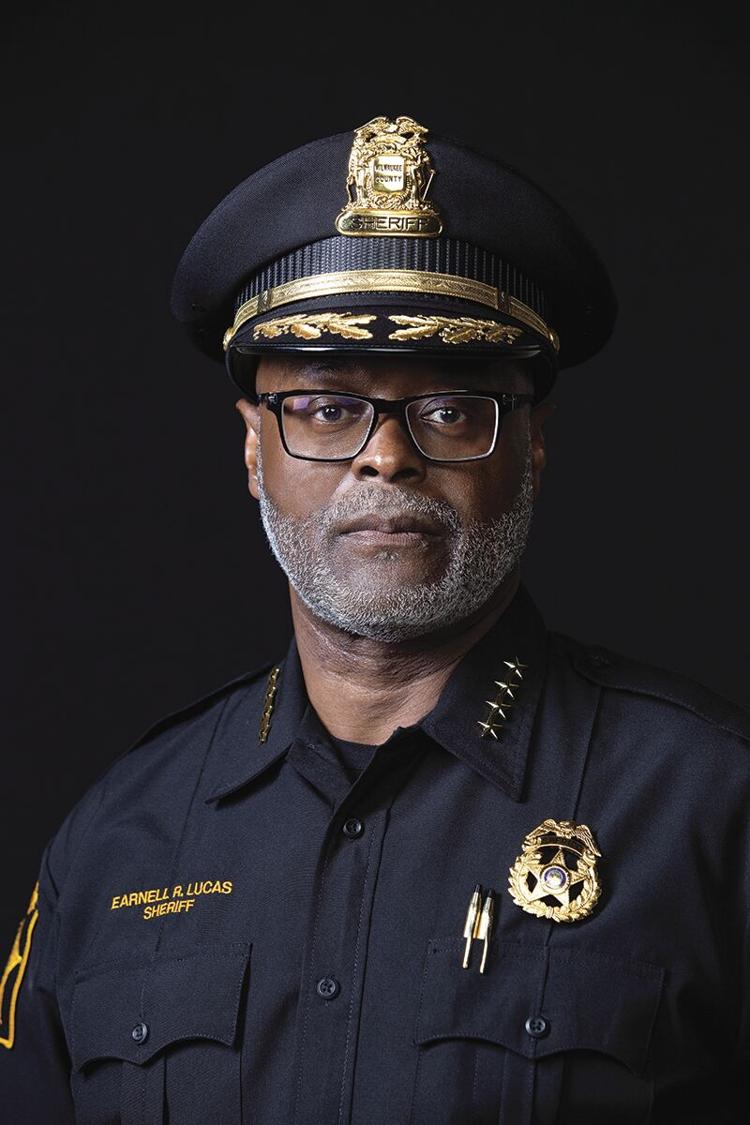 Johnson: People on the police force, the vast majority of whom are hard-working, good people, get up every day and live by their oath to serve this community. There are a number of policies that our police department has not adopted in terms of de-escalation that could go a long way to bridge the gap with members of our community. When police and the community are in a situation where there could be clashes, there needs to be an open line of communication so that each side knows what to expect from the other. One of the things folks are crying out for in terms of a change is opportunities to invest money on the front end of peoples' lives, preventative measures so they don't end up in contact with police in the first place like violence prevention, mental health and affordable housing.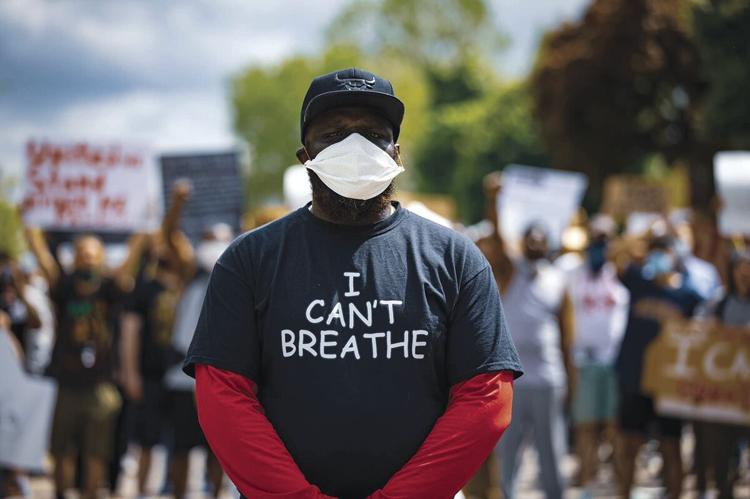 Lang: I think we've equated safety to law enforcement, and we're really [looking at] drilling back and investing those resources into mental health, access to quality schools, all of those things. I think it's going to be jarring for some folks. I think it's a challenging conversation in terms of where people stand. … We've been conditioned to think law enforcement equates to safety, but this is a moment to think about what "safe" really is, because we aren't really safe.
Tucker: We need to ensure residents have what they need to simply live. The disparities and the statistics are well-known around food deserts, over-policing, mass incarceration, lead in our drinking water, infant mortality and more. … When we launched LiberateMKE, our partners at BLOC had already been asking residents, what would it look like to have a thriving neighborhood, and their responses weren't surprising: clean water, quality education for their children, living-wage jobs, transportation, access to fresh food, green space, mental health services, affordable quality housing, and just the basic necessities in life. 
To be continued in the September issue of MKE Lifestyle. MKE