In our August issue, a panel of community leaders discussed how Milwaukee is likely to be changed by the Black Lives Matter movement, given renewed urgency by the death of George Floyd while in the custody of the Minneapolis Police Department. Here, we continue the conversation with: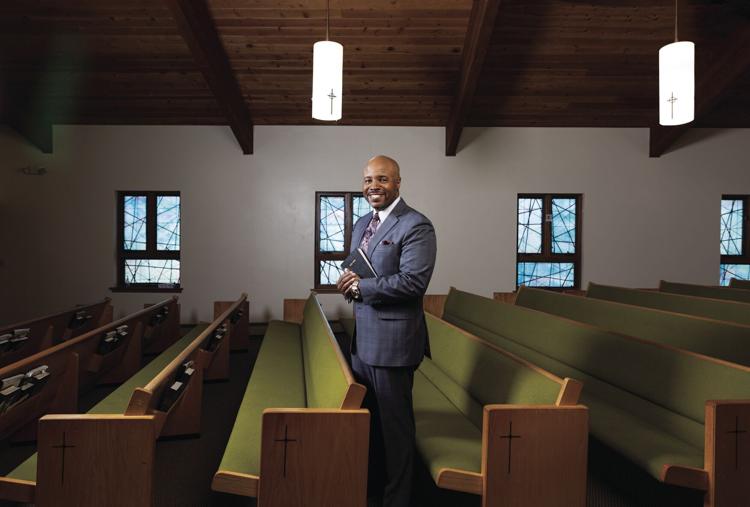 Pastor Philip Hanyard, Hampton Avenue Church of Christ, and retired Milwaukee police officer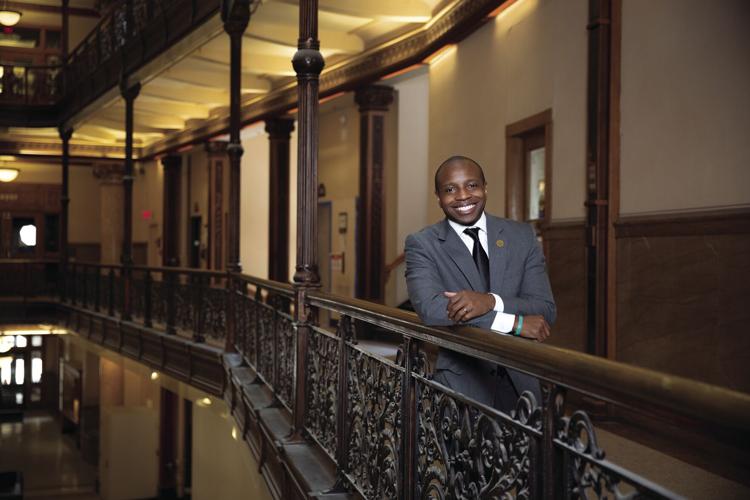 Cavalier Johnson, Milwaukee Common Council president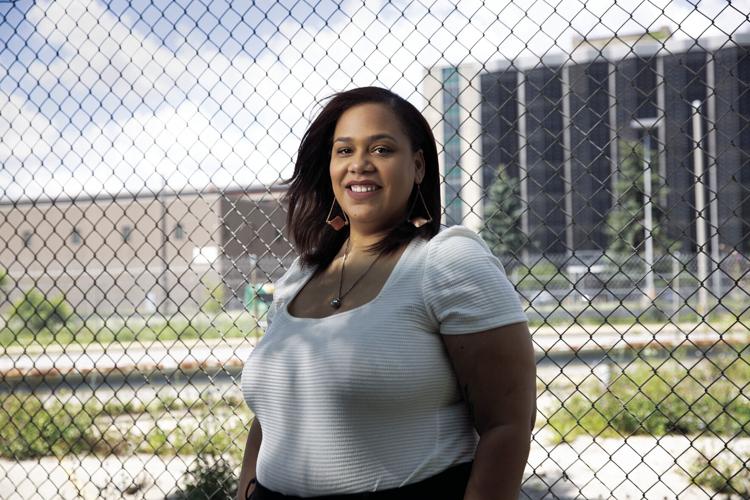 Angela Lang, executive director, Black Leaders Organizing for Communities (BLOC)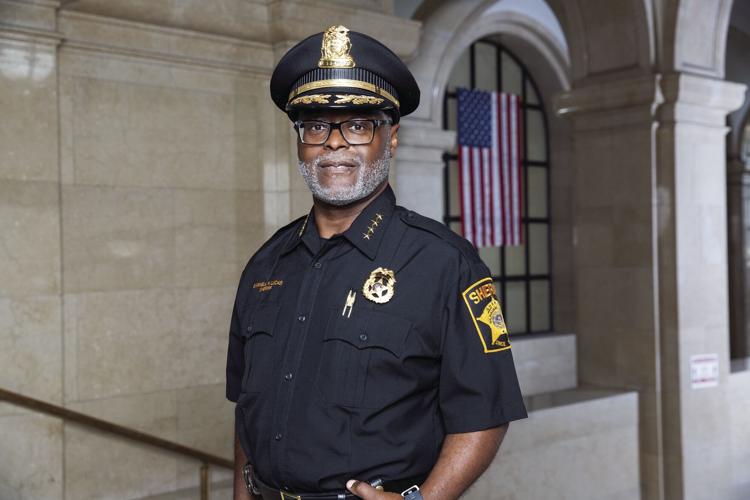 Earnell Lucas, Milwaukee County sheriff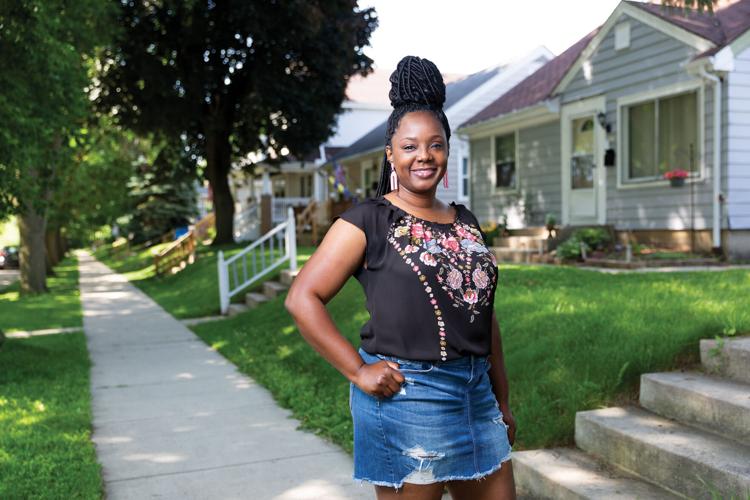 Markasa Tucker, director of the African-American Roundtable and co-founder of LiberateMKE
Participants in this story were interviewed separately for this article. Their opinions are their own and do not necessarily reflect those of MKE Lifestyle.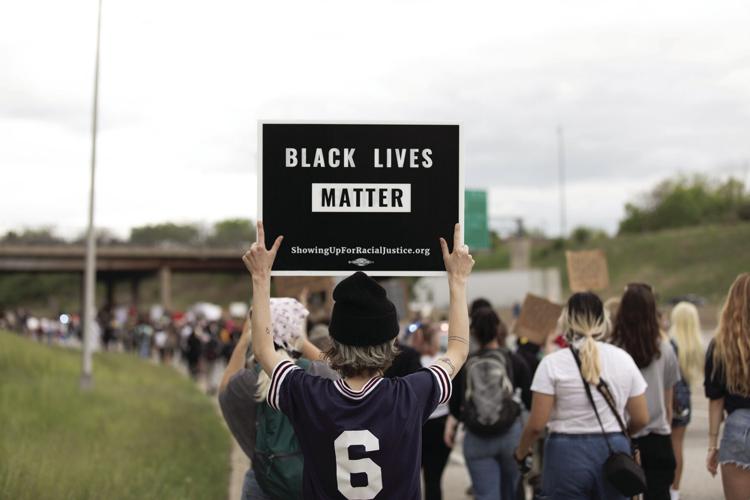 What are the obstacles to addressing issues of discrimination and access to vital services in Milwaukee now?
Lang: I think a lot of it is political because our existence as Black and Brown people is political. Our identities can be seen. There's not one policy or procedure that doesn't impact us on a political level. … I wish it didn't have to be strictly political, but you can't rely on people to just do the right thing at this point.
Tucker: One of the obstacles is the mismanagement of the taxpayers' dollars. …No city can thrive with neighborhoods, the Health Department and libraries getting less than 4 percent each in the budget regularly. It's clear the city's priorities are out of line, with almost half of the city's budget going to the Milwaukee Police Department. The budget belongs to the residents in this city and should be spent as they see fit.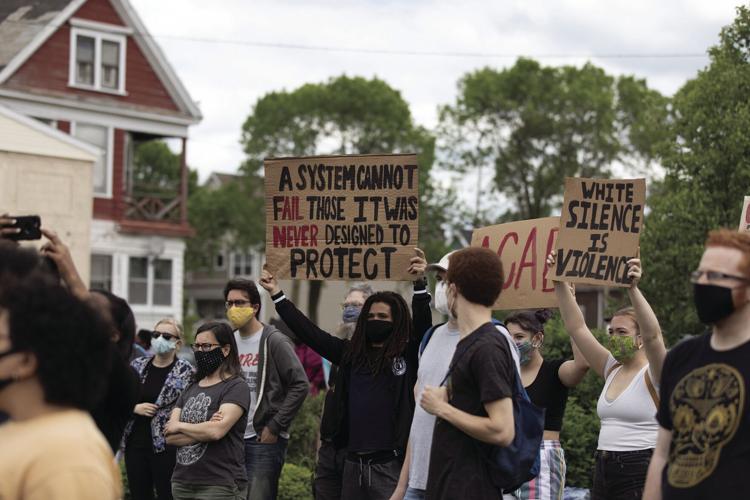 Hanyard: If you talk to police officers, there's some anger there as well. People are throwing things at them. This could be the same officer that rescued someone from a burning building or helped a missing child get back home, so there's anger on both sides of this. Me being a former officer, I can certainly understand both sides.
Johnson: The obstacles to moving funding from the police are in a number of areas. There's the fact that constituents call for police service and would like to see it and expect it, and there is the matter of state law that plays a factor in this. The Council and mayor appropriate a budget for the police department. If [the police department] goes over that budget, the city has to pick it up anyway. … And then there's the fact that the council itself does not directly oversee the police department. The Fire and Police Commission, an independent civilian board, oversees the function of the fire and police departments.
Lucas: We have to truly believe that I am my brother's keeper, and I cannot look at the man at the side of the road and ask the question, "If I stop to help him, what will happen to me?" We've got to change that narrative to: "If I don't stop and lend a hand, what will happen to him?" We have to look at ourselves in the mirror and ask ourselves what are we doing to help our brothers and sisters in our community?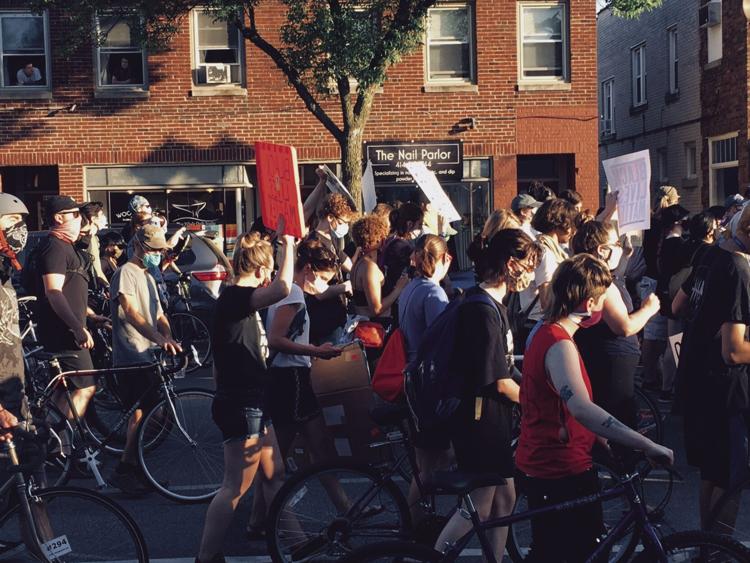 What does the future look like? Is there reason for optimism?
Lang: Some days are tougher than others. There are days when it doesn't feel that it's happening or happening fast enough. There are days when I do feel hopeful that the air is different. … It's encouraging to see so many people step up … and I think people are finding different ways to sustain this movement. We can't "unsee" the images as a society, and I think the only way we can go is up at this point and so I am a little bit hopeful for the future.
Hanyard: I choose to do good. These are the kinds of choices we choose every day, when we choose to reach out to somebody who doesn't look like us and we choose to be helpful, to be kind. We're choosing to say we're all one in this community, we're all part of the human race — not only march together, not only pray to God, but to show a measure of goodness, of kindness, that will overcome the evil in this world.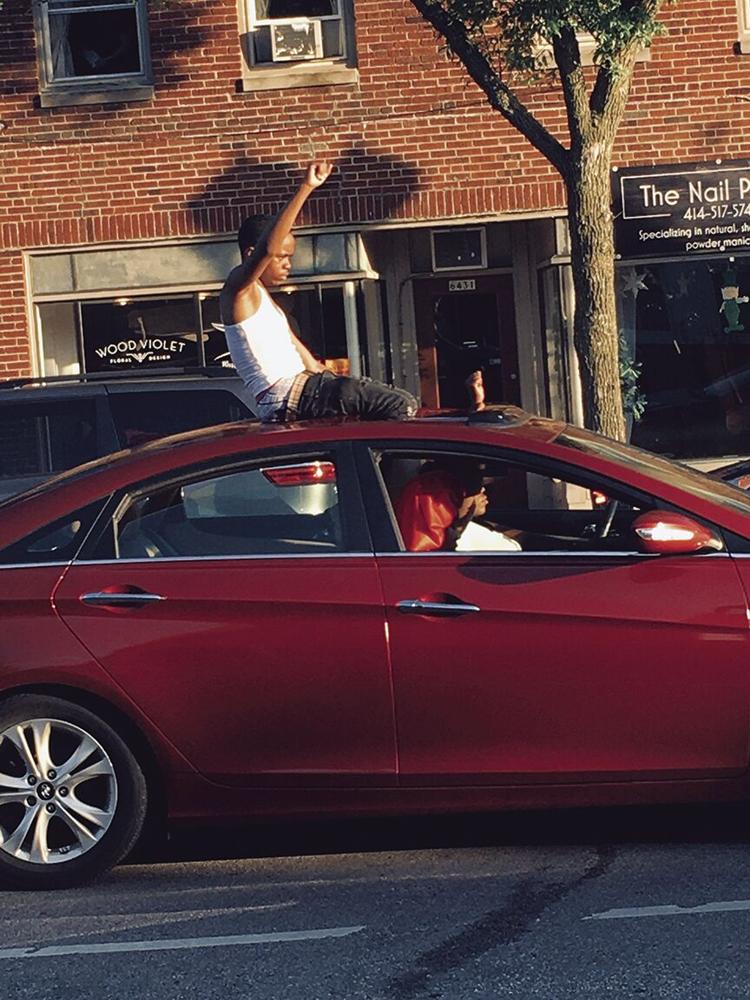 Johnson: When you look at the diversity of this movement, I feel like it's a generational shift. Some people had already been there calling for these changes, but now the grandsons of some of the people that Dr. Martin Luther King Jr. was trying to change back then, they get it, and I think that moves the ball forward. … I was thinking about where African Americans are today in relation to slavery. It was only 155 years ago that slavery was outlawed in the U.S. That's not terribly long at all, basically three or four generations removed from me. My great-great-great-grandparent could have been in chains.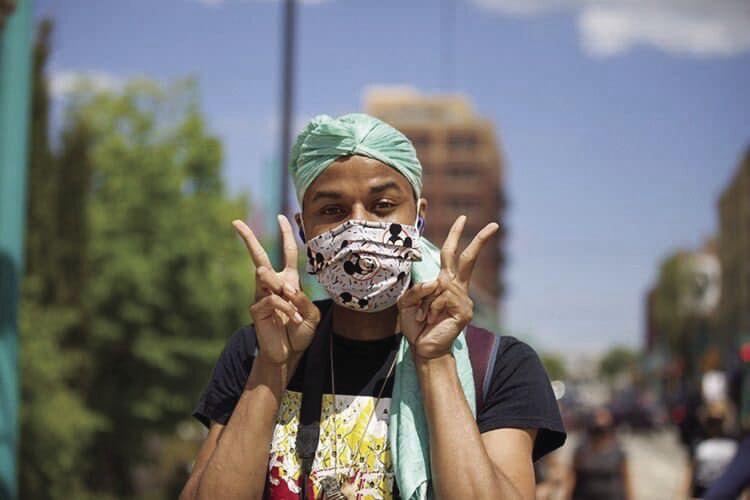 Tucker: I'm optimistic and my hope is in God and the brilliant people He created to not only imagine alternatives to what we know hasn't worked, but to be able to manifest those alternatives and be a part of creating a new world we'll operate in. It'll look like a world we've never seen before. I pray my children and generations to come will see this world where people's needs are met, safety doesn't equate to policing, neighborhoods and families are safely living and thriving, communities are practicing restorative justice, prevention strategies are resourced and communities are in control of their tax dollars to ensure resources are allocated properly.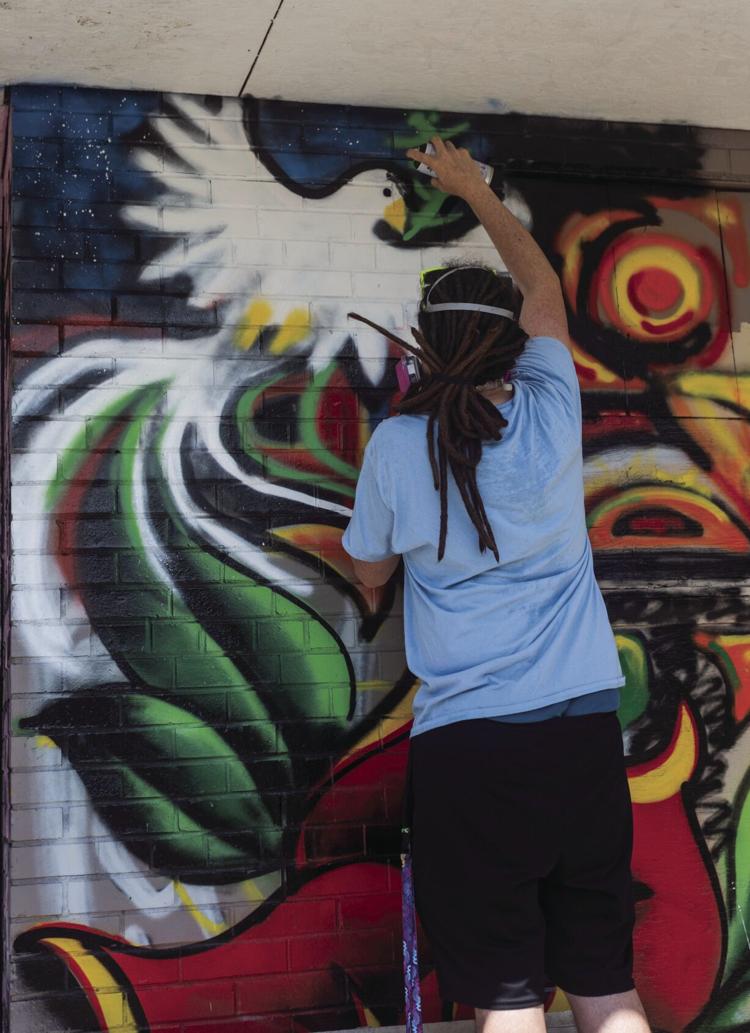 Lucas: I have a very strong belief that we can affect the change that we need to make for generations to come here in Milwaukee. With all the power in my being and the platform of this office, I'm going to commit and give everything I can to the cause of lifting everyone's life in this community until I no longer have that ability to. I ask everyone in this community — business persons, philanthropic organizations, political leaders — to step up and make that contribution to this beautiful society that Dr. King spoke of. And when everyone does that, we can see this beloved community that we all aspire to see one day. MKE