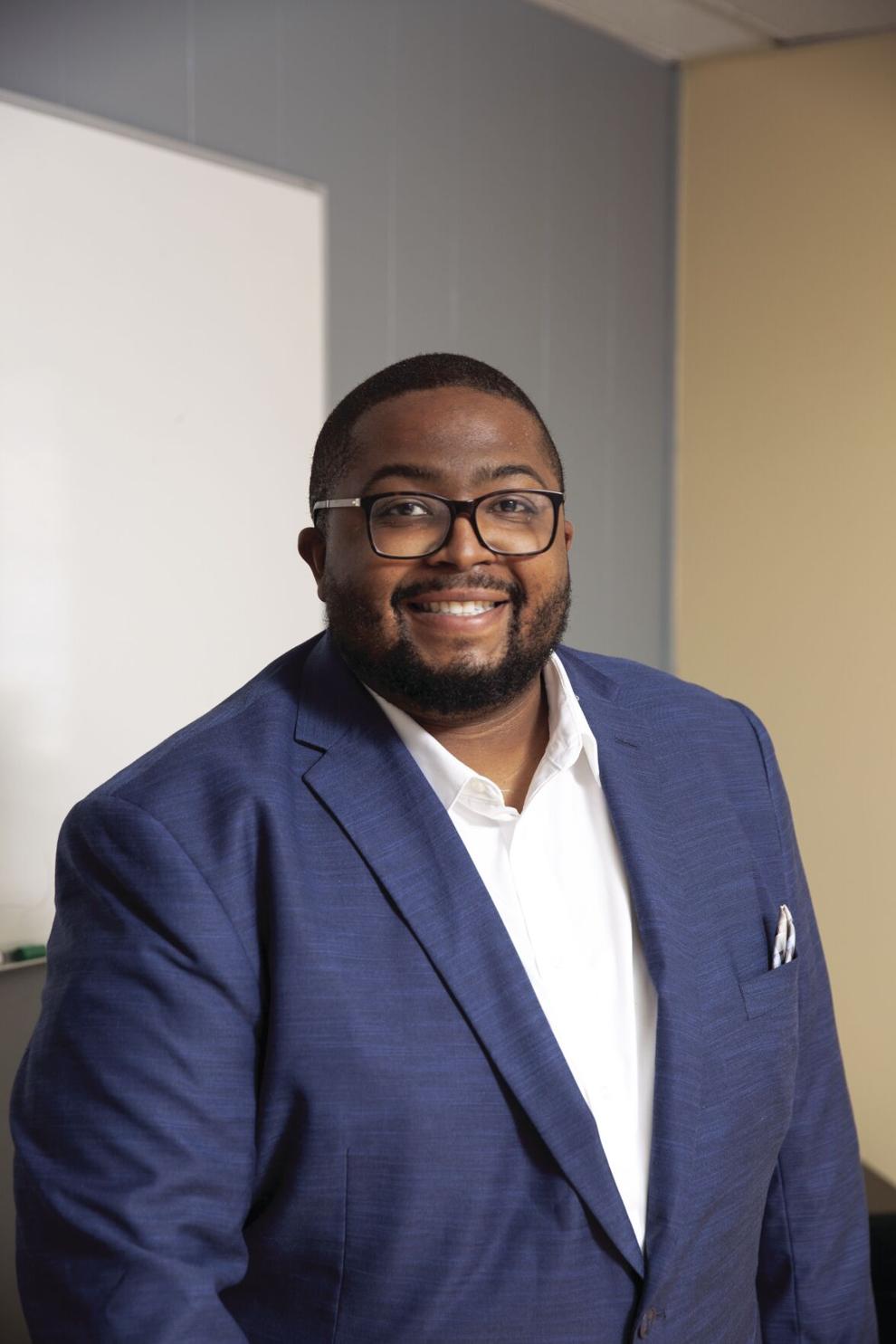 It's never been easier to capitalize on your buying power — checking your account balances from your phone in seconds, accessing new streaming and subscription services from your couch, ordering home décor while sitting on the deck, booking a spur-of-the-moment vacation.
The ease and temptation of impulse buying in today's fast-moving marketplace also comes with hidden drawbacks for some. You may be compiling hundreds of dollars in monthly services that you may only use a handful of times while continuing to pay a monthly cost. Creeping fees suddenly appear on your statements, tapping into your bank account. Even the diligence required from old-school checkbook balancing can move to the back burner. In short, it's easier than ever to incur debt — and quickly.
The generation growing up in the digital era is most at risk to encounter runaway costs, debt and bad credit. In a report from financial literacy app Zogo, only 57 percent U.S. adults qualify as financially literate, and the percentage is even lower among millennials and Gen Z. 
And the deeper you dig, the more dire it gets. One in in three Americans is unable to cope with unexpected expenses, says the Global Financial Literacy Excellence Center; additionally, nearly 50 percent of us are not saving for retirement. For the current generation of workers under age 30, public pension systems are underfunded, only 44 percent of U.S. workers participate in a corporate retirement plan, and the future of Social Security remains uncertain.
"Only 13 percent of people ages 18-24 can correctly answer three key financial literacy questions," says Michael Underhill, co-founder, chief investment officer and CEO of Capital Innovations in Waukesha, and board member of the non-profit Wisconsin Financial Literacy Foundation. "That number only jumps to 24 percent for people ages 30-34. Less than a third of Americans know basic financial concepts by age 40, even though most important decisions are made well before that age.
The implications are severe for a society whose citizenry cannot function effectively with regard to decisions about credit, consumption, saving and investing."
One group educating trying to make a difference is Milwaukee-based SecureFutures. For the past 16 years, volunteers from the non-profit have mentored more than 100,000 high-schoolers in financial literacy.
"One of SecureFutures' key education points is racial and economic justice through financial knowledge, mentorship, and empowerment, with full financial access and inclusion for all," says Brenda Campbell, president and CEO of SecureFutures. 
"Guaranteed financial education is especially beneficial for students from under-resourced communities, and is key to breaking down the barriers that prevent full financial equity and inclusion for all," Campbell says. "Most urban cores in the United States are financial education deserts. While one in five students nationwide graduates having taken a personal finance course, for districts with majority Black and brown students, that drops to 1 in 25.
"Our mission focuses on knowledge and access," she continues. "We want teens to understand how the financial and banking system works so they can make informed choices and develop healthy financial habits."
Success Story
One example of the program's impact is Milwaukee's Jeremy Cain, a graduate of the SecureFuture Money Sense high school program. After graduation, he started two companies — JCorp Technologies, which offers tech strategies to clients including the Milwaukee Public School System, charter schools and law firms; and Crash Course Driver Education Center (crashcoursewi.com), a driving program for teens and adults in Southeast Wisconsin. Cain also assumed the role of SecureFutures Board Chair in July.
MKE Lifestyle: What was your experience in the Money Sense program?
Jeremy Cain: My Money Sense experience was life-changing. Before starting the program, my understanding of basic money management and tools was non-existent. I had heard of bank accounts, checking and savings — however, I was completely off on how to properly use them. Essentially, I was under the impression you had to be "rich" to have a bank account. Money Sense ignited a desire to always ask questions when it comes to how our financial system operates and it's ok to want to learn what products are good for you and which ones may not be. 
How did the experience help guide you in your current role? 
My experience still has a lasting impact on my current role as a small business owner. While my budgeting process for my business is much more extensive, I can say that Money Sense helped me create a habit of budgeting and looking at my expenses on a monthly basis. Money Sense was also my first real conversation on our credit system and how that impacts your ability to borrow.  
How did you hear about the program initially?
The program was delivered by a volunteer in my social studies class.
What made the class resonate with you and others?
Money Sense is unique in its approach of bringing volunteers into the classroom to teach you and share some of their mistakes or learning curves. The information is so valuable because it can spark a conversation to find out even more about the topic. 
What are some of the key points you've learned and practice in your day-to-day life? 
To this day, I still manage my personal budget on a Google spreadsheet and review it monthly — sometimes weekly. Since my very first paycheck at age 16, I've had my account programmed to automatically save 10 percent for my personal rainy day fund. That habit wouldn't have started had it not been for Money Sense.
Can you tell us a little about your position as board chair?
My position allows me to continue to give back to the community I'm from and to work closely with the amazing SecureFutures team to move the mission of providing financial literacy programs that empower students to make sound decisions from the start. MKE
SecureFutures is privately funded and powered by volunteers. Find out more or find ways to help at securefutures.org.
---
Tips to Stay Ahead
Financial literacy isn't just a concern among those under 25 — it's of increasing concern across all ages. According to SecureFuture's CEO and president Brenda Campbell:
60 percent failed a test of basic financial literacy skills
53 percent living paycheck to paycheck
46 percent lack of emergency savings
34 percent struggle to afford basic household necessities
The average student loan debt is $30,023
"Cutting expenses and taking other steps to better manage your money can help you get out of or avoid debt," says Michael Underhill, co-founder, chief investment officer and CEO of Capital Innovations in Waukesha, who's on the board of the Wisconsin Financial Literacy Foundation (WFLF), a supporter of Secure Futures. (The Wisconsin Financial Literacy Foundation, finlitwisconsin.com, was founded in 2015 and fundraises for financial literacy in Wisconsin.)
Some of WFLF's tips to help stay out of debt:
—Stop paying high interest rates. Apply for a card with a lower rate, but make sure you understand the credit card agreement before signing it.
—Consolidate credit card debt. Stop using credit cards if possible. If you have savings, consider using some of it to pay off debt.
And in an inflationary period, "look for cheaper alternatives or try new stores," Underhill says. "You can try to beat inflation by becoming creative in your purchases, and find alternate resources to meet some of your usual expenses. Try less expensive or store-brand foods and cleaning and hair products. You may discover that there isn't a huge difference in the quality or taste."
Families should understand the five key components of financial literacy, Underhill says: earn, spend, save and invest, borrow and protect.
Earn: Understand your paycheck.
Spend: Create a personal budget.
Save: Determine your financial goals.
Borrow: Understand Credit cards, loans, and your credit score
Protect: Prevent fraud and buying insurance.
For adults who are falling behind in payments, overdrawing on checking accounts, or struggling with credit card debt, help is available, Campbell says — try bankonmilwaukee.org for help in English and Spanish, and for assistance with debt or credit repair, contact greenpath.com.
---
Looming Crisis For A New Generation
The emerging debt crisis for those under 30 is accelerating quickly, and reports are showing that many are ill-equipped to identify and address some of the biggest issues. Studies from FINRA, PriceWaterhouseCooper, and the WI Department of Financial Institutions show a crisis of financial literacy among Wisconsin residents:
• Less than a third of Americans know basic financial concepts by age 40, even though most important decisions are made well before that age. 
• Americans owe over $1.7 trillion in student debt.
• A recent Experian survey shows that 51 percent of young people are afraid money issues will prevent them from doing what they want in life.
• 63 percent of parents who participated in a new Charles Schwab Financial Literacy survey rated financial education as the highest priority for their kids to master.
• COVID-19 has led to further financial pressure on young people. Seven out of 10 young adults have had to make financial adjustments as a result of the pandemic, with factors including debilitating student debt, employment struggles, and housing insecurity.
"SecureFutures focuses on high school juniors and seniors, at the age when they are most likely to be impacted by financial education," says Michael Underhill, co-founder, chief investment officer and CEO of Capital Innovations in Waukesha, who's on the board of the Wisconsin Financial Literacy Foundation (WFLF). 
Studies show that teens with solid financial habits maintain better control of their money through their lives — money-smart teens become money-smart adults, he says.
The Wisconsin Financial Literacy Foundation (formerly CFASMF) was founded in 2015 to broaden the organization's prior decade-long effort to support financial literacy in the Milwaukee community and beyond. Historically this was done in conjunction with the CFA Society Milwaukee. "We made the decision to rebrand the foundation, as its sole purpose is to fundraise for Financial Literacy in Wisconsin," Underhill says. 
The WFLF provides direct support for SecureFutures through its annual golf outing, which raised $30,000 in 2021, he notes.
Targeting the Younger Generation
"All the financial concepts and money management skills we teach at SecureFutures apply to adults throughout their life," says SecureFutures' CEO and president Brenda Campbell. "Our goal is to provide teens with financial education and mentoring before they transition to adulthood and make financial mistakes where the stakes are higher. 
"Wouldn't it be wonderful if all adults knew how to track expenses, build a budget, and save for emergencies and other long-term goals, including retirement? Adults should understand how to use credit responsibly and how it plays into their ability to purchase a house or car. The key is to put into practice the financial knowledge and skills they learn to make informed financial decisions and become truly financially capable."
And the early exposure to financial understanding it purposeful, she notes. "Teens are receiving paychecks, opening bank accounts, and creating budgets for the first time," she explains. "They're susceptible to mistakes involving credit and predatory practices. Studies show that teens with solid financial habits maintain better control of their money through their lives, and money-smart teens become money-smart adults."
And the sharing of knowledge is generational. "Volunteers are a critical component of SecureFutures' program," Underhill explains. "The best way to uplift and empower a community is through connection between its members. Our volunteers' professional experience allows them to bring our financial literacy programs alive, sharing real-world examples of how money management works."
Secure Futures has several targeted tracks toward high schoolers. The Money Coach program is focused on under-resourced students, matching teens with volunteer mentors who teach in-depth financial literacy curriculum in a small group setting and provide one-on-one guidance to teens as they put the concepts into practice.
The Money Path program addresses the student debt crisis. This web-based software tool links academic and career planning with financial planning, allowing high school students to move through a step-by-step simulation of decisions they'll encounter after high-school graduation to create a plan for their future. MKE