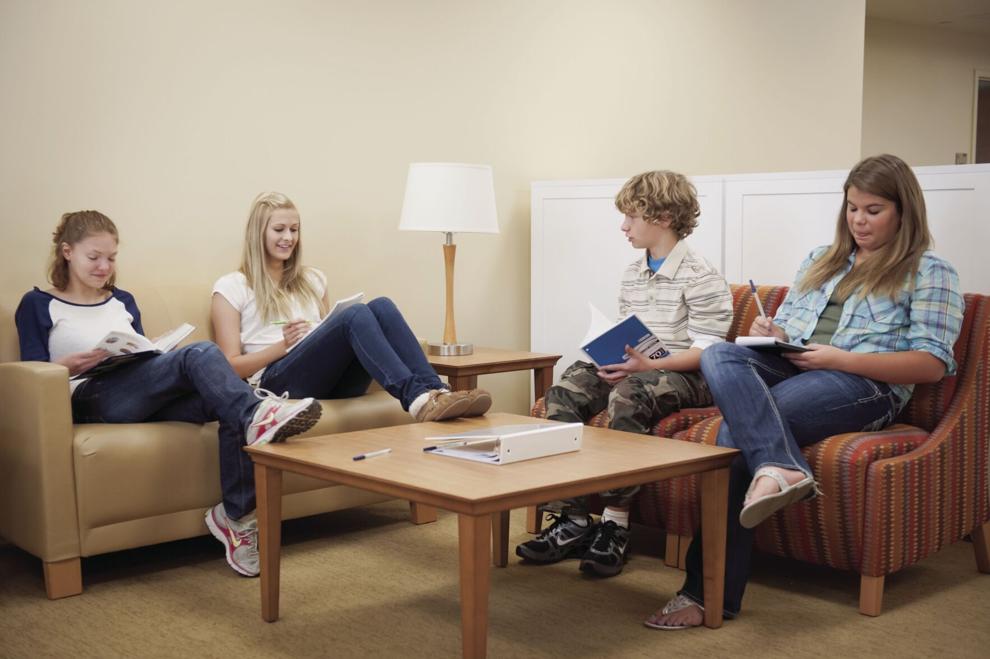 Even before pandemic life became the sudden, oppressive norm, the pressures facing youth — to achieve academically, to excel at sports and extracurriculars, to be popular and envied, and to plot a successful future, all shadowed with a backdrop of social media's positive and negative effects — had left many adolescents struggling with feelings of inadequacy, hopelessness and isolation.
Today, a year and a half since COVID-19 struck stateside, it's become clear the pandemic has only exacerbated an already troubling mental health crisis.
"Kids had already been experiencing more social isolation, anxiety, depression and suicide ideology in the era of social media. Those numbers were already increasing," says Dr. Peggy Scallon, a board-certified child, adolescent, and adult psychiatrist and the medical director of Focus Depression Recovery Adolescent Residential Care at Rogers Behavioral Health in Oconomowoc. "Put on top of it the COVID pandemic, and we know that our youth are experiencing dramatically increased mental health crises. They're more socially isolated, and they're on screens almost continuously. There have been fears of illness, plus all the tension and division that has come as a result of the COVID crisis and how people have managed that. [Kids] bear the brunt of that." 
The proof is in the numbers. Rogers has seen an approximately 8 percent increase in child and adolescent admissions across its nine-state system since the onset of the pandemic, and a study recently published by NBC News and Challenge Success (a nonprofit affiliated with the Stanford Graduate School of Education) revealed that 32 percent of high school students reported mental health as a major source of stress, versus 26 percent pre-pandemic.
Scallon says Rogers' response is one of action, in which expanding capacity of — as well as access to — all mental health services is top priority.
Brian McBride, director of Milwaukee County's Wraparound Milwaukee resource, explains the increased prevalence of mental health concerns in the young population it serves, which resides primarily in the City of Milwaukee. "We've certainly seen that the isolation away from others has had two paths. One is the path where kids are being less social. They're isolating themselves, which rises into depression and anxiety," he says. 
"And then there is the other path they're taking," he continues. [There are] increases in what we call 'Big Behaviors,' where kids are acting out because their needs are not being met. They're almost searching for negative contacts. They'll take any type of connection to individuals, and sometimes they're acting negatively to get those." The fallout, says McBride, is an increase in crime, in kids being arrested, and in kids going through the juvenile justice system. 
Wraparound Milwaukee's goal is to provide in-home support and community-based services to children experiencing behavioral, emotional or mental health concerns, in hopes of reducing their use of institutional-based care. "On any given day, we have three youths placed in our units," explains McBride. "Historically, that number has always been a little higher. There have been times during the pandemic where we've hit our capacity for a few days or a week, but that's far between."
Back to School
While the majority of metro Milwaukee K-12 schools will resume in-person learning this fall, the variation in how local districts operated — whether in-person, virtual, or via a hybrid model — throughout the previous academic year has led to an increase in anxiety among adolescents, says Scallon. "We're seeing that, with the restart of normal schedules and the anticipation of going back to school in person, there is more anxiety," she continues. "There's a lot of uncertainty about what that will look like. There's been a gap in routine and social contact, so kids are very anxious about resuming their previous life or routines."
McBride says Milwaukee Public Schools' all-virtual learning policy, which was in effect through last March, impacted the work of Wraparound Milwaukee, as much of its caseload comes by way of referrals from teachers or counselors.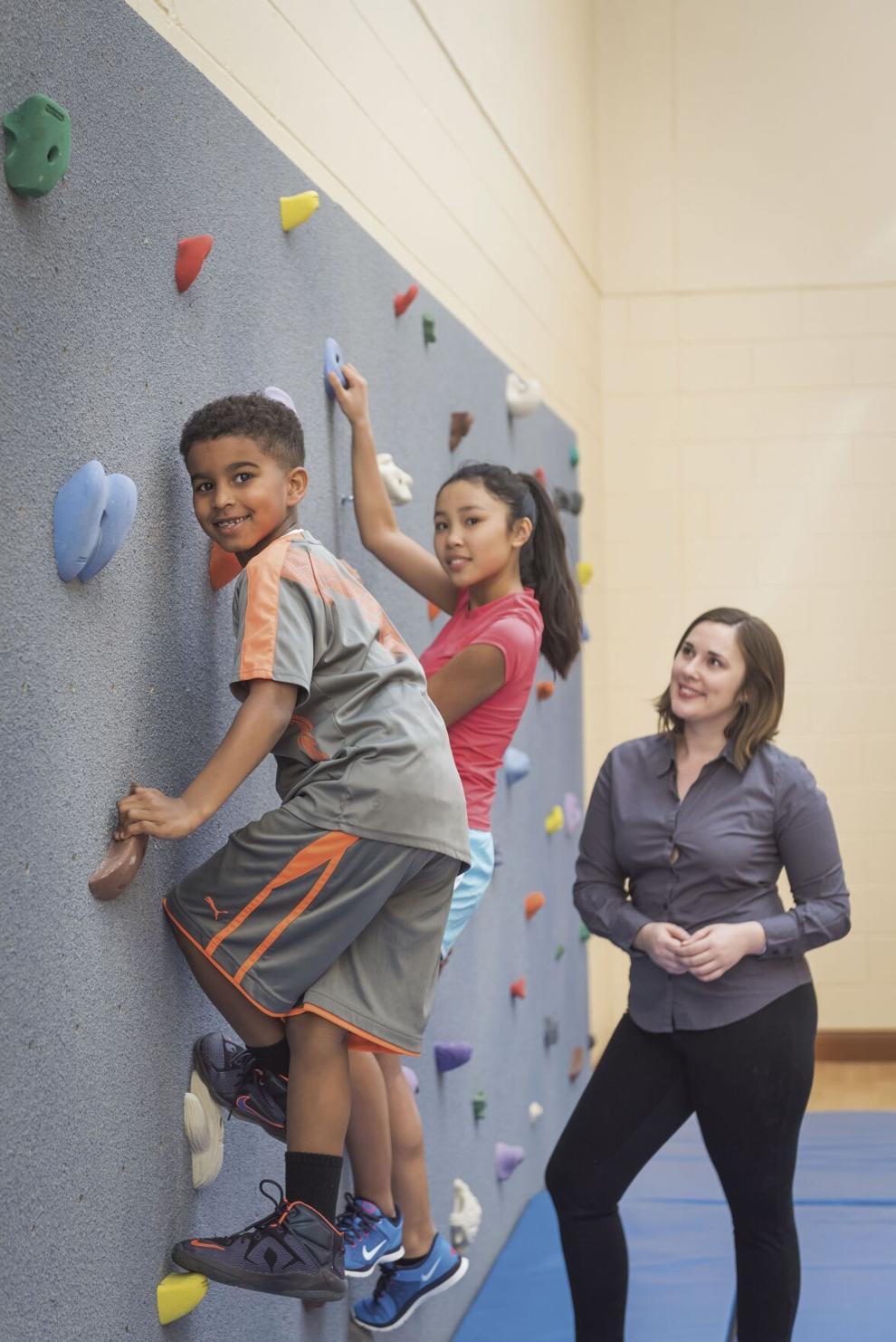 "People who come in contact with youth on a regular basis are no longer in contact with them," McBride continues. "[Kids] can hide behind a camera, or they can hide virtually, not be seen, and really mask some of the concerns that they have. Moreso, we're not in contact with kids in the same way, so that means people are falling through the cracks."
"Virtual learning or conferencing as one tool of communication is great, but when it's the only way that we communicate or get together, that's not sufficient," muses Scallon. "Humans need to be together."
For the kids Wraparound Milwaukee touches, the real fear, says McBride, lies in just how drastically the pandemic has affected youth, particularly in regard to their education. "How many kids are going to return to school in August and September, versus what the attendance looked like pre-pandemic?" he questions, adding that much remains to be seen. "Are we losing kids because of the time that they had less structure in their lives? And now they're not returning back to school?" Content retention via virtual learning is also an issue, adds McBride, as well as proper access to electronic devices and/or the internet. 
Those issues extend to the smallest of students. According the National Center for Education Statistics, kindergarten enrollment fell 9 percent, and pre-K enrollment fell 22 percent throughout 2020/2021, leaving educators wondering if an influx of new students looms post-pandemic — and, as census data shows that homeschooling doubled in popularity in 2020, an even broader variance in the preparation and academic skills the children may have when and if they do arrive in the classroom. 
How to Cope
"In our individual treatment with kids, we're emphasizing the importance of keeping a good routine — meaning a sleep schedule, keeping the use of screens and social media within reasonable boundaries, [and] trying to help kids get back in touch with their peers or maintain some of that social contact they had previously," says Scallon. 
Exercise, outdoor time and good nutrition are also recommended, she adds, noting that parents should also maintain their own mental health and seek support if needed. "[Try] maintaining a sense of optimism and assure kids that lives will get back to normal," Scallon suggests.
At Brookfield Academy, a K3-12 college preparatory school, Head of Upper School Dr. Daniel Davis says "The Academy Triangle" represents its approach to parents' role in their child's education. 
"The students are at the top of the triangle, and the parents and teachers are at the base supporting them and holding them up," explains Davis. Teachers and staff members are routinely trained in relationship building, as well, Davis adds, and a campus-wide no-phone policy allows students to escape from the pressures imposed by social media and focus on learning and social interaction with their peers. 
In the northern suburbs, a designated social-emotional coach (SEC) is available at each school building within the Mequon-Thiensville School District, and can meet with individual students or groups of students to provide support and guidance. The SEC also teaches strategies and tools that build resilience, mindfulness, and regulation of moods and feelings to students in grades K-8, adds Molly Loucks, an educational services and communications administrative assistant with the district.
Given just how long students within the Milwaukee Public Schools system were without in-person learning, McBride is quick to suggest that proper support — for both students and teachers alike — be available to help cope with returning to school. "For those that are coming back, there is going to need to be an increase in the amount of support that is given, both from the community and within the schools, to address the behavior, to address the mental health concerns, and to address teachers' well-being," he says, "because [teachers] are going to be experiencing a lot of things that have just been brewing in kids over the last year and a half." 
College Bound?
Beyond the challenges facing K-12 students, parents and educators, the college admissions process also looms large, cementing its status as one of the most daunting pressures facing high school students. According to the NBC News/Challenge Success report previously referenced, nearly 60 percent of high schoolers reported that their worries about college have increased since the onset of the pandemic. 
"Applying to college is always a somewhat stressful time for students … and COVID has added an additional layer of uncertainty," says Nick Spaeth, director of college counseling at Brookfield Academy and the president of the Wisconsin Association for College Admissions Counseling. "In most cases, students now have the opportunity to go to college in person again, but requirements for vaccines and masks vary from state to state — and even school to school.
"For students in the college selection process, it's also difficult to get a feel for specific schools," Spaeth continues. "There are still quite a few limits on campus visits, and even many of the colleges who sent representatives to our school are opting to do virtual visits instead. Nothing will ever match an on-campus tour for giving a high school student a sense of 'fit.'"
Testing requirements also remain in a state of flux, says Spaeth, as schools continue to deem ACT and SAT test scores as optional for admission. "COVID forced the move for many colleges last year," he adds, "but it wasn't a new phenomenon. Approximately 1,000 schools were already 'test-optional' before the pandemic began. Today, the number continuing their test-optional admission plans remains high, but it does vary and adds yet another layer of uncertainty to an already challenging process."
In hopes of taking a proactive approach to college placement, Spaeth says Brookfield Academy's College Office works with high school students throughout the entirety of their four-year tenure. The resource is an anomaly, though, adds Spaeth, noting that most high schools throughout the state face high caseloads for school counselors. "[This] makes an individualized approach impossible," he says. 
In fact, a 2016 report published by the U.S. Department of Education revealed the average student caseload for the previous academic year was 482, with some states surpassing 600 students per counselor. MKE
---
Resources: Where to Turn For Support
• For Milwaukee County youth facing mental health challenges, Wraparound Milwaukee's REACH program provides a myriad of services to individuals and their families, including care coordination, family advocacy, and educational advocacy. wraparoundmke.com
• A comprehensive resource for district leaders and educators, the Wisconsin Department of Public Instruction's Education Forward functions as a guidebook for operating schools during a pandemic, including how to approach schools safety and mental health. dpi.wi.gov/education-forward
• For parents seeking advice on how to manage their children's social media use, the Wisconsin Department of Public Instruction also offers a host of resources and guidelines on when to permit social media access, how to monitor your children's online experiences and their impact, popular apps and platforms and more. dpi.wi.gov/internet-safety/social-media
• For parents of children struggling with mental health concerns throughout the pandemic, the Child Mind Institute is a wealth of knowledge for supportive resources, including Facebook Live video chats with expert clinicians. childmind.org
By phone:
• Milwaukee County Children's Mobile Crisis Team: 414-257-7621. Free. For children and adolescents up to age 18 seeking assistance via phone or having a resource meet them in the community.
• Milwaukee County Resource & Referral Line: 414-257-7607. Free. For children and adolescents up to age 18 seeking resources or support.
---
Bullies Newest Playground
With screen time taking an even greater role in our lives during the pandemic, the already problematic issue of cyberbullying took on new significance as online social connections further replaced in-person times spent
with friends and classmates. Defined as the use of technology to harass, threaten, embarrass or target another individual or group, cyberbullying, according to the Wisconsin Department of Public Instruction, is most common among young people, though not always. 
And cyber bullies can be classmates, online acquaintances, and even anonymous users — but bullies most often target people they know. Across the U.S., 25 percent of young people report being cyberbullied, while 62 percent say they have witnessed cyberbullying. Most alarmingly, 98 percent say they will not tell a parent or other adult when it occurs. 
What to look for:
• Child avoids computer, cell phone or other devices or appears stressed when receiving e-mail, instant messages or texts
• Withdraws from activities with family and/or friends or is reluctant to attend school/social events
• Avoids conversations about use of devices
• Seems depressed or displays low self-esteem
• Poor eating or sleeping habits
• Use of drugs or alcohol