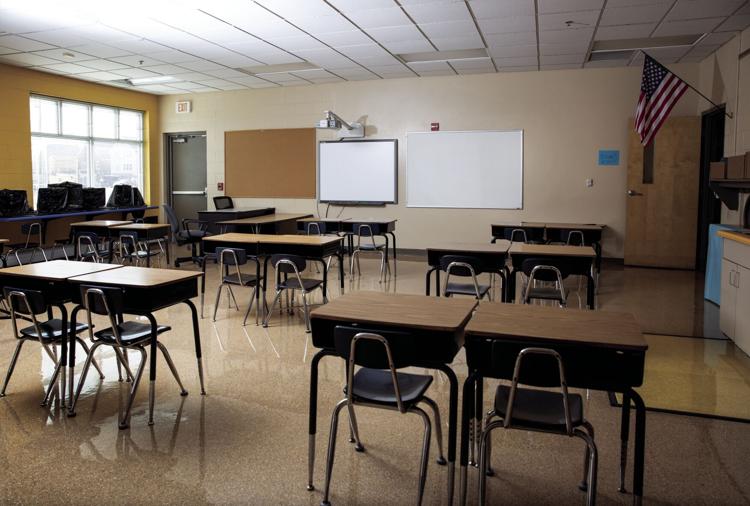 As the current health crisis continues to unfold, robust preparations are underway for the fall school year. Because there is no universal hierarchy that governs how and if schools and universities should reopen across Wisconsin — virtually, via in-person instruction, or a combination of the two — a gamut of options and opinions were laid out at school board and town hall meetings. 
At present, final decisions on safe reentry plans vary from district to district, university to university, and in many cases, were still in the process of finalization at press time. Here, two educators give us a compact look into how their respective educational institutions are gearing up to open this fall amid uncertain times, mask mandates and social distancing guidelines. 
Bridget Christiansen
Fourth-grade teacher, Mukwonago School District
The preliminary plan for the Mukwonago School District is for classes to be held in person all week, with a virtual learning option for students. During face-to-face instruction, masks will be required for all staff and students with mask breaks scheduled throughout the day. Deep cleaning, frequent hand washing and use of hand sanitizer will be enforced. There will also be entrance and exit strategies to prevent crowded hallways, along with assigned seating for all students  on buses.
Because desks will be six feet apart whenever possible, and plexiglass dividers will be put in place when that distance is impossible, teachers will have to part ways with flexible seating, cooperative groups, group projects and educational team games. 
"Because they learn more through play, I'm a big game person with my kids," Christiansen says. "So, I'm trying to figure out how I can still do some of those things and make it fun." 
With safety and social distancing at the center of her lesson planning, Christiansen is excited about implementing new programs like Flipgrid — a platform for students to upload video responses to discussion questions using stickers, filters and text. Incorporating kid-pleasing new programs like this one inside her classroom of 26 students will allow for physical distance but also lively interaction, albeit virtually.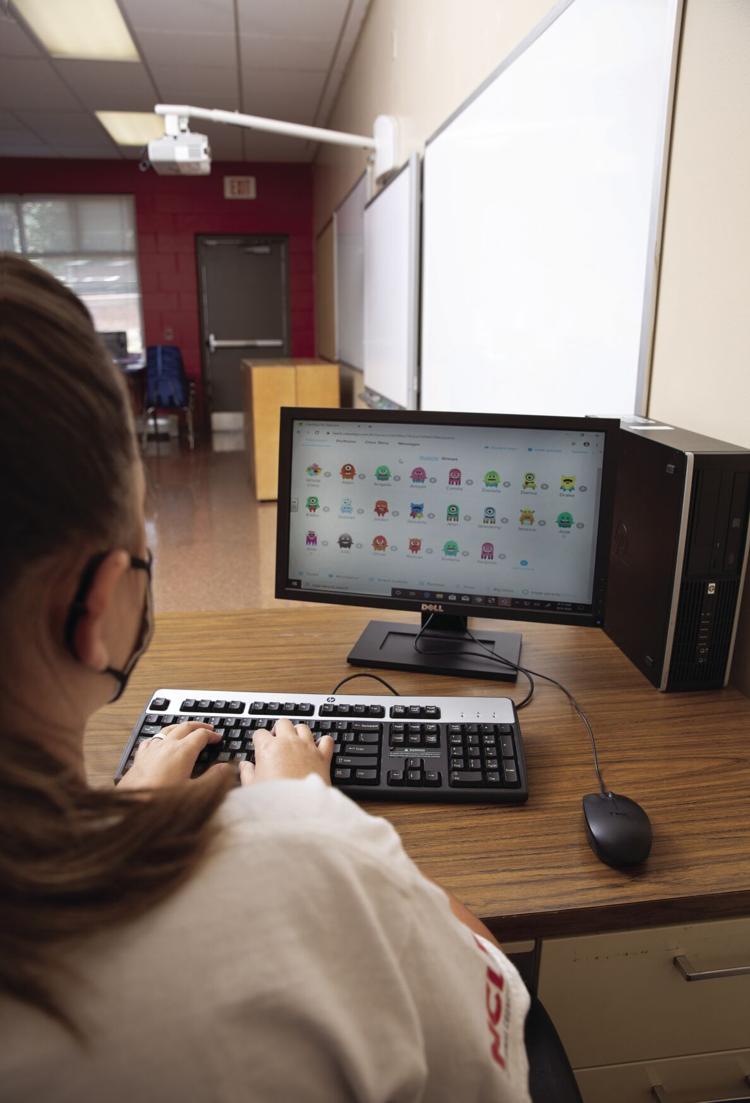 For parents who will opt for virtual schooling, Christiansen advises them to set a schedule with built-in breaks, so the student firmly understands the daily expectations. And if parents are feeling unsure when it comes to the technological aspect of an online classroom, do not be afraid to use Google, ask your child's teacher, or just ask your child, Christiansen says, cheerfully admitting she has benefitted from the latter. 
"Our kids usually aren't afraid of technology," she says. "I was talking to a couple of my kids in Google Classroom, and I just did not know how to do something. One of the students said, 'Mrs. C should I just share my screen with you and show you?' We have to be willing to let kids show us that they know how to do stuff — because they do."
Having ended last year's school year virtually, and the possibility of virtual schooling this fall and into 2021, parents may worry about their scholars falling behind academically. Christiansen advises parents to take heart, because everyone is in the same boat. 
"Going forward, we just have to make the best of it," she says. "If parents are positive, kids will be positive too."
Even as year 33 of Christiansen's teaching career approaches, she has not given much thought to early retirement. Instead, she is thinking about her passion for teaching coupled with the possibility of putting her mom, who lives in an assisted living facility, at risk. 
"What else would I do? I've never wanted to do anything else besides teach," she says. "So, I'm just hoping that we can keep it safe."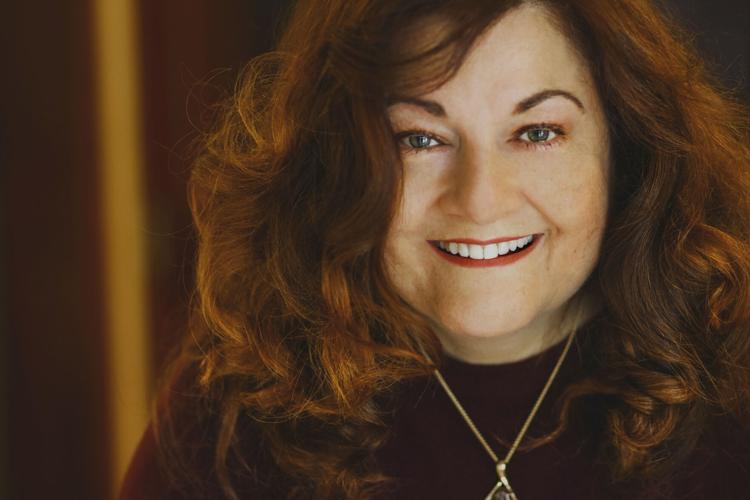 Diane Reddy
Psychology professor and director of UWM Center for Excellence in Teaching and Learning, University of Wisconsin-Milwaukee
The fall plan at the University of Wisconsin-Milwaukee (UWM) is to have a mix of online and face-to-face classes. Some classes will also be held in a blended format that combines face-to-face and virtual instruction. 
Because social distancing equates with limited space in the classroom, Reddy says participation in classes held on campus will be based on the degree of necessity. The opportunity for face-to-face instruction will go first to classes requiring licensing or accreditation, and those involving immediacy and discussion with the professor. These include ethics courses, graduate seminars and some foreign language classes.
To lessen the spread of the novel coronavirus, classrooms will be organized to maintain social distancing, frequent cleaning procedures will be implemented, and there will be extended time periods between classes to eliminate congestion in the hallways. Extra cleaning supplies will be readily available, and all students and staff will be required to wear masks on campus. Additionally, office hours and advising will be held virtually.
To accomplish this plan with 26,000 students is no easy feat. However, Reddy believes clear communication is the key to success. 
"[We must] communicate very clearly to students, so they have that confidence about going forward," she says. "Communicate to every faculty member, every staff person, every advisor, every custodian at UWM and everybody in our community, and I think it will be successful." 
To UWM's benefit, the university offered Wisconsin's largest virtual education program even before the coronavirus pushed institutions to implement more online instruction. Given its plethora of online certificates, degree programs and virtual class options, this new normal is not entirely unfamiliar for UWM or for Reddy, who has been teaching online classes for 15 years. 
Reddy purposefully moved her Introduction to Psychology course online to create greater achievement for students. 
"Students are often balancing so much in their lives, and this allows them to perhaps better balance," she says. "And here is the thing: They're going to get help from me without them asking for it." 
To construct their virtual courses, everything related to the class and its students is recorded into an online system. Instructors will know if a student is struggling with an assignment, has attempted a quiz yet, or has even logged into the course. 
"In a face-to-face environment, I know a handful of students really well," Reddy says. "What I'm talking about is not just knowing the handful. I'm talking about knowing them all — that's the difference."
With today's unprecedented blending of work life, home life and uncharted stressors from the pandemic, Reddy champions for educators and students to also put aside time to maintain their physical and mental health. 
"Take that walk, take that break, get away from that computer, get moments outdoors in the sunshine, talk to a friend," she stresses.
Reddy also agrees with Christiansen on the importance of creating and maintaining a schedule. 
"I know that sounds like a trite sort of thing," she adds, "but maintain that schedule, because there are so many distractions."
Moving forward, Reddy is excited about what is to come. 
"I think that people are really rising to the occasion to accomplish good learning outcomes in creative ways," she says. "I think that's exciting not only for UWM, but across the globe we're discovering how we can do the best by our students given our situation, and people are rising to the occasion. MKE