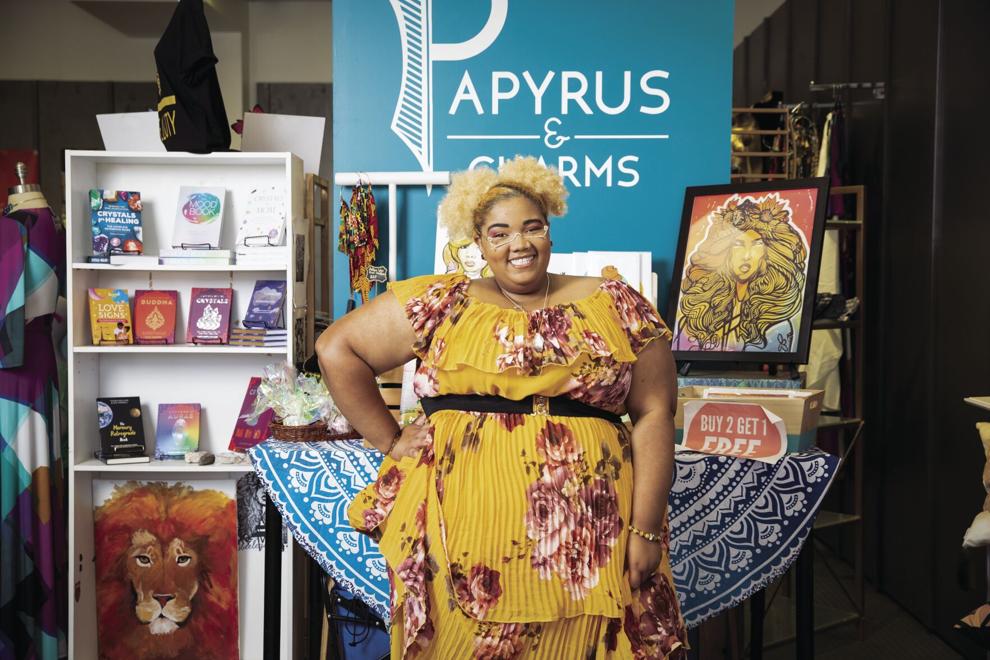 For Lilo Allen, being a creative has always been in her soul. 
When Allen was just eight years old, she recalls, a teacher gave her a book of poetry and the young Allen never looked back, devoting much of her time to the written word. 
Allen only writes when she feels moved to do so and the words come easily, touching on topics close to her heart that she feels others will relate to and appreciate too. 
"A lot of my pieces are based on social justice, or what it means to love and lose somebody — and that can be physically, and that can be a relationship — and just the experience of being black and being in this black body. I'm a plus-size Afro Caribbean woman, so I write about those experiences," Allen explains. 
But Allen's creative talents don't stop there. She has been creating jewelry since she was a young girl, following in her father's footsteps. 
"I have literally been making jewelry for as long as I can remember, since, like, four years old," Allen says. "I get my love for using my hands from my dad, for sure. He makes everything, [from] jewelry to furniture. He's a tailor. He does all the things."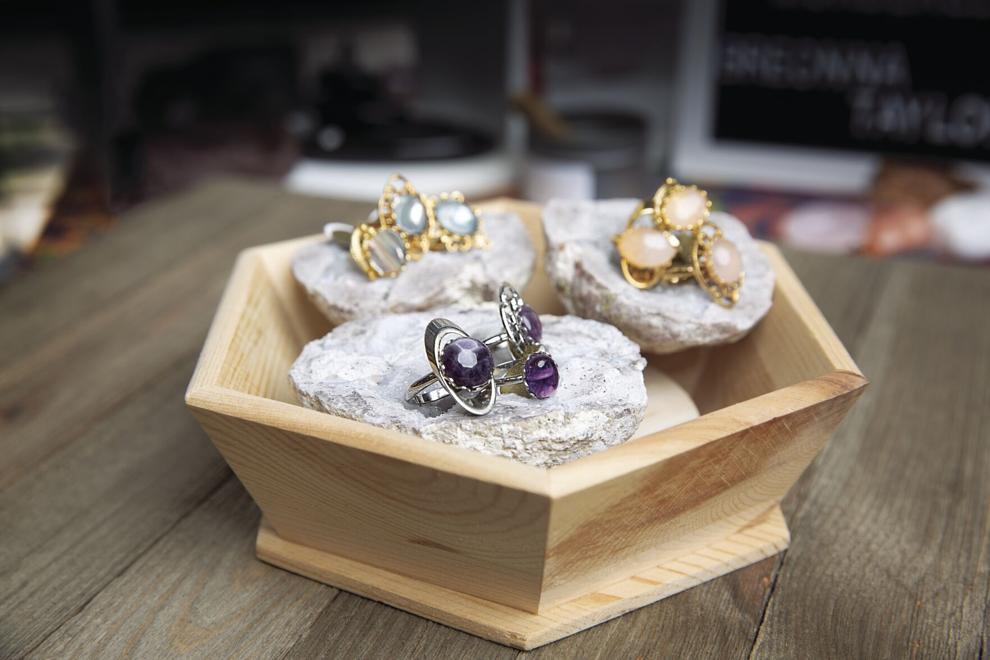 In her senior year at UW-Milwaukee, Allen decided to honor that entrepreneurial spirit and create a business of her own, stocking up on supplies and devoting herself to creating beautiful and culturally inspired pieces of jewelry full time. And her creative circle expanded. 
Allen met Tiffany Miller at an open mic night and the two instantly connected, bonding over their small businesses and their love of poetry. A few years later, Allen and Miller collaborated to open Bronzeville Collective MKE, a North Avenue retail space that houses creatives of color and from the LGBTQ community, including Miller's FlyBlooms and Allen's shop, Papyrus & Charms. 
Allen, whose father lives in Jamaica, is devoted to creating pieces that reflect African American and Jamaican cultures. This past January, she visited her dad there and fully immersed herself in the culture to create even more authentic pieces. 
"It definitely showed me that I need to be more colorful," Allen muses. "Everywhere I went, I saw folks that were in beautiful, wild prints and gorgeous colors. I'm a very chill person. … Well, I'm pretty eclectic, but seeing how they dress there just inspired me to add some razzle-dazzle to what I create."
When she returned stateside, Allen added more bold colors to her projects, and began creating gorgeous waist beads. She recently added a line of Zodiac charms that were an immediate hit. 
Every piece is handmade, and though Allen has the process perfected, she hopes to someday learn soldering to create more metalwork pieces. 
Allen relishes in the opportunity to create custom pieces for buyers, noting that she loves to "create with intention and create with people in mind." She calls on a custom bracelet featuring a charm of Puerto Rico as a proud moment, helping a customer showcase their cultural pride. Allen adds that she'd love to offer lines featuring other cultures, hoping to expand into collaborations with other creatives to properly develop those ideas. 
"If I had somebody to collaborate with in that capacity, I definitely would,"
she says. "I would feel way more comfortable doing something like that. I'm big on collaboration."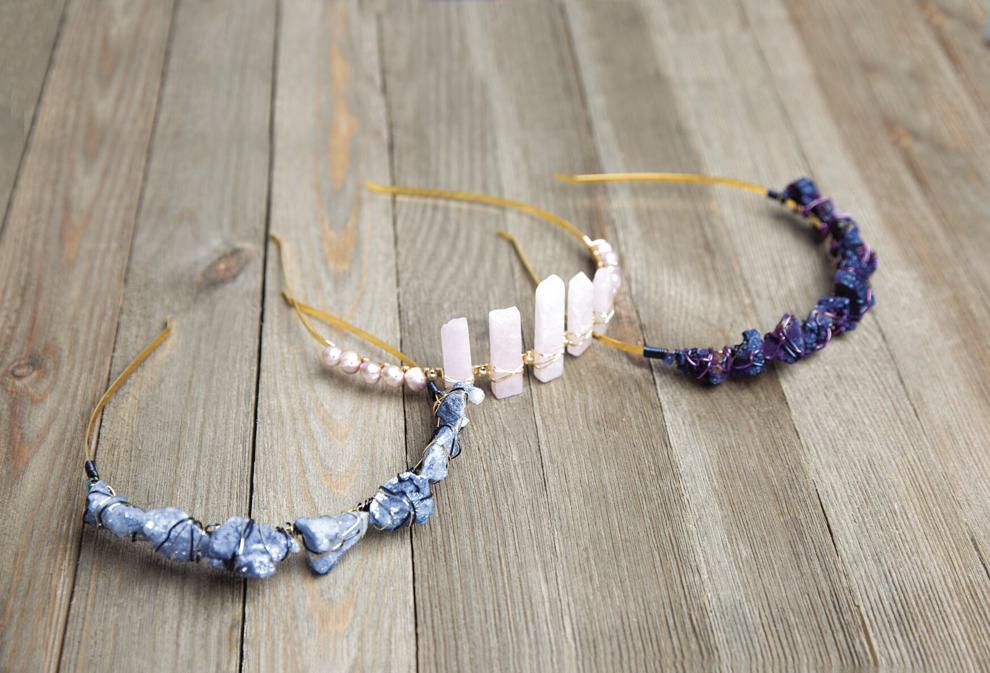 To craft her own pieces, Allen does her best to source local products, and even has a few items sent over from her dad, who often creates pieces for her shop as well. 
Especially in these uncertain times, Allen urges shoppers to shop local as often as they can.
"I always tell people, spending your dollar with a local business goes so much further than it does if you were to go to Amazon or Target," Allen explains. "We're able to feel the effects, financially, right away, and you know that you're actively putting food on somebody's table. You're actively sewn into somebody's stream of being able to expand and grow to scale. 
"In our communities, specifically the Black community, the Black dollar doesn't circulate as much as it does in other communities, so it's important for us to start really being intentional about where we spend our money, and how we show up in financial support for others," Allen continues. "Not even just Black businesses, but small businesses in general. We have some amazing creative spaces and just differences in general and Milwaukee that people deserve to support. But unfortunately, especially dealing with COVID, every dollar counts. I really always want to encourage people to shop local and to support people of color and queer folks whenever possible, because we feel the effects of that so much more readily than bigger corporations."
With the shutdown, Allen shifted back to working from her home, an idea she says was humbling and brought her back to her roots, creating from home before her brick and mortar store took off. Though the first few months required a lot of change, she is grateful for the time to create pieces that had been on the back burner and to explore other ideas, as well as to have the time to expand her business capabilities to online purchases and curbside pickup.
And she encourages everyone to practice self-care in these troubling times. 
 "I always want to encourage people, especially my creatives, that you can take this time to be creative if you want to and make things, but also it's your time and don't feel guilty about spending it how you need to," Allen says. "If that means focusing on health and mental wellness, and just trying to get through the day, don't feel forced to have to create something. You being here is enough, and you making that intentional step to take care of yourself is super important." MKE