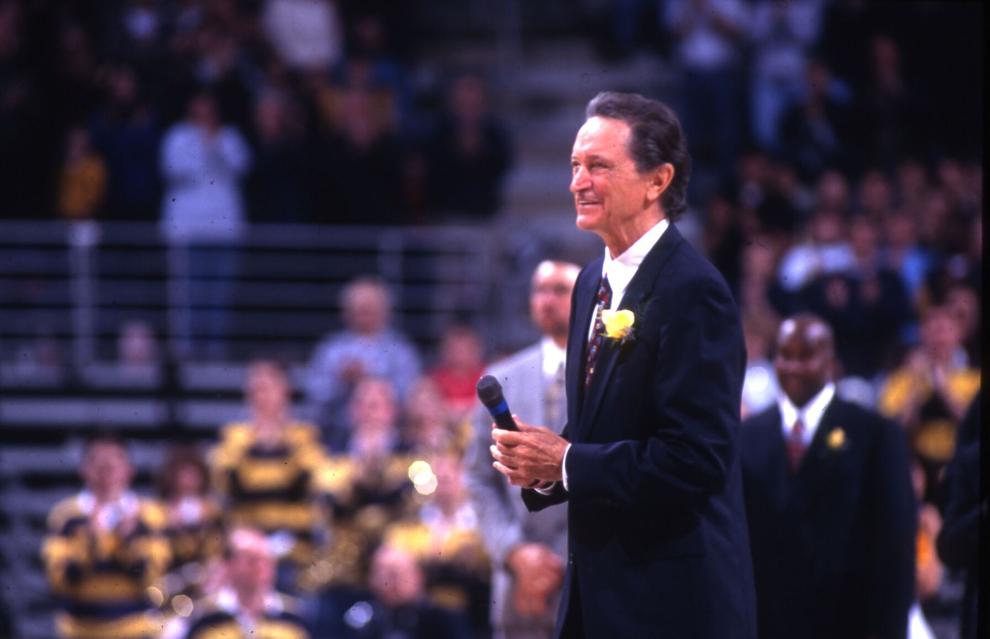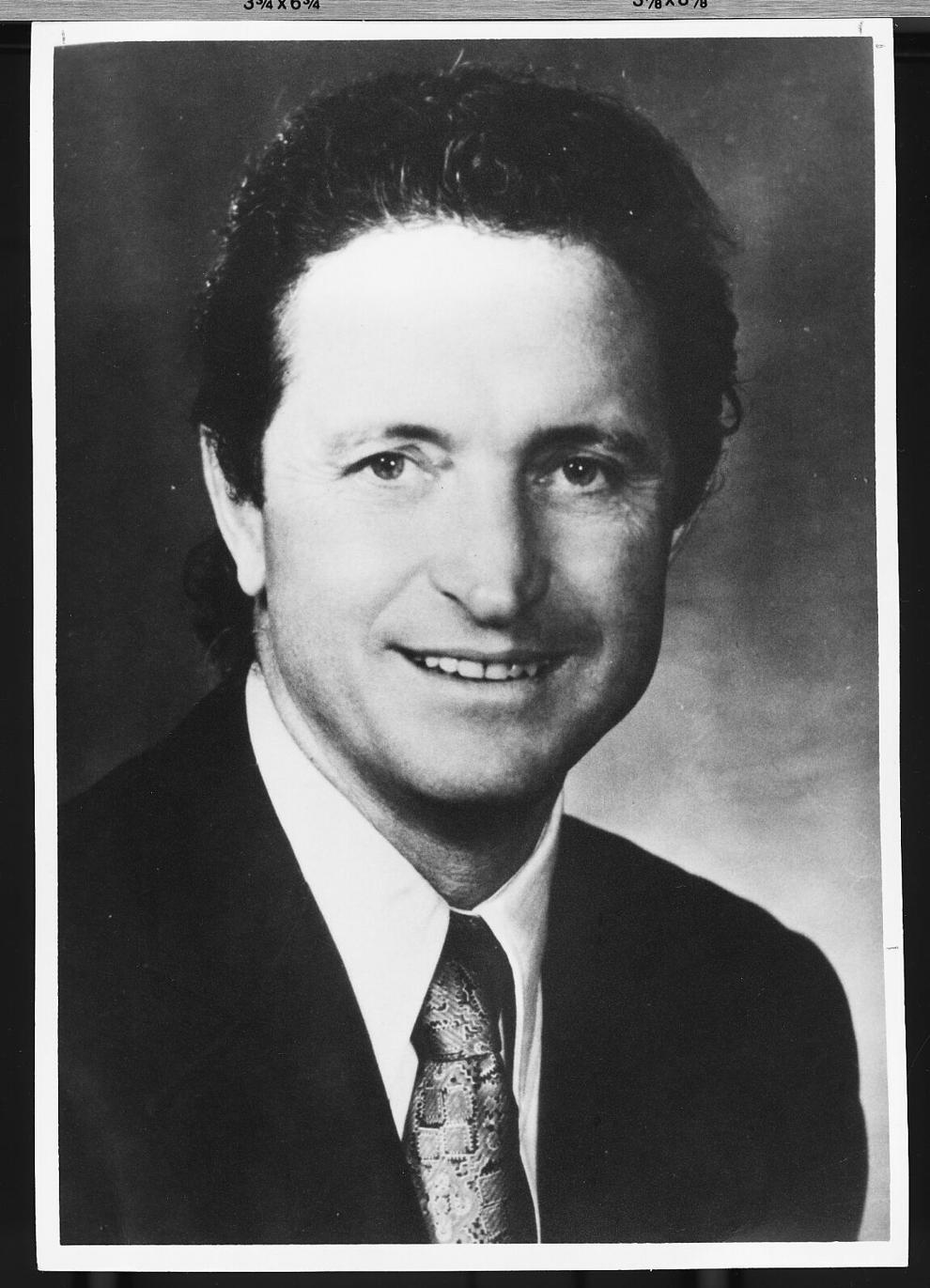 EXCLUSIVE WEB CONTENT
Forty-five years ago, Marquette University won its only NCAA championship to date, led by a fast-talking New Yorker. 
Whether he was in or out of the limelight, Marquette basketball coach Al McGuire was both a character and a gentleman. 
To this day, a popular Facebook group is dedicated to the "Wit and Wisdom of Al McGuire." McGuire introduced such terms as "cupcakes" (a weak opponent), "Dunkirk" (a poor performance), and "aircraft carrier" (a large center) into the basketball lexicon. 
The people who knew him in a more day-to-day sense near his home in Brookfield say the same things. 
Al and Pat McGuire purchased a ranch-style house with a half-acre lot in Brookfield's Imperial Estates development in August 1964. McGuire had just become the head coach of a Marquette men's basketball team that won just five games the previous winter. Over the next 13 years, Al transformed Marquette into a national power. He guided the Golden Warriors to 11 consecutive 20-win seasons and, in his final season, brought the NCAA championship to Milwaukee. 
McGuire followed up his Hall of Fame coaching career with an equally successful tenure as a broadcaster, becoming one of the country's most beloved voices in college sports. For more than four decades, the McGuires, both natives of New York's outer boroughs (Al was from the Bronx; Pat from Brooklyn), made Waukesha County their home. Whether Al was patrolling the sidelines, behind a microphone, or simply back home in Brookfield, the McGuires built a quiet, pleasant life for themselves in suburban Milwaukee.
The Local Legend
When I put the word out on Facebook that I was researching Al McGuire, I heard from many people in Waukesha and Milwaukee counties who met him over the years. I heard from people who saw him holding court over coffee at the McDonalds on West Capitol Drive in Brookfield. I heard from a woman whose mother had a minor fender-bender with McGuire not long after he retired from coaching. Her mother always said McGuire was as charming and pleasant in real life as he seemed to be on television; she regarded the potentially disagreeable incident instead as a pleasurable encounter. 
I heard from people that saw him regularly out playing tennis or jogging. I heard from a number of people who met him at Al's Run, McGuire's annual fundraiser for the Children's Hospital of Wisconsin that began in the late 1970s (and has raised nearly $20 million for the institution). 
Several people pointed me towards Dick Enberg's posthumous tributes to his friend and announcing colleague. Al followed his curiosities; Enberg remembered McGuire in his eulogy as a man who'd frequently take country drives around southern Wisconsin. McGuire's ventures through the region helped him develop a deep knowledge of the people and places of his adopted home. 
I heard from a number of people who sold toy cars, toy soldiers, or toy trains to the antique-collector coach. Ever the antiquarian, McGuire was seen at yard sales, church sales and even the clearing out of an old Milwaukee County mansion on the lookout for treasures from the past. 
One of the friends that McGuire made in the antique world was Peter Copps, a now-retired basketball coach and assistant principal from Milwaukee's Washington High School. Copps befriended McGuire after the Marquette coach's retirement from the hardwood. They bonded over a shared love of basketball and antiques. 
"One summer day my wife and I were selling things at an antique show. We were setting up when Al stopped by to look at our stuff," Copps said. Al asked if Peter had any toy soldiers, which the part-time antique dealer did in large numbers at home, having acquired a box filled with them many years earlier at an estate sale. Al came over a few days later and bought them, thus beginning a long friendship. Peter also worked in the estate sale business and invited McGuire over to have a look at some of the items he had acquired when there was no crowd. Al frequently brought Peter on motorcycle rides (Al was a Harley-Davidson man, through and through) or visited Peter's home to talk and look through ephemera.
"He really liked 'antique people,'" Copps recalled of his friend, whom he found to be a low-key person. "He was most unassuming, not at all stuck on himself and his stardom." Usually, Al called on Peter and his wife but he does recall visiting McGuire's Brookfield home and being fed "slabs of meat with bread around them." That afternoon, McGuire gave him an old railroad lantern which Peter still owns.   
G. Hal Burnham was another antique enthusiast who made McGuire's acquaintance. In the early 1980s, Burnham's friend Peter Copps told McGuire that Burnham, who worked in distribution for Gimbel's Department Store, had acquired some stained glass panels. McGuire went to his house to have a look but wasn't interested in purchasing them. Nevertheless, "he was so gracious about his feelings toward the windows and pointed out some of the positives of these windows." McGuire hung around and chatted for a while, which was an exciting experience for Burnham, who was a Marquette fan and enjoyed the former coach's work as a broadcaster. 
"They were good neighbors. Friendly, quiet, and took care of their home," Lynda Thayer, curator of the Elmbrook Historical Society, recalls. She and her husband lived across the street from the McGuires for many years in the Imperial Estates development. "Al would often be outside in the front yard, passing the time of day with neighbors," she recalls. "Another Marquette basketball coach, Bill Cord, lived down the block, and they were often out in front of McGuire's chatting." 
Al and Pat belonged to the nearby Westmoor Country Club and did most of their entertaining there, Thayer remembers. Al was a regular golfer and Pat enjoyed hanging out by the pool. He enjoyed having lunch at Bits of Britain, an authentic English tea shop and bakery on East Russell Avenue in Milwaukee that later moved out to Waukesha. 
For Christmas, the McGuires decorated with a tree in their large picture window and sometimes a had few large toy soldiers out front.  
Honoring Al
In March 2000, McGuire retired abruptly from broadcasting, citing anemia. That July, he entered the hospital and was eventually transferred to a managed care facility. Sports Illustrated reported a few weeks later that McGuire was battling leukemia. On Jan. 26, 2001, McGuire died at age 72. Tributes poured in from across the country, honoring the coach for his professional successes and for being one of the sports' most likeable and relatable characters.  
Three days later, McGuire made his final trip from Brookfield to the Marquette campus. Family and friends gathered at the Becker Ritter Funeral Home for a private wake before the entourage brought the greatest coach in school history back to campus for a burial mass at Gesu Catholic Church. 
Accounts of the evening note the broad cross-section of society represented at the Mass — ivory tower types (whom McGuire referred to as "memos" — administrators — and "pipes" — professors), blue collar workers, basketball greats, well-known members of the sports media, college students, neighbors, friends and colleagues. More than 1,500 of them in all. A standing-room only crowd, in true Marquette basketball fashion, one of the mourners joked. 
The diversity of the crowd spoke to the affection felt for a man that was as at home in Brookfield as he was in the Bronx. Al McGuire was as much a character to the people he met on the basketball court as he was to the people he met antiquing.   
Pat spent the rest of her life in Brookfield, living quietly as she always had. The McGuires entertained for family and close friends but few others at their home. She proudly represented her husband's legacy at Marquette every time a new posthumous honor was bestowed upon him, including the dedication of Marquette's new basketball practice facility, the Al McGuire Center, in 2002. 
Pat McGuire passed away at the age of 83 in 2011, just short of her 70th anniversary of meeting Al on a summer's day at Queens' Rockaway Beach. MKE
Clayton Trutor holds a PhD in US History from Boston College and teaches at Norwich University. He is the author of Loserville: How Professional Sports Remade Atlanta—and How Atlanta Remade Professional Sports.