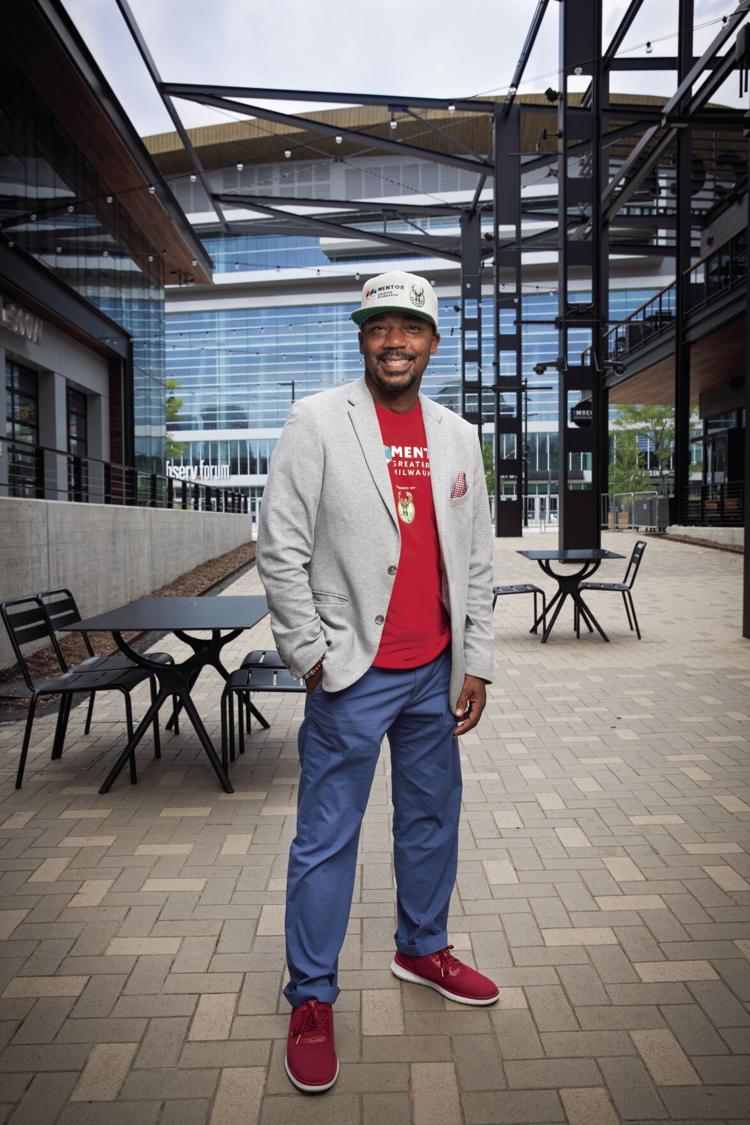 Months ago, on a balmy June morning, I met Deshea Agee, the executive director of the Historic King Drive Business Improvement District (BID), for coffee at Mi Casa Su Cafe, a cafe located on Dr. Martin Luther King Jr. Drive. We chatted about his background, his work at the BID, and his family life. The conversation felt more friendly than formal, and the grave reality of recent events — namely, the death of George Floyd and the subsequent protests sweeping the nation — seemed momentarily distant. 
Then, as two young children took their seats nearby, Agee's face grew somber, and I knew our conversation was about to take a serious, albeit necessary, turn. "There are positive things happening, in addition to all the other things that we know," said Agee, referring to the unrest following Floyd's murder. "[But] we are a very segregated city." Without pause, he began to speak to the importance of mentorship — and how his own mentors helped him feel comfortable working in commercial real estate, a predominantly white space. "There's more need for the younger generation, or that next generation, to see people like me who are doing positive things and can help lead them and steer them in a direction of
making good choices," he explained. "[Choices] that can improve their lives [and] their income potential.
"That's partly what's missing right now here in Milwaukee," Agee continued. "In particular, people don't feel ownership. Deconstruction comes when you feel like you don't have ownership of something. … If we're intentional about our plans to
change Milwaukee, mentoring has to be a part of that platform."
Agee's words struck me. I wondered, "How are local leaders working to ensure Milwaukee area youth — and especially those in underserved communities — receive the mentoring they deserve?" Multiple contacts suggested I connect with LaNelle Ramey, the executive director of MENTOR Greater Milwaukee (MGM). The nonprofit was established in early 2019 by the Milwaukee Bucks in partnership with the City of Milwaukee and Milwaukee Public Schools, and is an affiliate of MENTOR: The National Mentoring Partnership, an organization dedicated to increasing the quality and quantity of mentoring relationships.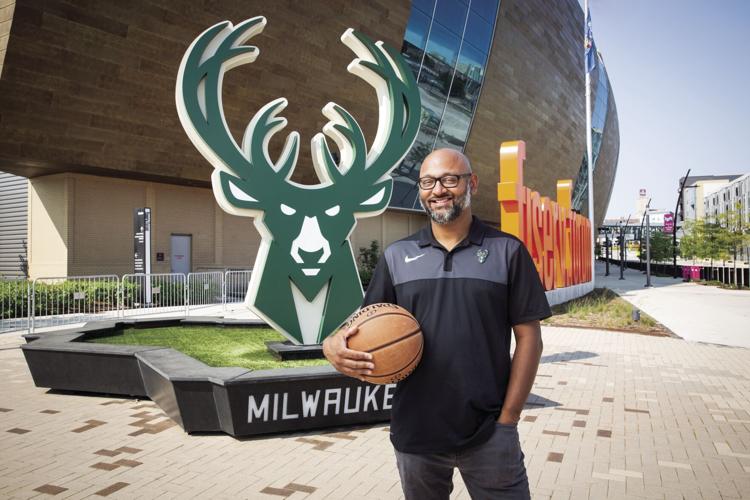 "[MGM] is there to help provide some standardized support [for mentors], create more visibility, and, more importantly, connect mentors in the corporate space to the needs in the community," explains Arvind Gopalratnam, the vice president of corporate social responsibility for the Milwaukee Bucks and the executive director of the Milwaukee Bucks Foundation. "... I'm a mentor myself, and I believe in that wholeheartedly — that no kid should grow up … without the support of adults in their lives. And that's core to what the mentorship movement is — that belief that adults can be there to help kids navigate life's challenges. Unfortunately, there are way too many kids in our community that just don't have that."
Here Ramey, a Milwaukee native and Marquette University graduate, shares how MGM is working to bring more positive mentors to local youth — and why this movement may be more important than ever.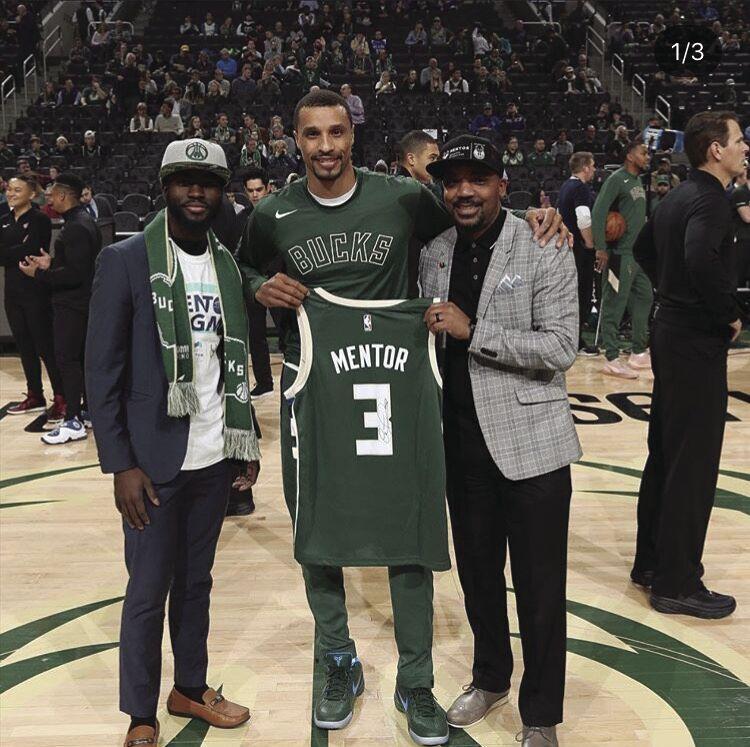 MKE: Let's start with the basics. Why is positive mentorship so critical? 
Ramey: The truth of the matter is that there are negative mentors out there too. There are mentors out there who spill hate. There are mentors out there who spill negative energy, and then that stuff goes right to our youth, who then grow up with that mentor in their lives. The best way to combat that is with positive mentors around our young people.
MKE: And what defines a mentor?
Ramey: A mentor is someone outside of the home who helps reconfirm the values of the positive people in the house.
MKE: What does MGM hope to accomplish in Milwaukee?
Ramey: Our goal is, how do we ensure that every young person has a qualified mentor who is using evidence-based training to help guide that young person along? It doesn't matter if your organization serves 25 to 50 kids per year — or if your organization serves 10,000 kids per year. We feel that all mentoring organizations should have the same outside playing field when it comes to training their mentors, getting best practices in front of their mentors, and ensuring those young people are then receiving quality mentors in their life.
MKE: Tell us a bit more about the training MGM provides to other nonprofits.
Ramey: Our holy grail is a six-part training that works with organizations on everything from recruitment and matching to culture and what that will look like. What we do is partner with organizations and try to do all six training components to help them along.  Locally, we are currently working with about 58 organizations.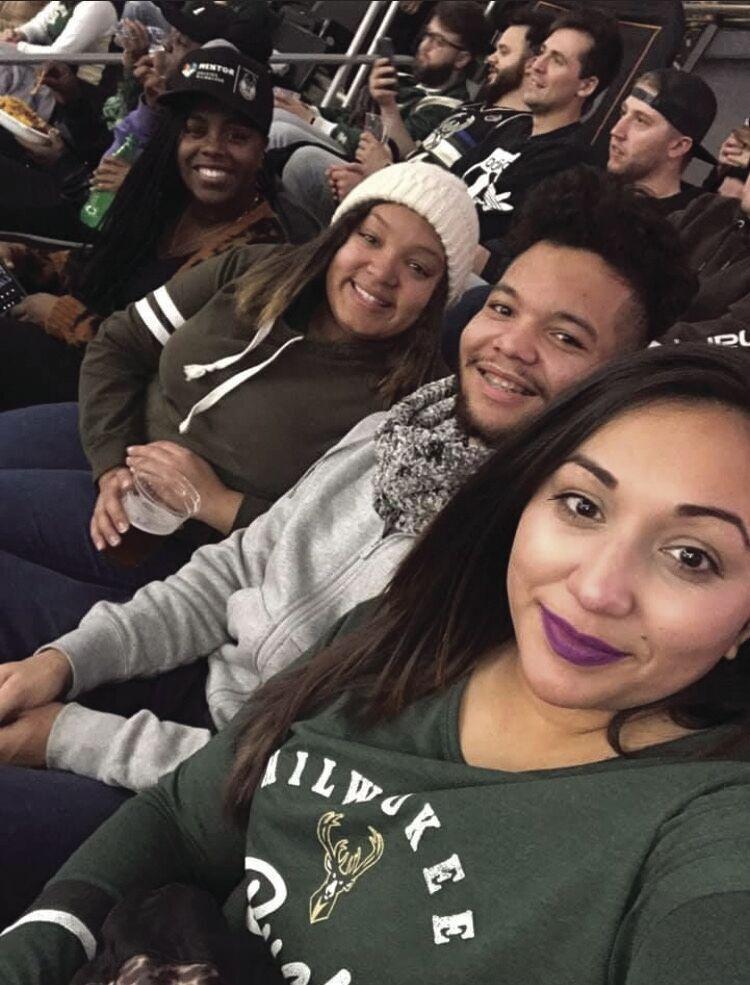 MKE: What other tools and resources does MGM offer?
Ramey: The Mentoring Connector allows mentoring programs to put all their information in, so that someone looking to become a mentor can go to this website, put in their information, and can select what kind of mentor they want to be. So they can say, "I really want to work with first-generation college students and young people who are 15 to 18 years old." [The Connector] searches all the programs that fit your criteria, … and you get a breakdown of a variety of programs. … The other benefit of the Mentoring Connector is the advantage to parents as well. A mom or dad looking for a mentor for a young
child can put in their criteria, and it gives parents options to choose from based on their child's interests.
MKE: How is MGM trying to reach youth who may lack a parent advocate?
Ramey: We're trying to use a community approach, like hosting community recruitment fairs for mentoring programs.  Pre-COVID, we were working on a campaign on how to do more of that. Our goal is to recruit 1,000 mentors in 2020. A lot of our organizations have waitlists of kids, so we have to build up this mentor capacity so we can reduce these waitlists. The worst thing, I feel, is to have young people sign up for a program and then have to wait because they don't have enough mentors.
MKE: How has the coronavirus affected MGM's work?
Ramey: A lot of people thought it would be an easy transition to this virtual mentoring space, but the difficulty, I think, is finding the middle ground [and time] where everybody's available. There is a delicate balance in trying to make sure we're providing young people exactly what their needs are.
MKE: Did you have a mentor? If so, who?
Ramey: Yes. My high school teacher, Thomas Wild. If it wasn't for him, I don't know if I would have even applied for college because I wouldn't have had the confidence in myself to do that. My mom and dad were awesome. They were home.  A mentor helps you see the greatness and things you can't even see yourself, and I think that's the benefit that my mentor served in my life — and why I think it's so important to give back and be a mentor. We usually talk about the mentors we have as adults, [but] just think about if we close the gap on young people who don't have mentors. Then we're setting them up to be more successful at an earlier age.
MKE: Given recent events, it seems as if investing in our youth is more important than ever.
Ramey: When you look at our society, we're in the midst of liberation. We're in the midst of trying to change systemic racism. When you look at what just happened in Kenosha, I believe mentorship can help, to a certain degree, bridge the gap in understanding communities or understanding how people are feeling, even during this time. 
This isn't the time to say, "Oh, I don't know if I can be a mentor because I'm a White person." Every kid needs a mentor, regardless of color. There's a shortage of men mentors, and there's also a shortage of men of color mentors. But if I think, if done right and with the right training, [mentorship] provides a great way to tear down some of the cultural barriers that we see — and especially make young people's voices heard. MKE