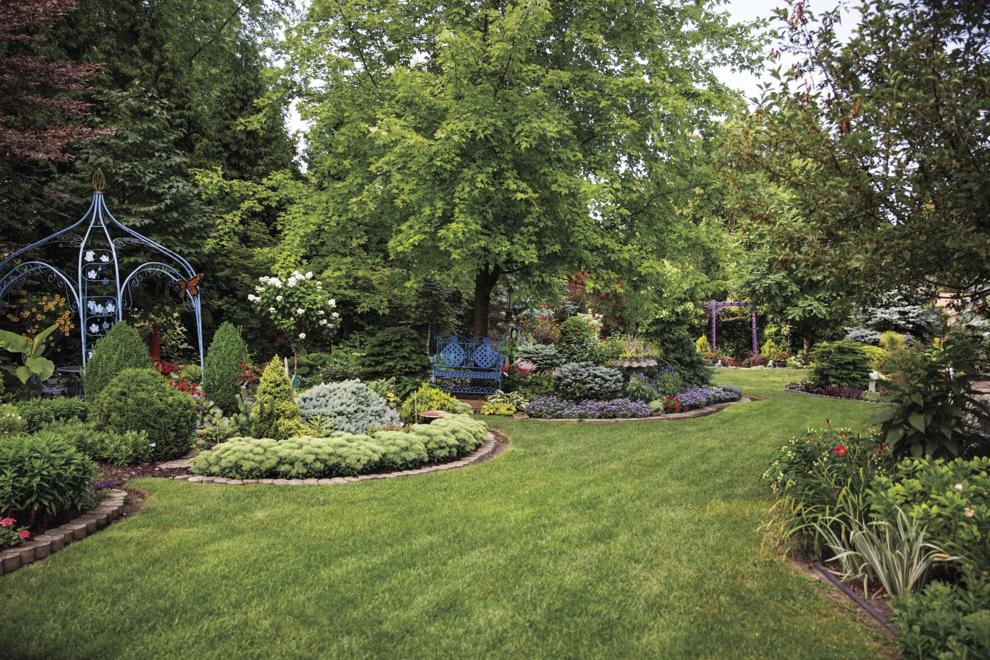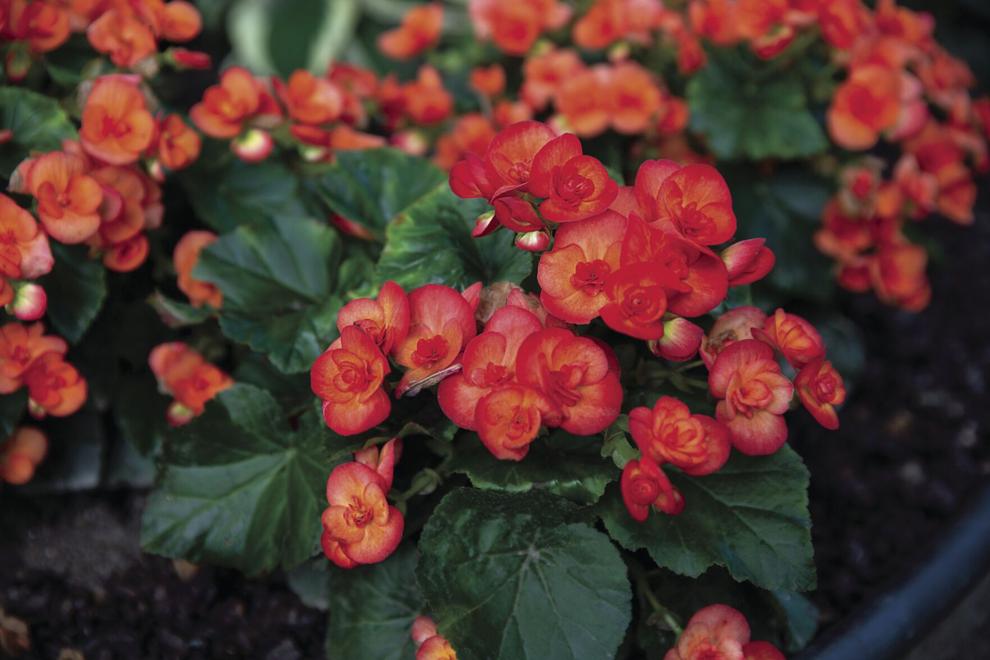 One of Milwaukee's most magnificent private gardens can be found tucked away on a block of tidy ranch homes in suburban Brown Deer. Tall evergreens ring the residence, and expansive perennial beds fill every nook of the half-acre lot with an explosion of color, texture, and movement. 
At the center of this exquisite tableau is a 91-year-old former nun and retired Milwaukee Public Schools music teacher who has spent more than four decades cultivating this living masterpiece. 
Dorothy Danforth greets every visitor like a treasured friend — and after a few minutes with her, you genuinely are. MKE Lifestyle spent a gloriously hot afternoon with Danforth in August 2020 when her gardens were at their most radiant. Each pause along our tour revealed specimens more vividly colorful than the ones before, and every plant has its own delightful story.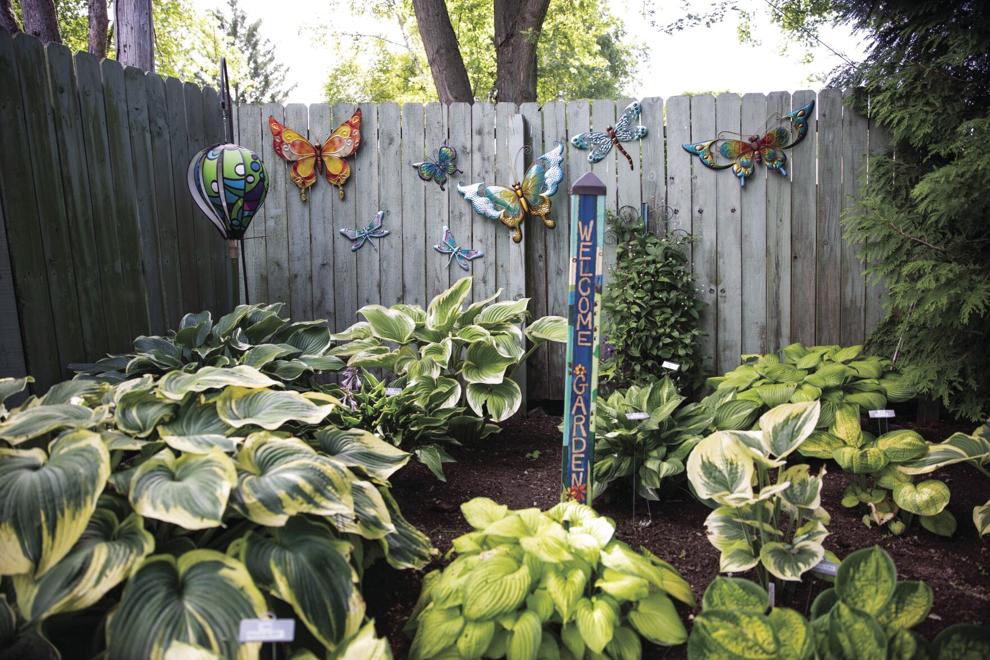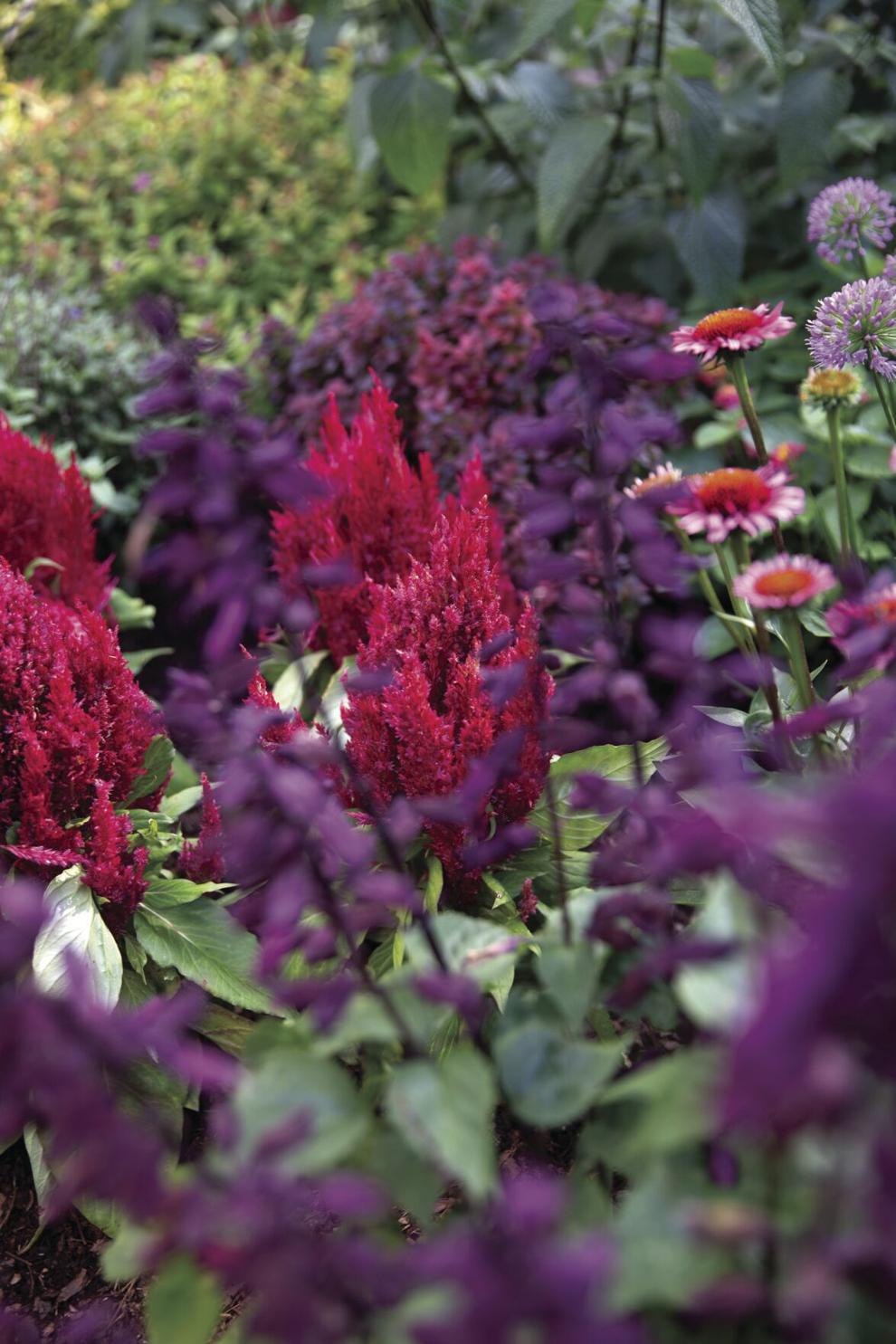 Finding Love and Room to Grow
Danforth was born in Arkansas in 1929 to a mother who was a talented pianist and an electrician father with a green thumb. Music was Dorothy's first love and she came to Milwaukee to further her education. 
"I was a Benedictine nun in the convent, and each summer we would come up to Milwaukee and take classes at Alverno College," she says. "I had a well-established piano department back in Arkansas — it was really, really prominent — but I decided [that] when I got my degree I was not going back to Arkansas, because there was no way I could make a living there." 
So, at the age of 40, with $100 in her pocket and three part-time jobs, Danforth left the convent and started her second career as a piano teacher, primarily in the Milwaukee public schools. Later, she met successful businessman Gerard "Gerry" Friedenfeld and love bloomed. 
Like Dorothy, Gerry, who passed away in 2015, was a music lover. And like his wife, his life was utterly fascinating. Shares Danforth, "He lived in Shorewood, but he was from Prague. He was Jewish and he was part of the Kindertransport. He was on the last train that got out of Czechoslovakia." 
Dorothy and Gerry house-hunted for a home with enough space for Dorothy to teach piano lessons and found a well-kept ranch in Brown Deer. "When we moved here, there were three trees in the front yard and three trees in the backyard," recalls Danforth. "The former owner was a bookkeeper and he liked his trees in straight rows, just like his numbers. Gerry always used to always laugh when he told people that." 
In search of inspiration, the new homeowner headed to her local nursery. 
"I bought a bridal wreath — it's a spirea," she explains. "When I was a child in Arkansas, we'd have a May procession at the Catholic church, and we would take these long sprigs of bridal wreath and put them on our head. 
"So I went out to the yard and dug a hole and put the plant in," Danforth continues. "Well, I dug into Wisconsin clay, and the plant didn't thrive. I couldn't figure out why. But I learned. Over the years, I've learned that you can't just plant in clay, you've got to amend the soil. And that's what I've been doing for the last 42 years."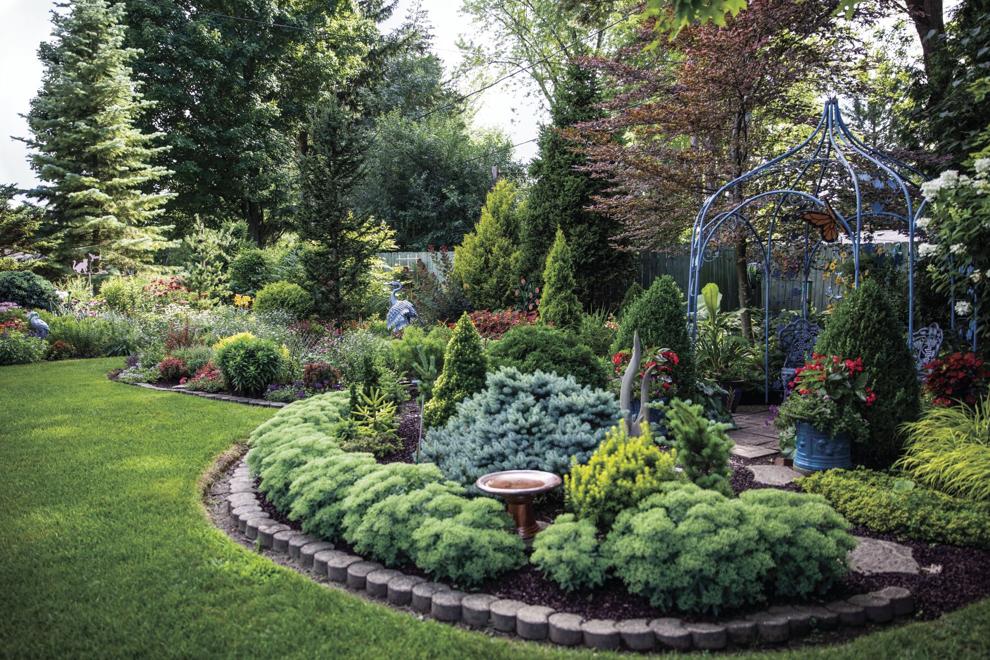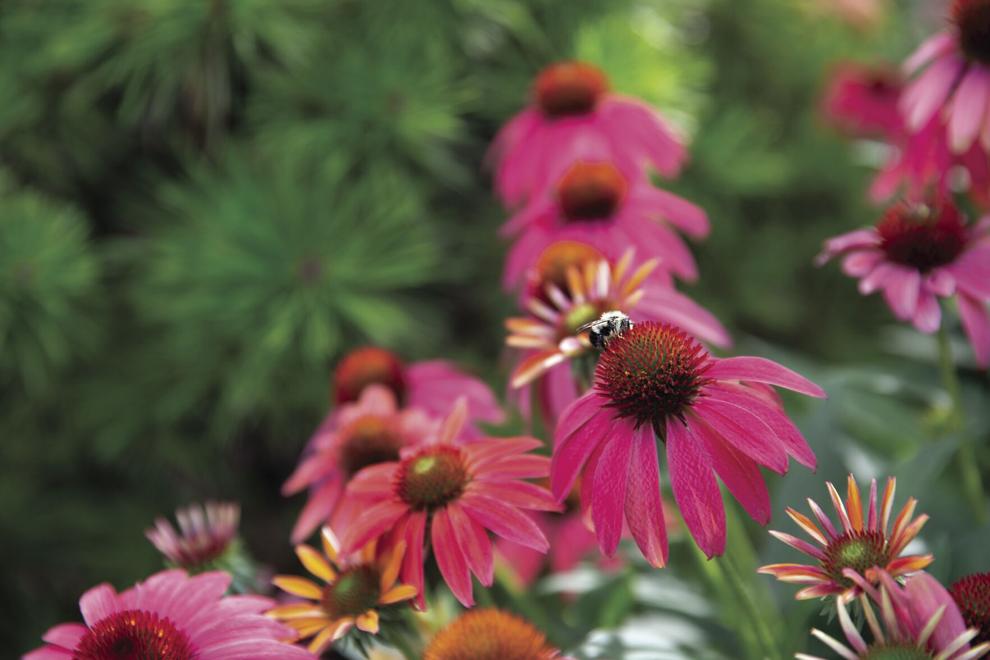 Creation and Creativity
Danforth's way of augmenting her soil is to create her own compost. Her method is massive in scope, but simple in practice. 
Each fall, Danforth and her friends collect more than 100 bags of leaves from the neighborhood and store them for the winter. In spring, the leaves are placed in massive chicken wire bins with alternating layers of the lawn's clippings. Eventually, the organic material breaks down and becomes rich, black, gardening gold. The process is long, but remarkably simple and uses only what nature readily provides.
Dorothy's hunger for gardening knowledge is insatiable and she spends the winter months scouring gardening books and magazines for tips, techniques and trends.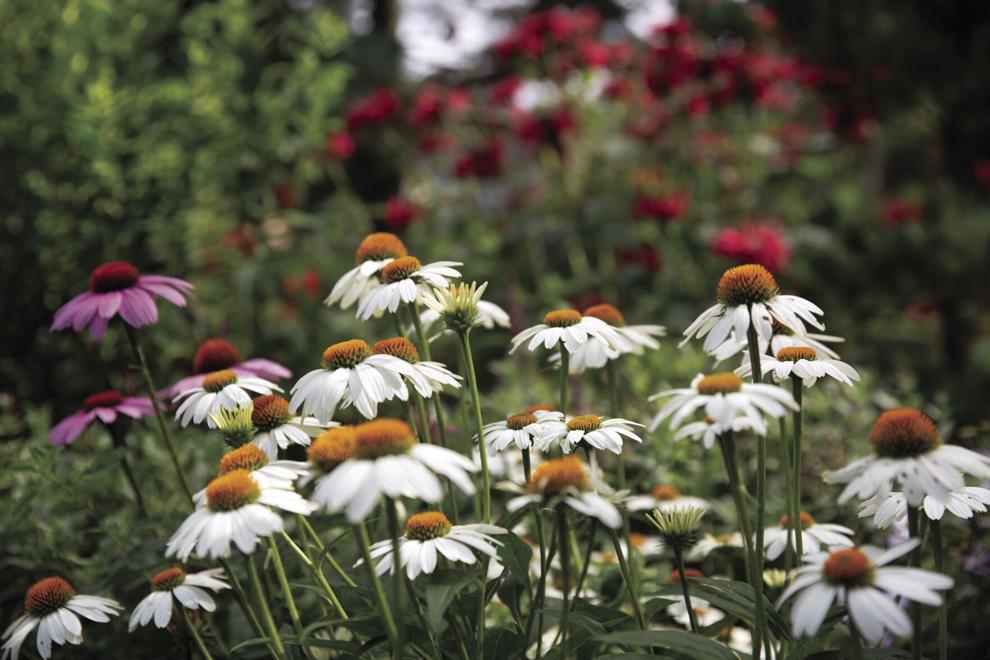 "I subscribe to about seven garden magazines," she says. "I always look for the perennials of the year. There is a daylily society. There is a hosta society. There are all these different societies, and they always pick out a plant to be the variety of the year. I read about these in the magazines, and I go looking for them."
Danforth is well-known in nursery and garden centers throughout Southeastern Wisconsin and is on a perpetual hunt for the missing pieces of her cultivar collections and the plant world's latest and greatest. 
"I always look for something unusual,"  she says. "Every year I look at these beds and I wonder, 'What can I do to make that artistic? They tell me I'm an artist. What can I put there to make it catch the eye?'"
After more than 42 years of transforming her yard, Danforth shares that she's done expanding it, and is focused on making it better.
"The hardest thing is finding space. I go to the garden centers — just to look — and I see something that I like, and I buy it," Danforth giggles. "I go buy a bunch of stuff and I come home and I walk around with a plant in my hands wondering, 'Where on earth does this go?' But there's always room for one more plant. That's my motto: There's always room for one more."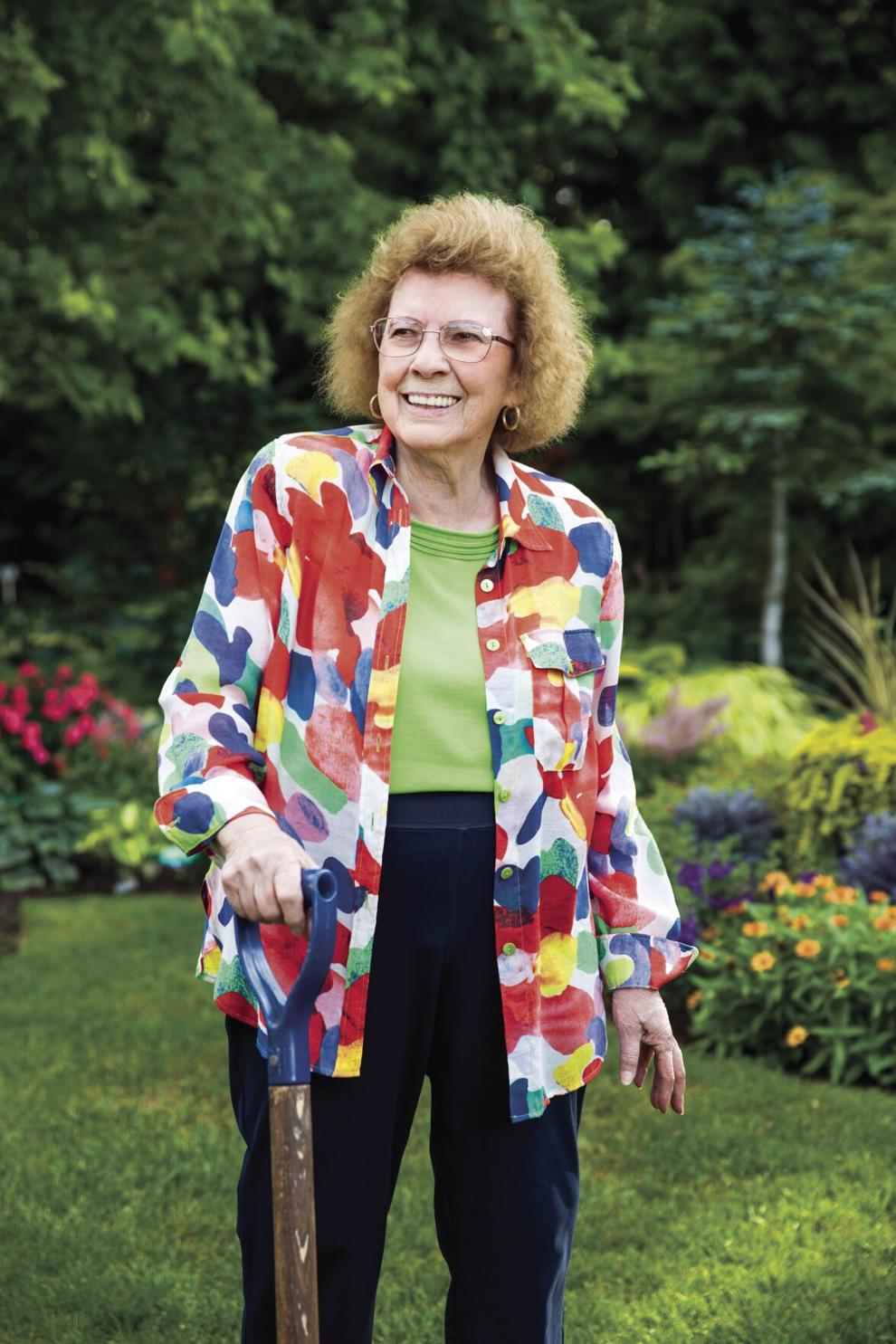 Perennially Helpful
Every inch of the yard is a colorful explosion with ornamentation that plays on height, shape and texture. "I just love perennials: astilbes, hostas, daylilies, sedums," Danforth says. She prefers perennials because they can withstand Wisconsin winters and can survive Wisconsinites' busy lives. 
"So many perennials can get by with benign neglect," she chuckles.
Danforth is ever a teacher and her garden is not only her showcase, but her classroom. She contributes her know-how, poetry and musings in industry publications, and readily shares her self-published handout, "Twelve Steps to a Successful Garden," with neophytes. 
"Start small," Danforth cautions. "Start with what you like. I've made every mistake in the book. But I was willing to learn and make mistakes." 
Danforth regularly opens her garden to visitors and has welcomed a who's who from the horticulture world. "Tours get me going," she admits. "If I don't have a tour, what am I doing all this far?" 
In recent years, she has welcomed MATC students, noted rose breeder Will Radler, tourists from both the American Conifer Society and the Hardy Plant Society, and celebrated plant expert Melinda Myers. "Melinda has been coming here for years," Danforth says. "She comes here in the summer to take pictures and she uses pictures of my gardens in her seminars. And sometimes she says, 'These are photos of my friend Dorothy's garden!'" 
Gardening can quickly become an expensive hobby, so Danforth has become creative to fund her self-professed plant addiction. 
"In 2020, I decided to have a plant sale, because I needed to make the garden pay for itself," she says. "I'm getting older and need to hire some help in the garden. So I split and potted 500 plants. The sale went well, and I'm planning on doing it again in 2021." Danforth hopes to have her one-day plant sale Memorial Day weekend, but she knows that Wisconsin's weather sometimes has ideas of its own.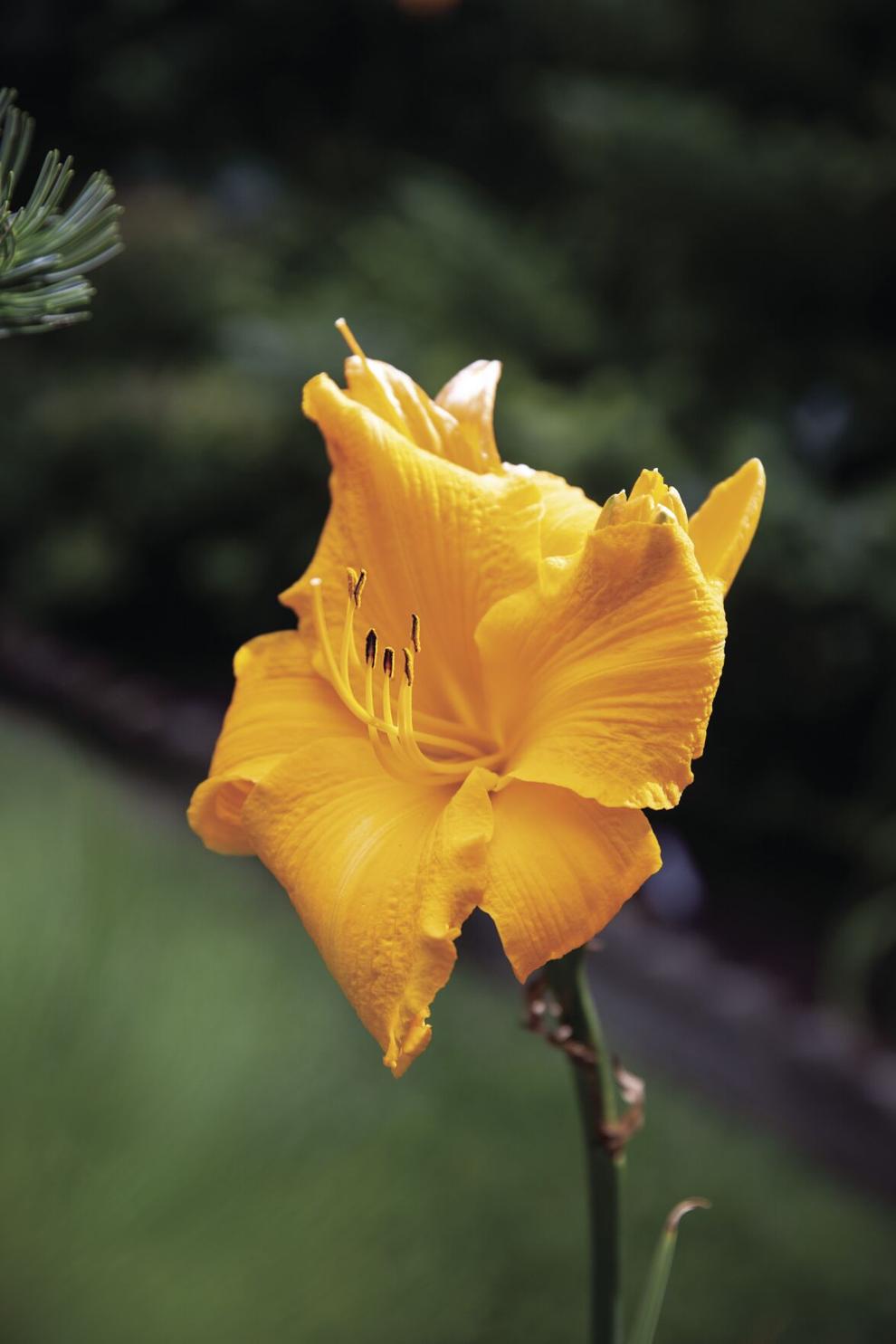 Embracing the New and the Classic
A tour of Danforth's yard includes not only a lesson in horticulture, but also in the classics. 
"The Greek word for daylily is hemerocallis; that means 'beautiful for a day,'" she explains. "A daylily bud will open up and have one day of beauty and then it starts deteriorating. But look! Each plant has so many blooms! In my garden, some of the daylilies are done blooming, but you get a month of beauty because they all take turns having their day to be beautiful."  
The names of favorite plants roll from Danforth's tongue with the honeyed drawl of her Southern childhood: ageratum, astilbe, yarrow, bleeding heart, iris, coral bell, geranium, sedum. And every plant has had its turn to become Danforth's favorite. 
"Every year, I fall in love with a new plant; I have a love affair with a different plant," she says. "And in 2020, I'm in love with a plant called Echinacea 'Fatal Attraction.' The name is unusual, and the plant is simply gorgeous. " 
Danforth has also impressively elevated and celebrated hostas — the humble, shade-loving staple. Since 1996, she's planted the latest honoree of the American Hosta Growers Association's hosta of the year. Each specimen is unique and ranges from cup-shaped to ruffle-leafed, solid-colored, striped or splotched, and in every possible hue of green, yellow and cream. 
Despite Danforth's extensive hosta collection, she admits one element is purposefully missing. 
"If you look around my garden, you won't see any blooms on my hostas. I cut 'em off. I value hostas for their leaves, not their blooms." 
Branching Out
Another surprise in the yard is the staggering number of trees, particularly conifers. When asked about her veritable forest, Danforth explains, "Well, like everything, I have a story about it. The people across the street had some cars and I didn't want to look at them. So I had a little fence put in the corner of my yard, but I still didn't like my view. A friend at a local garden center suggested I ask arborist Bill Reichenbach. He came to my house and suggested conifers. And I fell in love."
This was 2006, and today Danforth's conifer collection numbers more than 200 trees, ranging from miniatures to mammoths. Her favorite species is a stunning Blue Cloak white fir that welcomes guests into the yard.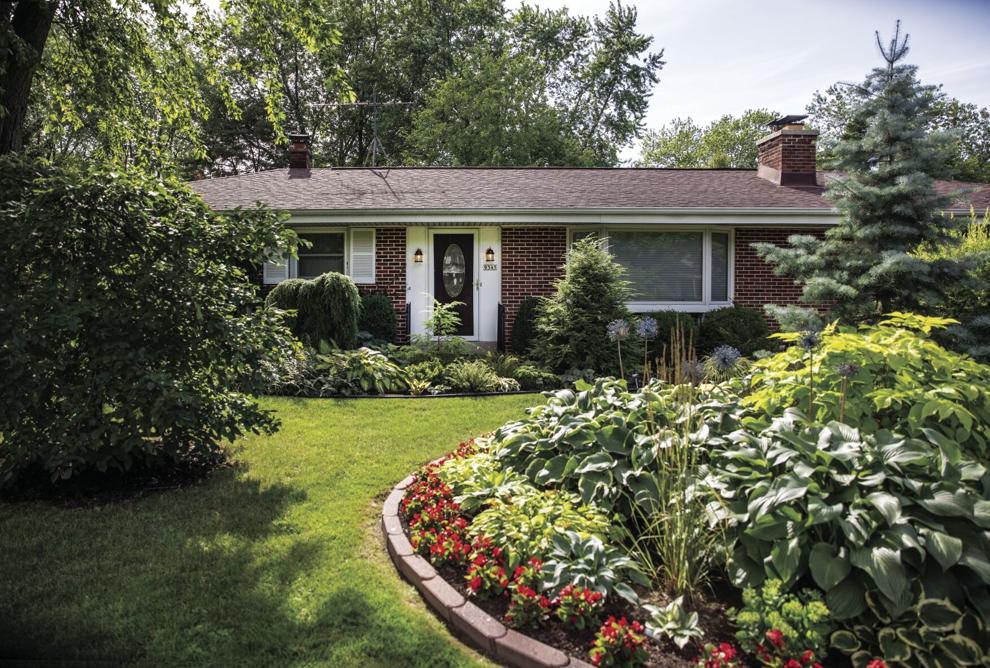 Danforth admits that her knees aren't what they used to be, but she still loves to get down and put her hands deep into the soil that she's nurtured for over four decades. And she is quick to dispatch weeds with a deft stroke from the handled shovel that she uses as a cane. 
One of Milwaukee's most prolific and respected gardeners came to the hobby later in life, but has transformed her once-ordinary suburban yard into a divine natural masterpiece and a place of human connectivity. Ever a teacher, hers is a lesson that with time, patience and persistence, we too can coax beauty from our weedy patches, forgotten corners and new friendships. MKE