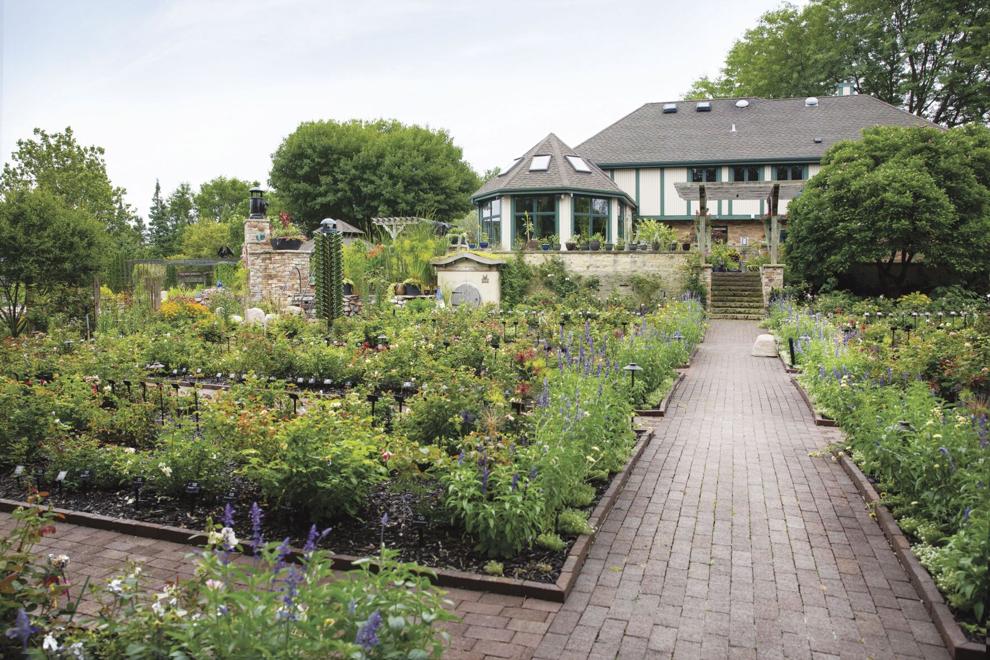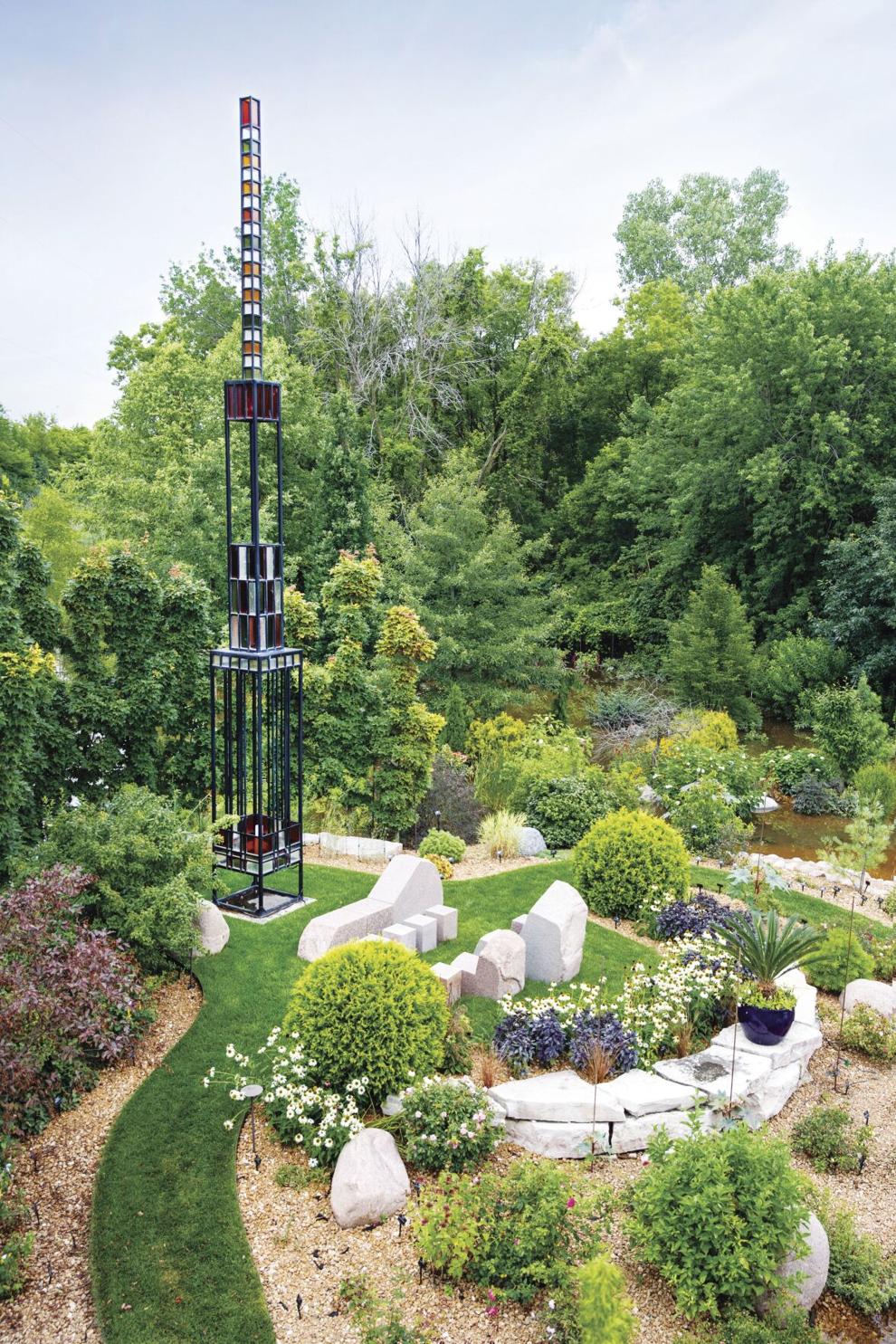 Most kids sneak clandestine treats or stray critters into the house. Little Will Radler snuck roses.
Growing up in Whitefish Bay, the now 78-year-old found his grandfather's flower catalogs both an escape from small-town boredom and inspiration to expand on the vegetable garden he and his brother tended outside the family home. One day, with a bit of cash in his pocket, nine-year-old Will snared one of those catalogs and ordered a rose bush.
"It was the variety called Vogue," Radler recalls. "It came out in 1950 or '51, and it was a great rose. I remember the time that I picked a bouquet of them from this single rose bush, stuck them in a vase, and after we came back from church, the dining room was just enveloped in the fragrance of the rose. Everybody in the family was talking about it."
So the boy kept saving his money, then purchased four more varieties, this time from venerable rose producer Jackson & Perkins. "So then I had five roses," Radler says, smiling at the memory, "and I'd sneak another rose or two into my folks' garden until I had well over a hundred roses in their yard."
He didn't know it then, but that childhood pastime would eventually make Radler an internationally regarded rose breeder and a multimillionaire.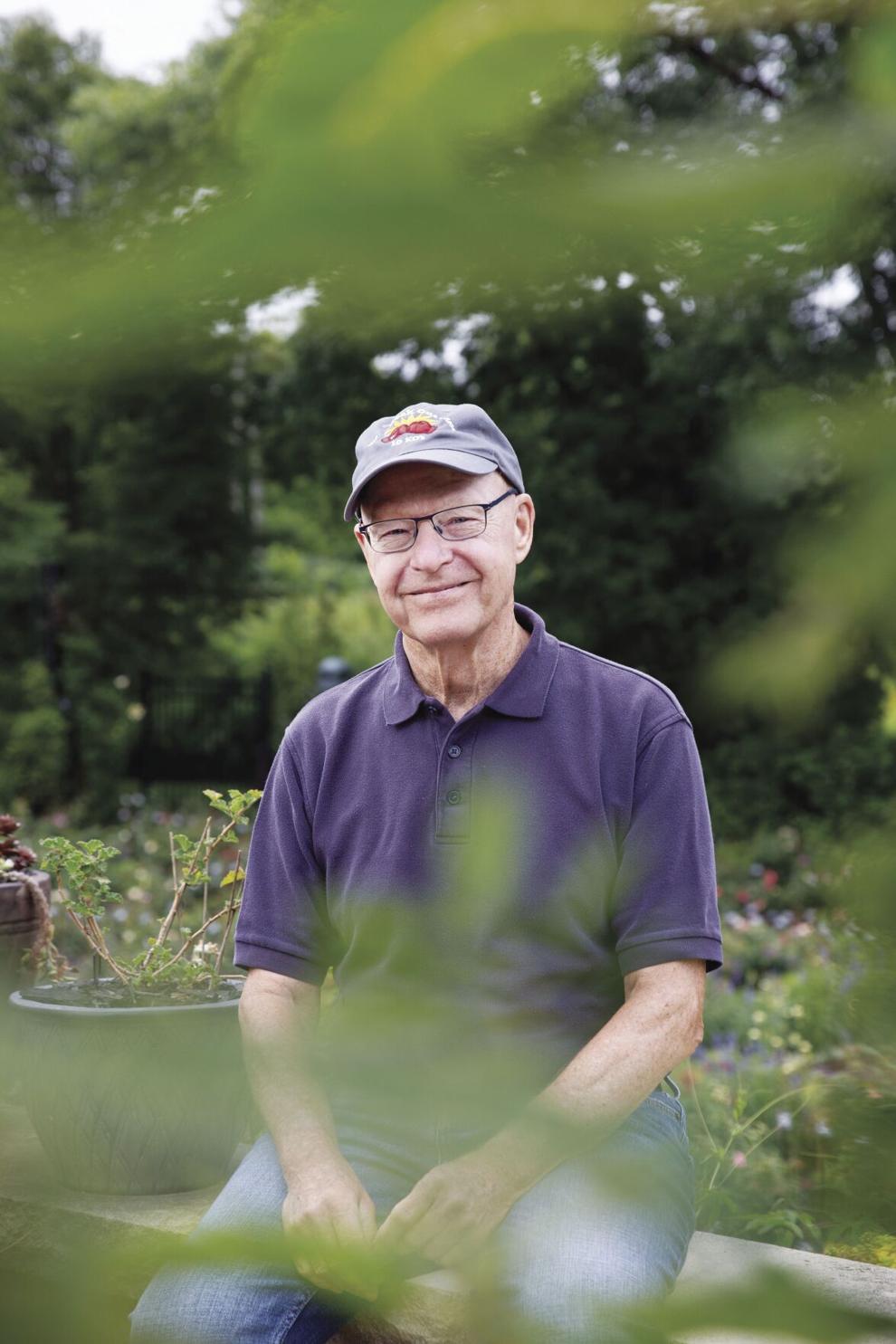 Scoring A Knock Out
Though Radler remained an avid gardener as he grew up, he decided to pursue art in college. A few years in, however, he took a summer job with Milwaukee County Parks, working alongside landscape architects in local parks, at Boerner Botanical Gardens and the Mitchell Park Domes, and on a refresh of the Milwaukee County Zoo. And he realized that a profession blending his love of design and growing lovely, fragrant things actually did exist.
"Being at those places and getting paid for it, it was like a dream come true," Radler says. "When I got my degree (in landscape architecture), I applied with the park system … and I got the job."
Again, he found himself in the company of roses. 
"I was nervous because I didn't know what kind of work they would assign me. And here I am doing planting plans. And all of a sudden I'm designing the shows at The Domes and even getting a project at Boerner," he marvels. "That project has since stopped, but it was a shrub rose collection, which was right up my alley. I never had the space to put in all the plants [I wanted], so here I was, given an area that I could design and fill it with roses."
As he grew more confident in his knowledge and skills — and chagrined by the rose's reputation for being difficult to grow — Radler published an article in the Rose Hybridizers Association newsletter extoling the virtues of easy-care varieties, hoping to cajole aspiring breeders to improve upon those breeds and resurrect the popularity of the rose.
"That really didn't happen soon enough for me," Radler chuckles. "So I started breeding roses for disease resistance and other low-maintenance factors. At the time, I always felt, 'I'm running out of time! I'm running out of time! I'm 30 years old already!' My idea was to be able to start marketing my first roses at age 40."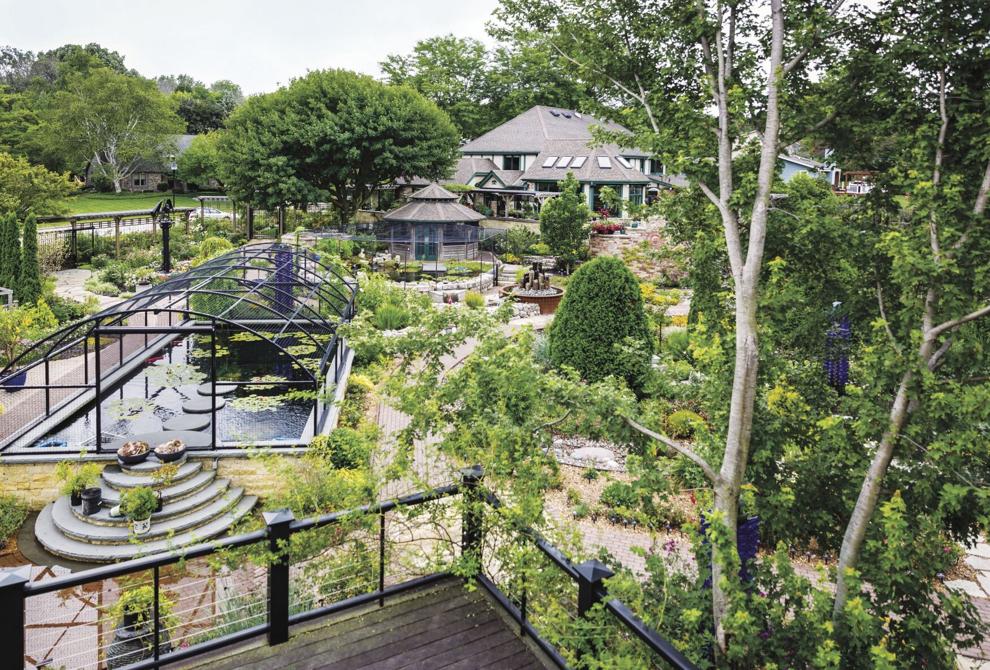 He missed the goal by a few years, developing his now-signature Knock Out rose in 1989 and debuting it to the public via his partnership with distributor Star Roses & Plants in 2000. The family of roses is, fittingly, a hybridization of a lush floribunda rose variety, the same breed as Radler's first Vogue purchase, and the shrub roses that marked his first large-scale project. And they were an immediate hit. The original Knock Out — disease resistant, self-pruning and near effortless to maintain — became the most purchased rose in the world (a title Radler says has since been claimed by his follow-up, the Double Knock Out).
From A Small Seed
Then working as the director of Boerner Botanical Gardens, Radler was astounded to see that his first royalty check from the Knock Out was nearly double his salary. Still, a mentor at Jackson & Perkins told him that he would never get rich breeding roses. 
Radler was undeterred. By then, he and his life partner had enough space and enough income for Radler to continue to nurture his passion for breeding hearty rose varieties, all with an eye toward the future. 
"The main driving force was that I wanted to take this hobby of growing roses through my retirement years," Radler says. "I saw that, as people were getting older, even if they were very much into the hobby, they were cutting back on the amount of roses they were taking care of because it was too much work. I really wanted to take the work out of growing roses so I wouldn't have to decrease the numbers because of having to spray and winter-protect. I'd just have to prune and weed, and those things aren't quite as demanding. Basically I was doing this for myself. And if I would get roses into catalogs, that would be a real neat thing."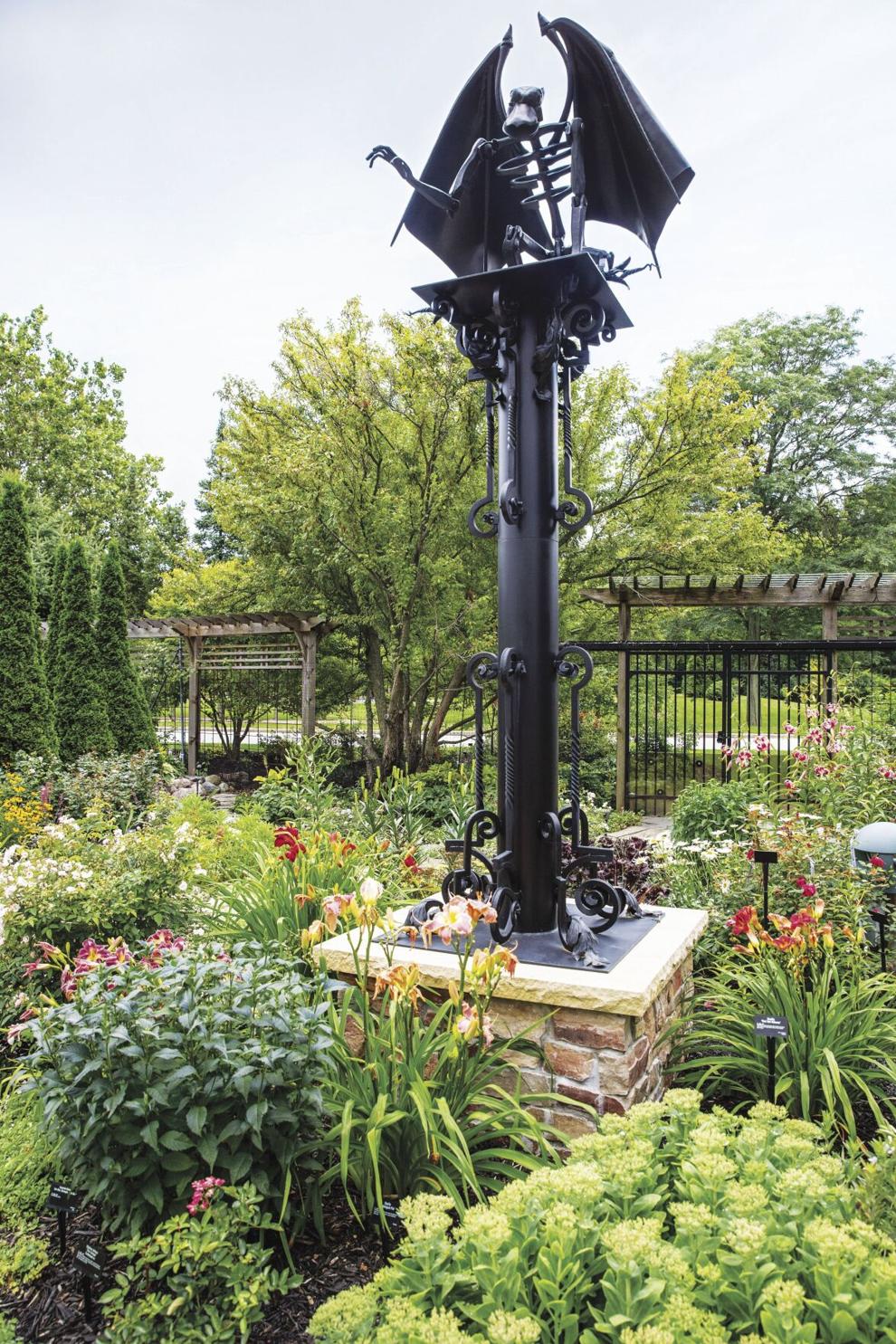 As his successes (and his enterprise, Rose Innovations LLC) grew, a new goal took shape: introducing enough rose varieties to populate a catalog of his own. 
"I haven't gotten that far, but I've got a great start now with people helping me and having the name out there that means something in the rose world," Radler says. "One or two roses get introduced every year from the work that's being done here. From the small volume of the operation, that's almost mindboggling. The professional breeders would do somewhere in the range of 20,000 to 50,000 seedlings a year, and I'm doing 500. So I'm quite pleased.
"With Knock Out, I really got a winner, because the blooms were long-lasting and they recycle quickly — getting those two characteristics together is a major breakthrough," he continues. "Keeping that characteristic in a nice, compact, mounding plant, and having different colored blooms and fragrant blooms, different-sized blooms, climbing roses — the palette out there to play with is immense. So I want it all."
And he wants to share it all too — his roses, his knowledge, his passion for plants and cultivation, his lovely home and grounds, and his good fortune.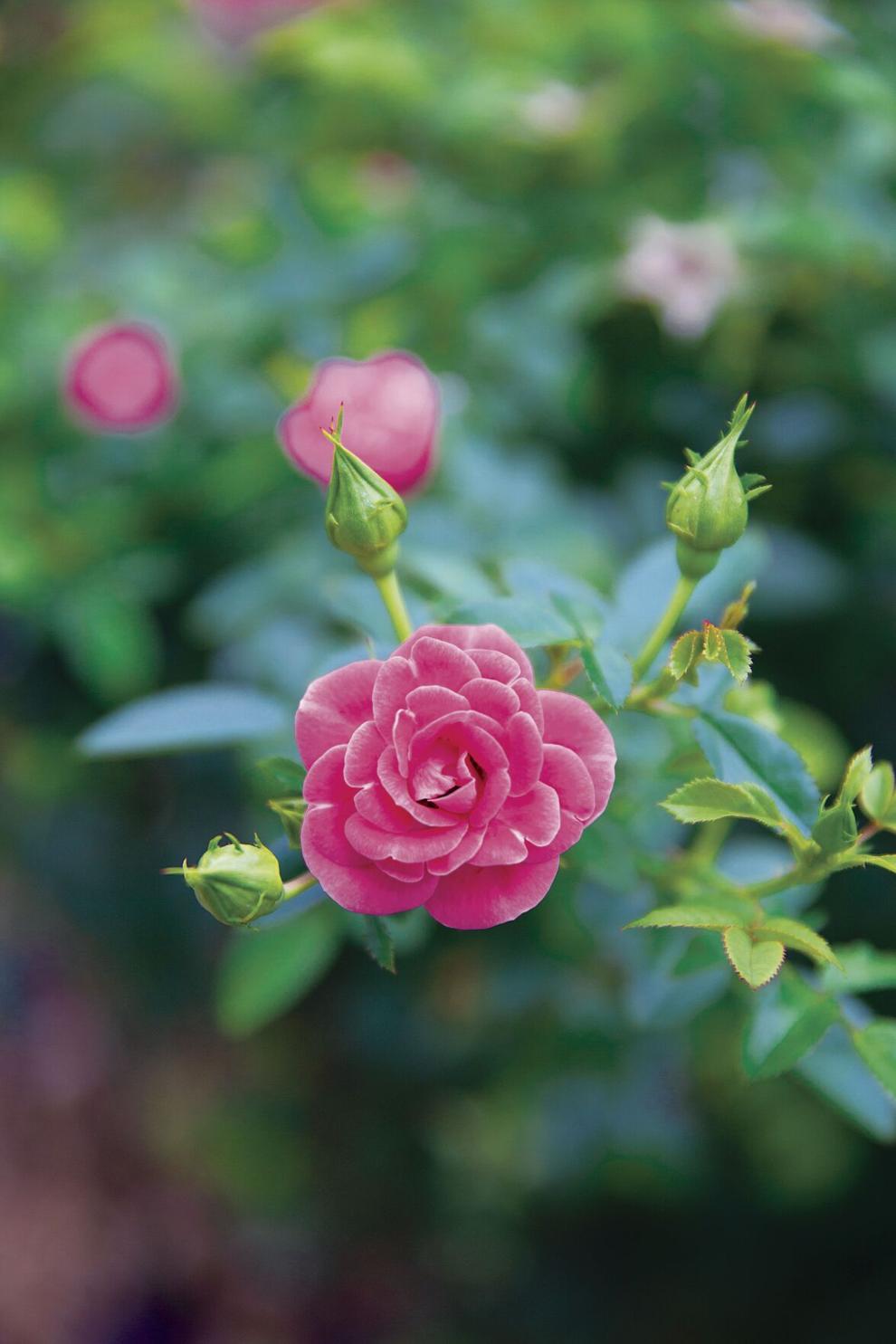 Success Breeds Success
"The garden that I had developed by myself was starting to get more than I could handle," Radler says. Eventually a friend "shamed me into spending my money on myself instead of just gardening, because they assumed that I had a lot more money. Which I thought was rather crude of them," he continues, tongue firmly in cheek. "But I listened."
Radler recalls an ensuing visit to a garden at a stately, centuries-old, East Coast home during a horticultural writers' convention. On the side of the home, Radler spotted a smaller structure similar to the main home and made of identical materials. Thinking it was a child's playhouse, he asked about the structure.
"They said, 'It's a root cellar,' and as soon as I heard root cellar, I thought, "Root cellars can be handsome! I have to have one of these!'"
Radler also expanded his patio areas to accommodate guests and his growing collection of plants, both exotic and native to the state. Though a planned greenhouse never materialized, he added a big sunroom to supplement his basement growing space, especially in the colder months. "In 2009, the bulldozers came in here and slowly started creating what's here today. I would say, 'OK, this is great!' And somebody would throw ideas out — like I needed any more — and I would go, 'Let me think about that.' Before you know it, I'd be in another project."
And now there is much more to see on Radler's property than just rows and rows of fledgling and evolving rose breeds and a wonderland of other plant life. Meandering pathways, water features and eclectic pieces of outdoor artwork are interspersed throughout. And at the center is a raised water tank deep enough for Radler to dive in and commune with a veritable rainbow of koi that,on this day, follow him across cement stepping platforms, crowding around to nibble his fingers when he crouches down to greet them. 
"I think being out in the garden, whether it's by yourself or with somebody else, and accomplishing something that you see right away as you weed or you harvest, does something for the soul," Radler reflects. "Seeing something that is this beautiful — I call it food for the soul."
Indeed, strolling the grounds while listening to the charming and slyly witty Radler explain how a particular plant or shrub or tree came to reside there (often a cheerful "I just wanted one!") is therapy, a rejuvenating experience that he happily shares with visitors when the weather warms. 
"It's part of horticulture and gardening that we all share," Radler says. "It's just part of the profession and the hobby, and with the money that I've collected from the royalties, I like to give back."
A Growing Good
In 2002, Radler formed Rose Innovations to further plant research and development, education and philanthropy. He also created the William J. Radler Fund with the Greater Milwaukee Foundation, from which he supports a wide variety of causes, from the Boerner Botanical Gardens, to political efforts he believes in, to a whimsical playground across the street from his home to LGBTQ causes and the AIDS Resource Center of Wisconsin. His 2013 gift of a million dollars marked the center's largest donation to date and inspired broader investment in the emotional as well physical impact of an HIV or
AIDS diagnosis.
"That was thrilling to hear," Radler says. "It created a lot more interest in the field of mental health and the need for that kind of professional help. The people willing to donate to that cause quickly superseded the donation that I gave."
Asked if the little boy of nine proudly planting his first rose bush in his parents' yard could have imagined where that single act would lead, Radler smiles softly, then credits a flourishing love for the profusion of beauty and opportunities that now color his life.
"I never envisioned being where I am today," he says. "My dad was a steamfitter at Pabst Brewing and my mother was a housewife. Coming from that background, I never envisioned that I'd have much more money than my folks had. And that all changed when I met my partner. If it wouldn't have been for him, I would've never gotten that first parcel of land to plant my roses in. 
"So 'little boy of nine' had no idea," Radler continues. "Little boy of nine was very confused, and didn't know how his life would turn out. And to be here today and actually say I've had a partner who happened to be the same sex that I am, and not be afraid to say it and to feel good about it, that's neat. I really had no idea." MKE