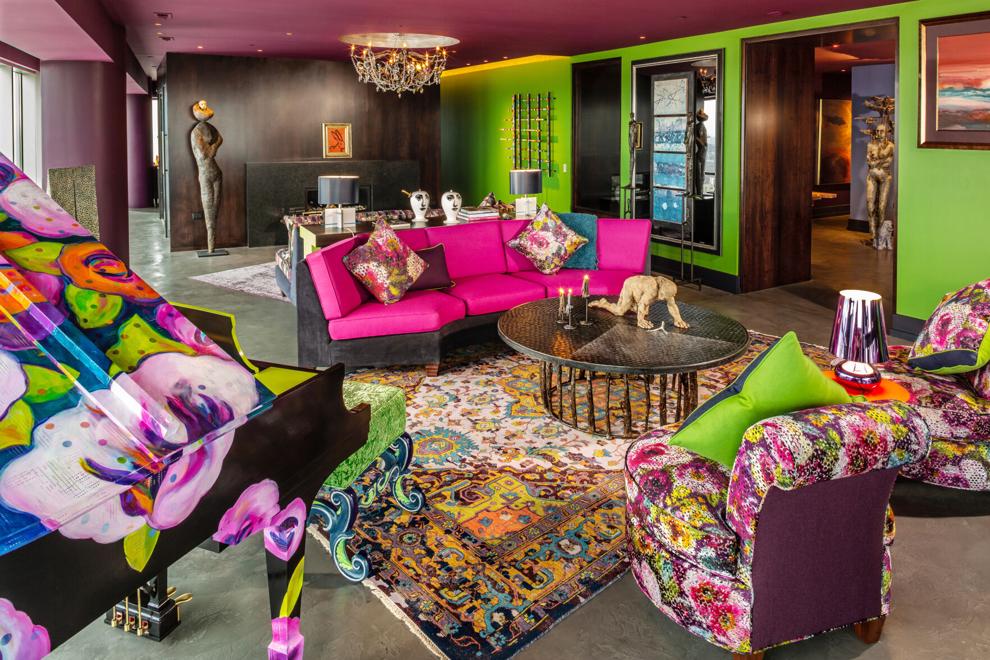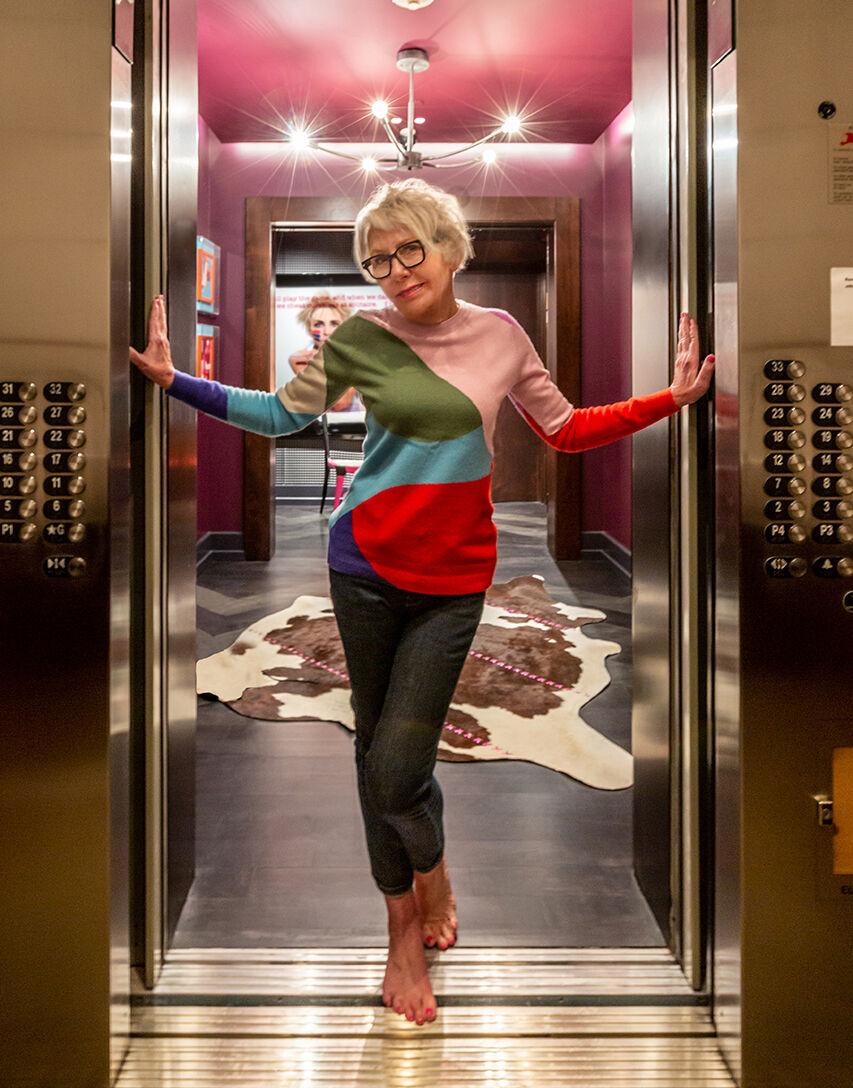 Sometimes a little touch-up is the impetus a homeowner needs to redesign an entire space. 
In philanthropist and entrepreneur Peggy Ann's case, a ceiling leak from an upper neighbor sent her on a design spree to give her 30th floor Milwaukee condo a "refresh." 
Though Peggy Ann didn't make any structural adjustments to the condo, a little bit of paint and reupholstering made it look like a whole new space.
"I redid everything," she explains. "I'm a designer and I follow design around the world. I knew it was time for color. Don't ask me how I knew, but I did."
Peggy Ann selected two core shades of vibrant berry and lime green, hesitant at first to reveal her bold color palette to people who might not understand her vision. Next she carefully considered texture and her collection of art as she worked through that vision, incorporating different styles and individual pieces and making them cohesive through color in a process she lovingly calls "organized chaos."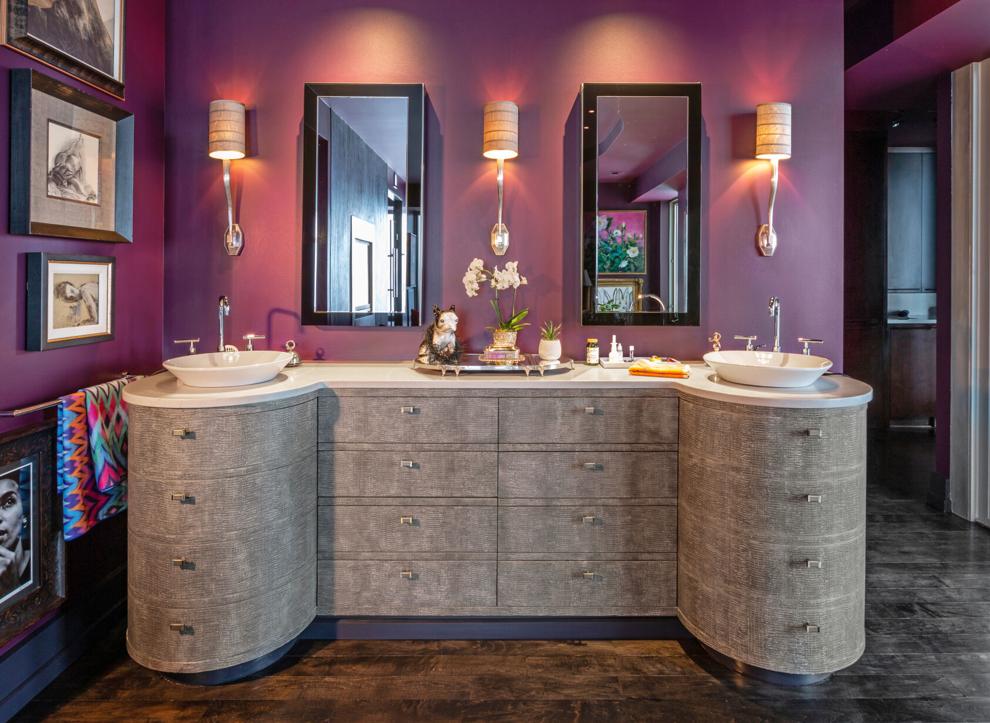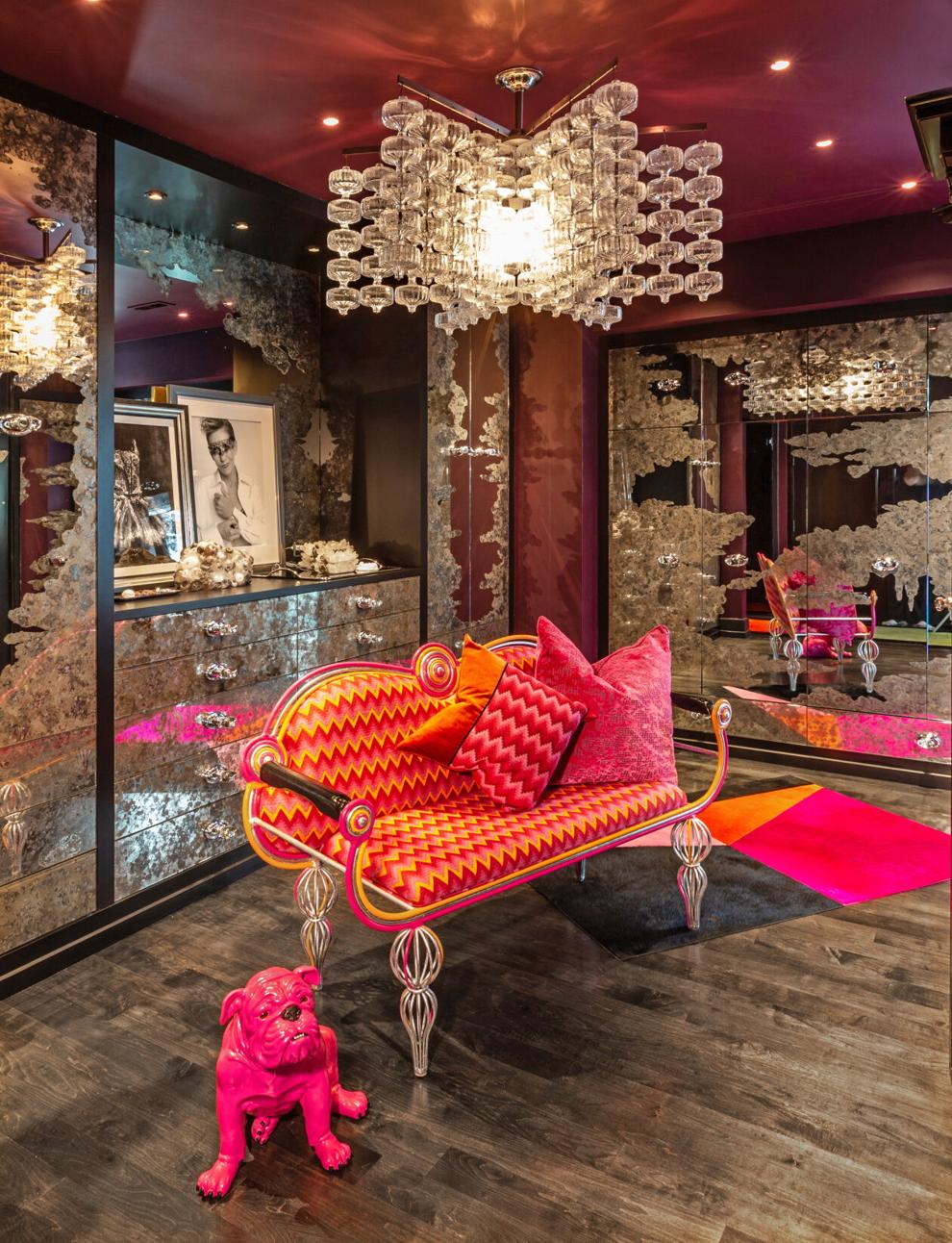 "I put all the puzzle pieces together around the entire unit, so I'm constantly mixing these colors," she says. "But I'm mixing them in different ways, and on the palette, I placed my art. That's the important thing to me. And not just because I'm an art collector — it's because I don't want my art and my fabric to conflict with each other. When they do, your eye gets confused and nothing looks right." 
To tie the main living space together, Peggy Ann designed a new rug, reupholstered her furniture with color-rich fabric leftover from previous projects, and painted the piano in a montage of vibrant florals to create a beautiful, bright statement piece.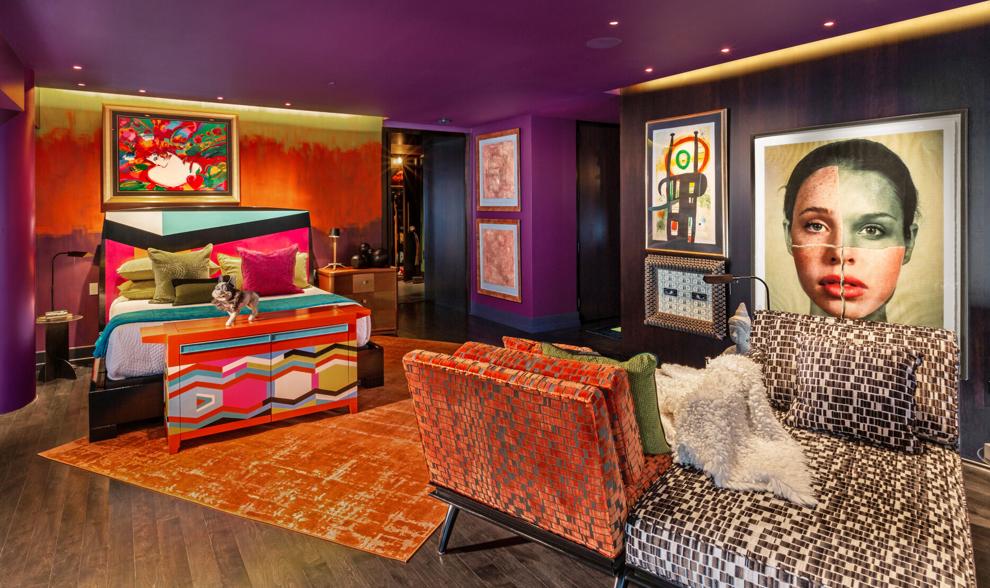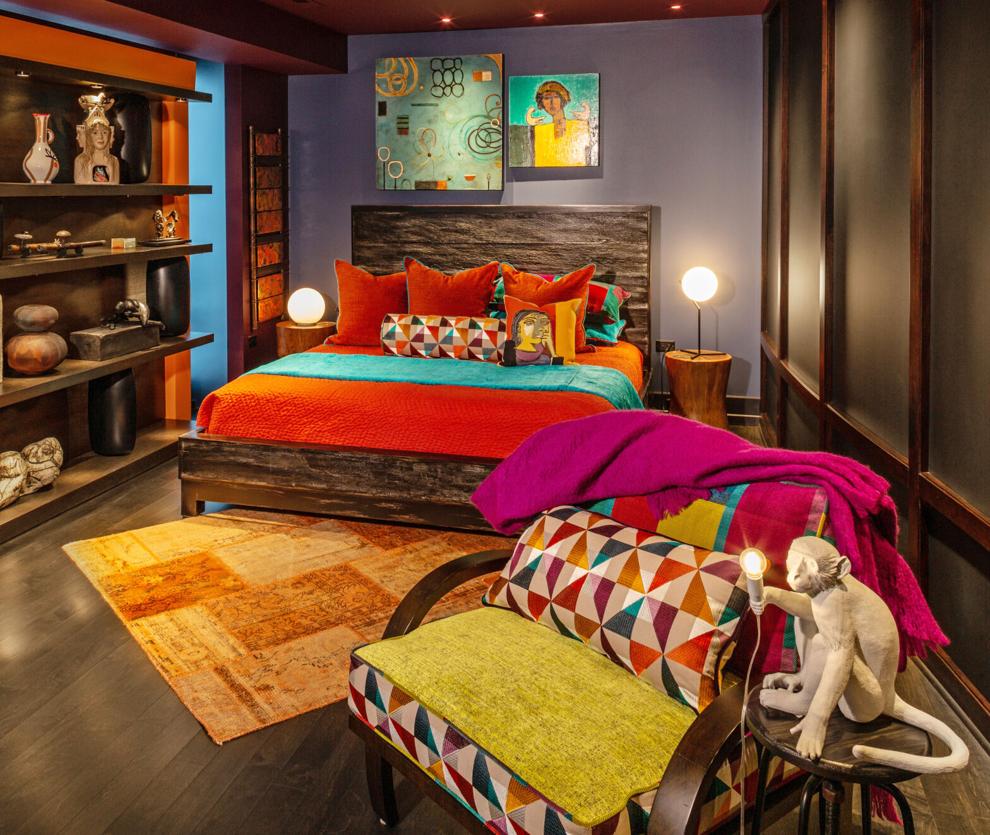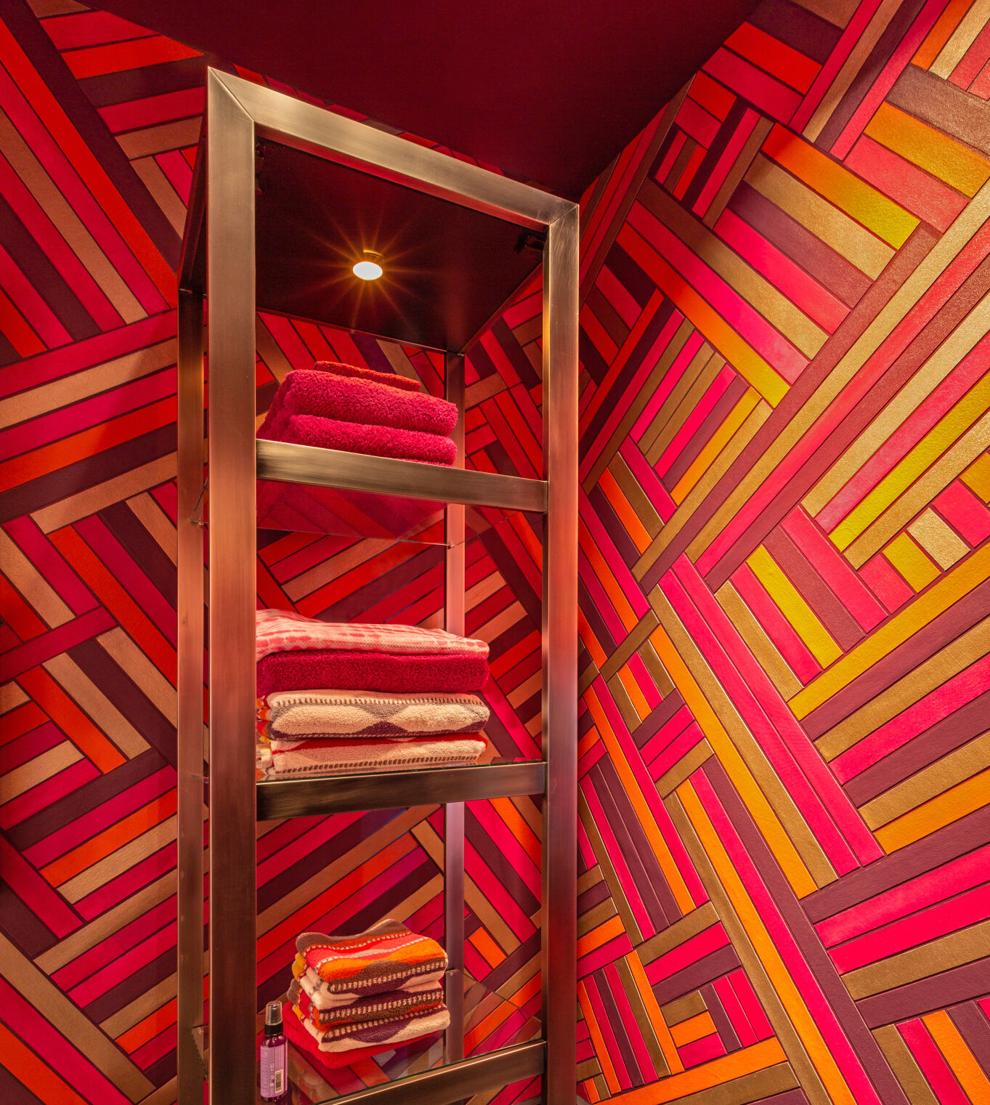 "Paint is paint," she says cheerfully. "I can repaint it — that was my thought. So I didn't get nervous about the paint at all. In fact, I was the opposite. I was excited."
Now the striking instrument sits in an energizing, wholly unique living room, complementing the collection of art pieces throughout the condo. Each piece, she notes, has a story behind it and offers visitors creative insight into her personality, an aspect that she believes is vital in home design.
"I want everyone's personality to come out in their home," she says. "If they're a little daredevil, put that out there. If they aren't, don't put it out there. I think it's really an important thing that your personality is a reflection on your home." 
After the condo's first design overhaul years ago, its beauty and artfulness inspired the nickname "Gallery in the Sky," an epithet that continues to define the artistic abode.
"So many nonprofit organizations I work with have always called it 'Gallery in the Sky' because of how much art I have," says Peggy Ann. "Some have called it the annex to the [Marquette University's Haggerty Museum of Art]." 
Thanks to the combination of the gorgeous refresh and the dramatic lens of area photographer Doug Edmunds, photos of Peggy Ann's condo traveled to Italy in the spring for the 17th Annual Architecture Exhibition — an ultra-exclusive, invitation-only event. "I'm super happy that we're one [entry] out of four in the entire United States going to the largest art show in the world — the Biennale [Architettura 2021] in Italy," she enthuses.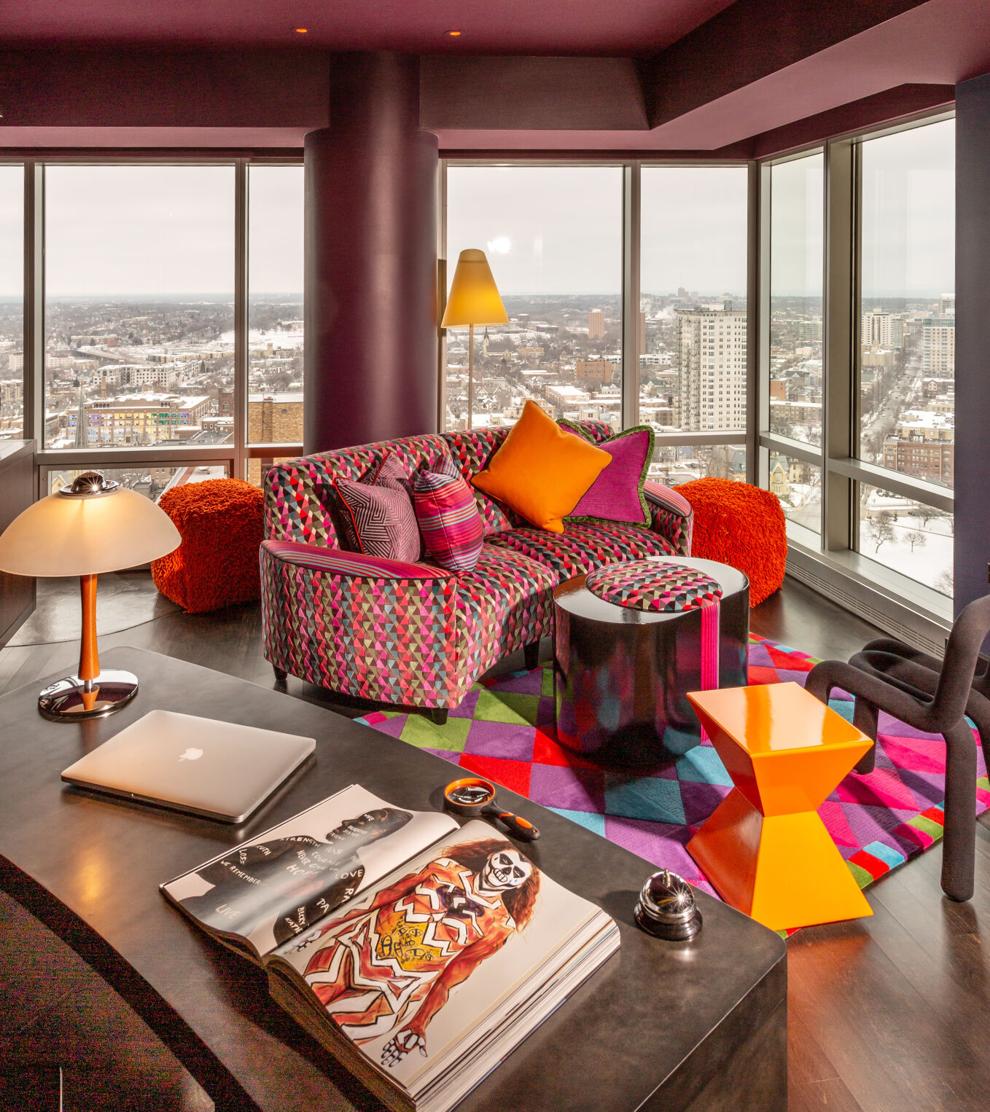 Rescheduled from last year due to the COVID pandemic, the exhibition will be on display in Venice from May 22-Nov. 21.
"No one has [gone] there since the 1950s, and it's by invitation only," says Peggy Ann. "You don't apply for this. There's no award for it. Nothing. I want Milwaukee to know that a structure in Milwaukee was chosen!" MKE