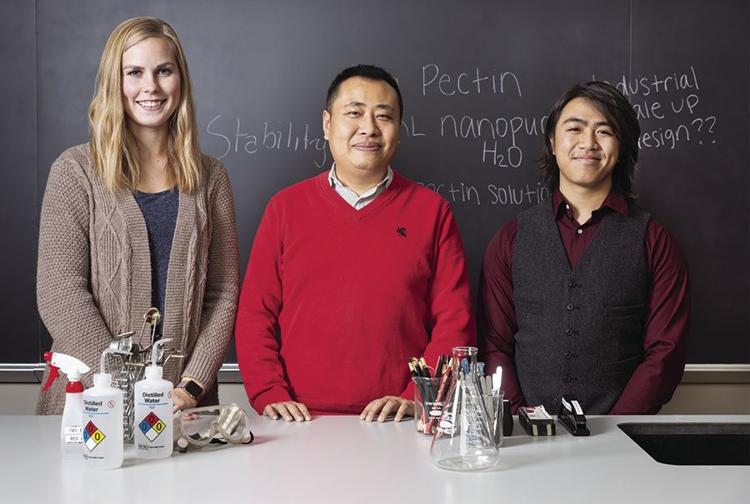 I am truly uncomfortable with needles. The first time I had blood drawn, I took one look at the needle and spots danced before my eyes. Time for a shot? My palms instantly start sweating. 
But a few years ago, I decided to be brave and signed up to donate at a blood drive. And everything went perfectly fine. 
I donated a few more times, feeling proud and more confident around the stress balls, the tourniquet and — surprising even myself — the needles each time I returned.
January has been observed as National Blood Donor Month since 1970 in an effort to increase blood donation in the winter months when it typically drops off. 
"The winter months can be among the most challenging times of year for the Red Cross in an effort to collect enough blood donations," says Laura McGuire, communications manager for the Red Cross Wisconsin Blood Services Region. "Many donors are busy with holiday activities, and inclement weather can force the cancellation of blood drives. Additionally, some donors become temporarily ineligible because of seasonal illnesses."
McGuire says that healthy people should find the time amid the hustle of daily life to donate to help burn and accident victims, heart surgery and organ transplant patients, and those receiving treatment for leukemia, cancer or sickle cell disease. And, in the case of local patient Dawn Marisch, a lifesaving procedure. 
Marish was working as an elementary school principal, overseeing a concert rehearsal almost nine years ago, when she suddenly because dizzy, passed out and was rushed to the hospital. Doctors discovered she had a highly dangerous splenic aneurysm that had ruptured, requiring immediate surgery to repair the damage and save her life. 
"In those initial days, I was losing blood as quickly as they were giving it to me," Marisch says. "It truly was a lifesaving endeavor for them to be able to obtain and give me the blood." 
Over the next four days, Marisch endured three surgeries and an incredible 90 units of blood through a transfusion. 
 "The body has eight to 10 units of blood," Marisch adds. "If you think about that, they were replacing nearly 10 times what I had originally in my body. That's how quickly I was losing it."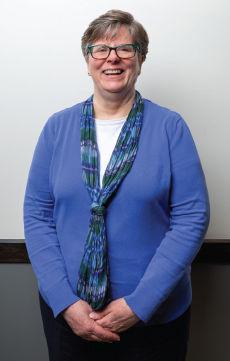 Kathy Puca, senior medical director at Versiti, says for patients like Marisch, blood transfusions are necessary to recover not only the blood lost, but the vital components in that blood. 
"For those patients who are losing a lot of blood in a short amount of time, they're not only going to need red cells, but they're also going to need platelets and plasma, which contains clotting factors," Puca explains. "Their body's hemostatic, or healing, mechanisms are trying to stop that bleeding, so they're consuming clotting factors and platelets and they need these other blood components as well."
Not only did Marisch need a large number of blood donations, she also needed O negative blood. While O negative blood is universally used in transfusions, O negative patients can only receive O negative blood, making Marisch's transfusions all the more astounding. Luckily, her brothers — who share her rare blood type — are dedicated donors. One already had an appointment scheduled for just two days after Marisch's medical emergency. Arriving at the donation center, he was met with a sign calling for O negative blood for a female patient in need. That patient was his sister.
"It really drove home the importance of his regular donation," Marisch says, adding that the school at which she worked organized a blood drive in her honor as well — an act that Puca says she loves to see.
 "I think that's really special when family [and friends] come together to dedicate a drive for a loved one and commit to holding that drive on a regular basis. Blood donation is all about 'giving back' to one's community and providing a precious resource, the gift of blood, which can only come from a volunteer donor," Puca offers. "We don't know when blood is needed for a patient and so regular donations are critical to having an ample supply of all blood components for all patients in our community at all times. Blood donation is a community need. It really is. It helps the individual who is donating feel valued and needed, but it helps 10 times more because of the patients that are being served by providing a life-saving treatment, such as for Marisch."
"It's the blood on the shelves that helps save lives," adds McGuire. "The Red Cross strives to provide blood when and where it's needed. The need for blood is constant. Blood cannot be manufactured and is a perishable product with a shelf life of only 42 days, and platelets only have a shelf life of five days, so the blood supply must constantly be replenished." 
Though there's no FDA approved artificial blood product at this time, Puca notes that such an advancement would be a vitally beneficial addition to blood centers and blood banks.
"I was in high school when they first started … trying to make artificial red blood cells or blood substitutes, and we still don't really have one on the market. … I don't think we'll ever not need red blood cells," Puca says. 
But that reality could happen sooner rather than later  — and happen right here in metro MKE. Wujie Zhang, associate professor 
of biomolecular engineering at MSOE, was working on a project for colonic drug delivery six years ago when he stumbled upon an unexpected development.
"We accidentally noticed that we can make the hydrogel particle red blood cell shaped," he explains. "We started then to make artificial red blood cells to mimic pretty much all aspects of red blood cells." 
Every year since the project's inception, Zhang advises a small group of MSOE seniors in refining the created cells until they are the perfect substitute for real red blood cells, mimicking everything from the biconcave shape of the cell to its size and functionality. Zhang explains that every aspect of the cells are synthetic, including the artificial hemoglobin that will transport oxygen between the cells. Importantly, he adds, the synthetic product can be dried for a longer shelf life, only requiring water when it's ready for use.
The artificial cells are patent-pending as of now, and the FDA approval process will take some time, so Zhang stresses the importance of donating blood as often you can.
"People feel like we don't need to [donate] now, but we still [do] — especially the more rare blood types," Zhang explains. "They added more screening tests to blood [donation], so, with time, the number of people who are eligible for blood donation can decline. We still need more donations."
Puca agrees, adding that blood is the "bare essentials" for organizations like Versiti and the Red Cross. "If we don't have donors, we don't have the product and then we can't treat the patients," she says.
Only six percent of eligible donors actually make it into the chair, so whether you donate whole blood, platelets or plasma, it's vital to do your part, especially if you claim a rare and essential blood like O negative. 
"All blood types are needed to help ensure the shelves are stocked for patients in need," McGuire says. "Type O negative is the universal blood type and what trauma personnel reach for in an emergency when there isn't time to determine a patient's blood type. It's always high in demand and often short supply since only about 7 percent of the population has type O negative blood." 
"My mantra is 'always say yes,'" Marisch urges. " If you are able to donate, donate, because you don't know whose life you are saving. Every life is important and it might be your family member or your friend one day that is the recipient. Whoever that person is, it's just worth it."
For more information on Dr. Zhang's studies, and to read the moving story of another grateful transfusion patient who pays it forward by helping at blood drives, head to mkelifestyle.com. MKE