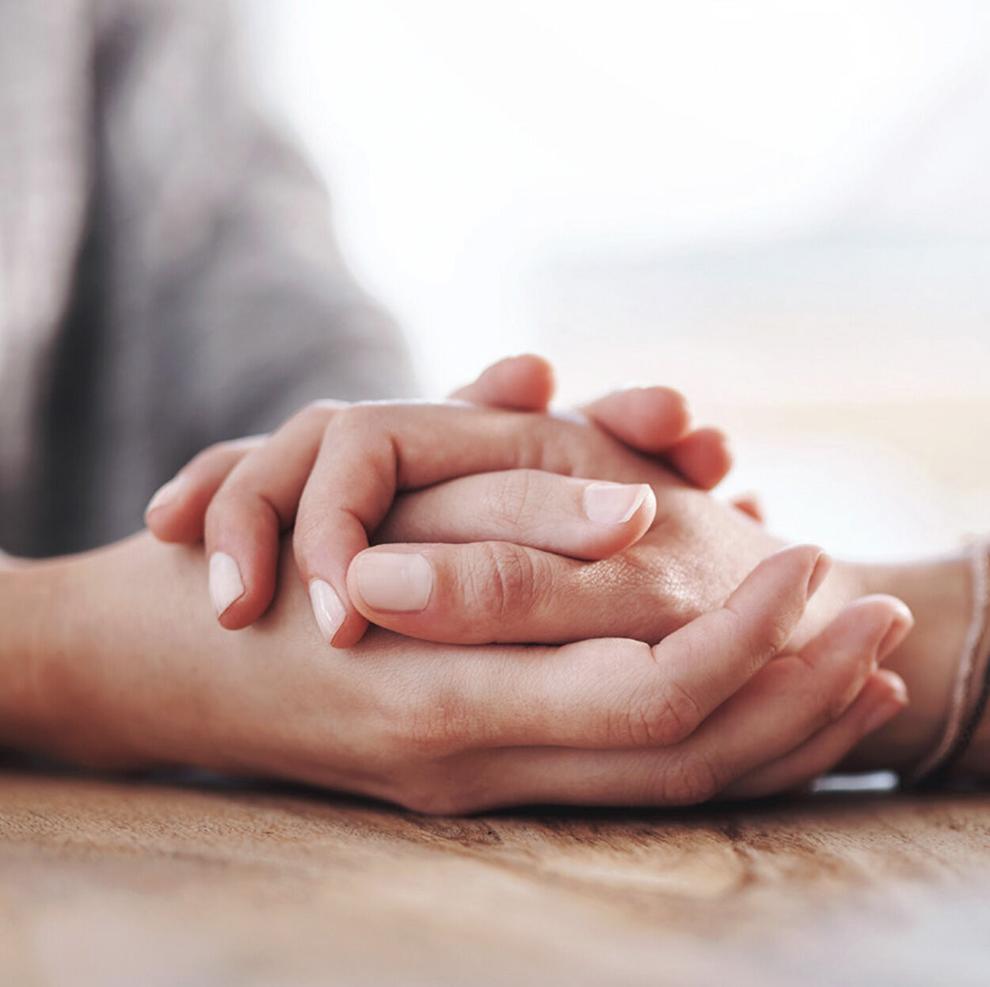 As I write this story, it's just days into the New Year, that oh-so-brief season of hopeful resolution to kick our bad habits in favor of a healthier, happier lifestyle.
But for many of us, those habits — no matter how much we rue them — are sticky. And they're made even more so by the lingering disruptions and setbacks of the COVID pandemic, ongoing inflation, and news reports that drive even the sunniest dispositions to despair.
As pandemic fears heightened, stressed-out parents navigating tele-education, remote workers, and others struggling with isolation and confinement found themselves craving a drink or other forms of recreational or pharmaceutical relief nearly around the clock — and they only needed to cross the room to get it.
Bars, restaurants and web sites offered liquor delivered or to go. Drug dealers found a new clientele and new means of reaching buyers. And social isolation and working from home kiboshed interactions with colleagues, friends and family members who could spot a burgeoning problem.
When substance use turns to dependency, dependency spirals into abuse, or abuse is left untreated, much more than camaraderie or resolve is needed to regain control. And as the pandemic and its fallout settled in for the long haul, addiction therapists and other mental health professionals continue to scramble to treat existing patients, accommodate new ones, and reach people don't know where to turn. Or have no desire for help at all.
"In late 2020 and into 2021, we saw a more than 300 percent increase in referrals to our outpatient clinic and our school-based mental health program," says Carey Jacobsen, MA, LPC, director of clinical services at Wellpoint Care Network. "We've seen an increase in self-referrals, first-time service seekers, parents calling to find services for their children, pediatrician referrals and couples seeking services. The financial impact of COVID has contributed to ongoing housing instability, increased substance use and increased domestic and community violence."
In short, it's an epidemic of miseries as potent and contagious as the virus itself.
"Awareness that substance use has increased significantly in the last two years during the pandemic and resulted in increased death by overdose is essential," Jacobsen continues. "Fatalities attributed to overdoses increased in Milwaukee County by more than 30 percent in 2020. And this impact is felt across all socio-economic, racial, educational and age spectrums, and is not limited to any one group."
Dr. Michelle Maloney, executive director of addiction services for Rogers Behavioral Health, agrees. "Initially, we experienced an increase in patients in all levels of care," she says. "Now we're seeing patients with more acute and severe symptoms, requiring an increased need for higher levels of care. Substance use affects everyone in the family system."
Drink And Be Wary
Though opioid and stimulant abuse commands more headlines, alcohol is still the most commonly used addictive substance in the state, according to the Wisconsin Department of Health Services, in part because booze is legal, widely available, and not just socially acceptable, but encouraged.
While "sober curiosity" — attempting to dry out for a bit or for good — is having a major moment, most Wisconsin adults and an alarming number of minors still choose to imbibe.
The U.S. Centers for Disease Control and Prevention (CDC) lists Wisconsin as third in the nation for the percentage of adults who drink alcohol (64.4 percent), trailing only Washington D.C. (68.7 percent) and New Hampshire (64.6 percent). Plus, Wisconsin adults who do indulge drink more often and have more drinks per occasion than our national counterparts. In fact, 22 percent of Wisconsin adults binge drink at least once a month, and two-thirds of them think it can't hurt them.
Our statewide affinity for booze and boozy gatherings may also explain why more than half of all Wisconsin kids drink alcohol by the time they hit ninth grade. That number jumps to 66.7 percent by the time they're high-school seniors.
And if you're the kind of parent who pours a beer or glass of wine for your teens believing that they should "learn to handle their alcohol" at home, you may want to think twice. Wisconsin youth lead the nation in believing that binge drinking is harmless, while studies show that kids who start binge drinking before age 15 are four times more likely to experience alcohol dependence in their lifetime.
That indifference is running our health and taxing our healthcare system.
 "In late 2020 and into 2021, we saw a more than 300 percent increase in referrals to our outpatient clinic and our school-based mental health program."
Carey Jacobsen,  director of clinical services at Wellpoint Care Network
Unsurprisingly, densely populated Milwaukee County ranks No.1 in the state for both inpatient and ER visits related to chronic alcohol use. Waukesha County ranks third for inpatient visits and 4th for ER visits, and Racine County clocks in fifth for ER and inpatient visits. Dr. Maloney also points to CDC and U.S. Department of Health and Human Services data that shows that the need for liver transplants nationwide is at an all-time high as a result of alcohol misuse.
And it gets worse. According to a January 2022 report released by the Wisconsin Policy Forum, Wisconsin also experienced a nearly 25 percent increase in alcohol-induced deaths in 2020 — 1,077 fatalities up from 865 in 2019 — which marks the biggest single-year increase since 1999.
Even moderate drinkers have cause to be concerned.
"We've experienced many patients who have 'violated their own rules,'" says Dr. Maloney. "Many times, individuals who use substances have rules or rituals surrounding their substance use. This could include things such as 'I'm only going to drink or use after 5 p.m.' or 'I only drink or use when I'm with my friends.' During the pandemic and ongoing, some individuals are drinking or using earlier in the day. We've also experienced individuals changing their substance of choice, as there was a disruption in how or where they acquired it."
Atop that, Maloney says, patients in the early stages of recovery now find themselves besieged with seemingly innocuous new triggers such as the alcohol-tinged smell of hand sanitizer (or those creatively packaged and sold by distillers) that undermine their progress. Most addiction recovery facilities and sober living homes now ban alcohol-based hand sanitizers.
An Illusive And Deadly New Threat
While Maloney and Jacobsen agree that alcohol remains a primary challenge, law enforcement officers, health officials and addiction treatment professionals are now battling a frightening new counterpart to the opioids and stimulants that ignited the nation's ongoing substance abuse crisis.
According to the Milwaukee County Medical Examiner's office, 643 people died from drug overdose in 2021, up from 546 overdose deaths in 2020. Officials expect the final 2022 tally to be even higher.
Alarmingly, almost 80 percent of the confirmed fatalities involved fentanyl, a powerful synthetic opioid painkiller developed in 1959 to treat cancer patients that is 50 to 100 times more potent than morphine.
The U.S. Drug Enforcement Administration (DEA) reports seeing Mexico-based crime cartels adding fentanyl to less-easily produced stimulants to make them stronger and to make supplies go back a decade. Most of the fentanyl that is now being sold on the streets is produced in overseas labs, with China topping the list.
Just 2 milligrams of fentanyl — about the same size as a few grains of table salt — can be deadly. The tiny amount is easily hidden in marijuana or powdered cocaine, methamphetamine and heroin, or pressed into pills passed off as candy or other medications. Most counterfeit pills contain 5 milligrams or more of fentanyl, and, adds the DEA, nearly half of all counterfeits sold on the streets prove deadly.
That, experts say, is why so many unsuspecting recreational and first-time drug users die of overdose. And why, even when people buy drugs from trusted sources, they still may end up with a deadly product.
Many of us picture overdose victims bedraggled and lying in the streets, but the Milwaukee County medical examiner office's technical director Sarah Schreiber recently told the New York Times that most locals who suffer a drug-related death are found at home with their paraphernalia close by.
And while white males still represent the most common local overdose casualty, Milwaukee County data showed that from 2020 to 2021, fatal overdoses increased by 55 percent among Black people, with Black and Latino neighborhoods experiencing disproportionate suffering. "This epidemic is affecting communities of color really hard," Milwaukee mayor Cavalier Johnson told the Times.
Even when opioid use isn't deadly, it's costly on a much broader scale. In a December 2021 article published by the Society for Human Resource Management, the National Safety Council said 75 percent of employers have been directly impacted by workers who take opioids, but only 17 percent feel equipped to handle the situation.
Treating And Tracking A Trend
Jacobsen and Maloney agree that their organizations needed to be exceptionally nimble in managing this new era of mental health therapy. Assessing and testing patients they couldn't see in person, and providing treatment when office visits were prohibitive or forbidden altogether, proved especially challenging.
Ongoing backlogs resulted. According to the American Psychological Association's 2022 COVID-19 Practitioner Impact Survey, six in 10 practitioners no longer have openings for new patients. Nearly half report being unable to meet the demand for treatment, and 72 percent have longer waitlists than before the pandemic. On average, the survey reveals, psychologists report being contacted by 15 or more potential new patients seeking care each month. And 47 percent said they had seen an increase in demand for substance use treatment, up a startling from 43 percent last year.
In many cases, technology became a near-literal lifeline.
A necessity at the start of the pandemic, telehealth has since proven invaluable as health providers learn to maximize their resources. Happily, Dr. Maloney says research conducted by the Rogers Behavioral Health team as it implemented, refined and expanded telehealth offerings revealed that patients not only achieved the same outcomes as when they participated in in-person treatment, but also offered providers a valuable glimpse into their home environments.
"We developed premier virtual care for outpatient levels of care called Rogers Connect Care, which delivers the same evidence-based, clinically proven modalities and contains the same components as Rogers' in-person programs," she says. More than 10,000 patients have used this treatment option since March 2020, she adds.
Technology also offers professionals the ability to virtually connect patients to vital supports beyond their offices. "The pandemic severely limited in-person, community-based meetings, which are critical to the long-term recovery of our patients," Dr. Maloney explains. "The ability to offer virtual meetings was helpful in improving patient outcomes and in connecting [residential treatment patients] to the community in preparation for their return home."
Wellpoint Care Network — formerly known as SaintA, a local leader in meeting the social and mental health care needs of Milwaukee-area youth and their families — was recently awarded a grant from the Substance Abuse and Mental Health Services Administration (SAMHSA) to become a Certified Community Behavioral Health Clinic (CCBHC), only the second such clinic in Wisconsin. Launched in 2017, the CCHBC model dramatically increases access to mental health and substance use disorder treatment, and coordinates community partnerships that are crucial to full and successful recoveries.
According to the National Council of Wellbeing, in order to earn the CCHBC designation, clinics must serve anyone who seeks treatment, regardless of their age, diagnosis or ability to pay. Clinics must also offer crisis services 24 hours a day, 7 days a week, and a comprehensive, rapidly implemented and trauma-informed treatment plan that incorporates all aspects of a patient's required care, so they aren't left alone to navigate multiple healthcare, justice, social service and education systems.
Strictly monitored tracking and reporting allow local, state and nationwide agencies to form a more nuanced and accurate picture of the program's effectiveness and the people and disorders it treats.
"Overcoming barriers [to treatment] starts with the understanding that addiction is a disease and impacts a large number of adults and youth in our community," Jacobsen says. "Providing treatment that addresses mental health and addiction simultaneously acknowledges the interrelatedness of the two." As Wellpoint works toward its new accreditation, Jacobsen says the team has already implemented other key elements of the CCHBC mission.
"Milwaukee is experiencing a surge in suicide rates, with the Milwaukee County medical examiner reporting incidence of suicides tracking 60 percent higher in 2022 than in 2021, and 63 percent higher than in 2020," she explains "As a result, we have increased our risk and safety assessments of every client entering treatment and are training staff on additional risk assessment treatment models. As we move toward becoming a CCHBC, Wellpoint will further expand screening to more specific substance-use screening for all clients entering treatment, which will further identify additional needs for dual diagnosis treatment or other additional supports."
Help-In-Hand Efforts
In 2021, Milwaukee County supervisor Sylvia Ortiz-Velez and Senator Lena Taylor coauthored a resolution to decriminalize fentanyl testing strips, which detect the presence of fentanyl in powders or injectables and can help prevent accidental overdoses. Gov. Tony Evers signed the bill to law in March of last year, setting in motion statewide lifesaving efforts.
According to the Wisconsin Department of Health Services, the first phase of the DHS fentanyl test strip distribution program entails a partnership with tribal nation health clinics, county health and human services departments, county and municipal health departments, and organizations that work with people who inject drugs. Additional outlets will be phased into the program, which is funded by $1.25 million culled from Wisconsin's share of the American Rescue Plan Act of 2021.
In addition, community agencies statewide have distributed more than 134,000 doses of Narcan — a powerful painkiller that can reverse the effects of suspected opioid overdoses — to drug users and their loved ones. And in November, the FDA launched an effort to fastback the production and public distribution of over-the-counter Narcan nasal sprays that could put the rescue drug in each of our pockets.
Locally, these lifesaving programs bolster the county's other substance abuse resources and efforts, including additional or bolstered Access Clinics, mobile crisis teams and residential facilities.
Help Yourself
What's step one if you're uncomfortable with your substance use, or realize it is negatively impacting your home, social and/or work life? Dr. Maloney suggests asking yourself the following questions:
Are you using more or longer than you used to?
Have you tried to cut down and are unable?
Do you have cravings or preoccupation with acquiring the substance?
Have you withdrawn from family, friends, hobbies or other social activities?
If the answer to any or all is yes, Dr. Maloney says the next step is starting a conversation — no matter how scary or embarrassing it might feel — with someone you trust, be they a loved one, a spiritual leader, your primary care or other physician, or a counselor. If you are concerned for a friend, simple questions such as 'I've noticed you've have been isolating lately — what's going on? What can I do to help?' can launch a lifesaving conversation.
If you're certain you need help, but don't know where to begin, Maloney suggests asking your primary physician for an appropriate referral, dropping in on a community-based support meeting or calling your insurance company to see who is in your network. Taking your time to find a professional or program that will truly motivate you to success is just fine, too.
"Be open about your needs and your goals so that others can help you," Maloney stresses. "The right recovery program makes individuals feel safe to express their needs while challenging them and holding them accountable to achieve their goals." MKE
---
Saving Sprays 
The FDA hopes to fast-track over-the-counter Narcan spray to ease the overdose crisis.
What if each of us could be a potential lifesaver in an overdose crisis? That ability could be just around the corner if the U.S. Food and Drug Administration (FDA) gets its way.
In mid-November, the FDA published an online notice encouraging drugmakers who make naloxone — better known as Narcan — to contact the agency immediately in the hope of switching nasal-spray forms of the lifesaving drug from prescription-only to over-the-counter. The move would allow doses of the drug, which counteracts the effects of opioid overdose, to be slipped into purses, pockets, medicine cabinets and glove compartments, and reduce the need for paramedics and law enforcement officers to arrive in time to prevent fatalities.
Available as an injection to doctors and paramedics since 1971, naloxone only works on overdoses caused by opioids, a family of drugs that includes prescription painkillers like oxycontin, fentanyl, methadone, and Vicodin, as well as street drugs like heroin. In 2015, the U.S. Food and Drug Administration (FDA) approved the use of naloxone nasal spray for the emergency treatment of known or suspected opioid overdoses, allowing untold lives to be saved by medical personnel and — crucially — law enforcement officers, who are often the first responders to a crisis.
Proponents of the plan say that, while it's important to note that naloxone will not reverse overdoses resulting from non-opioid substances such as cocaine, benzodiazepines or alcohol, Narcan is safe enough that it will not harm those victims. And in the cases of multi-drug overdoses, Narcan removes the effects of any opioids and potentially lessen its impact or prevent fatality.
Emergent BioSolutions tentatively hopes to have the first publicly available OTC Narcan spray on shelves by March 23 of this year.
#
Spotting SUD
According to Wellpoint Care Networks Director of Clinical Services Carey Jacobsen, signs of substance use disorder to watch for adults include:
Increased usage
Inability to control behavior due to misuse
Negative impact on relationships with friends, family or work
Continued use despite harmful consequences.
In adolescents, you may notice:
Changes in friend groups
Increased or decreased social interactions
Increased absenteeism and truancy
Deterioration of physical appearance and personal grooming. 
Signs of overdose
Pinpoint pupils
Shallow or no breathing
Blue or gray lips and fingertips
No response to pain stimuli — a pinch or firm pressure applied the sternum
Gurgling or wheezing
Critical Connections
Wisconsin Addiction Recovery Helpline: Dial 211 or visit addictionhelpwi.org
Where to find fentanyl test strip sites: dhs.wisconsin.gov/opioids/facts.htm#fentanyl
Locations where Narcan is available: dhs.wisconsin.gov/opioids/safer-use.htm#Narcan
Confidential treatment finder: findtreatment.gov
Mental Health Emergency Center: mentalhealthmke.org
#
In the Pink (Cloud)
Picture this. You've successfully given up alcohol for a few weeks now. The worst of your withdrawal symptoms have eased and you're actually on top of the world, thinking clearly, sleeping well and feeling great.
So what's all this fuss about the agonies of recovery?
Could be that you have arrived in what addiction recovery experts call "the pink cloud" (or pink cloud syndrome), a short-lived euphoric phase or rosy outlook that those experts know can be a double-edged sword. While the positive and powerful feelings may encourage people to continue their recovery program, the inevitable return to the bumps and bruises of everyday life may feel even more painful, hastening relapse.
Not everyone experiences pink cloud syndrome, or experiences it in the same way, but let's start with the good stuff. Experts agree that common proactive feelings include:
• feelings of extreme joy and hopefulness
• newfound serenity and positive emotional awareness
• increased commitment to healthy lifestyle changes
• optimism about the recovery process and confidence in your ability to complete it
After subjecting your body to years or decades of chemical abuse, those awesome feelings and their positive impact on your relationships, productivity and ability to enjoy life make it easy to ignore the inescapable fact that long-term recovery always takes hard work. And the pink cloud always gives way to reality — managing work and household responsibilities, nurturing repaired relationships with loved ones and coworkers, and staying committed to your treatment program.
So what can you do to prolong the positive aspects of the pink cloud and prepare for its inevitable recession?
According to American Addiction Centers, the first step is letting your treatment professionals or other support systems know you're experiencing extreme good feelings that you know are not realistic in the long-term.
Frequently remind yourself of specific instances when drinking caused you illness or embarrassment, or cost you a job, project, promotion or relationship and how much you'd hate to return to that lifestyle. And most importantly, use your current energy and upbeat feelings to prepare for the tough stuff that lies ahead in your recovery process and a return to the rigors of normal life.
Set small, manageable goals such as establishing a regular weekend chat or coffee date with a supportive pal, or a simple exercise or meditation routine. Set a regular bedtime and stick to it, and learn to create easily crafted healthy dishes and non-alcoholic sips that you really enjoy.
Then give yourself permission to take it a day at time, recognizing that every last one of us suffers bad days and bad moods and you really — no matter how lousy you feel — have the power to turn it around.