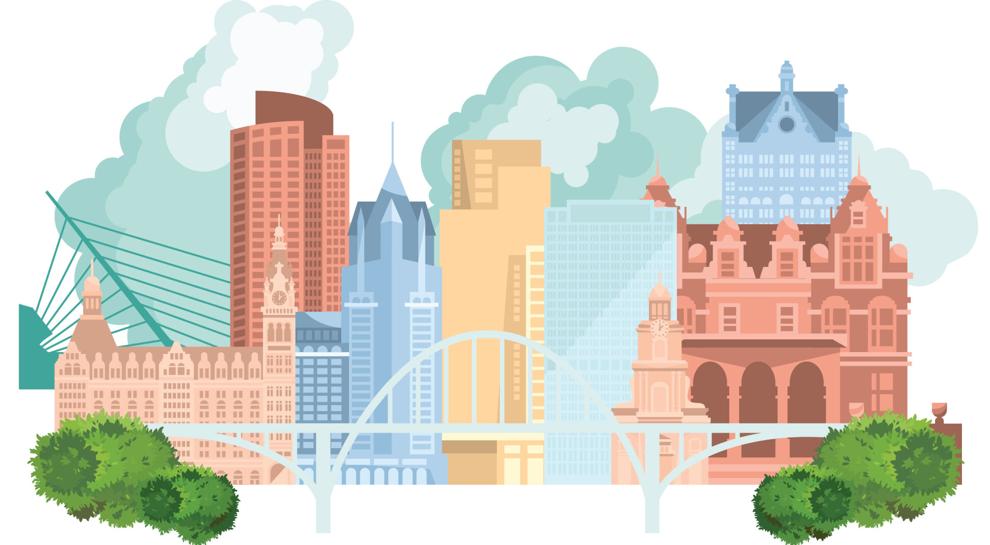 Circling the block to find a parking spot close enough to home so she didn't have to navigate an icy sidewalk with her baby in tow is just one part of daily life in Chicago that Katie Walsh does not miss. Since moving to Whitefish Bay in 2020, her daily life has changed dramatically. 
"Our block is full of kids that our kids can play with and fellow parents that are friendly and fun," says Walsh. "It's also a lower cost of living, which is a huge plus and gives us some financial freedom and ability to do more as a family." 
Most people moving from Chicago agree that life in general is easier and more efficient in Milwaukee. The burgeoning downtown is just a 20-minute, traffic-free commute from most surrounding suburbs, much different than Chicago commutes.
Walsh grew up in Milwaukee, so she knew about the good school districts and strong sense of community in the North Shore area. "Once we had our second baby, we were craving more space, a yard, and a quieter, safer neighborhood," she explains. "It also provides us with enough of the city element we enjoy while also being closer to nature and other places we like to visit like Madison and Door County."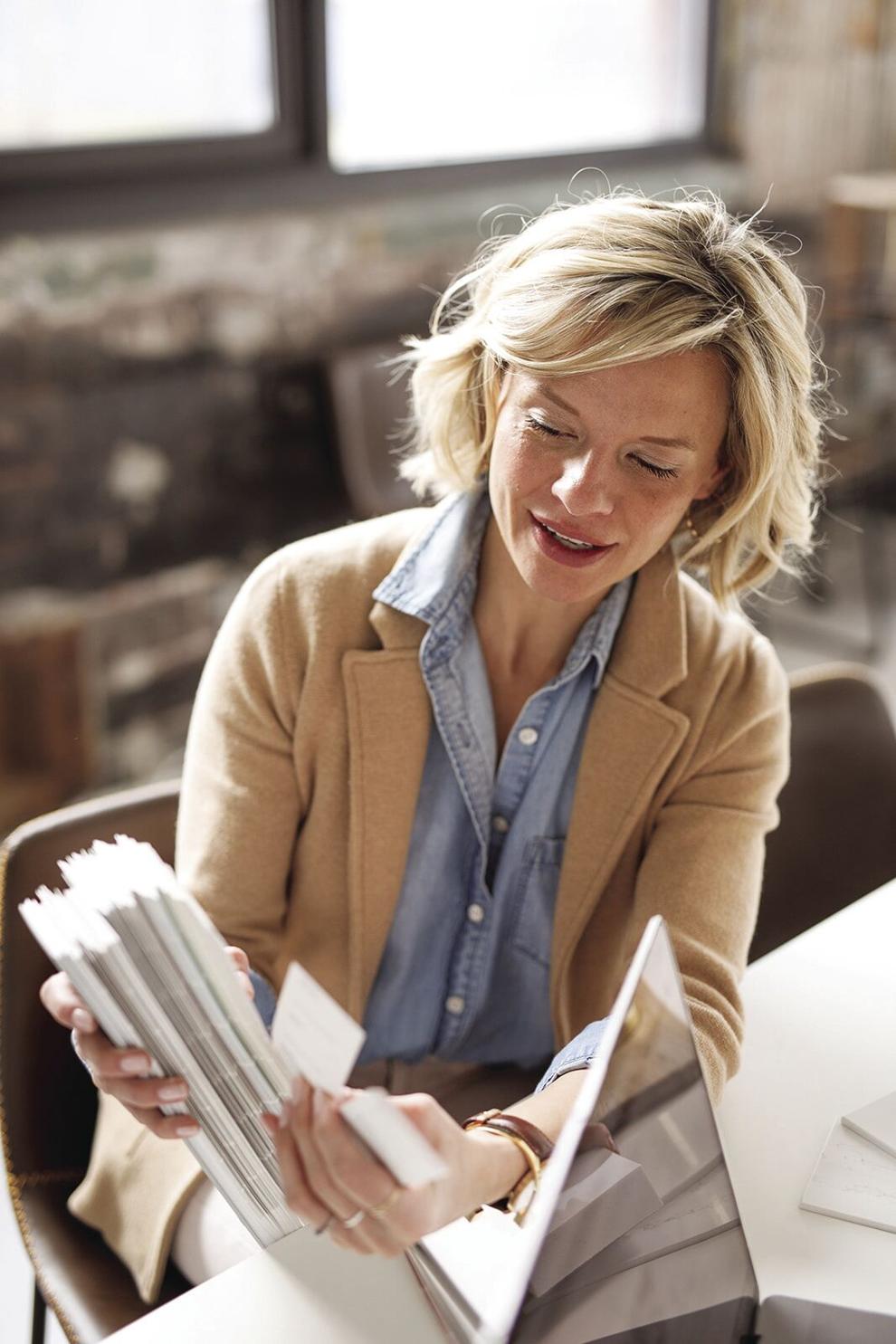 Home Advantage
Buying a home on the cusp of an economic downturn can be a daunting investment, but the COVID pandemic has forced many Americans to re-evaluate their lifestyles and values. People are spending more time at home, so they're investing more in their homes. 
Of the top 10 cities that have seen the biggest increases in home prices since the pandemic, Milwaukee ranks fifth, according to home renovation lender Renofi. In Milwaukee, prices increased nearly five percent during the seventh-month time period from March to September 2020. 
And according to the Greater Milwaukee Association of Realtors (GMAR), home sales in the four-county Milwaukee area were 1,927 in November — well above the expected total of 1,500. If the number of units available doubled, the association said in a news release, the current market could easily absorb them.
North Shore Realtor Ginger Lazovik with the Elsafy Group of Shorewest Realtors noticed the trend of couples moving to Milwaukee from Chicago over the past couple of years, but has seen an acceleration during the COVID pandemic. 
"People are typically doing one of two things: seeking a lake home and tons of space out in Lake Country or looking to replicate the urban feel in the North Shore," she says. 
Data from the Greater Milwaukee Area Realtors Association (GMAR) shows that home sales in Milwaukee are up 28 percent from September 2019. Luxury sales are up 75 percent from October 2019, and there has been a 47 percent increase in homes sold in less than 30 days. Mike Ruzicka, president of the GMAR, says that there has actually been an overall lack of inventory in Milwaukee since 2016.
A Change of Space, Pace and Place
With more people working at home, ex-Chicagoans moving to Milwaukee have different priorities for their new home. Lazovik says that the home office or extra bedroom to turn into an office is at the top of everyone's wish list.
"Chicago families are getting about double the square footage and are typically upgrading from a condo when they buy a home in Milwaukee," says Lazovik. "They don't want to renovate and are buying homes that are in move-in-ready shape, even if that means giving up a little bit of space. They also enjoy having their own outdoor space and in the North Shore, the yard sizes are more manageable for someone coming from a condo."
Shorewest realtor Jim Schleif agrees that people coming from Chicago are looking for a change of pace. "Chicagoans are attracted to Milwaukee because of the beauty of the state, quality of the arts and parks, and the ability to get more house for the money."
Natalie Boo moved to Milwaukee from Chicago with her husband and two-year-old son in November. They had wanted to move somewhere where they could plant roots and the COVID crisis sped up the relocation process since she and her husband were both working from home. They liked city life and being close to a lake, so after visiting Milwaukee's North Shore, they took the leap, upgrading from a townhouse to a four-bedroom home. Boo found Lavozik from the recommendations of the Whitefish Bay Parents Facebook group to assist with the relocation.
"Milwaukee has the best of both worlds — a fun downtown with restaurants and shops, and a quick drive to residential areas with small-town charm," she says.
Walsh was surprised by how much Milwaukee has changed since her youth and can't wait to tap into the many different events. "Even now, people and businesses have been so resilient and have pivoted in creative ways. I love all the small businesses catering to children that offer more than just a singular experience. I feel like it's much easier to get involved here and be connected to your community."
Walsh's husband Dan is originally from Chicago and says he's pleasantly surprised at the polite and warm people here in Milwaukee, but hopes the Greater Milwaukee area continues to evolve and attract startups. "Chicago has a very vibrant industry for young professionals," he says. "The career options there are endless."
Ruzicka says that the last time Milwaukee had an influx of people from Chicago was in 2007 when they were snapping up condos in the Third Ward left and right. 
"Any time we're able to attract people from outside the area, it's a plus," Ruzicka says. From an economic standpoint, it, of course, helps our city grow, but culturally, it's also beneficial as they bring new ideas." 
He admits that it generally takes people a long time to recognize an area is "up and coming," so all the work that city leaders have been doing over the past 30 years is coming to fruition. "There is a lot of positive synergy going on right now," Ruzicka says.
When that can happen even during a global pandemic, that's a true test of a genuinely desirable place to live. MKE