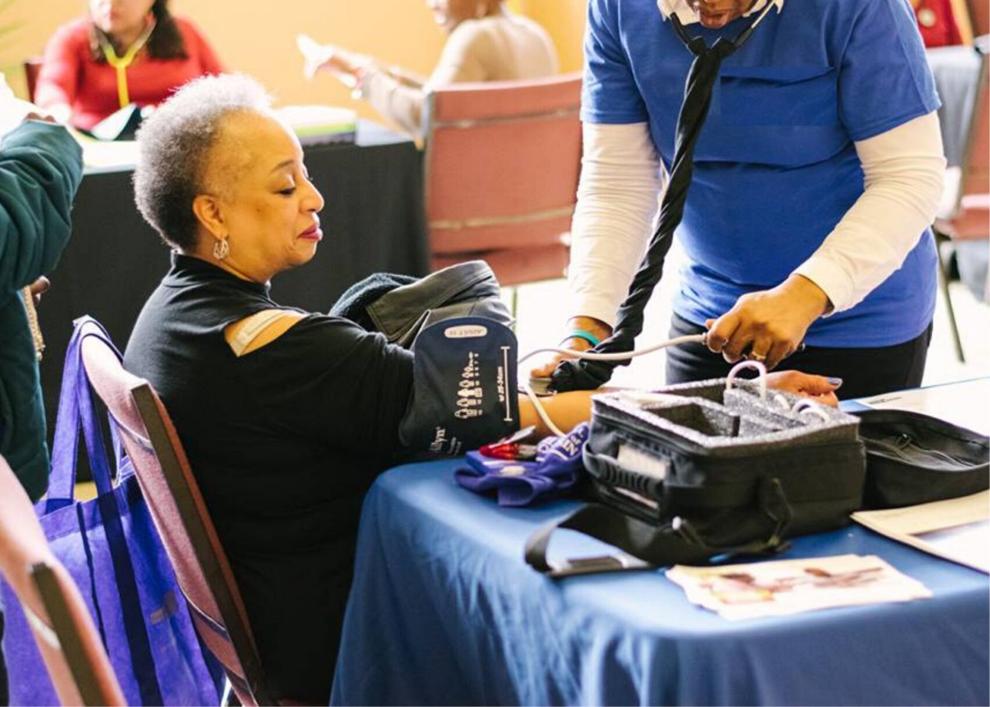 High blood pressure (HBP), or hypertension, impacts more than 120 million U.S. adults. In fact, in Milwaukee alone, there are enough adults with uncontrolled HBP to fill the Fiserv Forum more than 10 times over. 
In most cases, there are no obvious symptoms, making HBP truly the "silent killer." You may feel fine, but high blood pressure could be quietly causing damage to your blood vessels and putting you at greater risk for heart attack and stroke, as well as raising your risk for suffering severe complications from COVID-19. 
Along with other social determinants of health, the American Heart Association is actively addressing high blood pressure control to achieve our 2024 impact goal: "By 2024, the American Heart Association will champion health equity by advancing cardiovascular health for all, including identifying and removing barriers to healthcare access and quality."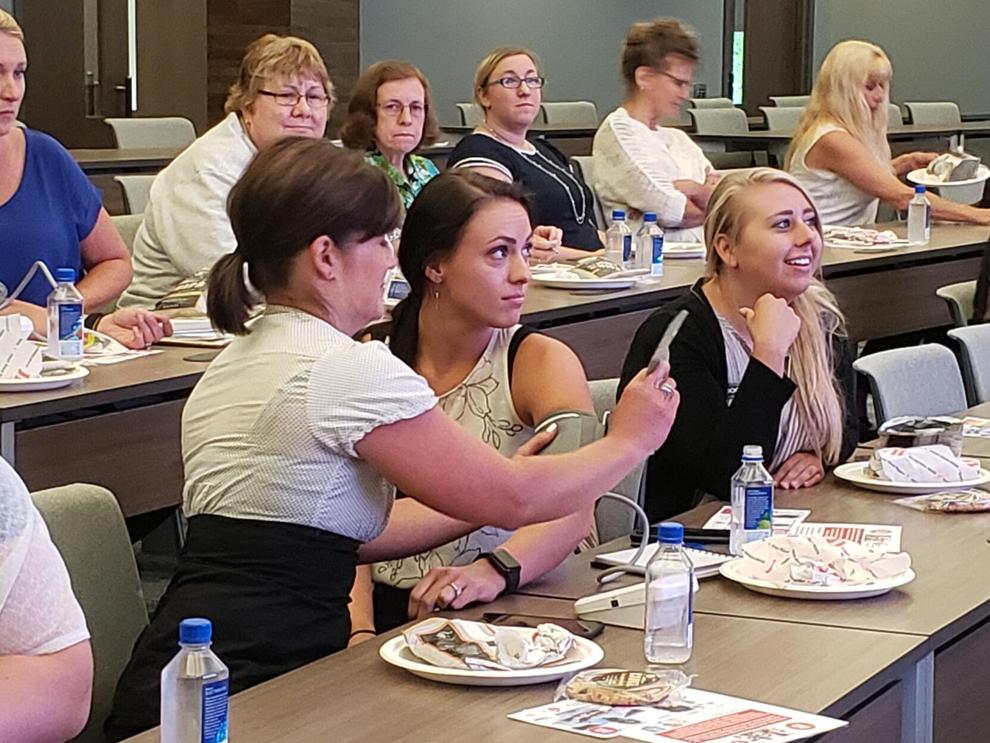 Controlling Blood Pressure 
It's important that you know your blood pressure numbers, monitor them closely and, if they're high, work with your healthcare provider to control them and manage your risks. Certain physical traits that you cannot control may put you at increased risk for high blood pressure. A few of the common hereditary and physical traits that may impact your risk include:
• Your family history
• Your age — The older you are, the more likely you are to have high blood pressure
• Your gender — Men are more likely to develop hypertension before age 64 and women are more likely after age 65
• Your race — African Americans tend to be more at risk for developing HBP. 
At the same time, there are many things that you can do to help lower your blood pressure. These lifestyle changes can reduce your blood pressure by anywhere from 5-10 mm hg, reducing your risk of heart attack and stroke by 20 percent or more!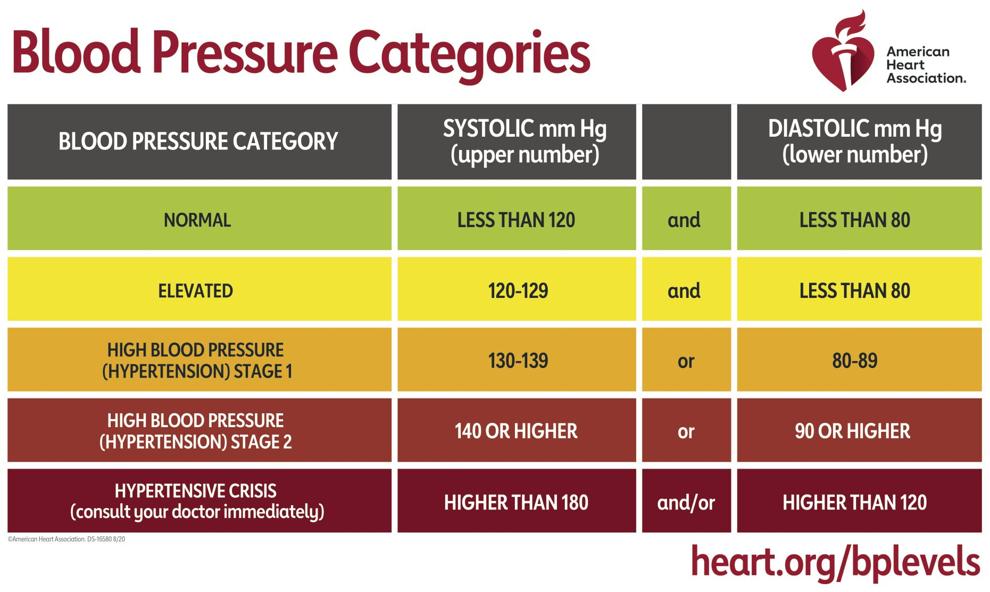 Here are some places to start:
• Eat a well-balanced diet: Incorporate the DASH (Dietary Approaches to Stop Hypertension) eating plan, which includes foods that are low in sodium, saturated and trans fats and sugar, and rich in whole grains, nuts and legumes, and fruits and vegetables. 
• Enjoy regular physical activity: Adults should be getting 150 minutes of physical activity per week to help lower their risk for hypertension, heart disease and stroke, and to improve sleep quality, cognition and overall well-being.  
• Quit smoking: Tobacco use can cause your blood pressure to temporarily increase and can contribute to damaged arteries. 
• Manage stress: Too much stress may contribute to increased blood pressure and it also encourages behaviors that increase blood pressure. 
Don't Die of Doubt
It's also important to listen to your body: If something doesn't feel right, don't hesitate to seek help. Strokes, heart attacks and hypertensive crises have not stopped during the pandemic. If your blood pressure rises quickly to 180/120 or greater, and you begin to experience chest or back pain, numbness or weakness, loss of vision, or difficulty breathing or speaking, call 911 immediately. Don't ignore symptoms or hope that they will go away; every second counts when it comes to cardiovascular emergencies.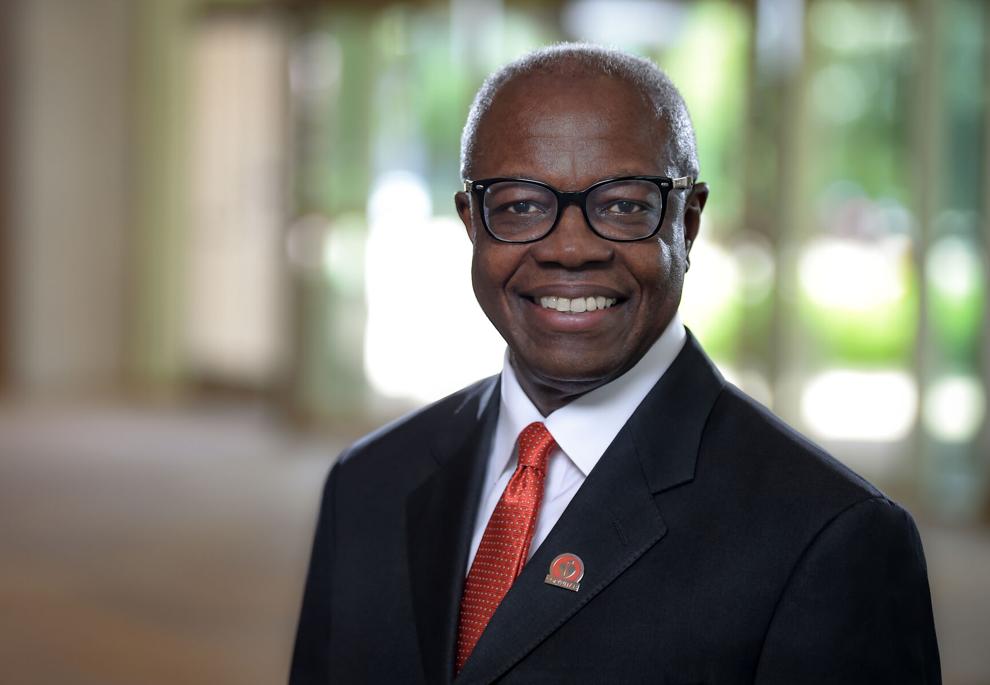 Local Resources 
As a cardiologist and volunteer for the American Heart Association (AHA), I know how crucial it is for our community to receive education and resources that will make a meaningful impact on their overall health. Locally, the AHA is working hard to increase access to quality blood pressure measurement and knowledge for providers and at-risk individuals. 
One of the ways that we are addressing this issue is by working with dozens of local clinics to improve their clinical practice through the "Target: BP" program. "Target: BP" helps clinics improve blood pressure control rates for their patients, with a particular emphasis on reaching at-risk populations and creating greater healthy equity. You can find more information at targetbp.org.
The American Heart Association is also working in both clinical and non-clinical settings across Milwaukee to help facilitate self-monitoring blood pressure programs and provide resources to employers, churches, and other organizations, through its "Check. Change. Control" program. 
Finally, the AHA advocates for policies that support access to better nutrition and physical activity, limit tobacco use and create a culture of health. Your voice can help these efforts at yourethecure.org. I also urge you to maintain good vigilance while taking advantage of all public health measures to succeed in the fight against COVID-19.
For more information and resources about managing your blood pressure or to get involved with the American Heart Association's local work, addressing our city's blood pressure needs, please visit www.heart.org/milwaukee.
Dr. Ivor Benjamin is Director of the Cardiovascular Center, Medical College of Wisconsin and is Past President of the American Heart Association. MKE