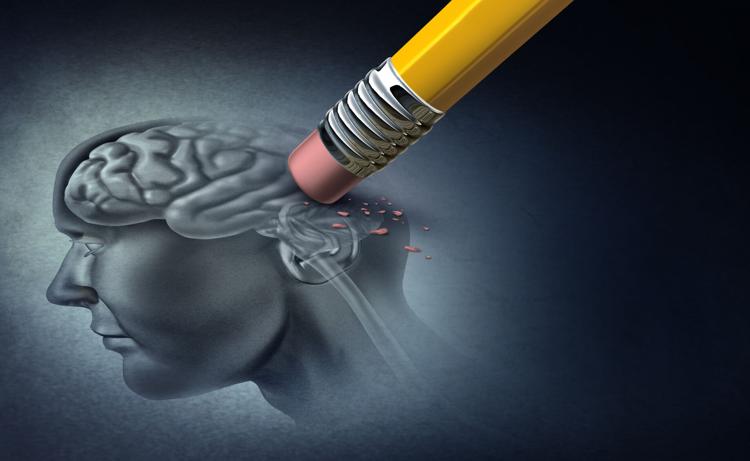 One of the world's most insidious maladies is a focus in the Milwaukee health community. 
Alzheimer's Disease (AD) is the sixth-leading cause of death in Wisconsin; it's estimated that more than 2,400 deaths per year in the state are caused by AD.
The social and financial impact of Alzheimer's research is potentially enormous. The Wisconsin chapter of the Alzheimer's Association, based in Milwaukee, estimates Wisconsin AD patients require 195,000 caregivers, along with 223 million hours and $2.9 trillion in total value of unpaid care.
Alzheimer's misconceptions
 "AD is not something that comes out of the blue sky and hits you," says professor of Neurology, Pharmacology and Toxicology Dr. Piero Antuono of the Milwaukee's Medical College of Wisconsin. Antuono is a member of the Alzheimer's Association Wisconsin Chapter Board of Directors and the chair of the Medical/Science committee, and is a noted physician specializing in Alzheimer's/dementia. 
"Even if you have a first-degree family member with the disease, like I do, it doesn't mean we are condemned to get it," he says. "Baby boomers in their late 70s and 80s show a decline in AD incidence of the disease compared to the previous generation 30 years ago. They likely exercise more, smoke less and have a better education than the previous generation. Therefore they have more brain reserve, which allows them to live longer and delay the onset of AD. Lifestyle choices may affect the chance of getting the disease."
In the mid-1800s, the average life expectancy was 38-45 years — and it hadn't changed much in the previous 1,000 years. Since the advent of the Industrial Revolution in the late 1800s and all its accompanying benefits in tools, science, education, housing and development, we're living longer.
"But our bodies have not changed evolved much in the last 100 years," Antuono says. "The brain is not programmed to live 80 years, and so it fails. The success of longevity has come at the expense of causing uncommon diseases to become more common."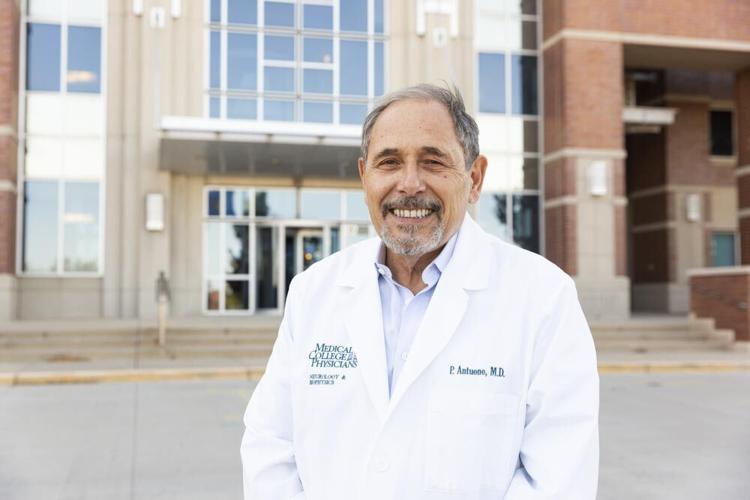 Ongoing AD research in the Milwaukee area
The Medical College of Wisconsin has been a leader in state studies. Ongoing research at the MCW started in 1985 and has developed in different directions, Antuono says. In addition, the Alzheimer's Association of Wisconsin is based in Milwaukee, and Antuono is part of the scientific advisory board. "We meet on a regular basis to discuss local and national issues which can affect local research," he says.
One critical aspect is finding pre-AD patients to participate in clinical trials, Antuono says. "Finding individuals at risk before clinical symptoms appear is an important area of research, because we know that therapies need to be implemented before symptoms appear," he says. "When the first senior moment appears, the brain is already full of AD pathology: bamyloid and tau proteins. It's one reason why we still don't have a pharmacological valid intervention — we intervene too late in the disease."
Local and national research is focused on testing new therapies for AD, the use of functional magnetic resonance imaging (fMRI) for pre-clinical diagnosis AD identification, and the effect of electrical stimulus to the memory portion of the brain in patients with early onset of dementia.
One advantage for local research is access to a high-grade fMRI scanner. "Milwaukee has one of the few 7-Tesla MRI machines in the country — most MRI have a power of 3 Tesla," Antuono says. Approved to use nationally in 2017 by the FDA, the 7-Tesla MRI provides much higher levels of detail in brain scans.
In the fMRI study, Antuono and Shi-Jiang Li from the MCW's Department of Neurology and Biophysics are involved in a study using fMRI techniques to monitor early changes occurring in AD. Those changes may precede the onset of clinical symptoms by more than 10 years and would help detect very early signs of potential dementia.
Other studies in the Milwaukee area include:
• An upcoming three-month study is looking into the use of a FDA-approved drug to normalize brain hyperactivity in at-risk patients.
• A neurosurgical treatment study researches the use of deep brain stimulation in people with early AD. A surgically implanted device (similar to a pacemaker) delivers mild electrical pulses to precisely targeted areas of the brain to stimulate memory; the treatment is currently approved in Europe and being evaluated by the FDA. A form of "deep brain stimulation" is used today to treat Parkinson's, obesity and depression.
• Behavioral studies examine the brain's ability to process grief and loss of emotional circuitry in AD patients. 
• Drug trials in Waukesha run by Dr. Cary Kohlenberg hope to identify potential treatments for abnormal psychiatric symptoms in AD ("This is an important part of the management of AD, because although declining memory is an important symptom at the time of the diagnosis, managing behavior symptoms are a major concerns for caregivers and physicians alike," Antuono says). 
• A UW-Milwaukee study led by psychology professor Dr. Karyn Frick looking at an estrogen-based approach for a pharmacological treatment of memory. 
Other methods to help detect AD
AD researchers are looking into other approaches to combat the disease. 
A blood test, when combined with PET scans and clinical variables such as age and the presence of the APOE-4 gene, appears to be able to identify people at future risk for AD. "We're close to a blood test for the diagnosis of AD risk for dementia in normal people," Antuono says. (The APOE-4 gene is considered a risk factor gene because it increases the odds of developing AD and has been linked to an earlier age of onset, according to the National Institutes of Health.)
While not at the standalone detection stage quite yet, artificial intelligence (AI) — specifically the way people use apps — can be part of the suite of factors used to help detect AD, along with genetics, brain scans, physical/medical conditions, behavioral symptoms and demographics. "For instance, even without AI, we can see changes in a person's language, vocabulary and sentence structure years before symptoms appear," Antuono says. 
Long-term, AI and the ability to aggregate usage data on specific apps can help track some of these subtle adaptations: "Due to the visuo-spatial skills which decline in AD, the way people use apps like Google Maps can potentially detect changes over time." In other words, if someone's beginning to punch in directions to places they've visited hundreds of times, AI can track the onset of a cognitive change in a specific individual.
Tips to prevent AD and dementia
Like other diseases, being proactive about your health Antuono may help mitigate AD risk, Antuono says. 
Better diet and exercise is a prime recommendation to help prevent heart disease, hypertension, diabetes, kidney and liver disease, and Antuono says the same approach can help prevent Alzheimer's as well. 
"A healthy lifestyle can reduce the risk of contracting AD by 33 to 40%," he says. 
As best as possible, try to avoid: 
• Excessive alcohol intake
• Preventable head injuries (buckle up when you're in the car)
• Obesity
• Midlife untreated hypertension and elevated cholesterol
Hearing loss, diabetes, and even air pollution ("it's a cause of chronic brain inflammation") are factors in development of the disease, he says.
"So let's protect our brain reserve while we're aging," Antuono says. "This way we will become old and still remember what we did."
The WRAP study
One other major AD study is taking place throughout the state, and it promises to make a huge impact locally. Today more than 1,500 participants — 227 of them from the Milwaukee area — are enrolled in the Wisconsin Registry for Alzheimer's Prevention (WRAP) program monitored by the Wisconsin Alzheimer's Institute (WAI). Founded in 2001, it is the world's largest study of its kind that follows individuals overtime to learn about biological, health and lifestyle factors that affect the disease. Many participants have been in WRAP for more than 17 years.  
"Communities of color are at 1.4 to 2 times greater risk of developing the disease and are generally underrepresented in research and in the groups involved in receiving services for dementia," explains Nia Norris, the assistant director of the Wisconsin Alzheimer's Institute Regional Milwaukee Office, noting that AD hits especially hard in Milwaukee's Black community. "There's an emphasis and a need to increase African American and Latino community participation due to the increased risk of dementia for both populations. It's a priority for us. Retention of research participants in WRAP is vital to unlocking the answers of why communities of color are at a higher risk of developing the disease."
The WAI Regional Milwaukee Office conducts research visits at the Aurora Sinai Outpatient Health Center at 1020 N. 12th Street as one of three sites for the WRAP study. "We've recently partnered with the Medical College of Wisconsin to offer MRI biomarker research visits to our participants as another component of WRAP," Norris says. Beyond the research, the office — which has received national recognition for its work — provides comprehensive services and support for those with dementia, their families, and caregivers.
Milwaukee is playing a pivotal role in researching AD. New comprehensive studies and trials provide hope that help is on the horizon to diagnose and treat the dementia early.   MKE