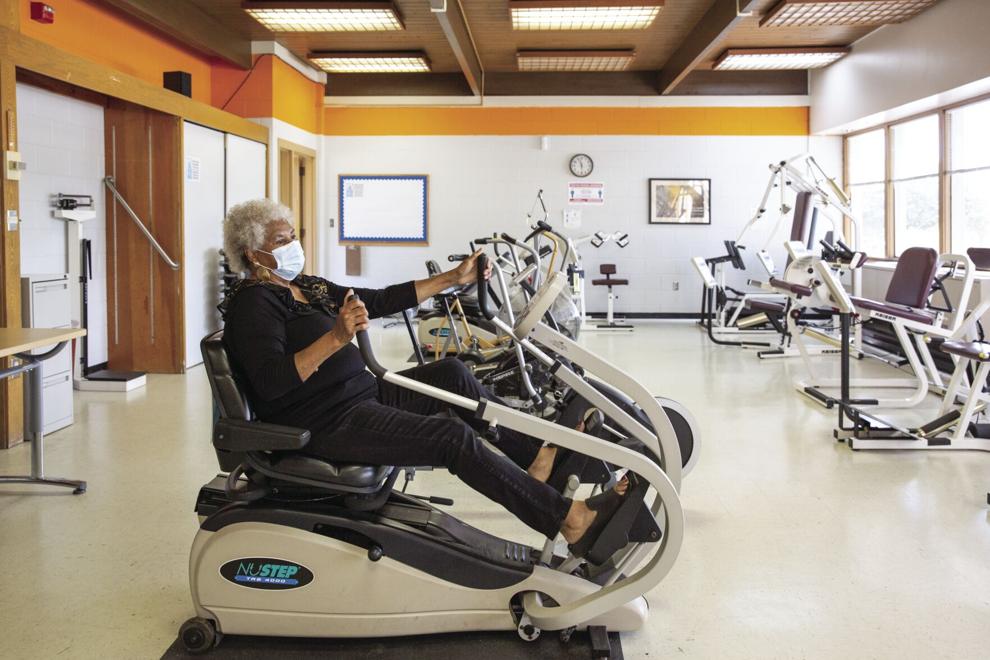 After retiring in 2009 from her 40-year career in the insurance industry, Milwaukee's Bobby Thompson continues to enjoy an active and fulfilling life. Like more than 75 percent of Americans, according to a recent AARP survey, Thompson expects to remain in her own home as she celebrates all the birthdays to come. 
Is that a realistic expectation? Experts in aging say the answer depends on a number of factors, such as her health and access to services that can help her to continue to live independently as time goes by. Currently 27 percent of adults over 60 live entirely alone, compared with 16 percent of seniors around the globe, according to a study by the Pew Research Center.The same study showed that senior women are far more likely than senior men (20 percent  vs. 11 percent) to live in solo households, explained in part by women generally living longer than men and  having life partners who are older.
"If I were to leave my home, I just wouldn't be my true self," Thompson says. "I could not be self-assured, and I just couldn't be all those things I am today. I love being a senior in my own home."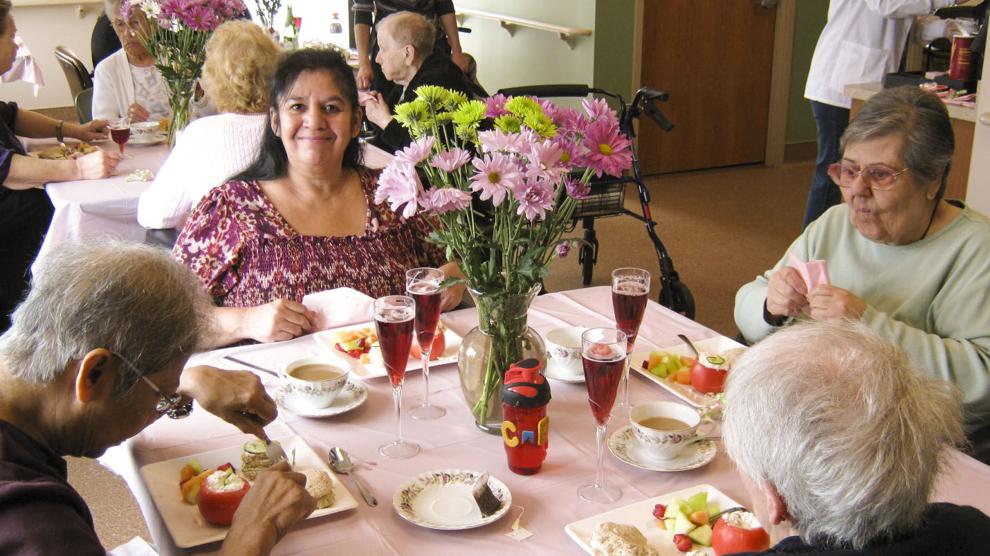 At her job, Thompson supervised more than a dozen staff members and was known as a "people person." She often worked long hours to ensure her projects were done on time. When she retired, though, she wanted to see what it was like to take life easy. At first, she spent lots of time relaxing on her patio.
"I laid around for a few months and gained 10 pounds, so I made a few phone calls and decided I wanted to do some volunteer work," she recalls. "I missed being around people."
The Washington Park Senior Center staff welcomed Thompson with open arms. She enrolled in one of the center's exercise classes to shed those excess pounds, and soon became an instructor in the hand-weights class. She found lots of new friends, too, bringing them treats to share and decorating the center's display cases with seasonal themes to encourage the seniors to share happy memories.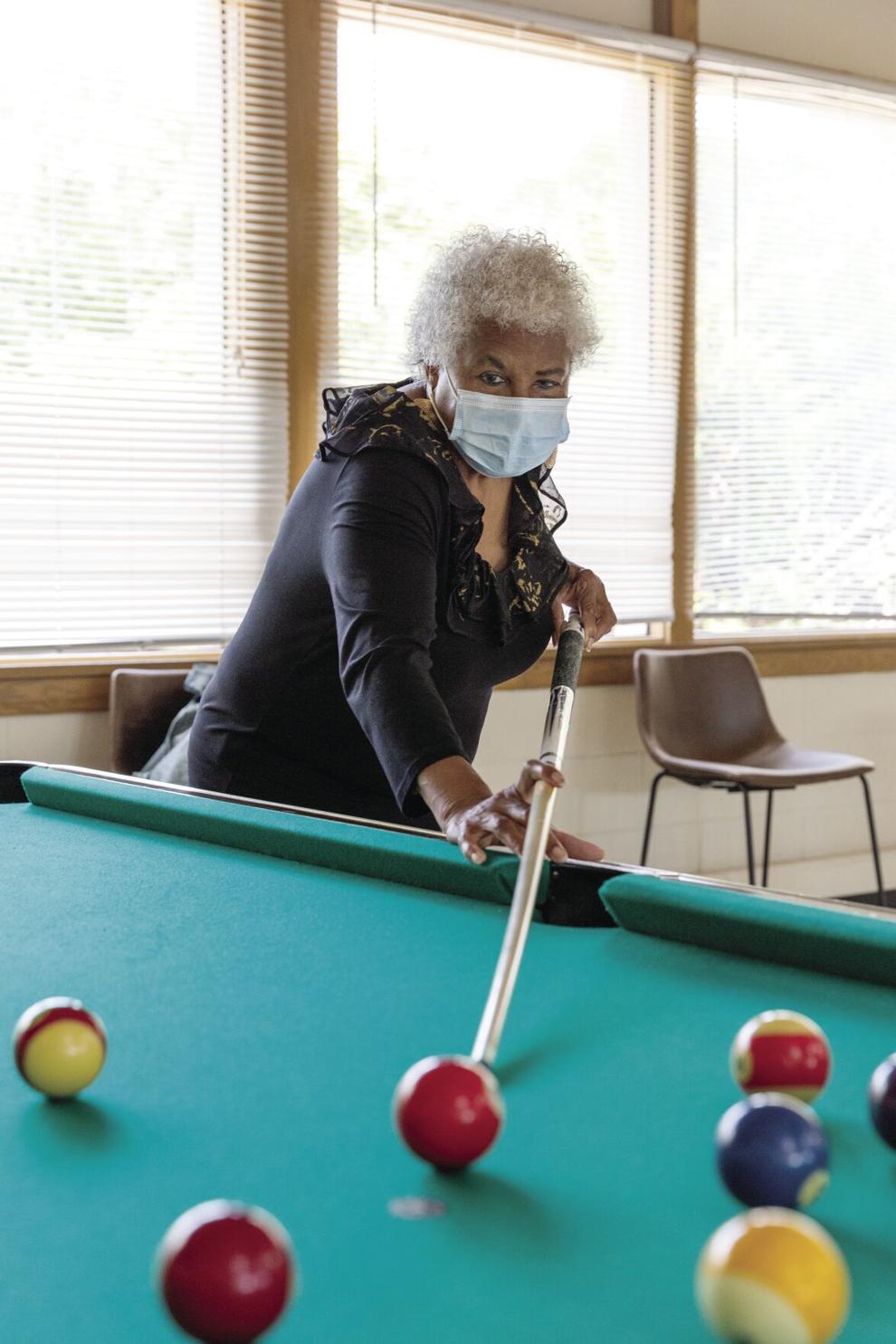 Looking for new ways to keep the Washington Park participants engaged and excited about coming to the center, Thompson organized an annual "60+ Fashion Show" featuring center participants as the models, and updated the center's Black History Month activities. Her work at the center, along with the volunteer hours she contributed to her church and her neighborhood, earned her a place in the Milwaukee County Senior Citizen Hall of Fame in 2016.
Thompson has kept in touch with Washington Park seniors who haven't returned to the center since its reopening in May under COVID-19 precautions. She asks how they're doing and lets them know they're missed. "My concern right now is they get isolated, and if they are isolated too long, they may not want to come back out. If they don't get back out there, they're going to end up in depression," Thompson explains.
ADRC: Ready and Happy to Help
In addition to senior centers like Washington Park, there are many services available to support older adults who want to stay in their own homes, says Jon Janowski, interim director of the Milwaukee County DHHS Division on Aging. However, many seniors and their families don't know what's available or which services might be a good fit for them.
"I've been with Milwaukee County for nine years, and I heard that nine years ago. And in a survey we just completed, it clearly comes out of the data," Janowski says. "We had over 1,000 seniors respond to the survey, and the No. 1 theme is they want access to all these services, but don't know how to get to them."
There is a way to find the answers, though, and all it takes is a phone call to the Milwaukee County Aging Resource Centers, part of the county's Aging and Disability Resource Center (ADRC). Funded by the state, ADRCs help seniors and people with disabilities and their families learn about the service options available to them. Janowski notes that the purpose of the Aging Resource Center (ARC) is to help older adults "to remain independent, active and living healthy lives. All the services we either directly provide or coordinate are aimed with that goal in mind."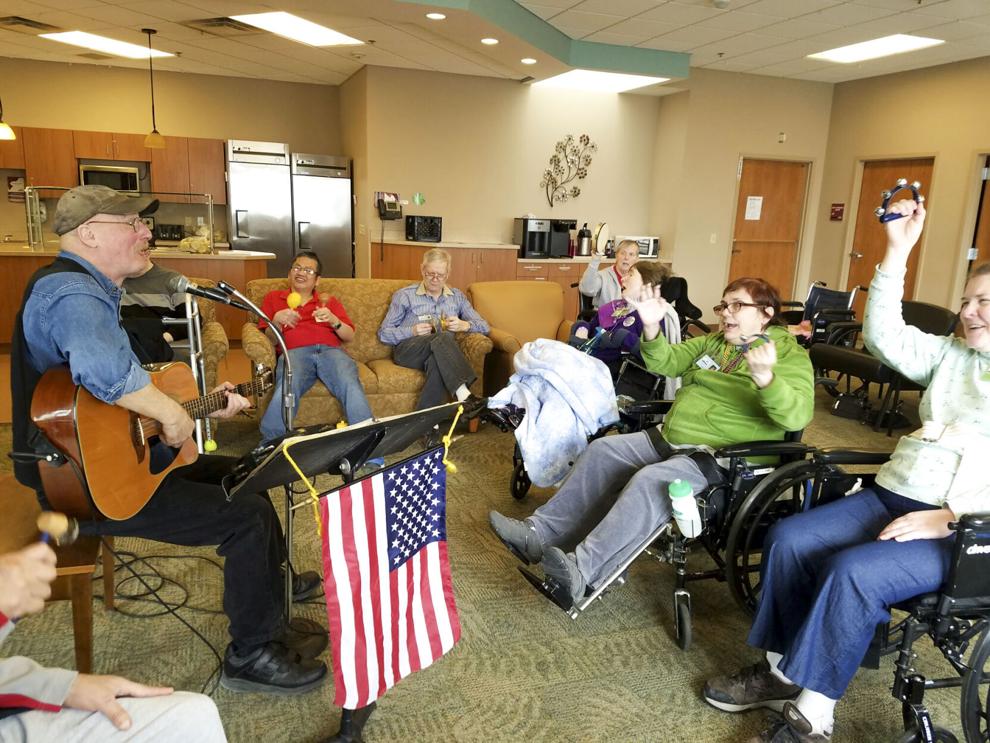 ADRCs, available in counties across Wisconsin, help seniors aged 60 and older learn about public and private benefits and services, including:
• Housing
• Transportation
• Medicare, Medicaid and Social Security
• Nursing and in-home personal care
• Home modifications
• Adaptive equipment
• Housekeeping and chore services
• Health, nutrition and home-delivered meals
• Caregiver supports and respite
For families dealing with Alzheimer's disease and other dementias, Milwaukee County has contracted with the Wisconsin Chapter of the Alzheimer's Association to help them find and access the services they may need.
The challenge of communicating with seniors became more acute when the COVID-19 pandemic hit, Janowski says. In Milwaukee, there are many seniors who don't have computers or smart phones, or who have difficulty using email.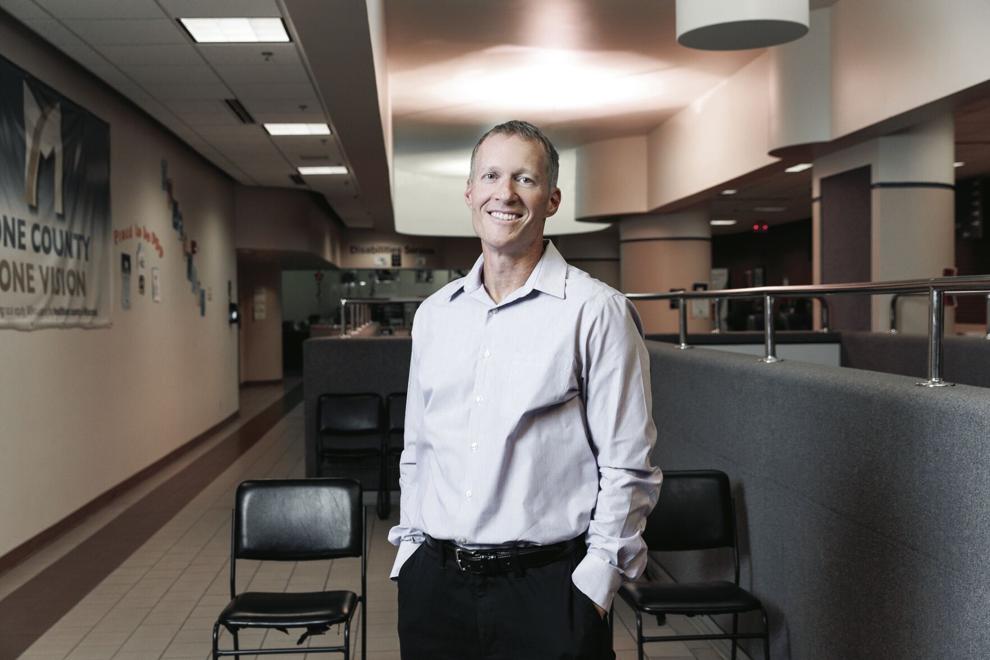 "That really made it challenging to get messaging out to people," he continues. "In some ways, the only way to connect with them was either by phone or mail." Those connections were important, since the Aging Resource Center was offering free rides to COVID-19 testing and, later, to vaccination sites.
"We actually paid for rides for seniors to get to the county's initial vaccination site," explains Janowski. "We knew many of them either didn't have a vehicle or access to public transportation, or they just trusted our service to get them from Point A to Point B and back home again." 
In recent weeks, he's been hearing from seniors who want Milwaukee County to reopen more senior services, such as the meals program at community dining sites. Older adults who usually had meals at those sites have been receiving meal delivery to their homes during the pandemic. The latest resurgence of COVID-19 cases, however, has public health officials concerned about reopening congregate meal sites.
"We had over 1,000 seniors respond to [our] survey, and the No. 1 theme is they want access to all these services, but don't know how to get to them."

 —Jon Janowski, interim director, Milwaukee County DHHS Division on Aging 
"We really want to open up all of our services," Janowski says, "but we also have a responsibility to staff and vendors — and ultimately to our clients — to keep them safe."
In addition to the meal deliveries necessitated by the pandemic, Milwaukee County contracts with Goodwill to provide Meals on Wheels to about 1,400 homebound seniors. The delivery person also checks to see how the older adult is doing and whether they have any additional needs.
"We have these older-adult services spread throughout the county and connected to us in various ways. Many of the seniors are living alone, so they get a call once a day or twice a week just to make sure they're OK," says Janowski. "That has been a lifesaver for many seniors for the last 19 months."
Think of ADRCs in Southeastern Wisconsin as a virtual "mall of services" available to seniors and people with disabilities, especially those older adults who choose to "age in place" in their own homes. 
"We're happy to help people. We have excellent staff who serve people every day with a variety of resources," concludes Janowski. "We've never missed a day of service. We continued to help people throughout the pandemic and will continue to do that, no matter what the trend looks like. 
Keeping PACE with Older Adults
One service option for frail older adults aged 55-plus, as well for as adults with disabilities who treasure their independence, is the Program of All-inclusive Care for the Elderly, or PACE, which was established in 1973 and is now offered in 31 states. The national managed-care program combines medical care, long-term care and prescription services to help people live as independently as possible for as long as possible. 
Members of PACE have a team of medical professionals and paraprofessionals who work together to coordinate their care, including — depending on needs — dieticians, drivers, home care liaisons, nurse, occupational and/or physical therapists, the member's primary care physician, activity coordinators and social workers. PACE uses an all-inclusive, holistic approach when developing the plan; frail elders and their families work with their team to create a care plan designed to help the seniors live successfully in the community. 
A PACE organization can be a non-profit or public entity that has a governing board with community representation, a physical site to provide adult day services, a defined service area, the ability to provide the complete service package regardless of frequency or duration of services, safeguards against conflict of interest and demonstrated fiscal stability. In Wisconsin, local ADRCs connect seniors and their families with an appropriate administrator. 
St. Ann Center: A Place to Find Purpose
A warm, family-like environment is also at the heart of St. Ann Center for Intergenerational Care, with locations in St. Francis and Milwaukee's Lindsay Heights neighborhood. Sister Edna Lonergan, founder and president, points out that when she first started out in the gerontology field in 1983, Wisconsinites were the second-highest users of nursing homes in the nation.
"The reason was simply that people were expected to go into a nursing home if they couldn't do personal care," she explains, "and now we've found out there's many alternatives, and most allow people to age in place — which is what many prefer." 
For seniors, especially those who live alone, falls can be a major concern. A fall can rapidly affect quality of life and make older adults question their ability to live alone.
Lonergan says there is no one scenario, like a fall, that brings people to adult day care, however. The St. Ann Center for Intergenerational Care day center is designed for both adults and children and encourages interaction between both age groups. Many adult day cares can provide for all the needs a senior has during the day, such as social and recreational opportunities, occupational therapy, bathing and, perhaps most importantly, a sense of purpose.
"When they come to St. Ann's, we take that seriously because it really does improve their health and well-being. For some people, maybe it's calling out bingo, or holding a baby in their arms," Lonergan says.
Compared to the days when nursing homes seemed to be the only option for people who needed some help, there are many creative options now, she adds. For example, a senior can go to adult day care during the day and have a personal care provider or home health aide, if necessary, to help them get ready for bed.
St. Ann's also offers overnight respite care for those times when a senior's caregiver needs a break or a vacation. The overnight respite area — which Lonergan calls the "Five-Star Hotel" — features nine bedrooms, as well as a living room, game area, kitchen and dining room. Seniors can participate in the adult day care during the day and then stay in respite care at night for up to 21 days.
"I can't stress enough the importance of providing purpose for our people," she says. "For them to come to St. Ann's, it's got to be a home, a place where they feel needed and wanted and connected and loved. That's just so, so important." MKE
---
The State of Our Solo Seniors
According to a study by the Pew Research Center, 27 percent of American adults over age 60 live entirely  alone, compared with 16 percent of seniors around the globe. The same study showed that senior women are far more likely than senior men (20 percent vs. 11 percent) to live in solo households, explained in part by women generally living longer than men and choosing life partners who are older.
The good news? According to America's Health Rankings, which aggregates data from U.S. Health and Human Services, Housing, Dept. of Justice and Census Bureau, Wisconsin ranks toward the top compared to the rest of the states in these areas:
• Second in both economic resources for seniors and food security
• Fifth in volunteerism and seventh in voter participation
• Second overall in clinical care opportunities and in quality of care
Overall, Wisconsin seniors also ranked highly compared to the rest of the country in exercise, food security and overall ability to cope with physical and mental distress. On the negative side, the state ranks highly in obesity and excessive drinking among seniors.
But when it is time for help outside of, or in addition to, family members, care can be prohibitively costly, even as home-care wages and wages for senior workers suffer too. According to SeniorLiving.org, there are 1.84 nursing and home care job openings per 1,000 residents. In addition:
• Average annual wage for home health and personal care aides: $25,090
• Average annual nursing and in-home care wage: $42,993.33
• Average annual entry-level nursing and in-home care wage: $33,430
• Average annual experienced nursing and in-home care wage: $55,186.67
For seniors, the average home health care costs in Wisconsin come out to roughly $4,481 a month. And when adults choose to transition from their own home into an independent living facility, the state offers more than 400 independent living facilities statewide, which cost anywhere from $501 to $5,362 a month.
---
How to Find Help
For more information on resources for older adults in your area, contact:
Aging Resource Center of Milwaukee County, (414) 289-6874, 
county.milwaukee.gov/EN/Department-on-Aging
Email: agewebinfo@milwaukeecountywi.gov
---
ADRC of Waukesha County, (262) 548-7848, 
Email: adrc@waukeshacounty.gov
---
ADRC of Ozaukee County, (866) 537-4261, co.ozaukee.wi.us/244/Aging-Disability-Resource-Center-ADRC
Email: adrc@co.ozaukee.wi.us
---
ADRC of Washington County, (877) 306-3030, washcowisco.gov/cms/one.aspx?pageId=17176977
Email: adrc@co.washington.wi.us
---
ADRC of Racine County, (866) 219-1043, adrc.racinecounty.com
Email: adrc@racinecounty.com
---
ADRC of Kenosha County, (800) 472-8008, kenoshacounty.org/155/Aging-Disability-Resource-Center
Email: adrc@kenoshacounty.org
---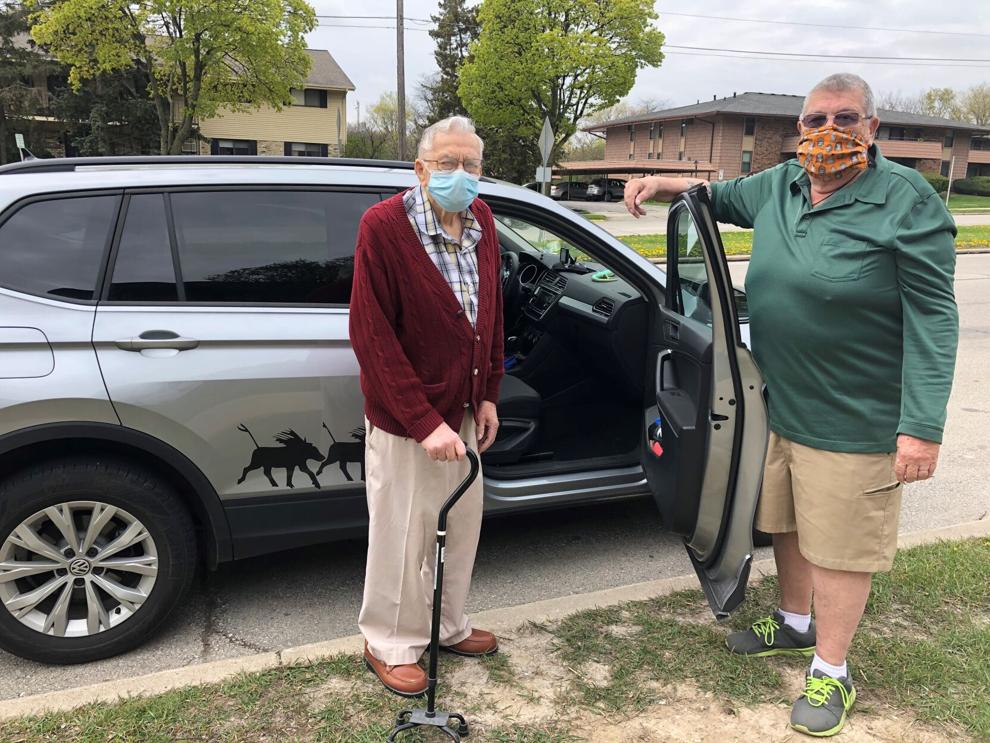 Sometimes, a little help can make a big difference. 
The nonprofit Eras Senior Network of Milwaukee County and Waukesha County and its 2,000 volunteers engage and support older adults and adults with disabilities to help them live independently.
Among the greatest challenges for many seniors, says Kathy Gale, Eras executive director, is transportation."
"As people lose the ability to drive (typically around age 75), that's when we're really seeing people come to us," Gale says. "If you're living alone somewhere and you don't have public transportation or family available during the day to help, you're really stuck."
Eras' volunteer drivers make sure seniors get to the places they need to go, such as doctor appointments, picking up food from food pantries, grocery shopping and taking care of business at their banks or the local Social Security office.
In-demand service is help with seasonal yard work. Older adults, who are at higher risk for falls, can request that an Eras volunteer help with tasks such as raking leaves, washing windows and moving outdoor furniture. Seniors who do not have family or other helpers nearby can also request assistance with lawn mowing and snow shoveling. A list of paid providers is also available.
Seniors do not have to feel isolated or alone when they have an Eras volunteer who calls just to talk and check in. The program began in March 2020 in response the pandemic, and has proven a hit with both clients and volunteers.
"We wanted to stay ahead of any needs that our clients had, and our volunteers stepped up," Gale explains. To date, more than 35,000 phone calls have been made and, says Gale, "from the volunteers, we're hearing 'I love talking to this person. I had no idea what a rich life this person has had.' And each volunteer making those calls is making a difference to the older adult. When you add it all up, what an impact that is making."
To learn more about Eras, visit eras.org or, in Milwaukee County call (414) 488-6500. In Waukesha call (262) 549-3348.
For ADRC contacts in other Wisconsin counties, visit dhs.wisconsin.gov/adrc/consumer/index.htm