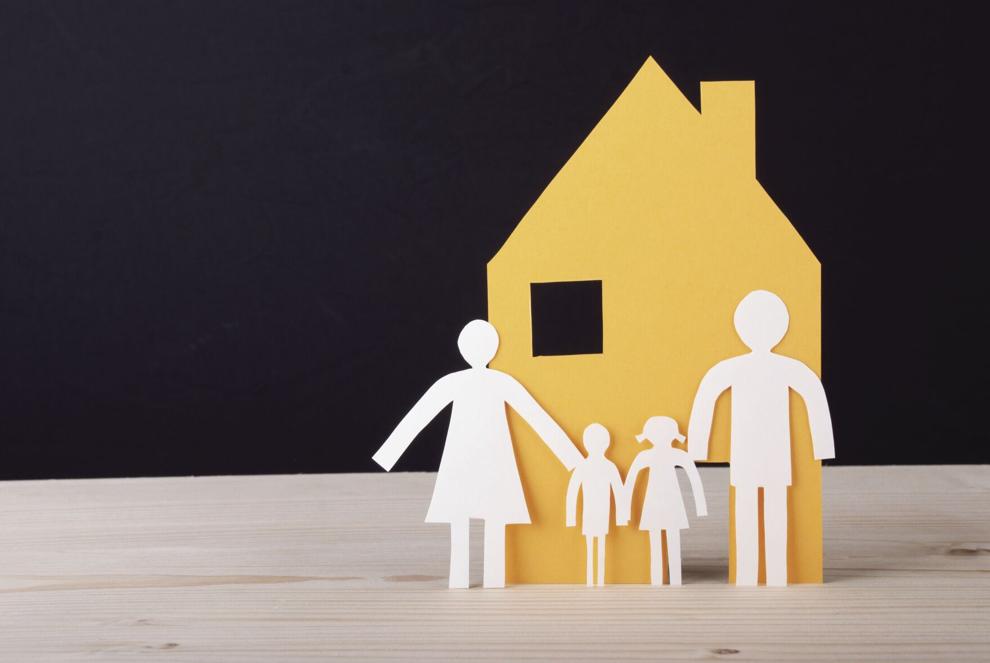 Valerie Langston is a remarkable example of integrity, leadership, compassion and inspiration.
Langston, 62 and mother to an adult son, was chosen to receive the 2020 AARP Wisconsin Andrus Award for Community Service — the organization's most prestigious volunteer award for community service. AARP is a nonprofit for people age 50 and older.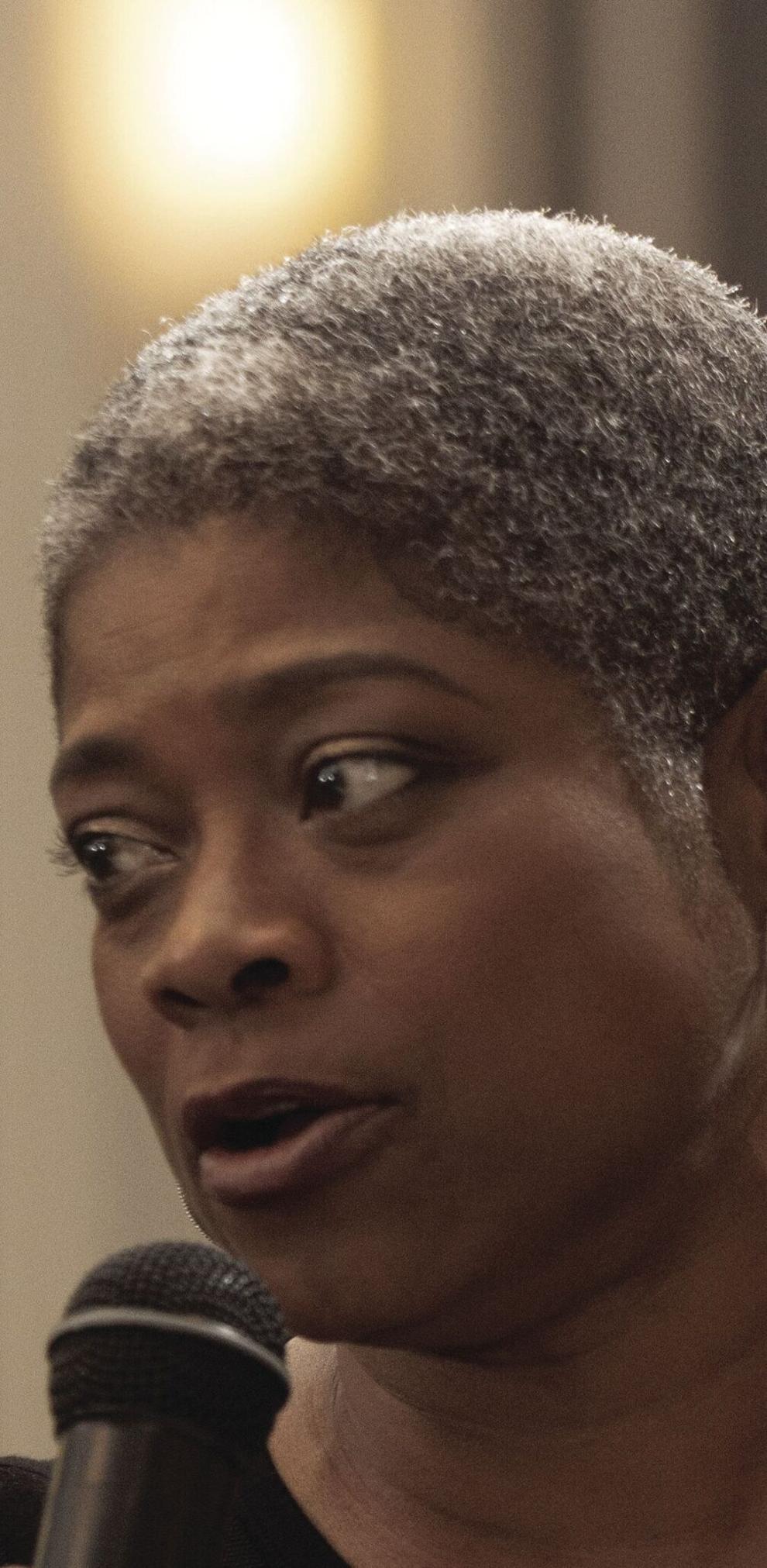 The 25-year resident of Milwaukee's Merrill Park/Hilltopper neighborhood is a cofounder and past interim president of the Hilltopper Block Watch. She uses her natural leadership skills to connect with neighbors for community cleanups, meetings with local organizations, and directing those who need help with food, childcare or landlord/tenant concerns to the right resources. Langston's long-range vision, she says, is to pull together like-minded neighbors to solve deeper issues in the community. 
 "I am a Black woman and single mother and I've seen and dealt with hardships," Langston says. "It's people like that who need the most help — and to help you need to do it in a common-sense way. A lot of people need to be listened to and guided in a non-judgmental manner."
Safe at Home
A good number of the homes in Langston's neighborhood are more than 100 years old and have not been updated to handle modern electrical needs — cell phones, computers, chargers, TVs, appliances and lighting. Langston notes that that can be especially challenging in the midst of COVID. 
"How can you communicate and how can children learn if you can't hook up to cable and internet?" she says. "It's fine that schools hand out computers, but the homes need the space and the outlets to hook up and get access."
Langston also laments the number of ancient rental properties that may not be up to code, even as short-term or discouraged tenants forgo reporting issues to their landlords. 
"Is it warm enough in winter? Have extermination issues been addressed quickly by the landlords?" she catalogues. "Is the hot water always hot? Has the landlord responded to the complaint or was it pushed off until the next tenant? Does it need paint? Was it cleaned properly between tenants? That's where I try to help with connecting the neighbors to the proper services.
"It's hard for tenants to tell landlords what is wrong, and they may be reluctant to talk to their landlords about upgrades for many reasons — fear of retaliation, getting their rent raised or [getting] evicted, for example. And they may be afraid to go to the community block watch to address those concerns."
"Her commitment to reducing tenant turnover and evictions in her neighborhood has led to her meeting with a variety of people, from first-time renters to landlords, to address challenges as they arise and connecting them directly to resources for support," says Britney Roberson, who nominated Langston for the award. "She is willing to connect directly with all people and is truly committed to finding solutions that support the individuals and the neighborhood."
A Mother's Love and Influence
Langston says COVID prompted her to reflect on her life and the impact her mother had on her children and her community.
"I'm just like my mother, who passed away 30 years ago," Langston says. "She was very busy and accomplished many things. As a social worker in Illinois, she was a hero to all of her clients for all the things she'd done for them."
The middle child of six siblings, Langston says her mother let her tag along on many volunteer trips. Observing those interactions helped train the young Valerie for future leadership opportunities. Raised in Chicago's Harold L. Ickes public housing complex, the girl started volunteering at age 11 at a daycare in her neighborhood community center. Later, she helped organize and run baseball and softball activities for other boys and girls.
"When my mother worked as a poll registrar, she let me stay home from school and be with her because I always had good grades," Langston recalls. "She was also the secretary of the community council and always took me with her. That's where I learned to listen. When there were disputes with other families and the council, my mother took me with her to show me how to confront an issue. Today when there's a problem, I like to meet people first to
engage with them and understand where they're at so we reach agreements and can resolve their issues."
Neighborhood Success
Langston, a retired mechanical product designer for Waukesha's former GE engine plant, names her connection with Near West Side Partners as a treasured recent success. 
"They enlightened me to many resources and activities such as Keep Greater Milwaukee Beautiful and their Earth Day cleanup events," Langston says. The relationship, she notes, has helped the Block Watch become better organized.
For an Earth Day event in 2019, Langston and local volunteer Michael Greer took on most of the planning — meetings in the neighborhood, supply runs, setting up tents and borrowing the tables that held renter and landlord literature, community resources, information on food banks, childcare and how to connect with volunteers from nearby Marquette High School. In the weeks leading up to Earth Day itself, Langston says, "we went around knocking on doors, letting people know what the cleanup was all about. It was like a fair on the street, with the tents set up and appearances from alderman and police representatives." But not Langston herself.
"I had painting done that week and the fumes put me in hospital for the weekend!" she exclaims. "Michael had to finish by himself." Indeed, Greer and other neighbors made sure the event proceeded without a hitch, and in the end more than 70 neighbors turned out to help make it a success.
Although a live neighborhood event couldn't be held in 2020, Langston helped organize a trash pickup along a fence that runs parallel to I-94 in March. "Don't care whose job it is; let's get it done!" she says.
"Most of what I do is to create situations from other folks' complaints," Langston continues. "I take them seriously and tell them, 'Hey, let's do something about it.' If they're serious, then I get to help with their problem. I can gently organize and get you moving on your idea — now you have ownership and can take action."
Getting Involved
What advice does Langston have for others who want to lead in their community? 
"You have to want to be helpful," she says. "Anybody can complain — and everybody does. Try to get people to see how to turn a complaint into action [everyone] can be satisfied with. You have the keys to your own future and happiness, especially with things in your neighborhood. Reach outside your comfort zone. 
"Volunteering makes you feel better about yourself and your capabilities," Langston concludes, adding that helping your neighbors also shows "you have pride in where you live. That's what my mother taught me." MKE
---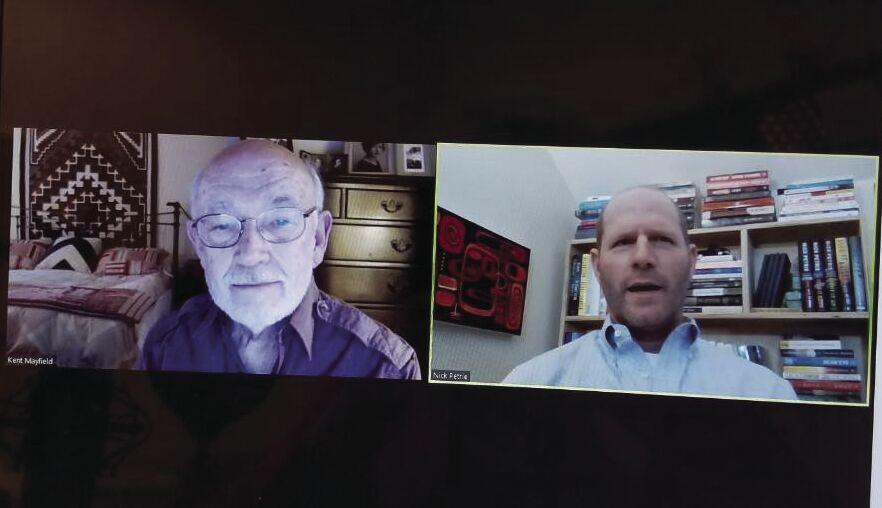 Finding Purpose in Pandemic
Beyond "safe and healthy," local senior communities strive to keep residents purpose-driven and engaged.
In the earliest days of the pandemic, senior living communities, like the rest of us, focused the brunt of their efforts on keeping an unknown and fearsome virus at bay. As it became abundantly clear that life, with all of its social connections and activities, would not go back to normal anytime soon, a new challenge emerged: How to keep residents not just safe and healthy but also feeling purposeful and engaged while staying safer at home. 
"The parts were moving so quickly," says Erin Burke, director of the LifeStreams personal wellness program at Saint John's on the Lake senior living community. "Rules were changing. I had to think through everything that's happening outside of the walls of St John's. How do I get everything to people?"
She began by stepping up the frequency of her newsletters, keeping residents constantly apprised of the pandemic's ever-changing impact and what it means to their lives. Then Burke rallied both her colleagues and the Saint John's population to bring elements of LifeStreams' multipronged personal enrichment efforts into residents' homes in ways that felt as fulfilling as the off-site and broadly social events and activities to which they were accustomed. 
"What we focus on are the seven dimensions of health — our emotional dimension, our environmental dimension, our intellectual, occupational, physical, social and spiritual [dimensions]," Burke explains. So she and her team catalogued the off-site items and services the residents might need in conjunction with that mission and got to work forming plans and partnerships that frequently revolved around technology.
Outside In
"We didn't want residents going to the grocery store, so we partnered with Sendik's and we created an order form," Burke says. "If residents were comfortable using the computer, we would teach them how to order online for delivery. If they weren't comfortable using the computer, they could fill out a paper copy of the grocery order form. We submit those to the manager every week and then we go pick up the groceries and deliver them. We partnered with Downer Liquor. We did specialized butcher boxes and deliveries with meat purveyors. We partnered with Boswell Book Company to get deliveries."
With such practicalities managed, Burke purchased relatively new software called Touchtown that would not only keep residents connected and engaged but key in its evolution. 
Staying In Touch
Alice Kuramoto, a nationally recognized nursing educator, moved to Saint John's 17 months ago, drawn by the level of resident participation in sophisticated committees and activities and a community filled with well-educated retirees who take full advantage of that level of involvement. When Burke sent out a request in June 2020 asking for resident volunteers to form a technology committee, Kuramoto signed on.
"This request went out in the midst of the pandemic, when it appeared that residents would be relying on different types of technology to be able to interact with other residents and to participate in programs and activities in different ways than the usual face-to-face methods," Kuramoto says. "I immediately volunteered, because I was involved with technology in my professional career in programming distance education for nurses and had always enjoyed playing around with computers since the early 1970s."
Kuramoto co-chairs the 17-person committee with fellow resident Michael Barndt. 
"Touchtown is an application designed for residents in a retirement community to keep engaged with each other and the community," she explains. "It also involved having our own in-house TV channels which gave us live-stream events such chapel services, music performances, movies and other community events. Residents can download the app to their electronic devices and can have handy access to the resident and staff directory, programming calendar, dining menus and community updates."
Before Touchtown launched at Saint John's, Kuramoto's committee participated in beta testing of the application to ensure that the application worked smoothly with few frustrating glitches. "We sent out a survey to all our residents asking their current involvement with technology, to find out what electronic devices they were currently using, and if they were interested in learning about new technology," she says, noting that residents who aren't comfortable using electronic devices can still rely on printed materials and the in-house TV channel.
The committee also trains residents to use Zoom technology, Kuramoto says, "since so much of our committee meetings and programs are being held via Zoom during the pandemic. I am responsible for providing individual support help to our residents who need help installing apps, and we do have technical staff support as well."
Maintaining Balance
Technology is also key in keeping residents connected at Azura Living LLC, which offers assisted living and memory care communities in Brookfield, Oak Creek, Oconomowoc, Fox Point and throughout the state of Wisconsin.
"The most wonderful things are the long distance and group Skype, Zoom and FaceTime experiences we've been able to facilitate," says Paula Gibson, regional director of communications and engagement, certified dementia practitioner, certified virtual dementia tour trainer and cognitive stimulation provider. "Prior to this [pandemic], very few families did this, but now nieces and nephews, cousins, sisters and brothers who were separated by thousands of miles or oceans see each other weekly and share stories and laughter that would not have happened before."
Azura also realizes that safe in-person connection remains critical to its residents' wellbeing.
"Our philosophy at Azura has remained that our residents are out of their apartments and engaging in life throughout the pandemic," Gibson says. "We work with them to remain socially distanced from each other, provide enhanced cleaning throughout our homes and our team wears PPE to ensure safety.
"So exercises still happen, beautiful paintings still take place and cups of coffee are still shared," Gibson continues. "Bingo is still played, and our gardens were plentiful and well-tended this summer, too. Life continues. It just feels and looks slightly different."
And when residents must quarantine, the Azura staff creates tailored engagement opportunities that can take place in their rooms. "If they love to do puzzles, we will be sure those are with them and easily accessible," Gibson says. "If they love sewing, we have fabric and thread to engage them, and of course we can also tap into special programming on the TV such as exercise routines and travel shows to recapture where they have ventured and music that makes their toes tap."
Azura also offers family members of dementia patients a handout with 150 ideas for engaging their loved one, from gardening and baking to soliciting treasured memories.
"What they don't realize is that a blessing of this disease, and maybe of life, is that, as we progress, experiences don't have to be so grand to make an impact," Gibson notes. "They don't need to be marching bands and Broadway shows; they can be simply brushing grandma's hair or looking at pictures of times on the childhood farm. They can be hearing a song from their youth and singing along. It's the quality of the interaction that is impactful — and when it is personalized to the person and given with love, there is nothing better."
Safe and Smart
Burke says that intellectual stimulation is critical to keeping the "cooped-up" blues at bay. 
In the fall, a program called LifeStreams University offered residents 10 weeks of educational programming that spanned multicultural theater, music, contemporary issues and even an in-house film festival in partnership with Milwaukee Film. Additional partnerships with local museums and local theater groups yielded more educational and entertaining content, Burke says, "because it's so important, not only to me, because I love this community, but to our residents that these groups survive."
And, Burke adds, with limited ability to visit local galleries, residents have created art shows of their own in the Saint John's museum gallery.
"One of our residents took photos of all of the empty spaces and we created these huge posters that say, 'Without you, our places are just colorless spaces,'" Burke says. "They're in sepia tones and he has a description of what he was thinking when he was walking through Saint John's and there weren't any people there. They're just beautiful. 
"Creativity," she says, "has not been canceled here."  MKE