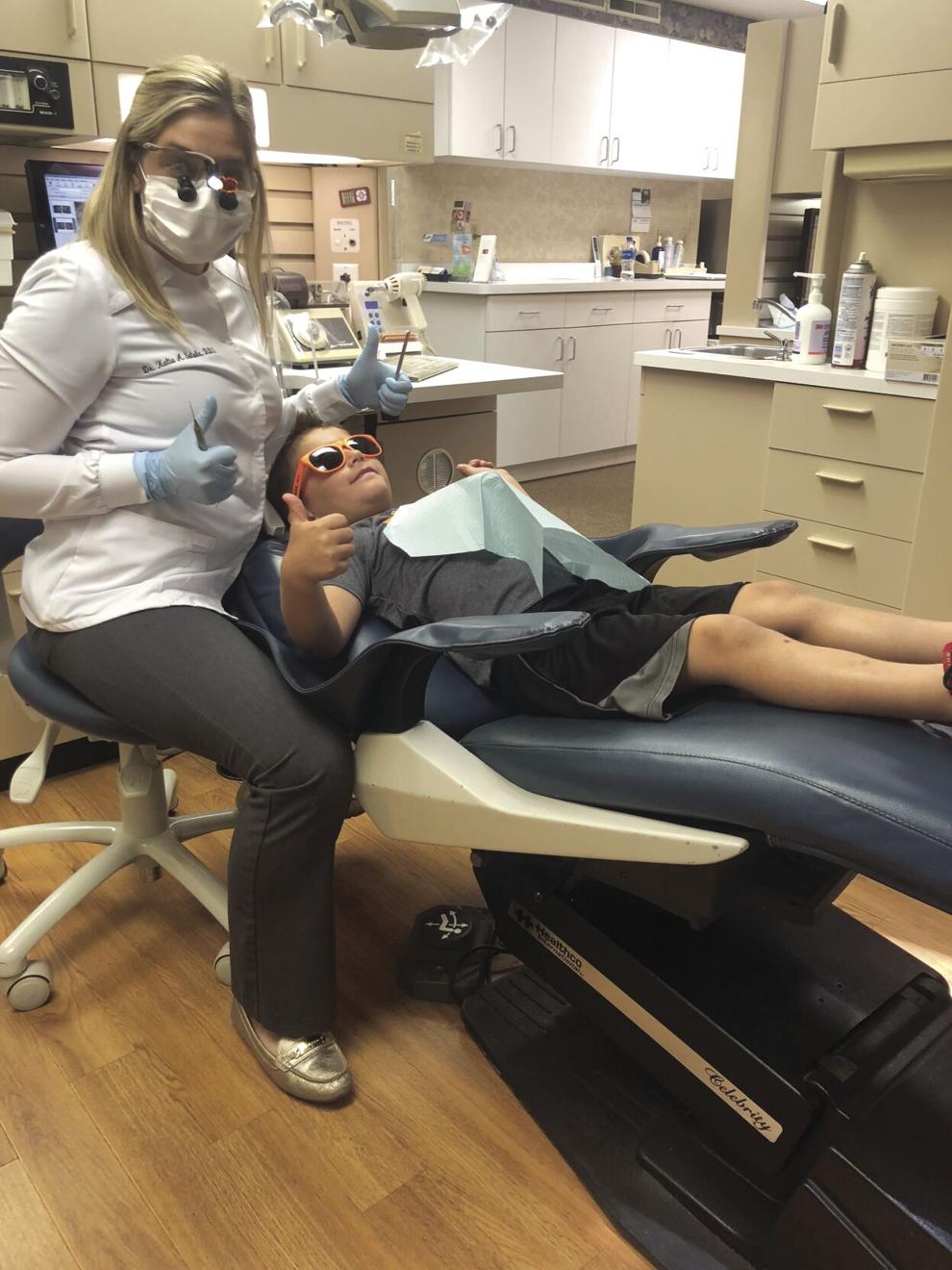 With kids, it's best to expect the unexpected and have a plan in place — especially when it comes to their oral health. Dental problems can begin early and set the stage for a lifetime of health issues, which makes finding a "dental home" that can provide accessible, continued and family-centered care critical for your child.
"Early dental care is so important in establishing and maintaining optimal oral health in kids," says Dr. Katie Satula, a Wisconsin Dental Association (WDA) member and general dentist in Hales Corners. "Before teeth even erupt, you should be wiping down their gums after feedings. Once teeth begin to erupt, you can start brushing them and adding it to your morning and nighttime routines. Parents should be encouraged to find a dental home for their child as soon as the first tooth erupts or no later than their first birthday.
"Taking care of a child's teeth is one of the most impactful aspects of their overall health," she says. "In finding a dental home for kids, you set them up to receive consistent care, address potential problems and lay the groundwork for a lifetime of healthy smiles."
Here are some key reasons why finding a good dental home benefits your whole family:  
A go-to place in a dental emergency. You may not realize just how valuable a dental home can be until an emergency situation arises, like when a child falls and knocks out a tooth. Having a designated place for dental care means you know who to call in a panic, making a stressful situation more manageable. Also, taking your child to a dental office they are familiar with and one aware of their dental history will make the abrupt trip less traumatic for everyone involved. 
"Dental emergencies can come out of nowhere, whether from trauma or infection, it can be sudden and scary for both parents and children alike," Dr. Satula said. "Knowing who to call, where to go, and most importantly that your child is comfortable and in good hands allows for some peace of mind during an unfortunate time."  
Prevent rather than cure. It's best to address oral health issues early before small problems become big ones. Regular visits to a child's dental home means a better probability of identifying issues like tooth decay and gum disease in their beginning stages, enabling a proactive approach to treatment. Cavities are one of the most common diseases in children in the United States. Leaving them untreated can lead not only to physical discomfort, but also to eating and speech problems and difficulty learning. They can even affect erupting permanent teeth. The good news is that kids can significantly reduce the likelihood of these conditions through routine checkups and cleanings, brushing daily with fluoride toothpaste and more. 
Knowledgeable guidance. Curious about how to promote healthy habits at home? Want to learn more about how diet can impact your family's teeth and gums? A dental home will always answer your questions and provide you with expert tips on how to take care of your child's teeth at all ages. Establishing a relationship between your family and a dental team will also allow them to better understand you and in turn offer treatment options tailored to your child's needs.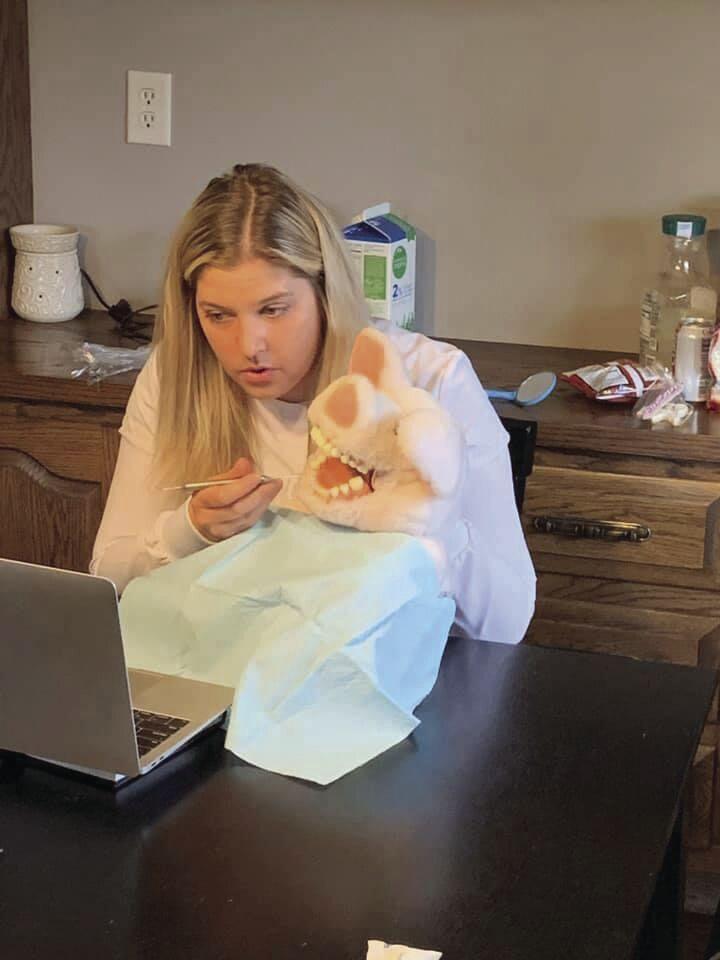 "No matter what kind of dentist your child sees – a family or pediatric – the most important thing is that they have one," says Dr. Andrew Smith, a Glendale dentist and WDA Trustee. "Being a general dentist that treats children, we don't treat everything, but at the same time we utilize our pediatric partners if needed. If a child needs a specific treatment that we're unable to provide, we can easily make a referral to a specialized pediatric dentist who can. 
"At our office, we can see the family as a unit, which gets everyone involved and creates accountability in the household to participate in good oral habits," he continues. "If you're not sure which dentist is right for you, the best thing you can do is schedule a consultation and visit their office. Taking this step gives parents the opportunity to observe their child's comfort levels and whether or not the dentist will be a good fit for them."
Form positive associations. Early exposure and creating positive experiences of going to the dentist can have far-reaching impacts on kids. The more visits to the dentist, the more likely they are to form a positive perspective on dental appointments and maintaining good habits growing up. Pediatric dental offices are especially equipped to achieve this by providing a caring and welcoming atmosphere for children and parents. From scaled-down furniture and sinks, to using kid-friendly vocabulary and tone, they do everything they can to make sure young patients feel safe.
"At young ages and for first visits, we are looking to help your child become comfortable in the dental chair and with our tools and instruments, starting small
and building with each visit," Dr. Satula said. "By providing your child with a dental home at an early age, you are giving them a safe and welcoming place to receive checkups and care." 
Establishment of a dental home is an essential need for your child that will ensure their oral health is properly managed for years to come. Early preventive care is a smart health and economic investment that impacts not only dental health, but overall physical and mental wellness, as well. "As children grow, their teeth and smile change over time," Dr. Satula adds. "Family and pediatric dentists are experts at helping you and your child grow a happy, healthy smile. They also help guide parents by providing them with actionable and attainable oral health advice. Development of poor oral health habits can lead to poor overall health, as well as difficulties in school and social settings. Early visits to the dentist can help create a happy, healthy and successful child – making a dentist one of the most important care providers your child can have."
While the pandemic has delayed many of our plans, seeing a dentist should not be one of them – for kids and for adults. Dentistry has always been at the forefront of implementing safety protocols for patients and staff, especially during COVID-19. In addition to the universal precautions already in place, dental offices have continued to utilize added safeguards in their day-to-day practice such as extra personal protective equipment (PPE), health screenings and more to ensure the best and safest care. It is important to see your dentist regularly, at least one to two times each year, while maintaining a proper oral care routine at home. MKE
For help finding a family or pediatric dentist and dental home near you, use the Find-A-Dentist tool at www.WDA.org.