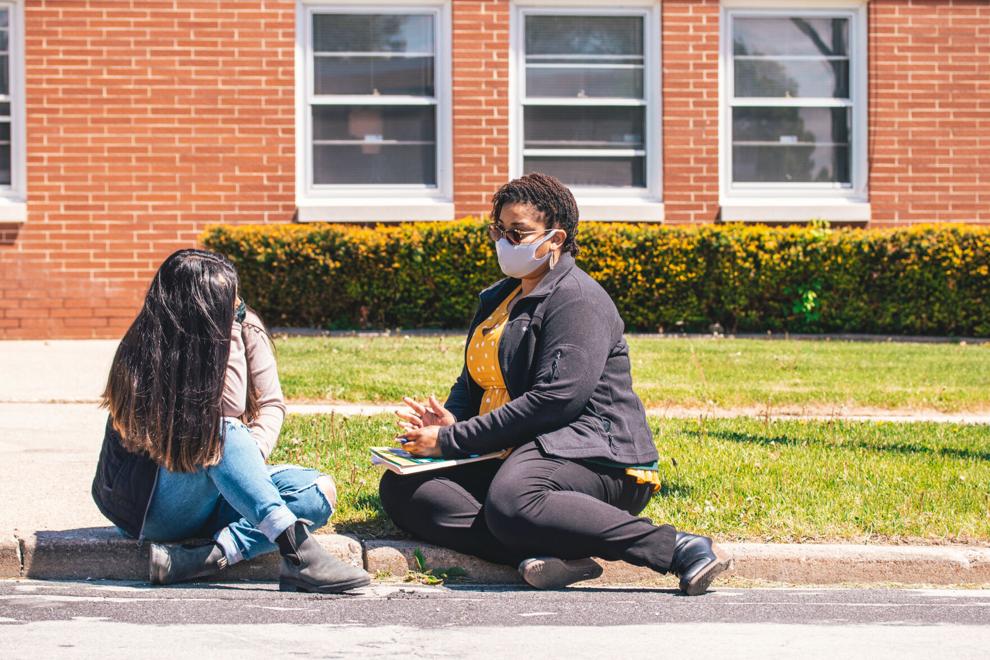 EXPANDED WEB CONTENT
"She just wasn't able to overcome the darkness that last time," says John Reilly. His oldest daughter Amanda died by suicide at the age of 26.
Reilly joined the Survivors of Suicide support group at the Center for Suicide Awareness to keep's Amanda memory alive and cope with the trauma of losing his daughter. 
Amanda was very artistic, which is common for those suffering from bipolar disorder. She loved to paint, write stories and decorate for the holidays. The Reilly family enjoyed camping together and took several trips across Wisconsin and Minnesota. Reilly fondly recalls how Amanda had a special way of instantaneously bringing a smile to her mother's face and a talent for understanding how others needed to be listened to and cared for. 
"I wish we understood the full scope of why our loved ones make the final journey to end their life," says Reilly. "The pain inside their brain must be unbearable. Suicide is such a permanent solution to a temporary problem."
The COVID pandemic exacerbated many mental health conditions and brought to the forefront the strained mental healthcare system. Now, two years later, the pandemic rages on and suicide rates — specifically for Black and LBGTQ teens — are rising both in Wisconsin and across the country. Suicide is actually the 10th leading cause of death in the U.S.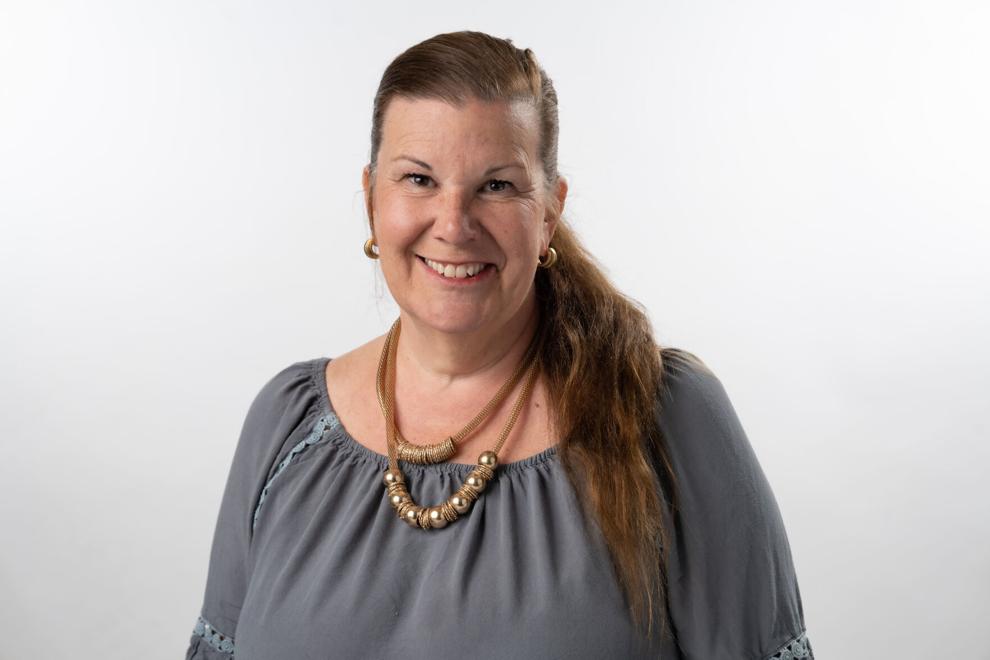 Between 2016 and 2019 in the U.S., suicide deaths among young Black men increased by 47 percent; the total increased by 59 percent in young Black females. This same report from the Wisconsin Office of Children's Mental Health also shows that 1 in 10 adolescents of color attempted suicide compared to 1 in 16 white students.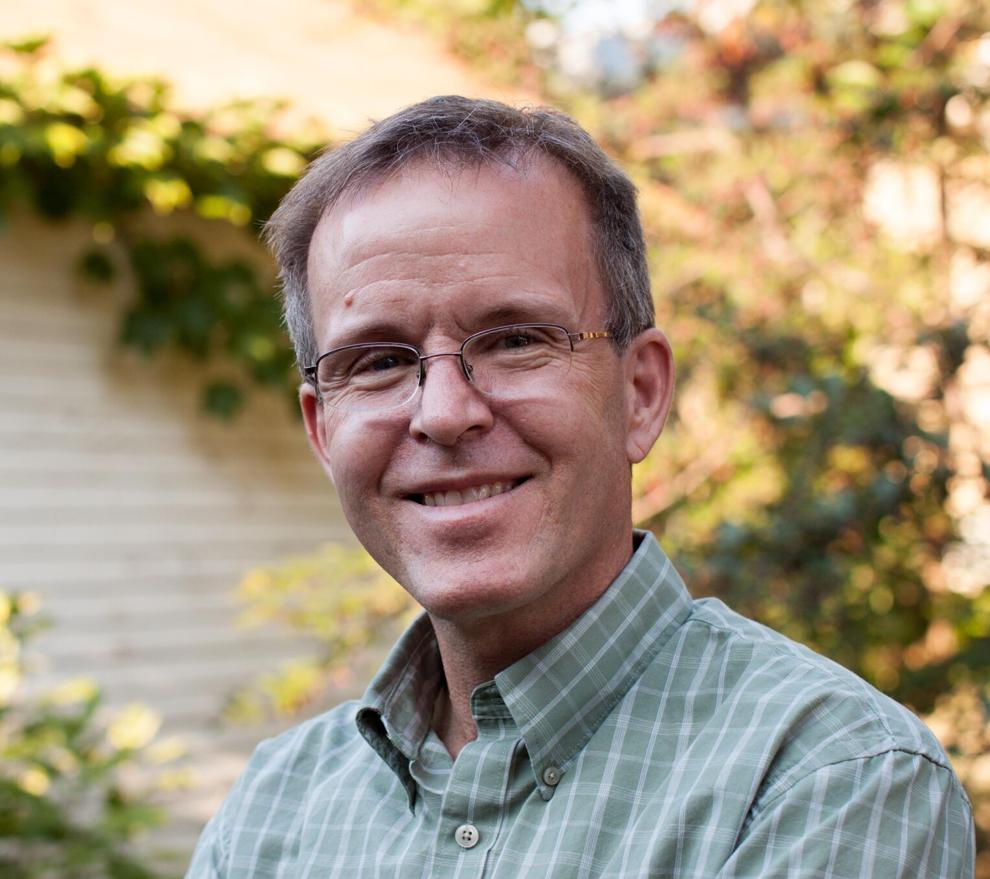 "COVID isolated many people and put them in relationships or households that weren't safe or ideal living situations." says Barb Bigalke, founder and executive director of the Center for Suicide Awareness. 
While socio-economic factors and a lack of resources certainly play a role in access to mental health services for many Black teens, isolation is also a big factor for mental health crises. Many insurance policies do not pay for mental health services, and many people do not have insurance at all. In addition, LBGTQ teens often feel isolated and lack support from the community. "Children are losing a sense of relationship and connection to their community, and when they lose hope, it's hard for them to imagine a future for themselves," says Dr. Steven Dykstra, licensed psychologist for Milwaukee County. 
In Milwaukee County, the vast majority of deaths from suicide are from firearms, so access to firearms and exposure to violence are the leading risk factors for suicide. As violence has surged in Milwaukee's Black communities, the correlation to increased deaths by suicide cannot be ignored. 
"We know that people who have committed and experienced violence are more likely to kill themselves," Dykstra explains. "They're more comfortable and familiar with violent acts, and killing yourself is fundamentally an act of violence. It's one of the many ways that violence spills over into lives and communities and wreaks havoc.
"I say this as a white man — I certainly also think racism and the burdens of racism play a role in suicide. At some level, it must affect them all the time, even if they cope with it well or they've adapted to it."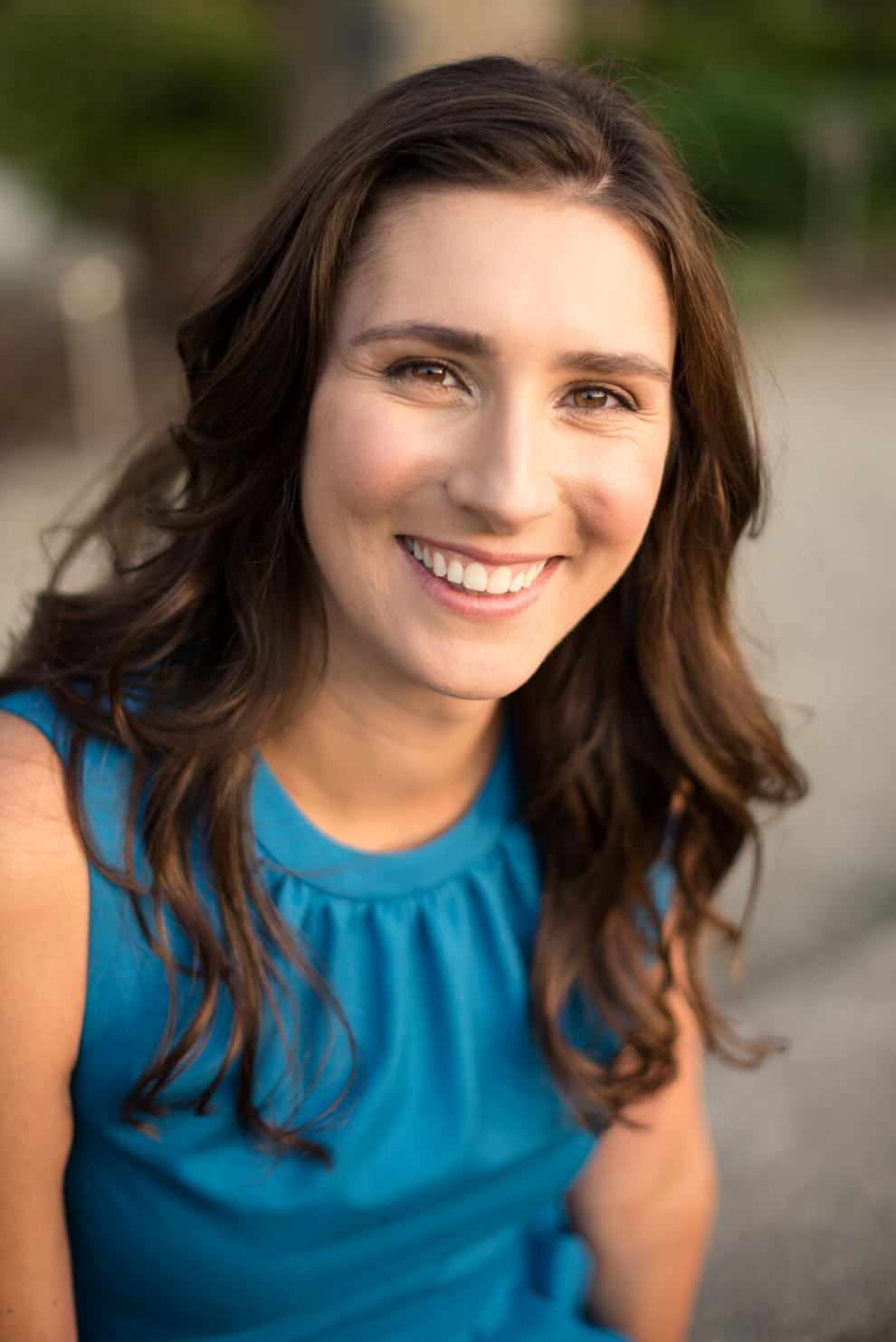 What's Happening in Milwaukee
Wraparound Milwaukee, the children and youth services arm of Milwaukee County Behavioral Health Services, has several programs that serve children and young adults up to 23. Jenna Kreuzer, associate director of Wraparound, explains the process is rooted in the child and family team communication. "It brings everyone together with the therapist and creates a network for each child to have other therapeutic contacts so they're all synchronized," she says.
While not everyone can be a therapist, they can be therapeutic. "Most of the relationships and interactions that children have are with other people than their therapist," says Dykstra, who also serves as director of Wraparound's Children's Mobile Crisis Team. "Collectively, those people have more opportunity to have an impact."
"Sam," a client of Wraparound Milwaukee, was removed from his home due to abuse, neglect and domestic violence. Throughout several different placements and a stint at an out-of-state residential facility, he endured additional trauma. His care team with the Division of Youth and Family Services and the Division of Milwaukee Child Welfare were able to bring him back to Milwaukee, re-enroll him in Wraparound, and place him at Lad Lake Residential Facility.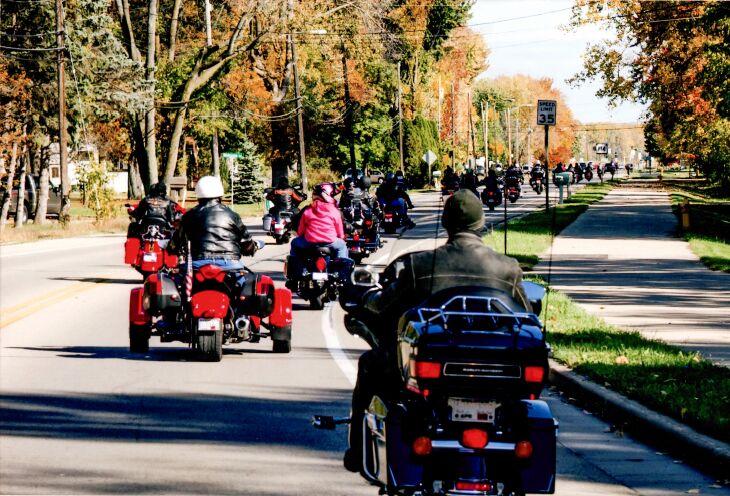 There, "Sam" was able to continue working through his treatment and focus on his future. He graduated high school early and transitioned to an independent living programming, where he's been since April 2021. Now attending Milwaukee Area Technical College (MATC) and working, "Sam" is focused on being an advocate for others as he works toward a future career in criminal justice and as a pastor.
For teens, there has always been an overwhelming pressure to fit in with their peers and feel a sense of belonging. "Kids are adapting to social media and are not evolved to have those kind of relationships," Dykstra says. "They're not making deep connections, and the overlap between social media and real life creates a very high-stakes existence for kids."
Connecting To Teens
Realizing that teens felt safe with technology, the Center for Suicide Awareness created the HOPELINE text function in 2014 after a year of research. The channel has removed many of the barriers to access care, Bigalke says. "People don't like feeling vulnerable, and we found that anonymity gave people the courage to reach out for help," she explains. "We found that we were able to make deeper connections to people via text messaging."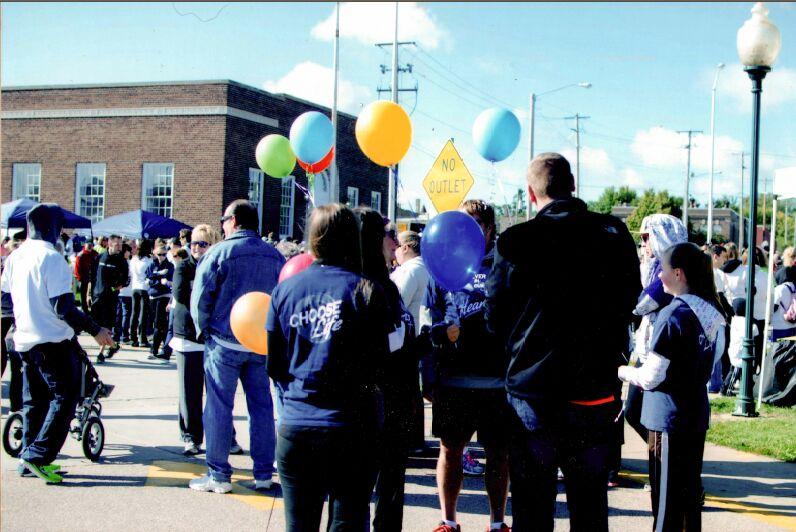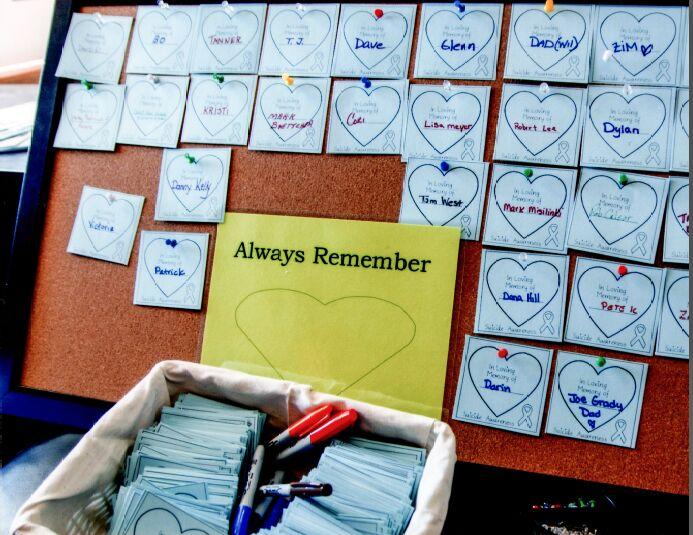 A majority of people using the HOPELINE are 13-18 years old (followed by those ages 18-24), and 46 percent identify as LBGTQ. Although the center does not have specific data, Bigalke is convinced of the efficacy and importance of text communication because of the significant increase in texts to the center over the past few years. 
"We've had many conversations on the HOPELINE where the texter has stated that if they would identify as LBGTQ that they would be kicked out of the house, so they live with pretending until they're able to move out of the environment," says Bigalke. "That's an awful burden to put on a youth."
Bigalke hears from people from all walks of life about how the HOPELINE has helped: A teacher gives her students time to text it when they're overwhelmed with school; a teen texts it to calm down when his anxiety gets out of control; another HOPELINE user prefers to text because she can't talk when she gets emotional and cries. 
"We talk a lot about what resiliency looks like — it's about validating your feelings and having open conversations," says Bigalke. "But we put too much emphasis on the resiliency of youth. We can no longer carry that assumption with the amount of trauma happening in our world."
In addition, the center has seen increased attendance at its support groups and finds the peer-to-peer shared experiences are incredibly impactful for teens. For example, the support group for those who lost someone to suicide will visit a floor for youth who have attempted suicide and talk them, just as real people, so they can see the effect of suicide on others. 
"Suicide is a grief unlike any other, and it's very personal," Bigalke says. The center's support groups assist people to process the feelings of shame, blame and guilt so they are not overtaken by them. 
As the pandemic continues, people are grieving in a different way. Now that people are more comfortable holding in-person funeral services, clients are telling Bigalke that they feel like they are starting all over on their grief journey. 
"One thing we always tell people is to ask the survivors of suicide about their loved one, even if they think it will cause a few tears," says Bigalke. "Use their name so they're not forgotten. It's not about how they died, but that they're gone and missed."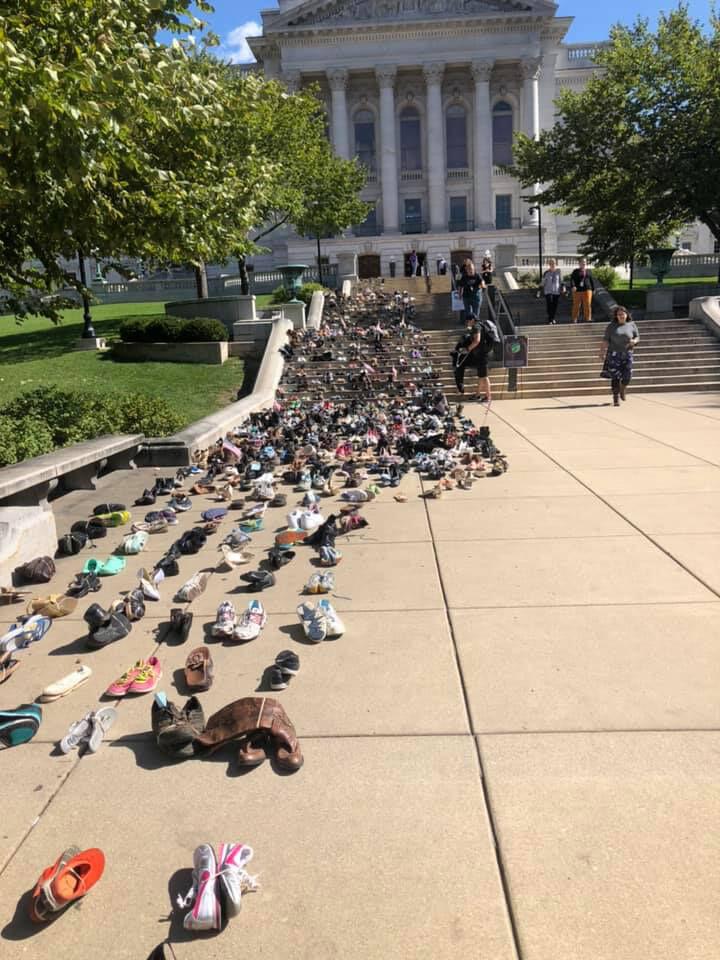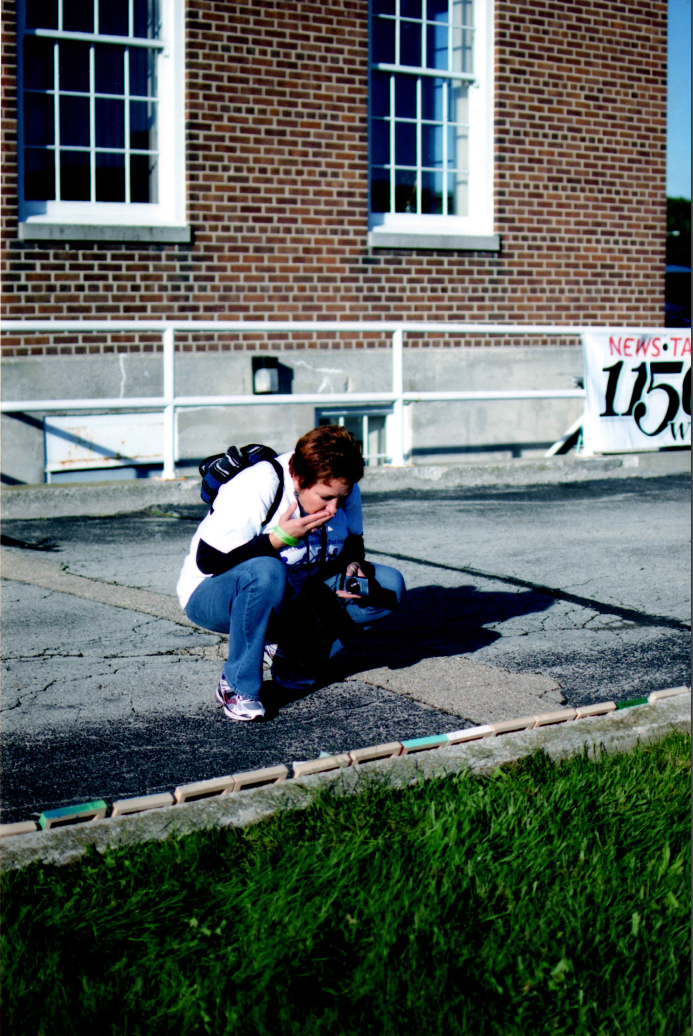 The Path Forward 
About one in five individuals experience mental illness in their lifetime. Fortunately, there are many new models of care and resources available to provide behavioral and mental health care to Milwaukee County residents. "At the core of it all is the focus on providing a patient-centered, culturally-informed and community-based approach to each patient's continuum of care," says Kruezer.
The Mental Health Emergency Center (1525 N. 12th St.), opening in early 2022, will provide 24/7 crisis support, mental health assessment, stabilization, treatment and transition care. It is also the first time Milwaukee County has partnered with the city's four health systems: Advocate Aurora Health, Ascension Wisconsin, Children's Wisconsin, and Froedtert Health. "This collaboration will allow us to provide care in a more thoughtful, modern way, with a different sensibility to it," Dykstra says.
Mental Health Emergency Center Administrator Kevin Kluesner notes  that access to mental health resources has been identified as an important need in local community health assessments for many years. "The Mental Health Emergency Center is the next major milestone in our community's journey toward holistic, decriminalized, de-stigmatized, and equitable mental health care," he says. The MHEC will be located in close proximity to where 70 percent of patients currently served by Milwaukee County's Psychiatric Crisis Services live, ensuring immediate access for those most in need of care.
Also opening in 2022 is the Granite Hills Hospital, a 120-bed behavioral health facility in West Allis. It will offer inpatient and outpatient care (and a partial hospitalization program), deploying multi-disciplinary teams for treatment.
Behavioral and mental health concerns are chronic and recurring, so a child's future will depend on the type of support they receive and coping skills they learn at a young age. Penfield Children's Center and the Marquette University College of Education have teamed up to create the Behavior Clinic, which provides in-home psychiatric services to children starting at 2 years old to help address emerging issues before the age of 6. It serves up to 300 families per year and gets a majority of its referrals from the Sixteenth Street Community Health Centers and Milwaukee Public Schools.
Children's Hospital is also working to address the shortage of pediatric therapists and increase the pipeline of master's-trained therapists through the Therapist Fellowship program. It financially supports therapists-in-training who are accumulating their 3,000 hours of clinical supervision to obtain their state health license in order to provide mental health care to kids.
In addition to increased services and facilities, the need for racially and culturally diverse therapists is crucial. "Ensuring that providers are reflective of the community served continues to be a goal of ours, and there's certainly still need for continued growth in this area," says Kruezer. "This is also closely tied to our vision at Milwaukee County to achieve racial equity and become the healthiest county in Wisconsin."
Unfortunately, there's not just a stigma about mental health, but also with counseling. The stigma is that you might be weak, which is not true — getting help takes courage and strength. 
Bigalke suggests the way to start moving forward is to stop pushing through uncomfortable conversations and learn to cope with sadness and pain. 
"We talk about how the path of grief is not easy, but you can get through it with help and the right supportive people to surround you," she says.
Active listening is a powerful and effective tool, the experts say. It simply involves responding to people in a way that makes it clear we've heard what they've said and that they're comments have registered with us and made us think. Active listening, they agree, involves asking a question because we're genuinely interested in the answer. It's basic human communication that makes us feel connected.
"It's important that we remember Amanda, and all those who are overcome by this vicious disease," Reilly says. "They're part of the fabric of our families, friends, co-workers and neighborhoods. Barb [Bigalke] and the Suicide Center have provided many opportunities to share Amanda's story, and for that, I am forever grateful. 
"Amanda left a big hole in our hearts. It's up to us to tell her story, so that other families maybe don't have the same thing happen to them." MKE
Self-reported suicide attempts rose nearly 80 percent among Black adolescents from 1991 to 2019. (Source: JAMA Network)
Resources
The International Association for Suicide Prevention (IASP) organizes World Suicide Prevention Day every year on Sept. 10. If you know someone struggling, the resources listed below are available to help.
• IMPACT 2-1-1: Available 24/7
• Milwaukee County Mental Health Crisis line: (414) 257-7222, available 24/7
• Milwaukee County Children's Mobile Crisis Team for children and adolescents up to age 23: (414) 257-7621 
• Milwaukee County Resource & Referral line for children's services: (414) 257-7607
• National suicide hotline: (800) 273-TALK (8255)
• Text HOPELINE TO 741741, available 24/7
• Access Clinic East on Capitol Drive, in partnership with Outreach Community Health Centers: (414) 257-7665
• Access Clinic South on National Ave., in partnership with Outreach Community Health Centers: (414) 257-7900
• North Side Crisis Resource Center on Villiard Ave.: (414) 539-4024
• South Side Crisis Resource Center on S. 14th St.: (414) 643-8778
• The Trevor Project, a suicide prevention resource for LGBTQ+ youth: (866) 488-7386
• The Trans Lifeline, a counseling service for the transgender community: (877) 565-8860