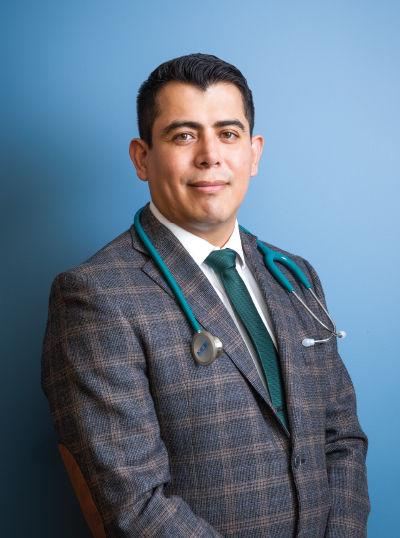 Dr. Jorge Ramallo
Sixteenth Street Community Health Center
Seeing the whole of the patient.
Not long after Dr. Jorge Ramallo came to Milwaukee in 2018 to practice internal medicine and pediatrics at Sixteenth Street Community Health Center, he began seeing a patient with a book-length medical history. 
The patient had dealt with chronic pain and depression for years. Her fibromyalgia — a chronic pain disorder — was the kind of condition that raises a red flag for many providers, Ramallo says. 
"That carries a lot of stigma, with the opioid epidemic," he says. "Treating the chronic pain and weaning patients off opioids can be a very oppositional relationship [between patients and providers], unfortunately." 
By the time she began seeing Ramallo, the patient was frustrated. She had already seen four or five other providers. On top of her ongoing physical pain, she was also a survivor of intimate partner violence. At home, she was raising two kids — each with behavioral and medical problems — by herself. She frequently visited the ER for care and struggled to navigate a confusing health care system.
"She's kind of the perfect storm of having everything going wrong in your life and manifesting the stress as pain," Ramallo says.
Ramallo and his patient got off to a rocky start. 
"I always had a negative gut feeling when I saw her name on my schedule, because I knew what the visit was going to be like," Ramallo says frankly. "I knew she was still going to be in pain, and I'd laid out clear boundaries about no opioids."
But the patient kept returning to see Ramallo, and slowly the tone of her appointments began to change. 
One day, Ramallo says, "We were having a discussion, and she could tell how frustrated I was. … I was being a little more expressive about how nothing we were doing was helping. She stopped me and said, 'You know, doctor, I'm just grateful you're taking on my case. I know I'm difficult, but I want you to not give up on me.' "
That moment made Ramallo realize that "slowly, she has been getting better, and it was my job to show her the progress that she's made," he says.
Ramallo also understood that treating his patient's intersecting conditions required extra attention and treating his patient's intersecting conditions required extra attention and time.
He combed through hundreds of pages of her medical history, piecing together a puzzle that showed a more complete picture than what he could see in the exam room.
"I was able to find she had problems that aggravated after separating from her first husband, and her chronic pain started after that," he says. "There was an increase in the number of visits to the clinic and ER after problems with her kids."
Taking the time to understand his patient's history has helped Ramallo treat the root of her pain — not just the symptoms. His patient has been gradually improving, and the way Ramallo sees it, they're on this journey together. He's even taken on an advocacy role by working to find an orthopedic surgeon who can perform a pro bono herniated disc surgery, since his patient is uninsured.  
Ramallo was also able to forge a close relationship with the patient by speaking her language: At the Sixteenth Street clinics, 86 percent of patients are Hispanic, and 72 percent of patients prefer to be served in a language other than English, according to the organization's annual report. Ramallo's patient was grateful to speak directly with him in Spanish, instead of communicating through an interpreter.
"We have amazing providers that speak English … but [language] is always a barrier, unfortunately," Ramallo says. "Especially for patients like this who need to be able to look eye-to-eye with the doctor and feel heard."
Many of Ramallo's patients at the clinic have similar stories: They come in with chronic conditions, and their symptoms are often compounded by struggles with depression or stressful home lives. Taking the time to understand each patient's full story has been critical in providing care that makes a difference in patients' lives.
"When I'm having a negative gut reaction or seeing that the patient is becoming upset, I try to step back and ask them what else is going on," he continues. "That has helped me unmask severe depression, suicidal ideation or loneliness — a big issue for a lot of people away from their home countries and families."
Ultimately, working with a challenging patient in his early days at the clinic has given Ramallo a healthy perspective on his work.
"It humbles you, just stepping back and realizing your own biases that everybody has and checking yourself," he says.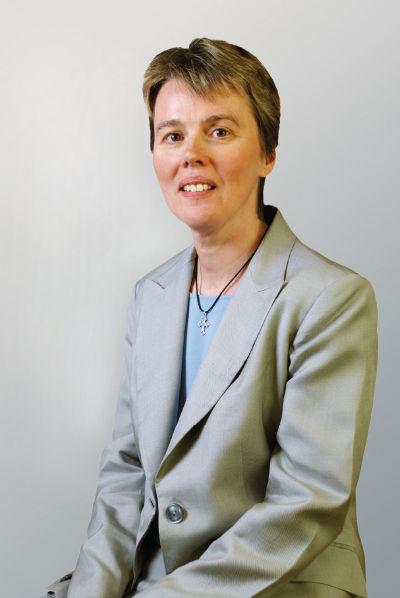 Dr. Janet Turner
ProHealth Care
When the patient is ... you.
When Dr. Janet Turner learned she had breast cancer in July 2017, she was arguably more prepared than the average person. For years, she has worked with cancer patients as a gynecologic oncologist, and for the last decade she has practiced at ProHealth Care in Waukesha.
"I discovered the lump myself, and I knew as soon as I touched it that it was malignant," Turner says. She had a routine mammogram scheduled later that week, so she asked her doctor to change the appointment from a screening to a diagnostic mammogram. Her suspicions were confirmed. But, Turner says, she had braced herself for that outcome.
"I've always found if I'm in a really hard, stressful surgery, I'm able to become extremely focused," Turner says. "I was able to eliminate all the background noise and just knew what I had to do."
So Turner forged ahead. She completed several months of chemotherapy and underwent surgery in January 2018. By February 2018, she was back to seeing patients.
But, Turner says, even a career spent working with cancer patients couldn't quite prepare her for the day-to-day realities of her own cancer diagnosis. "I never really understood completely just how bad some of those general side effects are until I was going through it myself," she says.
Those side effects included nausea, throat pain that made it difficult to eat ("like you were swallowing razor blades constantly"), and reflux so uncomfortable it kept her up at night.
"I knew I wasn't having a heart attack," Turner says. "I was able to rationalize in my mind, 'OK, this is probably reflux.' But it was horrible."
So horrible that Turner decided to say something about it to her oncologist. But, she adds, she is well-aware that few patients can hand-pick a team of providers that they also know as colleagues, and many patients are uncomfortable speaking up about their suffering 
"A lot of times, patients are like 'Well, maybe I'm just imagining this. Maybe this is the way it's supposed to be,'" she says. "A lot of people get the impression that you're supposed to buck up and put on this brave cancer-warrior face, but that's not necessarily the case … it's really hard."
Turner says her experience also gave her an intimate understanding of how treatment can impact a patient's quality of life. That's changed the way she talks about treatment with her patients now. "I try to be even better at helping patients try to find solutions to all those little problems," she explains. "They're not going to kill you, but they can be horrible to deal with on a daily basis."
Turner also experienced profound fatigue during her treatment. When she returned to work in February 2018, she thought radiation therapy was the final step to her treatment. Instead, she ended up needing two more months of chemotherapy, which extended her treatment timeline into August. Instead of bouncing seamlessly back to her pre-cancer routine, Turner fought through debilitating fatigue while juggling treatment and work.
"It's not any fatigue you've ever felt, unless you've had cancer treatment," Turner says. "It really feels like you've hit this wall and you absolutely know that you cannot go on any further."
When she finally did complete treatment, Turner began to feel like her old self again. Her cancer is now in remission, and by being open about her own cancer experiences, Turner says she's able to connect with her patients on an entirely new level.
"It gives you a lot more credibility as a doctor and an oncologist," she offers. "Patients know that you really know where they're coming from. … They know you know exactly what they're talking about when they talk about how tired they are, or how scared they are that the tumor might come back."
Turner says her patients have also been a collective source of support through her breast cancer journey. "My patients were just incredible," she says. "I got so many cards and letters and gifts, it was absolutely overwhelming."
In May 2019, Turner served as the ambassador for ProHealth Care's annual Walks for Cancer. The experience was powerful for Turner, who had participated in the walk several times before her cancer diagnosis. But this time — just months after completing treatment — the event was more personal.
"A lot of my patients were there cheering me on, and I was cheering them on," she says. "You just find out there's a lot more support out there than you ever really thought."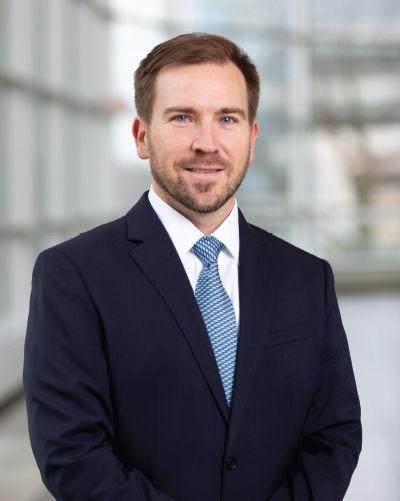 Dr. Dan Gibson
Ascension Wisconsin
Bold new hope for stroke sufferers.
Dr. Dan Gibson got the call around 2 a.m.: A 44-year-old patient named Andrew had arrived at Ascension All Saints Hospital in Racine with acute ocular thrombosis — a type of a stroke, Gibson says, with a fatality rate of around 85 percent. The team in Racine was preparing to transfer Andrew to Dr. Gibson at Ascension Columbia St. Mary's in Milwaukee when suddenly the patient stopped breathing.
"I don't know how close to dying he was, but you don't get much closer than that," says Gibson, director of neurointerventional radiology at Ascension Wisconsin.
When Andrew arrived in Milwaukee, Dr. Gibson performed an emergency thrombectomy, a procedure that removes blood clots from the brain with catheters and stent retrievers. The procedure took less than 10 minutes, and by the next day, Andrew was back to his normal self.
"That's the 'miracle' part of it," Gibson says. "But 'miracles' don't just happen by themselves. … Miracles happen a lot more often when we have the best-in-class protocols."
For Gibson, those protocols include endovascular thrombectomy, a treatment that started to spread around 2015 after clinical trials showed promising results. For patients with strokes caused by large vessel occlusion — which, according to the National Institute of Health's National Center for Biotechnology Information, account for between 24-46 percent of the most common forms of strokes — thrombectomy can significantly improve outcomes.
When Gibson came to Ascension in 2018, he brought his experience in performing thrombectomies along with rapid CT perfusion, a type of brain imaging that produces a detailed scan within just 60 to 90 seconds. Patients' brain scans can be sent directly to Gibson's smart watch, which helps expedite the timeline for treating strokes.
For decades, the outlook for many stroke patients was grim. The conventional wisdom was that strokes could only be treated within the first few hours; if a patient arrived at the emergency room more than four or five hours after symptoms started, there wasn't much that doctors could do. 
"Historically, people thought 'Well, maybe we can get the clot-busting drug, but if not, that's OK," Gibson says.
That clot-busting drug, called tPA, rose to prominence in the 1990s. But patients can only be treated with tPA up to 4.5 hours after their symptoms start, which means that for many stroke patients, including those traveling from rural areas to the nearest hospital, tPA is not an option. Patients would often be left with life-altering disabilities, paralysis or problems with language and memory after a stroke.
Now, thrombectomies are extending the treatment timeline for some patients. A thrombectomy can be performed to remove clots up to 24 hours after the onset of symptoms, with encouraging odds that the patient will regain full function.
"You can go from 75 to 80 percent chance of being in a nursing home or permanently disabled to a 50/50 chance of going home," Gibson says.
This treatment has meant the difference between life and death for patients like Andrew, and it's a game-changer for providers like Gibson, who are beginning to eschew some of the conventional wisdom about stroke treatment. But that shift in mindset doesn't happen overnight.
At first, "it didn't seem intuitive that you could fix a stroke," Gibson says. "Stroke seemed to happen fast — the blood clot goes to the brain, and the brain dies in a matter of minutes." MKE