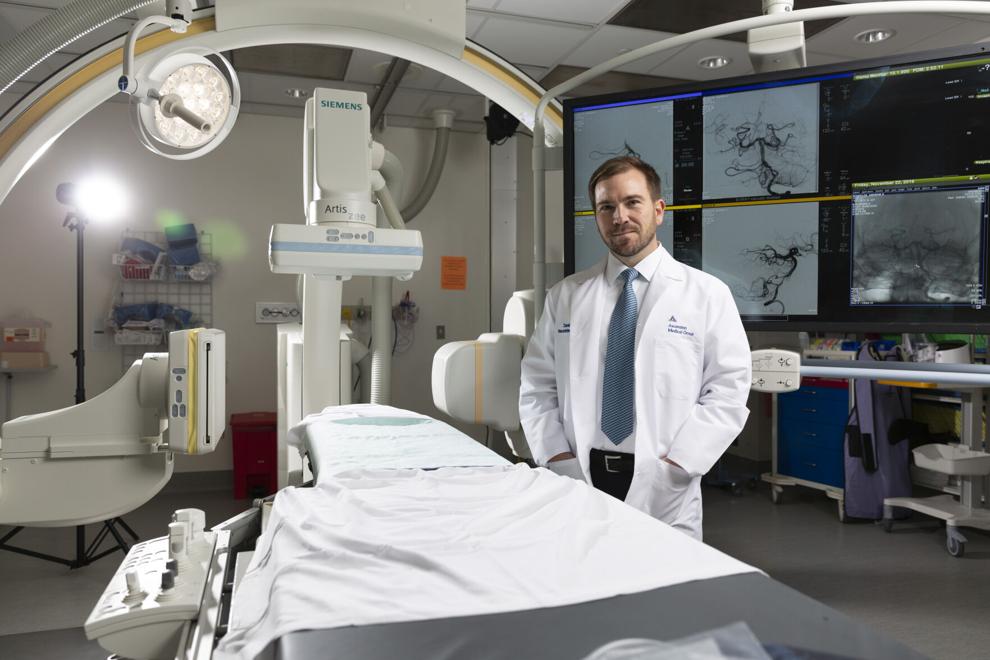 As medical technology evolves, advancements in stroke care at Ascension Columbia St. Mary's offer ideal examples of utilizing that technology to its fullest potential. 
Strokes most frequently occur in adults over the age of 65 who have a family history of strokes or experience high blood pressure, high cholesterol, heart disease, diabetes, peripheral artery disease, atrial fibrillation (AFib), heart valve disease or sickle cell anemia. Ischemic strokes, which account for more than 85 percent of all strokes, are usually a result of some form of blockage or clot, while hemorrhagic strokes are caused by bleeding around the brain, typically from injuries and trauma. 
Timing is vital in identifying and treating strokes, notes Dr. Daniel Gibson, M.D., director of Neurointerventional Surgery at Ascension Wisconsin. 
"(When dealing) with a stroke, we really want to consolidate time," Gibson explains. "So 'time is brain' is a common quote in the stroke world, and anything we can do to shorten that interval from the time of diagnosis [helps]." Gibson references the BE FAST mnemonic used to identify stroke symptoms: balance, eyes, face, arm, speech and, of course, time. "If a patient is showing any of those signs, or you're just concerned about a stroke, call 911," he emphasizes. "That's really geared toward ischemic strokes, but hemorrhagic strokes can have similar presentation." 
As an example of a stroke indicator, a "thunderclap headache" — a dramatic headache that strikes severely and suddenly, may be accompanied by nausea, vomiting and an altered mental state, and peaks within 60 seconds — is an indication of an ischemic stroke. 
The RAPID Program
In 2018, Ascension Columbia St. Mary's became the first Wisconsin hospital to implement the RAPID program, an artificial intelligence system that can help identify a stroke in 90 seconds or less and get patients moving on to necessary treatments. 
"We have a system where the imaging from the scanner goes to servers set up all throughout the country," Gibson says. "We have one locally here in Milwaukee, and the data from the scanner goes to the server, gets processed, sent back to the radiologist, and is sent to me on my Apple Watch or my iPhone in an average of 45 seconds. Typically the patients are still in the scanner and I'm getting the images sent to my watch."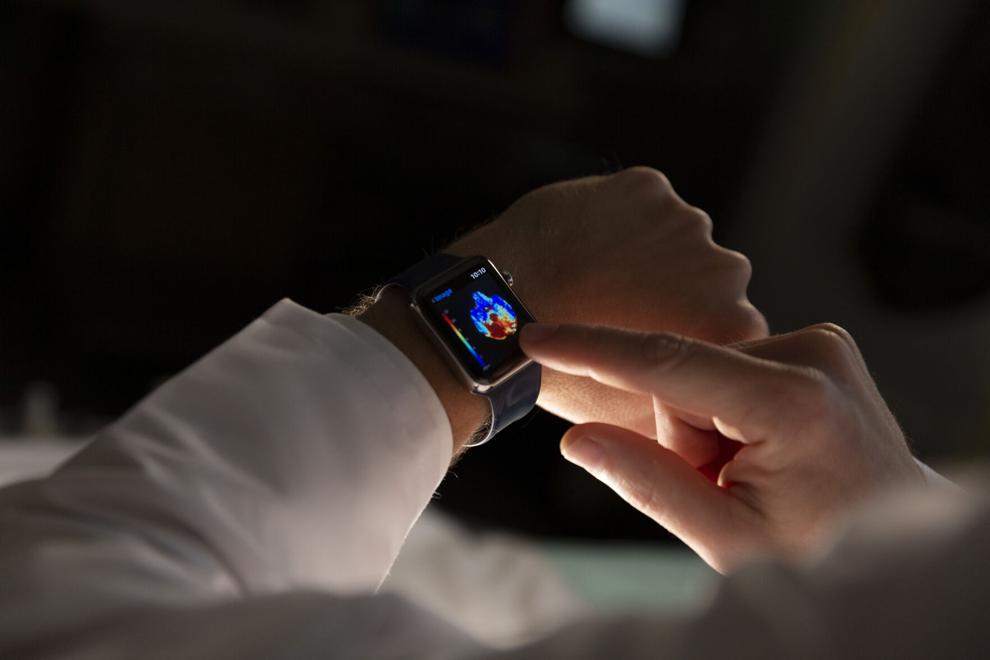 One recent example took place while Gibson was bagging his groceries. He received a patient's scan to his watch; within 15 minutes the cause was identified and the patient was in a procedure to open the vessel and treat the large-vessel stroke. 
Not only will the turnaround time save lives, but it will also improve the recovery process and quality of life patients are able to achieve with swift treatment. 
"That really improves our goal, which is functional outcomes," Gibson says. "We want to see people remain independent. Stroke is devastating because it not only kill you, but sometimes patients can be left permanently disabled, unable to talk or in some type of vegetative state."
With the quick diagnosis through RAPID, Gibson notes that patients' odds of a full recovery rose from one in ten to 50-50. He refers to his earlier example, noting the patient was paralyzed and unable to speak during the stroke, and, by the next day, was back at work. 
"It was literally that dramatic," Gibson says. "When the system works really well, that's the type of outcomes that we see and we've even come to expect at a certain level."
A New Machine,  A Closer Look
Ascension also recently added a second biplane-imaging machine, offering advanced interventional medical imaging technology that allows visualization so in-depth that doctors are able to see at micron level. That ability allows doctors to get an up-close look at the vessels, which enables them to identify strokes and their locations, and quickly implement procedures to treat them. 
"If there's a suspected stroke in the hospital, or if one of our scanners is down, or patients that are transferred in that need repeated perfusion imaging, we can now bring them directly to the NGO suite and acquire that imaging right on the table," Gibson explains. "It's another way to cut out time and [give us] a sort of backup capacity. That machine is really state-of-the-art." 
Care Comes To Patients
The doctor also heralds Ascension's continued commitment to tele-stroke care, a service that offers virtual consultations for stroke patients. Though COVID required a necessary shift to virtual appointments, Gibson is confident that telemedicine will remain a popular option long after pandemic restrictions have passed.
Ascension Columbia St. Mary's was recognized as a Comprehensive Stroke Center by The Joint Commission earlier this year, an honor that Gibson calls the "highest level of Joint Commission accreditation as it relates to stroke centers and their criteria online. 
"At the end of the day, what it really means is you [have] the staffing and the infrastructure and the volume to support treating the most complex of stroke patients," Gibson continues. "So whether it's these large-vessel stroke patients or stroke patients that might need TPA [tissue plasminogen activator], or patients that need open neurosurgical procedures, it's an accreditation that really means that all of the physical things that you would need to provide that level of care is there — as well as the expertise and the people so that you [have] the right clinicians, nurses, coordinators, and everybody that you need to provide best-in-class care." MKE