In July of 2010, I was recovering from another major medical event when I found my own breast cancer just a few weeks before my annual mammogram.  In one day, life returned to endless tests and appointments, then plotting and launching the grueling treatment that would eradicate my aggressive form of cancer.
Ten years later, I remain cancer-free, though I still take the estrogen receptor modulator Tamoxifen to ward off recurrence. In that time, my sister has beaten the disease, I learned there are three other survivors on this magazine's small team, and another is now waging her own breast cancer battle. Odds are you, too, are nodding along. 
Maybe you battled the disease, as one in eight American women (and thousands of men) eventually will. Maybe you supported a relative or friend. Maybe you lost one …or more.
The good news is that modern mammography makes early detection easier. And around the globe, including right here in Milwaukee, teams of doctors and researchers work tirelessly to find new weapons in the fight against a disease that accounts for nearly one-third of all newly diagnosed cancers in the U.S., according to Susan G. Komen.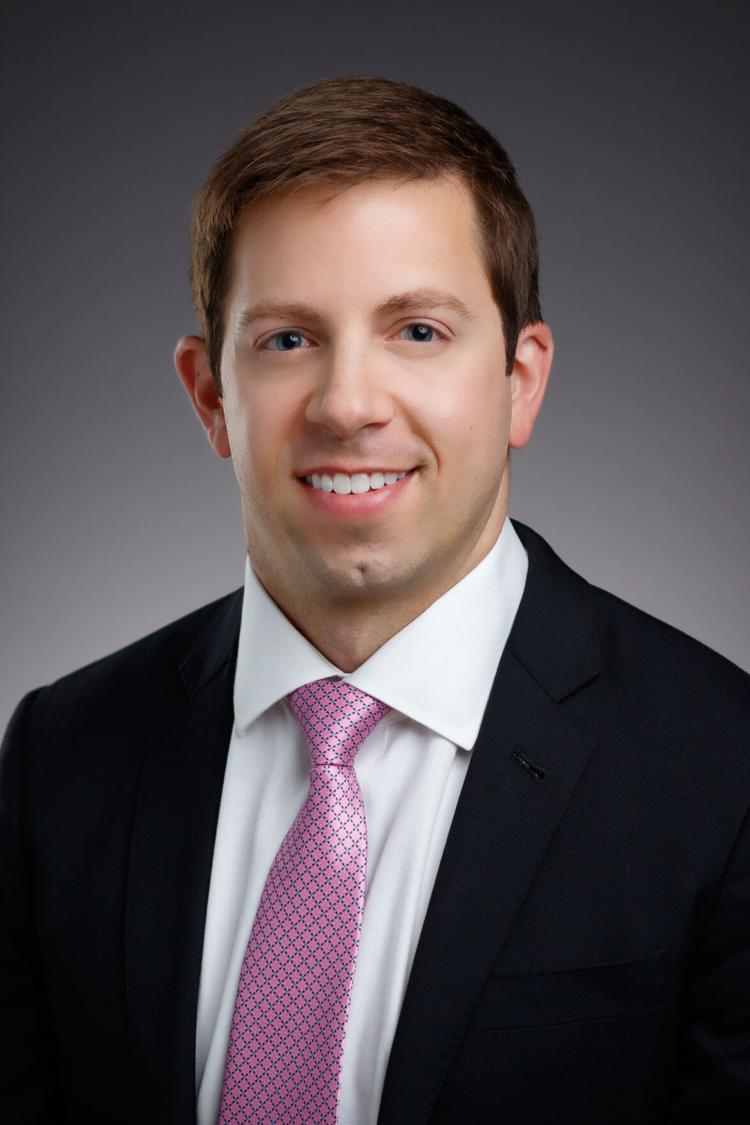 Hearteningly, those new treatments are aimed not just at eradicating the disease, but creating a less arduous journey and better quality of life for those who receive the diagnosis. Here, Dr. Chandler Cortina, a breast surgical oncologist and researcher at Froedtert and Medical College of Wisconsin, sheds light on a few of those emerging ideas.
Leaving lymph nodes alone 
For decades, Cortina says, the standard course of care for breast cancer patients was threefold: surgical resection, local radiation therapy and systemic therapy such as chemotherapy and/or hormonal therapy. Frequently, some or all of the patient's lymph nodes were also removed in surgery, often resulting in permanent arm swelling called lymphedema. That step may no longer be needed.
"One of the big national clinical trials that's really hot in the breast cancer world is called A11202, which we have open at Froedtert," says Cortina. "It's women who undergo chemotherapy first and then have surgery, and then, at the time of surgery, we find out that there are still some sentinel lymph nodes that are positive. Those patients are getting randomized to either get a lymph node dissection like we've done in the past, or, instead, leaving the nodes alone surgically and just giving radiation to the lymph nodes underneath the arm.
 "The other really unique thing," Cortina continues, "is because we're finding breast cancer more frequently now that more patients are getting mammograms, in older patients who have really small, tumors that have a really good prognosis, there's been good, long-term data showing that we can actually omit checking lymph nodes — because they don't really change treatments — and actually cut out things like radiation and chemotherapy in some cases, and just have patients undergo surgery and then take hormone therapy like Tamoxifen or aromatase inhibitors. We're trying to find areas where we can optimize therapy without overtreating. It's really trying to minimize those types of side effects."
 A shorter course of treatment for DCIS
Furthering that ideal, Cortina cites new thinking in the treatment of ductal carcinoma in situ [DCIS], the most common form of breast cancer. The conventional regimen, he says, entails surgery, possible radiation, and if the tumor is estrogen receptor positive or hormone receptor positive, endocrine therapy such as Tamoxifen.
"There've been many studies saying that maybe we're overtreating DCIS cancer, as well," Cortina explains. "There's a big clinical trial that's been going on for a couple of years called the COMET [Comparison of Operative to Monitoring and Endocrine Therapy] trial. Essentially what it's doing is, in patients who have a mammogram, and a very small area of calcification is seen and it's a really low-grade DCIS of estrogen receptor positives, if they meet criteria for the trial and are willing to participate, they are getting randomized to either undergo surgery or not undergo surgery and get treated with an endocrine pill and have imaging every six months to see if this area is staying stable or if it's changing. The hypothesis is that if some DCIS has a good tumor biology and is not very aggressive, perhaps it can be treated with the pill alone instead of surgery, radiation and the pill. 
"That trial is going on right now and has been for a couple of years, and Froedtert and the Medical College is lucky enough to be one of the participating sites," Cortina continues. "The results of that probably won't be out for another five or 10 years, but when those results do come out, I think they'll be very beneficial in helping us as physicians try and deescalate care for DCIS. We can maximize patient benefit, but minimize the amount of treatment that some patients may need."
The promise of liquid biopsy
Cortina says that one of the most exciting new technologies to catch his colleagues' and his attention is liquid biopsy, a simple blood test that could detect residual cancers sooner and reduce the number diagnostic scans to which a patient is subjected.
"Liquid biopsy is essentially a blood test looking for circulator tumor cells, or circulating tumor DNA," Cortina explains. "It's becoming very useful clinically in patients who have had a breast cancer diagnosis and are currently on medication like Tamoxifen, or who are on chemotherapy, and in patients who have evidence of metastatic disease, meaning disease that has spread outside of the breast to vital organs like the liver, the lungs or the brain.
"Conventionally, how we assess if someone's responding to therapy is to complete a physical exam, and then through CT scans, PET scans or MRIs, looking for tumors and if they're getting smaller or completely disappearing," he continues. "For the most part, imaging modalities are really accurate in determining response to therapy — but when we're talking about things less than a millimeter in size, it can be extremely difficult, if not impossible for CT scans or PET scans to pick them up. The goal of liquid biopsy is to try to detect these circulating tumor cells or circulating tumor DNA in the bloodstream to see if there is, in fact, residual cancer cells in the body that we can't detect physically by physical exam and by imaging."
Cortina says that, based upon what type of circulating tumor DNA is present, medical oncologists can better determine what type of chemotherapy or endocrine therapy may benefit patients most to help prevent disease progression or the formation of new tumors. 
"It's great for patients because you have a quick, easy blood test that takes just a couple minutes to obtain, rather than having to go through all these different types of scans," he says. "Instead of having to wait three or four months to get a repeat scan, you could get the medication, a week later have your blood redrawn and see is the amount of circulating tumor cells reduced by half or by 90 percent, or is it the same? You can have that much quicker, in real time. I think it will definitely take away some of the stress that patients undergo when they're undergoing therapy, and have to sometimes wait months before repeat scans show if it's working or not."
Cortina believes that the therapy will only gain traction in the cancer community.
"One [Guardant360 CDx] was just approved this past week, not just for breast cancer patients, but for patients of all sorts of solid organ tumors — lung cancer, liver cancer," he says. "It's been slowly developing over the past few years, and there's a tremendous amount of research going into it. It'll be really interesting to see where things go over the next five to 10 years in terms of how liquid biopsies help to determine prognosis, risk of recurrence, and really tailored chemotherapy and immunotherapy where it can benefit patients the most."
Skipping Surgery for Stage 4 patients
Cortina also heralds the recent publication of ECOG-ACRIN's E2108 trial results as a step forward in easing the treatment burden for metastatic cancer patients. 
Whereas conventional thinking for decades supported surgery as beneficial for those patients, the E2108 study, spearheaded by Northwestern Feinberg School of Medicine's Dr. Seema Khan, proved that oftentimes the opposite is true.
"I actually had the pleasure of working with Dr. Khan and learning from her while I was at Northwestern," says Cortina. "She ran this clinical trial and they just released the results in this June at one of the big national oncology conferences. They followed patients in 2011 and the median follow-up was five years, and patients got randomized to either get surgery followed by standard chemotherapy and radiation therapy, or got randomized to not get surgery and just get standard chemotherapy. 
"They found that there was no difference in survival between the patients who got surgery and those who didn't get surgery. It put all of the retrospective studies to rest that showed 'maybe there's a benefit, maybe there's not.' With this data we definitively know that in patients with stage 4 breast cancer, or metastatic breast cancer, there really isn't a benefit to survival if patients undergo breast surgery.
Instead, says Cortina, doctors can now focus on other forms of systemic therapy to improve lifespan and quality of life for stage 4 patients."To make a really long story as short as I can, metastatic breast cancer treatment is really dependent upon numerous things," Cortina explains. "It depends upon tumor receptor status — meaning is it an estrogen positive tumor, is it a HER2 positive tumor, or is it a triple negative breast cancer? On top of that, there are specific tumor characteristics that medical oncologists look for to determine if certain therapies will work. There's a protein called PDL1 that we look for, and that will help to dictate the patients that benefit from certain types of other therapies. 
"Really, standard therapy is going to be systemic chemotherapy or endocrine therapy or immunotherapy., he continues. "If patients aren't responding to standard therapy, there are numerous clinical trials that patients can participate in that will help to determine if some of these newer medications are beneficial, in terms of either preventing a tumor from growing, or totally eradicating them."
Bottom line, Cortina says, patients are the most important part of their cancer care team, so finding medical professionals they trust and asking questions is key. And if patients are able and agreeable, taking part in available trials.
"Ask, are there clinical trials that I am available for, or are there potential trials that that I could be available for that aren't available here, but maybe available at larger cancer centers like Chicago or Boston?" he says. "It's a personal decision, but in the end, it's the only way that, together as a society, we help to advance cancer care." MKE