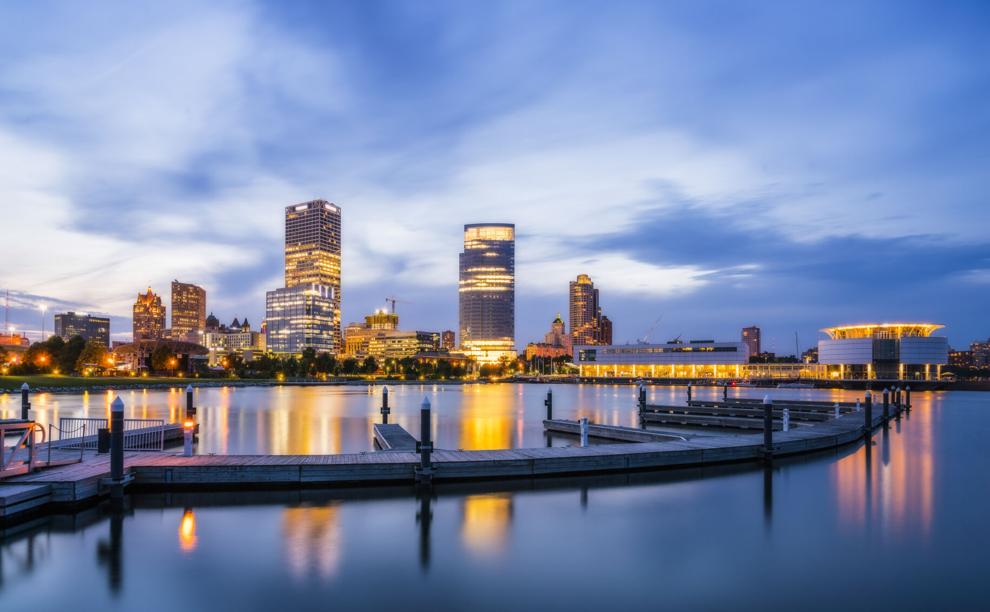 After a year filled with unpredictability and dismal news for the travel industry, Milwaukee has emerged as a hub for Great Lakes cruise travel. Two recent announcements from Viking and Pearl Cruise lines will be a boon to Milwaukee tourism.
Cruise travel came to screeching halt last summer with the COVID-19 pandemic in full swing, but it could be up and running again with ports of call at Pier Wisconsin and South Shore starting in June. 
In November, the Board of Harbor Commissioners approved an agreement that guarantees that the Port of Milwaukee will be a turnaround location at least five times a year for the Pearl Mist cruise ship from 2021 through 2030 — and potentially until 2040. That provides a minimum annual rent of $42,100 for the Port, with a gradual increase to $50,000 by 2026 and $60,000 by 2036.
Earlier in 2020, Viking announced that at least one of its three new Great Lakes cruises would use Milwaukee as a port for turnaround service. The new, eight-day cruises will include about 20 voyages on the Great Lakes from April through September. That means that about 8,000 passengers from around the world will board or disembark in Milwaukee every year. 
Viking will roll out its newest and most modern vessels to cruise the Great Lakes. "Our guests are curious explorers. They want to continue traveling with us to familiar and iconic destinations," Viking Chairman Torstein Hagen says. "The Great Lakes are a phenomenal destination in the world, and they are currently underserved by cruise lines." Viking offers destination-focused voyages on all seven continents — more than 20 rivers, five oceans and now, five Great Lakes.  
Behind the Scenes
Adam Tindall-Schlicht, director at Port Milwaukee, had the foresight to create the Milwaukee Cruise Collaborative (MCC) in February of 2019, in preparation for future cruise growth. "Port Milwaukee has been working for several years to realize the international cruise turnaround service," says Tindall-Schlicht. "The Pearl and Viking Cruise lines agreements are a culmination of years of work and service from the Port, Mayor Tom Barrett and tourism partners." 
The MCC is made up of groups like VISIT Milwaukee, Cruise the Great Lakes, Discovery World, Lake Express High Speed Ferry and more. "It's a team of local and regional stakeholders dedicated to providing Port Milwaukee's cruise visitors with an operationally solid and commercially dynamic tourist experience," explains Peggy Williams-Smith, president and CEO of VISIT Milwaukee. "In light of our current global crisis, the focus is how to promote a safe cruising experience in 2021 and beyond."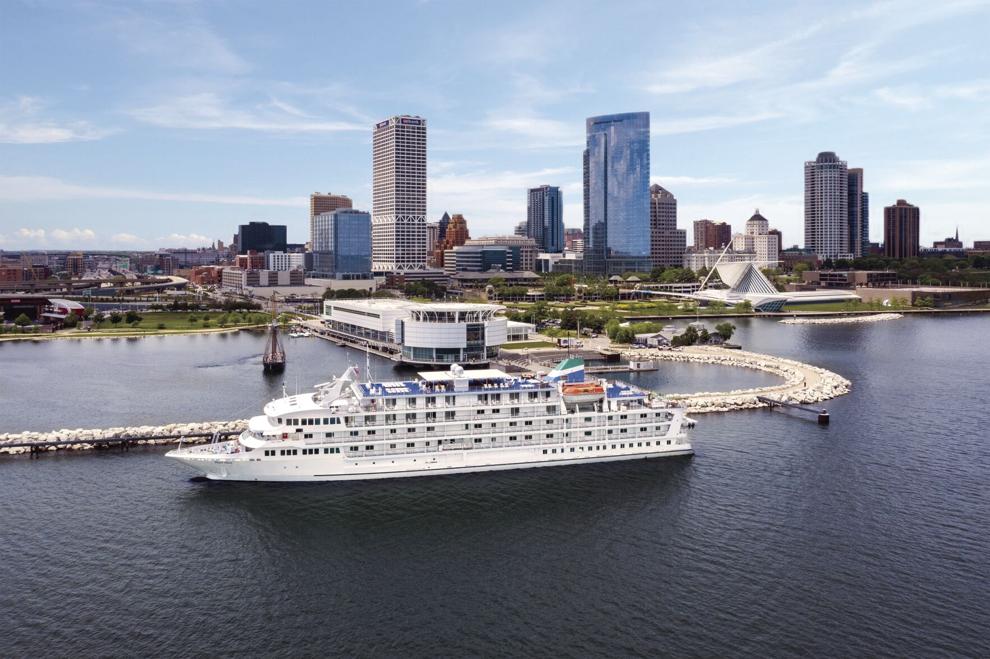 Impact on MKE tourism 
According to data from Port Milwaukee, Great Lakes cruising continues to grow steadily. In 2018, there were about 1,000 passengers that came through the Port. In 2019, there were over 3,200 passengers. With both cruise lines, an estimated 12-15,000 people will come to Milwaukee on international cruises by 2022. " And with turnaround service, you get hotel stays and more spending at local attractions," says Tindall-Schlicht. 
Although there aren't any metrics on the exact impact cruising has on the local economy, tourism overall impacts the Greater Milwaukee area tremendously. "Milwaukee attracted more than 29 million visitors in 2019, and those visitors infused over $6 billion into our economy through spending on hotels, attractions, restaurants, bars, retail and more. We fully expect that Great Lakes cruising will continue to build upon these positive trends and impact to our local economy," says Williams-Smith.
As travelers are bouncing back from the COVID pandemic, they will likely find comfort in being able to explore close to home. "These are people who have already traveled the world. Now they are seeking the familiar unfamiliar — destinations that provide a sense of safety," says Tindall-Schlicht. 
Theresa Nemetz has been working with Viking officials for over a year to craft unique excursions for passengers to explore Milwaukee, southeastern Wisconsin and Illinois when boarding and disembarking cruises. Her company, Milwaukee Food & City Tours, has been creating authentic food and history-centric city tours in Milwaukee for 13 years, so it was a natural pair.
"The growth of cruising on the Great Lakes is an exciting opportunity for all area attractions. The prominence and visibility of being aligned with Viking is significant and will have an impact for years to come," says Nemetz. "Once passengers discover Milwaukee through a shore excursion, they will return for future trips to explore the city in greater depth." 
With these new cruises docking in the Cream City, Milwaukee won't remain a hidden gem much longer. And that might just be the best surprise of 2020. MKE