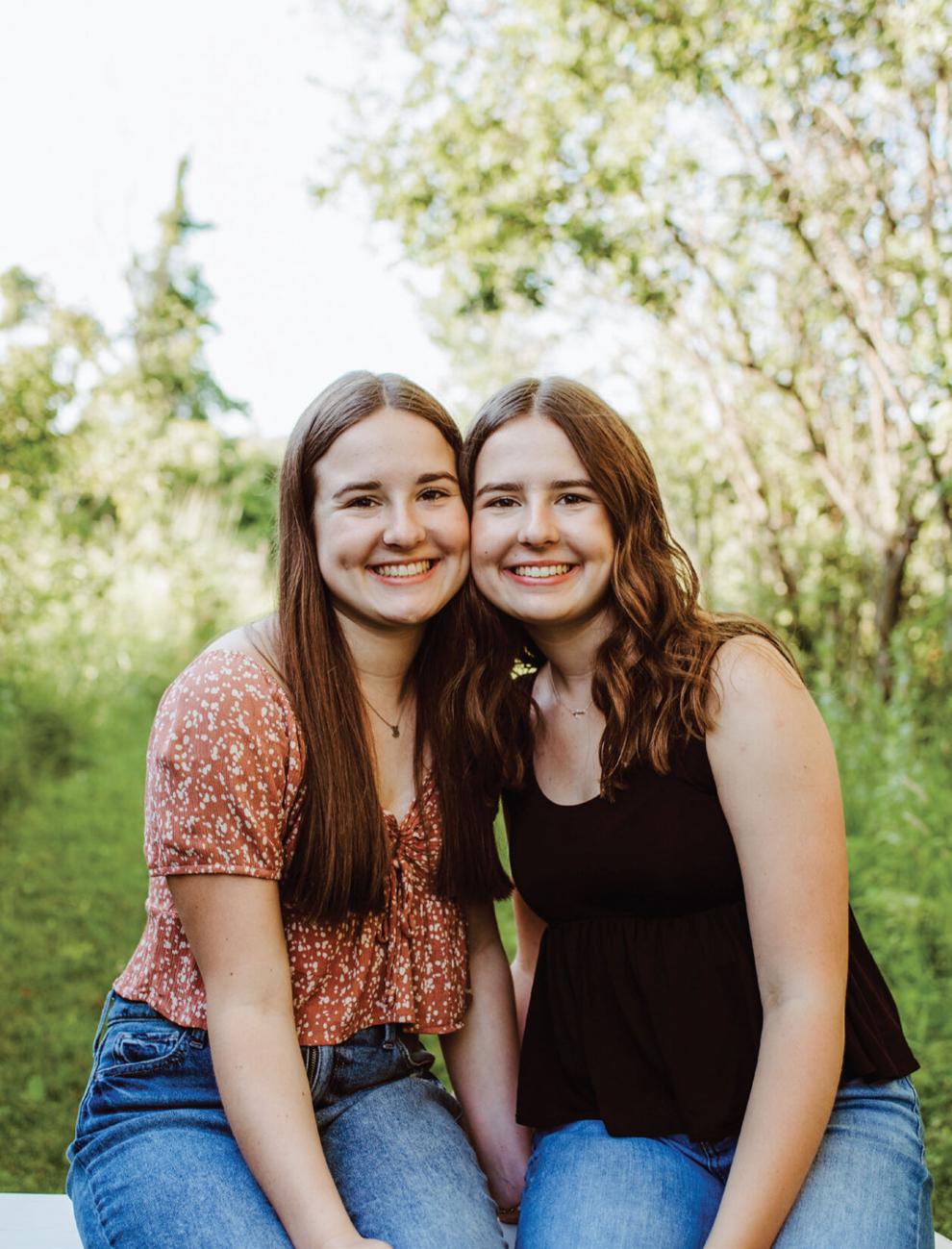 Ryan Dove recalls the moment that changed his family's life forever.
In the middle of a rec department softball league game, his then 8-year-old daughter, Lily, began complaining of feeling winded, having pain in her legs, and experiencing an overall lethargic state.
Though the symptoms could have been attributed to her activity, Ryan says his wife Erin followed her "mom intuition" and immediately took her daughter to the doctor. Lily's condition, it turned out, was more serious than anyone expected.
"I was walking to my office after a meeting, somebody intercepted me and said, 'You need to call your wife right away,'" Ryan says. "I called Erin and she said, 'You need to come to the clinic right away. Lily has leukemia."
There, the doctor advised the Doves to go to Children's Hospital of Wisconsin for a better and more thorough diagnosis.
Ryan says he still vividly remembers Lily singing along to "Cups" by Anna Kendrick as he and Erin did their best to stay strong during the drive.
"Our 8-year-old daughter's singing 'You're gonna miss me when I'm gone' while Erin and I are basically trying to choke it all down driving over to Children's."
Lily was officially diagnosed with acute lymphoblastic leukemia, a fast-moving form of cancer that affects the bone's production of immature white blood cells that fail to fight infection, as well as crowd the bone marrow that produces normal blood cells.
"The doctors sat down with us and said, 'You're here because of something rare,'" Ryan says. "'The good news is that we're very good at this.' It was ultimately the hope we needed."
The American Cancer Society says that leukemia is the most common cancer in children and teens, accounting for one in three cancer diagnoses. Of those leukemia diagnoses, three out of four are acute lymphoblastic leukemia. Despite being the most common cancer in children, it's still a rare diagnosis.
Treating Twins
Lily immediately started undergoing an aggressive chemotherapy that's largely an adult treatment modified for children, Ryan explains.
After two years of treatment — when Lily had just a few months left — her identical twin sister, Bailey, started complaining of leg pain as well.
"Erin and I pretty much knew what was going on, but we were really trying to deny it," Ryan recalls. "Ironically, Erin was driving Bailey and Maddie, our oldest daughter, to a siblings' support group."
When Erin and Bailey arrived arrived at the doctor's office, Erin told a physician's assistant that Bailey's symptoms were the same as Lily's and insisted on a blood test. The results confirmed their suspicions — Bailey was now positive for leukemia — and the Doves returned to Children's Hospital of Wisconsin, where they were greeted by staff they'd come to know well over the previous two years.
Bailey, then aged 10, was placed in high-risk protocols, requiring more chemotherapy and treatments than her sister. Ryan recalls bittersweet emotions as one daughter celebrated ending treatment as the other was beginning.  
"Lily's bell ringing [to celebrate the end of treatment] was there and Bailey was right in the middle of treatment when that was happening," he says. "I remember Erin and I just sitting there for a while, trying to collect ourselves — because on one side, you want to celebrate one, but you're still working with the other [daughter]."
The girls leaned on each other through their recovery journeys. "They've been together their whole lives and they're very close to each other," Ryan says. "They know how each other feels. Bailey went from the person of comfort to someone [also] fighting cancer. Bailey, having watched Lily do it, was familiar with more of the things that are going on."
The family powered through the years of treatments together and now Lily and Bailey are cancer-free 18-year-olds preparing to graduate high school. While the twins are still deciding which college to attend and degrees to consider, Ryan notes the experience has inspired their older sister, Maddie, to pursue a degree as an oncology nurse practitioner.
"It's directly because of the experience of her sisters and the impact that those nurses had," Ryan says.
Raising Awareness
The experience also inspired Ryan and Erin to become active in the nonprofit world, with Erin working with organizations like Women for MACC and Ryan serving on the MACC Fund board of directors to benefit childhood cancer. Ryan, an assistant vice president of IT at West Bend Mutual Insurance, notes the impact his company made in his family's journey.
Just days after Lily's diagnosis, Ryan says he learned that the MACC Fund had donated a $10 million grant to childhood cancer. And he discovered West Bend's CEO, Kevin Steiner, was on the MACC Fund board.
"I had given Kevin an update on Lily," Ryan says. "He mentioned that every two years, West Bend held an event to raise money for the MACC Fund. I immediately asked to be part of that team."
Since he's joined, West Bend has helped to raise almost $4 million to support the MACC Fund, Ryan says. A little over a year ago, Steiner stepped down from the MACC Fund board and Ryan stepped in.
Though Ryan recognizes not every family's cancer journey is the same, he offers sage advice for those in a similar situation. "It sounds cliche, but our word of wisdom is to take it one day at a time," he says. "What you're going to deal with is going to be probably the hardest thing next to actually losing someone.
"If you try to take the entire battle at once, it's overwhelming. Find a good support group. Erin and I would not have gotten through five years of this if we hasn't stayed close to each other, trusted in each other, and took this very patiently." MKE