In a story we ran last year, I remember a podiatrist telling us "the most important asset we own is our health. I'm just so surprised so many people take this for granted and ignore good health habits until it's too late."
That nugget stayed top of mind as we planned our Be Well/Top Doctors issue, and we reached out to our major health care providers in the Milwaukee area to see what thoughts they'd like to pass along to our readers.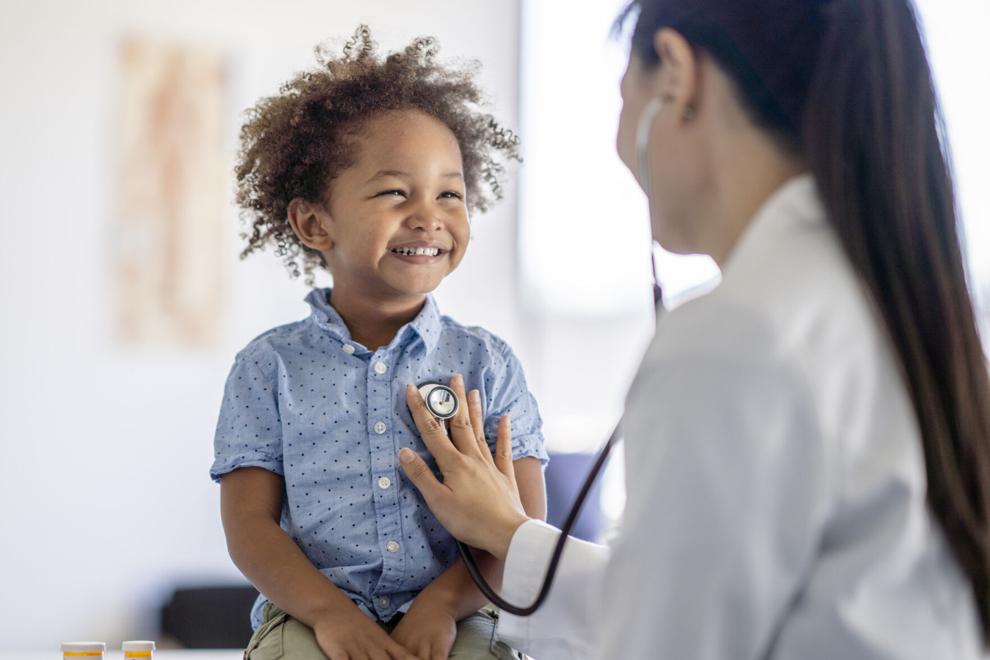 Aurora Health Care
A key aspect of being well is working with your doctor to monitor your health. "Preventative care is important and delaying care can have serious impacts on someone's health," says Dr. Edmund Fernandez, family medicine physician at Aurora Health Center in Slinger. "It's important to see your primary care doctor regularly and receive preventative care — it can catch early signs of any health concerns that could impact you down the road, and there are several health screenings your doctor conducts during a physical exam based on age and risk factors that can help prevent illness or disease."
During a physical, your doctor can detect concerns that show symptoms — as well as concerns that don't show  symptoms, he explains. "Those might be heart murmurs or irregular heartbeats, high blood pressure, hernias, or abnormal moles which may require further care," Dr. Fernandez says.
Another suggestion to making life changes? "Eating a well-balanced diet and staying active are both key to living a healthy lifestyle and lowering your risk for illness or disease," says Dr. Fernandez. "Having well-balanced meals is a great way to get the nutrients that our body needs."
One way to achieve that healthier diet is substituting foods in recipes, he says. "Some examples are substituting more vegetables for different foods. Another is using ground turkey instead of meat."
• Aurora's LiveWell digital app can help manage your health and wellness info, access your medications and offer healthy dining recipes. Dr. Fernandez says.
#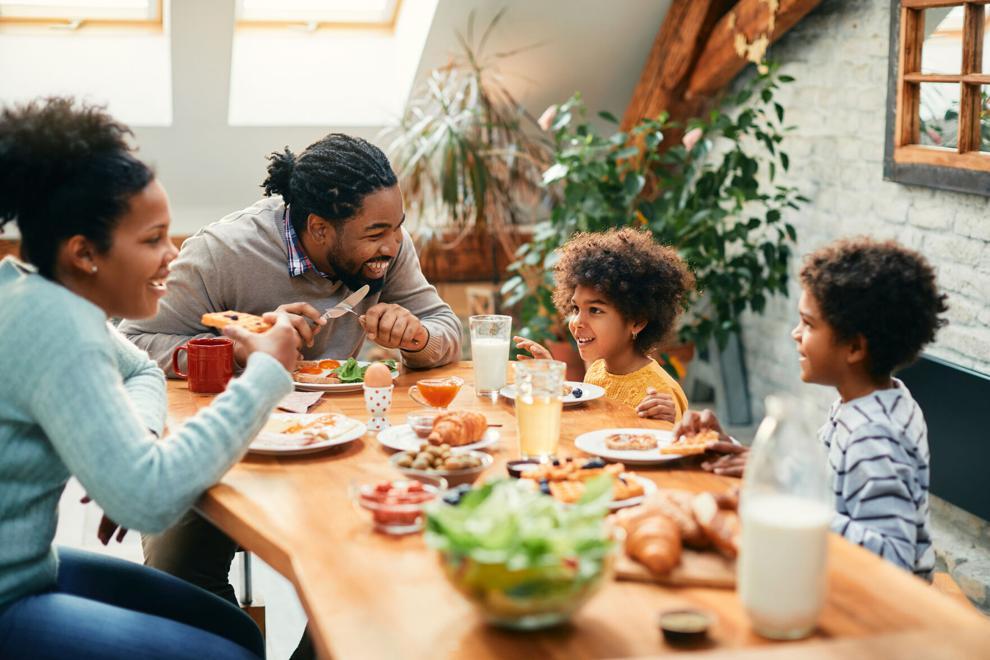 ProHealth Care
"Life changes don't have to be big to improve your physical and mental health," says Dr. Patricia Toro Perez, MD, a family medicine physician with ProHealth Care in Waukesha. "Small changes can be more feasible and still have a big impact. This applies to everything from eating healthier, exercising more and spending more time with loved ones."
Her suggestions include walking more, eating more fruit and vegetables and spending time with family and friends to nurture your mental health.
"Keeping yourself and your family on track with immunizations, health maintenance and routine dental cleanings are some of the best ways to stay healthy," Dr. Toro Perez continues. "These three things help prevent health problems. And the easiest things to do to stay health-aware are to establish a relationship with your primary care provider and set up and use your MyChart account — annual exams are designed to ensure that you're up to date on all your preventive health measures. Routine screenings and vaccinations are very important. MyChart provides easy access to your medical record and the opportunity to reach out to your primary care team with questions between appointments."
• The ProHealth online app to track appointments, communicate with your doctor, order meds and find healthy living tips is MyChart.
#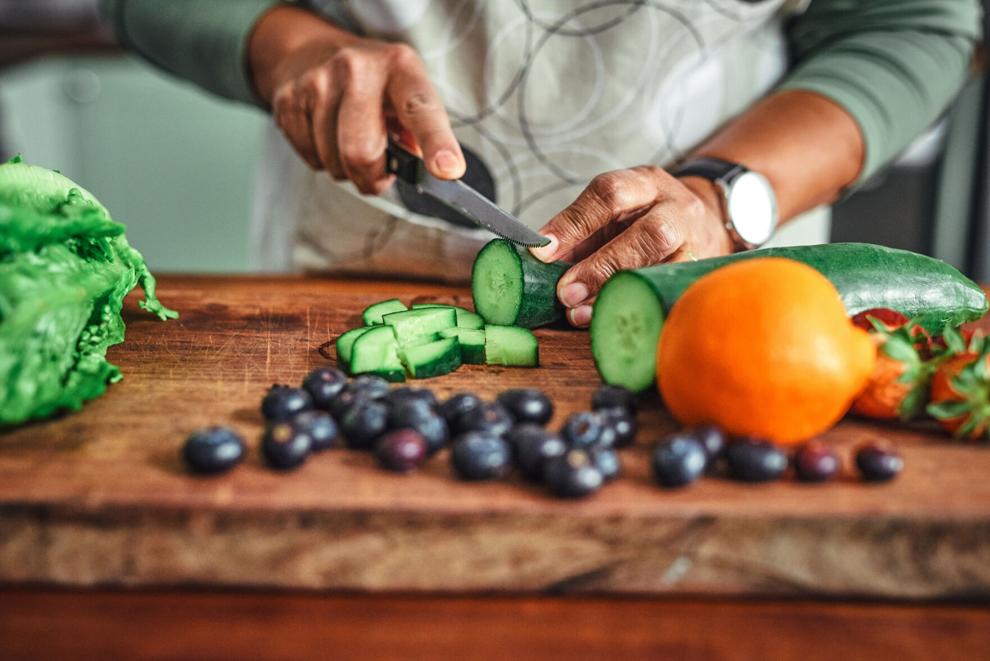 Froedtert & the Medical College of Wisconsin
The easiest suggestion to help make a positive life change is daily exercise, says Dr. Anshu Aggarwal, who practices family medicine at the Froedtert & the Medical College of Wisconsin McKinley Health Center. "Exercising for even 10 minutes a day helps physical and mental health," she says. "And by staying mobile, you'll be able to stay independent and take care of yourself for longer."
Yearly physicals are strongly recommended, Dr. Aggarwal says. "It's so important to check in with your physician every year, whether it be to update immunizations, discuss diet and exercise, or talk about what to expect in the future."
Dr. Aggarwal offers a few other tips.
Drink water: "The goal for most patients is 64 ounces a day," she says. "Always run that by your doctor, however, based on your specific medical conditions."
Understand medical power of attorney: "One very important tip for keeping you and your family prepared for the future is discussing both medical and financial power of attorney," Dr. Aggarwal says. "While this is a difficult conversation, by discussing power of attorney early, you can have an honest discussion with your family about future expectations."
Use the online health portal with questions or for updates. "I strongly encourage my patients to reach out with any questions or concerns they have about their health," she says. "By using the online portal, they can reach out anytime, which allows patients to ask questions without needing to call my nursing team or waiting for their next appointment."

The Froedtert&MCW app keeps patients connected to physicians, appointments, meds and more.
Ascension
Nutrition: "Obesity is at an all-time high in the U.S.; close to 70 percent of Americans are overweight or obese," says Dr. Christopher E. Weber, Internal Medicine, Bariatric Medicine-Non Surgical Weight Loss and Obesity Medicine at Ascension Wisconsin. "A healthy eating plan can improve your overall health, help manage weight, and reduce the risk of many diseases including heart disease, diabetes, high blood pressure, and abnormal lipids such as high triglycerides and low HDL or 'good cholesterol.'"
An important component of healthy weight loss is managing portion sizes and calorie intake, he continues. The basics include eating lots of fruit and vegetables, including whole grains and fiber in your diet, eating an adequate amount of protein and minimizing the amount of sugar you eat.
Physical activity: "According to the Centers for Disease Control and Prevention, adults should incorporate both aerobic activity and muscle strengthening exercises," Dr. Weber says. He recommends the following for adults:
150 minutes or more a week (about 22 minutes/day) of moderate aerobic exercise or 75 minutes of vigorous aerobic activity a week, along with two or more nonconsecutive days of strength exercises that work all the major muscle groups — legs, hips, back, abdomen, chest, shoulders, and arms. Moderate aerobic activities include brisk walking, bike riding, hiking, water aerobics, and  pushing a lawn mower. Strength exercises include lifting weights, working with resistance, push-ups, sit-ups, digging or shoveling, or yoga. You should be able to maintain a conversation with little or moderate effort.
Vigorous aerobic activities will substantially increase your heart rate and breathing. If you are working at this level, you can say just a few words without pausing to take a breath. These activities include jogging or running, swimming, bike riding, and skipping rope.
Brain health: "The science of brain health provides three powerful strategies that can immediately sharpen memory and attention, minimize the risk of Alzheimer's disease, and boost mood and sleep quality," says Dr. Michelle Braun, Neuropsychologist at Ascension Wisconsin. Her six tips for brain health are:
1. Revise Exercise: Find a "joyful movement" or exercise you love — dancing, hiking, walking — then perform that movement for a total of 10-15 minutes per day (an "exercise snack"). You can break your exercise snack into small segments to fit around your schedule, or can do it all at once. The exercise snack immediately boosts attention and memory, and increases tissue density and performance in the memory center of the brain (the "hippocampus"), which is the region where Alzheimer's often starts.  
2. Add a Superfood: Pair your exercise snack with one or both of the top two superfoods: Dark green leafy vegetables (spinach, kale, and greens; one serving per day was associated with a 11-year slowing of cognitive aging), or berries of any type (three servings per week were associated a six-year slowing of cognitive aging).
3. Reboot with better Zzz's: While we sleep, our body actively flushes cellular and metabolic waste from our brain, essentially "rebooting" it for the next day. That waste includes proteins ("beta-amyloid" and "tau") that can build up and may increase the risk of Alzheimer's if they are not flushed away consistently. Improving sleep quality (so you feel refreshed upon awakening) and quantity (to about 7 hours per night for most people) boosts the brain's ability to flush away toxins and waste.
4. Aspire to Rewire: Engaging in cognitively challenging tasks can strengthen your neural networks and increase your "brain reserve." Although popular choices such as crosswords or sudokus can be helpful, you can get just as much benefit from creating a brain game out of any task you enjoy, from learning a new recipe or language, listening to an educational radio show, or researching new investments.
5. Soothe your soul with social connection: While there's no quick fix, connecting meaningfully with others about shared experiences and challenges can help decrease stress hormones and gradually rekindle a sense of well-being. Decreased loneliness also can immediately improve brain functioning and can help reduce the risk of Alzheimer's.
6. Boost memory with mindfulness: Recent research shows that mindfulness (the ability to be fully present in the moment) is a powerful technique with a cascade of positive effects. Take a deep breath and become aware of your surroundings — observe what you might be hearing, feeling, or perceiving, and describe it factually and without judgment (e.g., "I hear the whir of a fan" rather than "The fan is really noisy and it's bothering me"). This process can be done for a few seconds at a time to an hour or longer.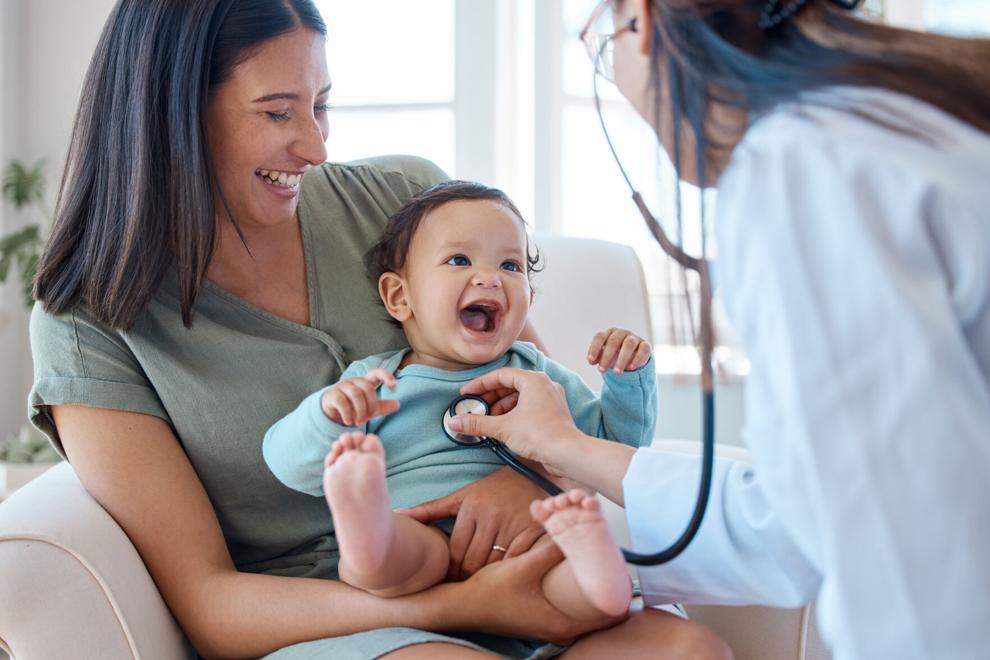 Immunizations: "Ascension clinicians recommend patients stay up-to-date with their immunizations," says Dr. Dirk Steinert, Internal Medicine Physician/Pediatrician at Ascension Wisconsin:
Influenza: Get a flu shot every year.
Pneumococcal: Have the pneumococcal vaccines after you turn 65 — if you're younger, ask your health care provider if you need it sooner.
COVID-19: Doctors and the CDC recommend that people of all ages stay up to date on their vaccinations and boosters.
Tetanus and diphtheria: Adults should have one Tdap with pertussis (whooping cough) protection for those age 19 or over, and a tetanus and diphtheria (Td or Tdap) booster every 10 years from their last Td or Tdap.
Zoster vaccine: Shingrix is recommended for age 50 years or older, whether or not you've already had shingles.
Human papillomavirus (HPV): This vaccine is recommended for males and females ages 9-26, and up to age 45 to prevent cancer.
Measles, Mumps, Rubella (MMR) vaccine: If you were born after 1956 and are not vaccinated or known to be immune, ask your doctor about this vaccine series.
Varicella vaccine: Health care professionals recommend two doses if you were born after 1979 and have not been vaccinated.
For patients of Ascension Wisconsin clinics and hospitals, MyChart is an online tool that gives patients direct access to their personal health information in a secure environment.