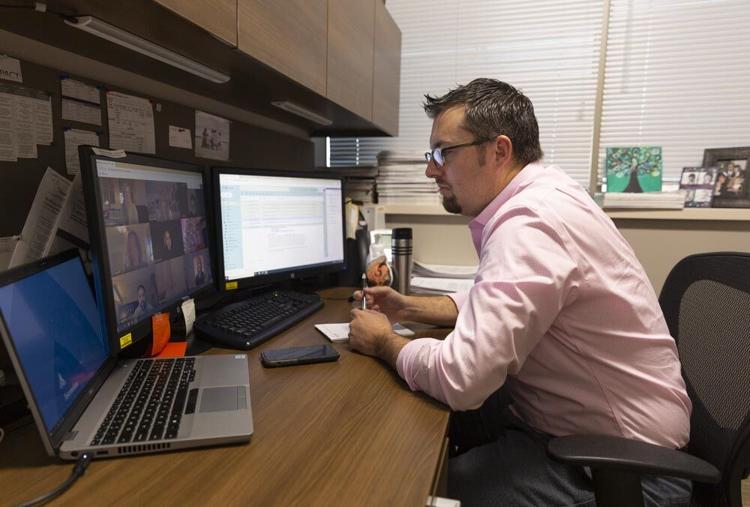 With COVID-19 still a major issue, a new medical clinic in Oak Creek intends to specialize in treatment for those still suffering after-effects from the disease.
Post-acute COVID Care at Ascension Medical Group-Oak Creek opened Nov. 2 at 8020 S. Howell Ave. As of early December, it had treated about 80 patients.
The clinic is for patients who previously tested positive for COVID and continue to experience lingering effects. Multidisciplinary experts address neurological and cognitive changes, sleep issues, heart or behavioral problems, neurologic issues, rehabilitation and primary care.
The unit operates under the same safety protocols as other health centers: daily employee and patient screening, cleaning and disinfecting, staggered appointment slots, waiting room distancing, virtual check-in and visitor restrictions. Visits are conducted on an outpatient basis.
And a larger footprint is now in the works. "We are in the process of expanding this program to other parts of the state to support additional patients during their recovery, and to help coordinate their follow-up care," says Dr. Patricia Golden, primary care medical director at Ascension Medical Group Wisconsin. MKE Lifestyle recently spoke to Golden and Dr. Erin O'Tool, family medicine physician, Ascension Medical Group Wisconsin about the clinic. 
---
How is the Post-Acute COVID Care Center staffed differently from, say, a hospital's COVID unit?
O'Tool: Post-acute COVID Care at Ascension Medical Group-Oak Creek helps patients, on an outpatient basis, who previously tested positive for COVID-19 and continue to experience related symptoms beyond the typical timeframe for historical respiratory pathogens. The main difference is that treatment is rendered in the expected office setting where our primary team develops a personalized care plan to help care for individual patient needs. Those plans are facilitated by our multidisciplinary team of experienced specialists as needed on a case-by-case basis.
---
With the recent spike in COVID cases, are you also seeing a spike in patients with persistent post-COVID symptoms? 
O'Tool: While it remains unclear the exact proportion of patients who will contract, get ill with COVID-19 and suffer from persistent symptoms, it's right to assume that the more people who get ill with COVID, the more people will develop post-acute and potentially chronic COVID.
---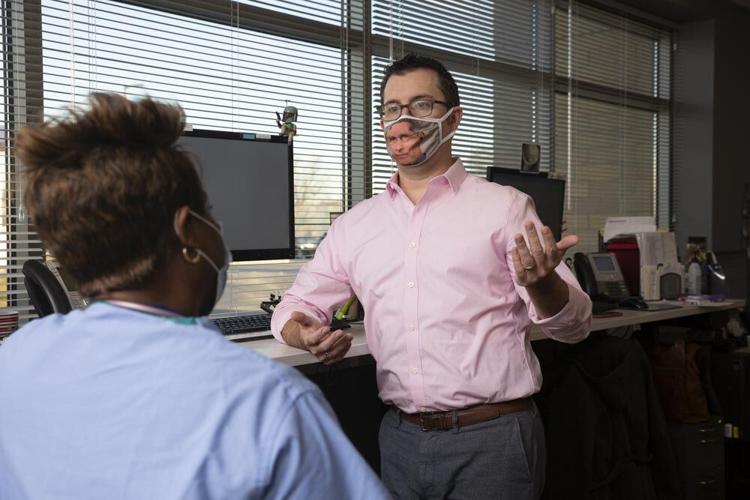 What might those numbers look like?
O'Tool: The numbers are quite unclear. Part of that is because initial reporting only took into account hospitalized patients with COVID as those who could suffer from persistent symptoms. Clearly, we now know that isn't the case, so now, as large data sets are being analyzed, we're starting to get a clearer picture. Early data suggests that 10 percent of people infected will have symptoms beyond 8 weeks."  
---
How many patients can the clinic handle?
Golden: Currently the clinic is staffed by Dr. O'Tool and Erin Gillespie, NP, and further supported by our clinic RNs and medical assistants. The program is also supported by our Ascension Medical Group Wisconsin specialty colleagues with whom we consult regularly. With demand clearly on the rise, we are working diligently to expand the service beyond Oak Creek and to a broader Ascension Wisconsin footprint in Milwaukee and throughout the state. There are a growing number of patients in Wisconsin who need this type of comprehensive care. 
---
Is there a prospective timeline on how long post-COVID follow-up care might last?
O'Tool: The long-term effects of COVID-19 remain unknown, and the medical community is working on clarifying the definitions of this process. Tentatively, symptoms of COVID-19 infection that last more than six weeks can be thought of as "post-acute COVID," and those with symptoms lasting more than 12 weeks thought of as "chronic COVID," or often referred to as "long haulers" or those with "long COVID." 
---
Can you describe how the clinic works? For example, if a patient comes in with multiple symptoms, are different specialists called in?
O'Tool: Post-acute COVID Care at Ascension Medical Group-Oak Creek is a one-stop shop for patients to address a variety of needs related to their COVID-19 recovery. The primary assessment is done by primary care providers familiar with the concept of taking care of the whole patient. That assessment can then open the door to the appropriate specialists as needed, whether that be providers in pulmonology, cardiology, behavioral health, neurology, rehabilitation services or beyond. All of the testing, treatment plans and follow-up care services are personalized to the individual needs of each patient." 
---
What are some of the typical symptoms that are being treated?
Golden: Common symptoms we treat include muscle pain and weakness, fatigue, difficulty breathing or breathlessness, neuropathy and myopathy, headaches, anxiety and depression. 
---
Have you seen extreme cases?
O'Tool: We've seen a variety of cases come through that illustrate the heterogeneity of this process and the difficulty in treating it. We've seen patients with no history of lung disease who remain on oxygen for more than a month after hospitalization. We've seen young, healthy patients infected in March who, to this day, continue to have significant breathlessness and lack of stamina, and tell us that just doing their routine activities of daily living seem like insurmountable tasks. We've also seen people who were on the brink of death with acute illness, hospitalized for many weeks, who have had slow but measured improvement over the subsequent weeks and months to a point of full recovery. It truly is quite variable. 
---
Are you noting consistencies across the patients, or is each case different?
O'Tool: We've learned that COVID-19 recovery doesn't end when someone leaves the hospital. A wide range of medical issues can continue, including neurological and cognitive changes, behavioral health needs, heart and lung issues and sleep problems, which are negatively impacting quality of life for many of these patients.
---
Is there any consistency in how long certain COVID after-effects can last? 
Golden: Our understanding of persistent COVID-19 symptoms is evolving rapidly. That said, while COVID-19 is new, many of the lasting symptoms themselves are not, which provides an opportunity for intervention. We want patients to know there is hope for restoring their health and improving their quality of life. They don't need to recover on their own; we're here to help.
---
Are patients of all ages and demographics, or does it appear that certain groups are more impacted and impacted long-term than others?
O'Tool: Our ability to predict who will suffer from protracted COVID-19 symptoms is less accurate than being able to predict those who will likely become the most sick in the acute phase of illness. There's very interesting research underway, and we suspect that there will soon be some clear risk factors that can help improve our predictive abilities, but at this point it remains a bit of a mystery. MKE
---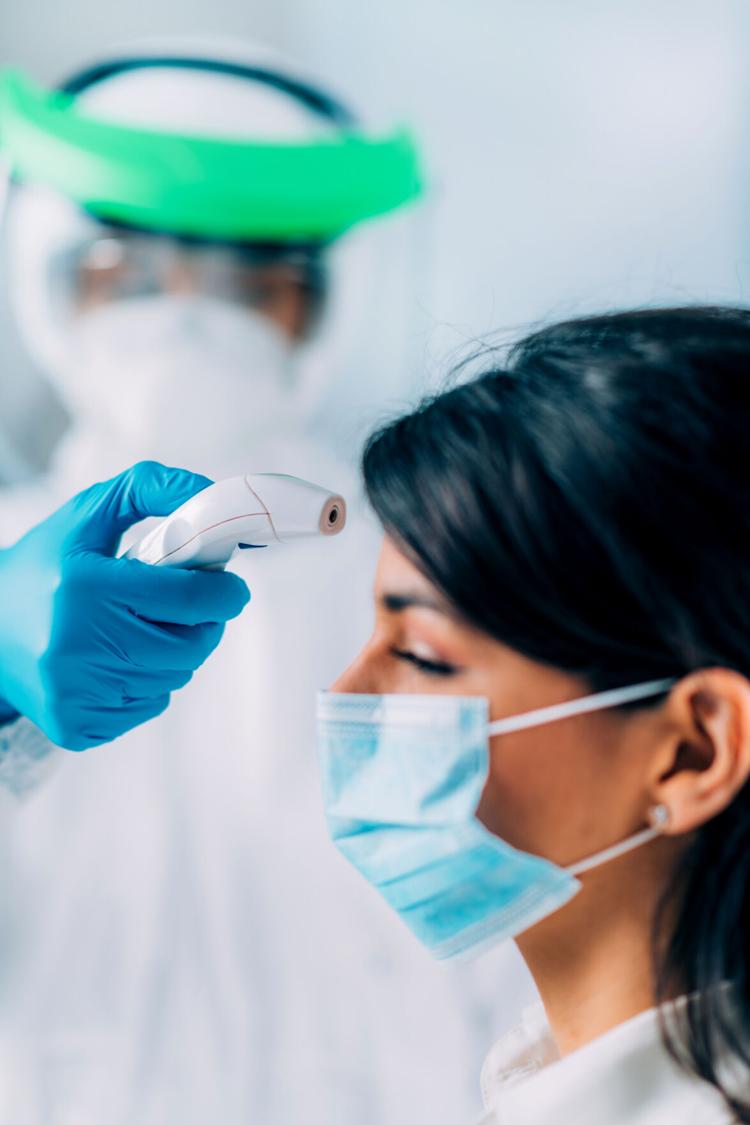 Identifying post-acute COVID candidates
Post-acute COVID Care at Ascension Medical Group-Oak Creek is intended for patients who continue to experience lingering symptoms following infection with COVID-19. Referrals are accepted for patients who have recovered from acute COVID-19, yet continue to have persistent symptoms including, but not limited to, these frequently reported issues:
• Muscle weakness
• Fatigue
• Falls or balance issues
• Body/muscle/joint aches
• Difficulty breathing
• Neuropathy and myopathy
• Unsteady gait
• Muscle pain
• Headache
• Blurry vision
• Dizziness/fainting
• Cognitive changes
• Mood changes or mental health issues including post-traumatic stress disorder
• Depression/anxiety
• Lack of focus
• Wounds and skin injuries
• Poor endurance
Patients with lingering COVID-19 symptoms that remain for weeks or months who are looking for treatment, should call (414) 647-7008 to get more information. Virtual and in-person assessment options are available.