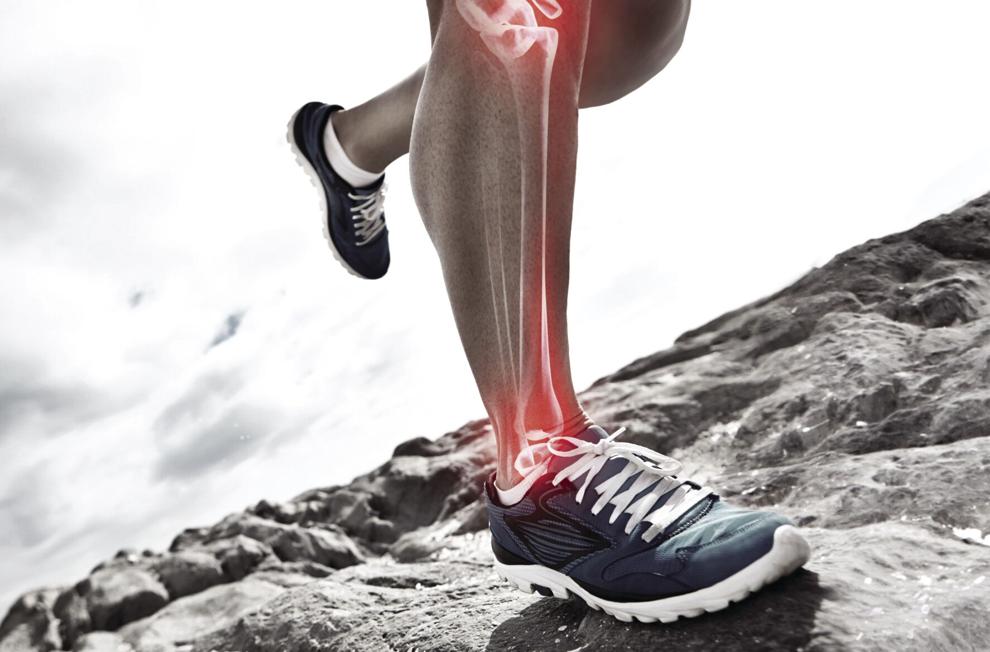 For people struggling with chronic pain, every day is a challenge. And ongoing issues stemming from the pandemic have created new patients for medical professionals who treat chronic pain, and exacerbated the circumstance for their existing patients.
Chronic pain symptoms can stem from almost any condition, says Dr. Jeffrey Gorelick of Pain Rehabilitation Associates, but the most common types can be grouped around bone and joint, neuropathic and post-surgical. And relief is more about management over complete eradication. In response to the country's ongoing opioid crisis and other rampant addiction issues, Gorelick says, "there's been an increase in many different non-narcotic drugs to help treat individuals with chronic pain."
Those classes of drugs, Gorelick continues, have specific targets and purposes: anti-seizure and antidepressants to modify nerve transmission, anti-inflammatory drugs to act as analgesics or pain relievers, and muscle relaxers to help alleviate muscle spasms. 
"A number of these drugs also facilitate improved sleep, which is frequently a coexisting symptom in chronic pain," Gorelick says. Within each category, a variety of non-addictive drug options can be tailored to meet individual needs, he adds.
Other chronic pain treatment options may include physical therapy, occupational therapy and chiropractic care. Therapeutic injections are occasionally used. 
Movement Matters
"The variety of home therapeutic exercise programs have also increased, and group therapy options including aquatic exercises, tai-chi, Zumba, Pilates and yoga have all entered the market through health clubs and individual facilities," Gorelick says.
Treatment has traditionally focused on "active" therapeutic exercises and cognitive behavioral therapy such as meditation, compared to "passive" treatments such as electrical stimulators, Gorelick says. "The function of electrical stimulation has been to modify or alter nerve transmission that
carries pain signals to the brain … The advancements in spinal cord stimulators and peripheral nerve stimulators has followed the pathway of increased technology in general," Gorelick says. 
More sophisticated diagnostic tools that have recently been rolled out can help establish whether people with chronic pain would benefit from surgical techniques. "These include more detailed and sophisticated imaging, including MRIs [magnetic resonance imaging] and CT scanning [computed tomography]," Gorelick explains. 
Laser treatment is emerging as another effective option for chronic pain sufferers. In November 2020, a group of six orthopedic surgeons opened the Midwest's first OrthoLazer clinic. "OrthoLazer offers patients suffering from pain and/or inflammation associated with soft tissue injuries, nerve pain, arthritis, and surgery as an alternative approach to reducing pain and recovering faster," explains OrthoLazer CEO Joann Pennington, PA-C. 
The laser itself — a proprietary MLS M8 laser — is 300 times more powerful than any other Class IV therapeutic laser on the market, Pennington says. "[This] laser light energy can penetrate a depth of 3-5cm
into the treatment field," she explains. "Patients generally require six treatments for acute conditions and 10 treatments for chronic conditions."
Compassion Counts
Chronic pain has become endemic in our society, Gorelick asserts. 
"Depending upon the data utilized, there are between 60 million and 100 million people in this country who experience pain on a daily basis," he says. "Therefore, almost everybody knows somebody who is experiencing chronic pain. 
"It appears to me that those who have better family support, higher levels of education, greater financial resources and who come from a fitness mentally appear to do better," he continues. "If a person does not have some of these resources, it behooves the physician to still attempt to find answers to help individuals experiencing chronic pain.
"Ultimately, chronic pain is not an individual issue," he concludes. "It affects families, communities, and society as well." MKE