For area foodies, there is some good news amid the pandemic. First, ordering a vast variety of takeout food has never been easier. Second, some area restaurants have even found ways to open additional locations and business ventures in the crisis.
The two are certainly linked. Eateries have had to adapt by creating new ways to safely connect with customers in and out of the building — developing apps, instituting enhanced safety protocols (including equipment such as sophisticated air purifiers), and employing new serving procedures (heated outside dining, drive-up, curbside pickup, third-party delivery options).
And some are able to grow their footprint by finding affordable spaces in locations that expand their customer bases. A trio of local restaurants that have expanded shared their thoughts on finding the ideal site and why they were able to grow.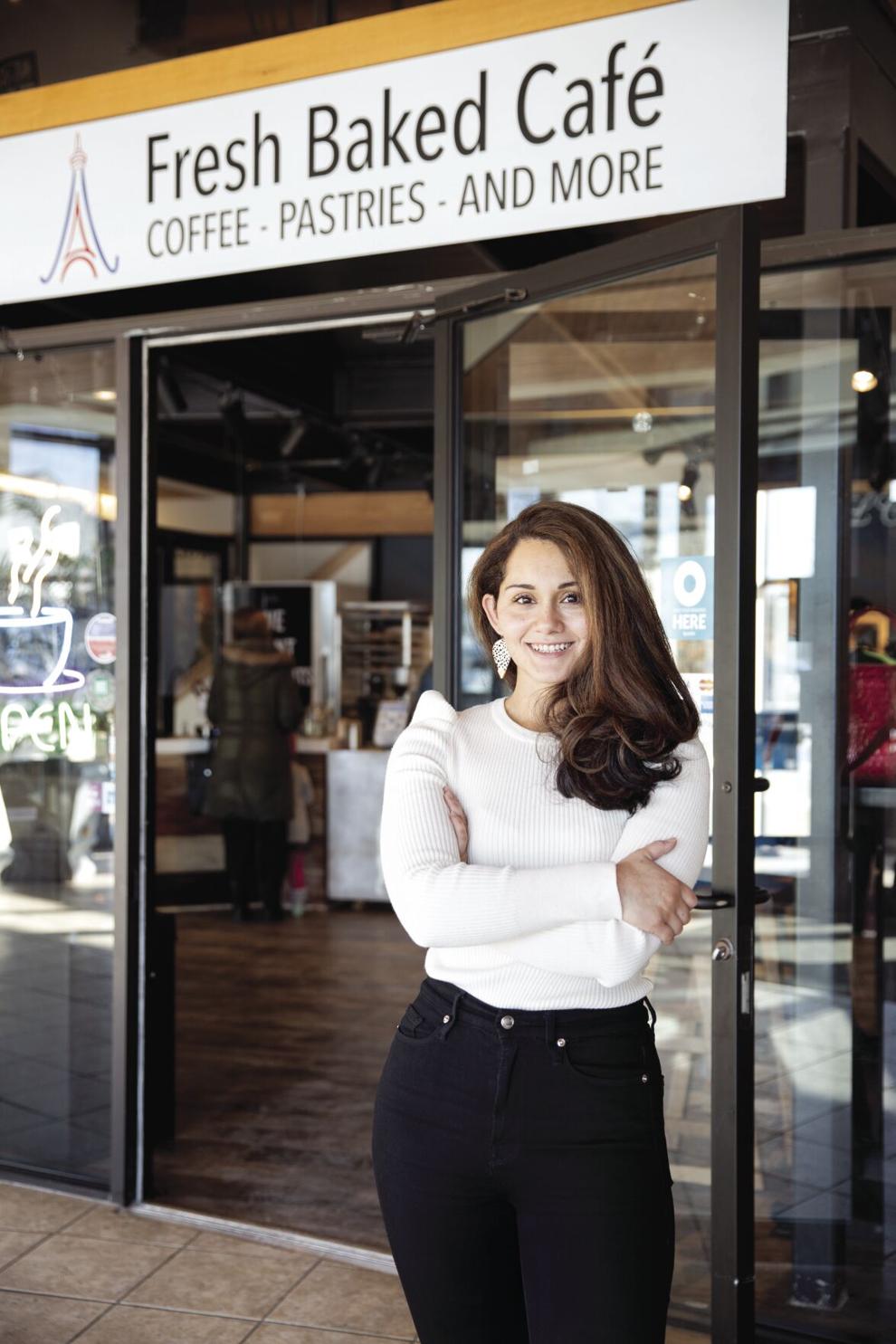 Fresh Baked 
The family-owned Fresh Baked cafe made its debut at the Oconomowoc Farmer's Market, opened a cafe in that city in 2019, and opened a second cafe in December in Brookfield's Galleria West. 
Owner and chef Jennifer Betances spent years perfecting the art of the croissant, including time studying in Europe. Christina Childers (shown above), Betances' daughter and the general manager for both locations, says the calling card of Fresh Baked is using locally sourced ingredients when possible, avoiding preservatives and baking everything from scratch in-house.
Childers' secret to crafting the ideal croissant? "You must follow your recipe to perfection, use high-quality butter and flour, and allow the dough to go through a fermentation process," she explains.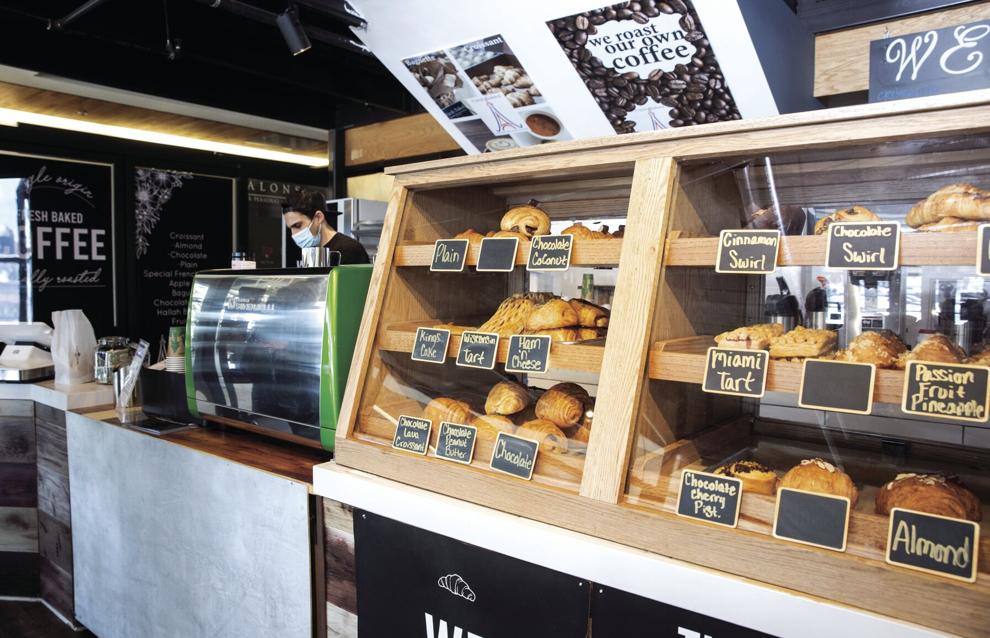 For the time being, both Fresh Baked locations have largely identical menus, Childers notes, though, "as we get to know our Brookfield and surrounding area customers, we'll learn what they like the most and it may or not be the same as Oconomowoc."
Variety is Fresh Baked's secret to a loyal customer base. "When we opened our location in Oconomowoc, we noticed that a lot of people were curious to try all our flavors of croissants," Childers says. "Most people are only familiar with plain, almond, and chocolate croissants. When we added flavors such as fig and parmesan, dark chocolate peanut butter, and honey plum — to name a few — our customers were eager to try them. By changing our menu daily, we've been able to entice our customers to continue to visit us."
---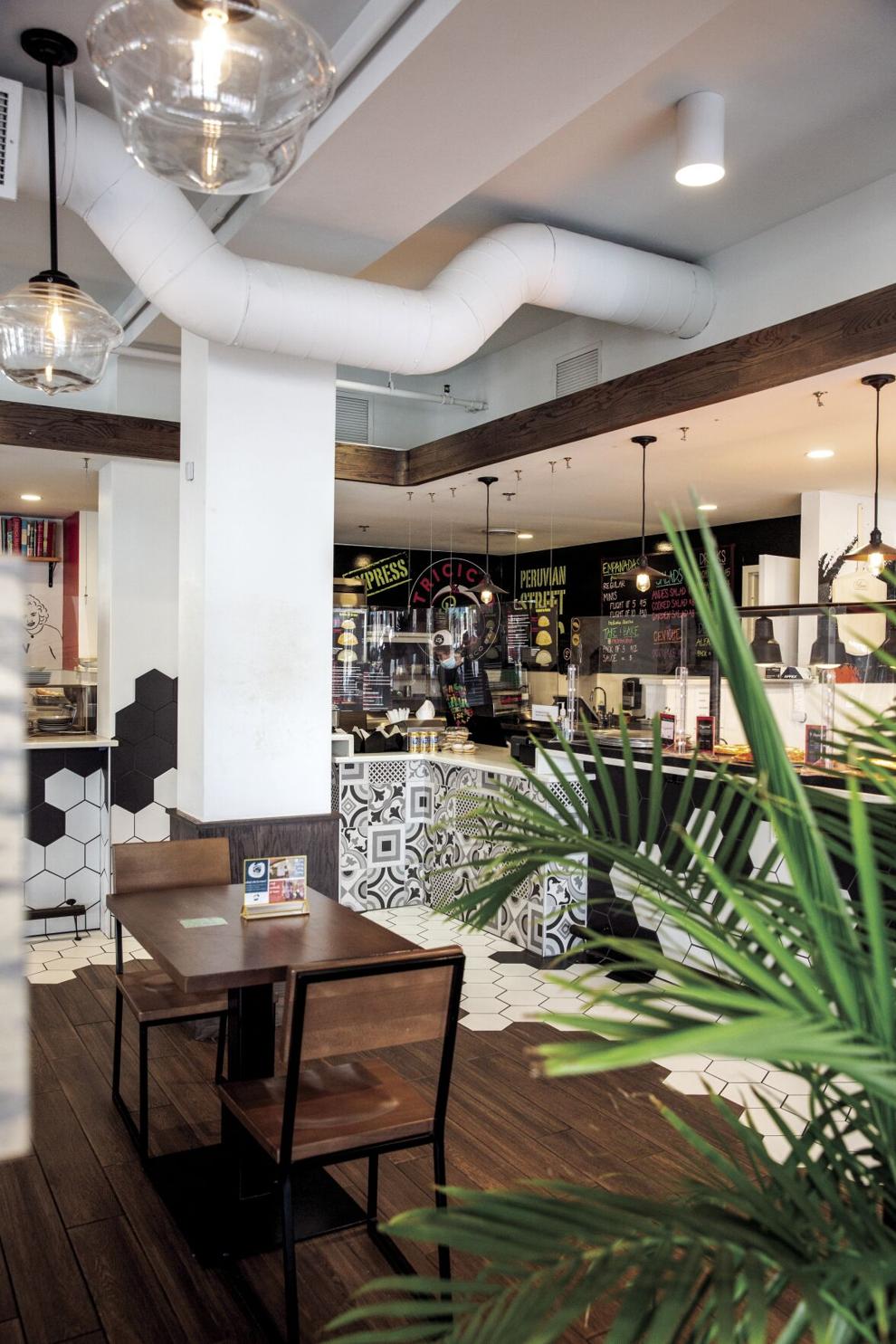 Triciclo Peru 
In early December, Triciclo Peru, which specializes in true Peruvian cuisine with an emphasis on empanadas, opened its second location, Triciclo Peru Express, at Crossroads Collective.
"The East side is bustling with culture, food and art, and it had been one of our goals since our inception to have an established presence there," explains Amy Narr, who owns and operates Triciclo Peru with her husband, Mario Diaz. "The Crossroads Collective had an opening, and, for us, it felt like the right place at the right time."
The menu at the Crossroads Collective locale is an abbreviated version of the original restaurant's, offering a sampling of customer favorites. "People can get our favorite lunch items like salads, ceviches, empanadas, and mini empanada flights," Narr says. 
Express will also serve up frozen take-and-bake three-packs of empanadas and sauces for customers to enjoy freshly made at home. "We still aim to deliver a delicious and culturally rich experience, but now have different avenues of reaching our customers such as delivery, curbside, online ordering, and our frozen take-and-bake line of empanadas," Narr notes.
"We're thrilled to be able to offer our products on the East Side after having been on the west side of Milwaukee for over a year," Narr says. "We started as a food truck, doing festivals, farmers markets and the like, and were able to acquire a sizable customer base throughout the city. Now, being available at Crossroads Collective means that our East Side, Bay View and downtown followers have something closer to home."
The pandemic, she adds, "has forced us to be even more creative, adaptive and resilient than when we started. With this moment to pivot, we took it as an opportunity to learn how to work smarter and more efficiently to maintain an excellent standard of quality in both our product and our concept."
---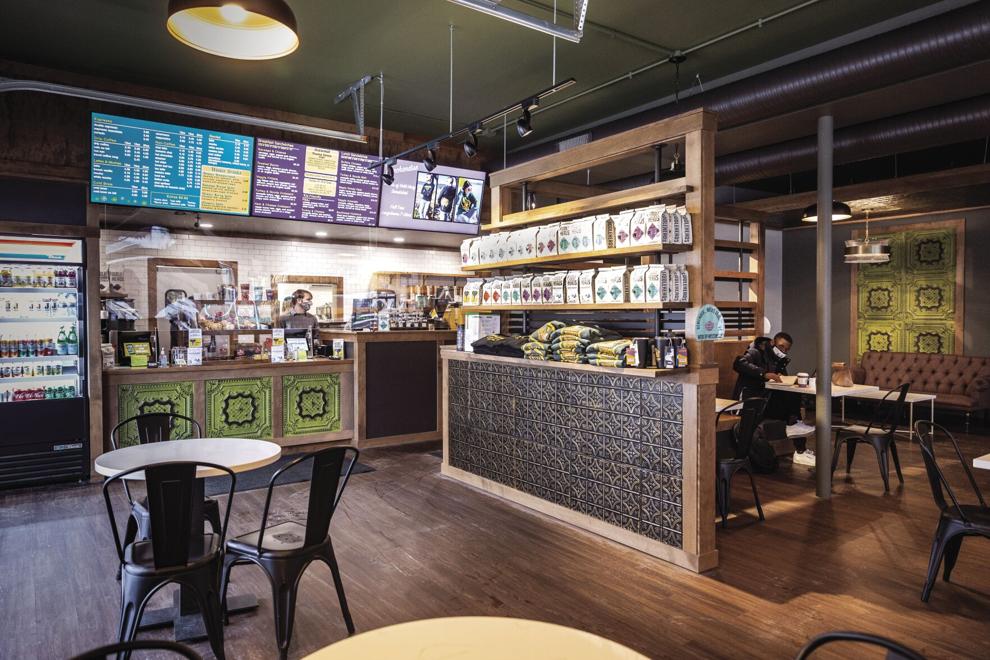 Fiddleheads Coffee 
Fiddleheads opened its sixth cafe in January, on the corner of Oakland and Lake Bluff in Shorewood, and has plans for two additional locations in 2021.
Having launched in Thiensville in 1996, the popular gathering spot also has locations in Cedarburg, Mequon, Grafton and Menomonee Falls. The close proximity of the sites means menus are identical, and that's due to customer loyalty and expectation "to ensure the experience of our customers remains consistent at any of our locations they visit," says Fiddleheads owner Mike Wroblewski.
Even so, there are slight differences in customer preferences between the cafes, he says. "Our Thiensville location draws in a more relaxed atmosphere with families and friends dining in and enjoying the Milwaukee River," he explains. "Our Mequon cafe in the business district (has) many business professionals that come in, grab their coffee or breakfast and lunch items, take a quick break and head back to their offices."
Creating a comfort zone has also contributed to the Fiddleheads business model, he says. All locations have either a three- or four-season patio: "The outdoor space is very important to our cafes and plays a major role in all future cafe expansion," Wroblewski says.
Fiddleheads continues to adapt to fast-changing conditions by introducing seasonal coffees, bakery, breakfast and lunch items. "It's become a trend of ours to offer something new in every quarter," Wroblewski says. An online ordering app has also impacted how customers order. 
"With the pandemic came some barriers that we had to adapt to and overcome," Wroblewski explains. "We introduced an app last year which provides contact-free in-store pickup as well as curbside pickup. With this addition, we've seen an increase in sales during these trying times.
"When we first opened 25 years ago, the majority of our focus was on customer education rather than sales," he continues. "When we opened, most people had no idea what a latte or mocha was. Today 'latte' and 'mocha' are part of pretty much everyone's vocabulary. Our focus remains on separating ourselves from our competitors in customer service, atmosphere and quality of products."
Fiddleheads plans to open a cafe in the BMO Tower on North Water Street early this year, and another location is targeted for Wauwatosa. "We're also focusing on introducing new, single-origin and limited-run coffees, as well as a variety of new seasonal products in our food offerings," Wroblewski says. MKE
---
Hungry For More
These are some other local restaurants expanding to new locations, creating
ghost kitchens or opening food trucks:
• FreshFin Poké will expand to the Bayshore area in early summer. FreshFin Poké is known for its line of healthy, handcrafted poké bowls.
• Braise Restaurant added a food truck, Braise on the Boulevard, in December. The truck features a rotating menu of international food.
• Mullen's Dairy Bar, purveyors of handcrafted ice cream, is expanding from its original location in Watertown with a second location in Oconomowoc in the spring.
• Dairyland Old-Fashioned Burgers, which has a takeout home base in Oak Creek, also opened a food truck at Zócalo Food Park.
• Le Rêve Patisserie and Café's food truck, which can usually be found near Wauwatosa's Root Common Park, offers slightly lighter
fare than the dine-in restaurant, and also plans to tap other area chefs for an expanded menu.
• Good Harvest Market is expanding in Waukesha in early 2021.
• India Palace has been erecting popups in the downtown district over the past few months.
• While the Mukwonago Family Restaurant undergoes repairs due to an electrical fire, the Gutierrez family says a second restaurant, the Lakehouse Café, will open in Oconomowoc.
• Restaurants featuring ghost or virtual kitchens — new offerings from existing restaurants generally available for delivery or carryout only — include Crafty Cow (Fiesta Panda, Down South Sammies and Big Wings), Smoke Shack (Smokin' Wings) and Iron Grate BBQ (South Side Soup MKE).