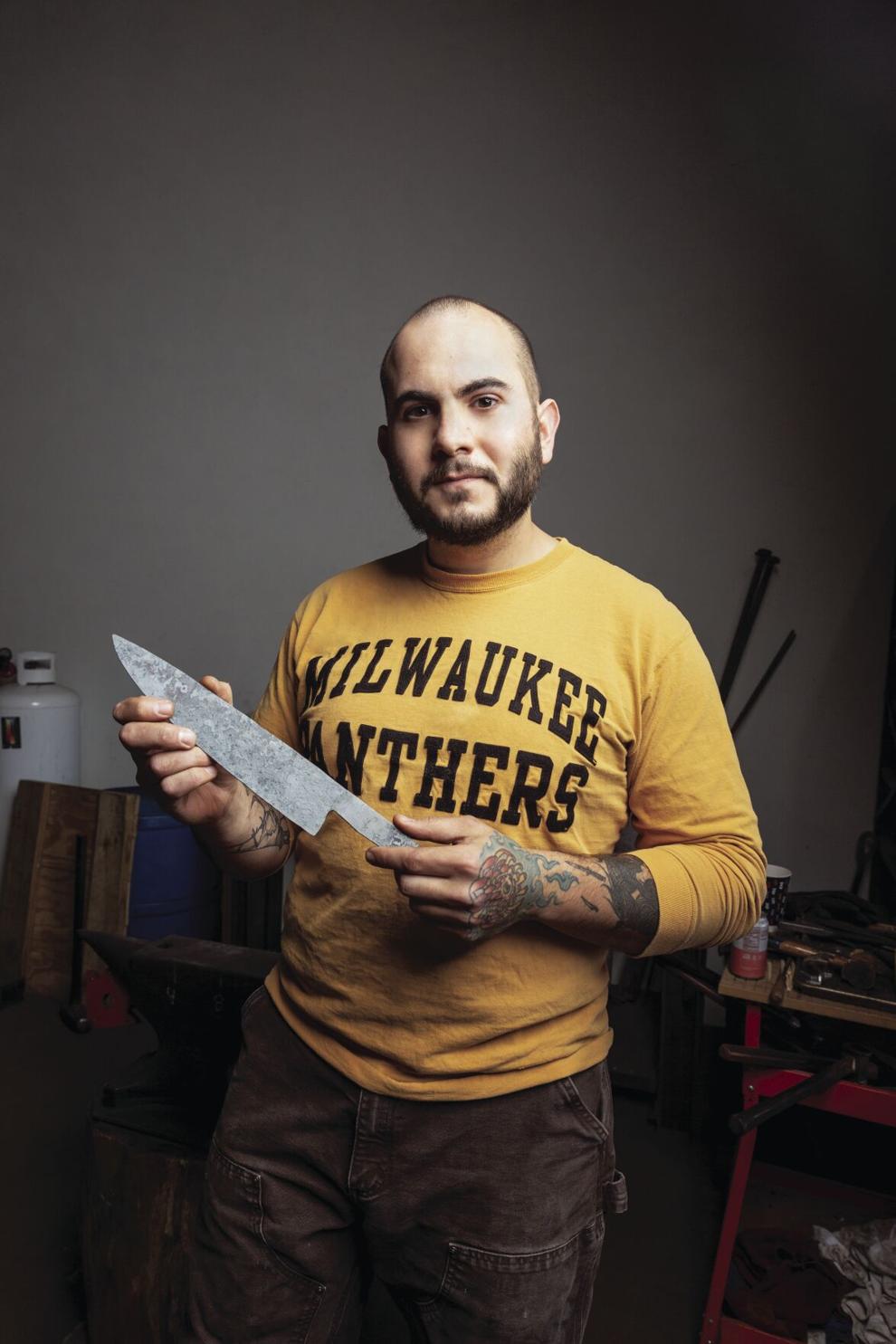 Having quality tools in the kitchen, like a nice knife or a sturdy pan, can increase enjoyment in cooking and even motivate home chefs to cook more, says Nathan Zimmerman, custom knife craftsman and owner of Milwaukee's zimKnives. Kitting the kitchen like the pros can elevate the quality and experience of home cooking, and Zimmerman and several Milwaukee-area chefs and local kitchenware crafters provide guidance on stocking some kitchen staples.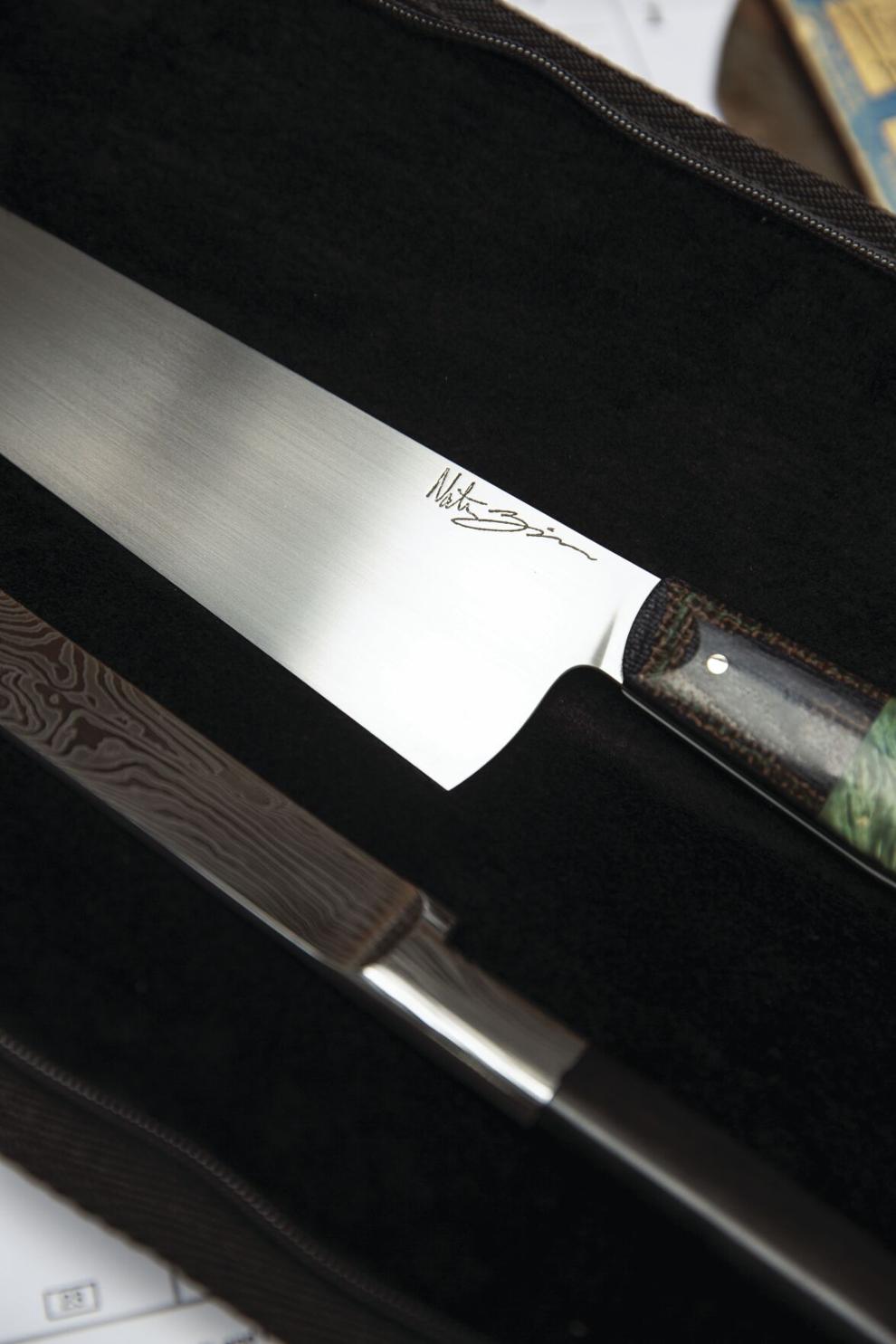 Sharpen Up With Pro-Grade Knives
The first step toward a chef-quality cooking experience is getting a new knife. "If you've tried to do everything with a blunted-out knife you've had for 40 years in the kitchen drawer that you open all the Amazon packages with, it's time to change that knife or have it sharpened," says Dave Swanson, owner of Braise Restaurant and culinary school.
In selecting a new knife, Zimmerman says there are three factors to consider: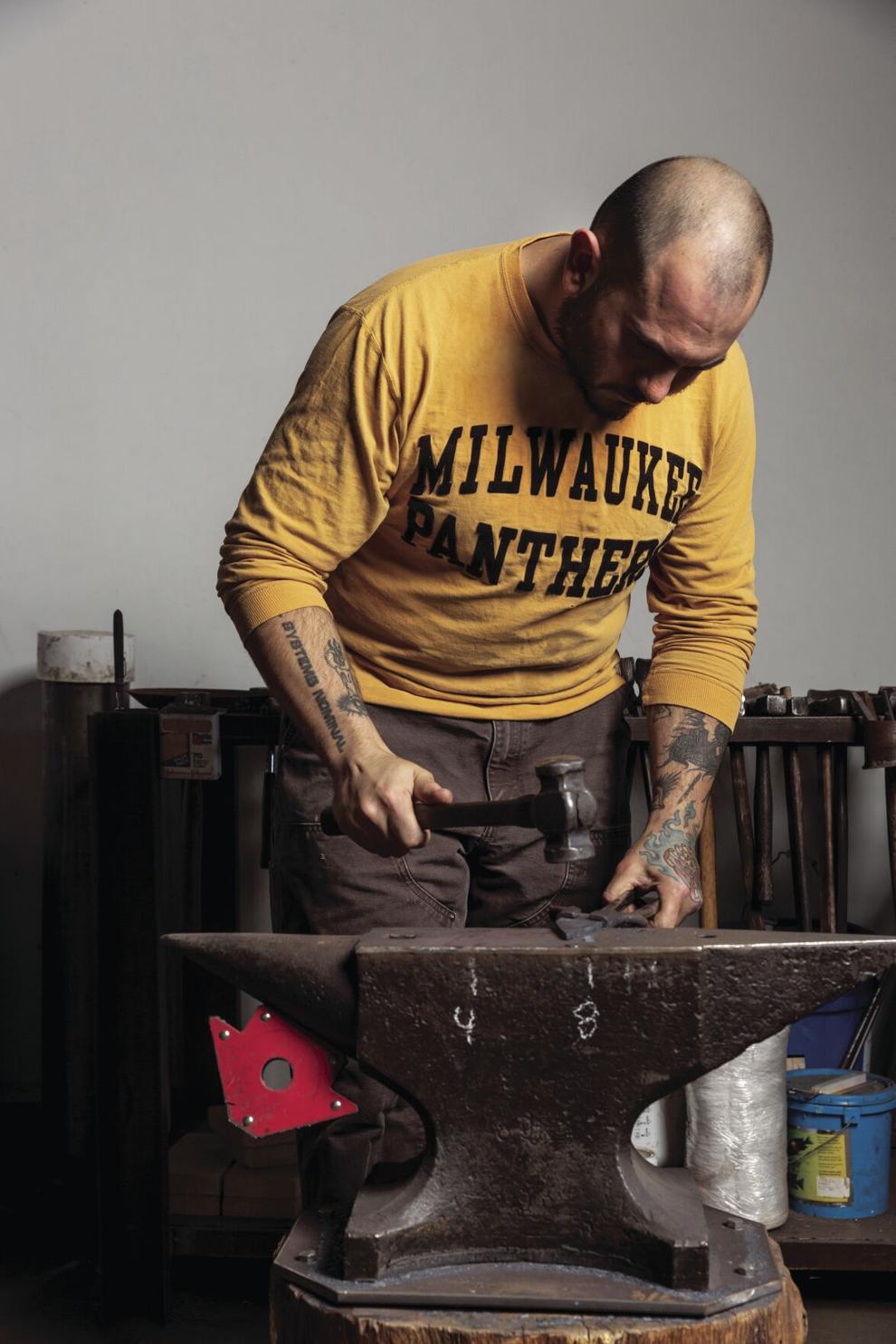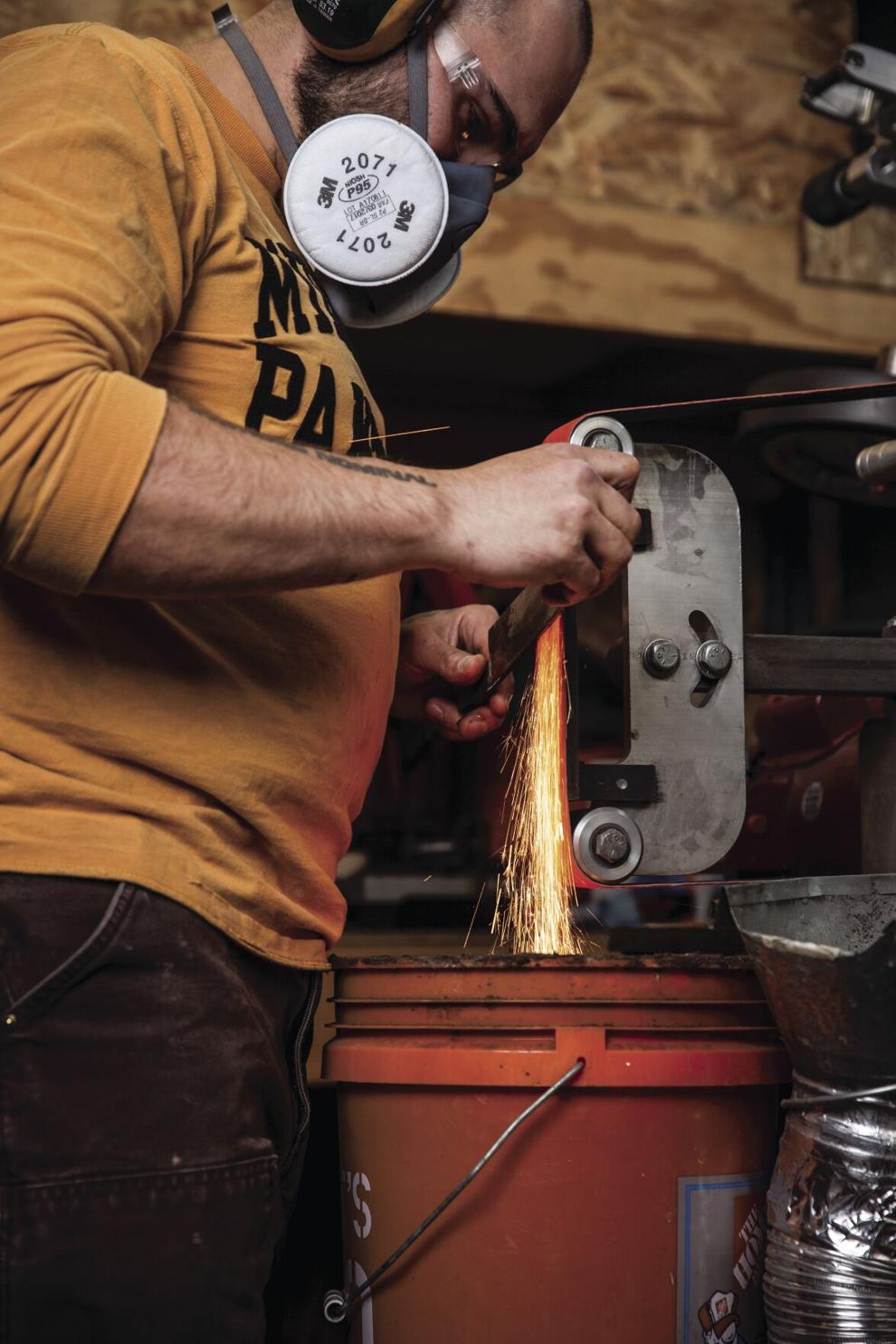 Materials: Carbon steel or high-quality steel are preferable options to a cheaper stainless steel, because they'll hold the edge better over time. Zimmerman also recommends a plastic or wooden handle and suggests examining the tang (the part of the blade that goes into or makes up the handle) to ensure it goes at least halfway up the handle. 
Angles: "Check the primary bevel [blade] of the knife to make sure it's very small and very thin," he says. "This is ultimately what determines how well the knife is going to cut." In a nicer Japanese knife or a higher-end European knife, this edge may not even be visible.
Price: For serious home chefs, Zimmerman recommends knives in the $100-$250 range. Knives in this category (from manufacturers like Sun, MAC, or Global) will have very thin edges, very good steel quality, attractive blade patterns, and an ergonomically friendly handle. For a more affordable option (around $50), Zimmerman suggests Victorinox, the manufacturer of Swiss Army knives. For those seeking a top-tier custom knife beginning at $500, home chefs can select every detail from the steel material down to the handle design. 
Good knives may be an investment, but Zimmerman says home chefs may be surprised to learn that they really only need two high-quality knives in the kitchen: a chef's knife ("the workhorse of the kitchen," he says) and a paring knife for delicate dicing. Optional add-ons could include a bread knife or something serrated, and a boning or filet knife for trimming proteins. 
Zimmerman suggests relying on what feels right to a home chef or getting recommendations from other chefs in making a selection. Le Rêve owner Andy Schneider says a lot of the professional-grade tools are developed by professionals themselves. 
"If you're a contractor, you know what the best construction tools are," Schneider says. "It's the same with our industry. When you're in a lot of these big kitchens, you just hear about tools and know what's the best to use."
Keeping higher-quality knives sharp is challenging, yet crucial. Swanson says changing a few common kitchen habits can help. To start, purchase a bench scraper to transfer ingredients into a pan rather than scraping them in with the edge of a knife. 
Adding a soft wooden cutting board (avoid glass, marble, or bamboo) and implementing new storage methods such as a magnetic strip, a knife block, or a sleeve in a drawer can also protect the integrity of a kitchen knife's edge. And seeing a knife sharpener every four to six months is the most critical step in preserving the quality of a knife, Zimmerman says. 
Properly cleaning the knife is another important precaution to prevent corrosion, he adds: Rather than dropping a dirty knife in the sink to await washing, rinse and wipe the blade immediately after use and return it to its dry storage area.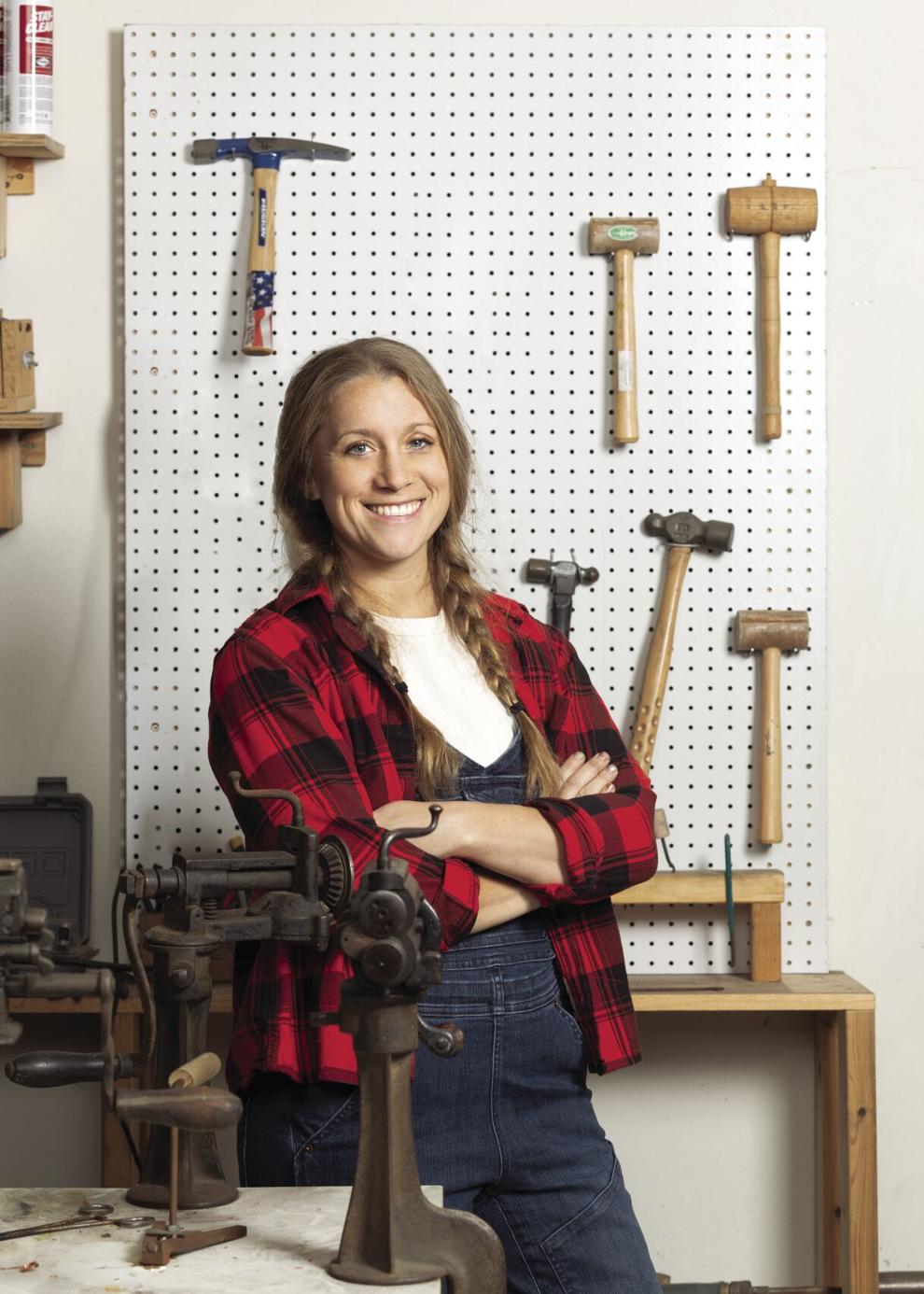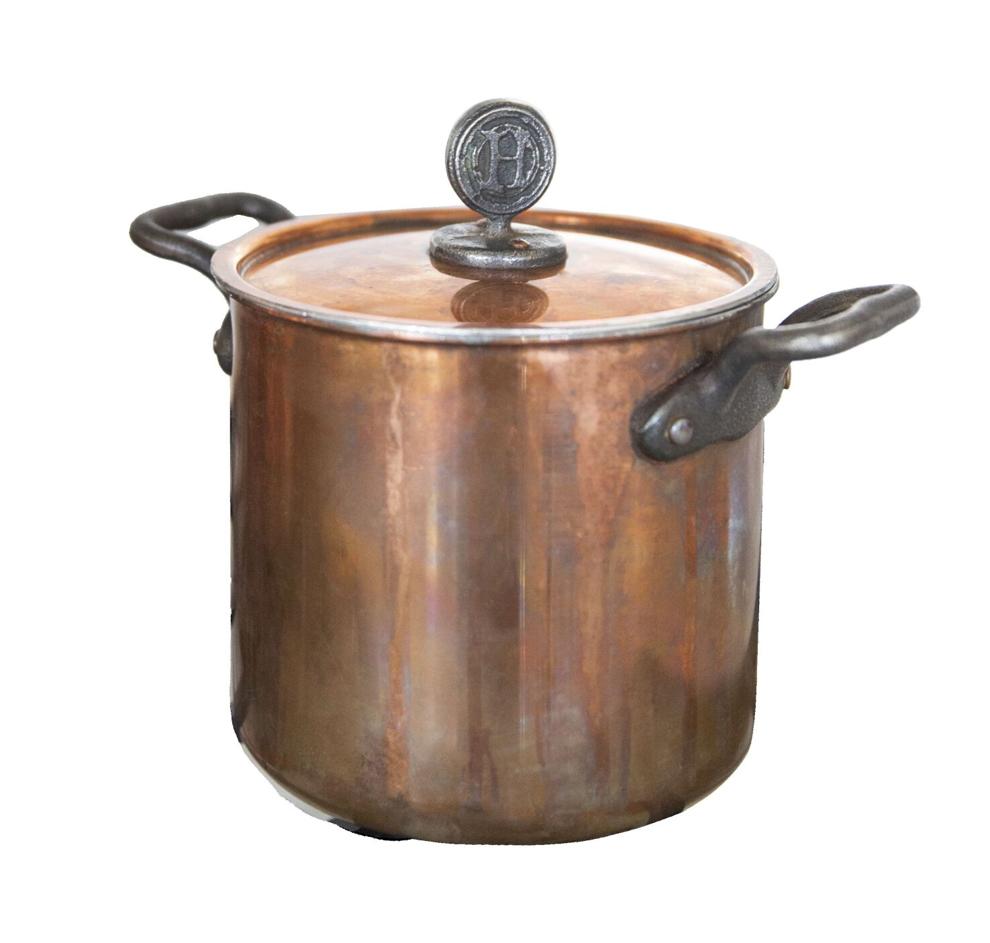 Curate Your Cookware 
Another impactful move is to replace nonstick and aluminum pans — which can impact the taste of a dish — or warped, aged pans with new cookware. 
Swanson recommends an affordable entry-level stainless-steel cookware brand like Winco, which can be found locally at Fein Brothers or Boelter. 
For a greener and more efficient alternative, coppersmith and House of Copper owner Sara Dahmen recommends copper cookware. Copper is extremely conductive, she says, producing a reaction 25 times faster than stainless steel, and requiring less energy. Copper cookware also has the benefit of being retinned, saving it from a future in a landfill.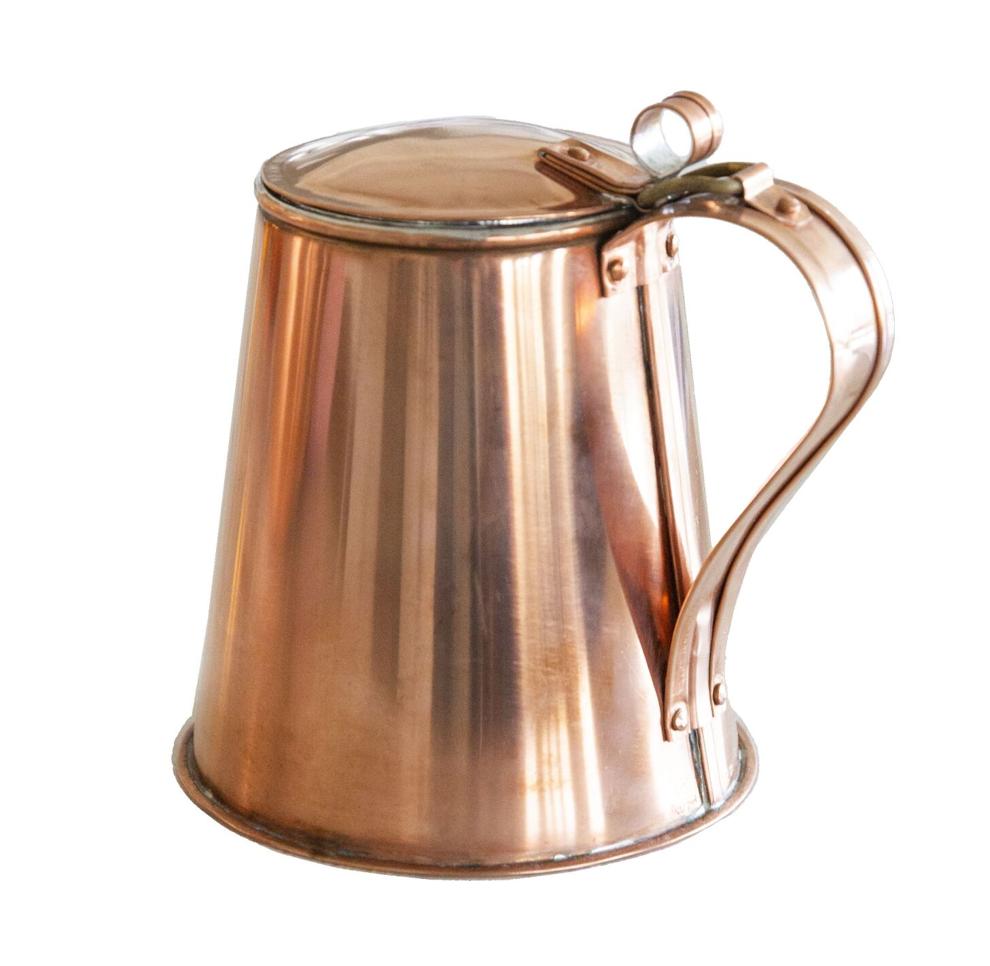 "Copper can be restored for centuries," Dahmen says. "It's not unusual for me to have pieces in my shop that are from the 1700s, and I'll be able to re-tin them to work on a modern stove."
Area chefs also recommend stocking a cast-iron pan. Egg and Flour owner Adam Pawlak lauds this option for its versatility. 
"You could probably do 90 percent of your cooking in a cast-iron pan," Pawlak says. "Whether it's frying, searing, stewing, or making a small batch of something, it's pretty much the ultimate thing to have." He uses his grandmother's 70-year-old cast iron pan at his Bayview Egg & Flour location.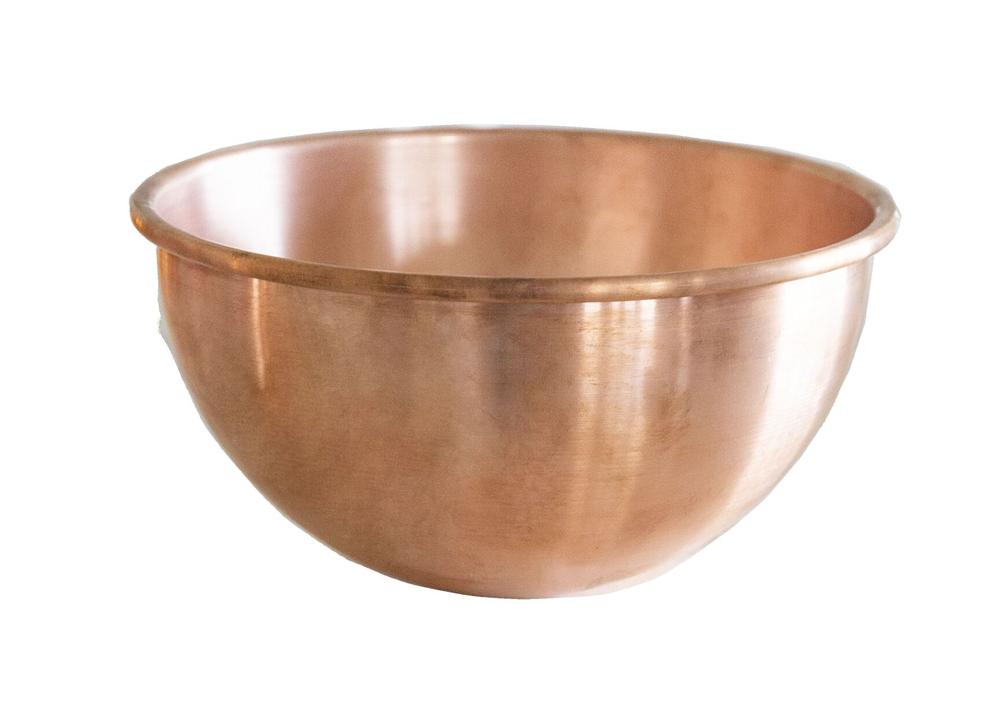 When sourcing a cast-iron pan, Dahmen recommends pans that are pre-seasoned and smooth, like those found at Texas-based Butter Pat. Ultimately, Dahmen recommends avoiding mass-produced cookware when seeking higher quality. While hand-crafted pieces come with a price, Dahmen says an investment in quality could save money in the long run. "You can spend $20 every 10 years, or you can spend $50 and get something that will never break," she says. 
While the daily cooking at home is often done out of necessity, with the right tools, Zimmerman says home chefs will be drawn to the kitchen because "it'll draw you into those more complex recipes. It's just satisfying to use quality tools like that."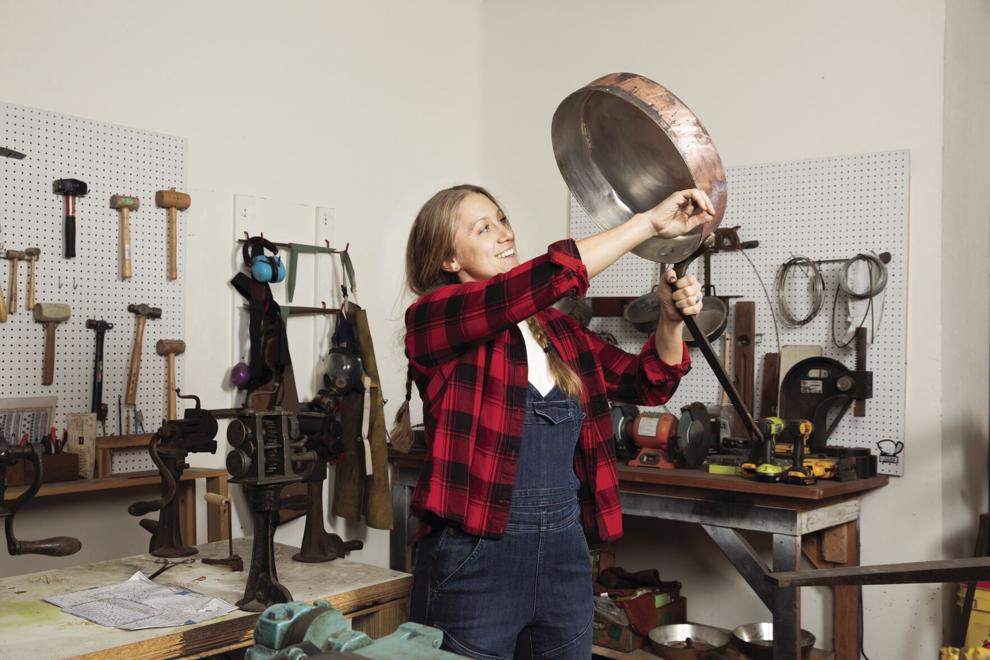 And one final suggestion: Serious bakers might look to add a digital scale, recommends La Rêve's Schneider. "Very few professional chefs use cups, teaspoons, or liquid volume when baking," he explains. "Cooking with weight achieves much more consistent results. The Escali Primo P115, which can be found on Amazon, is a great starter digital scale."
Where to shop: Fein Brothers in Milwaukee or Boelter in Glendale have much of the basic equipment that professional chefs use and can be a good starting point for replacing tired kitchen supplies with professional-grade gear. MKE