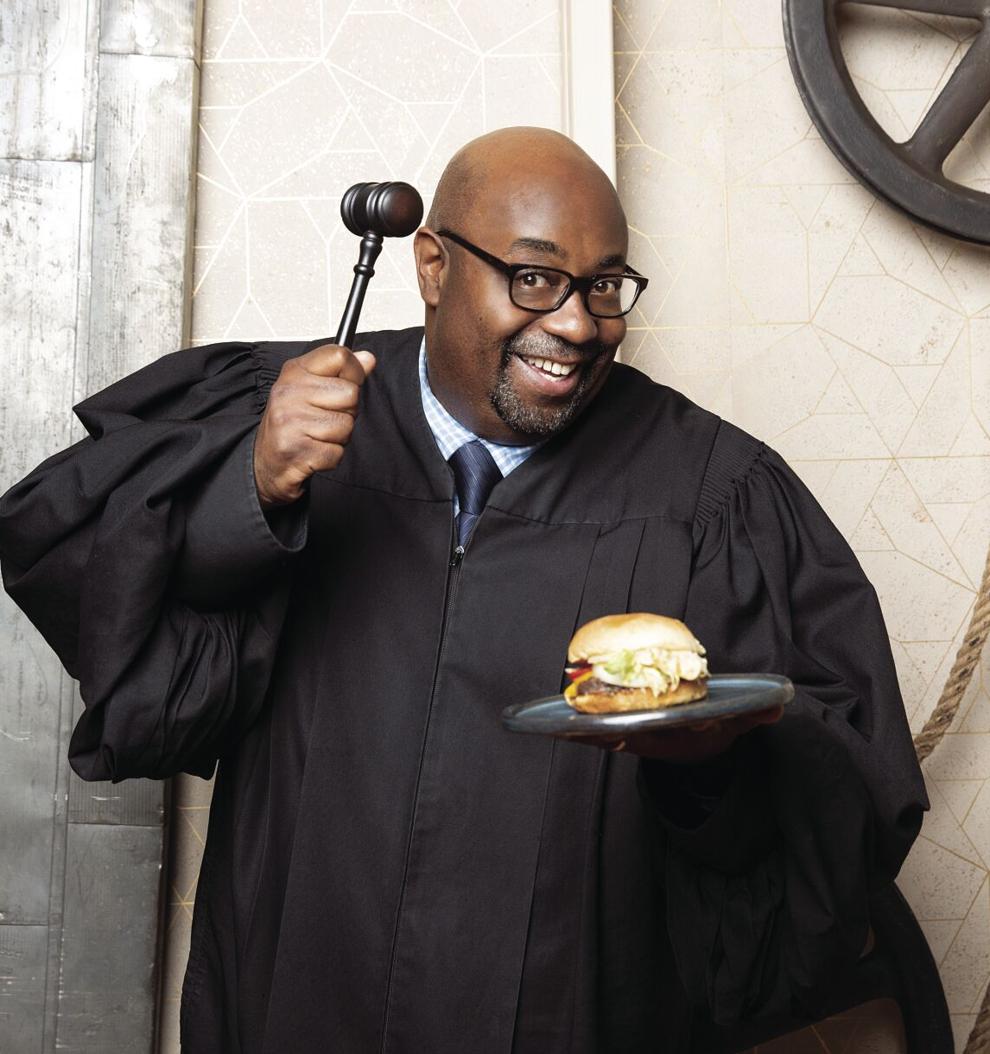 MKE's Food Judge
Foodie influencer Judge Derek Mosley shares some of his favorite MKE dishes, just in time for the holidays.
BY JOAN ELOVITZ KAZAN
He made a list. He checked it twice. But Judge Derek Mosley's holiday picks aren't naughty — just nice. 
Mosley, a Milwaukee municipal court judge since 2002, has a passion for discovering local food gems and sharing them on his Facebook page and Instagram at #mkefoodcourt. His enthusiasm for the local dining scene has made him a virtual celebrity among MKE foodies.
We joined the judge on a recent visit to one of his new downtown go-to spots, Central Standard Crafthouse & Kitchen, and he shared his thoughts on some of his favorite finds during his holiday food forays.
All About That Beef
Central Standard serves signature cocktails and delicious food in a hip downtown space with a shiny industrial vibe. Mosley orders a classic combination: a burger and old fashioned, both with
a local twist. "This burger is a beef patty from chef Justin Carlisle's family farm in Sparta, Wisconsin. The really good burgers in town use a really good cut of beef, and that makes all the difference," Mosley explains. The farm also makes Carlisle beef hot dogs, another Mosley favorite. "Being a Chicagoan, I love hot dogs. I'm a Vienna beef guy born and raised in Chicago, but that Carlisle beef dog … it's phenomenal." 
Mosley appreciates Central Standard's take on an old fashioned.
"It's Wisconsin, so you have to have an old fashioned, but it's also winter so they add the warmed apple cider and it changes the drink," Mosley explains. "It still has that old fashioned taste, but it warms the soul." 
Braise is another Mosley haunt. "I love the pork buns at Braise. They do a Chinese pork bun and it's absolutely amazing," Mosley says. 
Holidays at Home 
The Mosley family — his wife, judge Kelly Cochrane, and their two daughters — had to tweak their holiday celebrations post-COVID. "It made us pivot, but it's been decent," Mosley says. "We've done something non-traditional for Thanksgiving. I always fry a turkey and we've started adding a little something else, maybe brisket from Heaven's Table or steaks from Carnevor, or Cajun red beans and rice or etouffee from Maxie's," Mosley explains. 
For Christmas, the Mosley/Cochrane family brings in locally sourced surf and turf. "My wife's family comes into town from Superior and we do steak and lobster tails," Mosley says. "We get the lobster tails from St. Paul's and we get the steaks from either Sendik's or Kettle Range Meats."
Farmers Market Finds 
Mosley can't resist a great farmers market. The judge takes advantage of both in- person and online platforms to support local farms and other vendors. "Every week I use Milwaukee Farmers United," he says. "You order online and they deliver local products to your door — fruits, veggies, bread, dairy, desserts, coffee, pasta, sauces, you name it. It's all local and it's a great resource." 
Saturday mornings typically include a visit to an indoor farmers market this time of year. "Fondy Farmers Market is my absolute favorite," he explains. "It's a nice cross-section of people. Most of the vendors are Hmong or African American. You have to get to Fondy early on Saturday morning to get the stuffed chicken wings. A Hmong couple makes egg rolls, sausage and great stuffed chicken wings." 
Brunch, Anyone?
Weekends also mean brunch, and Mosley has two brunch destinations. "I really want to go to brunch at Dan Van Rite's and Dan Jacob's new place, Fool's Errand. They have a crème brulee French toast," Mosley says. "I love brunch at Orenda Café on National Avenue — they have these brunch bowls that are outstanding."
Milwaukee Goods as Gifts 
For holiday gift giving, the judge recommends two of his favorite local companies. "I love Bronze [Box] gift boxes," he enthuses. "They're all local products, and they're minority-owned, whether female, African Americans or Latinas." Mosley is also a fan of glowmke products — replicas of local landmarks in colorful neon. "I have the Hoan bridge and the People's Flag," he notes. "I have one in my bedroom, a neon light I put on at night." 
The Power of Food  
Mosley's foodie recommendations do more than support local businesses. He recognizes that good food brings people together, and he uses his platform to change the narrative around Milwaukee's food scene. 
 "People tell me all the time, 'I went to this restaurant in Chicago and they made these great dumplings.' I tell them, 'Well, we have Momo Mee in Milwaukee.' Then they say, 'Wait, we have dumplings in Milwaukee?'
"People think we don't have what everybody else has, that Milwaukee's food scene is so far behind," he explains. "Then my friends from Chicago come up here and they're amazed." 
So, the judge's ruling: eat good, for goodness sake. MKE
---
Heritage at the Holiday
Celebrate the season — and your ancestry — with local eats and drinks that are all about family tradition.
BY LORI ACKEN
On my Danish grandma's holiday table, the Pennsylvania Dutch tradition of "seven sweets and seven sours" reigned — a jaw-dropping array of foods from every flavor profile. Though we've scaled it back, the custom remains — from the fragrant bowl of red cabbage that toes the line between sweet and sour to the German chocolate cake roll (not a one of us likes stollen). No matter where your roots were sown, few holiday traditions are as cherished as gathering around the table with loved ones to share good conversation and a great meal. Celebrate your own lineage at these local spots for treats, traditions or an entire feast.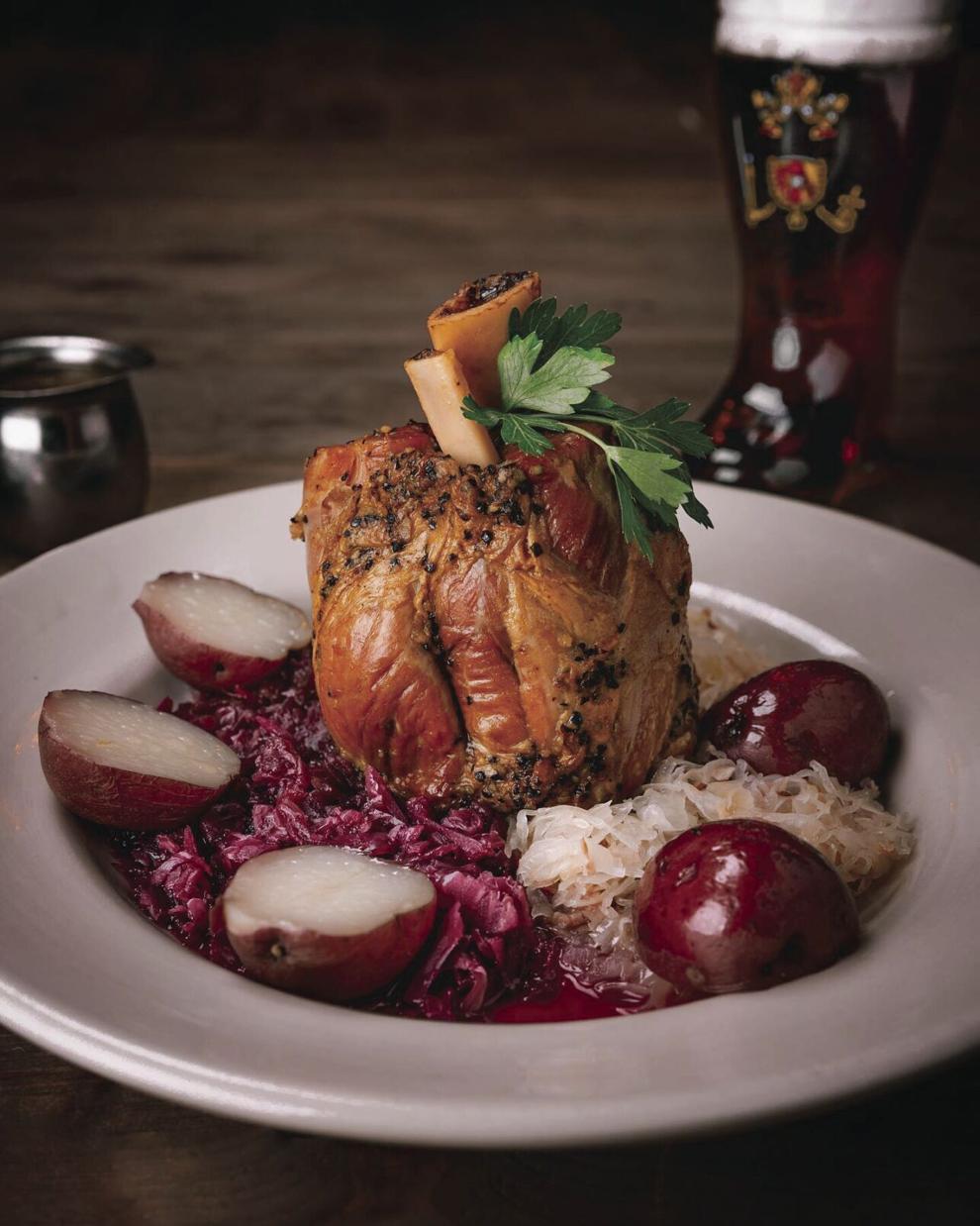 German
Eat: Mader's, Jack Pandl's Whitefish Bay Inn
Every day is a celebration of Germanic feasting at the nationally lauded Mader's, but the legendary downtown destination is especially renowned for its annual Christmastime buffet and brunch. This year's Christmas Eve and Christmas Day buffets will feature salmon and herring, roast turkey and beef, bratwurst and knackwurst, kassler rippchen (smoked pork), Black Forest torte, apple strudel and much more. Whether you choose those self-serve options or bring your crew in to enjoy a meal of your own choosing, many of the most staunchly traditional Mader-approved delicacies are here, including a variety of impressive roasts, red cabbage, potato dumplings.
If you're more inclined to the ultra-traditional — sausages and potato salad on Christmas Eve and a roast bird for Christmas Day — head to Jack Pandl's, where a stuffed Wisconsin duck, sausage platter with sauerkraut and Schaum Torte await. And if you're going ultra-traditional German gourmet at home, look to Bunzel's Meat Market for hare, duck and goose (frozen year round and fresh for the holiday by preorder). Head to Usinger's or Karl's Country Market for a savory array of authentic sausages. maders.com, jackpandls.com, bunzels.com, usinger.com, karlscountrymarket.com.
Shop: European Treats & Treasures
If you were a devotee of Irene Blau's now-shuttered Sinter Klausen Christmas Markt in Germantown, head to this Elm Grove spot for German holiday imports from Inge-Glas, Steinbach, and Wendt & Kuhn, plus other hard-to-find European goodies and decorations. euroimportswi.com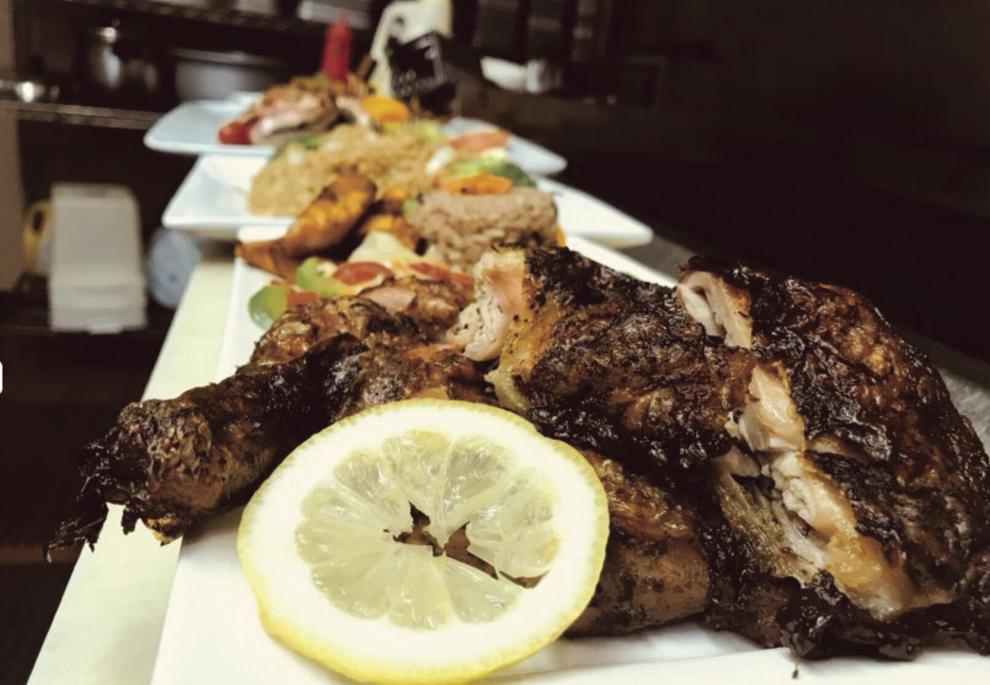 African
Eat: Frankie's
Whether you celebrate Kwanzaa, Christmas or both, check out Frankie's in Southridge Mall, which serves up traditional holiday African and Caribbean tastes as dine-in, takeout or catering. Find Jollof rice, sweet potatoes, jerk and curries meats and seafood, samosas, kelewele (spiced plantains) and more. frankiesfrankies.com
Shop: J & S African Center and Bronzeville Collective
Shop for hard-to-find grocery products, plus health and beauty supplies, authentic clothing, jewelry and beadwork, Kwanzaa supplies and more at this popular Teutonia Avenue spot. Or head to Bronzeville Collective on North Avenue for handmade gifts from local creatives of color. facebook.com/J-S-African-Center-118790911873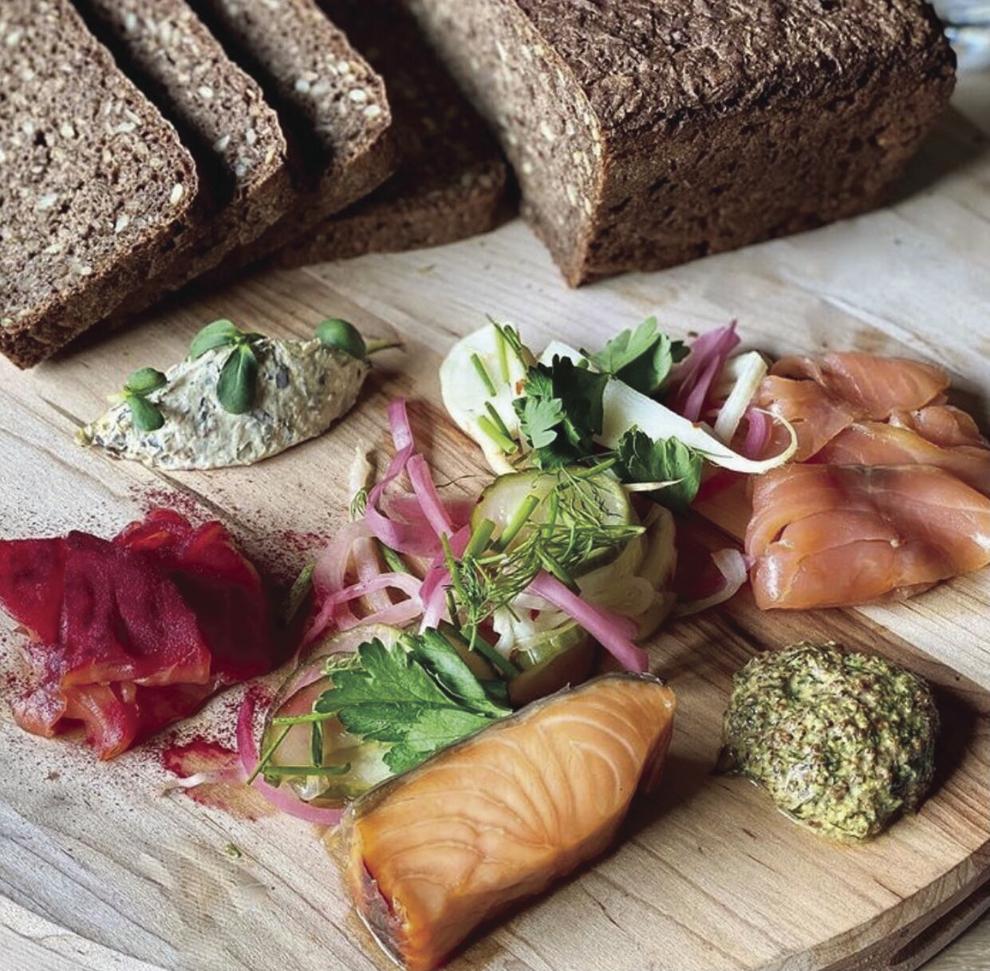 Scandinavian
Eat: Eldr + Rime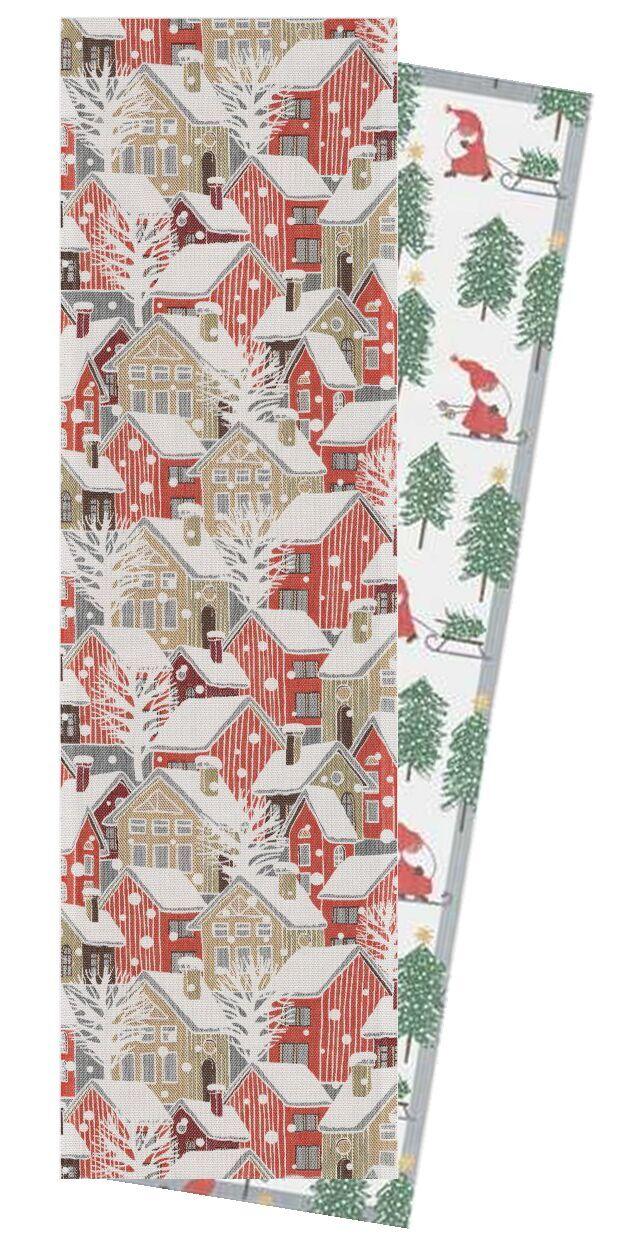 According to Eldr + Rime executive chef Gary Baca, smoked salmon is usually on the table for any Scandinavian feast or holiday celebration. "Ours features cold smoked, hot smoked, and beetroot cured," he says. "The beetroot cured is a gravlax-style, cured salmon with a lot of dill and the addition of ground beets, which gives the salmon a beautiful crimson tint along the edges. We garnish the platter with Norwegian mustard sauce and pickled red onions, and a few of our more American items such as charred scallion schmear, pickled fennel and lemony pickled turnips. We also feature a traditional Danish dark-seeded rye bread made by our baker." Baca says Swedish meatballs are also featured on most Nordic holiday tables. While the recipe is generally based on a traditional blend of spiced beef and pork, and served with lingonberry jam, mustard, and pickles, Baca's twist is serving the meaty nuggets as sliders on house-made potato buns. Then wash your feast down with glogg, which, Baca explains, is a Scandinavian holiday beverage much like mulled wine, but featuring Aquavit (a Swedish spiced spirit) and cardamom. eldrandrime.com
Shop: Olson House
Deck your holiday table with festive, authentically Nordic table linens like these from Shorewood's Olson House. Find other Scandi holiday finds, including decorative items, ornaments and cards. olson-house.com
French
Eat: Le Rêve Patisserie & Café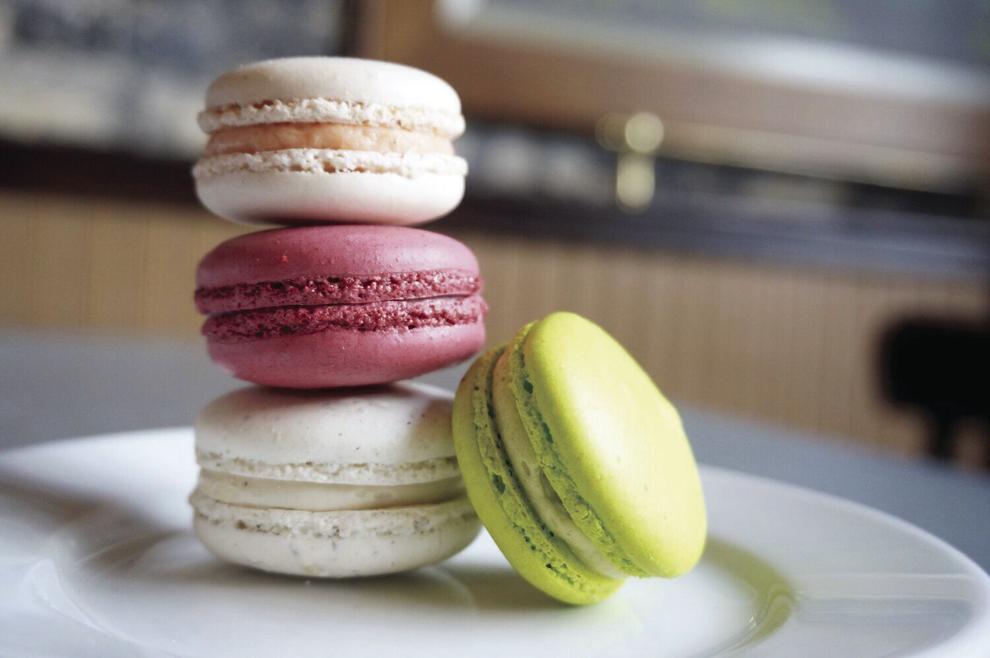 The French holiday menu is a study in luxurious tastes and textures, from oysters and caviar to foie gras and roasted fowl. In MKE, fans of true French cuisine head to Le Rêve in the Wauwatosa village, where caviar, foie gras, scallops, lobster, expertly prepared meats and other authentic French tastes and preparations are always at the ready. And the dessert menu and bakery case are cause for celebration, offering macarons, tarts and a variety of gâteau (including Bûche de Noël) that thrill, whether you're Gallic or only wish you were. lerevecafe.com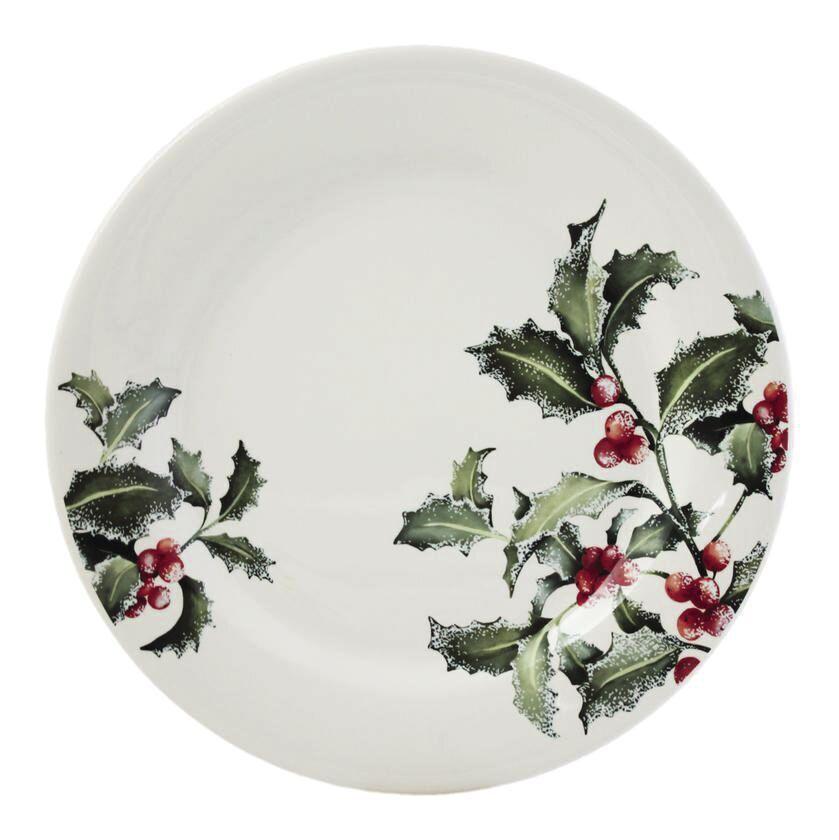 Shop: Past Basket
Folks in the know about setting the ultimate welcoming table have come to this Audubon Court boutique for decades to take home items from French luxury brands Beauville Linens, Le Jacquard Français, Gien, Jars Ceramics and more — plus other renowned home brands from around the globe). pastbasketmilwaukee.com
Spanish
Eat: Amilinda, Movida at Hotel Madrid
Spaniards traditionally celebrate most on Nochebuena — Christmas Eve — dining on a variety of appetizers, seafood, roasts and sweets leading up to midnight mass. At Chef Gregory León's intimate Amilinda, you'll find a variety of cheese and seafood starters, roasted pork and cod, plus León's own gingerbread soufflé, which he also serves at home in the holiday season. At Movida at Hotel Madrid, noshing is the order of the day, with a variety of croquettes, seafood and other traditional Tapas selections and plenty of Spanish wines to toast the season. amilinda.com, hotelmadridmke.com.
Shop: Oro di Oliva
Delight the home chefs on your gift list with a variety of olive oils from Spain and Chile, balsamic vinegars, olives and other items from this specialty store with locations on Bluemound Road in Brookfield and the Milwaukee Public Market. orodioliva.com
Italian
Eat: Harbor House Ristorante Bartolotta dal 1993
The Feast of the Seven fishes, traditional to Catholic communities in Italy and typically served on Christmas Eve, is a spread of fish and seafood dishes ranging from seven to 12 courses. Harbor House's wide variety of fish and seafood offerings are flown in fresh from both coasts, and include raw oysters, shrimp cocktail, chilled lobster, tuna tartare, fried calamari, roasted oysters, crab cake, seared sea scallops, steamed mussels, Sam Adams fried cod, Arctic char, salmon, swordfish, and a variety of seafood soups including clam chowder and lobster bisque. And on New Year's Eve, Ristorante Bartolotta dal 1993 serves braised lentils and cotechino sausage to start the meal, which is traditional to the Emilia-Romagna region of Italy. Dining on these dishes on New Year's Eve is considered to bring good luck for the upcoming year. bartolottas.com/harbor-house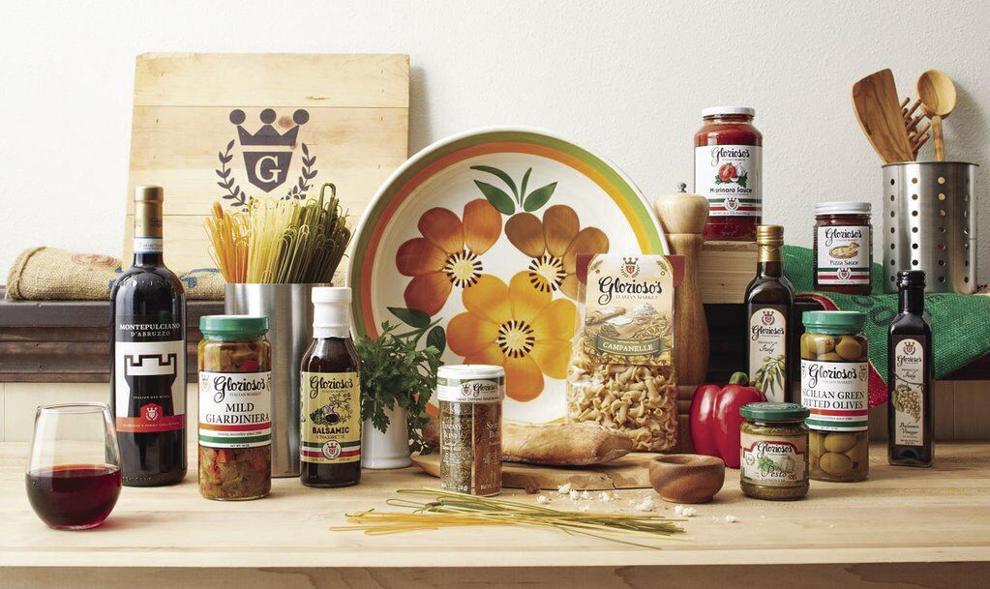 Shop: Glorioso's Italian Market
At a loss for what to buy the Italophiles in your life? Duck into this iconic Brady Street slice of heaven for expertly assembled gift sets to thrill foodies, coffee connoisseurs and cocktail aficionados. shop.gloriosos.com MKE
---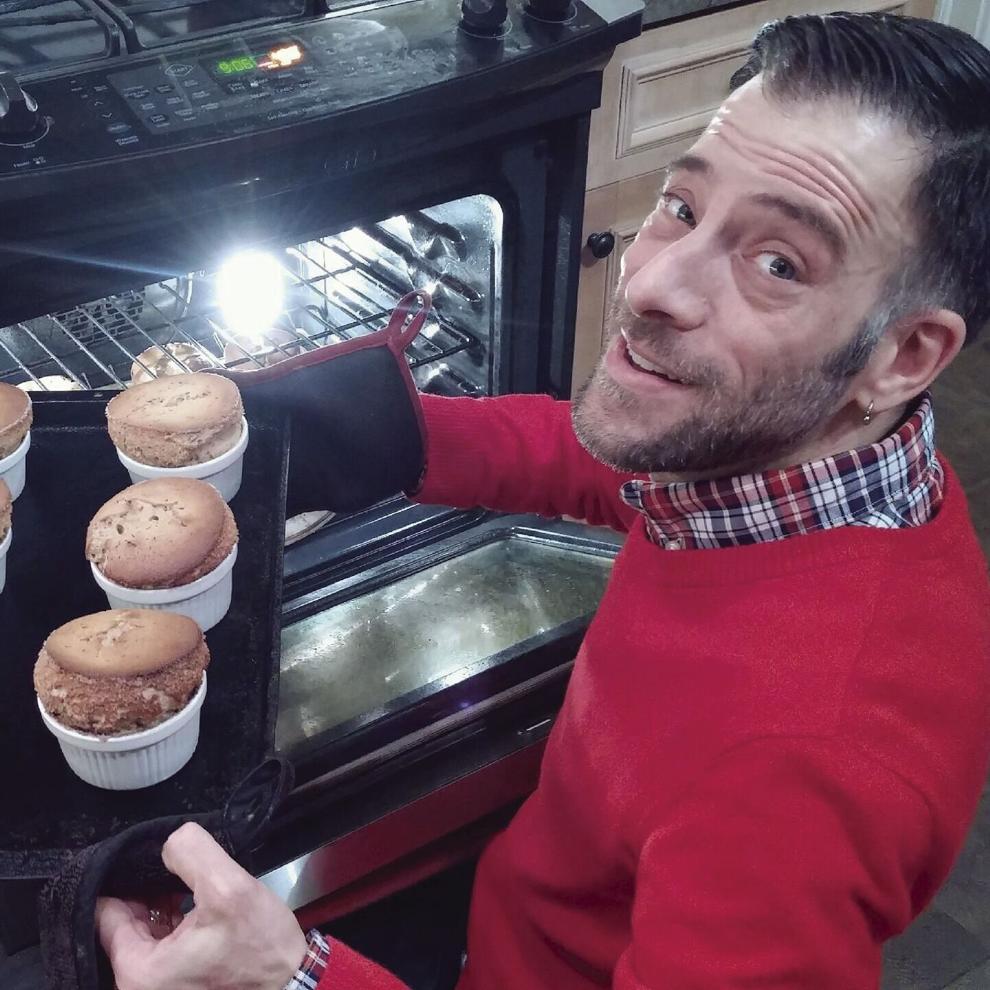 Amilinda Chef Gregory Léon's Gingerbread Souffle
Ingredients:
6 tbsp. unsalted butter
6 tbsp. flour
1 cup milk
½ cup heavy cream
5 lg. egg yolks, room temperature
1½ cups light brown sugar
1 tbsp. powdered ginger
1 tsp. ground cinnamon
½ tsp. freshly ground nutmeg
¼ tsp. ground cloves
7 lg. egg whites, room temp
Steps:
• Preheat oven to 425 degrees.
• Butter 10, 4oz. ramekins, coat with granulated white sugar, place on a cookie sheet, line with parchment and set aside.
• In a large sauce pan, melt butter over medium heat.
• Add flour and mix completely with a wooden spoon until there are no lumps. Continue to cook for 3 minutes, making sure the flour and butter are completely combined.
• Slowly whisk in the milk and cream, making sure the mixture is smooth and completely incorporated.
• Whisk in egg yolks one at a time.
• Whisk in brown sugar, making sure there are no lumps left and mixture is smooth.
• Whisk in spices. Remove from heat and set aside.
• In a clean bowl, whisk egg whites with a mixer until they form soft peaks. Do not over beat or your soufflé will be dry.
• Fold egg yolk/spice mixture into egg whites, making sure all are completely combined.
• Fill ramekins about 1/8 inch from the edge.
• Bake in the preheated oven for approximately 15 minutes. Soufflés will puff up and be lightly golden on the top once done. You can insert a toothpick into the top of one to make sure — the toothpick should come out clean.
---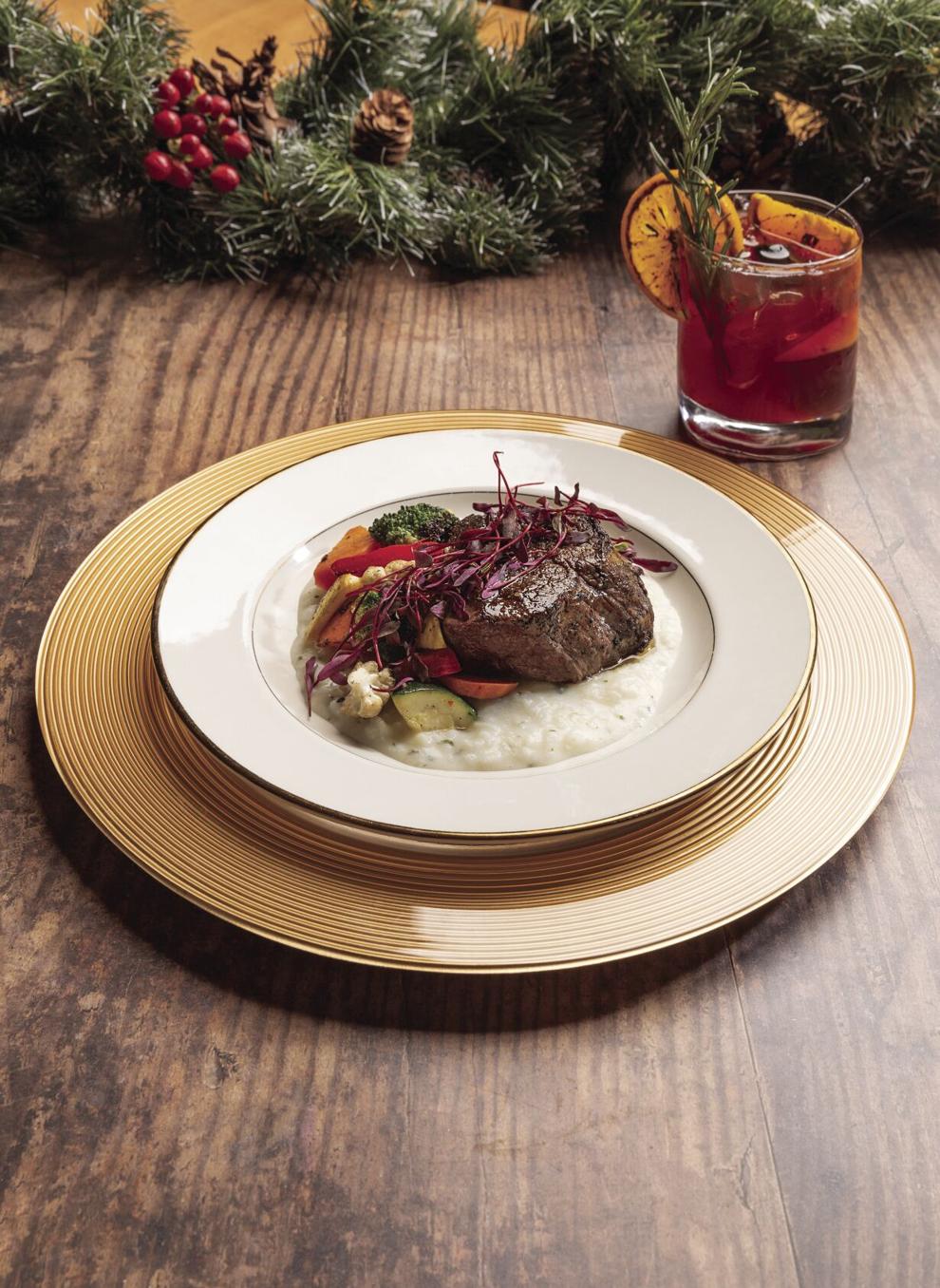 Planning Your Party
Local catering pros offer holiday planning suggestions. 
BY NICOLE BELL
With the holidays right around the corner, in-person gatherings for family, co-workers or friends are becoming top-of-mind. The combination of holiday shopping and hosting in December can add a lot of unnecessary stress, so one idea for hosts to explore is booking a caterer.
"Hiring catering and event design services allow you the vital time to spend with your guests or family," says events and catering director Dell Mercado of  F Street Hospitality. "We had a challenging year of missed events and traditions, so you can make this year memorable without missing a moment."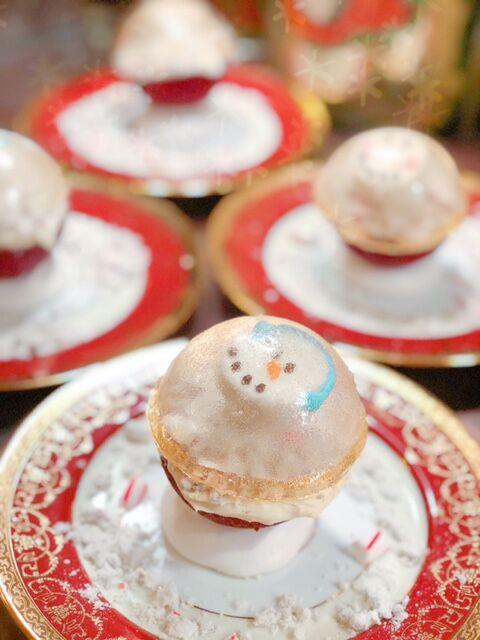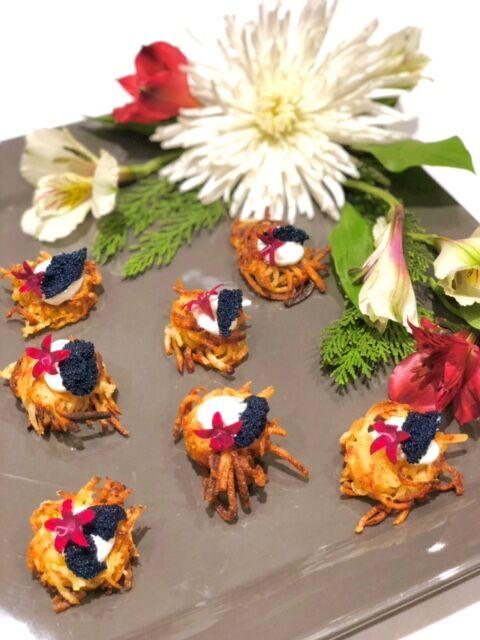 But at this date, prepare to be flexible. The return of post-COVID gatherings has already created a deluge of requests around the holidays for most companies.
Mercado says F Street can accommodate parties up to 10 days before the event, but "we always suggest booking sooner. It guarantees your date and is better to beat the rush." 
While dates in December have been booked as people secure their preferred dates, many hosts are looking at weekday parties or pushing their holiday celebrations into January for easier scheduling, notes Nina Shully-Darling, event planner at Shully's Cuisine & Events catering service. 
Setting the Menu
Mercado and Shully-Darling agree that while some clients prefer to provide a traditional dinner to their guests, there are just as many hosts looking to break outside the box and offer something new.
"Some clients become bored with the traditional and look to us to create something new and exciting while still evoking the classics," Mercado explains. "We're flexible and love a challenge. Have fun and think out of the box. Make sure to add special touches and personal details to your party to make the moment memorable."
Shully-Darling notes that the grab-and-go style snacks are increasingly popular at holiday parties. "The holidays are all about the hors d'oeuvres and classic cozy foods," she says. "We typically get a lot of requests for heavy hors d'oeuvres and grazing stations. And there are usually some very Christmas-y standards, like tenderloin or beef Wellington. We get requests for items with cranberry and very classic Christmas flavors."
The fan favorite caterers are seeing? Mercado says sweet treats can't seem to be beat. "A festive holiday dessert display can elevate any gathering," he says.
Special Touches
After many hosts took the year off in 2020, Shully-Darling notes that many are back with a bang and are looking to add touches such as beverage pairings and interactive stations to inspire more social face time with guests. 
"There's been such a need to want to connect with people again [with] classic hors d'oeuvres, dinner parties and cocktail parties," she says. "People also request stations: 'We really want chefs out there talking and people with wines.' People are hungry for that connection and are interested in learning about food and wine." MKE
---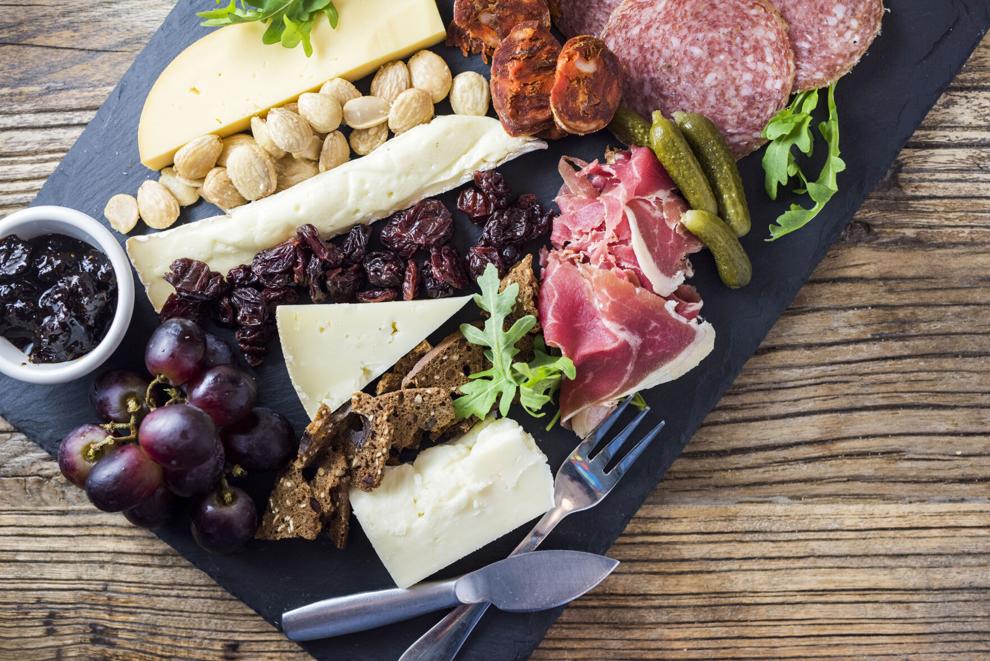 HOLIDAY DIY Foodie Style
Home chefs can load up on that extra dash of local love
BY NICOLE BELL
Those who love cooking have a wealth of area business to turn to for flavorful ingredients for holiday feasts. That locally sourced touch seems adds that extra level of flavor to any gathering. Here are just a few ideas to get you thinking.
Winter farmers markets: Several indoor markets in the MKE area offer fresh fruits, vegetables, meats and more. Gather at the Deer District Nov. 4-April 9 for the Milwaukee Winter Farmers Market for anything from Brussels sprouts and spinach to winter squash and tomatillos, along with baked goods, jams, cider, maple syrup and other unique items. 
Kettle Range Meat Co.:Whether you're going traditional or trying something new, you'll find a great selection of meats at either the Milwaukee or Elm Grove location. The butchers are ready to help find your perfect cut of meat with both classic and lesser-known options, and with grass-fed and forage-fed beef. And if beef isn't on your menu this holiday, selections of pork, lamb and chicken are available.
Bunzel's Meat Market offers a variety fresh poultry, including its signature heritage free-range turkeys, hand-stuffed chicken breasts, flavorful marinated options and chicken wings. If poultry isn't your preference, check out the great selection of smoked meats, beef, pork, sausages and brats.
Village Cheese Shop: Whether your menu consists of sandwiches, charcuterie or a cheesy entree, one source for dairy is Village Cheese Shop. With delectable cheeses like maple leaf smoked gouda, Milton creamy prairie breeze and Deer Creek cheddar, the many options make for a perfect cheese tray. Alternatively, if you don't know quite what to add to your tray, the business can prepare one for you from any of three predetermined options. (And ask about recommended wine pairings for a perfect palate.) 
Local bakeries: Milwaukee's vast network of bakeries can add that special coda to end your meal on a high note. Grab an assorted cookie box, or pick your own macaroons, bon bons, biscottis or desserts at Peter Sciortino Bakery. Want to indulge in dessert but need a gluten-free option? Stop by Molly's Gluten-Free Bakery in Waukesha for cupcakes, pies, brownies, bars and additional goodies.  MKE
---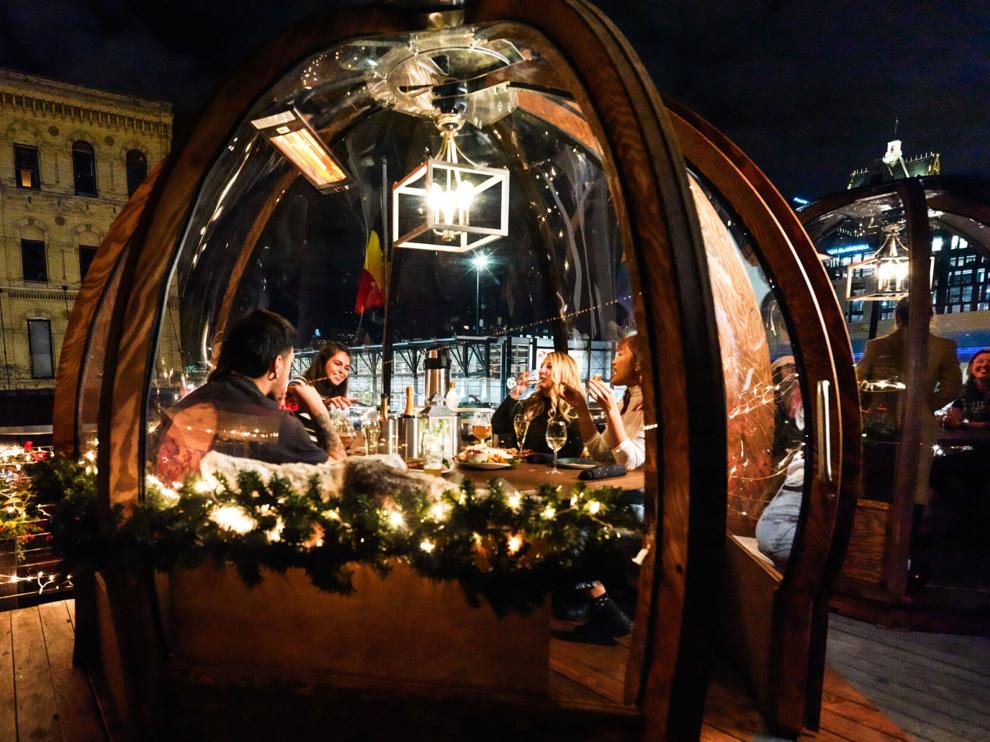 The Pinnacle of Winter Dining
It's the premier season to tickle your palate at MKE's smorgasbord of amazing outings.
BY KATIE LOTT
With winter arrived and seasonal cheer abounding, it's a perfect time to sample some of MKE's most mouth-watering and stimulating holiday experiences.
The Luxe Domes at Café Benelux
Last winter, the Lowlands Group set the bar for Milwaukee dining when its business model embraced the outdoor dining craze. This year, necessity gives way to creativity with enhanced "luxe" domes at Benelux in the Third Ward. "We're the only restaurant group east of the Mississippi to have these specialty domes with panoramic views, infrared heating and seating up to eight guests," says director of marketing Trevor Nackers. Each reservation comes with a complimentary beverage package of choice, including holiday mulled wine, sweater weather mules, rumchata cocoa or bubbly. Menu options will include charcuterie and cheese plates in addition to the full Benelux menu. cafebenelux.com
Breakfast with Santa at St. Kate's
Saturday, Dec. 18, 9 a.m.-1 p.m., reservations required
St. Kate's is already a top destination for art-loving Milwaukeeans, but why not bring the kids, too? Breakfast with Santa marries haute-décor with kid-friendly faves like chocolate-chip pancakes and traditional buffet favorites. A visit with the St. Nick himself is enhanced by a craft table and the setting of Saint Kate's festive ballroom. saintkatearts.com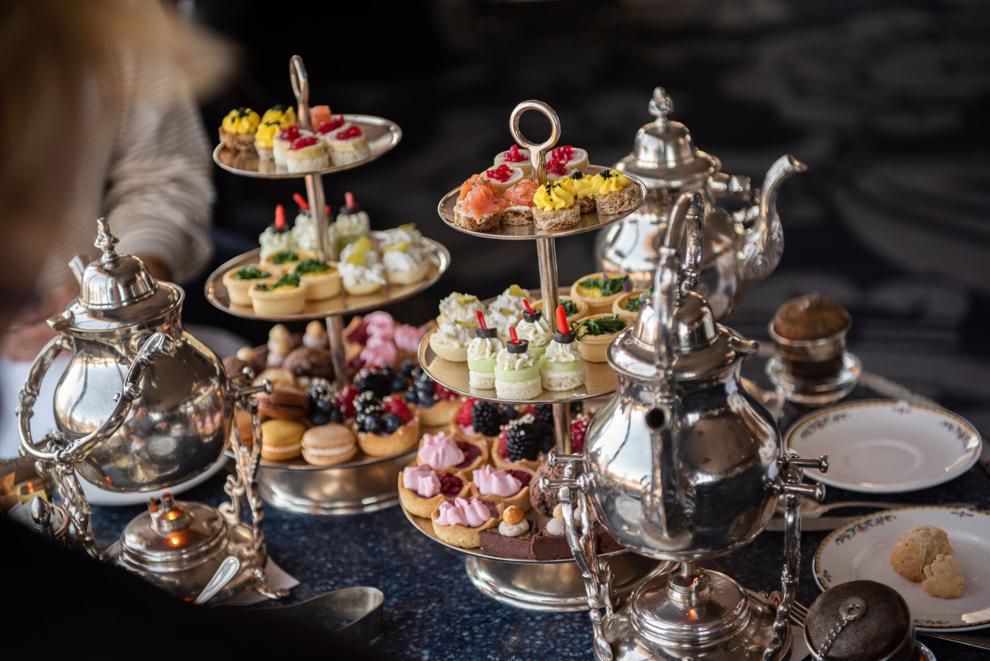 Afternoon Tea at the Pfister
Weekly Friday-Sunday through May
Is there anything more civilized than afternoon tea? When taken on the Pfister Hotel's 23rd floor, served in a silver service and accompanied by house made tiny sandwiches and pastries, we think not. You'll get personalized pouring service and an explanation of the pairings you experience, all with a spectacular view of the city — the perfect ending to a day of pre-holiday shopping. thepfisterhotel.com/milwaukee-restaurants/tea-service-milwaukee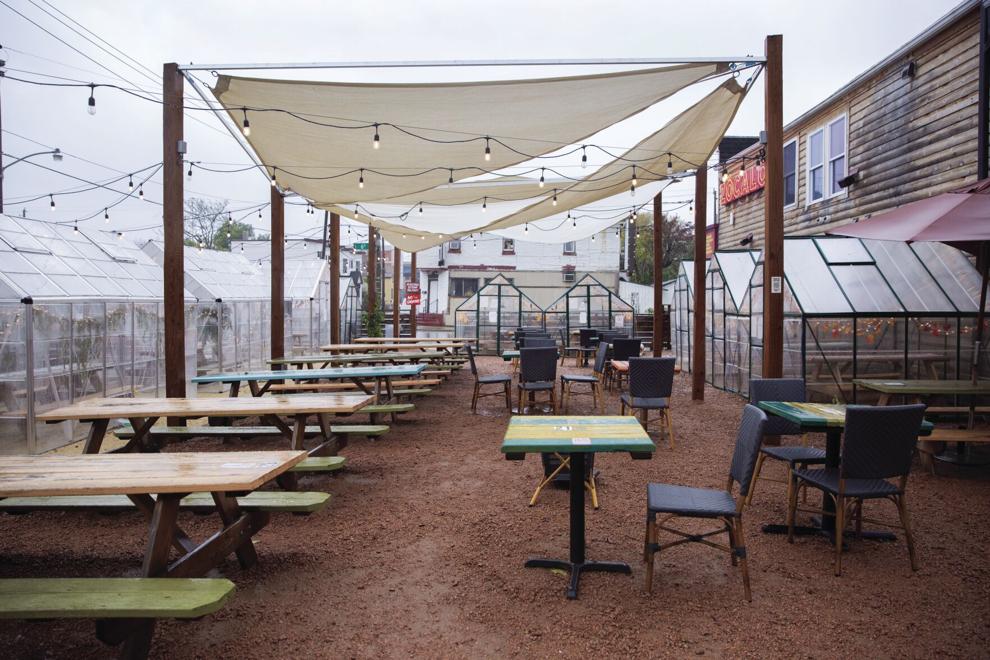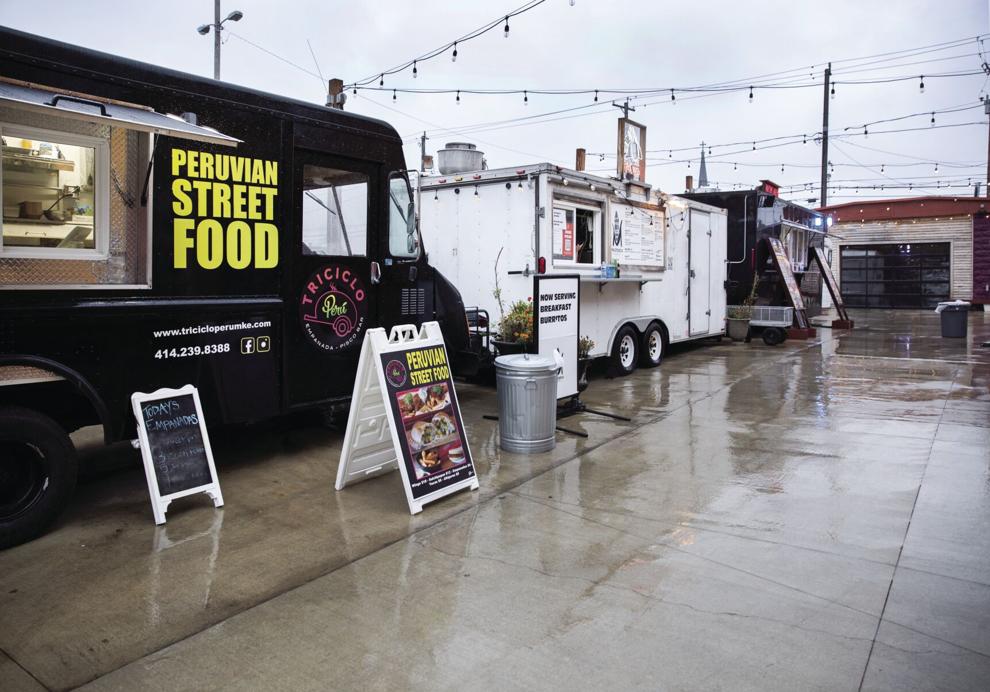 Zocalo Food Park
Milwaukee's original food park gives Milwaukeeans another outdoor winter option with more heated greenhouses, multiple food vendors and a new winter cocktail menu with spiked hot beverages. New this year is Hot Spell Sauna, a Nordic experience perfect or groups of up to six guests. Food vendors reflect the diversity of the Walker's Point neighborhood and include Mazorca Tacos, Triciclo Peru, Anytime Arepa, Modern Maki and Ruby's Bagels. zocalomke.com
Charcuterie from Frannie's Market
If a sumptuous plate of cured meats, cheeses and olives is more your style, take a private class at Frannie's Market in Cedarburg and create one (or just have a charcuterie board made to order). It's an ideal centerpiece to a casual night in with friends or a quiet afternoon for two. While you're there, browse their selection of hot cocoa bombs and specialty flavored marshmallows. franniesmarket.com
Allie Boys Bagelry and Luncheonette
The holidays at my house always mean fresh bagels and lox. Get your fix in-house or to go at Allie Boys Bagels in Bayview for its take-home holiday brunch kit. With fresh bagels, shmear, smoked salmon and a variety of fixings, you'll probably have to dig into the bag for a taste before you even get your bagels home. allieboysmke.com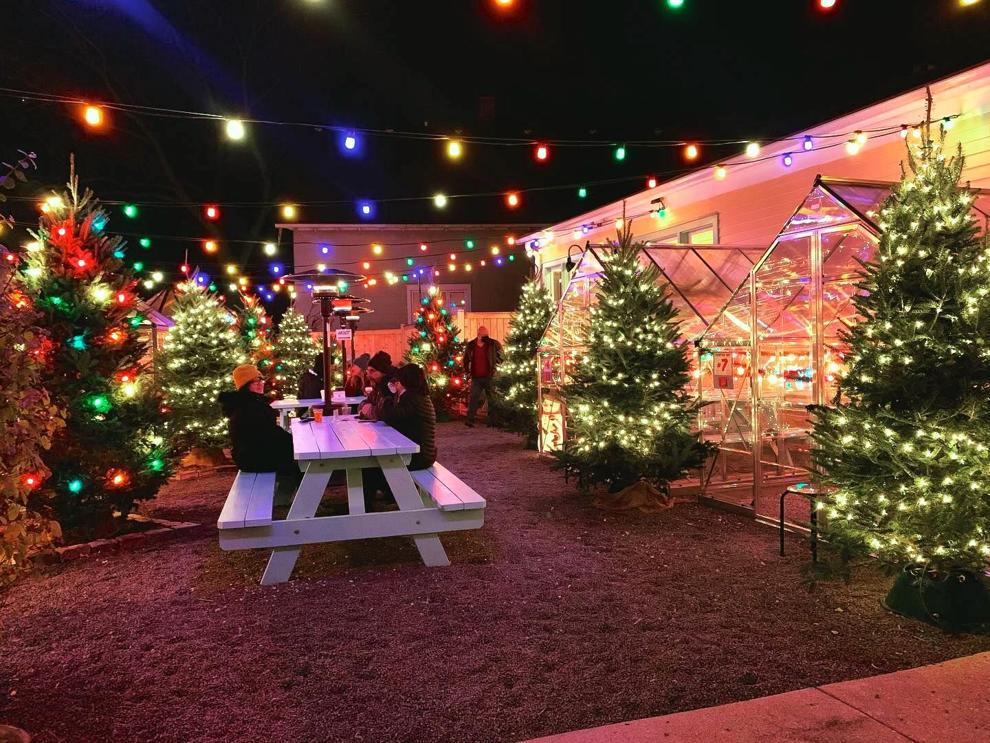 At Random's Magic Forest
Ice cream drinks are a meal, right? Even if your mom doesn't agree, you can enjoy a forest of trees lit with Christmas lights, the fire pit and heated huts at the Bayview cocktail joint's outside winter space. It's like a fancy Christmas tree lot with boozy drinks! Sample one of At Random's famous ice cream concoctions or its annual signature frozen cocktail, served in a snowman mug you get to take home. atrandommke.com
Cubanitas
It's always festive at Cubanitas, where the Bianchi family brings their Cuban cuisines to both downtown Milwaukee and Oak Creek locations. Traditional favorites like ropo viejo (shredded flank steak with tomato sauce, onions and peppers) and tostones (double fried green plantains) are festive and full-flavored, and Cubanitas's mojito of the month always hits the spot. getbianchini.com
Asian Fusion
Nothing is more comforting than gathering with loved ones around table full of steaming hot Chinese food. The flavors at Asian Fusion on North Avenue will wow you, and it's a perfect place for a large group to order an array of food and dig in family style. Of course, Chinese food takeout around the holidays is a staple, and Asian Fusion also delivers their impeccable noodle, rice and meat dishes. asianfusionwi.com MKE
---

Hot Spots for Holiday Drinks
Our annual look at some of MKE's most invigorating yuletide warm-ups (or cool-downs) features some new twists on old favorites.
BY KATIE LOTT
Third Space: Cranberry Gose
Stop in at Third Space's friendly, airy brewpub in the Menomonee Valley and grab a pour of one of the more unique seasonal brews around. Cranberry gose is a refreshing, slightly sour beer made with Wisconsin cranberries that pairs perfectly with a variety of seasonal foods. (You can also find it at local retailers.) thirdspacebrewing.com
Bryant's: Holiday Punch
The former owner of the storied Bryant's Cocktail Lounge, Pat Malmberg, created the famous holiday punch recipe in the 1960s. The recipe was thought to be lost until current owner John Dye found it stuck in the rafters of the building's attic. Like all of Bryant's cocktails, the recipe is top secret, but as director of operations Michael Morton reveals, "It's sweet, with a bitters tinge, and surprisingly strong. It takes people unaware." Punch will be served, along with Bryant's famous Tom and Jerrys and a variety of holiday cocktails, in the upstairs Velvet Lounge, festooned for the holidays. bryantscocktaillounge.com
Von Trier: Snickers
Nothing says Milwaukee like stopping in Von Trier, shucking your winter coat and ordering up a hot drink (or a Belgian brew). This year, their seasonal hot drink menu features the Snickers, a mix of peanut butter whiskey and caramel sauce blended with hot cocoa and topped with whipped cream. Prost! vontriers.com
Scout Wine Merchants: Bubbles 
Shorewood's hot new wine bar features a fabulous by-the-glass menu, including selections of sparkling wine from global regions. You can accompany your choices with delicious in-house made mezze, from beet hummus to charcuterie choices. For a more in-depth exploration, sign up for a bubbly tasting on Tuesday, Dec. 7. scoutwinemerchants.com
MobCraft Brewing: Padishah Stout and Vanilla Wafer Porter
If you didn't order your MobCraft beer advent calendar this year, don't despair. You can still sample a variety of flavors at the Walker's Point brewery, including two unique holiday offerings. Aged for 14 months in bourbon barrels, Padishah Stout has tones of roasted malts, chocolate and a whiskey char finish. It clocks in at 11% ABV, so brace yourself. And smooth vanilla swirls into a chocolaty porter, yielding the Vanilla Wafer Porter, a creamy brew that makes for easy sipping. mobcraftbeer.com
---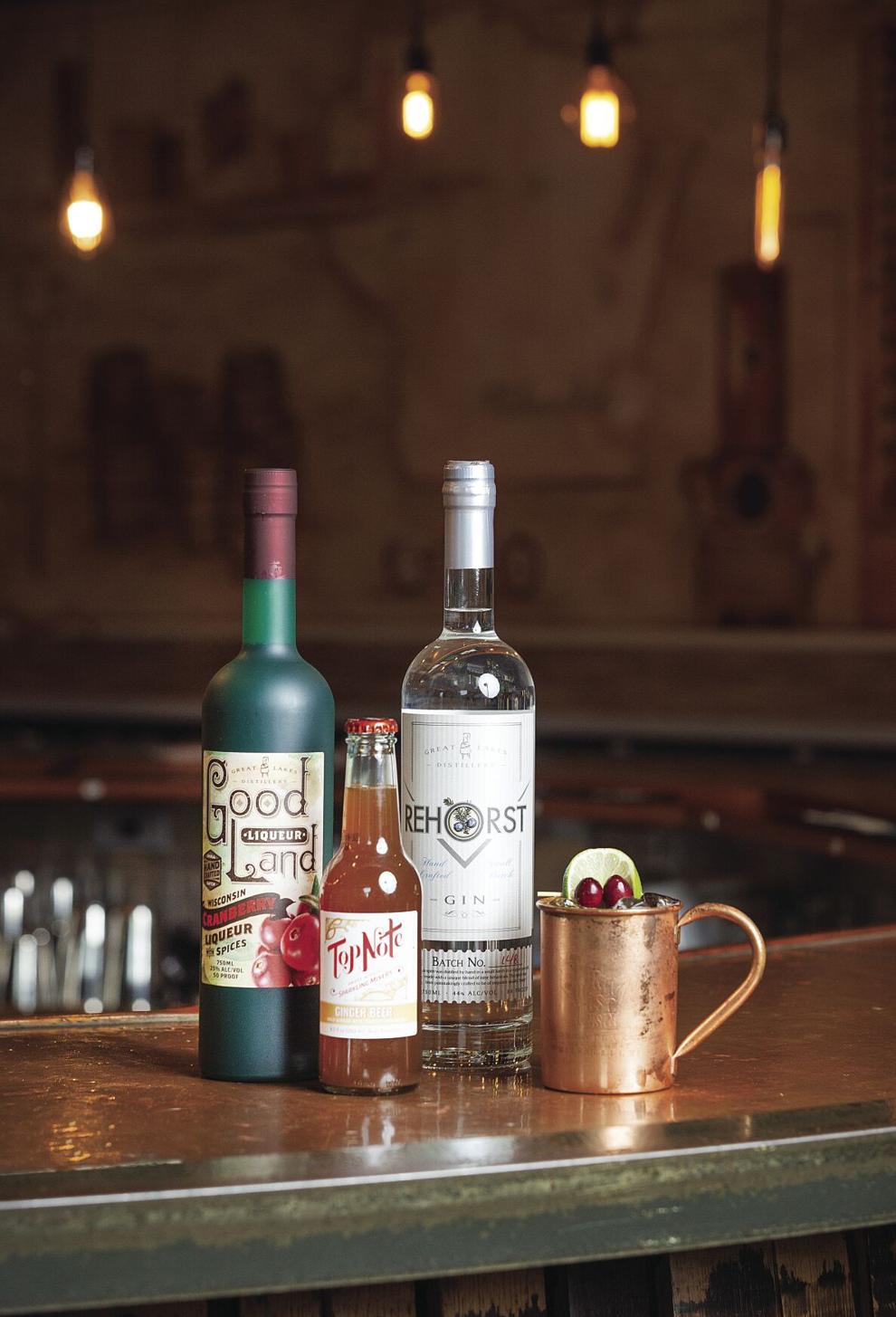 Cocktailing At Home
Pick up some a few signature spirits from Great Lakes Distillery and settle in for a night of cocktail tasting at home. These three holiday drinks will warm you from tip to toe.
BY KATIE LOTT
Eggnog White Russian
1.0 oz. Rehorst vodka
1.5 oz. Good Land coffee liqueur 
1.5 oz. Eggnog
Combine ingredients in an old fashioned glass filled with ice, stir and top with grated fresh nutmeg.
Cranberry Gin Mule
1.5 oz. Rehorst gin 
5 oz. Good Land cranberry liqueur 
5 oz. ginger beer
Pour all three ingredients into a copper mug filled with ice, stir and garnish with two fresh cranberries and a lime wedge.
Figgy Pear Toddy
1.5 oz. barrel-aged pear brandy 
.5 oz. fresh lemon juice 
.5 oz. Good Land orange liqueur
.5 oz. caramelized fig syrup
7 oz. hot black tea
Combine the fresh lemon juice, orange liqueur and fig syrup in a toddy glass, add 7 oz. of boiling water and a bag of black tea. Steep the black tea for four minutes and remove the tea bag. Add the barrel-aged pear brandy and stir all ingredients.