Snuggle in (or venture out) this season with some soul-warming ideas on palate-pleasing food dishes and toasty seasonal beverages. We also have some ideas on dine-in or takeout options, ideal dinner-and-movie pairings from local restaurants, DIY drinks and dishes, taste of Milwaukee gift ideas and an easy way to host a safe holiday party. Happy holidays from the MKE Lifestyle team!
HOT+HEAVENLY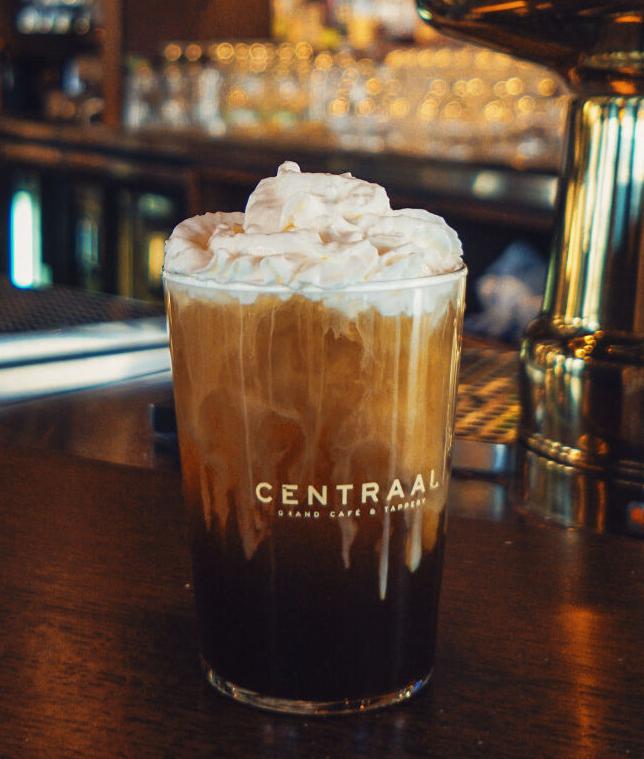 Nothing warms a Wisconsin winter like sipping from a steaming mug of something toasty and indulgent. Whether you're refueling after a day of hunting for the perfect evergreen or that just-right gift, checking out the holiday light displays or just making merry with a pal after work, these libations will warm your insides and keep your spirits bright.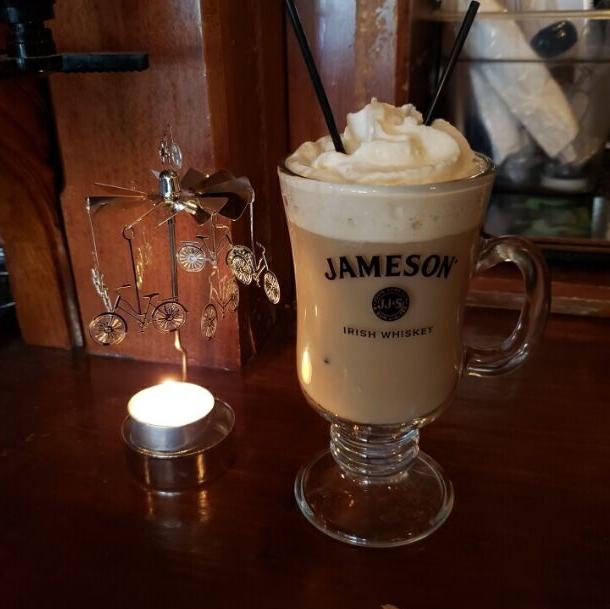 Sinfully Good
If you need a break from holiday shopping, Bay View style, pop into the heated outdoor "Winter Garden of Eten Courtyard" tent at Centraal Grand Café & Tappery on South Kinnickinnic Avenue and choose from a trio of winter warm-ups:
• Chamomile Toddy with Jim Beam, chamomile and honey simple syrup, hot water and a lemon wedge
• Americano in Amsterdam, an americano with Jim Beam and caramel Monin syrup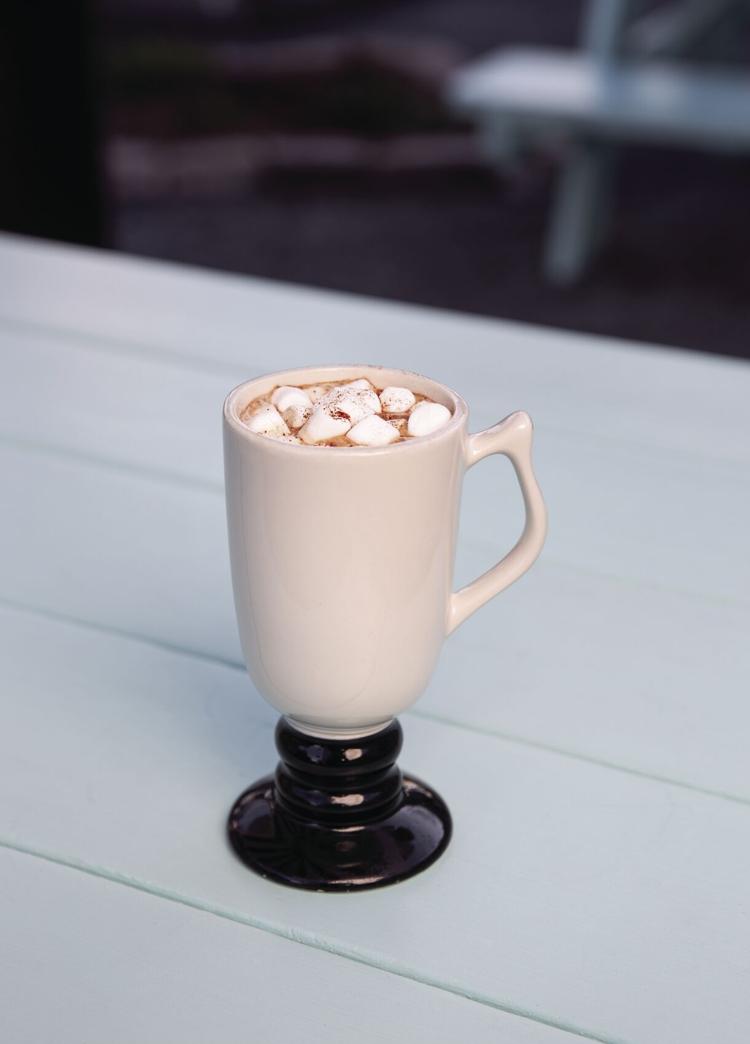 • The Abracadabra Coffee, a mix of Baileys, Frangelico, Grand Mariner, cream and coffee topped with whipped cream.
All three are available in Centraal's outdoor tent or safely outfitted bar and restaurant areas.
Centraal Grand Cafe &Tappery, 2306 S. Kinnickinnic Ave., Milwaukee, (414) 755-0378, cafecentraal.com
---
Luck Of the Irish
Nollaig Shona Duit is Irish for "Merry Christmas." And you'll be merry indeed when you mask up and stop in at County Clare in the East Town neighborhood for a Nutty Irishman, which features warm Frangelico hazelnut liqueur balanced with the richness of smooth Irish cream to create the perfect toasty coffee drink. "It's best had when cozying by our fireplace, in the corner of our aptly-named Snug," says County Clare's Lauren Sutton.
County Clare Irish Inn and Pub, 1234 N. Astor St., Milwaukee, (414) 272-5273, countyclare-inn.com
---
Top Shelf Blend
At Rochambo Coffee and Tea, the Showcase Cream and Color is made by adding 1 oz. Rumchata and 1 oz. Crater Lake hazelnut espresso vodka to Rochambo's exclusive Organic House Blend coffee and topping the concoction with organic heavy whipped cream, hand-whipped on the spot by Rochambo baristas.
1317 E. Brady St., Milwaukee, (414) 291-0095, rochambo.com. — DB
---
"Smoky" Hot Chocolate 
Tap into that "winter campfire" feel with At Random's twist on hot chocolate. Owner John Dye starts with a spiced Aztec chocolate (rich and creamy, with hints of cinnamon and hot pepper) and pairs it with mezcal to introduce a bit of smokiness and increase the complexity. It's also available in a non-alcoholic version. Enjoy it in one of At Random's heated outdoor shelters through December. 
2501 S Delaware Ave, Milwaukee, atrandommke.com
---
Prosit!
A couple toasty favorites have been brewed up at Von Trier to keep you warm on chilly nights this season. Stop in to try Gluhwein, a hot German-style spiced mulled wine, or Snickers, a combo of Skrewball peanut butter whiskey, caramel sauce, hot cocoa and topped with whipped cream.
"And at home I like to mix Van Gogh caramel with hot apple cider," says Von Trier Manager Maura Harris.
2235 N. Farwell Ave., Milwaukee, (414) 272 1775, vontriers.com — DB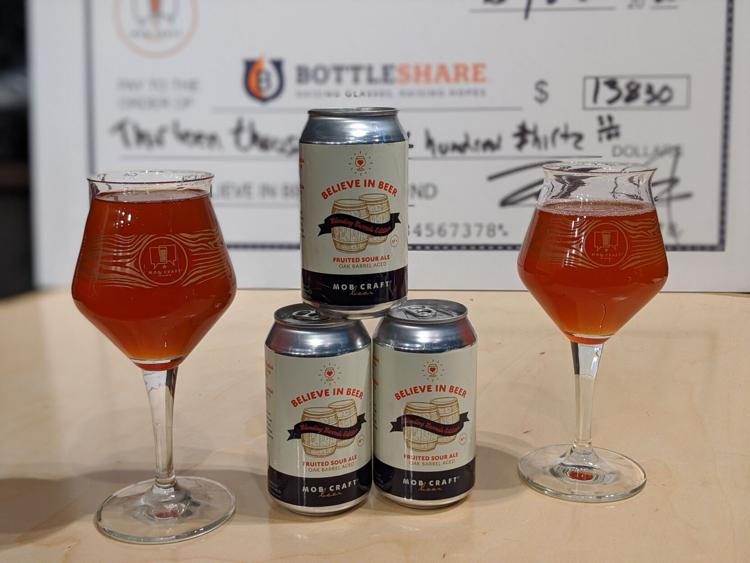 BEER FOR A CAUSE
Local breweries are doing their share to give back to the community recently:
• Through the end of the year, Third Space Brewing is helping to raise funds for the hospitality industry in light of the COVID-19 pandemic. For every keg of Third Space beer finished at participating establishments, Third Space will donate $10 toward its goal of $3,000, which will be donated to charities supporting the hospitality industry. Find more at thirdspacebrewing.com/giving.
• MobCraft Beer raised more than $13,800 through sales of Believe in Beer Blending Barrels No. 1. MobCraft Beer was the first of several breweries to collaborate with Bottleshare to brew a custom batch of beer to benefit the collaborative relief fund. The fund was created by the Brewers Association and Bottleshare at the end of April to support craft breweries and state brewers guilds impacted by COVID.
MobCraft has also continued its monthly virtual conversation, "Lager and Listen." The second session, held in November, was "Entrepreneurship and Raising Capital: Accessibility and Challenges from a Minority Perspective." Check the MobCraft site for details on the December "Lager and Listen": mobcraftbeer.com/events. — DB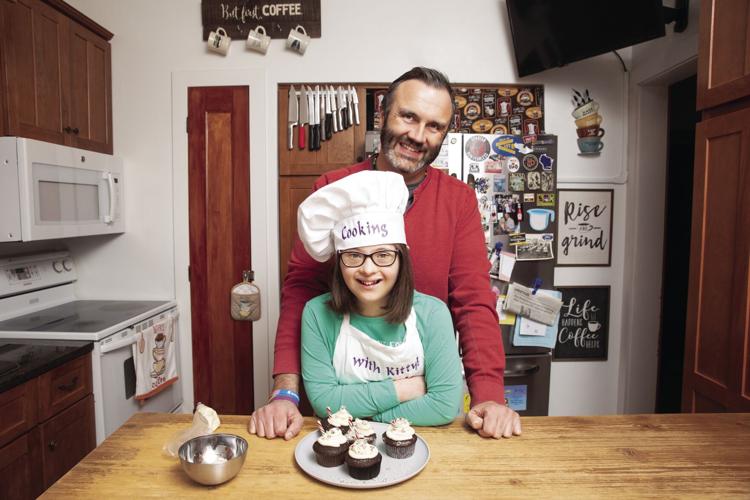 KITTY STOREY COOKS UP SUCCESS
Katherine "Kitty" Storey is on a mission: To cook with Kermit the Frog. And the Wauwatosa teen could be well on her way.
Challenged, like most families, with making the most of her virtual schooling, Kitty — along with dad Dan (an avid cook) and mom Kim — decided to parlay her Independent Living Skills coursework into a cooking show called "Cooking With Kitty." What began as an inventive way to prove that the Longfellow Middle School student was completing her assignments turned into a charming means of staying connected to the family's loved ones via Facebook, and finally a bona fide video channel of Kitty's own.
"She's very silly, and so [the videos] started turning out pretty cute," says Kim of her petite, bespectacled daughter, who boasts an ardent love of the Muppets and often bursts into animated song just for the fun of it. "I started uploading them on Facebook and after a while our friends and family encouraged us — 'You really should turn this into something. You should make a YouTube channel for her!' After a little prodding, we're like, 'Yeah, why not?'" 
Since then, Kitty has created everything from Chicago-style hot dogs to chicken biryani to milk and honey donuts resulting from a field trip down the street to Wauwatosa hotspot Cranky Al's, the proceeds from which benefited Down Syndrome Awareness of Wisconsin. And every day, more people tune into "Cooking With Kitty" and happily follow along. 
Now, the formerly shy teen hopes her growing fame turns into a session with some equally animated stars. "Her ultimate goal is to do an episode with the Muppets," says Kim. "We keep telling her, 'You have to be way more famous before we can make that happen.' Now every time she gets a newspaper article or her picture somewhere, she goes, 'Muppets!' And I'm like, 'Slow down. We're not quite there yet.'" But she's getting there. 
The National Down Syndrome Society recently recognized Kitty. YouTube did a piece on her, too. And as she bakes and blends and sautés her way to her goal, Kitty's a burgeoning role model.
"When it started, we didn't really think about what effect it could have on people," says Kim. "Then I started sharing it on several of my disability groups and hearing so much input from them. Because when you have representation of someone like you, that is huge. For other kids like Kitty, to be able to watch someone like them doing these things online, it's a great motivator for them."
And how would Kitty's assess her show? "It tastes like chicken!"
"OK," says her mom. "The whole show tastes like chicken." — LA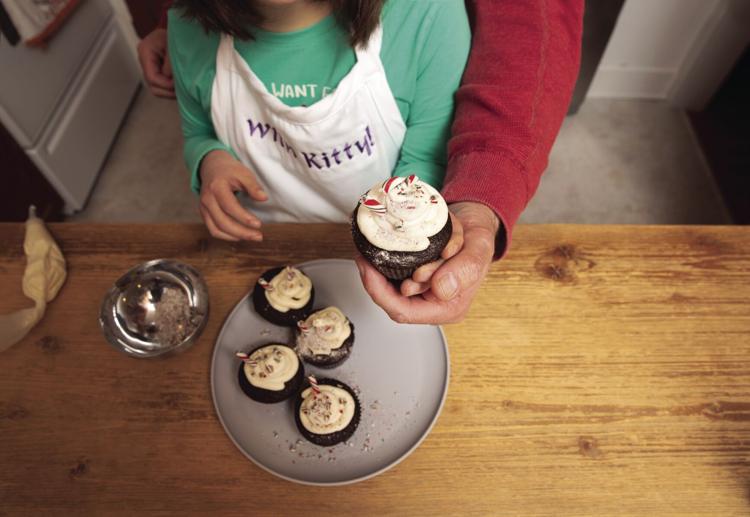 Kitty's Peppermint Mocha Cupcakes 
Cupcake Ingredients
1 cup coffee
1 teaspoon instant coffee
¾ cup cocoa powder
2 cups flour
2 cups sugar
1 ½ teaspoon baking soda
¾ teaspoon salt
2 eggs
⅔ cup sour cream
Frosting Ingredients
2 cups butter, softened
1 teaspoon vanilla
1 teaspoon peppermint extract
3 cups powdered sugar
2-4 teaspoons heavy cream
Preheat oven to 350 degrees.
In a medium saucepan, melt butter, add in coffee, instant coffee and cocoa and whisk to combine. While the mixture cools, mix together flour, sugar, baking soda and salt.
Beat together eggs and sour cream. Temper the chocolate mixture with the sour cream and egg mixture, then whisk together. Add this into the flour and sugar, and beat together for 2 minutes.
Portion the batter into cupcake tin, filling cups ¾ full and bake for 17 minutes. Remove from the oven when a toothpick comes out clean, and allow to cool.
Frosting
Beat butter until smooth and creamy, add in vanilla and peppermint extract. Beat to combine. Add in powdered sugar one cup at a time, adding a tablespoon of cream to keep it smooth. Pipe frosting onto the cupcakes and top with crushed candy canes.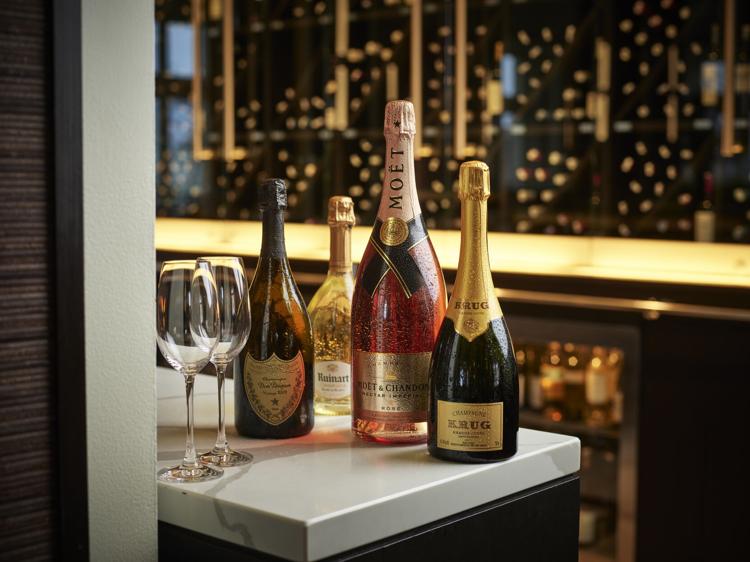 EAT +DRINK AROUND TOWN
A Few Dining Events
Area restaurants that are open this holiday season are adopting COVID plans for safe dining events for the holidays. Check the restaurant's website; each is performing staff wellness checks and ongoing hygiene protocols including frequent sanitizing, distancing tables or protecting diners by barriers, touchless menus and mask requirements. Reservations are required. Check restaurant websites or call for reservations or to discuss additional COVID safety details.
• Ristorante Bartolotta dal 1993, Piedmont, Italy menu Part 1 through Dec. 15; Piedmont, Italy menu Part 2 Dec. 16-31. See what two-time James Beard Award-winning Chef Paul Bartolotta and Executive Chef Juan Urbieta roll out on their tasting tour of Italy. ristorantebartolotta.com
• Bacchus, Annual Holiday Champagne Dinner, Dec. 17: Executive Chef Nick Wirth presents a five-course feast matched to specific champagne selections. bartolottas.com/bacchus
• Lake Park Bistro, Dessert Affair Holiday Edition, Dec. 12: A four-course lunch created by Pastry Chef Courtney Beyer and Chef de Cuisine John Raymond includes champagne pairings with delectable dishes in a dazzling setting overlooking Milwaukee's lakefront. bartolottas.com/lake-park-bistro
• Indulgence Chocolatiers virtual pairing classes, Dec. 4, 18 and 25: Call to reserve a pairing kit, swing by Indulgence Chocolatiers, and participate in a Facebook Live discussion with owner Julie Waterman for one of three sessions: holiday movies, cocktails and chocolate pairings Dec. 4, holiday reds and chocolate Dec. 18, or sparkling wines, cheeses and chocolate Dec. 30. (414) 223-0123, indulgencechocolatiers.com.
• The Union House in Genesee Depot, Titus Wine Dinner featuring Eric Titus, Dec. 8. (262) 968-4281, theunionhouse.com.
GIVE THE GIFT OF GIFT CARDS
Restaurant gift cards are always a great idea, either for your friends/family or for yourself. Check your favorite restaurant's website to see what's available. You can usually find e-gift cards with delivery in 24 hours or less. And this season, many restaurants are looking to add unique combinations or rewards points to make the decision a little easier. Of course, most places offer dine-in or pickup. Below are a few ideas: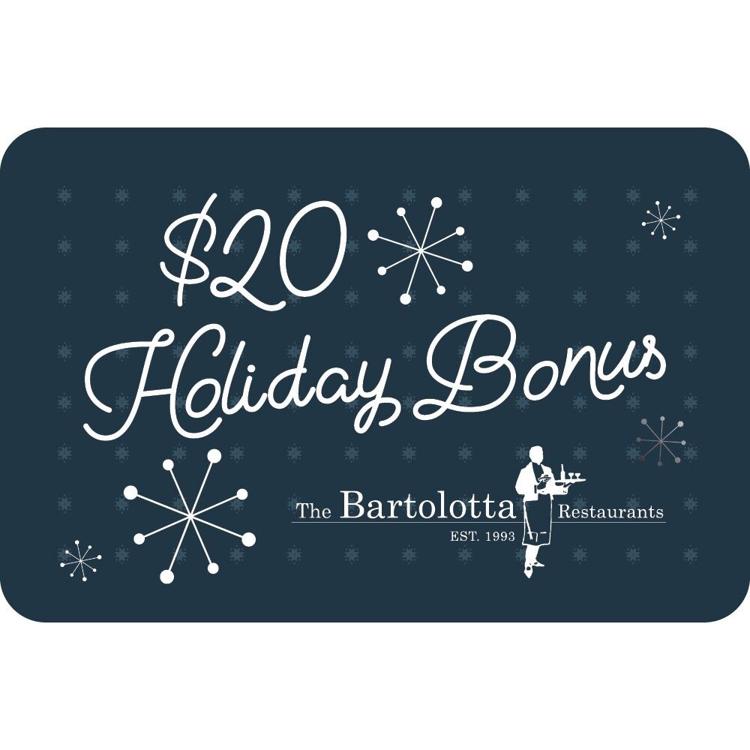 • This season, Bartolotta restaurants will be offering gift cards to any of their restaurants: Ristorante Bartolotta, Harbor House, Mr. B's, Bacchus and Bartolotta's Lake Park Bistro. For every $100 purchased in e-giftcards, guests will receive a $20 holiday bonus. bartolottas.com/holiday.
• Story Hill BKC gift cards can be used in the at Story Hill BKC, at the BKC Bottle Shop, at Blue's Egg and at Maxie's. storyhillbkc.com
• In Shorewood, look for reciprocal savings between newly opened Scout Wine, Bonobo American Bistro and the Structural Elements Orthopedic Wellness Clinic.
• Many local eateries will be running gift card promotions in December, so check their sites to see what's new. For example, Hiya Taco will be running a deal: Purchase $50 of gift cards and receive a $10 bounce back reward. — DB
SHOP SAFE & LOCAL 
Skip a trip to the grocery and still support your local favorites. Here's how!
Glorioso's Italian Market
It's not quite the same as strolling those fragrant aisles, but the beloved East Side institution offers curbside pick up and limited local delivery so you can still get your glorious fix. Shop online at shop.gloriosos.com.
Outpost Natural Foods
With four locations across metro MKE, Outpost offers wholesome fresh and packaged foods and even entire healthy meals for curbside pickup or delivery via Instacart. Get your goods by logging on to outpost.coop/shop/online.php
Sendik's Food Market
Sendik's offers express pickup at 13 regional locations and delivery from its New Berlin, Mequon, Brookfield, West Bend and Whitefish Bay locations so you can fill those little red bags online and get your stuff simply and safely. Find both at sendiks.com/shop/sendiks-express 
MOVIE + A MEAL
Who says you have to go out to enjoy dinner and a movie with the ones you love? We asked local restaurant pros what their ideal pairing of a film and a feast would be, to give you some tasty inspiration for your home movie night … or a night on the town. — DB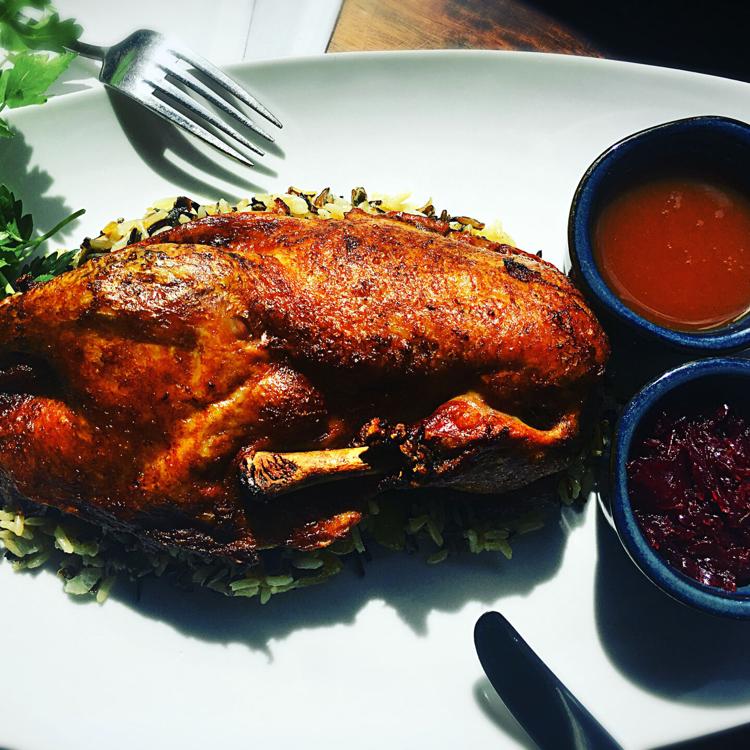 Jake's Restaurant, Pewaukee — Karen Replogle, co-owner
The Movie: Elf
"It's everyone's favorite!" says Replogle. "[Buddy] likes all of his meals sweet, and adds maple syrup to everything. At Jake's, we do, too — with a much more balanced hand to show off the food's undertones. Elf's favorite drink is hot chocolate, which we showcase as a flourless chocolate cake with marshmallow ice cream."
Jake's Restaurant "Elf the Movie" Menu
The Drink: Our "New" Fashioned Old Fashioned sweetened with Bliss Bourbon Aged Maple Syrup
The Appetizer: House salad with maple vinaigrette and toasted and spiced pumpkin seeds
The Meal: Roasted half duck with orange gastrique and wild rice and/or sweet and sour cabbage (nothing is more festive!)
The Dessert: "Hot chocolate" flourless cake with marshmallow
ice cream
Dine in or carry out: jakes-restaurant.com, (262) 781-7995.
---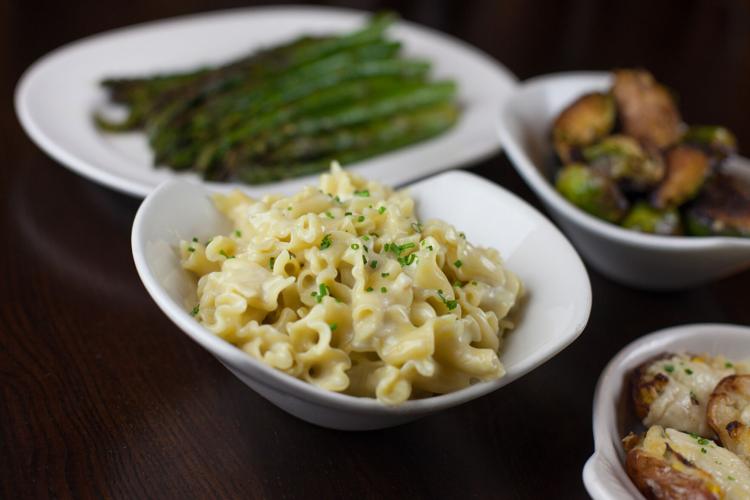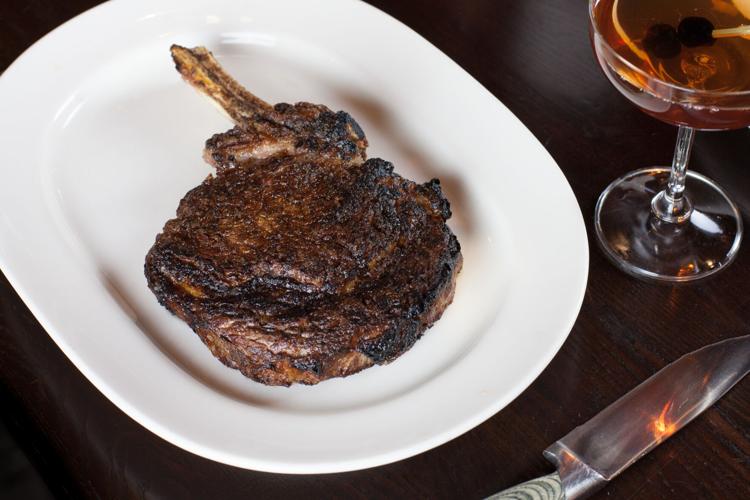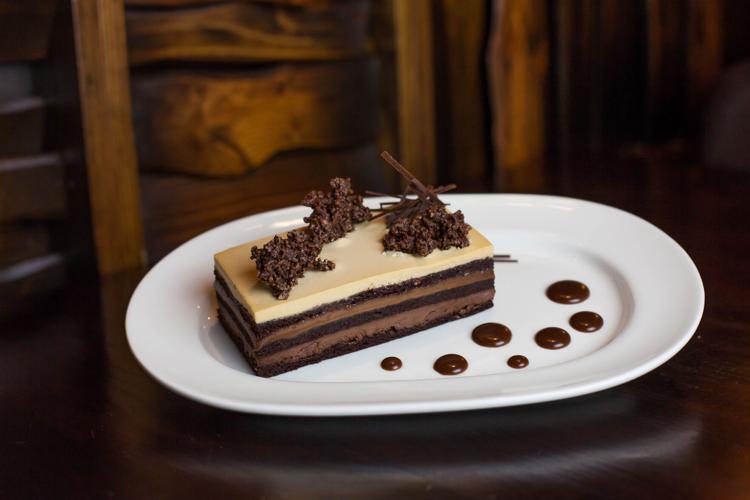 Carnevor Steakhouse Moderne, Milwaukee — Omar Shaikh, co-owner
The Movie: Gladiator
"Love the era and combat!" says Shaikh.
The Meal: A manly 22-ounce bone-in rib eye along with mac 'n' cheese and truffled mashed potatoes. 
The Dessert: Chocolate cake for two. Need to fuel the muscles!
The Drink:A manly cocktail to go with it is our Harvard Old-Fashioned.
Available for dine-in or takeout: carnevor.com, (414) 223-2200 
---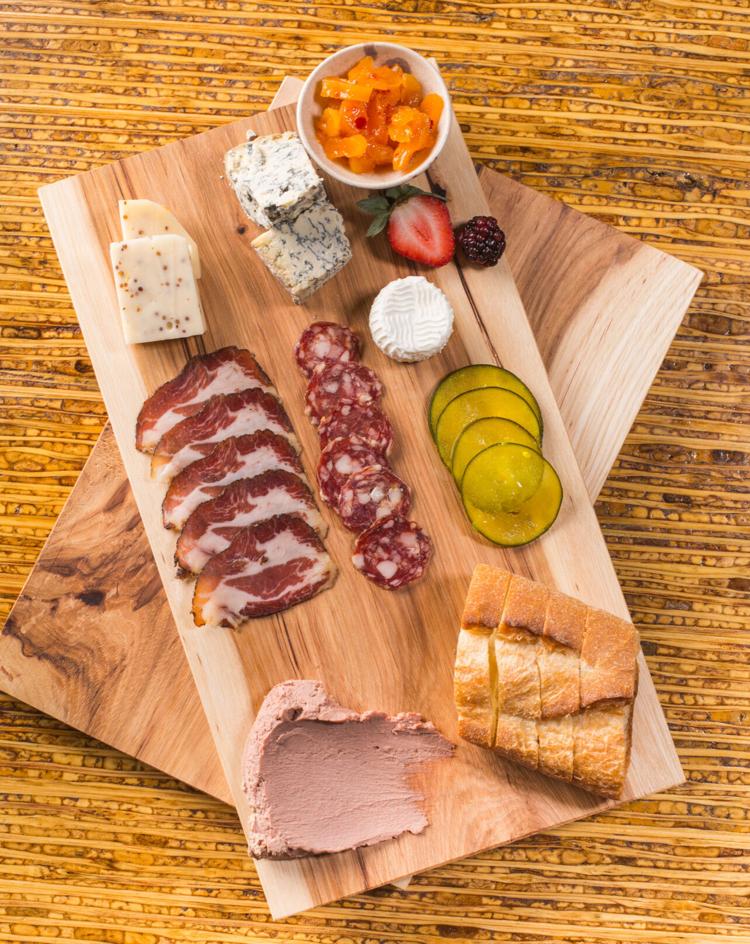 Odd Duck, Milwaukee — Melissa Buchholz and Ross Bachhuber, owners
The Movie: "Scrooged"
"We choose 'Scrooged,' the 1988 underground classic featuring Bill Murray in a modern take on 'A Christmas Carol,' because it is so ridiculously unfunny that it ends up being hilarious." 
Odd Duck's "Scrooged" Meal
The Toast: We would choose any bottle of sparkling wine to honor the end of the movie where Murray's character, Frank Cross — a rich, successful TV executive and terrible human —finally turns a corner and is wildly excited to be alive and overcome with holiday cheer and generosity. He exclaims, 'We're gonna need champagne for 250 people — and send the stuff that you send to me. Don't send the stuff that I send to other people!' We have several options at different price points available for carryout to help you celebrate!
The Meal: We suggest a Cheese & Charcuterie Board to go along with your bubbly, to honor both the Frank of before, a wealthy miser who would gladly throw a decadent appetizer in the garbage before sharing, and Frank at the end of the movie, excited to share the holiday and celebrate with others. 
Carryout: oddduckrestaurant.com, (414) 763-5881
---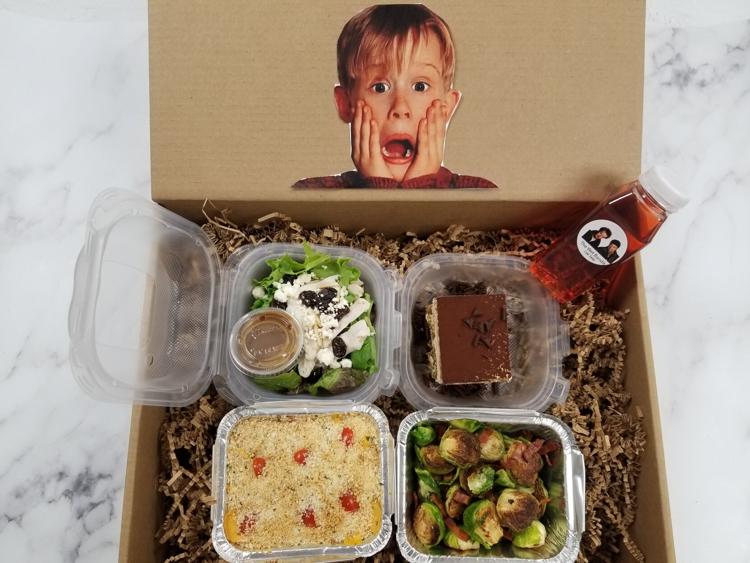 Shully's Cuisine and Events, Thiensville — Jacob Shully, general manager
The Movie: "Home Alone" 
"It's a yearly tradition for the Shully family during the holidays, so we thought we would create some spins on food and classic moments that are featured throughout Kevin McCallister's escapades with the Wet Bandits!" says Shully. "Happy holidays, ya filthy animals!" 
Shully's "Home Alone" Meal:
Starter: "Why the Hell Are You Dressed Like a Chicken" salad (organic mixed greens with grilled chicken and feta accented with dried cherries and toasted almonds served with a side of balsamic vinaigrette)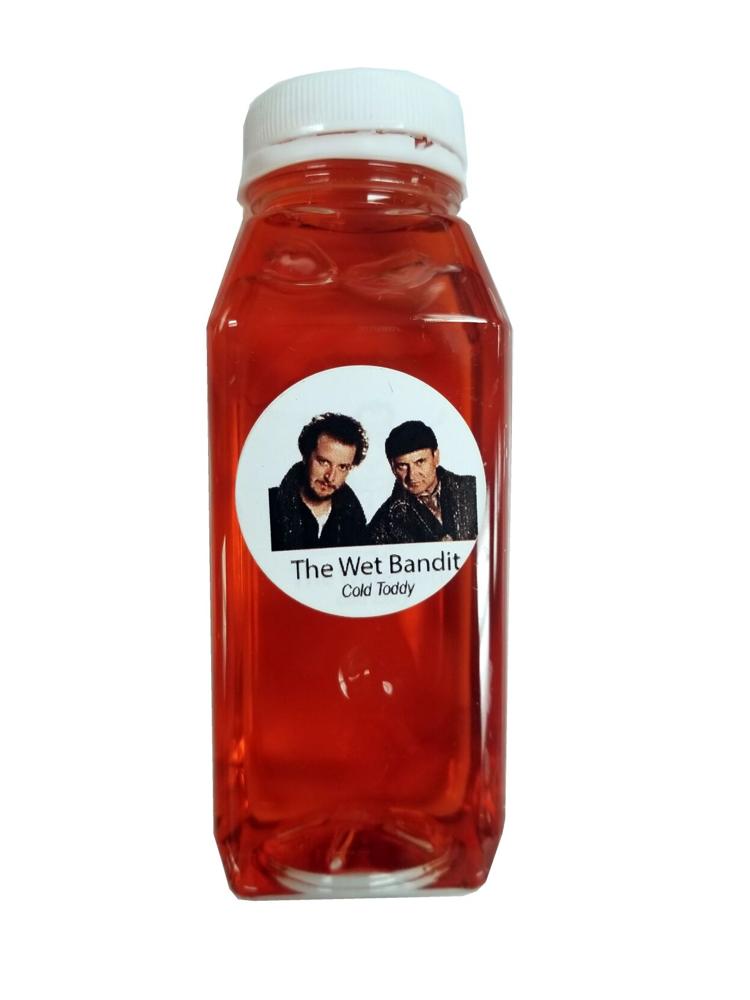 Dinner: "Kevin's Highly Nutritious Macaroni and Cheese Dinner" (baked lobster macaroni and cheese with a panko crust) and "Buzz's Roasted Brussels Sprouts" (maple-roasted Brussels sprouts with bacon. Hopefully they won't make you say 'woof!')
Dessert: "You're What the French Call Tiramisu" (classic tiramisu with espresso-soaked ladyfingers, whipped cream, and rich mascarpone)
For the kids: Uncle "Franks" (mini pigs in a blanket)
Adult Drink: Signature cocktail "The Wet Bandit" (a cold toddy with orange, lemon, cinnamon, ginger, Earl Grey tea, clove, honey, rye whiskey and bitters, served with an orange twist)
Kids' Drink: Pepsi, of course
Meals available in kids and adult sizes, and the meal kit will also contain a code to link to an Amazon rental of "Home Alone." Pickup or delivery available. (262) 242-6633, shullyscuisine.com/online-ordering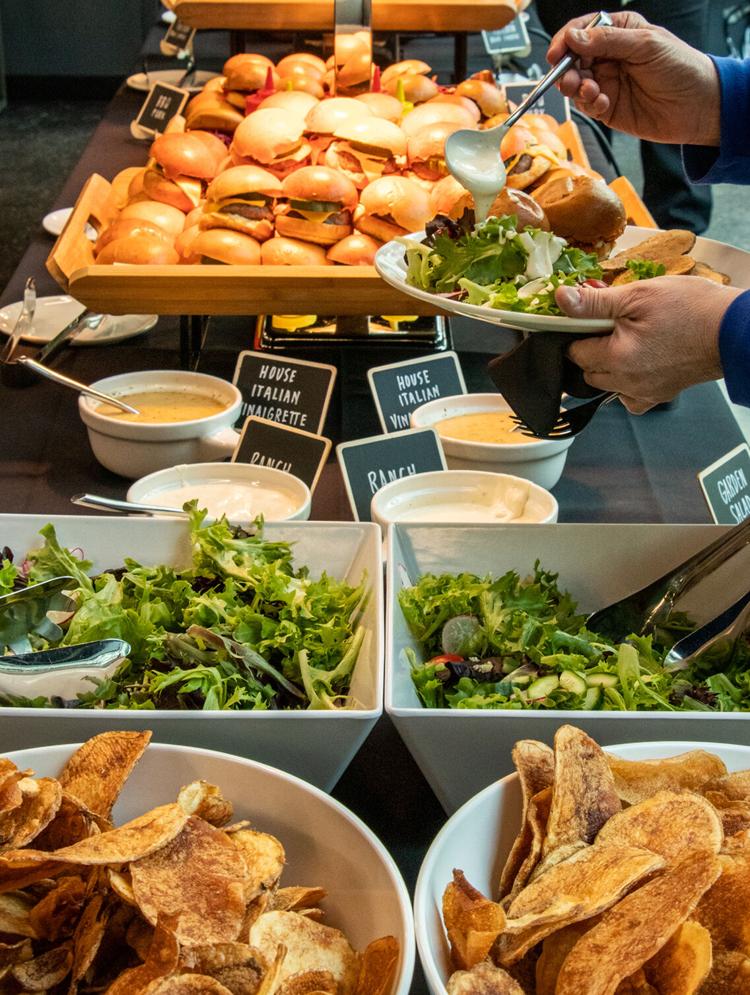 CELEBRATE SAFELY
Street Catering can help make your holiday planning easier this season with customized "Micro Holiday Parties," which can either be held in any cleaned and sanitized F Street venue or dropped off for you to host in your home. Packages include a two-hour holiday party with champagne, drinks, hot appetizers, cookies and games; a wine and appetizer party with six appetizers and three red and three white wines; a Pizza Man party; "Bento and Beers" with a sample of MKE Brewing suds, appetizers and cookies; and a "Holiday Happy Hour" with an array of appetizers and cookies. — DB
fstreethospitality.com/holiday, (414) 988-1554
GIN AND BEAR IT
Sure it pairs perfectly with tonic, but gin's herbal, piney perfection also lends itself to a host of other refreshing winter warmers. Pick up a locally made bottle of this clear winner and treat yourself to these cocktails created by local distillers. — LA
Ross Salchow, Great Lakes Distillery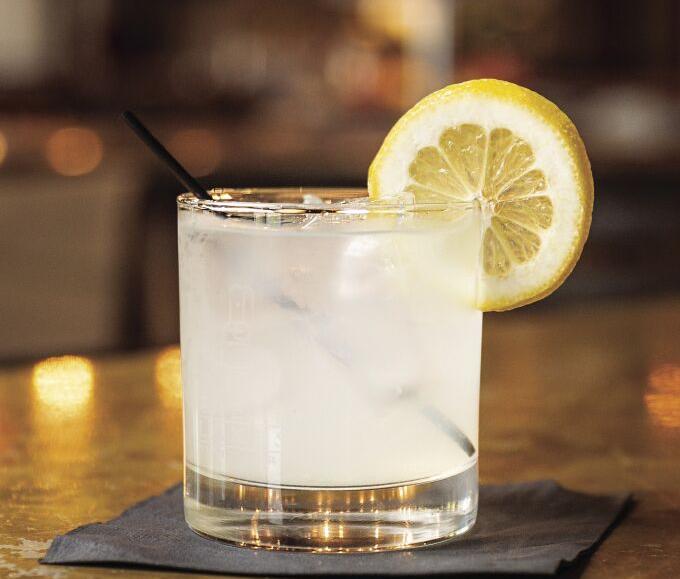 Gin and Rosewater Lemonade
1.5 oz Rehorst Gin
3 dashes of Rosewater
¼ oz Lemon Juice
Fill an Old Fashioned glass with ice and add the ingredients. Top with lemonade and stir, then garnish with lemon wedge or lemon wheel.
---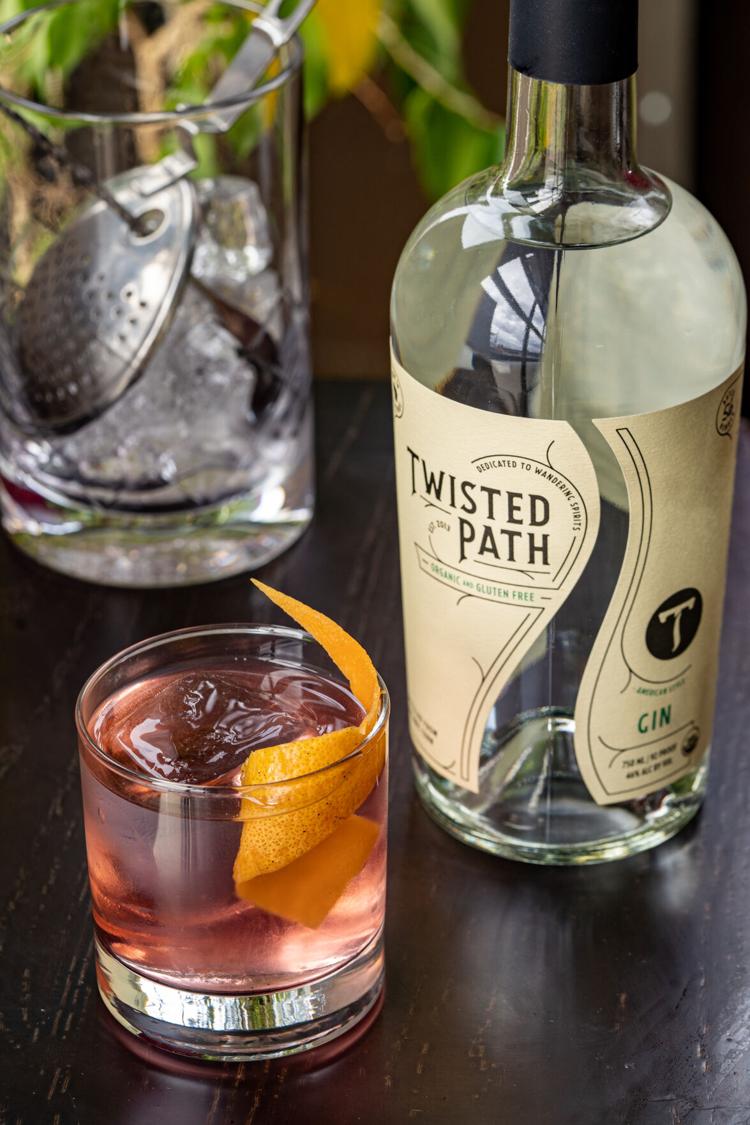 Brian Sammon, Twisted Path Distillery
Gin Old Fashioned
2 oz Twisted Path Gin
.25 oz simple syrup (equal parts sugar and water)
2 dashes of Peychaud's Bitters
Combine all ingredients in mixing glass, add ice, stir. Strain into rocks glass with ice. Garnish with grapefruit zest.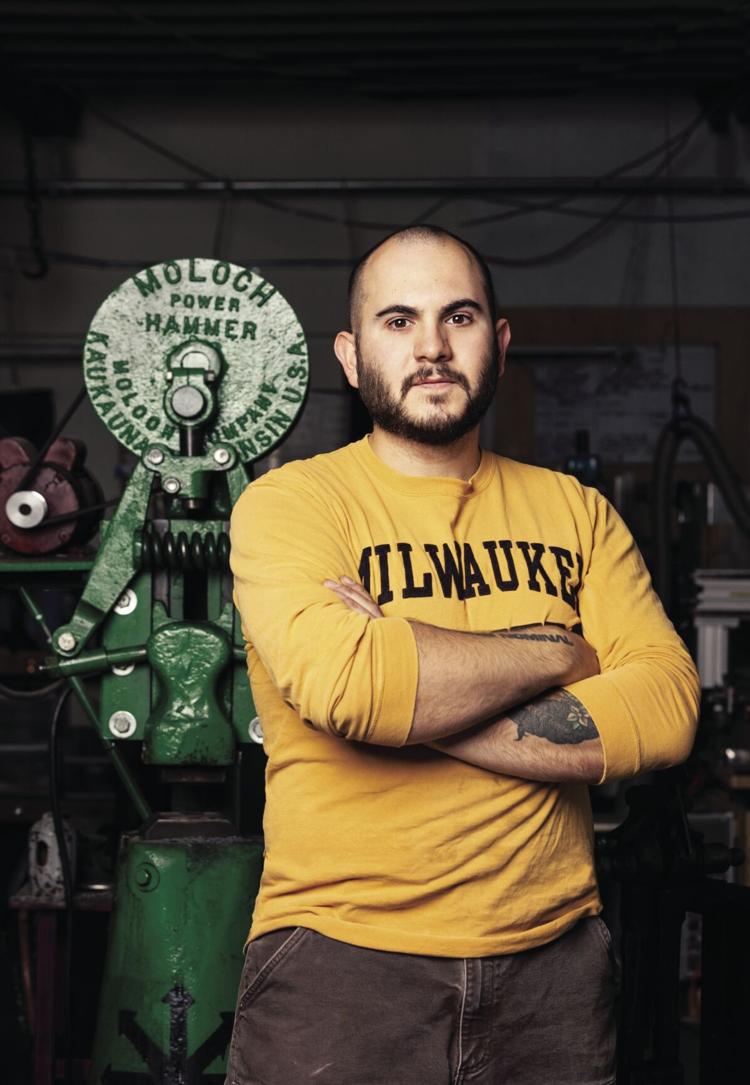 A SLICE OF HEAVEN
Nathan Zimmerman of zimKnives creates beautiful, functional cutlery here in Milwaukee.
Zimmerman pauses and looks around his 1,600-square-foot bladesmithing workspace on Milwaukee's Northeast side. "One of coolest parts of what I do is blending function and aesthetics," he says. "Chefs whip out an awesome knife in kitchen and the rest of the team gathers around to check out the craftsmanship and the feel. And there's a feeling you get — a power, an aura — when you use a nice knife, like you can accomplish anything in the kitchen."
Zimmerman is the one-man show behind zimKnives.com, a website for finding chef-level cutlery and collector knives. While zimKnives caters to all types of blades, cutlery is the bulk of the business. Approximately 80 percent of Zimmerman's work is creating kitchen knives primarily for local professional chefs and home culinary experts, with the other portion catering to fantasy blades and outdoor sport knives.
"I like to make stuff that's used every day," he says. "Kitchen knives have such a draw. It's satisfying to know all my hard work will go to making something functional to be used, beat up, scratched."
Home chefs only need two or three knives in their block at home, Zimmerman says. "Most people want one quality, everyday chef knife to use," he says. "One or two nice knives will do everything you need them to do — even for professional chefs."
Zimmerman combines two schools of knifemaking disciplines to create his utensils: Western/German/European for the blade shapes and handle design, and Eastern or Japanese influences for the blade grinds and cutting power. "I mix Eastern and Western influences a great deal," he explains. "And I've learned what materials are best and last over time." 
It also helps that Zimmerman has been cooking his entire life. 
"You learn so much through use," he says. "You get to know the better shapes and what feels comfortable. I apply that into creating the geometry of knife edge, and how to make it comfortable in your hand."
Zimmerman works with customers looking to purchase one of his knives to determine what style would work best for them. "The big part is educating people on shapes, styles, blade grinds and other details, and guiding people toward what makes sense," he says.  For most, that would be an eight-inch chef knife (some pro chefs prefer a bigger 10-inch version). 
"It depends on the type of knife you're used to handling — the feel, the grip, the weight," he says. "It's a very personal thing — some people, chefs especially, get used to working with a certain size and handle and build muscle memory around it."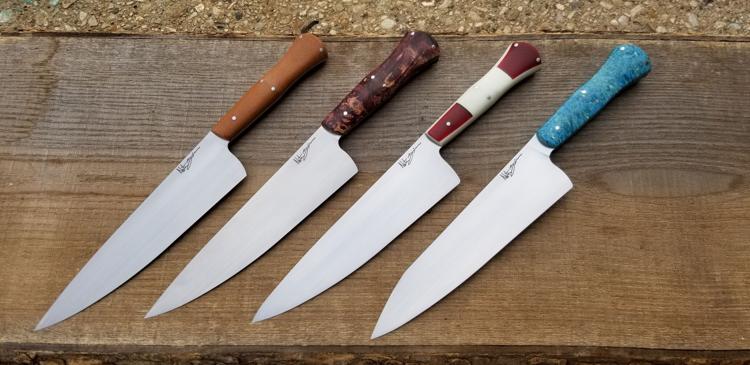 If you're interested in one of Zimmerman's knives, reach out now: he's so backed up with orders, it could take six months to a year for creation and delivery. "I'm forever a student of this," Zimmerman reflects. "I learn new techniques every week and incorporate as much as possible for better cutting, longer-lasting cutlery."  zimknives.com — DB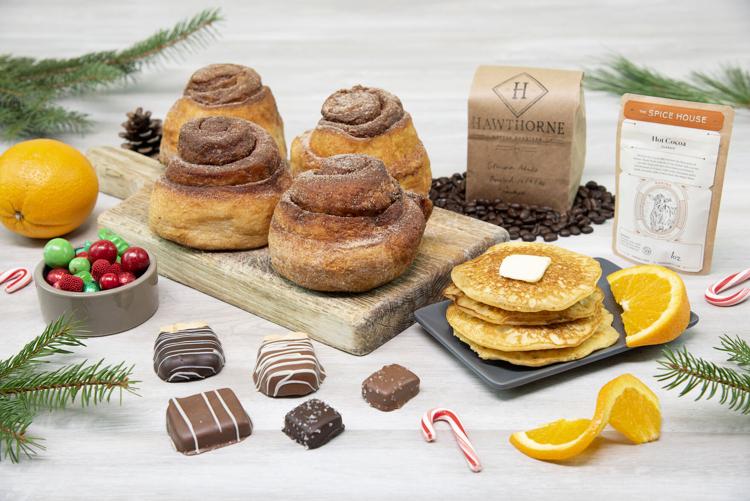 MILWAUKEE IN THE MAIL
Want to show off some tastes of the town to far-flung friends and family? Milwaukee Food Tours offers a few delectable gift boxes featuring samples of Milwaukee's finest, including toffee from Niemann's Candies and samples from Heavenly Roasted Nuts in the "12 Days of Milwaukee" gift box, and buns from Simma's Bakery and hot chocolate from The Spice House in "The Family Breakfast Box." 
"With each of our gift boxes, we have looked at selecting food producers with a tie to our community and a compelling story that recipients might not know about," says Milwaukee Food Tours Founder Theresa Nemetz. "We love telling the story of Milwaukee entrepreneurs, and our Christmas gift boxes allow us to continue telling that story even when we cannot lead tours as often during the pandemic." — DB
milwaukeefoodtours.com/christmas-tours, (414) 255-0534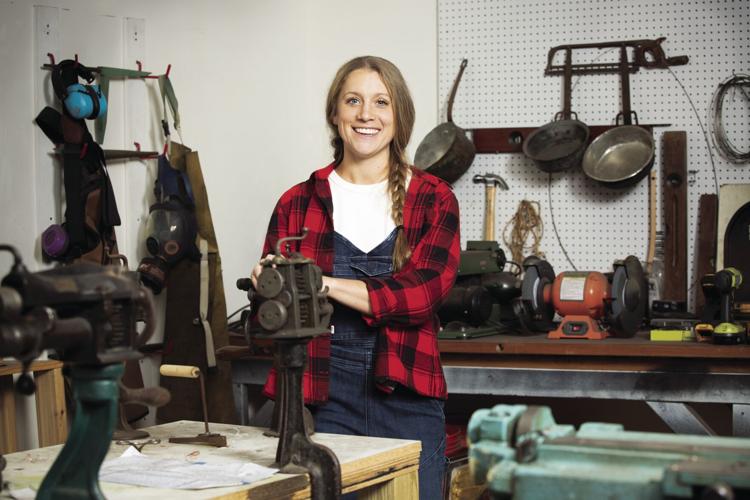 SARA SMITHS
Enter Sara Dahmen's pretty Port Washington home and you are instantly a friend. 
Charming, forthright and fiercely inquisitive, the married mom of three is a veritable poster girl for the power of can-do thinking. And with a workshop full of antique tools.
A few years back, the former wedding planner parlayed that innate curiosity and a cheerful obsession with research into a side gig as a successful historical novelist. As she crafted female protagonists who were the much-preferred pragmatic over plucky, a new enterprise took shape.
"I write mostly about women who are everyday women in the 1800s," Dahmen says. "I don't like novels where it's like, 'She's the quirky one who's going to break out from society because she's different and unique!' I feel that's 99 percent of novels. What about the people who existed within the structures of their society? They don't deviate — their issues have to be solved and managed within their own head, without them breaking out of society rules."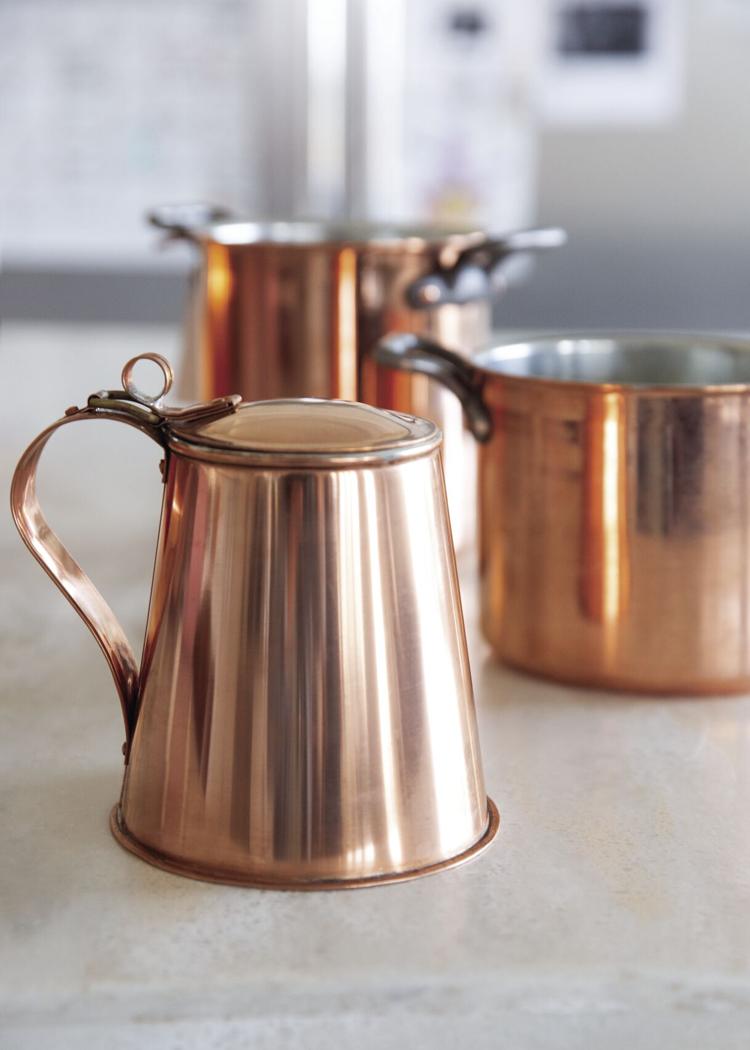 And, for most women of the time, breaking out of their kitchens. "You couldn't go off gallivanting. You'd set the house on fire, 'cause you left the stove," Dahmen says. "Their world was their kitchen. So what do they have in their kitchen?"
The answer — handsome, near-indestructible, handcrafted cookware — sparked Dahmen's entrepreneurial spirit. "I thought I could market my books and my cookware line, and it would all just mingle together and it would be beautiful and fun!" she chuckles. "How hard can it be? Really hard!"
Dahmen initially planned to outsource that cookware, but a dab more research about the authentic product she wanted led her just down the road to West Bend master tinsmith Bob Bartelme. Bartelme helped Dahmen learn, and then advance, her own smithing skills, and House Copper & Cookware
was born.
As she launched the business, Dahmen discovered her customers embrace a shared philosophy.
"It's people who care about craftsman-made, people who care about 'Is it safe? Can you trace everything it's made out of?'" she explains. "If you care about where your chicken was raised, if your beef was grass-fed or if your produce was from the farmer up the road who doesn't use pesticides, I feel the continuation of our food conversation should be, 'What are you cooking on? Who made it? What exactly is it made from? Why does it work the way it does? I can tell you exactly where my tin comes from. I can tell you the mines that they get their raw material from. I know where my copper comes from. It's all based in the U.S. — and it's all family." 
Dahmen also notes copper's antimicrobial properties, and its renewability. "You need a fraction of the heat to do the same amount of work that a stainless steel pot does, 'cause copper is 25 times more conductive than stainless," she says. "It can be retinned for hundreds of years. It's repairable 99.999 percent of the time.
"It's very organic," Dahmen says, looking around her workshop, of both her product and the evolution of her career. "It's the power of yes. If you say yes enough times, or in the right times — even if you have no idea what you're doing, even if you're scared — you're going to end up better off. Or in a really dirty place like this!" — LA
A TOAST! 
Whether you're clinking glasses to the holidays, the start of a new year or just making it through your day, let these sparkling choices from local wine bar owners fill you with "Cheers!" — LA
Sarah Nelson, co-owner, Ruby Tap
Laurent-Perrier Brut
"This champagne is made of 50 percent Chardonnay, 35 percent Pinot Noir and 15 percent Pinot Meunier and is crisp, refreshing, and elegant with fine bubbles, a burst of citrus, spice and toast," says Nelson.
Jordan Burich, co-owner/operator, Voyager, Bay View
Tenuta di Tavignano "La Birba" Verdicchio 2018 (Le Marche, Italy)
"We lovingly refer to this one as 'Pink Crack,' because it's really hard to not open a second or third bottle of this Verdicchio," Burich says. "There are notes of wet grassy fields, white flowers and young strawberries. It's like getting to relive summer again as the darkness closes in."
Phil Bilodeau, proprietor, Thief Wine Shop & Bar, Milwaukee
Chateau Langlois NV Brut Rosé (Cremant de Loire, France)
"This beautiful sparkler, made in the traditional method from a blend of Cabernet Franc and Pinot Noir, is crisp, dry and minerally with lovely notes of red berry fruit, violets and wild strawberries," says Bilodeau. "It's great for a toast, but it's also exceptionally versatile and food friendly."
---
Tom Schissler, general manager and certified sommelier, Balzac
Onward 2017 Péillant Natural Sparkling Malvasia Bianca. (Suisan Valley, Calif.)
Schissler's choice is floral and fruity but refreshingly dry, with delicate bubbles. This skin fermented wine stays true to an authentic Pétillant Naturel style and is a pure expression of sparkling wine. balzacwinebar.com  MKE