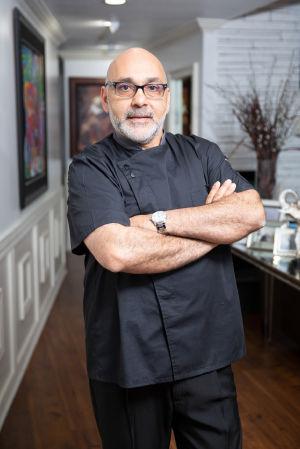 My friends, as you are well aware, we have a wealth of ingredients available to us 12 months out of the year. Because of that, we do not always think of cooking and eating based on what is regionally in season. But a truly great way to eat healthier and more nutritious food is by designing your recipes according to the seasons.
Remember: ingredients often travel many miles before they get to you and me. But out-of-season ingredients travel even further, and, for that reason, they are picked unripe, impacting their flavor.
Spring is around the corner and many spring ingredients such as asparagus and artichokes will soon be available to us. When asparagus is out of season here in the Midwest, China is its largest exporter. So instead of Michigan or California asparagus, or the crop you grow in your garden or buy at the farmers market, you are eating Chinese asparagus that has literally traveled thousands of miles. You also pay more while receiving a lesser quality ingredient.
The best way to focus on eating seasonally is having a seasonal ingredients chart — which is readily available online — at your disposal so you know what is coming into season when. This way of cooking and eating also complements the body, since our biological clock reacts to temperatures and the seasons.
With more of us cooking at home than ever right now because of social distancing, I am offering you an asparagus recipe — because this ingredient is a magical one. Not only does it taste great, but it is great for you. For more downloadable recipes to make your home kitchen a great escape, visit cheffeker.com/recipes.
To your good health, my friends.
Chef Feker's Asparagus Risotto
Serves 4
INGREDIENTS
1 pound fresh asparagus, trimmed and cut into 2-inch lengths
5 cups organic chicken broth
2 tablespoons extra virgin olive oil
1/2 cup chopped onion
2 cloves of garlic pressed
1 cup arborio rice
1/2 cup dry white wine (Pinot Grigio works great)
6 tablespoons (3/4 stick) butter
3/4 cup freshly grated Parmesan cheese
Sea salt & pepper
PREPARATION
Bring chicken broth to simmer in small saucepan. Reduce heat to low, but keep broth hot.
Heat olive oil and 2 tablespoon of butter over medium heat in a heavy-bottomed, 12-inch sauté pan. Add chopped onion and pressed garlic and sauté until translucent, about 3 minutes.
Add rice and sauté for another 3 minutes.
Add dry white wine to deglaze the pan and cook until liquid evaporates.
Start adding broth 8 ounces (one cup) at a time, letting the liquid absorb before adding more. After the second addition, add asparagus pieces and cook until liquid has evaporated. Add another 4 ounces of broth and the asparagus tips, continuing to add broth 4 ounces at a time until rice has cooked to a creamy consistency.
Remove from heat, add the remaining 4 tablespoons of butter and stir until incorporated.
Stir in grated Parmesan cheese. Season risotto to taste with salt and pepper to your taste and enjoy.
Serve with a glass of sauvignon blanc. MKE