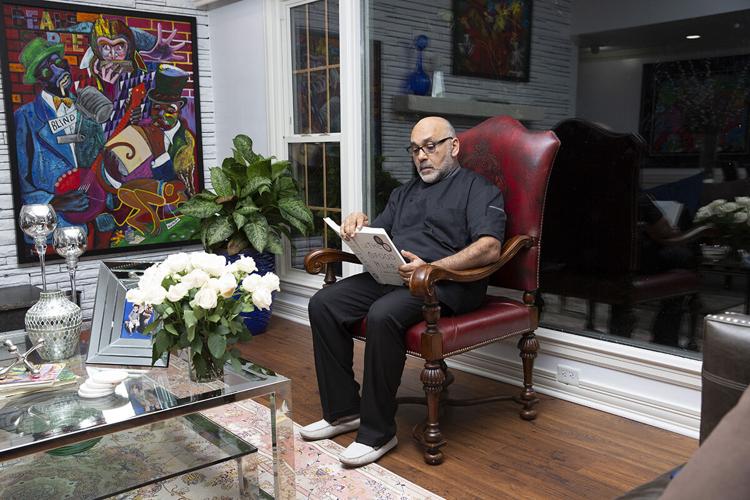 My dear flavor seekers, I pray that you are all staying safe and healthy.
This month, I want to talk to you about how the coronavirus has affected the business of food, and me personally as a father, a husband and a man.
In this great country, one that many sometimes take for granted, we are rarely forced to do something — especially as an entire nation. And if you really think about it, even in these unprecedented times we are only being asked, not forced, to do what is right for our own health and the health of our families and community members.
At the start of the coronavirus epidemic, I was mainly concerned about the well-being of my team and the survival of my restaurants. I am blessed to employ more than 60 team members who work at IL MITO, Zesti, 2Mesa and the newly opened Americas, and many depend on tips to support themselves and their families. I also have to consider how I can help take care of the purveyors that provide the daily needs of a restaurant.
As with other chefs and restaurateurs in our great region, the majority of my business is sit-down dining in the brick-and-mortar spaces that I call my stage, and the to-go portion of our business is really a secondary source of revenue to share our flavors with you when you prefer to dine at home. Until the pandemic passes, we have no revenue from sit-down dining, no bar and beverage income, no catering income, no wine or beer tastings. I cannot host private events at my chef counter, teach my culinary classes or participate in the many things that I do to uplift the community.
This left me with two choices. One was to lose myself to the stress of the what-ifs and the unknowns. The other: to let go and let God guide me in this unknown journey. I chose the latter and decided that I am, as they say, "Too blessed to be stressed."  
And one night, after dinner and watching a movie with Maricela and the kids, I was sitting alone at the kitchen counter and the light blub truly went on: This is not the time to wish for a return to my everyday routine. I am being challenged to learn something new, and being pushed to do what really matters. To focus on faith, family, friends and the beauty of having enough food in my pantry and making meals here at home. So I am taking this time to connect with my God. I am taking this time to wipe out any distance that I may have created between my beautiful children and my loving wife. I am checking on friends, cooking for my family daily, and loving getting back to the table and breaking bread together. And I hope that you, too, will join me in this journey that we have been directed to travel.
But if you and your family are celebrating a milestone, or just in need of a take-out treat to lift your spirits as we stay safely in our homes, it's a great time to support your favorite local places' to-go efforts, so we can continue to support our workers, and welcome you again when the pandemic passes. My own team would be happy to pamper you at ilmitotogo.com, zestitogo.com, 2mesatogo.com and americastogo.com.
Blessing my friends. Like anything else in life, this too shall pass. MKE