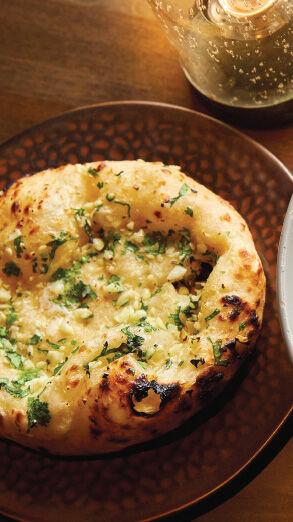 Milwaukee — known for its fish fries, cheese curds and pretzels — is home to a growing, diverse culinary scene. Eclectic food offerings downtown and in the surrounding suburbs offer foodies and families alike the opportunity to try foods outside of their usual palette, with options some might even consider exotic.
Perhaps the best part of trying something outside of the box, local foodie April Ellery says, is what it can teach us about the culture from which it originates.
"You want it to fill your belly and your soul," Ellery says. "You want to know the stories and history behind that food."
The increased public interest in diverse cuisines can be attributed to a renewed focus on the stories behind food, she says — those told by celebrities like Andrew Zimmern and the late Anthony Bourdain.
Shows like those featuring Zimmern and Bourdain focus on cultural traditions tied to food. "Bizarre Foods with Andrew Zimmern," which featured Zimmern traveling across the world to learn about and try exotic foods, and "Anthony Bourdain: Parts Unknown," which explored foods and cultures in lesser-known locations, revealed the unknown stories behind the food.
In showing how food is made and highlighting the people that make it, Ellery says, programs like these have changed people's relationships with food and have made them more open-minded. People may not have tried something new that didn't come across their plate growing up; now people seem to be more interested in trying dishes outside of their comfort zone, she explains. Beyond new eateries, the emergence of local food trucks and carry-out restaurants has also provided a way to bring new tastes to the community. If you're feeling adventurous and looking to try more unique, exotic cuisines around the city, check out some of these local establishments.
---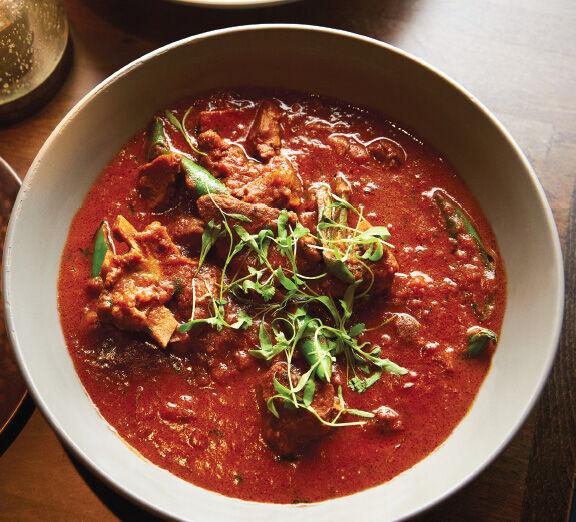 GOAT
Saffron MKE (downtown Milwaukee): This contemporary fine dining Indian restaurant on Water Street offers a collection of savory Indian dishes including goat mirch masala, served with hot peppers and ginger.
La Merenda (downtown Milwaukee): La Merenda is a well-established shared-plates restaurant downtown that incorporates cuisines from around the world. Moroccan braised goat is among its eclectic choices, and it's served with couscous, dates, harissa, and cilantro yogurt.
---
SHARK
St. Paul Fish Co. (Mequon): While selections from the sea can be found at both the Public Market and Mequon location, the Mequon location's starter menu features shark bites, marinated and served on a skewer with a warm butter sauce.
---
EEL
Screaming Tuna (downtown Milwaukee): Like many local sushi restaurants, Screaming Tuna carries an eel roll on its menu. Saltwater eel is rolled with avocado in nori and sushi rice.
---
OXTAIL
Mader's (downtown Milwaukee): Milwaukee's historic family-owned German restaurant was founded 120 years ago and continues to offer a variety of authentic German dishes. Among them is a hearty soup with braised oxtails in a beef broth.
---
COW HEAD, COW TONGUE
El Taco Feliz (Butler): Food trucks are another source of authentic cuisines, and El Taco Feliz is no exception. This taco truck on Hampton Avenue in Butler serves lengua (cow tongue) and cabeza (cow head) tacos (alongside other beef and chicken options).
---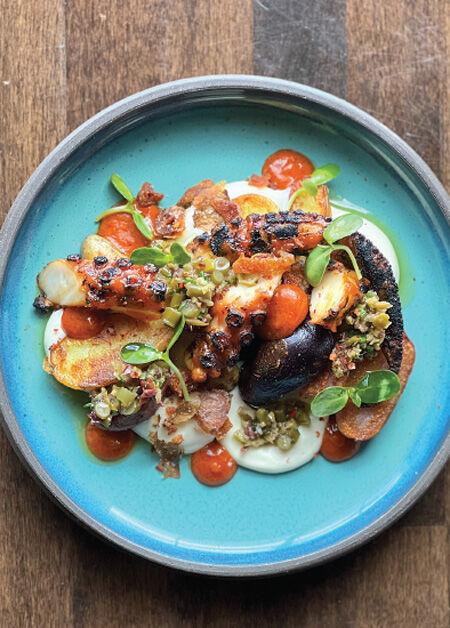 OCTOPUS
The Diplomat (downtown Milwaukee): Owned by Dane Baldwin, 2022 winner of the James Beard Award for Best Chef in the Midwest, The Diplomat serves octopus with an olive romesco, pimento, pine nut gremolata, and navel orange. Make sure to check the menu before visiting, though, as it changes seasonally.
I.D. (Delafield): Among the options at this shared-plate restaurant are seafood such as scallops, mussels, salmon and octopus. The Peruvian grilled octopus is served with potatoes and a garlic scape tapenade. Tofte's Table (Waukesha): Along the Fox River in Waukesha, Tofte's Table offers upscale dining in Milwaukee's western suburbs. The grilled octopus (a gluten-free dish) is served with greens, crusty bread and a lemon mustard vinaigrette.
---
On the Small Side
FOIE GRAS (featured on the cover)
Sanford (downtown Milwaukee): Sanford, an upscale restaurant exploring food traditions from around the world, offers foie gras served with apple, fennel, a walnut purée and absinthe honey. The menu can change seasonally, so check online before visiting.
---
CHICKEN LIVER
Bavette La Boucherie (downtown Milwaukee): Bavette began as a butcher shop and grew into a full-service farm to- table restaurant with locally-sourced ingredients. Its menu features chicken liver mousse crostini with pepper jelly, preserved orange and pickled fennel.
---
FROG LEGS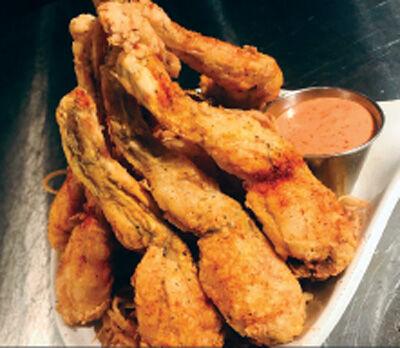 Crawdaddys (West Allis): With cajun to creole to comfort food, eating at Crawdaddy's feels like dining on Bourbon street. Among its appetizers, Crawdaddy's offers a half-pound of fried frog legs with shoestring onions as a side. If you're in the mood to try another new taste from the south, add on the fried alligator bites.
---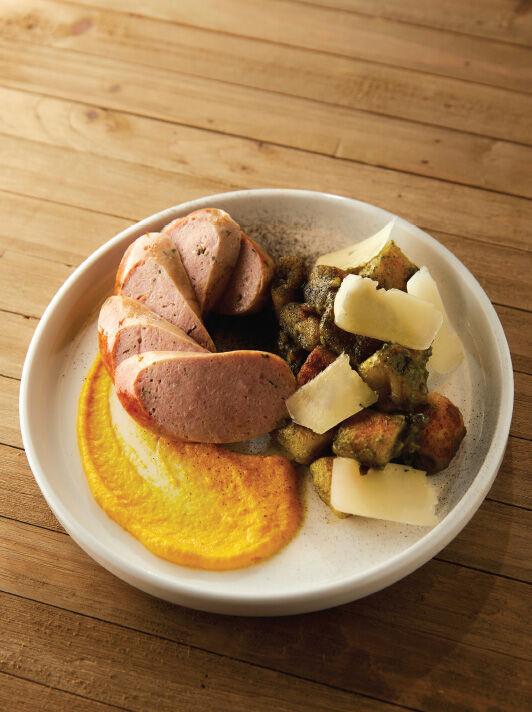 RABBIT
Morel (downtown Milwaukee): Morel (named after the unique wild mushroom) supports Wisconsin farmers by sourcing as much as it can locally. One of its main dishes features rabbit ragout — a pasta with rabbit, pappardelle and woodyear mushrooms in a chili sauce.
Odd Duck (Bay View): Down the road from Morel, Odd Duck serves small plate dishes inspired by cuisines from around the world, locally sourced. While its menu can also change seasonally, it has offered a rabbit sausage and gnocchi dish. (Its menu has also featured quail.)
The MKE Connection.
April Ellery and her husband appeared in a 2020 episode of Andrew Zimmern's "What's Eating America?" which was filmed in Milwaukee. In the episode on sustainable fishing, Zimmern took a look at the Wisconsin fish fry — a staple of Wisconsin's dining culture — and examined the bigger related environmental issues like what it's doing to our waters. Ellery and her husband chatted with Zimmern outside of Lakefront Brewery about their choice of fish and the tradition of the fish fry.