Amanda Dixon, chef/owner, Lazy Susan MKE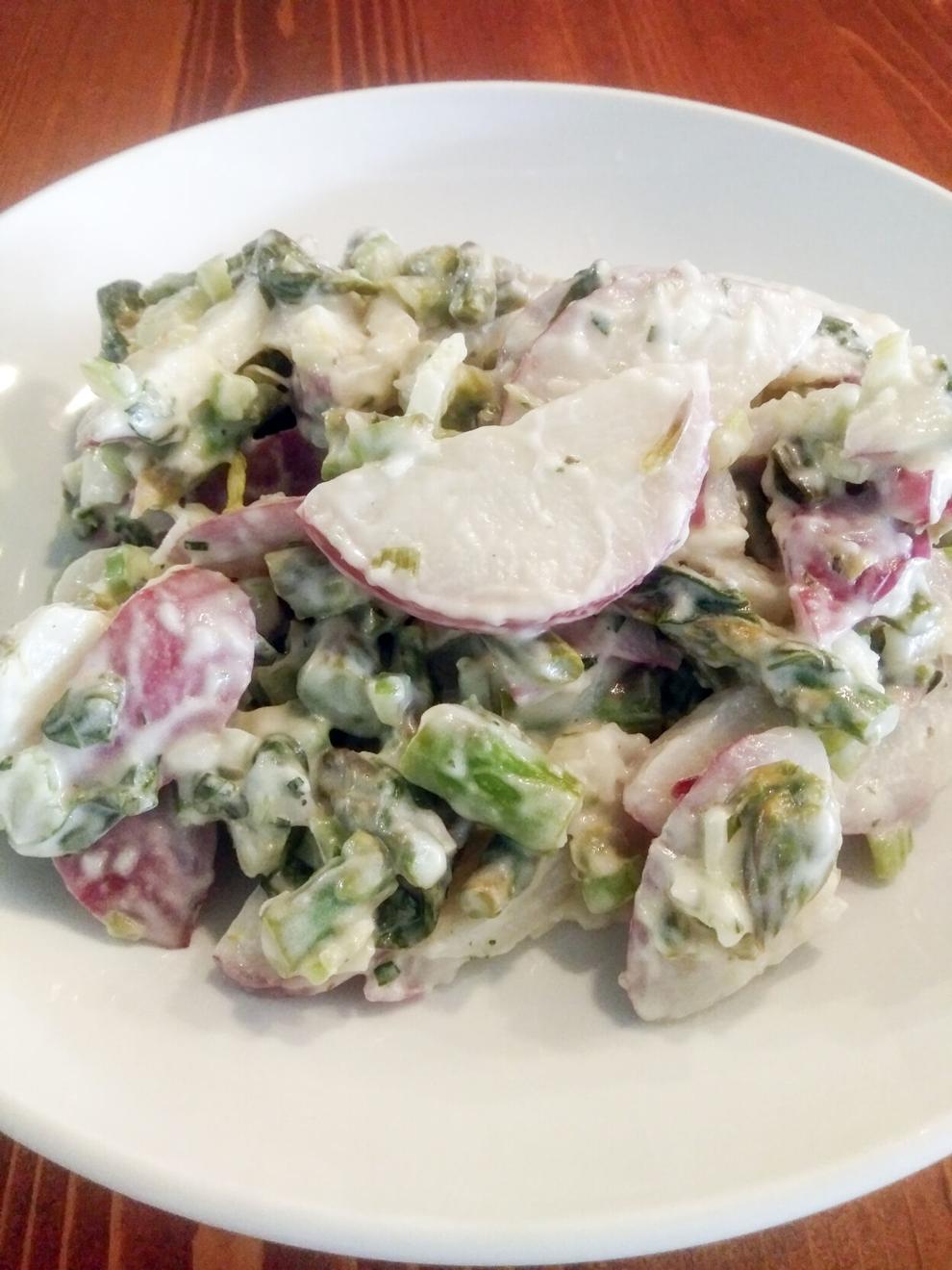 Ramp Asparagus Potato Salad
"We make our own ramp vinegar by using the ramp stems (the pink part) chopping and letting them steep about six months in white vinegar."
Ingredients: 
2 bunches asparagus (blanched and chilled, cut into 1 inch pieces)
3 pounds red potatoes, sliced
½  pound ramps, leaves separated from bulb and stem and julienned
Ramp salt (we make our own by drying leaves, then putting them in salt and letting them sit for about three to five months)
Ramp vinegar
2 cups or so mayonnaise
Fresh tarragon (about ¼ cup, chopped)
Instructions: Cook potatoes in salted water until tender, cool and set aside. Meanwhile, saute ramp leaves and set aside to cool. Saute bulbs and stems, also set aside to cool.
In a large bowl, toss all cooled items together with mayo, about 2 tablespoons of ramp vinegar, and season with ramp salt. Chill well before serving.
---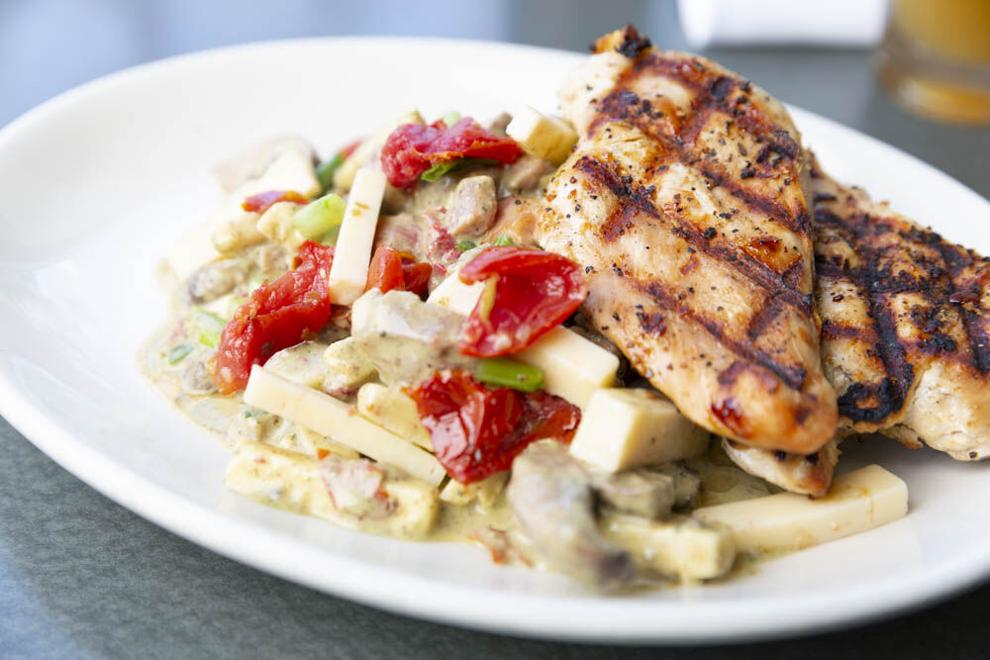 Dan Taylor, co-owner, Taylor's People's Park 
Grilled Chicken Salad with Basil-Parmesan Mayonnaise
"Be sure you have a really good batch of margaritas ready to go! I like to put a little piece of chipotle pepper in my tequila before making the margarita. It adds a nice smoky flavor — but you have to be careful because a little chipotle pepper goes a very long way!"
Ingredients: 
4 grilled boneless and skinless half chicken breasts julienned (I marinate mine in plain greek yogurt for a few hours before and wipe off the yogurt before grilling.)
8 ounces prosciutto cut julienne
5 ounces Gruyere cheese cut julienne
8 sun-dried tomatoes in oil, drained and chopped into bite-size bits
6 scallions, white and green parts julienned
8 ounces sliced mushrooms (don't slice too thin!)
½ cup good quality extra-virgin olive oil
5 tablespoon fresh lemon juice
2 egg yolks
⅓ cup fresh grated Parmesan cheese
3 tablespoon fresh chopped basil leaves
2 teaspoon grainy Dijon mustard
1 cup canola oil
Salt to taste and freshly ground pepper
Instructions: Put together the prosciutto, Gruyere cheese, tomatoes, scallions and mushrooms in a large bowl. Toss with 2 tablespoons olive oil and 2 tablespoons of lemon juice. Store in a piece of  Tupperware.
In a blender on slowest speed mix the egg yolks, Parmesan, basil, mustard and remaining lemon juice. Slowly add the 1/2 cup olive oil, then canola, then salt to flavor. Creates a beautiful homemade mayonnaise! Put this in a piece of  Tupperware for later use. When the grilled chicken breasts are ready, add the mayo to the chicken and add the cheese and veggie mixture and toss along with some freshly ground pepper.
---
Chef John Korycki, Executive Chef, Harbor House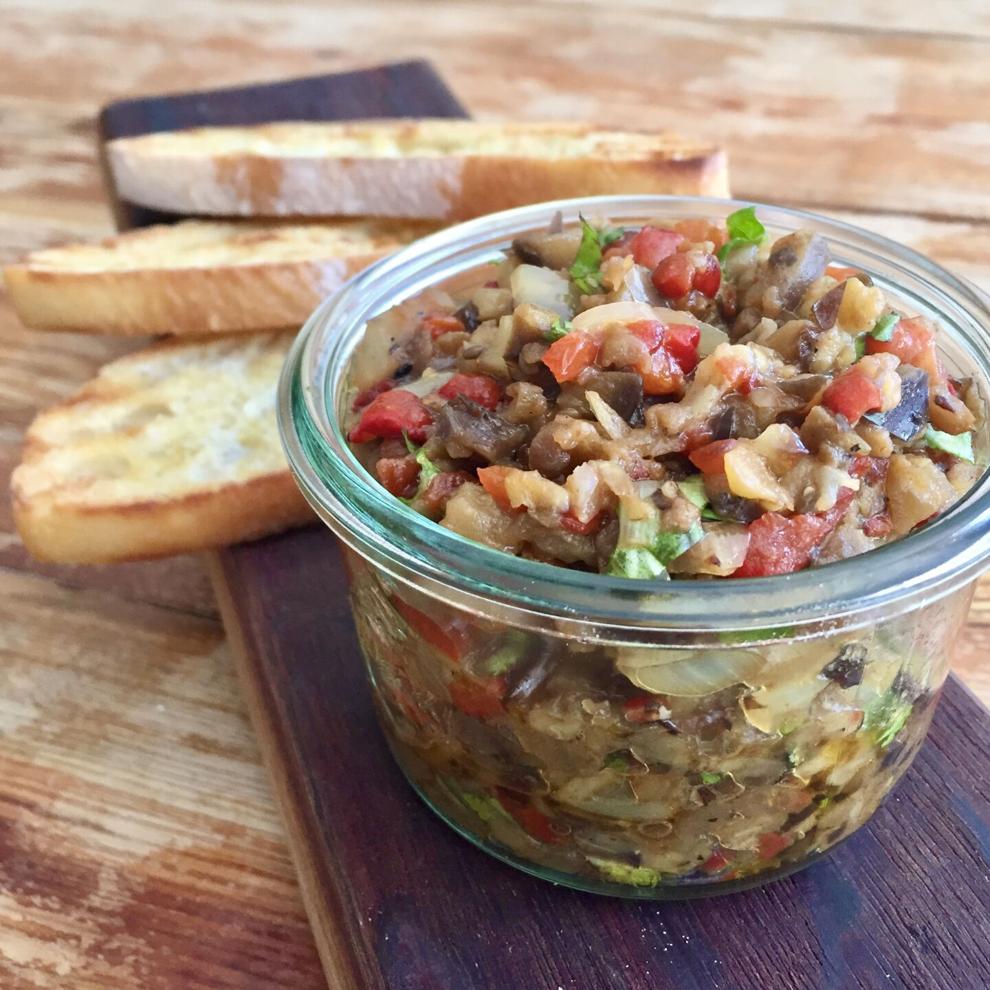 Grilled Eggplant + Red Pepper Bruschetta
"This is one of our favorite ways of enjoying eggplant. I have turned those 'I don't do eggplant' people into 'Hey, this is really good' eggplant people." 
Ingredients
Bruschetta
2 small Japanese eggplant
1 large red bell pepper
1 small sweet onion – red or Vidalia
Rosemary salt (see recipe below)
¼ cup fresh basil, chopped
3 tablespoon extra-virgin olive oil, (plus more as needed for drizzling)
1 loaf ciabatta bread or hearty country bread, sliced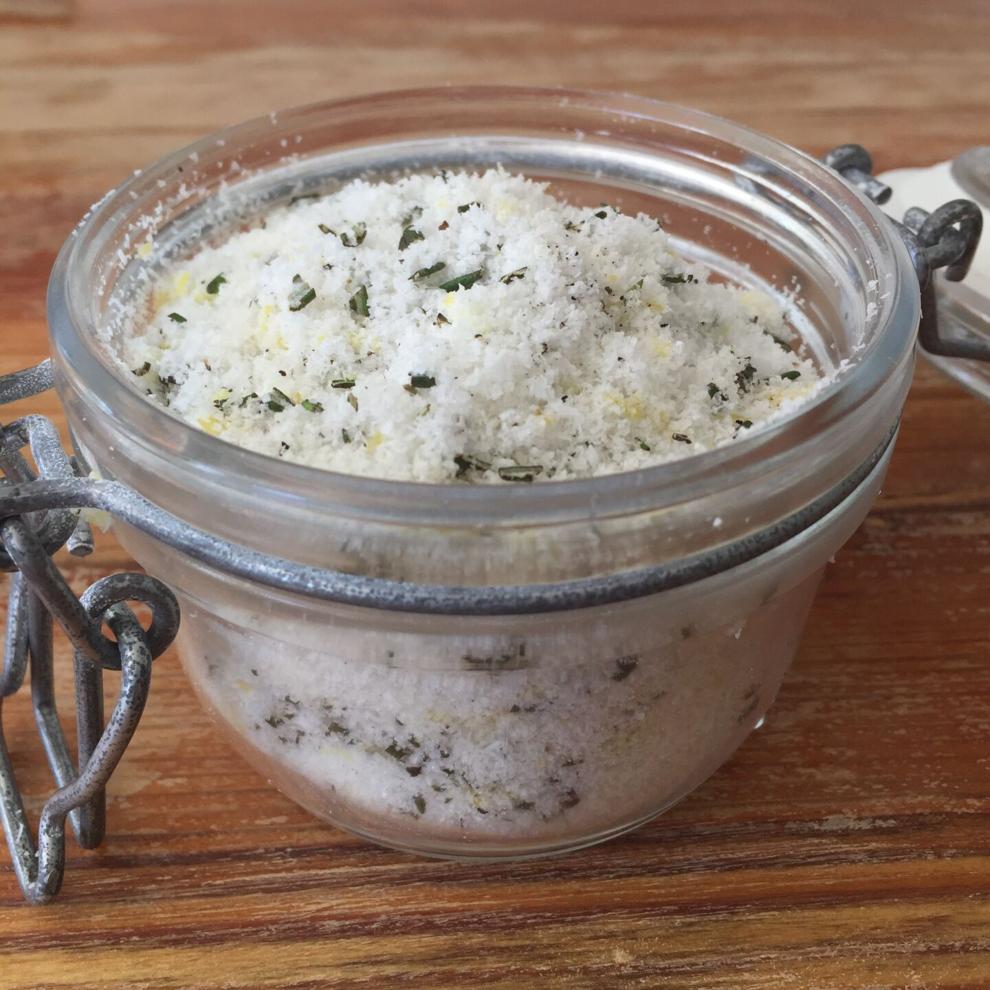 Rosemary Salt
Ingredients:
½ ouce fresh rosemary, about two to three sprigs
1 lemon zested
½ cup course kosher salt
1 teaspoon black pepper, freshly cracked
Remove leaves of fresh rosemary from their sprigs onto a cutting board. Roughly chop the rosemary. Add finely grated zest of one lemon, kosher salt and freshly cracked black pepper. Finely chop all ingredients together, infusing the flavors of the fresh rosemary and lemon and their aromatics into the salt. Use salt as a seasoning on grilled vegetables, grilled or roasted meats or poultry. Salt can be stored indefinitely in a sealed container in a cool, dark cupboard.
Instructions: Cut Japanese eggplant in half lengthwise. Cut red pepper in half lengthwise, remove core and seeds, and cut into 1-inch wide strips. Peel onion and slice into half-inch thick rounds. Lightly drizzle olive oil over vegetables and season with rosemary salt. Grill vegetables, turning them to char evenly and cook through. Remove vegetables from grill and let cool. Once cool, roughly chop all the vegetables. In a bowl, stir together the vegetables with the basil and olive oil. Adjust seasoning with salt as needed. Set aside. Make the bruschetta by lightly drizzling ciabatta slices with olive oil and grilling each slice of bread, charring both sides.
To serve, top bruschetta with eggplant mixture and drizzle additional olive oil as desired. Serve immediately and enjoy!
---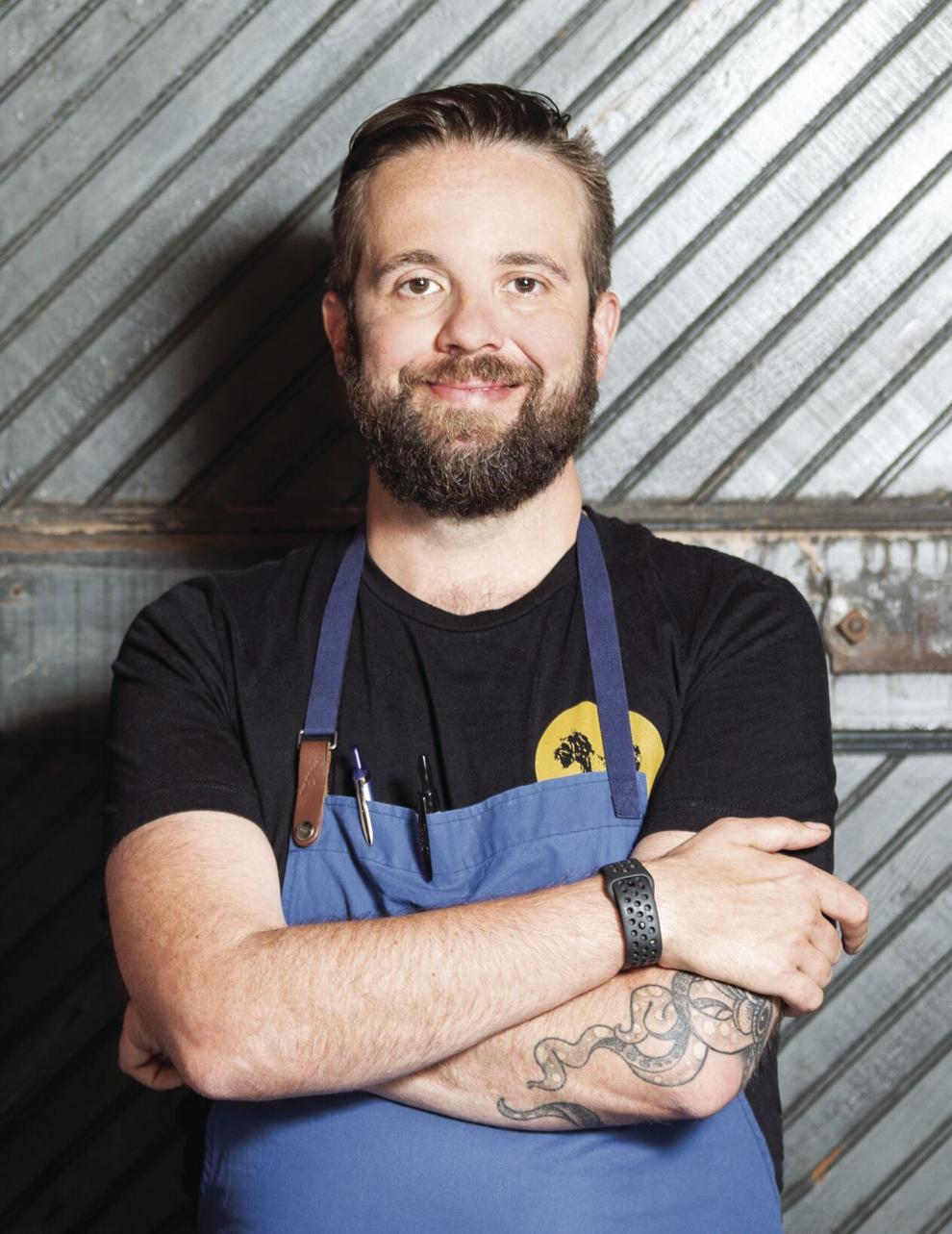 Dan Jacobs, chef and co-owner,DanDan, Fauntleroy and EsterEv
Grandma's Potato Salad
"I'm a side guy. If it's a more casual affair, I love to bring a great potato salad; it always satisfies the crowd. If I'm going to fancy it up, I like to grill the freshest vegetable in season (asparagus, eggplant, peppers) and create a pasta salad with a ramp pesto, mozzarella and the grilled veg."
Ingredients:
3 pounds of potatoes
2 hard boiled eggs
½ cup finely chopped celery
¼ cup finely chopped scallions
2 tablespoons of chopped green olives
1 tablespoon of Lawry's seasoning salt (or your favorite)
3 tablespoons of chopped dill and parsley
½ cup of mayo
½ cup of sour cream
2 teaspoons of Worcestershire sauce
1 teaspoon garlic powder
1 teaspoon of Frank's RedHot
1 teaspoons of black pepper
Salt to taste 
Top with Hungarian paprika 
Instructions: Dice potatoes ½ inch thick and cook potatoes in salted water until tender, about 20-30 minutes. Coarsely chop hard boiled eggs. When potatoes are cooked, mix all ingredients together in a mixing bowl and sprinkle a generous amount of Hungarian paprika over top.
---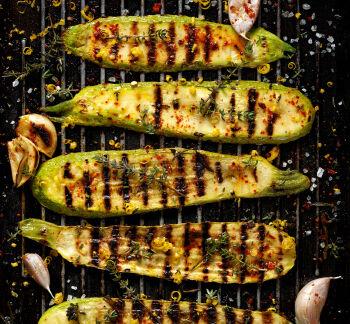 Matt Plummer, Chef de Cuisine Braise Restaurant & Culinary School
Grilled Summer Squash with Mushroom-Herb Chimichurri & Manchego 
"This simple, Spanish-inspired recipe highlights summer produce and makes use of a food processor for ease of prep. The chimichurri can be made up to one day in advance, and is a great way to use up the summer flush of herbs in your garden, if you're lucky enough to tend one! The squash can also be marinated up to a day ahead, then thrown on the grill when you or your guests arrive.
Mushroom & Herb Chimichurri
Ingredients: 
1 pound cremini mushrooms, stems removed, caps chopped roughly
1 ½ cup fresh herbs (cilantro, parsley and chives are recommended), chopped roughly
½ cup sweet onion, diced
3 cloves fresh garlic, peeled & rough chop
Juice and zest of 3-4 limes
2 tablespoons red chili flakes
1 cup extra virgin olive oil
Salt 
Instructions: Heat a saute pan over medium-high, coat it with a thin film of cooking oil of your choice, and add the mushrooms. Cook the mushrooms for about three minutes, stirring frequently, until they are beginning to brown. Remove from heat and allow to cool. In the bowl of a food processor, combine the mushrooms with the remaining ingredients and pulse a few times until everything is broken down to small bits, but not so much as to make a puree. You want a little bit of texture in this sauce!
Season to taste with salt.
(Note: Alternately, the mushrooms can be cooked on the grill if making the same day as the squash. Do not cut the mushrooms before grilling; rather leave them whole, brush with oil and grill until lightly charred around the outside. Then rough chop and proceed with the recipe.)
Use a cheese planer or vegetable peeler to shave 6 ounces manchego-style cheese (Roth's GranQueso is highly recommended) into thin, rough strips. Set aside. This can be done in advance if the shaved cheese is stored in a sealed container in the fridge.
Grilled Summer Squash
Ingredients: 
4 medium sized summer squash (green or yellow zucchini, Zephyr, crookneck, pattypan, etc. or a mix of any of them!), cut in half lengthwise and widthwise
Sunflower oil (or standard vegetable oil)
1 tablespoon  minced garlic
2 tablespoon kosher salt
½ tablespoon black pepper
2 tablespoon cumin seed, toasted and ground
Instructions: Mix garlic and oil and brush liberally onto the squash. Mix the salt and spices and evenly season each piece of squash with a hefty pinch of this blend. The squash can be left to marinate at this point, or put directly on the grill.
To grill: Preheat a grill, place the squash cut-side down over medium flame and allow to grill for about one minute. Take a peek and see if the squash has taken on char marks from the grill. If so, give it a quarter-turn. If not, allow to cook until you see the grill marks. After the quarter-turn, cook another minute or so, then flip the squash onto the uncut side and repeat this process. Remove to a serving platter and top first with the chimichurri, then the shaved manchego cheese. MKE