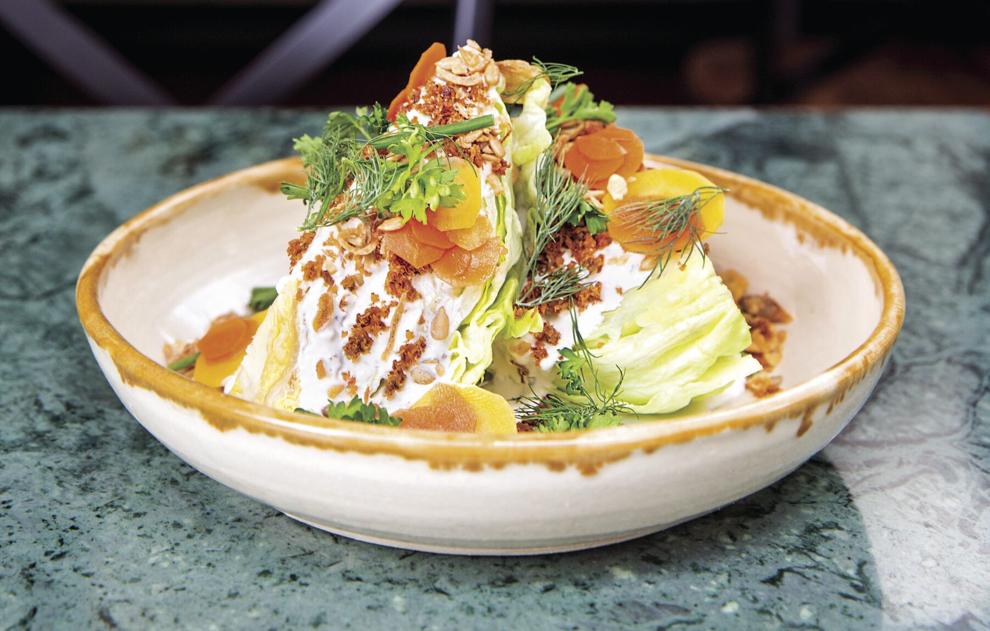 Dan Jacobs and Dan Van Rite knew they'd have something new in the offing when they closed Fauntleroy, their acclaimed modern French restaurant, in summer 2020, after valiant attempts to pivot the business and keep their good people working. They just weren't sure what that might be. 
Despite the pair's best efforts to assure diners that Fauntleroy was also affordable and come-as-you-are, its reputation as a special-occasion spot, coupled with COVID, led the pair to reassess their prime location on Milwaukee Street. The thought of a diner occurred, yet the prospect of those extra-long hours paired with staffing issues part-and-parcel of the industry and worsened by the pandemic gave them pause. 
But the idea of serving classic comfort food, boosted with their signature flair for flavor — food that would spark good memories, lure folks back often, serve well as takeout and let the team try its hand at brunch — appealed. Fool's Errand, now open Thursday through Sunday, had begun to take shape.
And while the idea of the folks who invigorated French and Amerasian cuisine in the city now slinging fish fries and steak and eggs might seem odd to their fans, Van Rite says it makes perfect sense to them. "We're not the 'Young Turks' anymore. We're not the young pups," he explains. "Editing yourself is one of those things that is really difficult to do. This menu shows a lot of that, shows a lot of our ability to just make something really good and pull back and not throw a bunch of @#$! on it."
Van Rite says the pair bought the rights to foolserrandmke.com years back when they thought they might someday operate a bar — because, as Jacobs explains, "it would be a fool's errand, because we would just buy everybody's drinks and hang out. But it seemed appropriate, especially during a pandemic, to open up a restaurant and call it Fool's Errand."
Alongside popular staples like French toast, a burger and waffle fries, a patty melt and classic potato salad, you'll find a fried bologna sandwich inspired by upscale diner Au Cheval in Chicago, and a hefty "Monty Cristo" sandwich reminiscent of the Bennigan's favorite and piled with turkey, ham, Swiss, jam and a "mustardainaise" sauce. The latter, Jacobs says, is inspired by his wife and the team's director of operations' shared memory of "smoking cigarettes, drinking coffee and eating Monte Cristos" as high school kids. Done up Dan and Dan style, "it's a caloric dump truck," Van Rite grins.
If something equally indulgent but crisp and fresh is more your style, Fool's Errand serves up a satisfying take on the wedge salad (pictured here), the '60s dinner party staple and perennial steakhouse favorite that elevates simple, cool wedges of iceberg into a tangy, textural treat. Here, the salad is served with traditional elements of housemade bleu cheese dressing and bacon, then zinged up with multicolor pickled carrot slices and what Jacobs describes as an "everything-bagel spice" crumble with fried shallots, sunflower seeds and fried garlic. A liberal sprinkle of dill, parsley and chives adds a welcome herbaceous touch. MKE
Fool's Errand, 316 N Milwaukee St., (414) 269-9908, foolserrandmke.com