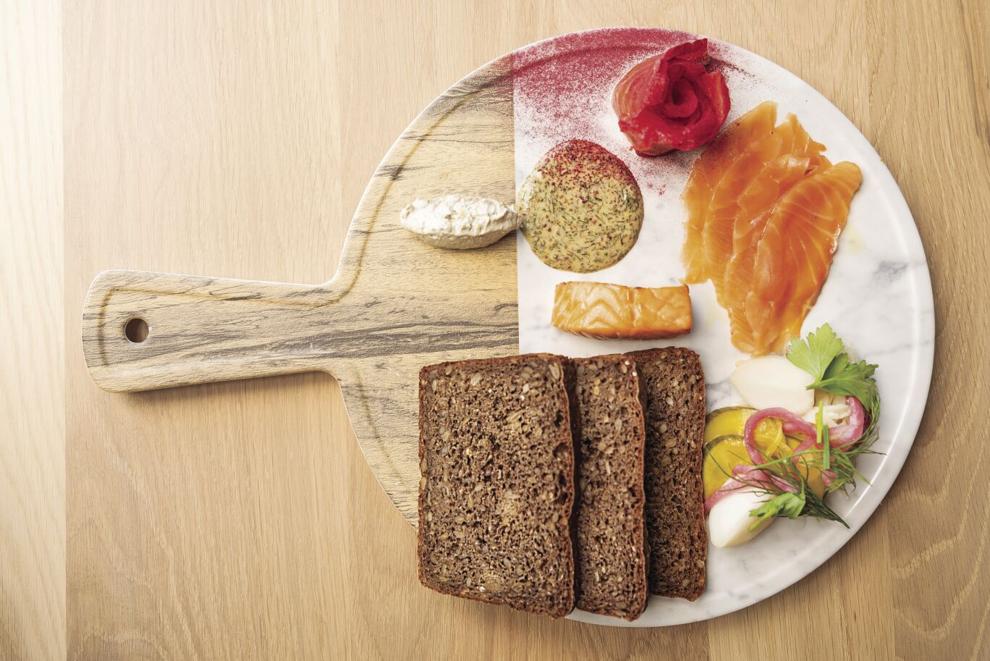 Diners looking for an American twist on a Nordic menu — particularly metro Milwaukee's sizable Scandinavian population — will find their seafood and steak palates tickled at Wauwatosa's Eldr + Rime. 
The name is a loose translation of "fire and ice" in the Old Norse language and represents cooking during cold winter months. The concept behind the fresh, "New Nordic" take on Scandinavian cuisine originated with a group led by Executive Chef Gary Baca. 
"The restaurant is directly inspired by the traditional Scandinavian cultures' celebration of seasons," Baca says. "We looked for dishes you might see on a Nordic table that we could have fun with."
Eldr + Rime's interior takes its cues from Norse design: pitched angles inspired by Finnish and Norwegian farmhouse roofs, a classic timber frame feel with warm natural wood tones, forest green leather seats and large windows allowing plenty of light. "It's modern, but cozy and comfortable," Baca says. In November, Eldr + Rime also opened its outdoor "Stuga Experience," featuring outdoor heated domes available for reservation.
Salmon Three Ways presents the popular seafood in a single-dish triple-header: cold-smoked, hot-smoked and beetroot-cured salmon, with a charred scallion schmear, Norwegian mustard sauce and house-baked Danish dark seeded rye bread. "I liked all of them so much, I decided to do a platter with all three dishes," Baca says.
Baca and his 10-chef team, including Executive Sous Chef Alex Lyskowicz, worked on the core menu, dish by dish, for three months. "Everyone had input," Baca says. "It was a collaborative program. We took our ideas, notes and recipes, tested them in the kitchen, and worked with the team on creating recipes in a larger format." 
Chefs were encouraged to explore and try new recipes and techniques within the influence of Norwegian cooking, Baca says. "It was an interesting exercise to have an idea, make it and talk through what we liked about it. Some of the chefs bring different palates or experiences, so it's a learning exercise for me too."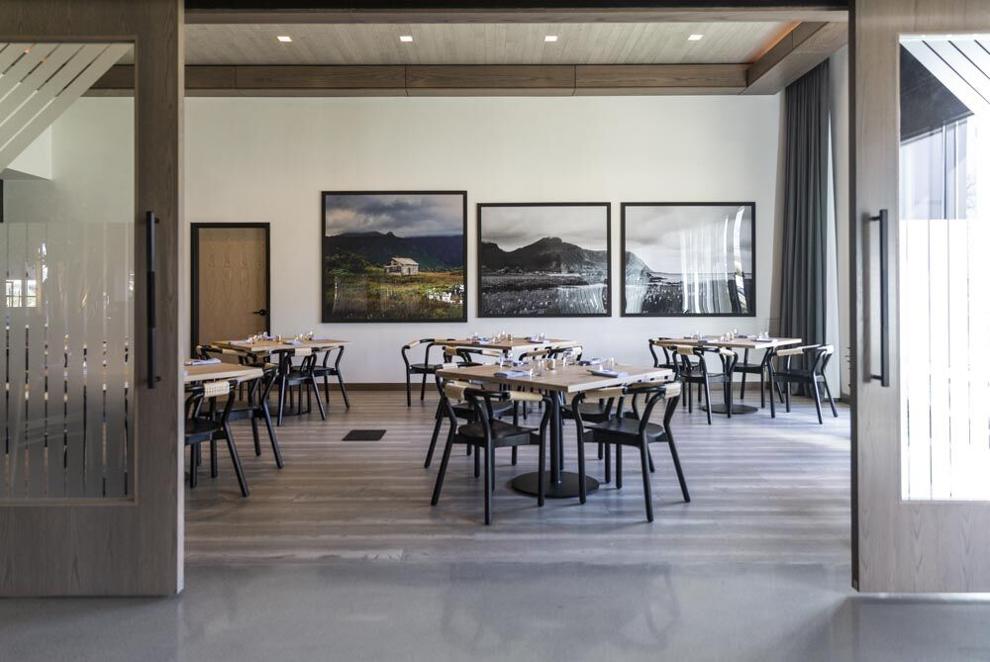 Knowing Scandinavian food is oddly absent from the Milwaukee area, Baca felt the timing was right for Eldr + Rime, which opened in August. "New Nordic is a concept on the rise," he says, adding that many chefs from Copenhagen, Iceland and other Scandinavian countries have very seasonal menus and different preparation techniques. "They're also hyper-sourced locally and regionally, and that's how a lot of chefs want to be cooking. We are definitely taking that approach," Baca says.
The bursts of subtle flavor across Eldr + Rime's menu took hours of experimenting and refinement. "Simplicity isn't always so simple," Baca says. "The result is layers and layers of flavor." MKE
2300 North Mayfair Rd., Wauwatosa, (414) 867-9200, eldrandrime.com