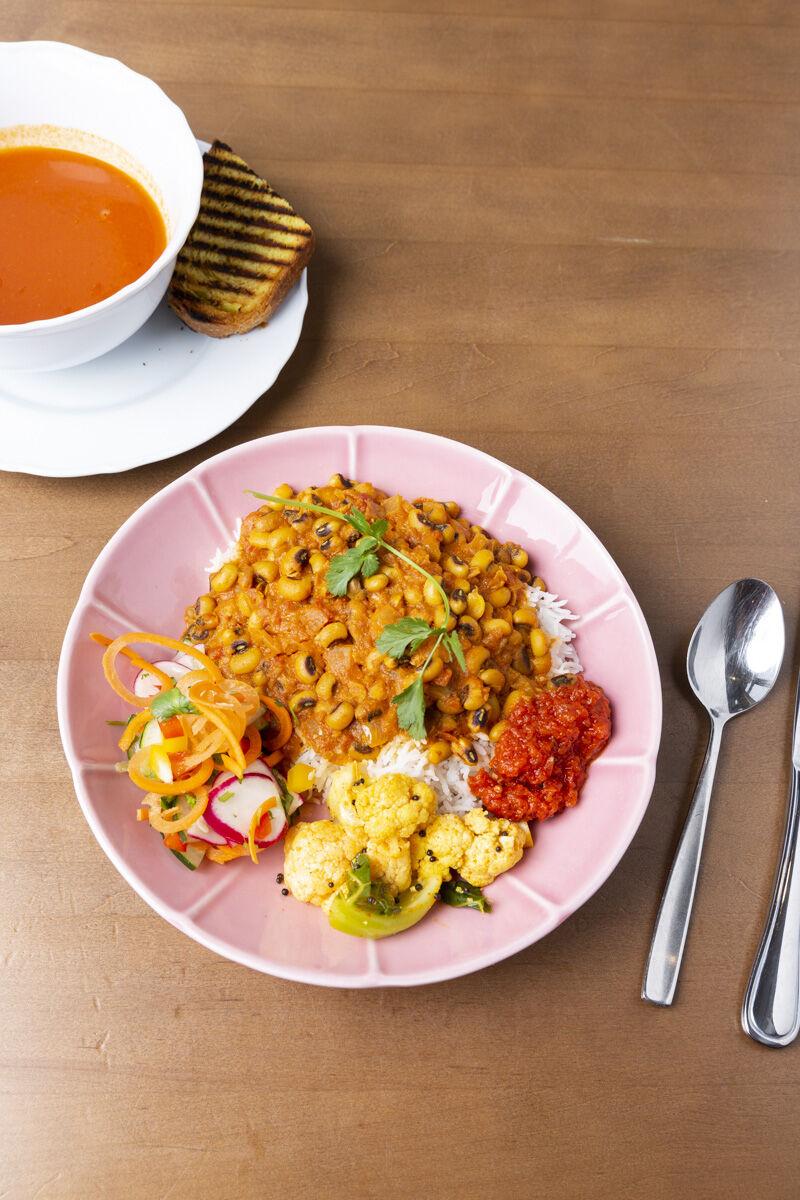 Black Eyed Pea Curry and Tomato Soup
Ruta Kahate loves her Milwaukee customers. "People here have sophisticated palates, and they're ready for something new," she says.
At her East Side restaurant, Ruta is ready to deliver. Ruta's Vibrant Indian Café opened in April 2021, serving a varied menu of offerings from soups to sandwiches to bowls, all infused with Ruta's love of fresh ingredients and elements of Indian cuisine.
Ruta and her family arrived in Milwaukee in 2020 after 10 years living in Goa, India, where Ruta's several restaurants ranged from a beachside cocktail and tapas spot to a European style café. Prior to that, she made her home in Northern California where she ran culinary tours to India. 
When Ruta and her family decided it was time to return to the U.S., they did a whirlwind tour of top cities on their list — chosen for lifestyle considerations. Ruta and her husband visited Milwaukee in 2019. "It just felt right," she says. She was immediately impressed by the burgeoning food scene and organic movements in Milwaukee, and quickly forged friendships. 
When it comes to food, Ruta eschews the word "authentic." "There's no such thing," she says. "Food ways constantly evolve, that's what makes it interesting. Of course, certain elements remain." 
She points to India, which, in recent years has seen a revival of forgotten regional cuisines, all recast by today's chefs. "Food in India has changed. There's so much global influence: There are Swiss and Italians making cheese in India; olive oil and chocolate is being produced there."
Ruta brings all these diverse influences to her counter shop located within the bustling, eclectic confines of the Crossroads Collective, perfectly reflecting her approach of Ruta's.
Ruta's cuisine centers on the Ayurvedic tradition. "It's about a balanced approach to ingredients, textures and flavors that in turn helps balance the constitution," she says.
Her black-eyed pea curry is a perfect example. The curry is warm and flavorful, served over rice and accompanied with a velvety tomato chutney, crunchy pickled cauliflower and Ruta's rainbow salad — a colorful mélange of seasonal vegetables. 
Ruta's spiced tomato soup makes a perfect accompaniment. "It's our house soup, very nourishing," she says. Spices include the aromatic Ajwain, known as a digestive aid. It's served with a toasted piece of grilled turmeric bread. Everything from the bread to the pickles to desserts are made from scratch.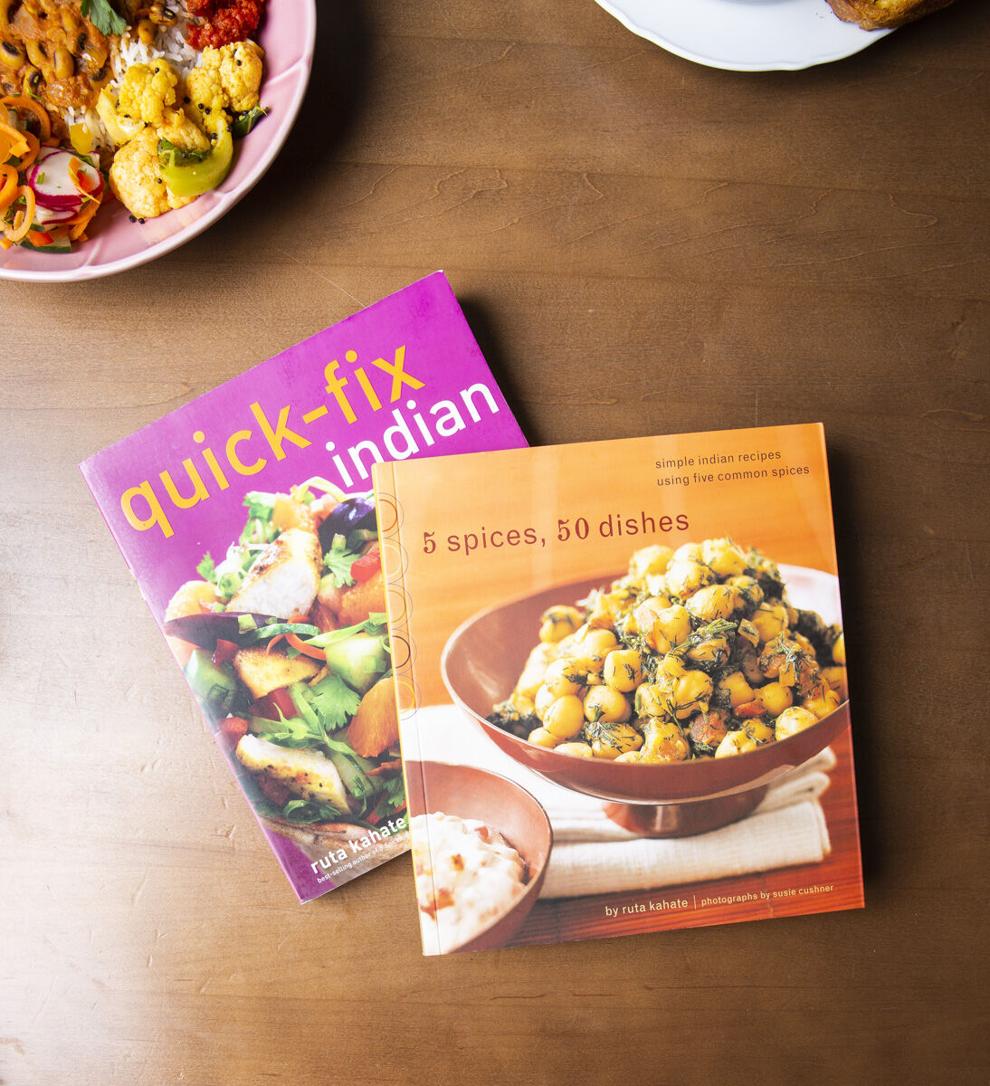 When she's not developing news seasonal offerings or preparing foods, Ruta is busy putting the finishing touches on her third cookbook, "Six Spices, 60 Dishes," to be published in fall of 2022. MKE
Ruta's Vibrant Indian Café, Crossroads Collective, 2238 N. Farwell Ave., Milwaukee 53202, rutas.in