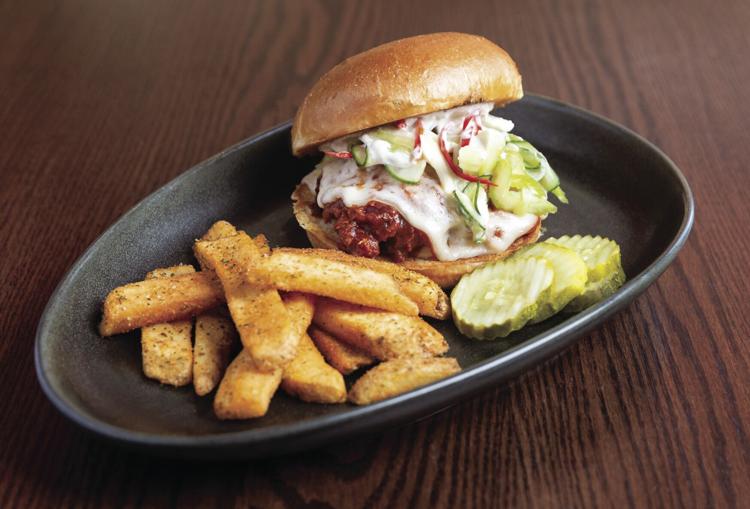 Supper clubs are a Wisconsin tradition, with favored establishments dotting the state. And while Frank & Larry's Buckatabon Tavern and Supper Club was created just this year, the interior still embraces the nostalgia of long-established supper clubs. 
Tyler Nation, general manager at Buckatabon, says the team took several trips to other supper clubs to find the perfect warm, welcoming and traditional decor and interior design. 
In the heart of the Wauwatosa village, Buckatabon also boasts a relaxing outdoor patio, which Nation says will be available for outdoor seating as long as Wisconsin weather allows. When the chill of winter inevitably returns, Nation says that precautions are in place for safe indoor dining, including appropriately distanced tables, masks at all times for each staff member, and takeout ordersavailable for those who would rather enjoy Buckatabon dishes at home. 
"Carryout [has] been great for us, and we understand there are people that have different situations, so we want to make sure that we are there for them too," Nation says. "If you can't have your supper club experience in our supper club, we want to make sure that you can have that at home. So even if you do [a carryout order], you're still going to get that relish tray. You're still going to get that salad service. It'll just be at home." 
To round out that remote experience, Buckatabon also offers takeaway Old Fashioned kits with Buckatabon Brandy made exclusively for the supper club by Central Standard to complement any entree.
Nation's team is dedicated to using local ingredients as much as possible, and though the menu features typical supper club favorites like prime rib specials and BBQ ribs, he says the team works hard to have other offerings including the Buffalo Chicken Sandwich pictured here. The chicken is marinated in pickle brine, giving a bright burst of flavor and a crunchy fry, in addition to tender, juicy chicken. The chicken rests on a toasted brioche bun and is topped with provolone cheese and a cucumber and celery salad. 
For a vegetarian option, fried oyster mushrooms can sub in for the chicken. Much of the menu is customizable for vegan and vegetarian-friendly options too. 
The sandwich isn't available on Fridays, but try the Friday Fish Fry or one of Buckatabon's other amazing entree options. And for a true supper club experience, diners can take their receipts to the bar and receive 25 percent off popular ice cream drinks for a sweet nightcap. MKE 
7700 Harwood Ave., Wauwatosa, (414) 271-7700, thebuckatabon.com