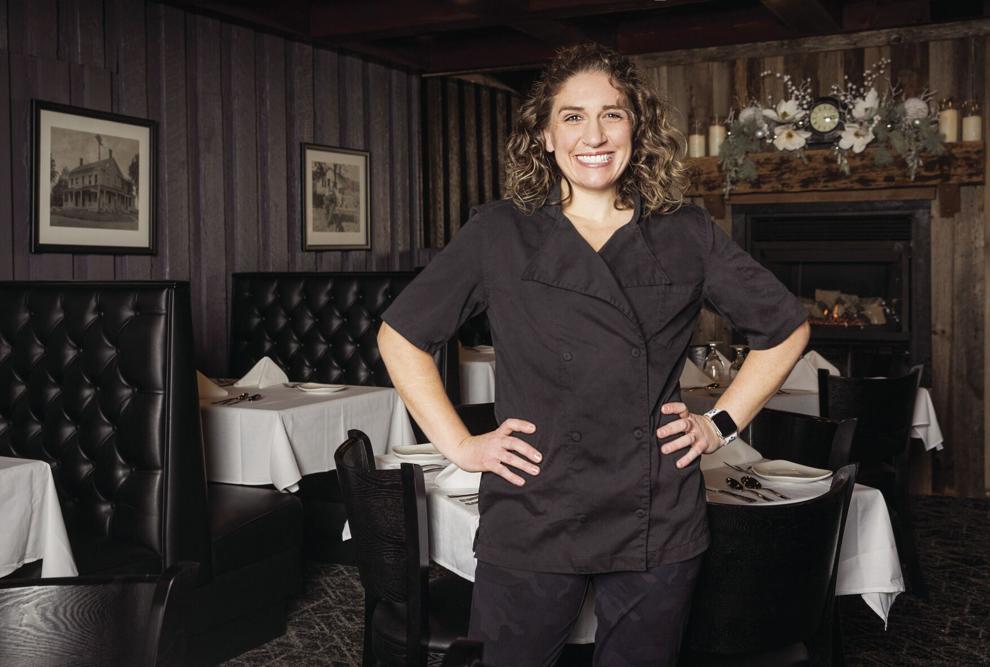 Lissie Vorberg, Executive Chef and General Manager at The Union House in Genesse Depot
What was the first dish that you mastered?
I'd always enjoyed "playing restaurant" when I was little. When I was 8 or 9, I created a restaurant called "Dizzy Lissie's Noodle Nook." I designed menus for my family to order from, hung bed sheets for fancy curtains and played music from a mix tape. Most of the menu items weren't so well received. Let's just say I didn't really understand the potency of herbs and spices and used them quite generously! [But] the first dish I mastered was when I was very young: "Noodles, Cheese and Tomato Sauce." It was a favorite of my grandfather and it became a favorite of mine. It was something my grandfather just put together. He called it pasta and I called it by its ingredients. It was simply noodles with cheese and tomato sauce, and it's one of my favorites to this day.
What is the most used cookbook in your collection?
I really don't think I have a cookbook that I reference more than another. I love taking inspiration from many different avenues. I enjoy Food and Wine Magazine, Epicurious, Art Culinaire and Bon Appetit.
I've drawn a lot of inspiration from my mom, her cooking and her recipes. Growing up in New Mexico, her food has a lot of Southwestern influences: fresh tamales, sopapillas, pozole. I enjoy pulling from these inspirations to create new dishes. My love for baking probably came from my dad. He loves making fresh pies and we always looked forward to Saturday mornings when he would make biscuits and gravy.
Do you have a culinary hero? 
There are a lot of chefs I look up to and appreciate their ingenuity and cooking ability. I enjoy following Rick Bayless and his Modern Mexican cuisine. I'm a fan of the late Anthony Bourdain's take and passion for street food around the world. I also like Pierre Gagnaire with his inspiration on fusion cuisine. 
And I've learned a great deal from every chef I've worked with. Each has a different take, a different viewpoint. It's important to grab from different areas to continue to learn, grow and develop something new. Chef John Mollet, who was at The Union House for 26-plus years, was such an enjoyment to cook on the line with and learn from. He had such a passion for what he was doing and truly enjoyed all aspects of the kitchen. He has created some very impactful dishes
and sauces that will always be a part of The Union House.
What ingredient makes you cringe: to cook with, to eat, or both?
Canned vegetables. Gross.
For whom would you most like to make a meal?
I very much enjoy what I do! I enjoy cooking for the masses, and I enjoy cooking for a single person. … At the end of the day, though, I enjoy cooking for my family, whether it's a family holiday gathering or just at home with my husband and three kiddos. Food always tastes better when you share it with someone that you love! MKE
Find The Union House at S42 W31320 Highway 83, Genesee Depot 53127,
(262) 968-4281, theunionhouse.com.