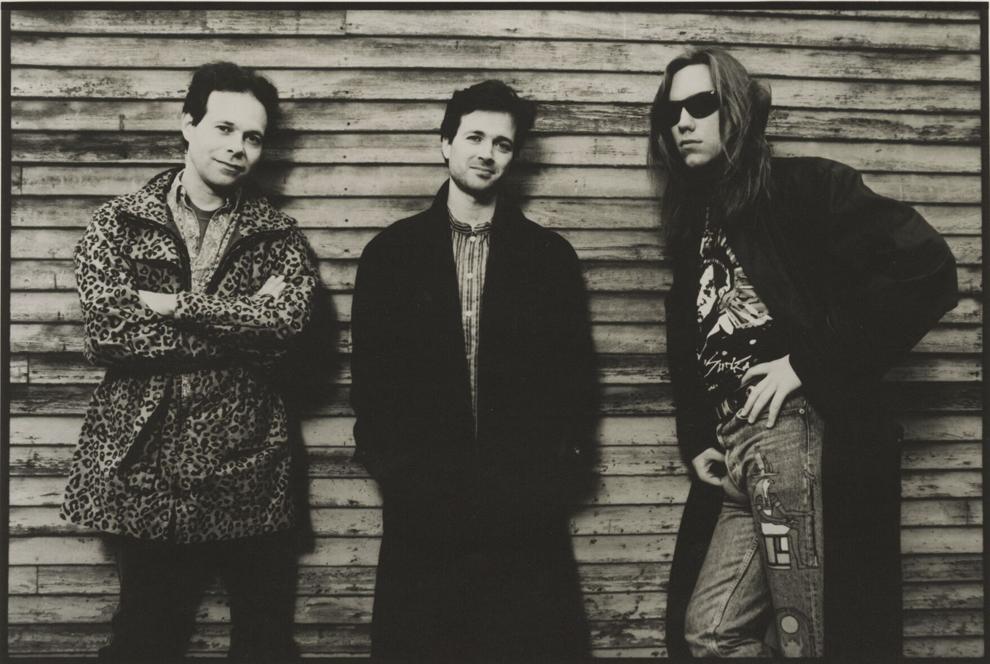 Ever since they released their self-titled 1983 debut, the Violent Femmes have done big things with a fairly minimalistic sound. The band's brash brand of teenage angst and energetic blend of folk and punk on their early records earned them a passionate fanbase off songs such as "Blister in the Sun," "Kiss Off," "Gone Daddy Gone," and "Please Do Not Go."
About 30 years ago, the band sought to recapture that fervor. For
bass player Brian Ritchie, the band's 1991 album "Why Do Birds Sing?" — their fifth disc and the last to feature the original trio of Ritchie, singer Gordon Gano and drummer Victor DeLorenzo — marked a return to form. The album became one of the folk-punk pioneers' best-selling albums. 
"We had been split up from 1986 to 1989 or so and made one album, '3,' since resuming activities," recalls Ritchie. "That album was tentative. 'Why Do Birds Sing?' found us hitting our stride again. We were an inveterate touring band, so we were tight. We have always been tight live, and we brought that into the studio. 
"For lack of a better term," he says, "we were having fun."
This year, the band is celebrating the 30th anniversary of the "Birds" album with an expanded remastered version with previously unreleased outtakes and alternate versions of songs. That includes the unreleased track "Me and You" and early versions of songs such as "Color Me Once" and "4 Seasons." The collection also includes a recording of the band's performance at The Boathouse in Norfolk, Va., on July 21, 1991, which had only been available on video.
"Seeing 'Why Do Birds Sing?' hit 30 shows that the Femmes' music has staying power and has not been completely subsumed by the erosion of time," says Ritchie. "You can still listen to it. Of course, Gordon and I don't actually listen to it, but if we did, there wouldn't be much to be embarrassed about."
For DeLorenzo, it was a "brand new adventure" in that the band recorded in Los Angeles for the first time. It was also the first time the band did a considerable amount of pre-production with a producer — Michael Beinhorn — as he understood their vision, DeLorenzo remembers.
"Back in those days, it was considered important who the producer was, so we met and auditioned a number of producers. Michael Beinhorn was the one we considered the most eccentric and sympathetic to the Femmes approach," says Ritchie. "Previously the record company asked us to be like U2, Talking Heads, REM — anybody but ourselves. Michael understood the power of the band was our minimalism, and put the focus back on that.
"Pre-production was fun because we just sat around with acoustic guitars and Victor banging on a two-inch tape box with brushes," he continues. "It was very folksy. Even though some of the songs eventually got more production, the essence of that simplicity runs through most of the album."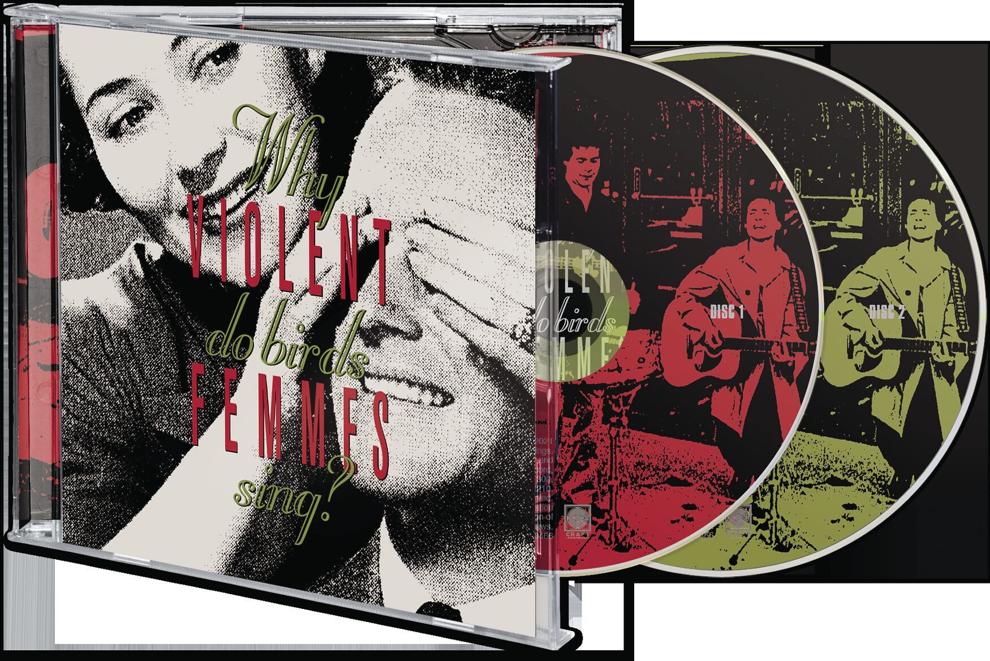 It was important to keep the core of the recording limited to "the three of us live on the studio floor," Richie adds.
"I think because we were a really hardworking group of individuals at that point, we certainly wanted to make the best record that we could make," DeLorenzo says. "It just pointed to this idea that we were going to go in and make a very strong record, and just continue to make our ascent and complete our domination of the world of rock music."
While they enjoyed their experience working with Beinhorn, they weren't happy with the final mixes. So they returned to Milwaukee and asked producer/engineer/musician David Vartanian to remix most of the songs at his studio. They also had musician and producer Eric "ET" Thorngren remix some at his New York-based studio.
Following the release of the album, the band was ready to get back on the road. Their fans showed their appreciation in kind. 
"Sometimes people just want to hear all the old hits," DeLorenzo says. "But one thing about the Violent Femmes audience that I always really appreciated was that they were up for hearing new material. That's not always the case, but our particular group of fans, I think, really appreciated the idea that we were working all the time, that we were trying to bring them new music and we weren't just resting on our laurels."
The reissue of "Why Do Birds Sing?" follows the rerelease earlier this year of the band's compilation "Add It Up (1981–1993)." The current lineup of the band — which features drummer John Sparrow — will perform at the Miller High Life Theatre Oct. 22 as part of a headlining tour with Flogging Molly and in support of the 2019 Femmes album "Hotel Last Resort." MKE
---
Classic Compositions
The Femmes recall the making of select songs from the expanded "Why Do Birds Sing?" collection.
"American Music"
Brian Ritchie: "Gordon had written that song because he had a compilation of American music ranging from folk music to jazz to Chuck Berry, all the way to John Cage and other avant-garde American music. This is an unusual idea for a compilation album, but it closely reflects our listening habits. We like all that stuff. So he wrote it as a tribute, but it also has the personal touch, like calling Lake Michigan the ugly lake. 
"When he brought us the song, he played it with the same feeling as 'Kiss Off' or some of our other straight rockers. Victor had the brilliant suggestion to do it as a shuffle. The rest of the arrangement became an homage to other American music, such as the end, which speeds up like the Velvet Underground did on 'Heroin' and has harmonies and lyrics that resemble the Beach Boys. So the topic of the song and the version is a love letter to American music — truth in advertising."
"Girl Trouble"
Victor DeLorenzo: "That's one that we played from almost the very beginning. That was a song that Chrissie Hynde of The Pretenders really liked. When she heard us play that underneath the marquee of The Oriental Theatre, that's the song that did it for her, and that's when she decided to invite us to open the show for The Pretenders at The Oriental."
"Do You Really Want to Hurt Me"
Brian Ritchie: "Back in those days, we and many other bands would try covers, but the Femmes never like to do straight renditions. We always have to change things. It was [producer] Michael Beinhorn's idea to do this song. Gordon did not particularly like it, so he changed the lyrics to amuse himself. Later on, we bumped into Boy George in a hotel bar, and he said it was his favorite cover of any of his material anyone had done."
"Me and You"
Brian Ritchie: "We recorded it for the album, but eventually decided it was too lightweight for inclusion, although it's a catchy little tune. Then we forgot about it for several decades. I remembered it eventually and searched through our archives looking for it, to no avail. I reminded Gordon about the song, hoping he would remember it, but even after I played and sang what I could remember of it, he had zero memory of the song, at all! Concord found it in the tape archive, so we are including
it here."
"Color Me Once"
Victor DeLorenzo: "'Color Me Once,' which ended up on the soundtrack for the first 'Crow' movie, was recorded at my studio here in Milwaukee. I love that song, and that was always real fun to play live. There was a little bit of mystery in that song, which was very appealing."