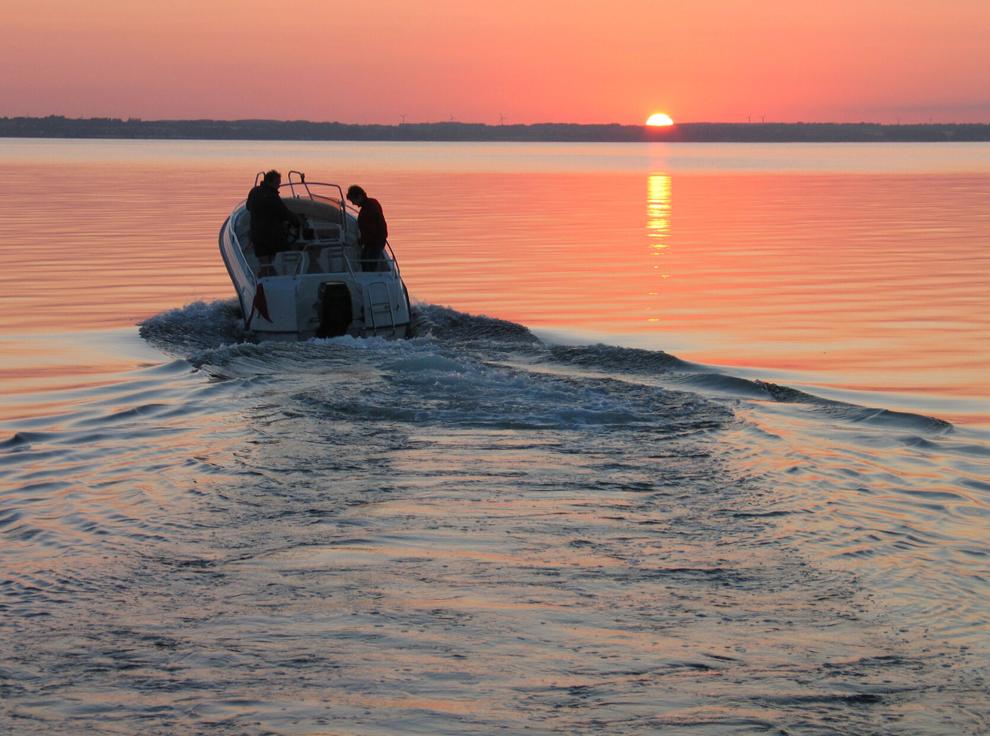 The Lake Country lifestyle. Boating on the water. Lounging on the waterfront. What makes living on the lakes so special? The answer, residents say, depends on the lake you reside on.
Lake Country sprawls across Waukesha County's northwest corner and includes the communities of Pewaukee, Delafield, Hartland, Merton, Nashotah, Chenequa, Okauchee Lake, Oconomowoc, Summit and Lac La Belle. Each of the 40+ lakes in this area has its own vibe, from the bustling activities on Okauchee and Pewaukee to the tranquil Lac la Belle. Whether the appeal is restaurants, activities, beaches, boating or fishing, what residents love most, of course, is being on the water.
"Each lake has its own personality and attributes," says Shelli Marquardt, who lives on the east side of Lake Nagawicka. "We enjoy beautiful sunsets year-round.
As one of the larger lakes, there are a wide range of water activities to enjoy, yet even on holiday weekends, the lake never feels crowded."
Yacht clubs that host sailing regattas and fishing tournaments can be found on the larger lakes. And on every body of water, pontoons have become the go-to choice for family gatherings.
Boating creates a $4 billion annual economic impact in Wisconsin, according to the National Marine Manufacturers Association. Boat sales skyrocketed during the height of the pandemic, and the demand remains just as high. 
Lake real estate market remains hot as well, with 1,276 listings in Waukesha County in April, according to Rocket Homes. (Through May, the average time on the market was four days.) Although Waukesha County has a total area of 581 square miles, lakes take up 31 square miles. 
A sense of community on the lakes is evident among retailers, as well as homeowners. Kris May, co-owner of the Mayhouse Collection in Oconomowoc, bills her retail shop as a "lifestyle retailer," filling a niche for the lake dwellers who want to shop local for apparel, jewelry and gifts. "I wanted to create a place for people to be inspired by our unique collection," says May, whose products include lake branding on the apparel.
Likewise, the Golden Mast restaurant on Okauchee Lake supports the community and area businesses by hosting annual dinner dance fundraisers to beautify the community and to fund its annual Independence Day fireworks display, which draws packed boat attendance on the lake.
"It's a wonderful lake. Everyone has fun here," says Okauchee Lake resident Tanya Kluck. "It's also a helping community. If a boat gets stuck, anyone will give you a tow." MKE