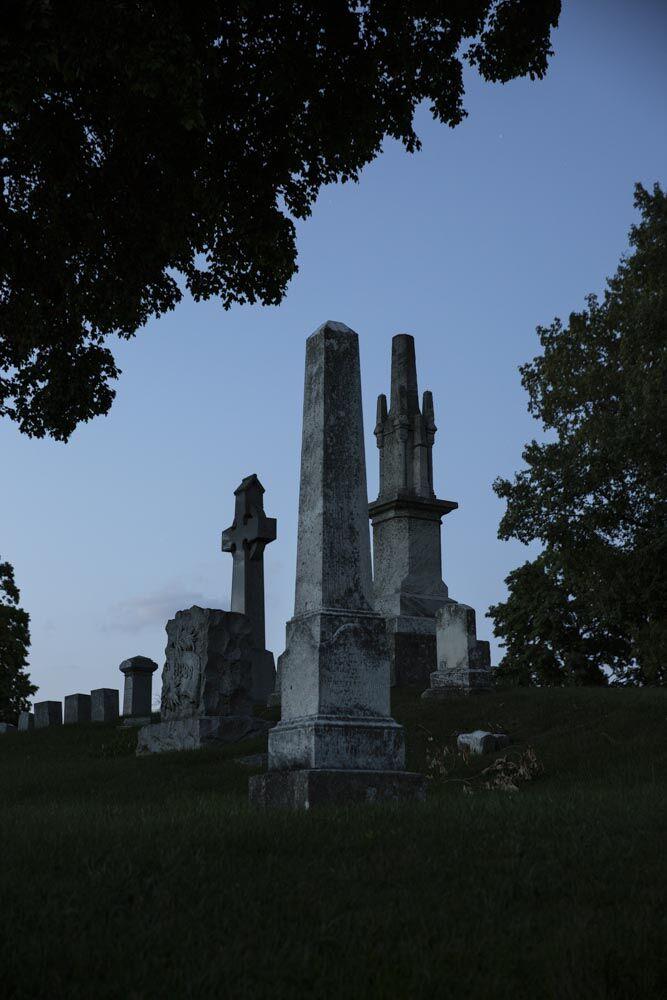 You're jolted awake from a sound sleep. A glance at the clock: 2:15 a.m. Your spouse lies peacefully sleeping next to you; the dog is quiet at the foot of the bed. You can't pinpoint what woke you. You sit up and strain your ears, listening for a telltale noise that might have made you stir. 
Rain or wind? Knocking pipes? The furnace kicking in? A rustling in the attic? It may have a perfectly logical explanation, so why do you still have goose bumps?
Southeast Wisconsin has its share of cryptozoology and UFO reports, hauntings and distinctly Milwaukee stories and folklore steeped in the paranormal. We talked to three authors who've heard the reports and offer their thoughts on what makes the local spooky season special.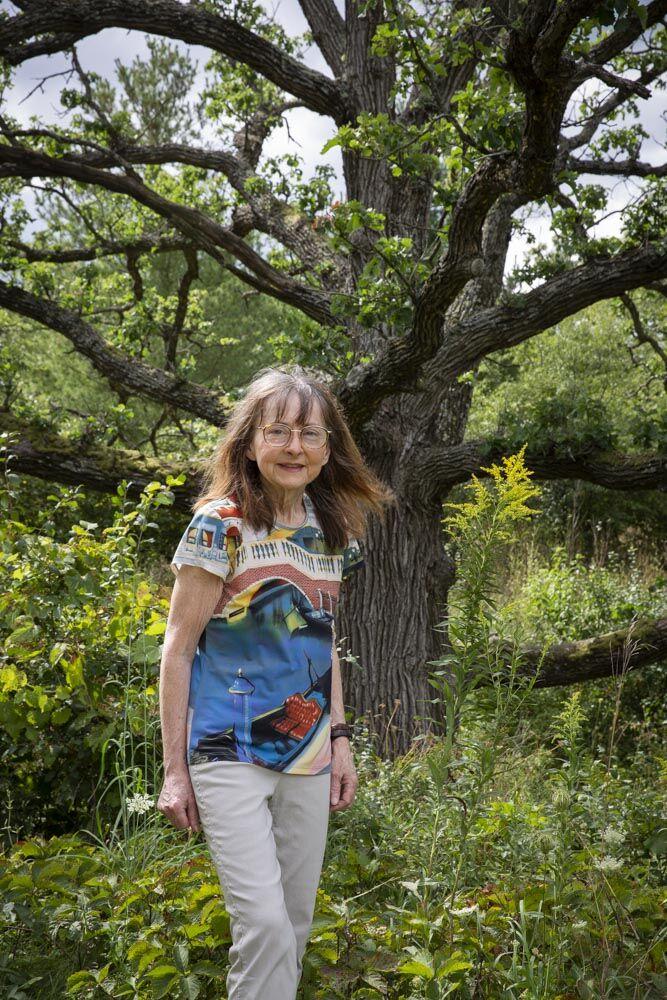 Linda Godfrey: A Penchant for Curiosity
Linda Godfrey has been collecting stories of the supernatural and unexplained for decades. The latest book from the Southeast Wisconsin author is the updated edition of "Haunted Wisconsin: Ghost and Strange Phenomena of the Badger State." In it, she covers reports such as La Crosse's flying man-bat and Hurley's Lotta Morgan, the "ghostly lady of the evening."
Godfrey's previous books include "Weird Wisconsin" and "Hunting the American Werewolf." In all, she's published 18 books and produced one documentary in her professional credits.
Godfrey's background as a reporter and her proximity to Milwaukee have given her a unique perspective on Milwaukee's supernatural stories, which she shares with us.
MKE Lifestyle: What is it about the unexplained and supernatural that is so appealing?
Linda Godfrey: The word "paranormal" has become a popular term for odd or unknown creatures, unusual geographical phenomena, and just about any sort of weirdness humans may encounter. These may include everything from abandoned buildings to werewolves, and into holographic universes. They're not confined to dark and spooky abodes, but may appear in busy cities or peaceful country fields when least expected, including Milwaukee and its environs. 
As for why we want to know more about these beasts and alternate realities, I believe that is due to the human penchant for curiosity. We simply want to understand them, successful or not. 
What types of supernatural stories or unexplained encounters influenced you? 
I was raised in the 1950s and '60s with a father who collected sightings of UFOs and investigative articles published in hunting and fishing magazines of those days. I loved reading about close encounters with Bigfoot. Best of all was when I learned my dad had seen a UFO while riding in the back of a pickup truck with his long-ago teenage friends. To their great consternation, it followed the truck! This happened in northern Wisconsin, and the incident lasted a few minutes before the lighted object took off to hide itself in the pine forests of Price County. My dad, a manager of a Southern Wisconsin glass company, always seemed uneasy talking about it. That reluctance made the story seem more real.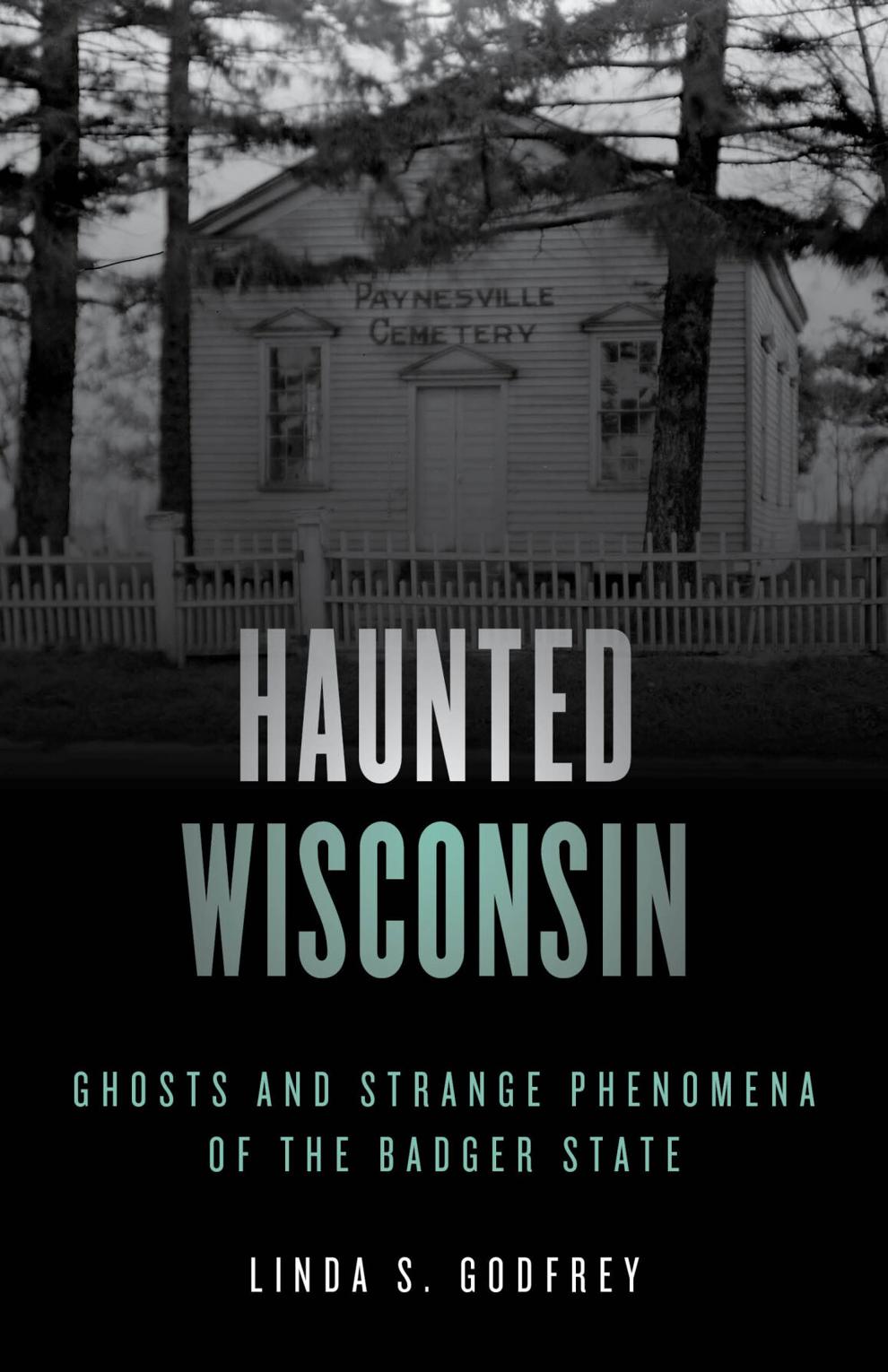 You've written about hauntings and supernatural reports from around the state. What makes the Milwaukee tales unique?
Most people believe they can only "hunt" for odd phenomena in rural or forested areas. The truth is that many sightings do occur where least expected. For instance, I've had reports of werewolf-like creatures seen on a Milwaukee area highway interchange, another upright creature running through an urban back yard bounded by flower beds, and a Waukesha woman who was doing her weekly washing in her apartment basement when she noticed a wispy black form lying across her arm. She could see some things through it, and it seemed intent on growing. She screamed in sheer terror. Before she moved away, she learned other people had also seen the strange dark thing. 
What's the oddest supernatural story regarding Milwaukee you've come across — and what's the most "Milwaukee" story?
One of the oddest of the Milwaukee stories has to be that of the stately Brumder Mansion, built around 1910 — 8,000 square feet of decorative architecture. And ghosts. The place has served many purposes since the original owner, German newspaper magnate George Brumder, left it to his son, who sold it to a reputed gangster. It passed through various phases over the years, ending up as a very classy bed and breakfast venue. 
It wasn't long before guests began to notice odd voices, breaking glass, rearranged furnishings — sometimes making it hard to sleep. One voice was believed to be that of a former resident who loved cats but frowned on dogs, especially on beds, and would refigure the blinds and curtains in that room to signal its displeasure at dog naps. In another area, residents also found an unknown force had locked them into their own closets. They had all their locks changed immediately. 
I had my own brush with a Brumder beast while on a guided tour. A small group had gathered in the space known as the Gold Room on this warm autumn day, when I noticed my teeth were chattering and I had goose bumps. So did my friend who was with me — lifelong Milwaukeean Kimberly Poeppey. We were both glad to move on to the next room which was at a comfy temperature. But we both knew "cold spots" were considered signs of spirit habitation by ghost hunters, and here we'd been standing underneath the blinds of the Gold Room for about a quarter of an hour. Luckily, the phenomenon stopped when we left the room as the chill subsided. 
What's your favorite story of the unexplained in Southeast Wisconsin?
The weirdness doesn't stop at Milwaukee's city limits. Just a bit to the west and stretching north and south lies the Southern Unit of the Kettle Moraine State Forest, a hilly area where the streets have names like Hogsback Road. This area can lay claim to a multitude of folklore, the oldest of which may be the story of the ravenous Goat Man that dates from Civil War days to present. The Goat Man is said to run on its back hooves and has a goat-like head with great horns. He's notorious for pushing vehicles from covered buggies to sports cars over the steep and narrow land — usually when the passengers are two lovers whose lives end in a scary or grotesque manner. This is almost always the case.
Equally amazing is the story of the Washington County creature that looked half-bear and half-upright wolf when an animal removal contractor caught it stealing a deer carcass off the bed of his truck. The contractor could hear the clanking as "Bear Wolf" carried the 70-pound deer and his aluminum ramp off into the night. Neither the carcass nor the ramp was ever found.
What are some of Milwaukee's best ghost/haunting stories or spectral sightings? 
Ghost hunters are happy campers when the area they investigate is open to the public and they're without trespassing worries. A great example can be found at Milwaukee's Grant Park along Lake Michigan, famous for its Seven Bridges Trail. The quaint wooden and Lannon stone paths and stairways were created in the 1930s. Each of the seven bridges has its own mystical phenomena. Rumors have it that people over the decades have used this beautiful location as a spot to commit suicide by drowning or hanging.
Some have said they've seen colored lights dancing in the woods or the sound of footsteps running on the wooden paths. Others hear loud breathing and cackling shrieks, or see misty apparitions that appear when hikers cross the center of a bridge. For safety, park officials recommend walking the paths only when the sun is up.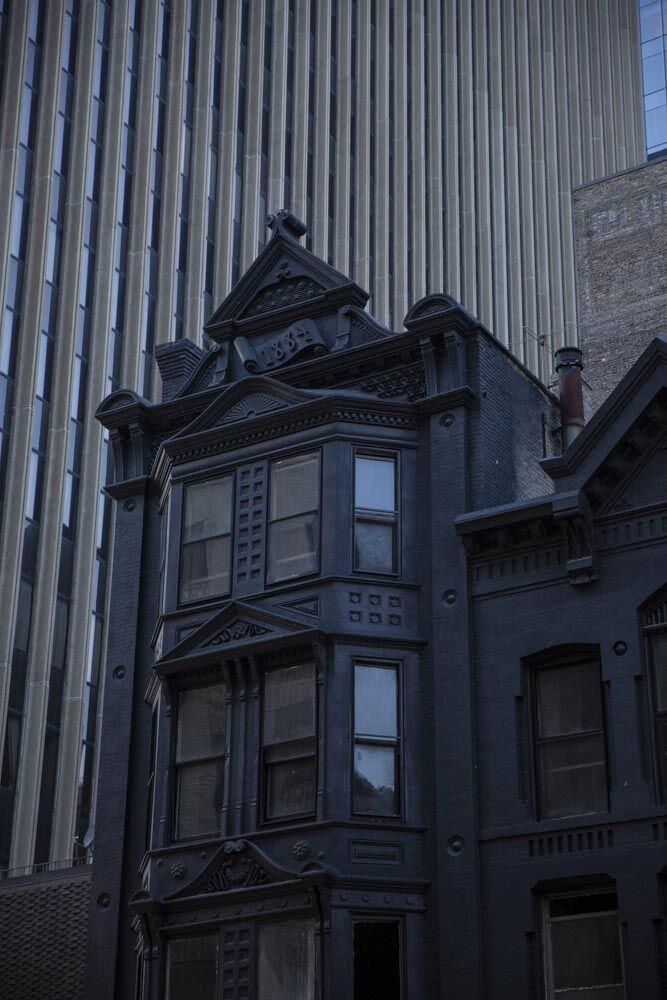 What other stories or incidents have caught your attention?
One of the most thrilling topics I have been researching in the past several years is the high number of sightings of pure black large cats (possibly mountain lions or panthers) reported in various parts of Southern Wisconsin. Wildlife experts generally agree that the pure black, melanistic animals do not exist in nature, let alone in a breeding population in Wisconsin. The majority of sightings occur in an area ranging from Baraboo to Wildcat Mountain State Park in the western part of the state. But the large black cats have been seen throughout Wisconsin, including a few reports in Waukesha and Racine counties. 
In 2020 I produced a documentary titled "Return to Wildcat Mountain" that chronicles the many sightings through actual eyewitness interviews. Although the subject is not necessarily supernatural, the documentary touches on the connection the black cats have to Native American spiritual traditions. 
The award-winning 60-minute documentary can be viewed on Amazon. 
Find Linda Godfrey on Facebook, Twitter or at lindagodfrey.com.
---

The Werewolf of Bray Road
Paranormal author Linda Godfrey first reported on an infamous paranormal incident in Elkhorn for a newspaper more than three decades ago, an incident that caught the world's attention. She recalls how the report came together.
"Back in the early 1990s, I was happily working for a small newspaper in Walworth County, writing local news and features, when people started telling me about seeing an upright creature that looked like a werewolf. When I investigated, they seemed very truthful and frightened.
"The sightings were mostly on a country road outside of Elkhorn called Bray Road. The creature was seen eating bloody road kill while kneeling on the roadside. It also chased a high-school girl and scratched her car, and frightened a group of children, among other scary actions. 
"I learned that the county animal control officer was keeping a file labeled 'Werewolf,'" Godfrey continues. "I wrote a feature article about the creature that I called 'The Beast of Bray Road,' and the article gained national attention within weeks. Some 30-plus years later, I am still receiving and investigating reports of the Beast of Bray Road, as well as sightings of similar creatures from around the world such as the Michigan Dogman and the French Loup Garou."
---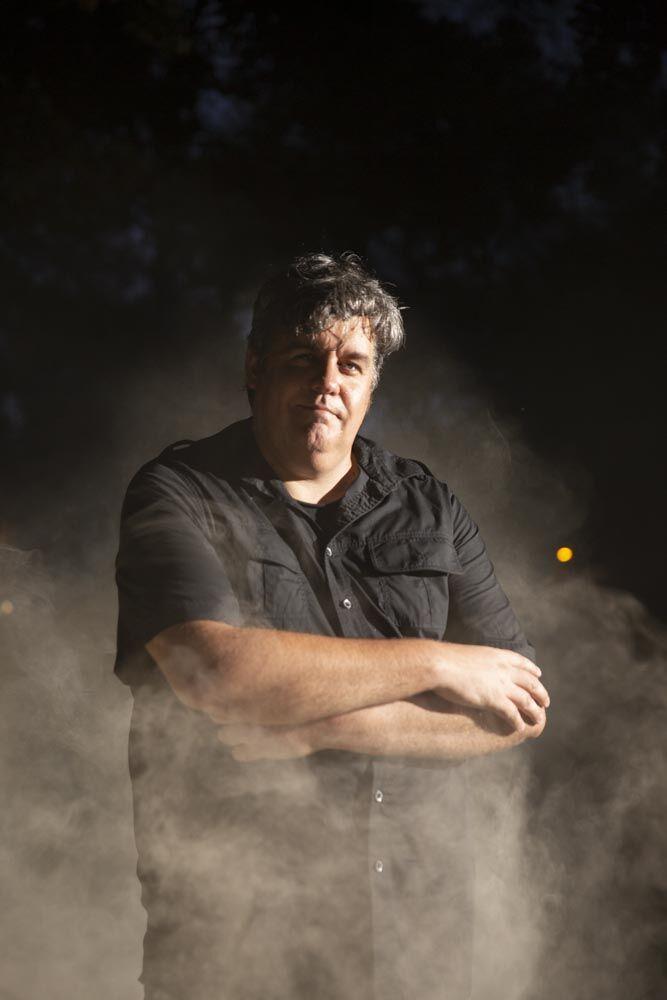 Tea Krulos: Weird Is Wonderful
Local treasure Tea Krulos enjoys delving into the fringe side of social movements, oddball personalities and the supernatural. With a quick wit and measured tone, the Milwaukee author and journalist gleefully blogs and chats about our strange world and the paranormal in his "Tea's Weird Week" column and podcast. Among his books are "Wisconsin Legends & Lore," "Apocalypse Any Day Now: Deep Underground with America's Doomsday Preppers," and "Monster Hunters," which was a finalist in the 2015 Midwest Book Awards. 
MKE Lifestyle: What is it about the unexplained and supernatural that is so appealing?
Tea Krulos: Paranormal generally refers to phenomena like ghosts, cryptozoology (the study of unknown creatures like Bigfoot), UFOs and other unexplained topics. Stories about ghosts, monsters and miraculous events have always been a part of culture, and I think there's a great thrill to imagining some of these mysteries and to wonder if we are alone in the universe, what lies beyond death, and getting a delightful chill hearing stories of things that go bump in the night. 
What types of supernatural stories or unexplained encounters influenced you when you were younger?
I didn't have any unexplained encounters as a kid, but I loved to read about them. I checked out any book I could find on the Loch Ness Monster or UFO case files. Time-Life had a book series I liked titled "Mysteries of the Unknown," and I was also a fan of shows like "In Search Of" and "Unsolved Mysteries."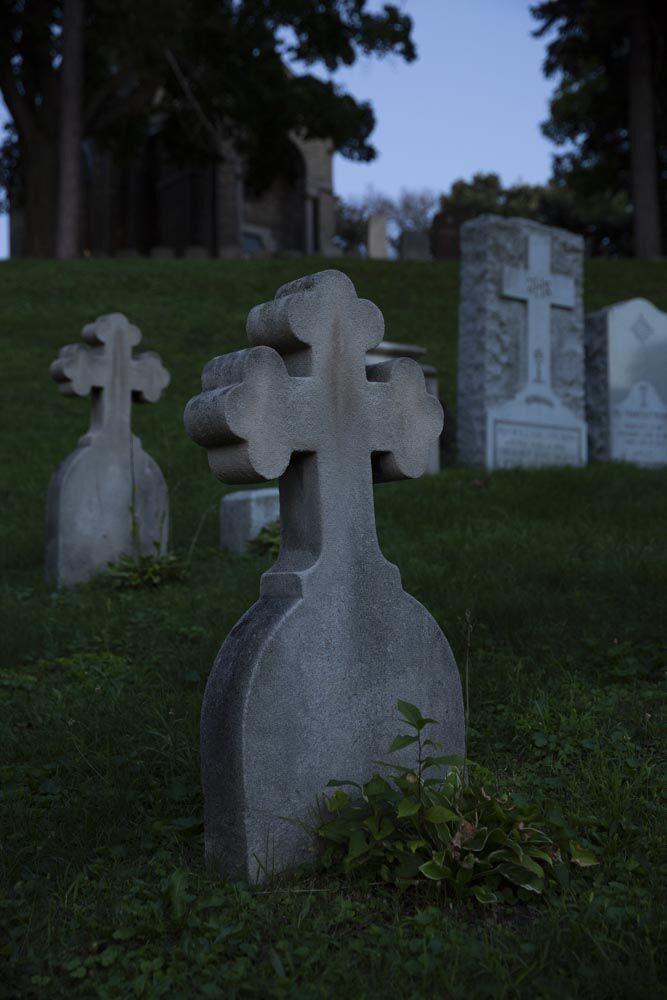 Can you discuss your thoughts while you were writing your "Monster Hunters" book? What were your impressions of the cryptozoologists you covered?
I pitched "Monster Hunters" to my publisher at the time because I knew there were people that were dedicated to researching these topics and I was really curious about what they were all about. I had mostly just seen them on TV, but I wanted to join them on their investigations and learn about the field. What I found was quite a large range of approaches, from people who view it as a fun hobby to investigators with a thoughtful approach to their research to people who are delusional or hucksters trying to cash in. 
You've written about hauntings, sightings and supernatural reports from around the state — and, to a degree, may have encountered some of the similar mindset with religious prophets and doomsday preppers. What are some of the common threads?
I think the common thread in all of my books so far are people that blend the line between reality and fantasy. I've written about the "real-life superhero" subculture, paranormal investigators, conspiracy theorists and doomsday prognosticators. To those people, the topics they pursue, or are part of, are very real, though society-at-large might not agree.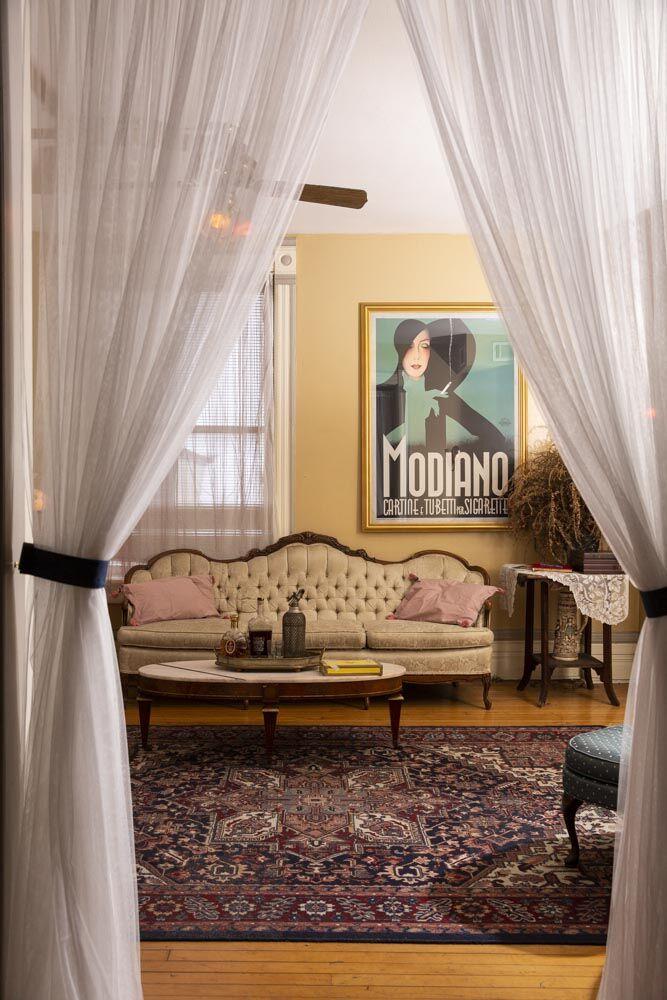 Considering the local supernatural/paranormal stories compared with others around the country, what makes the Milwaukee tales unique?
Milwaukee is interesting in that it has such a high volume of ghost stories. I think part of that is we have so many old buildings that have survived. There's a block on Michigan Avenue, for example, where every building is over a hundred years old. That history lends itself well to inspiring ghost stories.  
What's the oddest supernatural story regarding Milwaukee or Wisconsin that you've come across? 
It's not Milwaukee specific, but there was a poltergeist case in Horicon known as the Tallman House, from 1988. It got a lot of attention at the time and was featured in an episode of "Unsolved Mysteries." In addition to seeing spectres, one of the claims was that a ghost-powered snow blower cleaned the driveway by itself. I thought that was a fun, Midwest angle on a poltergeist. There is also a story out in Vernon County about "The Dutchmen" or the "Kickapoo Polka Band" — supposedly a ghostly polka band playing music you can hear drifting from the woods and spots where old barns used to stand.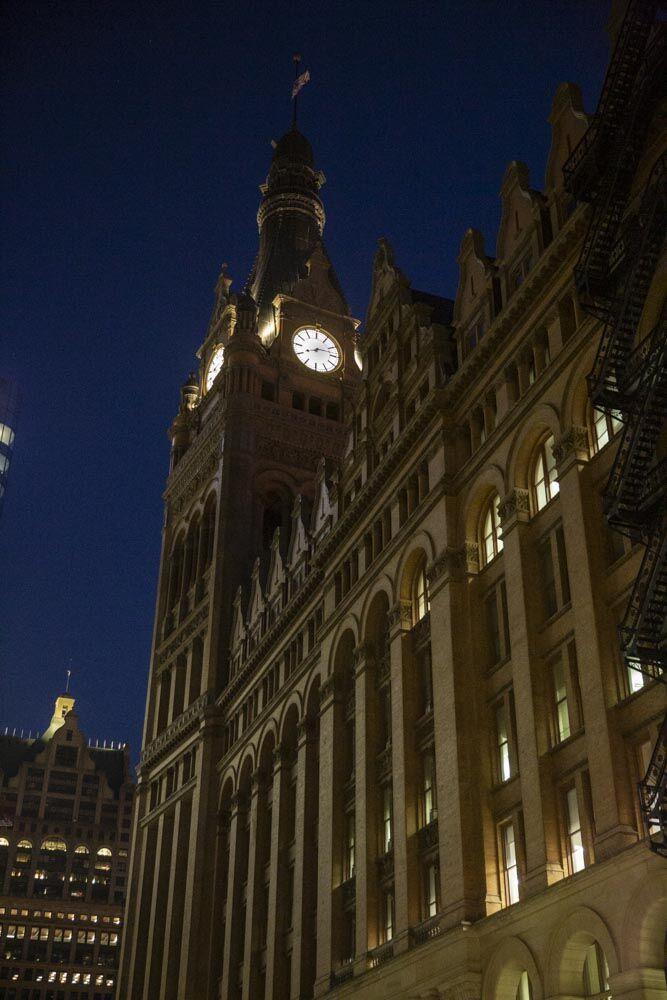 Any other favorite stories of the unexplained in Southeast Wisconsin?
I really love the story of the Beast of Bray Road, which comes from Elkhorn. In the early 1990s, writer Linda Godfrey discovered that people were reporting seeing a werewolf-like creature running around the cornfields of a country lane called Bray Road. My family clipped out stories from the newspaper about it and it really captured my imagination. When we would drive by cornfields, I would gaze out the backseat window to try to spot a werewolf.
To you, what are some of Milwaukee's best ghost/haunting stories or locations?
I'd say the ghost stories about the Pfister Hotel are certainly the most well known. The strange angle to that story is that many Major League Baseball players have claimed to have supernatural experiences there; we know of 25 players who have reported ghost encounters so far. To name just a few of many other places that have good ghost stories: the Brumder Manison, The Rave/ Eagle's Ballroom, Shaker's Cigar Bar, Grant Park and the Milwaukee Public Museum.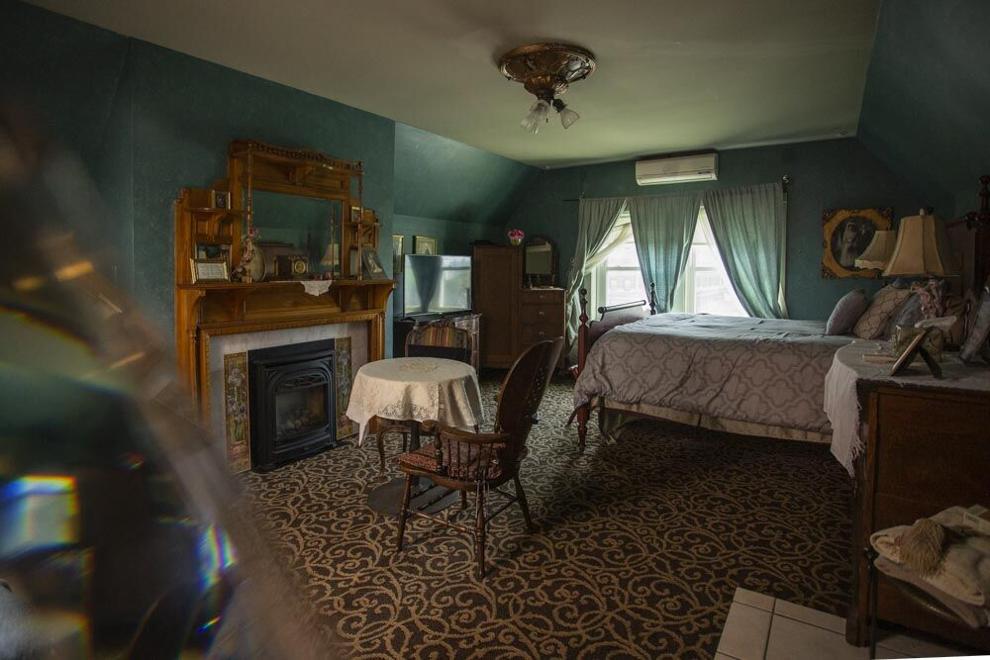 What other supernatural angles interest you?
I haven't written much about it yet, but I have an upcoming e-book that explores a wave of "Mothman" sightings over the last five years in Chicago and throughout the Midwest, including Milwaukee. It is a puzzling case in trying to determine what might be legit sightings of something unidentified and what is just a hoax. 
Anything else you'd like to add about the paranormal in Milwaukee?
I lead ghost tours for American Ghost Walks here in Milwaukee, and often, after the tour, people approach me with their own supernatural stories about places they used to live in or currently work or live. So if you've had strange experiences, you're not alone. 
Tea Krulos covers the weird world in Milwaukee and beyond at teakrulos.com.
---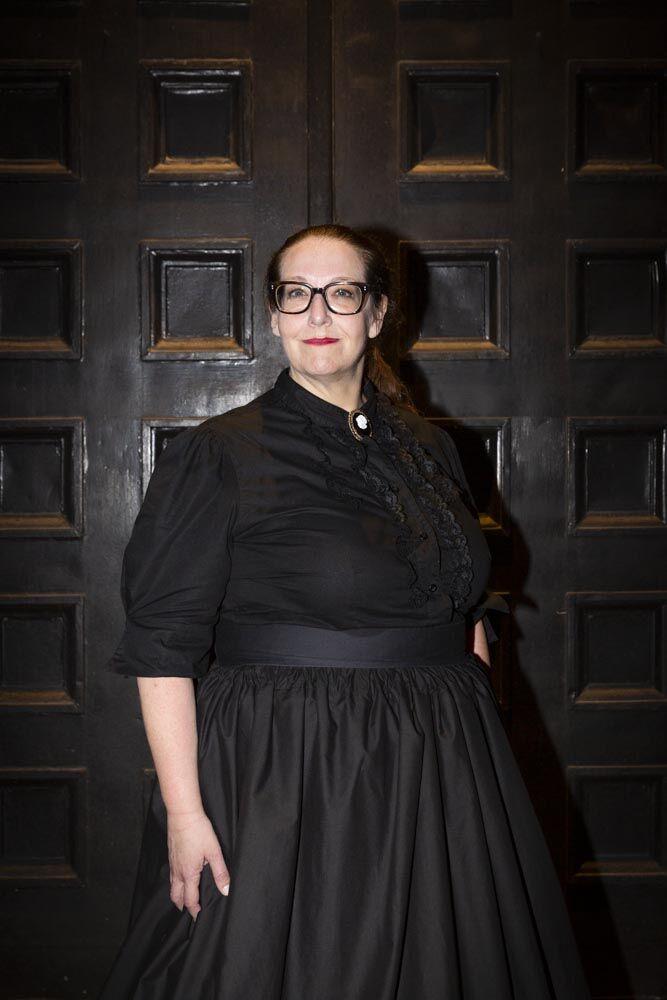 Anna Lardinois: Haunted History
Consider Anna Lardinois a professional storyteller of Milwaukee's past. Not only does she lead the Gothic Milwaukee walking history tour that begins in Cathedral Square, but this past summer she related some of the most infamous and tragic Great Lakes stories in 90-minute "Shipwrecks" tours through Milwaukee Boat Line.
Lardinois' books, which include "Shipwrecks of the Great Lakes," "Milwaukee Ghosts and Legends" and "The Ghostly Tales of Milwaukee" (for younger readers), catalog MKE's history with a decidedly supernatural bent.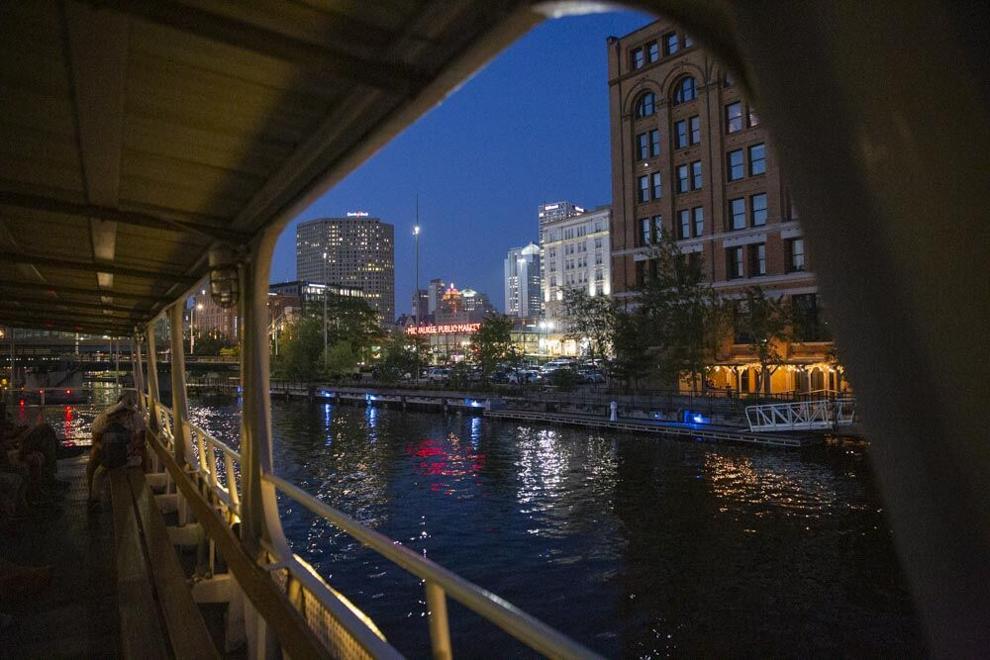 What is it about the unexplained and supernatural that is so appealing?
What attracts me to them is the humanity. I like telling these stories because I think it's a great way to keep the past alive, and there's a universal appeal to them. There is no culture that does not have ghost stories as part of their lore. It's definitely a human condition — we're all interested in what happens to us as we move on from this plane.
What types of supernatural stories or unexplained encounters influenced you when you were younger?
As a high school English teacher, I'd take a solo road trip every year for spring break. When you're a woman traveling by yourself, it can get a little sketchy at night. I started going on ghost tours because it's a safe thing to do at night and would be a fun way to explore all these new cities I was in — an incredibly wholesome thing to do. The tours are about history, architecture and the stories of people in the past. 
So I decided Milwaukee really needed something like that and I created Gothic Milwaukee. I thought I'd just do it for that one particular year, but it took off and every year it grew, and then I decided to see if I could do it as my full-time job. This is the ninth season of Gothic Milwaukee; I write books now and really love telling these dark history stories of Milwaukee and the Midwest.
How did you decide which stories of the supernatural to highlight? 
There are some stories I feel like I have to tell — they're so important to our city's history. It would be impossible for me to ignore the Pfister story because it's Milwaukee's most famously haunted building. At least once a year, it makes national news. I was a Pfister narrator in 2018 — I love that hotel. I also feel like I had to tell the story of the Lady Elgin [more than 300 people from Milwaukee's Third Ward died when the steamship from Chicago collided with a schooner just off of Milwaukee in 1860]. It's the second-worst maritime disaster to ever occur on the Great Lakes, and just about every person who died lived in one Milwaukee neighborhood. 
How do some of these stories get researched or developed when you write them?
A lot of times, pre-pandemic, I'd just go to the library to look at microfilm. Researching that way is cool because sometimes stories find you. That's how I've found a lot of interesting stories I've never heard before. 
For "Storied and Scandalous Wisconsin," I was looking at a Mafia killing in Racine. During that same time, there's this love triangle with the chief of police in Kenosha: His wife killed his girlfriend with his service revolver. I'd never heard this story, but I felt like it was calling to me to be told. 
I found this really great story about Milwaukee ghosts. There was a downtown church that people were convinced was haunted because, in the middle of the night, an organ was playing. They discovered it was really just this teen boy who was passionate about learning to play the organ and he was sneaking in there at night to practice. It's an incredibly charming story. I can see how that would be scary — middle of the night, a dark church and ominous music — maybe not very good music because he wasn't a skilled player.
It takes a long time to get the stuff that people find bone-chilling, but — luckily for me — it's all these things along the way that aren't necessarily bone-chilling that delight me as well. I'm really a scaredy-cat at heart.
Has anything truly unusual happened on either the Gothic Milwaukee or Shipwrecks tour?
One really neat things about doing these tours is people come with their own stories. A lot of times, as we're walking along at the Pfister, people will tell their own stories of things they felt were signs of the supernatural in the hotel, like lights flickering in their room. On occasion, people on the tour will tell me they're mediums or can make connections to the spiritual world, and it's always interesting to see how they react in different locations and interpret these different stories. 
And you can enjoy Gothic Milwaukee stories without believing in ghosts because you're getting the history of our city.  You can just dismiss the supernatural part as entertainment — all the events I'm talking about genuinely happened.
What makes supernatural stories in Milwaukee unique?
One thing about Milwaukee ghost stories that's different than other cities is a lot of our ghosts are hardworking. These are people who were so passionate about their work that they continued on, like Valentin Blatz, who many people believe returned to his office after his death to continue working. 
We have a lot of ghosts who come back to work, like Blatz and Charles Pfister. In other cities, you have real angry ghosts. Our ghosts just have that good Midwestern work ethic and they're going to continue to sail the Great Lakes or show up in their office, make your beds — they've got that elbow grease in their spirit.
What's the oddest story regarding Milwaukee you've come across? 
I didn't realize Milwaukee had a connection to the famous Willliam Peter Blatty "Exorcist" story.  It's based on a true story that happened in St. Louis, and one of the Jesuit priests who assisted in the exorcism [Fr. Walter Halloran] spent most of his life in Wisconsin. 
What's your favorite story of the unexplained in our area and why?
The No. 1 Milwaukee ghost, who's the perennial host, has to be Charles Pfister. He does more to delight people from beyond the grave than most citizens do in their living state. He doesn't try to hurt people. He's not scary. He's just still trying to make the Pfister what his dad wanted it to be, which was the very finest hotel. He's constantly rooting for the home team, and how do you not love that from an apparition?
So thank you so much, Mr. Pfister.  
What are some of Milwaukee's best ghost/haunting stories or locations? 
Wisconsin Avenue is one, because so many of these stories are coming from that area: the Pabst Mansion, the Ambassador Hotel, the Rave and the Pfister. These main thoroughfares that are a part of our history are where these spirits will continue to linger. 
For me, the stories of the water are the most haunting. A lot of these people died unexpectedly. The people who believe in paranormal phenomena often believe that spirits are more active by water because they're able to transport themselves more easily. 
People think the Riverside is more haunted than it would be if hadn't been next to a river. And Marquette is supposedly one of most haunted campuses in the country. 
A story I love from the "Ghostly Tales of Milwaukee" book is about the Miller Caves and the lovers that continue to walk through them together, forever courting — that's an incredibly sweet story. 
I can always tell people who aren't familiar with my work if they invite me to their séance or ghost-hunting session. I know who I am as a living person, and I know I don't want someone running through my home at 3 a.m. screaming "Turn on the lights! Communicate with me!" So I'm pretty sure the dead Anna is not going to be into that either. If ghosts want to talk to me, they'll come and find me.
Find Anna Lardinois' walking tour schedule and books at gothicmilwaukee.com. She also has a book link at Amazon.
---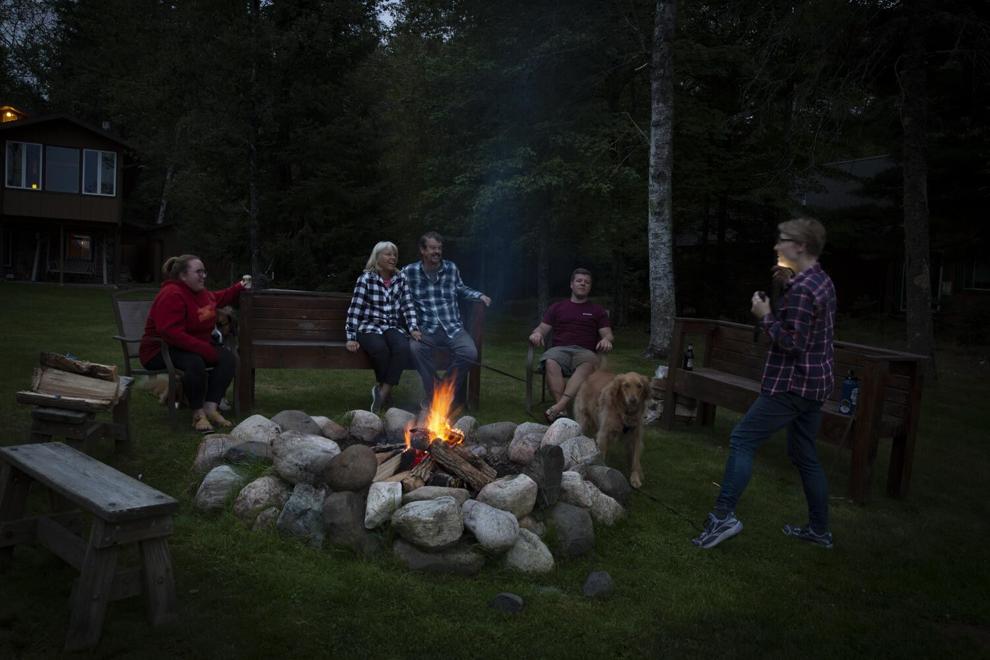 Local Campfire Tales to Set the Mood
Gathering 'round a campfire deep in the woods to tell stories is a millennia-old tradition — the inky dark, crackle of the flames and wind whispering through the trees making the perfect backdrop for entrancing storytellers and spine-tingling tales.
"I remember [telling spooky stories] when I was a kid," says Gothic Milwaukee founder Anna Lardinois, who tells the tales for a living. "To me, there's nothing better than haunted history. All it takes is one creak of a floorboard and I can spin a campfire tale from that."
If you're looking to localize your campfire stories, our contributors had a few suggestions of their own favorites.
• "I love the Resurrection Cemetery story in Chicago, the girl who will get into cars for a ride," says Anna Lardinois. The lore, varied and popular since the late 1930s, goes something along the lines that, while heading home late one night, a lone driver sees a woman in a dancing dress shivering by the side of the road. The driver stops to give her a lift, and she — sometimes wordlessly, sometimes offering directions — climbs into the back seat and wraps herself in a blanket. As they pass by Resurrection Cemetery, she disappears, leaving only the blanket. It turns out she's buried there."
• "I love sharing Wisconsin urban legends like Goat Man, a supposed half-man/half-goat that lurks on Hogsback Road in Washington County, Bloody Bride Bridge in Stevens Point, and the stories of Whitewater," says Tea Krulos. "Whitewater got the nickname 'Second Salem' because they had a Spiritualist school in the 1880s. Whispers about what went down inside the school spun into all sorts of legends about witches, monsters and axe-murderer ghosts running around."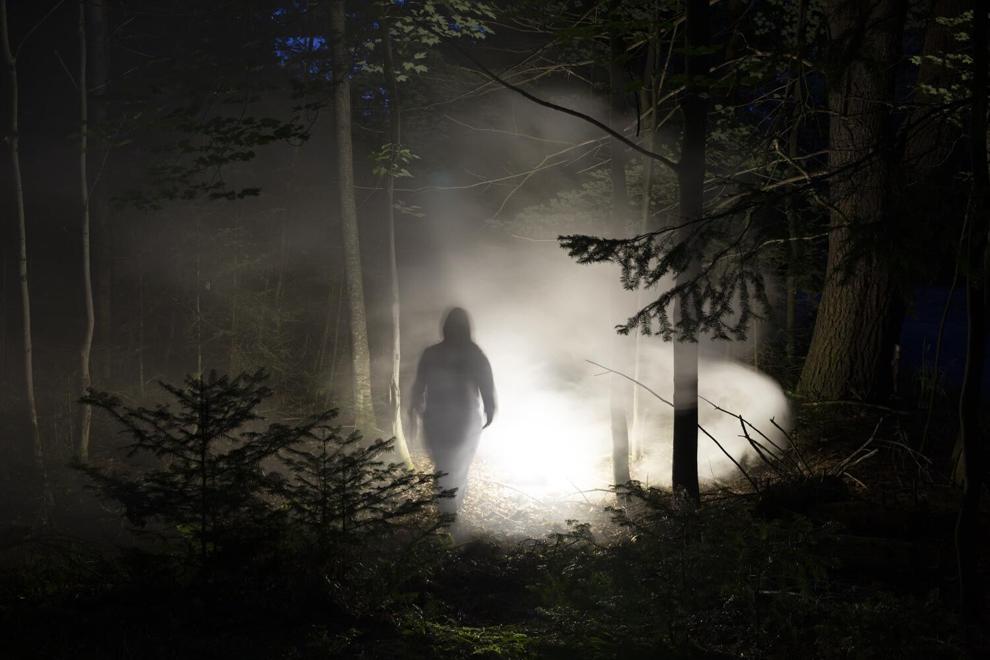 • "I will never forget the first-hand account from a man and wife from just south of the Wisconsin border who witnessed a fellow parishioner only a few feet away stand up during a worship service, howl and morph into a huge, brown-furred, wolf-like creature with claws and hooves," says author Linda Godfrey. "The beast was wrestled to the ground, the evil spirit exorcised, and the parishioner returned to original form. Dozens of people attending the service also witnessed the event. I've written well over a dozen books, interviewed hundreds of people and researched countless publications, and this story is right up there with the strangest."
(Pro tip: Do an internet search for "campfire stories" or "scary campfire tales" for some timeless classics to keep your friends and family up at night, then customize them to be right in your own neighborhood for that extra hair-raising factor.)
---
Beautiful Mysteries
Milwaukee's most atmospheric places stir the imagination.
Lengthening shadows, cool nights, cutting breezes and the omnipresent umber tones of autumn let our imaginations soar. With Halloween and the haunting season approaching, here are some of the eeriest spots around Milwaukee to visit on a chilly October evening. 
• "I think Forest Home Cemetery is spooky in a really beautiful way, as are the bridges of Grant Park," says Tea Krulos. "A lot of the old buildings in Milwaukee play well to the imagination — they look like they probably have some ghosts hanging out there!" 
• Everyone loves the Forest Home Cemetery," Lardinois agrees. "It's beautiful and historic, and they also have a rich list of free tours they do for the community that explore the cemetery's historical aspects. I've never been to one I didn't find riveting. It's not a spooktacular experience, but it's one in a graveyard that's extremely cool."
  According to recent lore, the new portion of Forest Home is haunted, Lardinois adds. "Some sensitive people claim when they walk through there, they get intense head pains and are completely disturbed until they get out of that area," she says. "Some claim to have had visions there."
• "For me, [an eerie place] is always going to be the water," says Lardinois, who also authored "Shipwrecks of the Great Lakes" and narrated guided shipwreck boat tours in summer 2021. "When you walk along the Milwaukee River, you're walking along the unhallowed graves of hundreds of people. When people lost their lives in maritime disasters, it was used as a place to dump bodies."
  The power and mystery of Lake Michigan also provides a compelling draw, she continues. "Over 30,000 sailors have died in maritime disasters on the Great Lakes, and a lot of their bodies are never recovered," she says. "It's that spiritual element, plus how amazingly powerful and dangerous Lake Michigan is. The lake is my favorite part of where we live."
• "One of the creepiest exhibits around Milwaukee is the Sacred Dried Cat of the Milwaukee Press Club," says Linda Godfrey. "This mummified cat has been prominently displayed in various settings in Milwaukee for well over 100 years, has been honored with its own parade, and served as the official mascot of the Milwaukee Press Club."