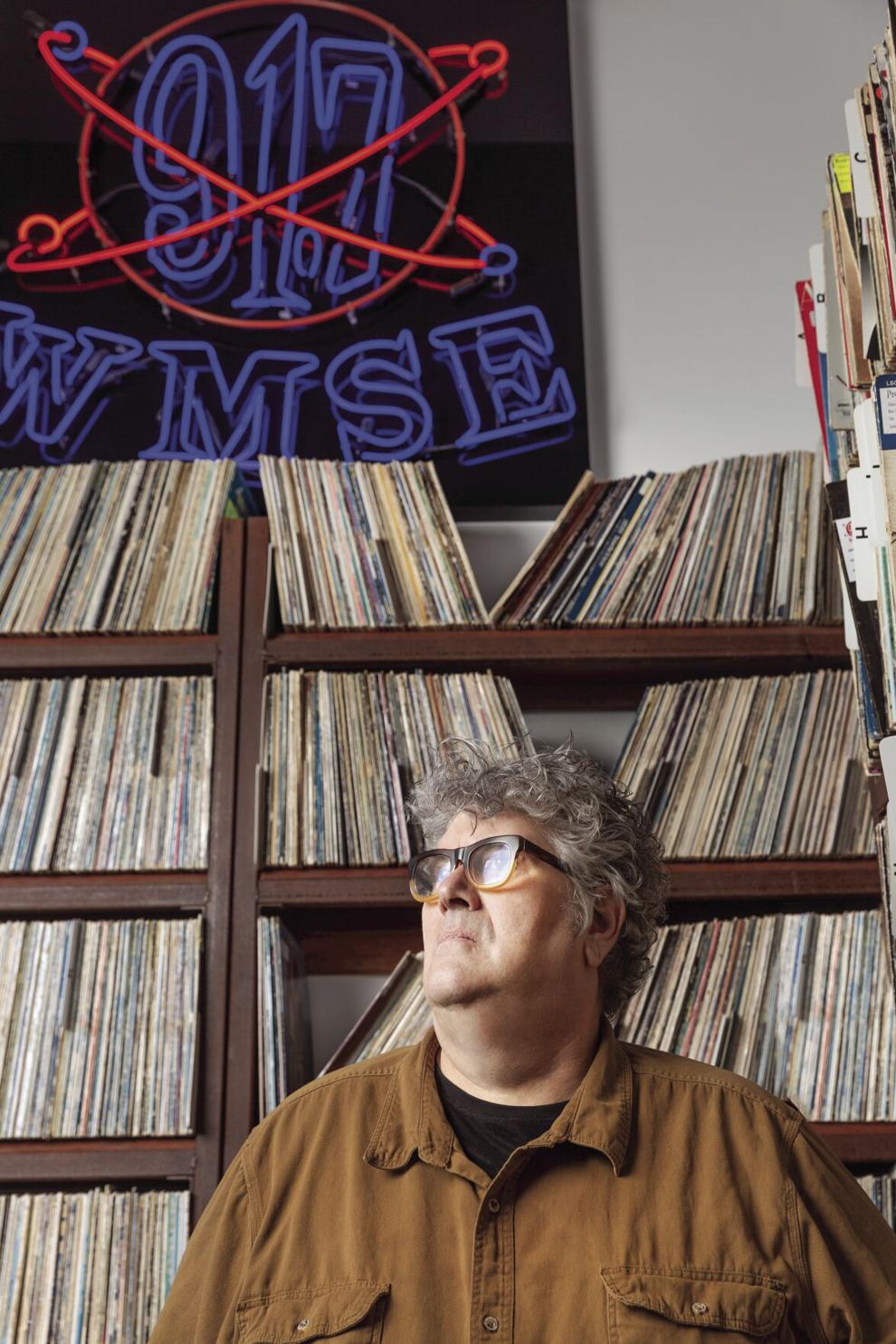 The day WMSE entered my life, it came blaring — mainly treble — from the speakers in my brother's '87 Chevette.
At that moment, "The Big Sound Downtown" actually arrived via a cassette tape given to him by a friend who recorded a WMSE late-night radio show that mainly featured Leftfield hip-hop and DJ culture. First, Earth People by Dr. Octagon — those sinister-sounding synthesizers vying for my attention against the snappy break beat and distorted bass line. Then Kool Keith rapping about sci-fi themes with his signature Bronx inflection.
It was more than a 15-year-old kid from the suburbs could comprehend. And it was everything I wanted.
Up until then, my understanding of rap was limited to what I could find on mainstream radio stations (not that there was anything wrong with that). But this tape was a conduit to something weirder and far more intriguing to me. It showed me that music had so much more to offer than I ever thought possible. I needed only to seek it out.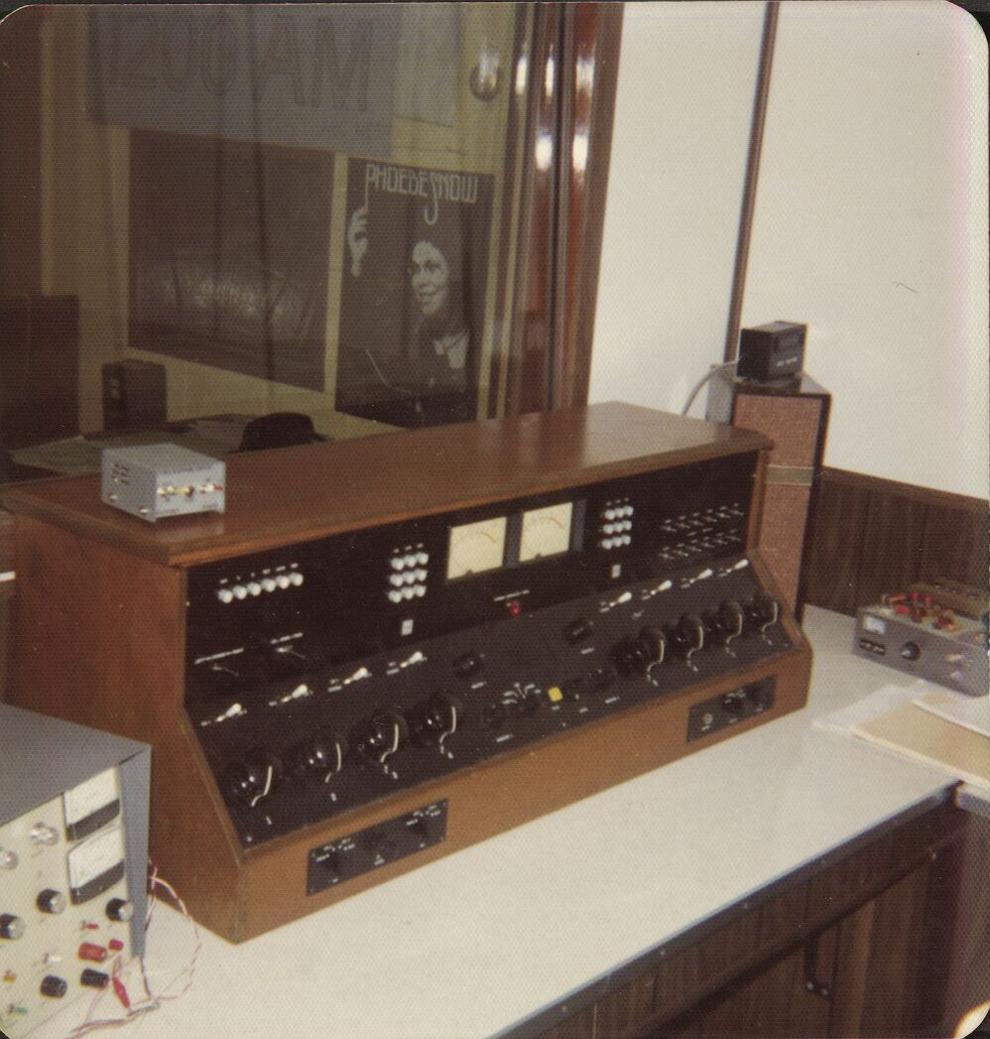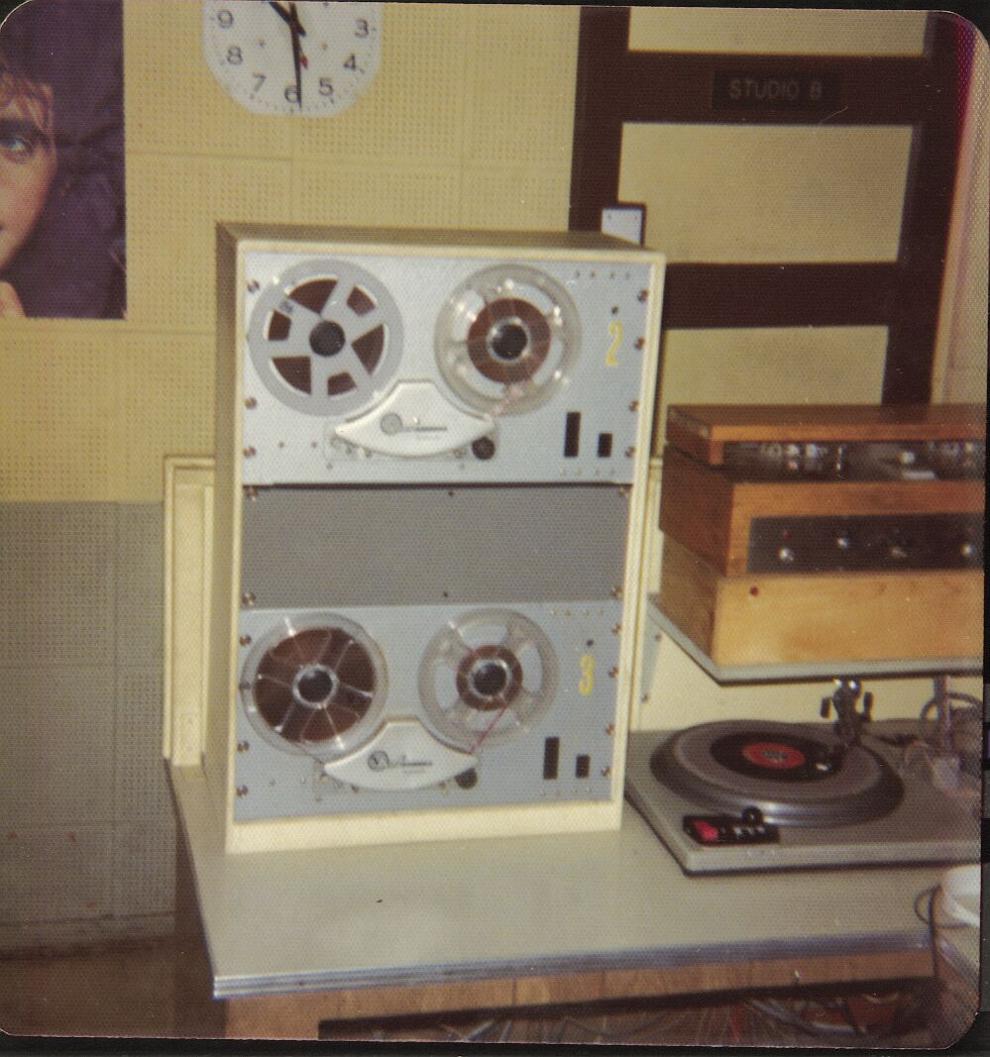 Oh, Pioneers!
Since its inception in 1981, WMSE has earned its place as a cultural pillar of Cream City. It has gone by many names in its lifetime, "The Big Sound Downtown," "The Mighty 91" and "Pioneer Radio," to name a few. And devotees of this non-commercial radio station know just how integral this stalwart of format-free, independent radio has proven to Milwaukee culture and community, as its long-running radio shows inform the music we listen to, and, in turn, the music that has come out of our city.
March 17 marked the 40th anniversary of the day that the Milwaukee School of Engineering began to deliver its community-driven, listener-supported radio station to the metro Milwaukee area. But how did a tiny college station become the local phenomenon it is today?
It bears recognizing that, although WMSE is being celebrated this year, MSOE has actually operated a radio station in some form since 1922. Its original call letters were WIAO. At times, the school operated the station fully; at other times, other entities such as The Wisconsin News operated the station, leaving students to provide the technical supervision the station required. As such, it is the second-oldest radio station in Wisconsin after Madison's WHA.
In 1968, an extracurricular social club at the school called the WSOE Radio Broadcasters Club began running a second, unlicensed, AM radio station using transmitters installed in each of the two dormitories two blocks away from the station. The signal was carried via a low-power, wireless, microphone-type transmitter which operated on 91.7 megahertz. And though it was intended as a "studio-transmitter link," the broadcasts could be heard by anyone near the school with an FM radio.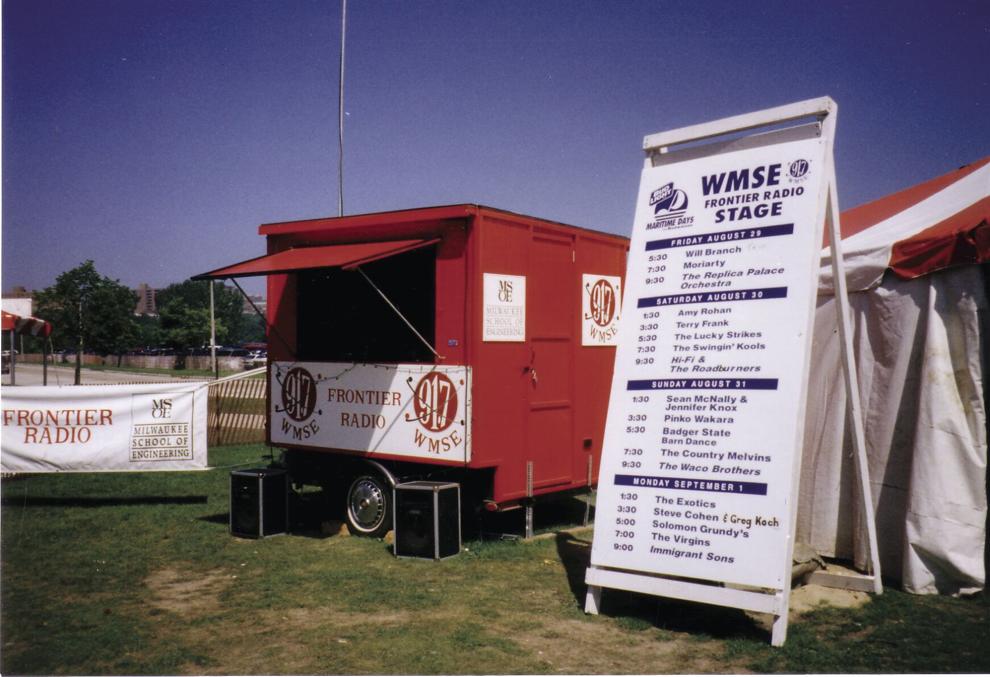 The station ran this way — classified officially as "engineering test"— for 10 years until the Broadcasters' Club applied for a broadcasting license and a construction permit to build radio towers on the school premises.
At that time, Tom Crawford, a self-described "punk rocker and teenage goofball" back then, loved radio but — bored with what mainstream stations had to offer — he often made a point to peruse the dial hoping to come upon something new. One night in his apartment mere blocks from MSOE, Crawford steered that dial toward the low 90s and heard music from a band he would later learn was The Clash. The sound was just what he searched for.
Hungry for more, Crawford found himself hanging out of his second-story window, radio antenna in hand, trying to catch the elusive radio signal. He made a mark on the radio dial with a Sharpie where he had stumbled upon the anomaly. Some days, the signal came in strong. Some days, it didn't come in at all. Crawford thought that would remain his fate — until the DJs announced that they would soon be delivering their station at 1000 watts.
For the station, the upgrade meant its programming could be beamed across the entire Milwaukee metro area as clearly as any commercial station. For Crawford, it meant no more hanging out of windows — and the realization that he needed to be a part of this radical new station.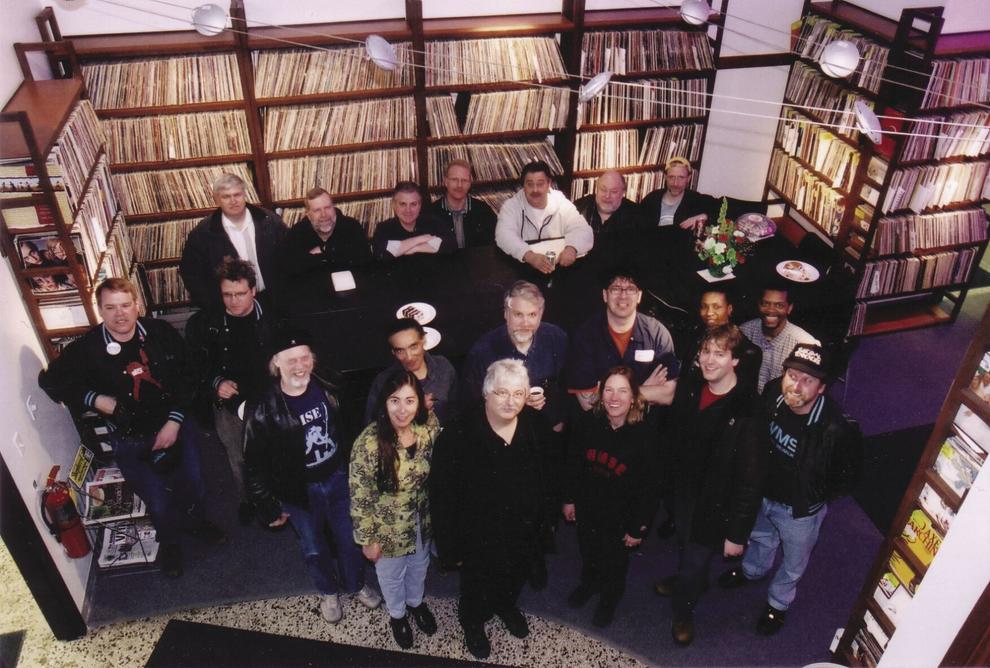 To Get Legit
Crawford — who has been with the station 39 of its 40 years — says the next step for the Radio Broadcasters Club, having received its permit to build the broadcast tower, was to reach out to MSOE Everett Gerald Cobb for the money to operate on a larger scale.
A 1939 MSOE grad, Cobb ventured to the Sierra Nevada mountains to set up radio transmitters, knowing that they could then deliver AM radio to both California and Nevada. The undertaking proved lucrative for Cobb and, because he had an affinity for radio and his alma mater in equal measure, he happily obliged when asked for the funds to boost MSOE's radio station.
The club was careful, however, to ask only for what they needed. They were the Radio Broadcasters Club at an engineering school, after all. They wanted things to build and to work on them themselves. With the startup money, they bought only the necessary parts, including a used transmitter, the antennas and the tower itself.
As for the soundboard, "the board that I started on was built out of wood," Crawford says. "It was literally made by hand."
With its broadcasting license in hand, construction completed on its radio tower and broadcasting equipment built from scratch, a group of scrappy radio enthusiasts with just enough funding and technical know-how to proceed flipped the switch, giving birth to MSOE's very own 1000-watt FM station.
Its call sign? WMSE, which stands for, "We're Milwaukee's School of Engineering."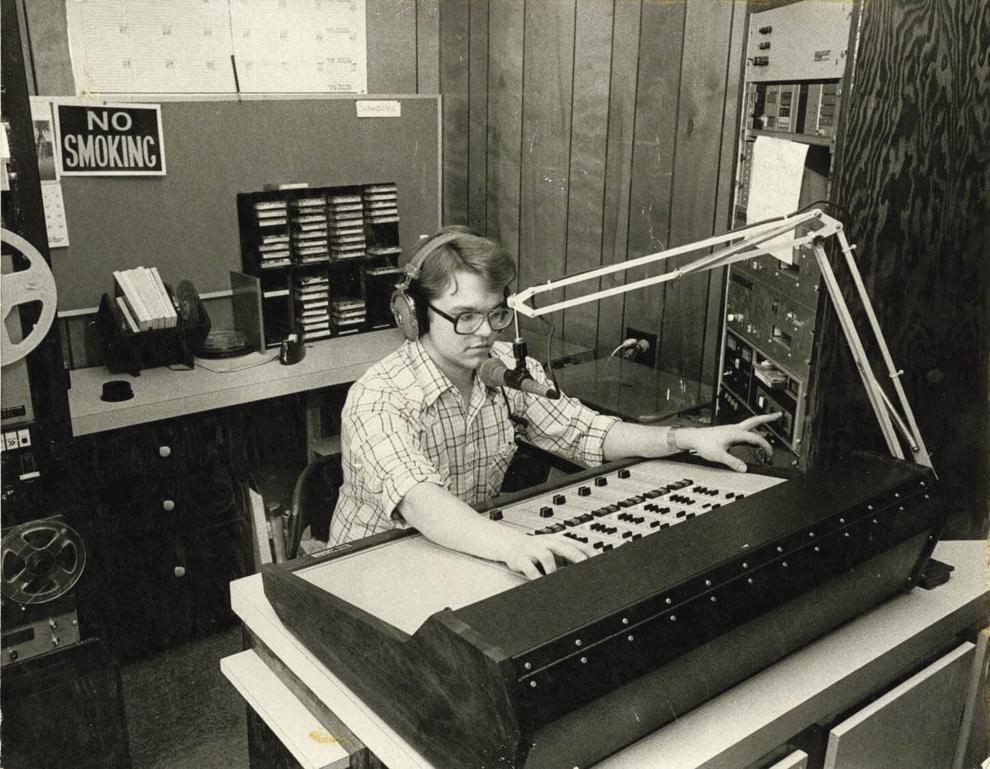 Signature Sounds
There was much deliberation about the 
first song that would be played on this bold new station.
The students wanted a song with an appropriate and memorable title, and from a local band. They eventually decided on 'Do Some Damage' by Sweetbottom, a local jazz fusion band formed by Shorewood's Stuermer brothers and Warren Wiegratz. (Fun fact: One of the Stuermer brothers, Daryl, later went on to become a member of the rock band Genesis.) From Day One, the station operated with a single ambitious goal: to keep the station running around the clock for as long as they could.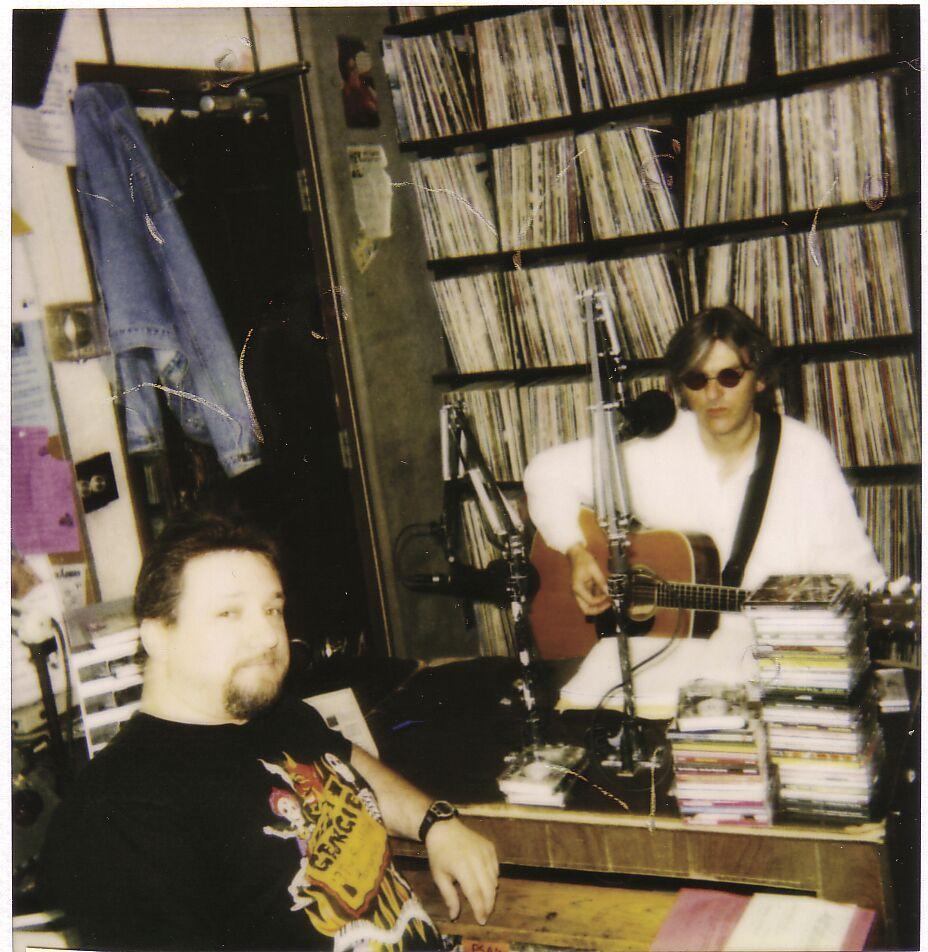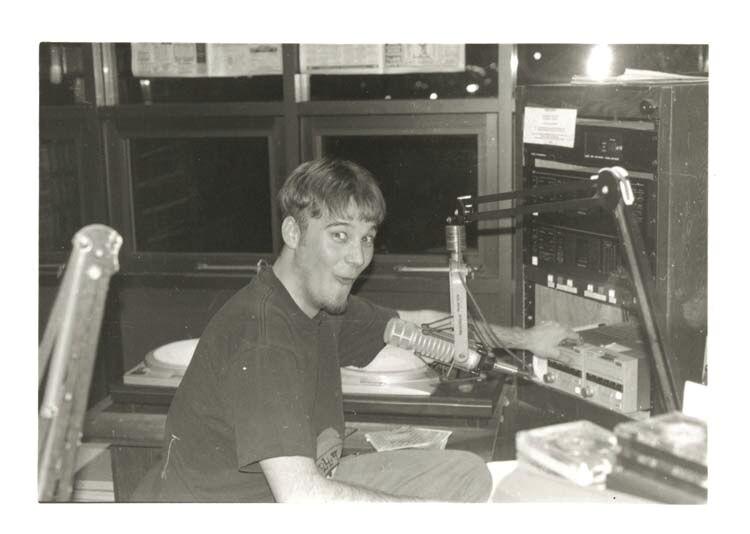 And so, with that simple directive, WMSE began to deliver the B-sides, the hidden gems, the loud, the different, and the downright strange to whomever tuned in. Four 
decades later, the station carries on that very same mission: "to provide programming 
that cannot be heard anywhere else on the local dial."
But its impact has grown well beyond 
the airwaves.
WMSE has always been an extension of MSOE's community outreach and service, Crawford says, and that spirit of service and volunteerism informs the how and the why of its daily operations. Because it would not exist without the energetic backing and financial support given freely by its loyal listeners, the station in turn pays that generosity forward, working with charitable organizations that focus on the arts, music, theater, economic development and other sectors within the nonprofit community.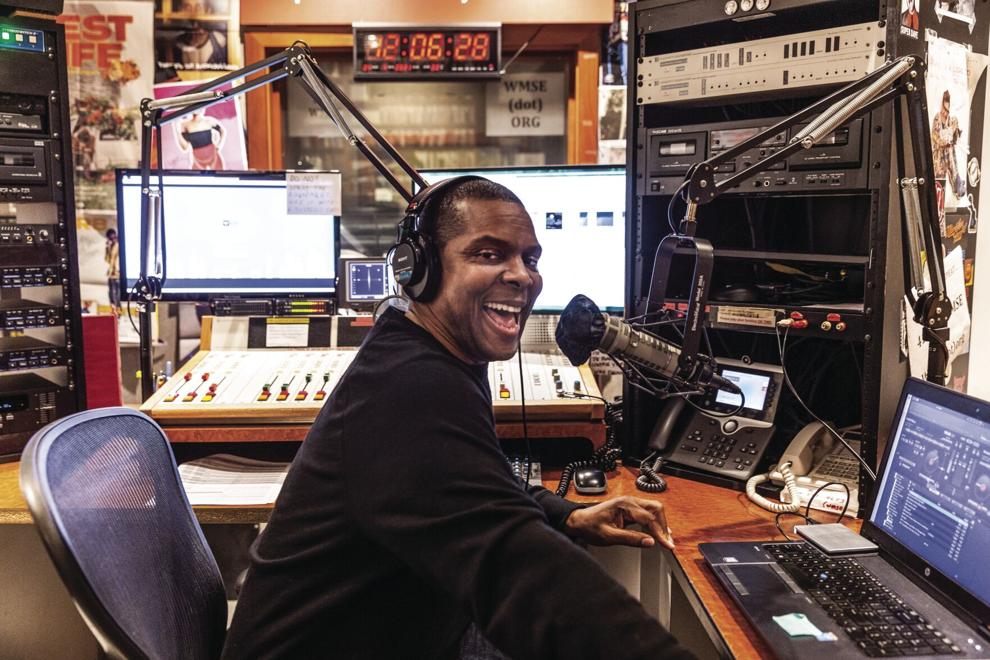 "Above all, Johnson says, the freedom to play what he wants and being so closely connected to his listeners matter more than a paycheck or more high-profile gig."
Bang On
Barry Johnson, another 39-year veteran of the station and half of WMSE's request line/dance party called Saturday Afternoon Boogie Bang, has made volunteering for the station and the community a large part of who he is.
In the beginning, Johnson balanced his daily school responsibilities with serving the station in any way they could use him. At first, this mostly meant reading weather reports on air. Later, he filled in for disc jockeys until he was given the chance to helm his own show.
In the course of four decades, Johnson has presided over multiple radio shows ranging from reggae to hip-hop and R&B. At one point, he carried two shows back-to-back, filling the airwaves from midnight Sunday 
to 6 a.m. Monday morning. Johnson remembers taking catnaps between his radio shows and early morning classes in order to maintain his grades.
In the years since, he has balanced his hosting duties with a full-time role as an IT manager, serving as a coach for his kids' basketball teams and running the glee club at two MPS schools. He relishes the opportunity to guide and mentor local youth, then broaden music lovers' horizons at the radio station, both musically and intellectually, offering thoughts on current events between musical selections and chats with his fellow Boogie Bang showrunner, JaiRoc, or a guest DJ.
Above all, Johnson says, the freedom to play what he wants and being so closely connected to his listeners matter more than a paycheck or more high-profile gig. In fact, most every DJ at WMSE is an embodiment of the idea that playing records on the 
radio, sharing music with others and positively impacting the community through music and ideas is a privilege — an outlook which seems to harken from the very first days of the station.
While much has evolved since the earliest days at WMSE, some things have remained the same. Key among them is the freedom its DJs have to play what they want with no programming mandates coming from above. This format has cultivated some of Milwaukee's most eclectic and unique musical tastemakers who deliver their expertise to listeners from a single, pretension-free source.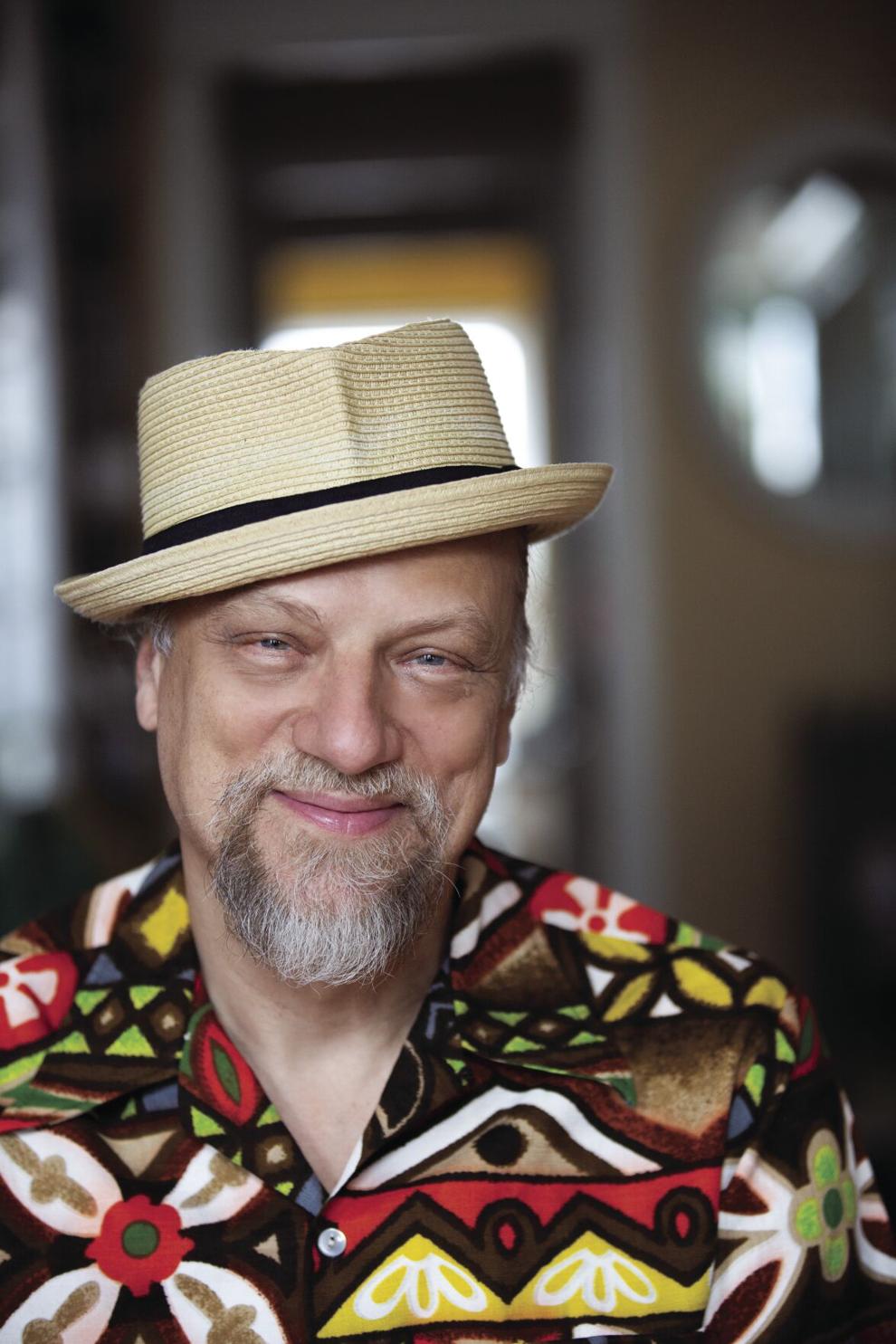 Past Meets Future
Since that day in my brother's car, I've had endless musical "aha!" moments while listening to WMSE — moments that can't be achieved by algorithm alone and can only be generated by a human being who loves music and has shared that love with the world.
I've fallen down musical rabbit holes while listening to Paul Cebar's offerings from obscure world music subgenres, and have had Shazaming frenzies after listening to Why My Head Hurts with Tim Noble. I recall a drive home after a night out when every occupant of my car went silent and wide-eyed for eight full minutes as we collectively heard Soundsystem's "All My Friends" for the very first time.
WMSE is how a love of jazz grows, as mine did, while listening to Dr. Sushi's Free Jazz BBQ. It's how you end up rocking out at full volume to fuzzy psychedelic garage rock on the way to work at 6 a.m., thanks to Dietrich and his The Gearhead Show.
And it's how, on a sun-soaked Sunday morning, I watch my 5- and 1-year-old daughters raptly eating their pancakes with Dewey Gill's Big Band Program playing on the kitchen speaker, and remember that's what was playing on a Sunday morning almost exactly 8 years ago when I proposed to my wife. It's a unique comfort, this idyllic millisecond between toddler craziness and the bustling of the day-to-day, to know that this station has ribboned itself through my life, seasoning it in so many ways
and bringing such unabashed otherness 
while also giving a feeling of home to me and many others.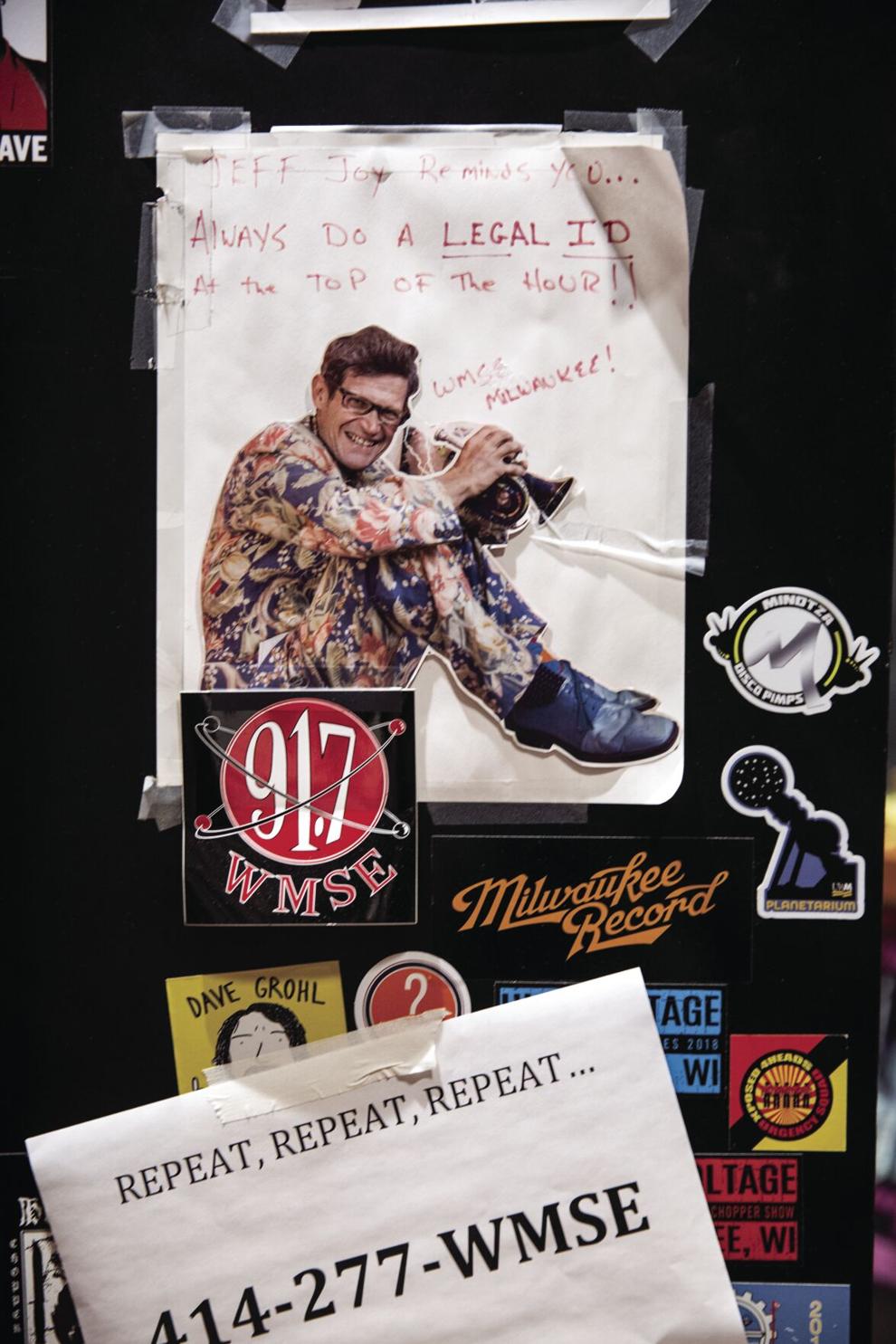 In the beginning, WMSE's sounds came magically and elusively, in the air one moment and gone the next. For those early listeners who were lucky or curious enough to catch it, it was a taste of a different 
world where there were no set programs, no forced playlists and — PSAs and station promo's aside — no commercials. Largely no oversight from the FCC either.
From the outside looking in, WMSE appeared to be a modern-day musical Wild West, soundtracked by the denizens of CBGB and The Roxy alike. "Pioneer radio" was built by just that: pioneers with guts and brains and a grand plan. From there, it's gone on to enliven, to elevate, to invigorate and to educate — and to reflect a city built by many cultures from a multitude of origins, and, with ingenuity, creativity and hard work, turned a meager mill town into a bustling home of industry, beer, culture and creativity. WMSE became the soundtrack to that ambition while playing its vital role in creating the Milwaukee sound.
Here's to you, 91. May you continue to 
"do some damage" for many more years to come. MKE
Aaron Cleavland is a local journalist and a disc jockey with Milwaukee Airwaves.