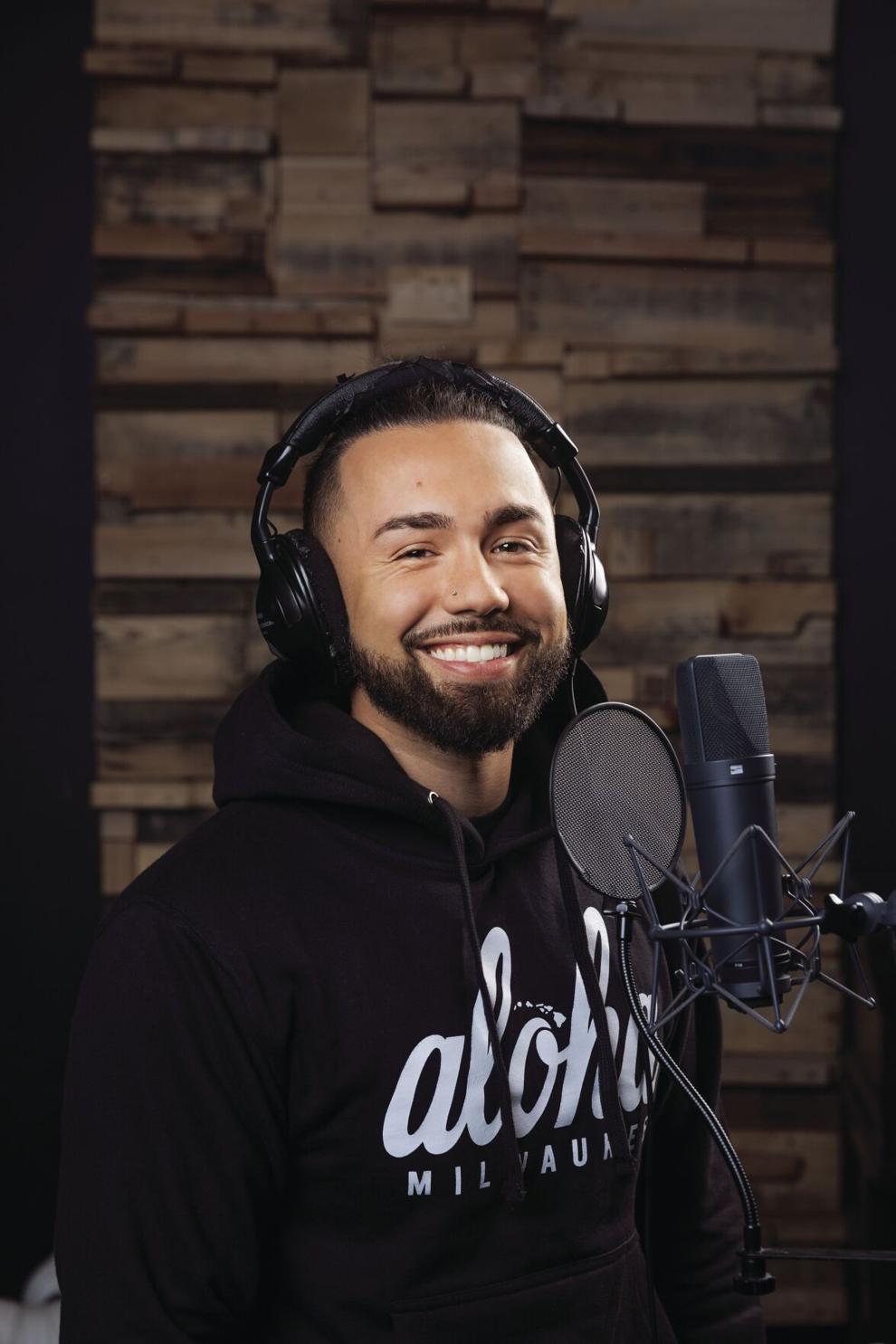 It's hard to put Corey Pieper into a "music" box. 
Some might consider his style pop. Others might add him among the hip-hop tribe. But then there's the R&B crooning and the irrefutable hints of island flair, a musical ode to his Hawaiian family and heritage. It might be best to describe Pieper as a melting pot, but one thing is certain: the artist behind the feel-good tracks is undeniably Milwaukee. 
That hasn't stopped Pieper's musical rise outside of the Midwest. Over the years, he has racked up musical performances and collaborations with such notable artists as T.I., SoMo, Mike Stud, Lil Baby, G-Eazy, Nick Cannon, O.T. Genasis and many more. A peek at Pieper's Instagram page reveals the artist posing with a smattering of rising stars and hip-hop's who's who; behind-the-scenes shots of music videos, international trips, studio sessions; and crowds bopping to performances coast to coast. 
Pieper currently boasts more than 130,000 followers on social media and has more than 2.5 million video views. His work has been featured on MTV, on the Bravo TV network, and in performances for the South by Southwest festival and the Milwaukee Bucks. 
Pieper's reach is a seismic feat for any independent artist, but especially for one bred in Milwaukee. Still, Pieper says his greatest achievement isn't his impressive social media views or Instagram profile — it was performing right here at home during Summerfest. 
"It was a life-changing experience," says Pieper, who has now performed at the world's largest music festival three times. "I remember jumping the fence as a kid to get in. Then I got to be on the main stage. I got goosebumps." 
At the N43 studio inside the Lincoln Warehouse, Pieper settles into a leather office chair. He's just flown home from a music video shoot with his friend, mentor and frequent video collaborator, Steven "Philly Fly Boy" Phillip, this time for some behind-the-scenes work for a new joint by T.I. and female rapper Tokyo Jetz. He reflects on how far he's come from making his first music video, shot with Philly, in Hawaii.  
"I think people initially were like 'Who's this Hawaiian rapper kid with the full Polynesian sleeve?'" he laughs. "Several years ago, there were a couple of stereotypes that we didn't have a music scene in Milwaukee. That [artists] couldn't make it out of Milwaukee. The internet has changed everything." 
Pieper first fell in love with making music long before Instagram or YouTube. Raised by his family in a middle-class neighborhood in West Allis, he says he was first introduced to music by his parents — everything from Biggie and Pac, to Lauryn Hill, Rebel Soldiers, Eminem, Bob Marley, and the Beastie Boys — and began penning raps starting in elementary school. By middle school, his claim to fame included a rhyme titled the "The Gingerbread Man." 
Pieper says he found his swagger in high school. He formed "Uniqness," a rap group, with a friend and entered a talent show contest to battle against their rivals. They won, and the adrenaline rush he got from the energy of the crowd proved to be a game changer.  
"I was on stage like 'Alright, I could see myself doing this,'" he says. 
From UWM to "Truly Do"
In 2010, as a business major living in the dorms at the University of Wisconsin-Milwaukee, Pieper continued honing his craft. After a song won him the second prize in a KISS-FM contest, he began performing at college campuses, promoting his merch, and was soon offered a small record deal. He released his first album under the moniker "C-Piepz" in 2012. 
"It allowed me to take my music to the next level," Pieper says. "It was the first chance I could see what I could really do." 
Pieper credits the rise of social media and his persistent work ethic for providing the rest of his momentum. That was how his latest song came to be. Pieper sent a DM to international Reggaeton artist and producer Sean Kingston, and hit him up for a collab. In October, the duo released a new dancehall track "Truly Do," hitting more than 101,000 streams within the first five weeks of release with few signs of a slowdown — without a major label, radio push, TikTok campaign or music video, and all during a pandemic. 
While he's spending more time at home these days, Pieper's musical evolution continues. Though he has more songs and music videos on deck, he is also looking steadfastly toward the future, and expanding his role within the music industry. Today, Pieper has a hand in producing videos, creative direction, scriptwriting, marketing and developing a photo and video editing app for artists. With so much work now being completed in-house, he's also been thinking about launching a label of his own.   
"My favorite thing to do is bring lots of people with me to shed light on what they're doing as well," says Pieper, adding that his friendship with Philly was key to his transformation. "It's opened me up to a whole other creative world. I get excited about creating new projects because you just never know which one will go viral, what's going to lead to another cool gig, or another cool relationship." 
Despite his success, Pieper is surprisingly genuine and humble. He sees no need to leave Milwaukee, as long as he can continue to jet out when he needs to, to fulfill his creative vision and continue providing for his family. He says he's quick to replace his artist hat for his "Dad" one. At the end of the day, he says, Milwaukee is home.    
"When I was younger, I used to want to get as big as I could," Pieper, now 30, says. "As you get older, you slowly realize it doesn't really matter how big you are. I just want to be able to continue to put people in positions for their own personal growth. And I just genuinely
love music." MKE